Puri, a holy city in Odisha, is well known as the 'Land of Lord Jagannath' or 'Jagannath Dham' because this city boast of having the famous temple of Lord Jagannath. It is one of the most significant pilgrimage sites for Hindus as it's one of the Char Dhams, the four important pilgrimage spots for Hindus(For those who don't know, other three Dhams are Badrinath, Dwaraka, and Rameswaram). Apart from religious aspects, the lovely beaches, bustling market, and easy access have made this place one of the most favourite tourist spots for Bengalis as well. Nevertheless, I had never got the opportunity to travel Puri until 2013 when I went there for the first time on a short trip. After that, I have been there once more in 2018.
Things you can see or do in and around Puri :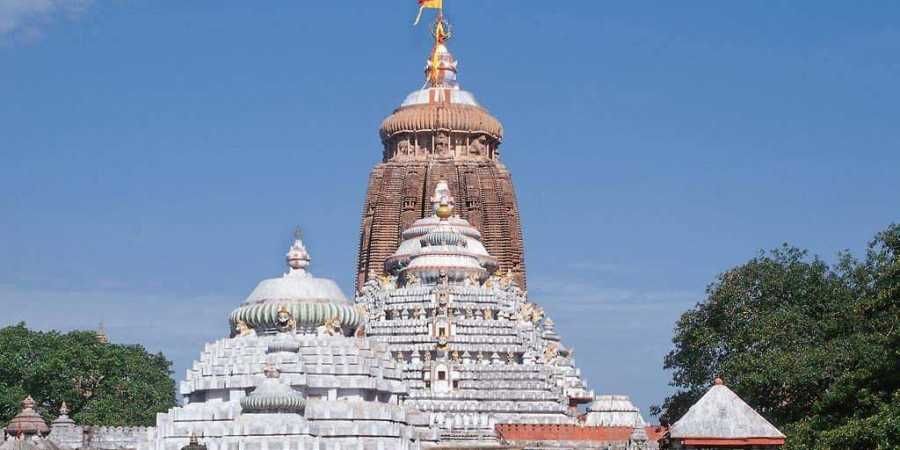 Temple of Lord Jagannath
The ancient temple of Sri Lord Jagganath is the main attraction in Puri. Thousands of devotees thronged the temples daily to offer prayers and take divine blessings. Although non -Hindus are not allowed inside the temple.
Bags, mobile and electric gadgets are not allowed inside the temple. There are a baggage counter and shoes stand outside the temple where you can deposit these for a nominal fee.
To visit the temple, you have to take the help of Priests (Known as Panda) whom you can find in plenty at the main entrance of the temple. The Pandas dress in traditional Dhoti-Gamcha, so you can easily distinguish them. You can ask your hotel too as every hotel in Puri has a Panda associated with it. We have a familiar Panda - Jitendra Gochhikar (C0ntact No. 9861468784). Whenever we are in Puri, we call him and fix the time to visit the temple. He meet at the entrance and help us in every way. He is a nice person and never charge excessive amount.
The devotees mainly enter the temple through the main entrance which is known as Singhdwara or the Lion Gate after washing their feet in the flowing water. There is a magnificent monolithic pillar stands in front of the Singhdwara known as Arun Stambha.
The inner sanctum sanctorum houses the idol of Jagganath, Balabhadra and Subhadra. When I visited the temple first time, I could get a close view of the idols, touch them and circled around them. But, next time, we saw the idols from a distance and we got to know that the darshan is restricted from a distance only even in the morning.
You can take a guided tour of the entire temple premises with the Panda. The magnificent architecture of the main temple is quite fascinating. The courtyard is filled with numerous small temples. Besides main entrance, the temple has another three huge gates represented by three different animals.
The temple houses one of the largest kitchen in the world that prepared 56 variations of Bhog every day by hundreds of cooks. Earthen pots are used to cook it. 7 pots are placed one on top of another and interestingly the topmost pot gets cooked first and followed by the bottom pot. The Bhog then offer to Lord Jagannath and then it is called 'Mahaprasad' which is distributed among the devotees although it has to be booked in advance.
Flag changing ceremony is another interesting thing to witness. Every afternoon, two priests climb up the temple which is as tall as 45 storey buildings, without any help. They climb up swiftly while carrying the flags around their waste. After changing the holy flags, they bring back the previous day's flag and it is distributed among the devotees in pieces on a payment basis.
Rathyatra or Chariot Festival or Car festival of this temple is one of the most world-renowned festivals that celebrates annually in June- July. This festival attracts millions visitors across the country and the world as well. It commemorates the Jagannath's annual visit to Gundicha Temple which is known as the birthplace of the Lord. The three main idols were placed on beautifully decorated chariots and drawn by thousand of devotees.
Puri Beach
The impressive coastline along the Bay of Bengal is the second most attraction in Puri. The pristine beaches of this city, known as 'Golden Beaches' is considered to be one of the best beaches in the county. Swargadwar is the most visited among all the beaches. Thousands of tourists flock there every day as this beach offers some of the mesmerizing beach experiences and incredible ocean views.
Sunrise and sunset
The Puri beach is one of those beaches that offers both awe-inspiring sunrise and stunning sunset. Thousands of tourists thronged in the early morning to capture the rising of the sun from the Bay of Bengal by creating a kaleidoscope of colours in the sky and the dipping of the sun into the Bay of Bengal by painting the sky once again with a myriad of colours in the afternoon.
The beach is filled with plenty of small stalls selling tea, green coconut water and they arranged chairs for the tourist to sit for a nominal price. So, sitting there, you can witness the gorgeous sunrise or sunset or simply relax staring the vast blue stretch of water and rolling gigantic waves with tea and biscuits.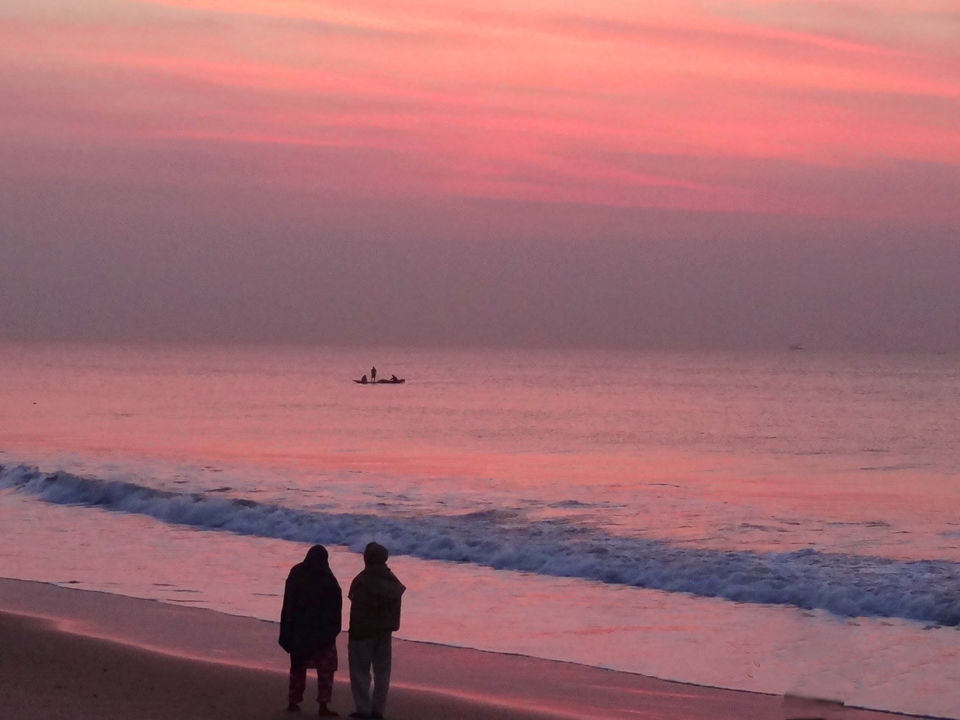 Morning fishing
After watching a magnificent sunrise, if you take a stroll at nearby beaches, you can see fishermen coming from their early morning catch toeing their colourful fishing boat in the beach and sorting a wide variety of fresh sea fish, crabs from fishing net whereas tourists and local people clamor to buy this fresh catch.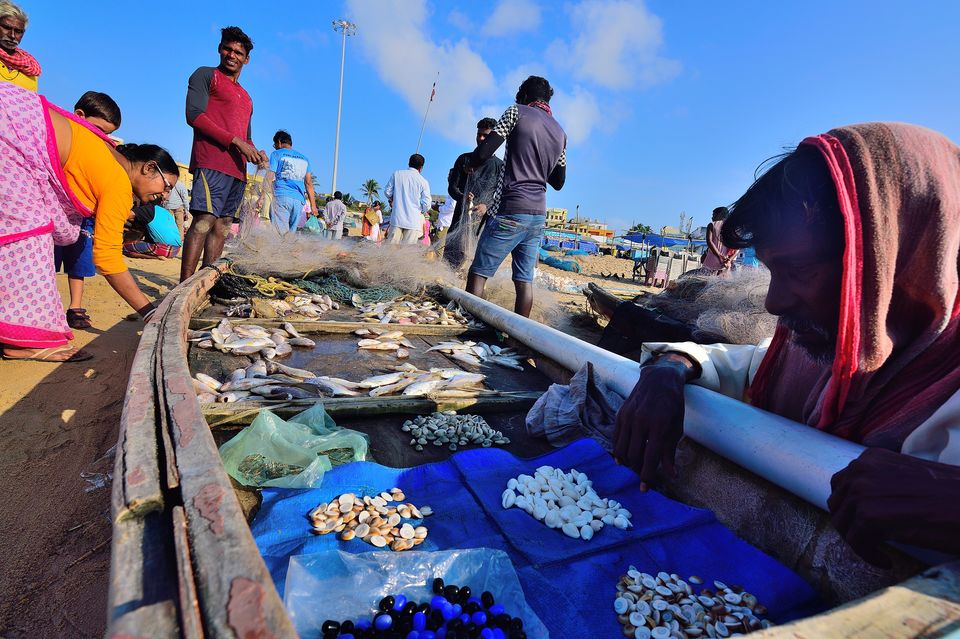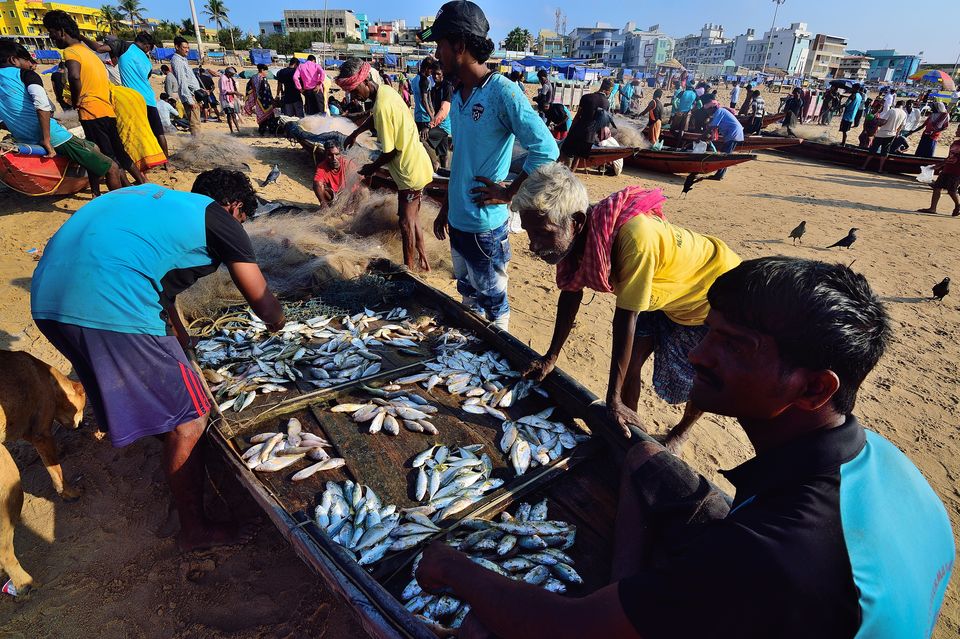 Others fun activities
This beach is one of the excellent beaches for sea bath. Thousands of tourists flock to the beach for having a bath all day. If you are traveling with a kid, this beach never let you disappoint. Beautifully decorated Horses and Camels are easily available for the tourists to ride on. People selling multi-colored balloons and cotton candy balls and other delicacies are a very common sight in this beach. The first time when I was on the beach, most of the time I spent haunting seashells and strolling at the beach dipping the feet in ankle-deep water. A lot of seashells come on the shore with every incoming wave and wash away with the outgoing one is also a fun to see. You can also satiate your test buds in the evening in anyone of the makeshift stalls on the beach selling a wide variety of fried sea fish including prawns and crabs.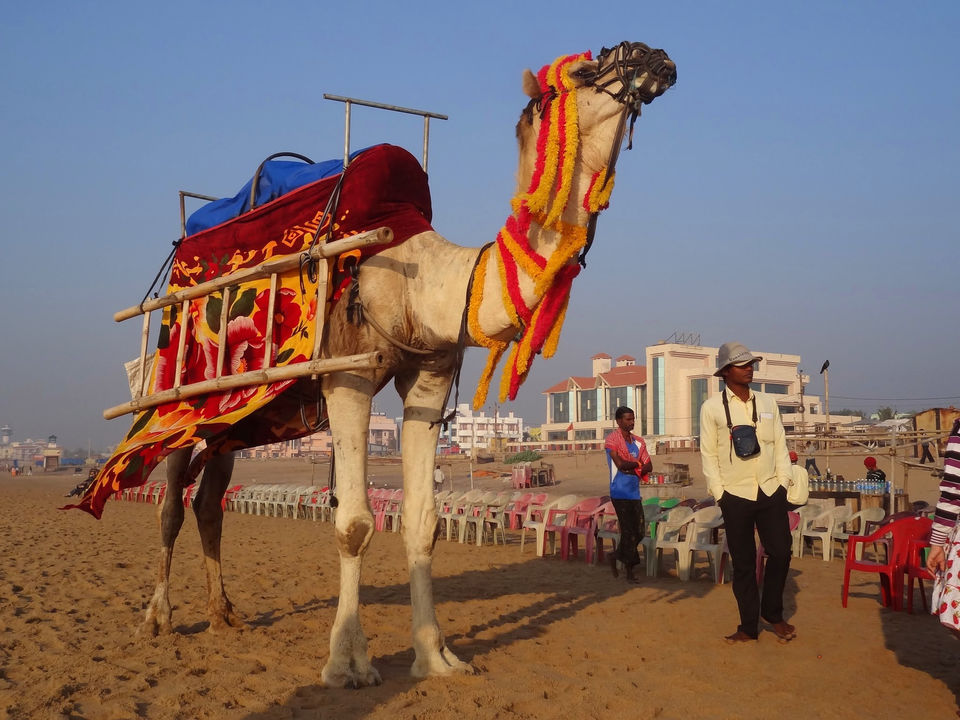 Seashells and conch product
The beach is dotted with numerous small vendors selling a variety of artifacts out of seashells, oysters, and various kinds of beautiful conch, decorative showpieces. These stalls are a feast to eyes. You can hop around and buy products.
Take a stroll in the sprawling market
Puri is brimming with shops and stalls. From beautifully woven silk sarees to local handmade handicrafts, the traditional as well as contemporary, everything you will get here. From exquisite Bomkai, sambalpuri, ikkat to handicrafts items like silver filigree, horn work, patachitra, coir product, appliques, stone, wooden carvings and, of course, seashell products are found in plenty in Govt. emporium (Utkalika Odisha State Emporium) as well as local markets. Last but not the least, don't forget to buy Khaja- one of the most famous sweet delicacies of Puri.
Take a look at the crematorium
Puri has its only crematorium near the bustling market by the main road at Swargadwar. The corpses are cremated in an open area here. Swargadwar means the gateway to heaven and this crematorium is considered as one of the most sacred crematorium for Hindus and is believed that people cremated here get easy access to heaven and relieved from the cycle of birth and rebirth and attains moksha (Salvation). Hence people from far-off places come here with their dead with the hope that their loved ones get a place in heaven. You can always find one or two pyres burning whenever you go through this road or roam around the market.
Make a day trip to the 'City of Temple' Bhubaneswar
You can also make your way to visit the capital city Bhubaneswar popularly known as ' temple city of India' as the city is dotted with hundreds of ancient temples.
If you are traveling solo or couple, then OTDC (Odisha Tourist Development Corporation) is the best option for you as it's cost-effective. But if you are in a small group, then private transport will be a better option. I was travelling solo, so I went with OTDC.
If you book with OTDC, then the tour starts from OTDC Pantha Niwas in a Volvo bus at sharp 7 in the morning and covered the following places –
Chandravaga Golden Beach- First we dropped at Chandrabhaga beach. It's 30 km away from Puri. The International Sand Art Festival, a remarkable cultural program held by Odisha Tourism Development was going on during this time. So we were lucky to witness some beautiful sand art in this secluded beach. The bathing is strictly prohibited on this beach because of the high current of the sea.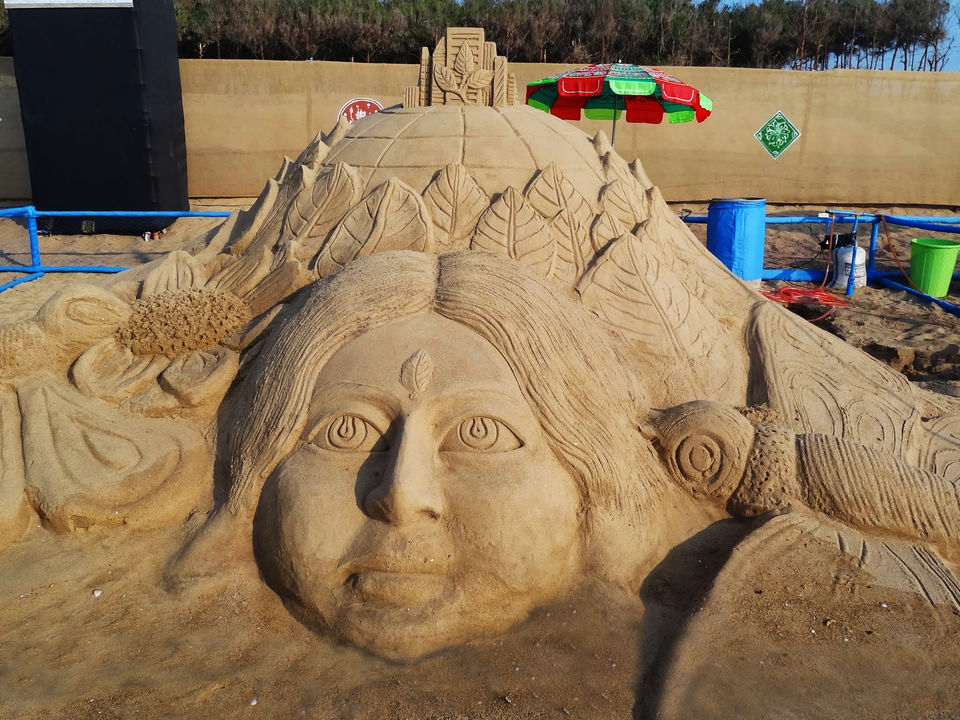 It's 3 km from the Chandrabhaga beach. Konark temple is a UNESCO World Heritage site and most exquisite Sun Temple of India. This temple is known for its impressive architecture as it is designed as a gigantic chariot with many chariot wheels, dedicated to the Sun God.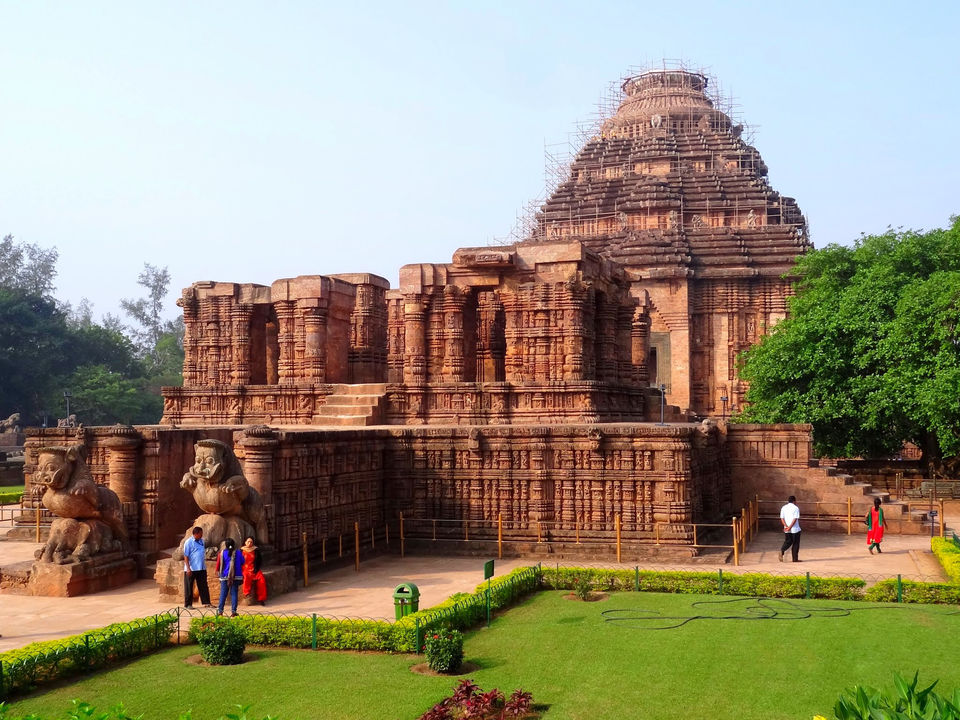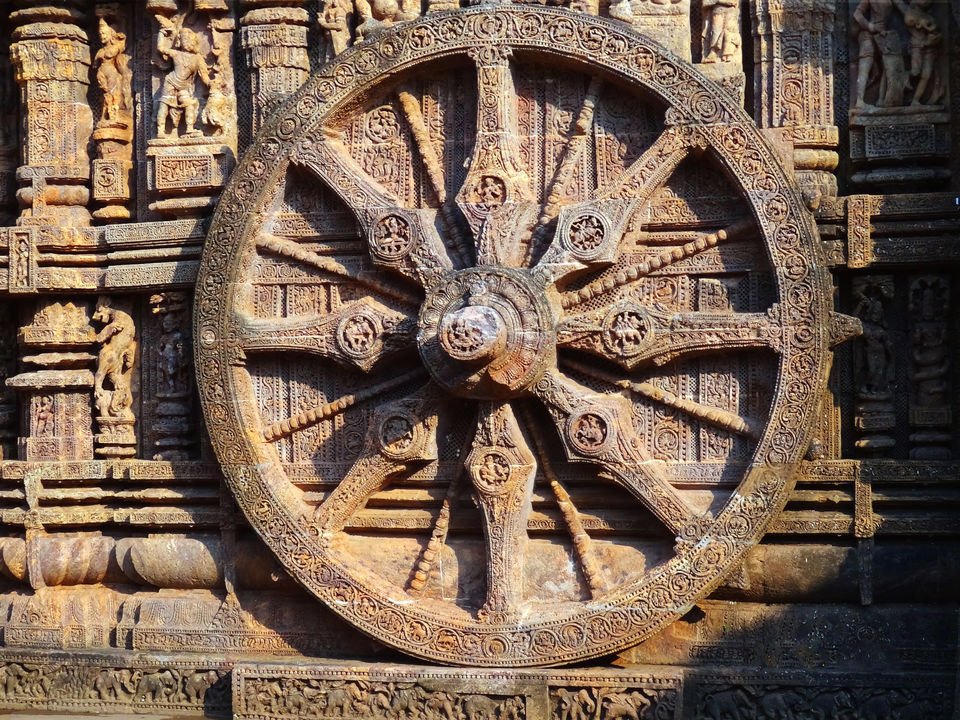 Siddheswar temple is also one of the century-old temples of Bhubaneswar. A few walks away within the same premises, located another beautiful temple - Mukteswar temple.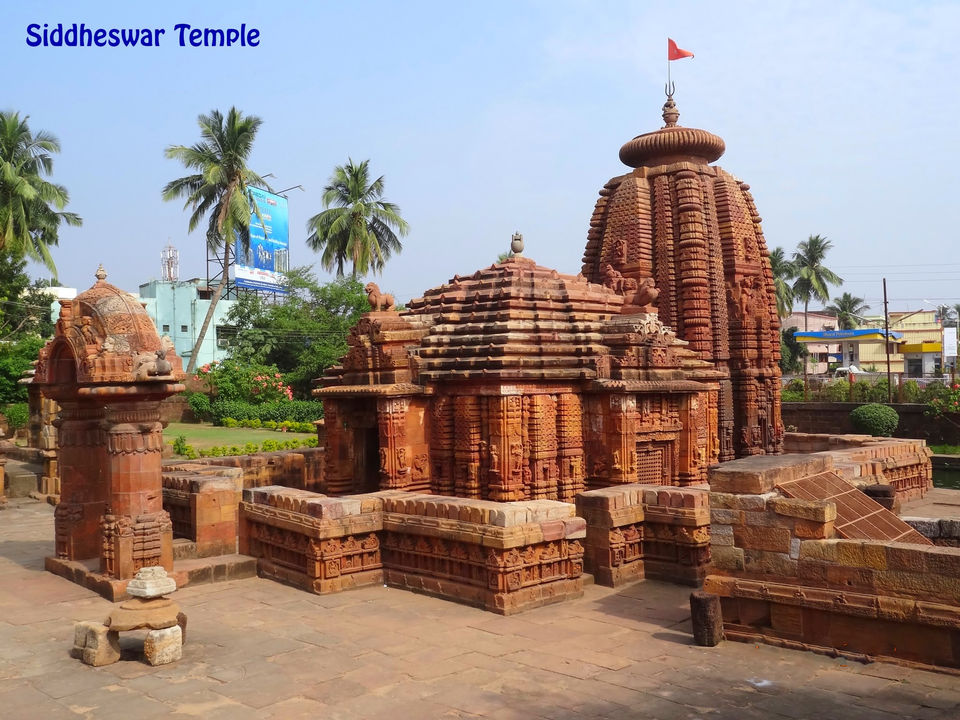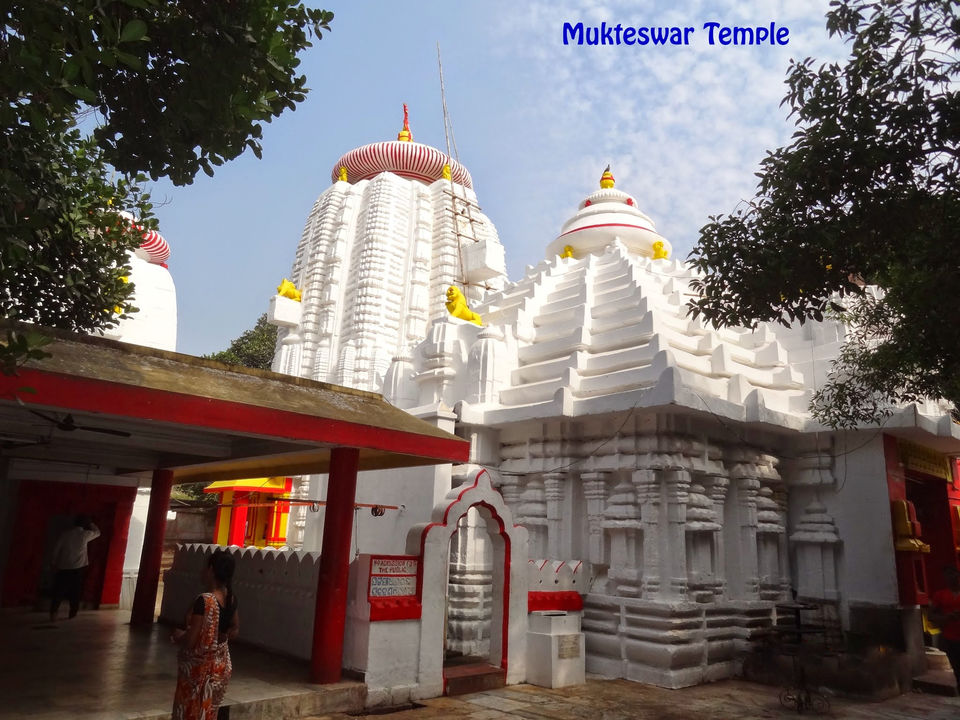 Udaygiri and Khandagiri formerly known as Cuttack caves. These caves are nestled in two Hill's. Udayagiri means "Sunrise Hill" and has 18 caves while Khandagiri is a broken Hill and has 15 caves. These are mainly rock-cut shelter.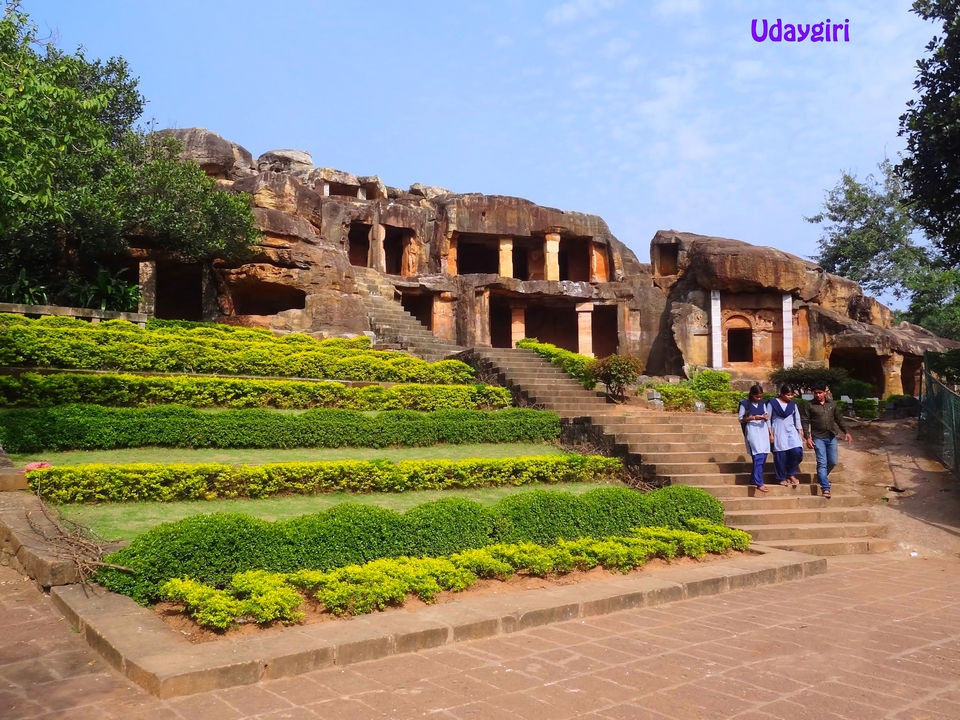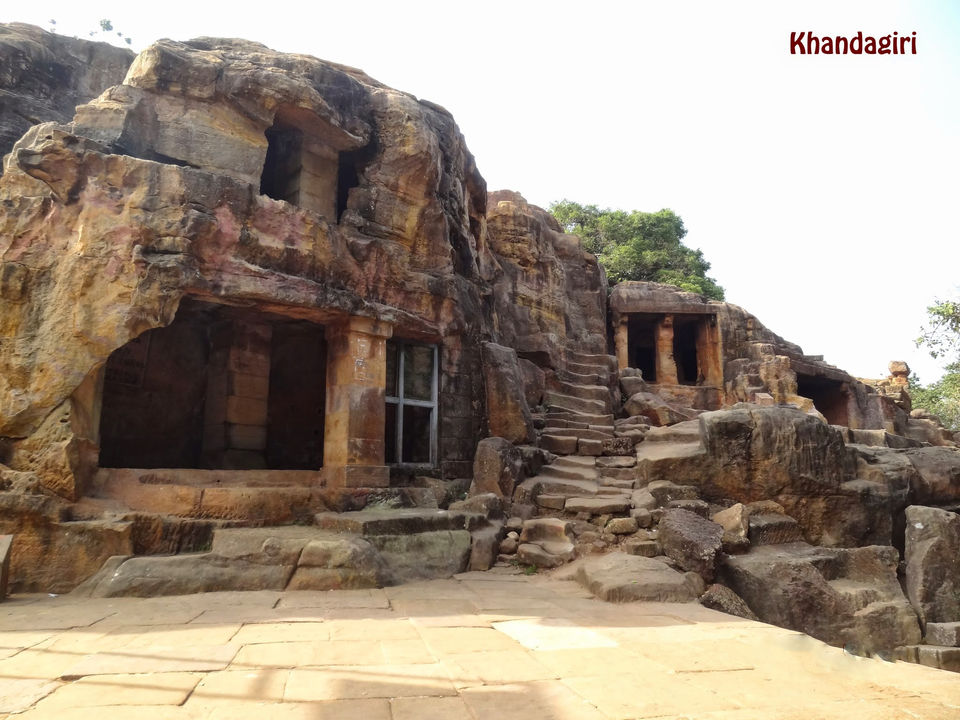 Nandankanan Zoological Park and Botanical Garden in Bhubaneswar is a must-visit place for wildlife lovers. Nandankanan means the 'Garden of Pleasure'. It serves as the first captive Gharials breeding centre of India. This park boast of having a wide variety of fauna ranging from white tiger, spotted deer, Lion, Chimpanzee, Orang Utan, Crocodile and many more which you can witness in their natural habitat while seating on the safari bus.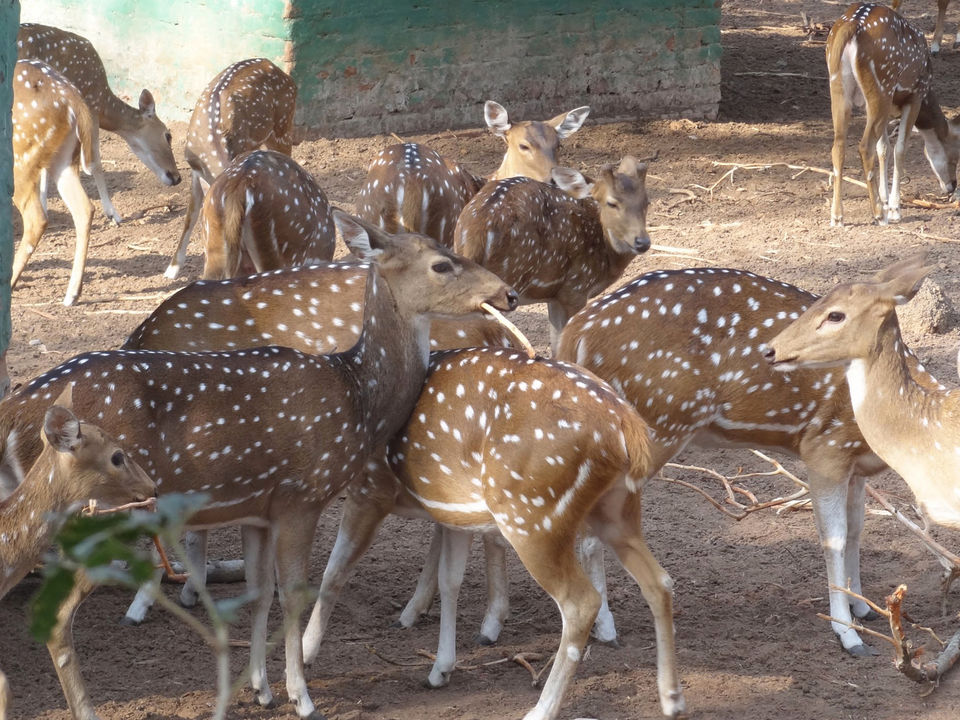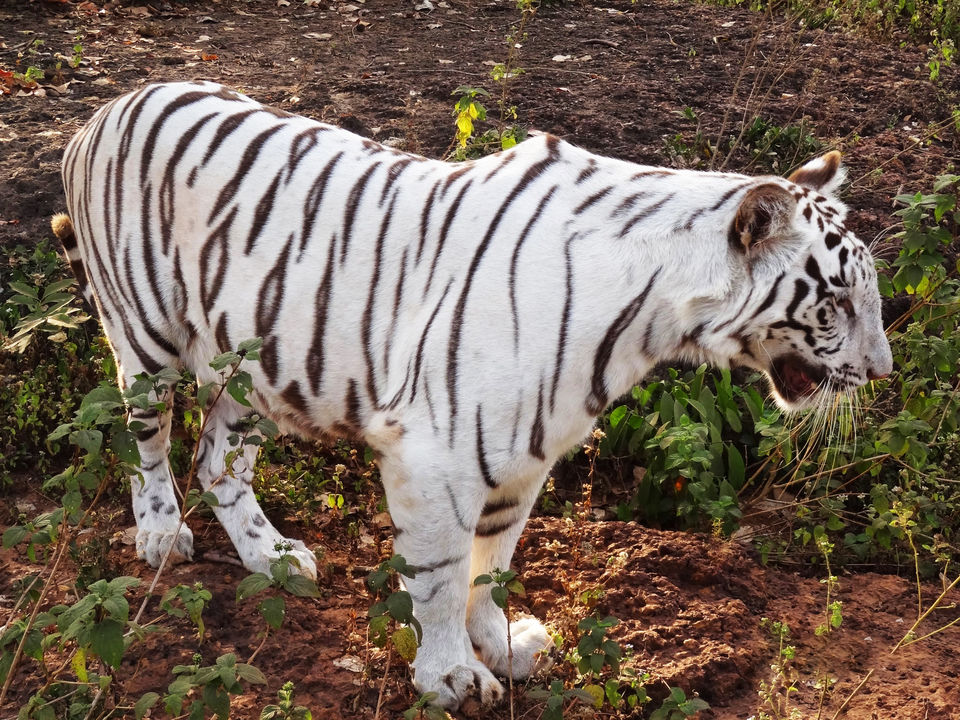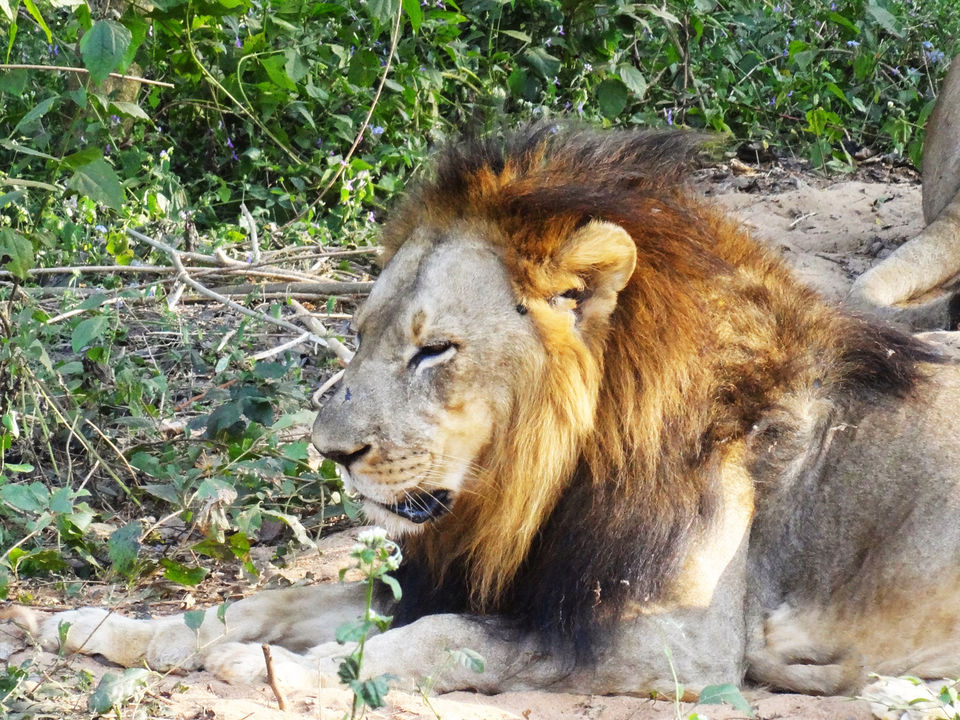 Ramchandi temple is another 5 km from Konark Sun temple.The presiding deity of this temple is Goddesh Ramchandi.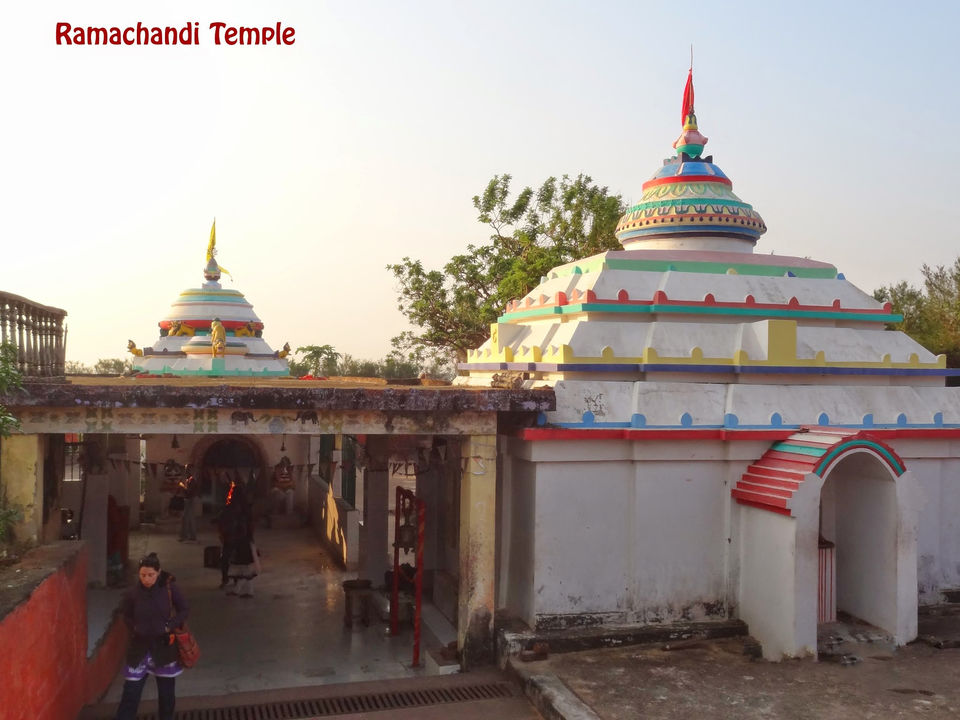 Lingaraj Temple is a Hindu temple dedicated to Lord Shiva. And it is one of the oldest temples in Bhubaneswar and famous for its splendid architecture. The temple compound is filled with numerous small temples. The camera and electric gadgets are not allowed inside, hence photos can't be captured.
Dhauligiri & Dhabaleswar Temple
It's the most popular Buddhist destination of Odisha. It's located on the bank of river Daya where great Kalinga battle was fought. There is a beautiful white temple of Lord Shiva just behind the Stupa known as Dhabaleswar Temple.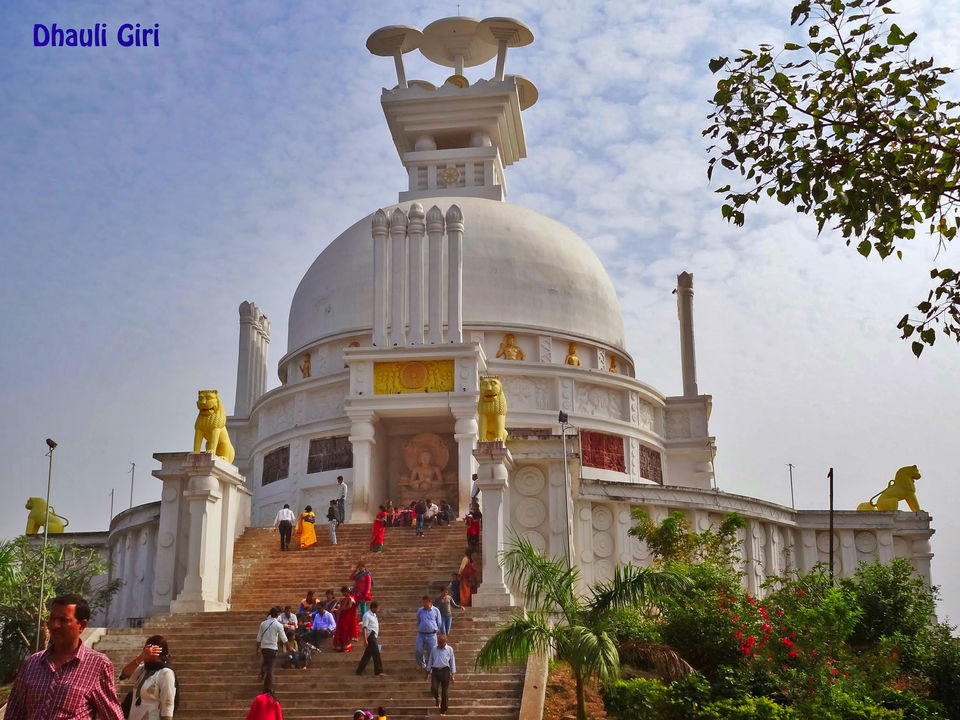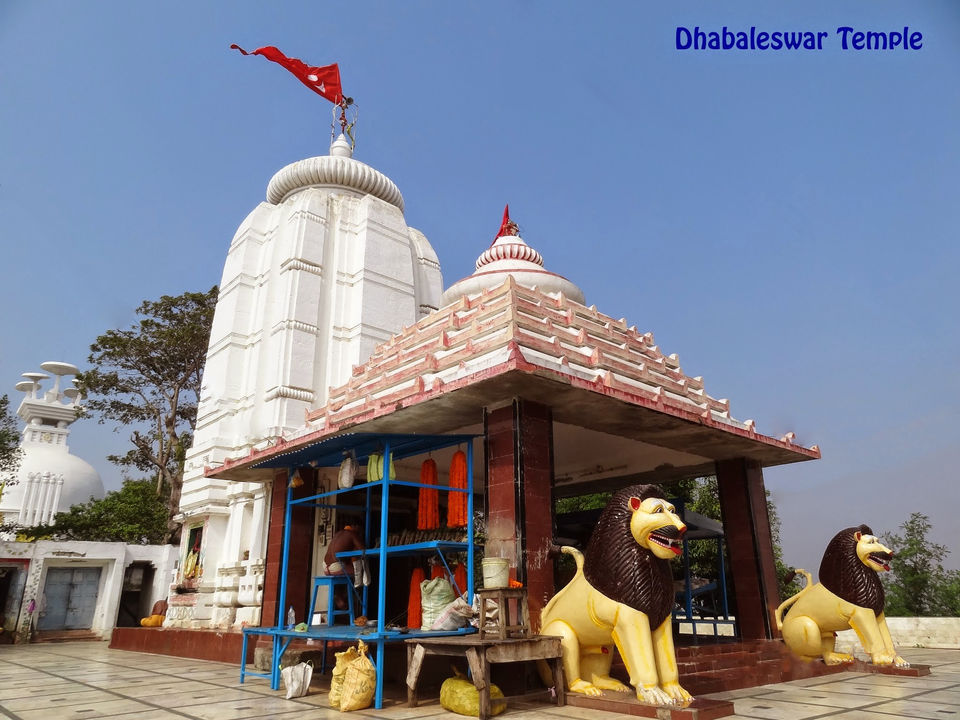 Go for a day trip to Chilka
If you are in Puri, don't miss to take a day trip to Chilka - the largest lagoon in the world and the largest brackish water lake in the country. It's a 55 km away from Puri.
OTDC conducts a day tour to Chilka, Satapada range (The other entry points are Barkul, Rambha and Balugaon). You can book this trip to enjoy a boat ride and get a glimpse of the endangered Irawati dolphins. Just like the previous trip, this trip starts in a Volvo Bus from the same place at the same time.
The bus gives only one stop to visit Alarnath temple and have breakfast from nearby hotels and then straight goes to Chilka.
Alarnath Temple
It's an old temple located around 200 meters away from the main road at Brahmagiri on the way from Puri to Chilka. The temple is dedicated to Lord Vishnu.
We reached Satapada by 10 am. There is an OTDC Panthniwas just before the Jetty. You have to collect coupons for the lunch before going to boat ride.
Afterwards, we boarded the OTDC motor boat to visit Dolphin Point, Sea Mouth, and Rajhans Island.
Dolphin Point:
Chilka lake is the home to Irawaddy Dolphin in India. We first set off to the areas where these aquatic mammals are frequented. After a while, we reached the Dolphin point, and keeping off the boat engine we started drifting to have a glimpse of it as the noise makes the Dolphins go away. We had an awesome experience of watching 2 to 3 dolphins although at a distance. You can carry binocular for better views. They were taking upward dives but didn't jump completely out of water and disappeared within a second. So, it couldn't be captured.
Sea Mouth:
Then we started sailing again to see the Sea Mouth where Chilka meets the Bay of Bengal. It's a beautiful place although we saw it from a distance. On the way, you can see a beautiful temple and small villages.
Rajhans Island:
We then headed to a small island in the lagoon called Rajhans Island. This island has Chilka in one side and the Bay of Bengal on another side. There is a small hut where we got off the boat, selling green coconut water, Maggie, and fried sea fish. The island is mainly sandy and dotted with small bushes here and there. We started walking across the island and reached the stunning Classic beach on the bank of the Bay of Bengal. The first sight of the golden beach with lots of crazy crabs coming with every incoming wave leaves you mesmerized. If you take a walk along the shore, you can spot some dead Jellyfish and sea shells too.
I saw all these things when I visited the first time in December. The weather was lovely and the boat ride was enjoyable. But, when I went to the second time in November, I did see nothing on the beach, no crabs, no jellyfish. Moreover, it was hot, so the ride was not enjoyable too. Don't forget to take a hat and sunscreen lotion.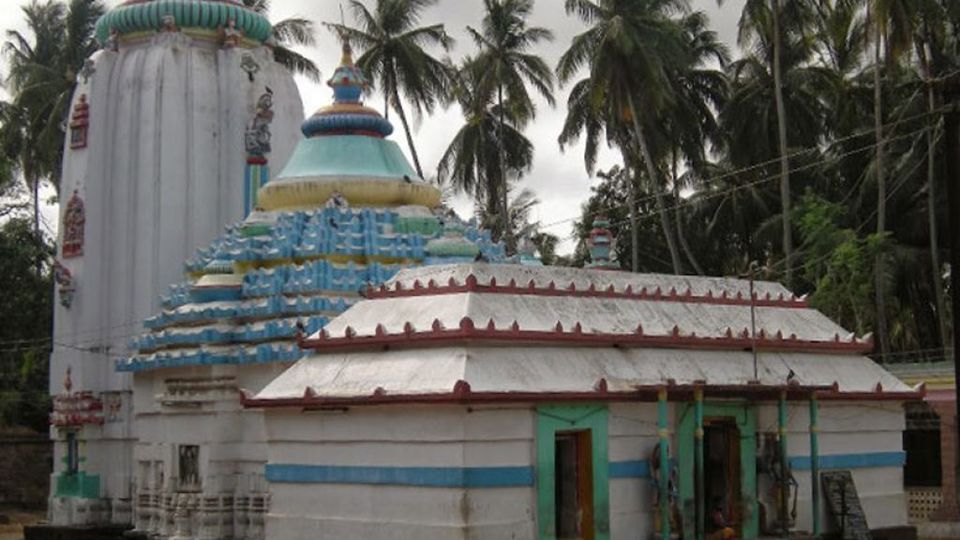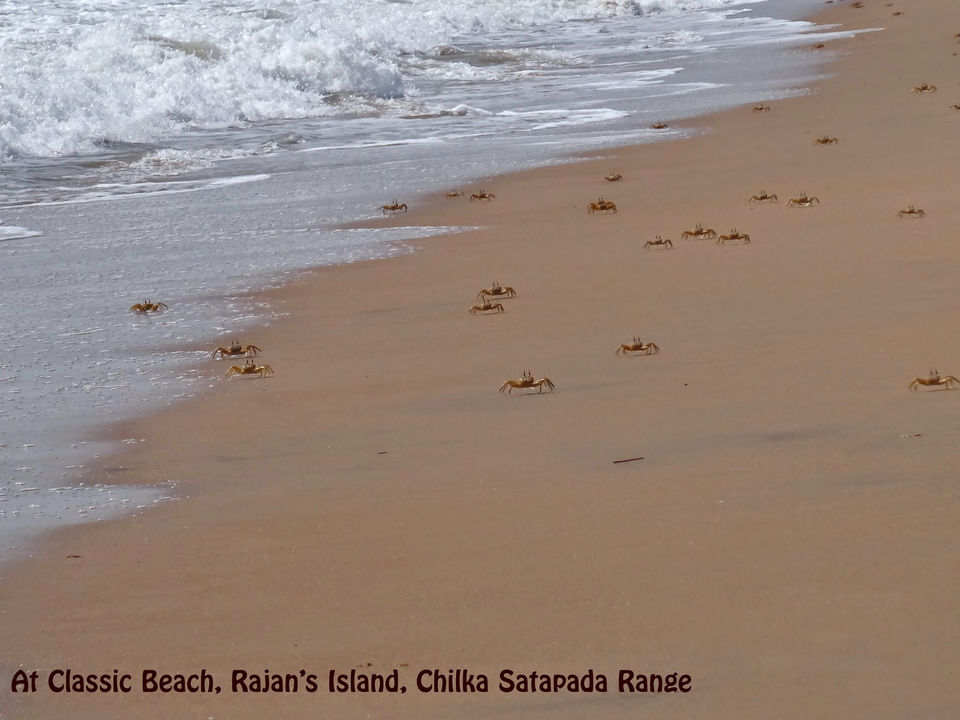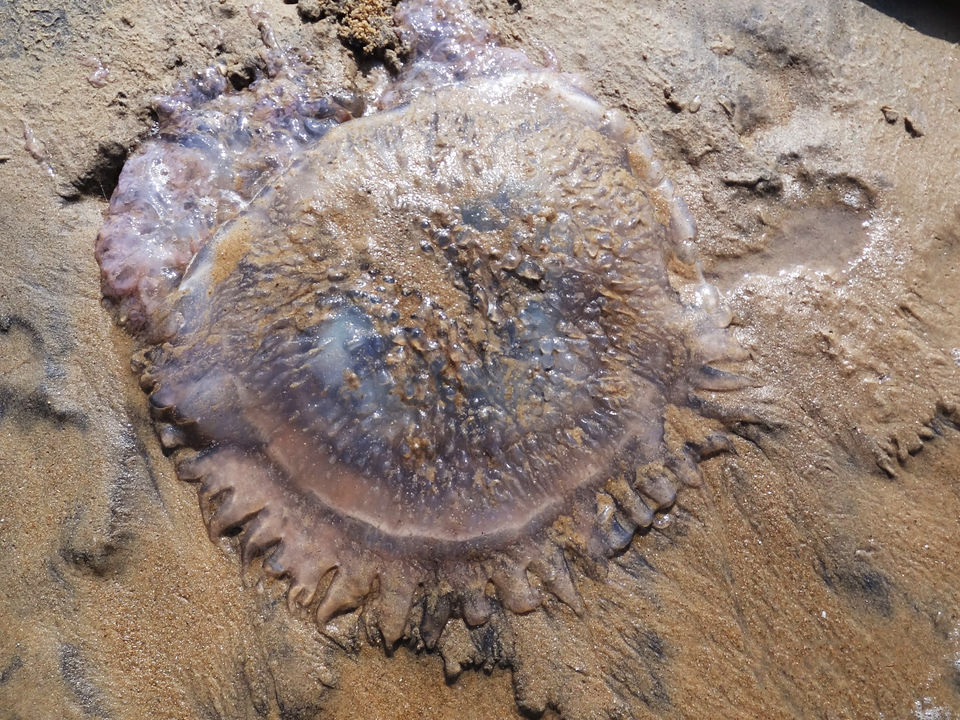 Chilka Development Authority (CDA):
After coming back, we were taken to CDA. A short documentary of half an hour was shown on Chilka . It's a nice place with aquariums having lots of beautiful fish. It also houses a museum which is worth seeing.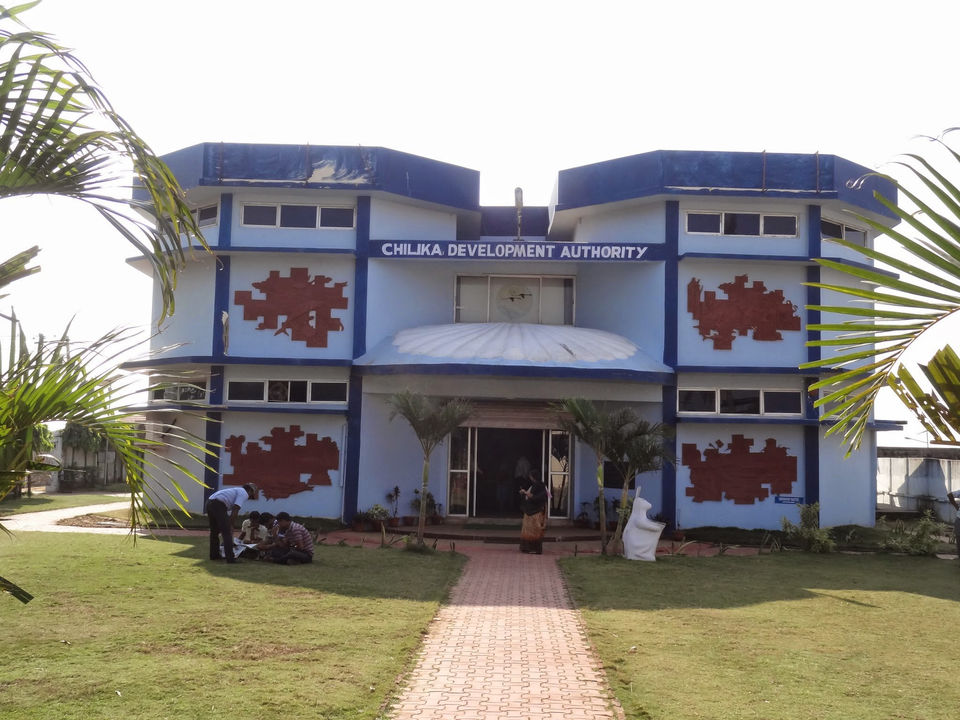 Then we finished lunch at OTDC Satapada Panthanivas. The food was delicious and the place was beautiful. The Dinning has large windows, so you can enjoy the lunch with great views of Chilka.
How to go :
The nearest Railway station is Puri which is connected with all the major cities of the country. And the nearest airport is Biju Patnaik airport, Bhubaneswar which is 60 km away from Puri.
Best time to visit :
Puri can be visited round the year. But winter months mainly November to February are pleasant.
Where to stay :
Numerous hotels ranging from budget, economy and luxurious, you can find just opposite to Swargadwar beach and other nearby areas. Apart from this several holiday homes, guest houses are also available to stay.