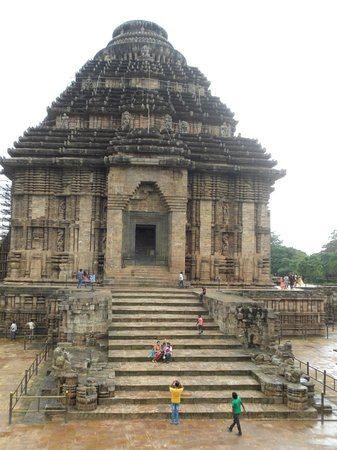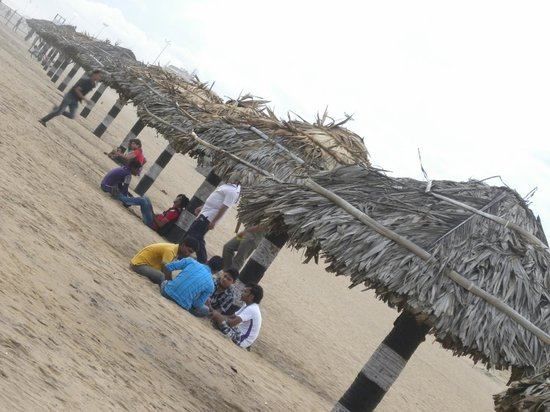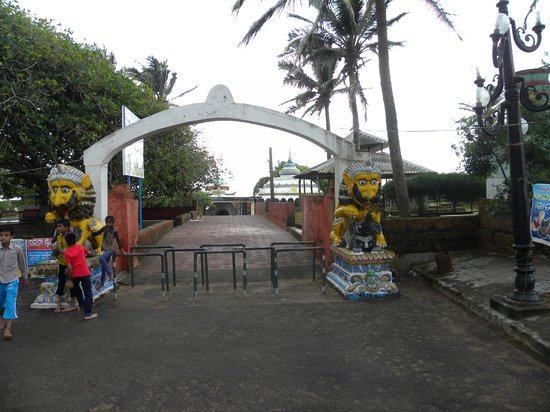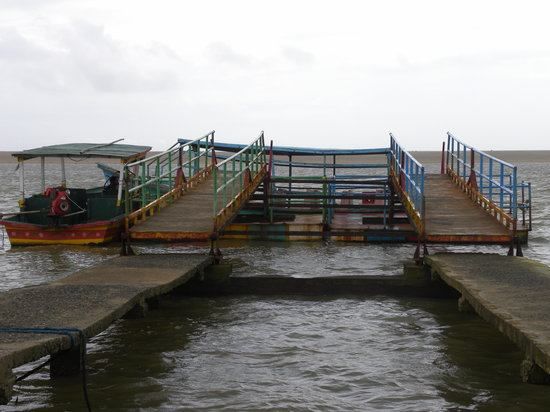 As soon as i landed on Puri Railway Station, auto walas surrounded me. I took one of them and stayed at Deep Resort on Puri Beach.
After freshen up i decided to explore the divine town of Puri and for this nothing was better than Puri Beach. You can easily spot people taking holy dip in sea at Puri beach before proceeding to Jagannath Puri temple as there is a belief that one should wash his feet / take dip in Holy Sea water at puri beach before proceeding to Jagannath Temple for seeking blessings of Lord Jagannath.
Jagannath Temple has four entrance doors one from each direction and non hindua are not allowed inside the temple. Best time to visit is after Noon time shringar (2.30 pm)and Night time shringar (9.30). You can take panda to explore Temple fully and if not then buy ticket (50 rs) from temple trust which will let in right inside the deity room of Temple and you can touch the feet of Idols and seek blessings.
Next day Morning i took Odisha Tourism Development Corp. (OTDC) half day tour of Puri, Konark and Ramchandi. OTDC tours are best as they conduct tour in AC buses, so you beat the heat & sweat, these tours are pocket friendly. In addition they also have a trained guide to take care of your questions and making you more familiar with the surroundings.
On the very eye attracting Puri Konark Marine drive, the first stop was Ramchandi Temple on the way to konark. The temple is very ancient and it is believed that Lord Rama during his course visited this temple and worshipped Chandi Devi, it was after that this temple which was previously known as Chandi temple, is now known as Ram Chandi temple. What makes this place more intresting is Boating ! yeah there is a stretch of beach right behind this temple and people can go for boat ride if they wish to. The views are stunning and one can spot few fishermens on the job busy with placing / removing their nets and returning after their catch.
After departing from Ramchandi temple, next is one of the most scenic and silent beaches of Odisha, Chandrabhagha Beach. One can just sit and relax on the beach keeping all your worries and tensions at the bay. People often come here for relaxing and taking dip at the beach.
Konark Sun temple is on number three spot. The most beautiful Architectural Marvel of india and Pride of Odisha this beautiful Sun temple is dedicated to Sun God. The base is like flower of lotus and there are Chariots Wheels and Horses pulling the chariot of SUn god. Idols of Sun god are placed in all directions and intresting fact about these idols is that all stages of life starting from childhood to old age are reflected in idols. Many years old iron pillars are also seen which are still not rusted. For more information on history and story of temple, i strongly recommend to take Guide with you for making most out of your visit to Konark Sun temple.
For dining i found restairant Fort mahodadhi and Vithhal Kamat to be the best ones. There is also Dominos.
Over all it was a good experience to be here in the divine town of Jagannath Puri.
Frequent Searches Leading To This Page:-
Orissa family Tour Packages, offer Family Tour Packages Odisha, Family tour packages in Odisha, 4 Nights/5 Days Odisha Package, Book Odisha Tour Packages for Couple