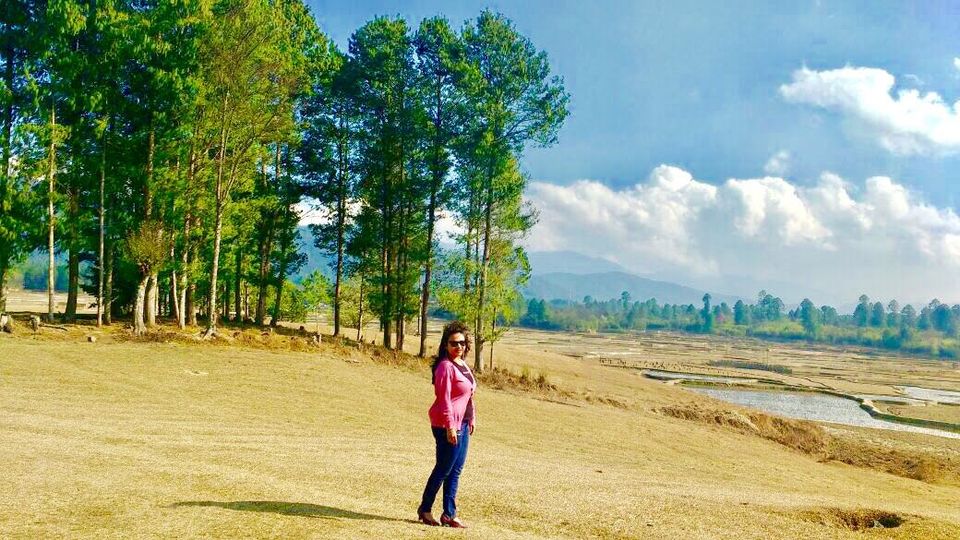 #CoffeeWithTripoto
Mother. This singular word conjures up myriad emotions. Unconditional love, warmth, care, affection, faith, hope, certainty, stability: these are just some of the emotions one feels when the words "Mother", "Mummy", "Maa", "Aai" etc. are uttered. But what happens when a woman becomes a mother? More often than not, she puts aside her entire life, her ambitions, her desires, her carefree days, her youthful spirit, etc. to become this ultimate symbol of love. Her thoughts, days and years are spent in the constant worrying for the upbringing of her offspring. And in the process, she slowly loses touch with her inner self.
In the eyes of the child, the woman is all but a mother. That is all they know of her and that identity is often the only thing they associate her with. They forget their mother was once a carefree individual, with hopes and dreams, just like them. And then, a time comes when the child is all grown up. They leave their nests to discover the adventures of the real world outside the cocoons of their sheltered existence. The hands of the mother that once held them tight, learns to finally let go. The woman, in the face of an empty nest, with days free from the constant din of her child rearing existence, now finds enough time and space to reconnect with her inner self. She is still a mother but she remembers she is something more, an individual.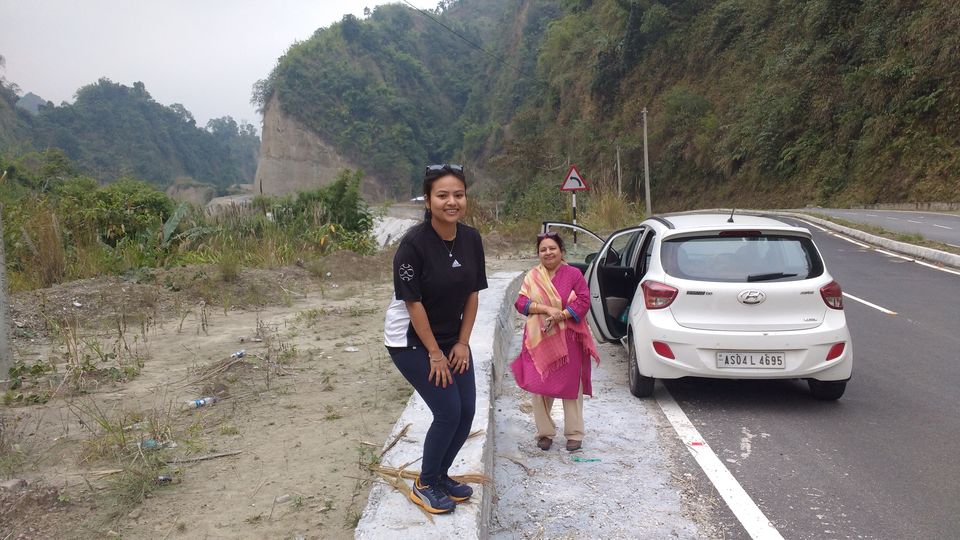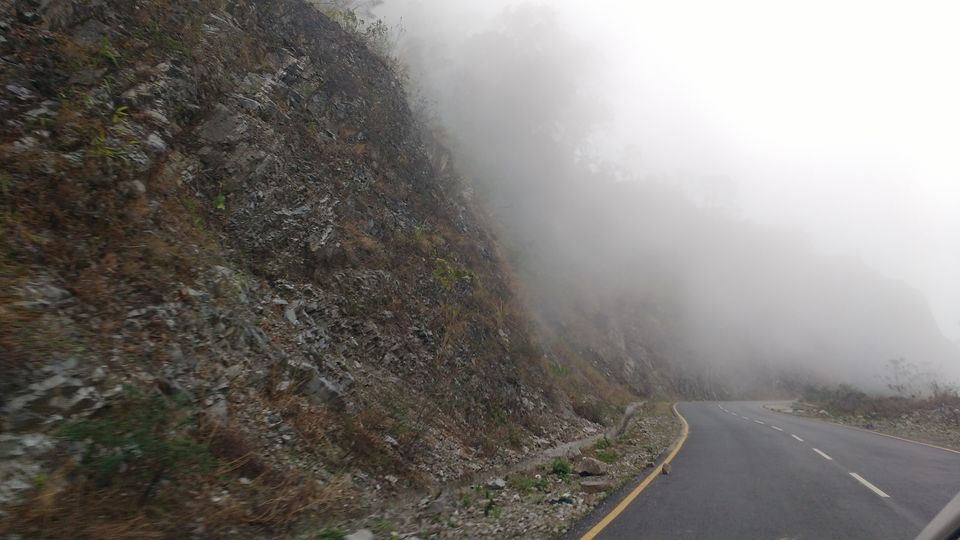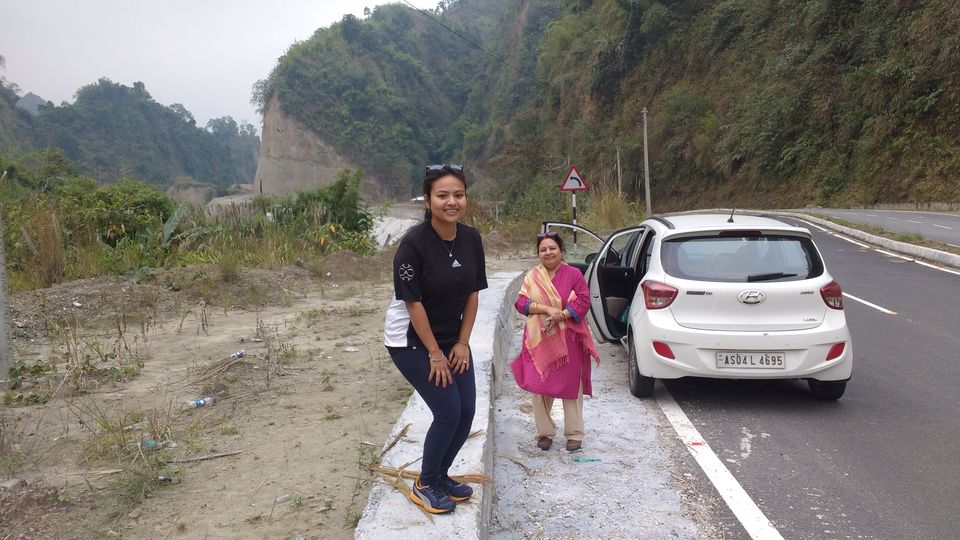 I had the rare opportunity of experiencing the individualistic side of my mother during a recent trip to Ziro Valley, Arunachal Pradesh. During one of my extended trips back home, an unexpected opportunity presented itself. A friend of mine had organized a conference on travel in Itanagar and Ziro Valley. He proposed a road trip to Arunanchal Pradesh. When I invited my mom to join us, she readily jumped in. In the next few days, I not only experienced the beauty of the hilly terrains and the people, but also discovered something rare, the adventurous girl that my mother had once been!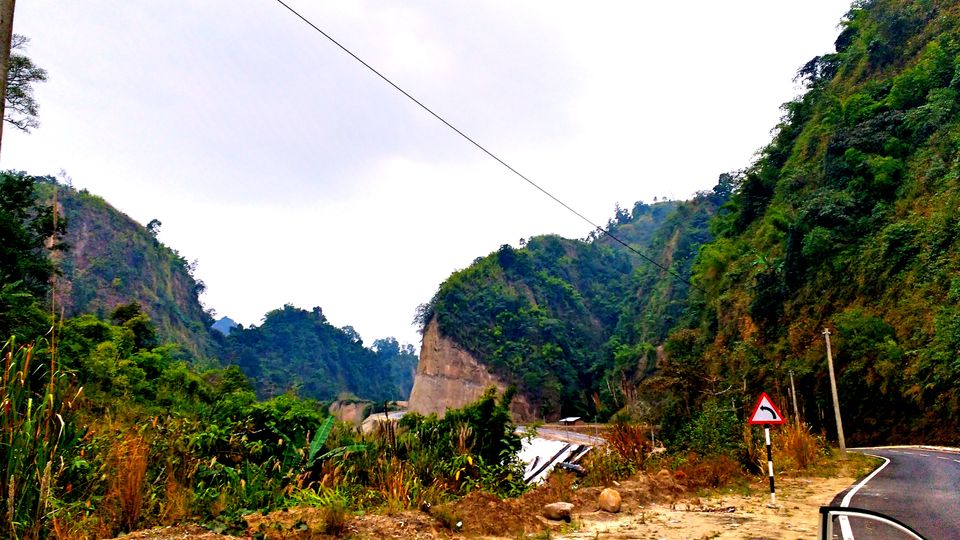 On a Thursday morning, our motley group of 3 left the hustle bustle of the city. The road that connects Guwahati with Itanagar is the most scenic one. The lush green Assamese country side greets you the moment you exit the city. We crossed golden fields , wildlife sanctuaries, the mighty Brahmaputra, the historical city of Tezpur, beautiful tea gardens, picturesque villages in Assam before entering the land of the rising sun. As soon as we entered Arunachal Pradesh, there was a nip in the air and rocky and the terrain became hilly. My mother became our unlikely guide and regaled us with tales of historical and geographical importance as we crossed each place. Delighted as she was to finally put her knowledge to practise, she made us stop the car whenever something caught her fancy, got outside and admired the view.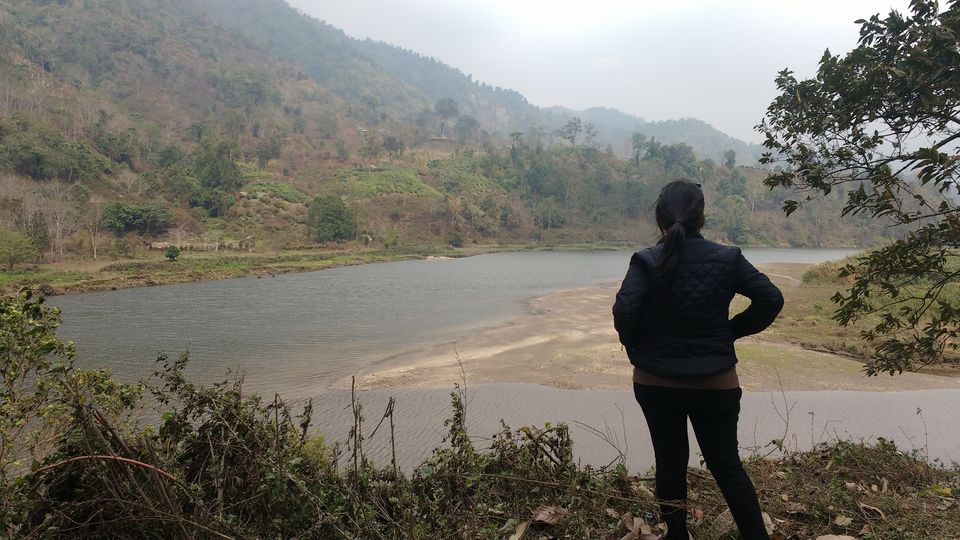 We reached Itanagar the following evening and were greeted by Yapang Giogi, who was our host as well as friend. Mom and she instantly struck a friendship. The next day, Maa happily ventured out on her own and explored the city while we brainstormed and prepared for the conference. Around a 100 people showed up for the conference. I was pleasantly surprised to see my mom networking and socialising with everyone, from professionals to groups of tour operators, from high ranked government officials to septuagenarian ladies. As we spoke on travel and tourism on the podium, she was the gracious host. Her affability and networking skills would have put any working professional to shame and in she won the hearts of many. Nevertheless, the conference was a success and we celebrated with a gala dinner that night.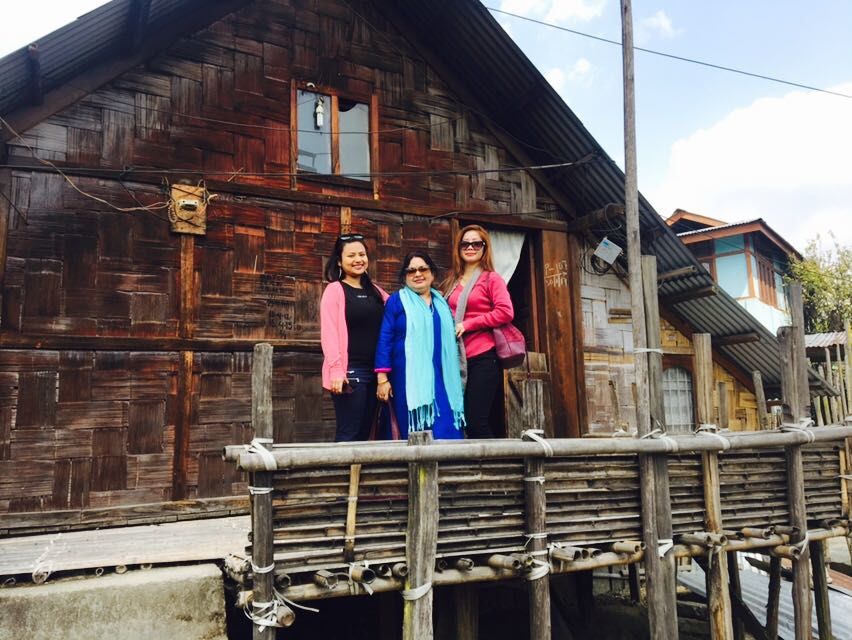 Ziro valley was our next destination and is accessible by road from Itanagar/Naharlagun. Though lesser known than Tawang, it is a little piece of paradise, tucked away in a remote corner of Arunanchal Pradesh. It is the home of the Apatani tribe who are amongst the most progressive tribes in the world. Their scientific methods of sustainable farming and social forestry have granted them a place in the UNESCO World Heritage Site for their unique and effective way of preserving ecology and stunning landscape.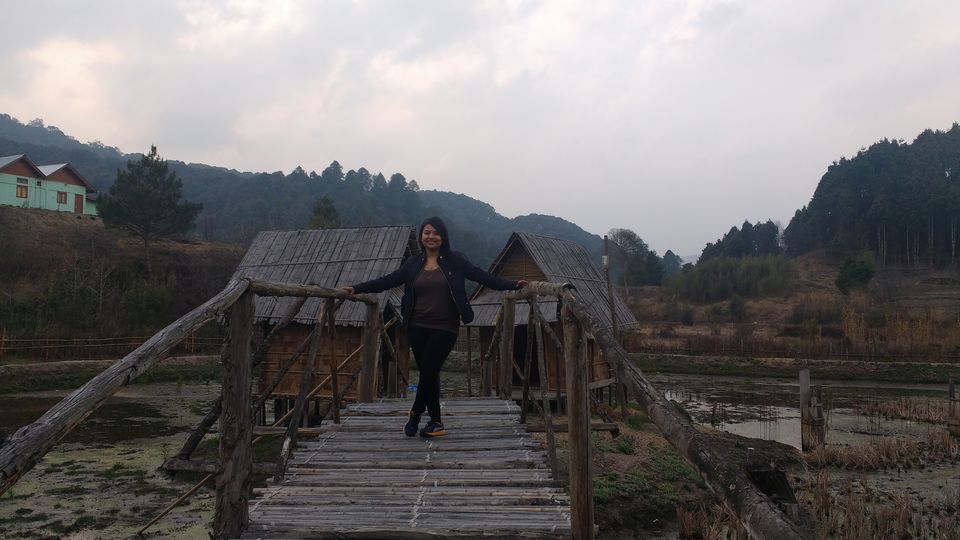 Our group of 3 was joined was Yapang and we left Itanagar to continue our expeditions further. The road that leads to Ziro valley is treacherous but beautiful. We encountered cloudy, misty fogs and streams overflowing on broken roadways. Hills covered with bamboo forests gave way to the lower plains as we followed the course of the Subransiri River, literally translating into the "Golden river". Mithun (Indian Bison) and rhododendrons greeted us on the way. Amidst this backdrop, Yapang enlightened us about the various tribes of Arunanchal Pradesh.
The main tribal communities in Arunachal are Galo, Aka, Nishi, A patani, Mishmi, Monpa along with 100 sub tribes. Together they constitute India's biggest state. Currently, the members of the ruling party belong to the Nishi tribe. Each tribe differs from another with their unique culture and language, history and food habits. Donyi (Sun)-Polo(Moon), an ancient religion is still followed, though Christianity has found its way in tribal houses now.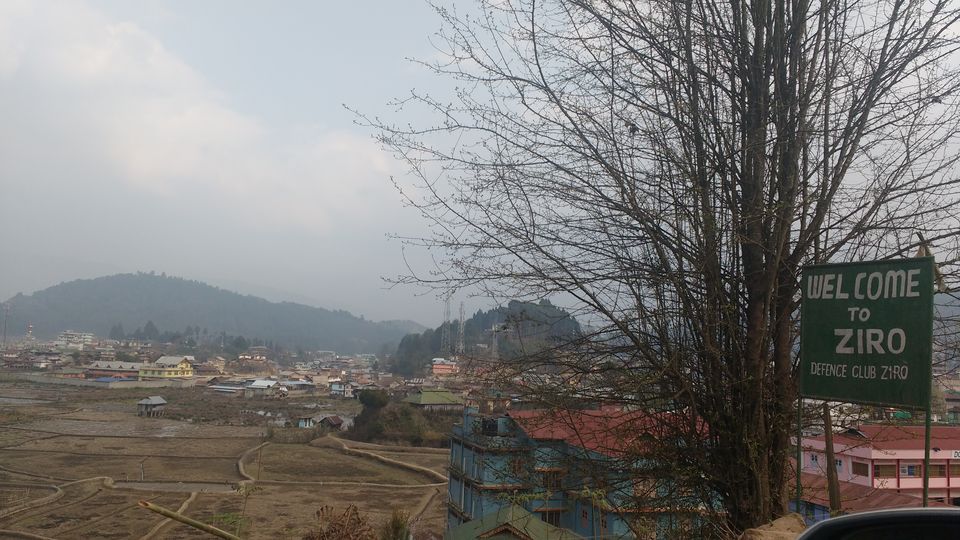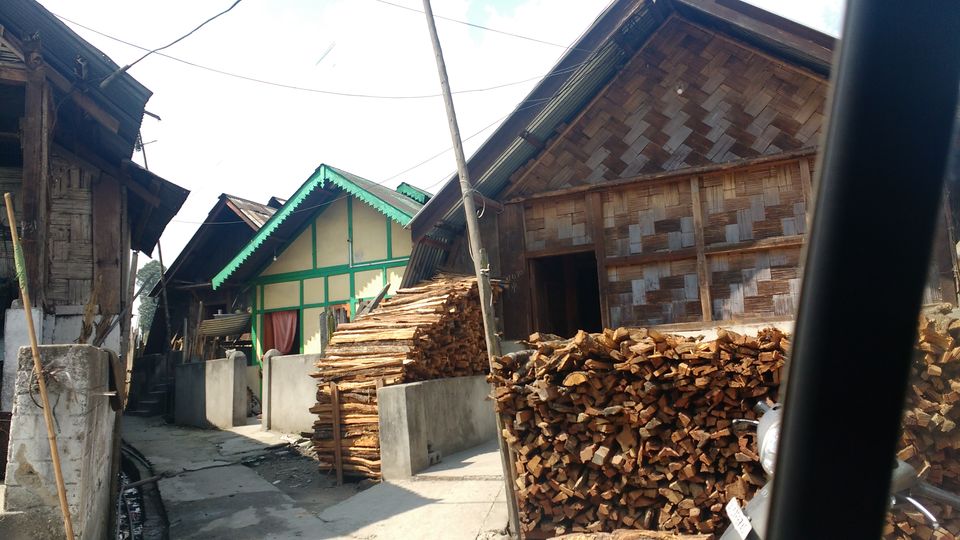 We were extremely excited when we finally reached Hapoli, a small town in Ziro valley, also a strategic Army settlement. Jenny Madam, a local Apatani woman entrepreneur received us. After freshening up, we met a group of Apatani women, comprising of farmers, teachers, entrepreneurs, social workers, lawyers etc. and discussed about their love for travel over a steaming cups of green teas. Gender inequality is but a bookish term in this part of the world, with so many remarkable women at the grassroot level under one roof!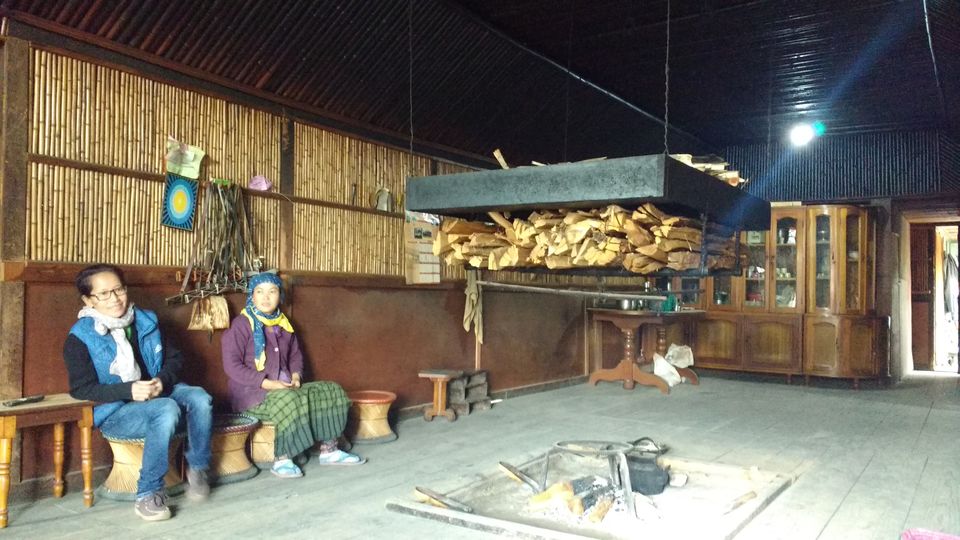 Jenny Madam then took us to the local village called "Basti" to meet her family. Mom had read about the tribes in history books and could not wait to visit a local household. A typical Apatani house is made of brick/mortar and is built on stilts. The centre of the house has a big bonfire which serves as a kitchen as well as a gathering point for people. The food is cooked over slow wood fire. A variety of meat like pork and beef is kept on a wooden frame over the firewood and is smoked. The head of the household was 70 year old lady who treated us with rice beer. Maa happily chatted away and took pictures to mark the occasion.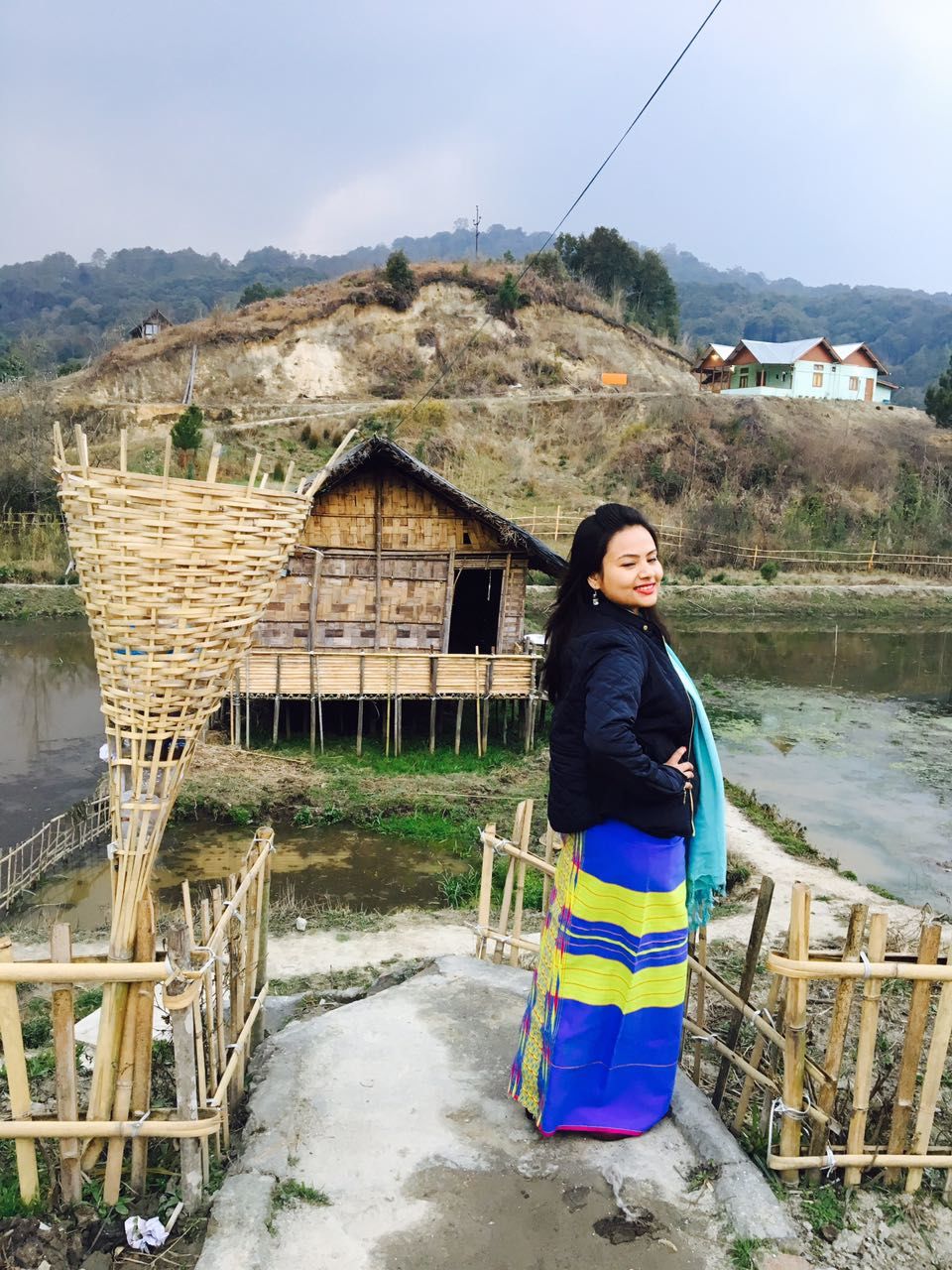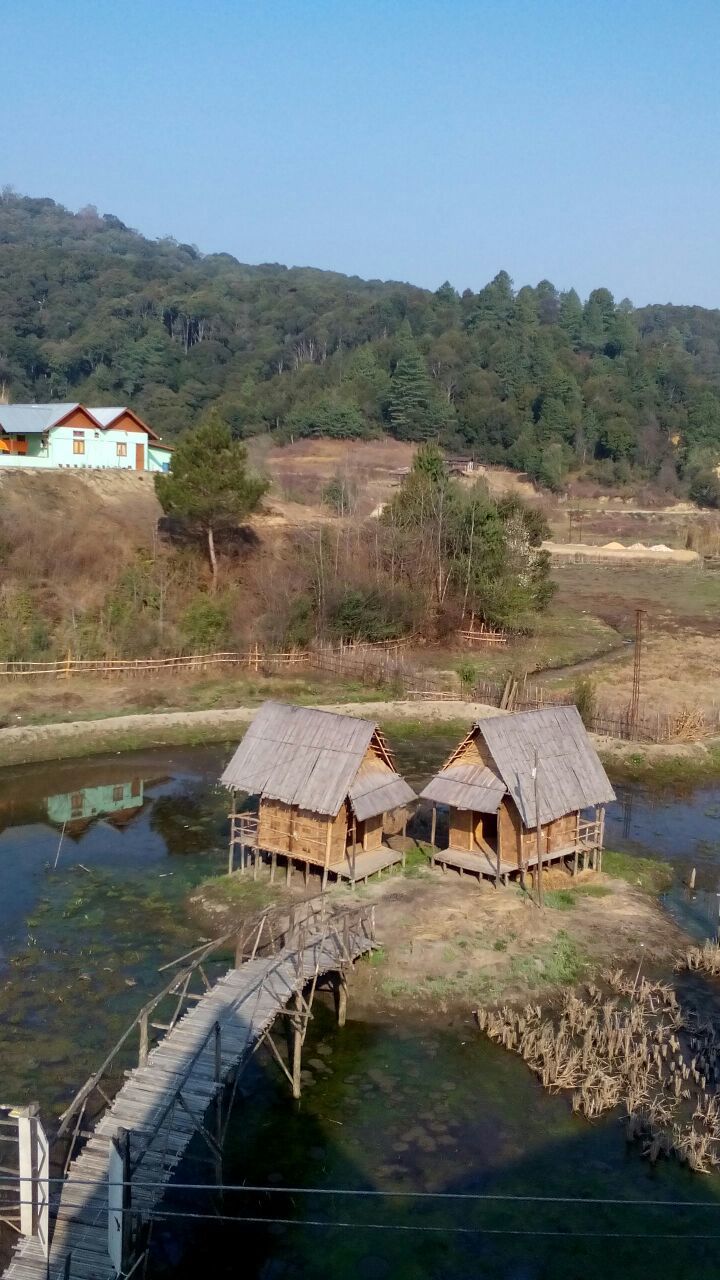 We explored Ziro valley with Jenny Madam and learnt some fascinating things about the Apatani way of life. The Apatanis are an enterprising people. They are highly educated and self-sufficient. They have a strong community system and every household supports another. Bamboos found widely in the area are used as basic building material, as well as for food. Fruits like kiwi are also grown locally and one can find a variety of country liquor from rice to millet beer to the lighter kiwi wine in local households.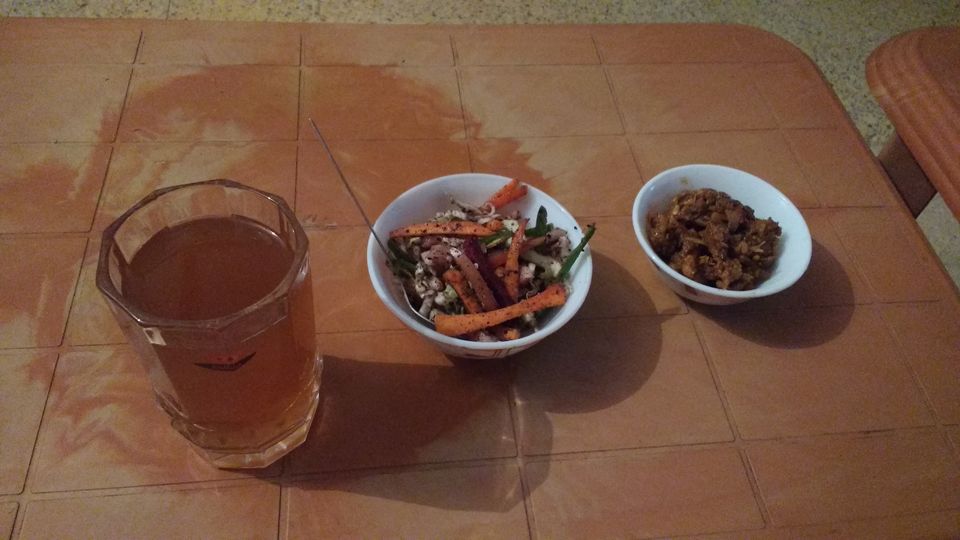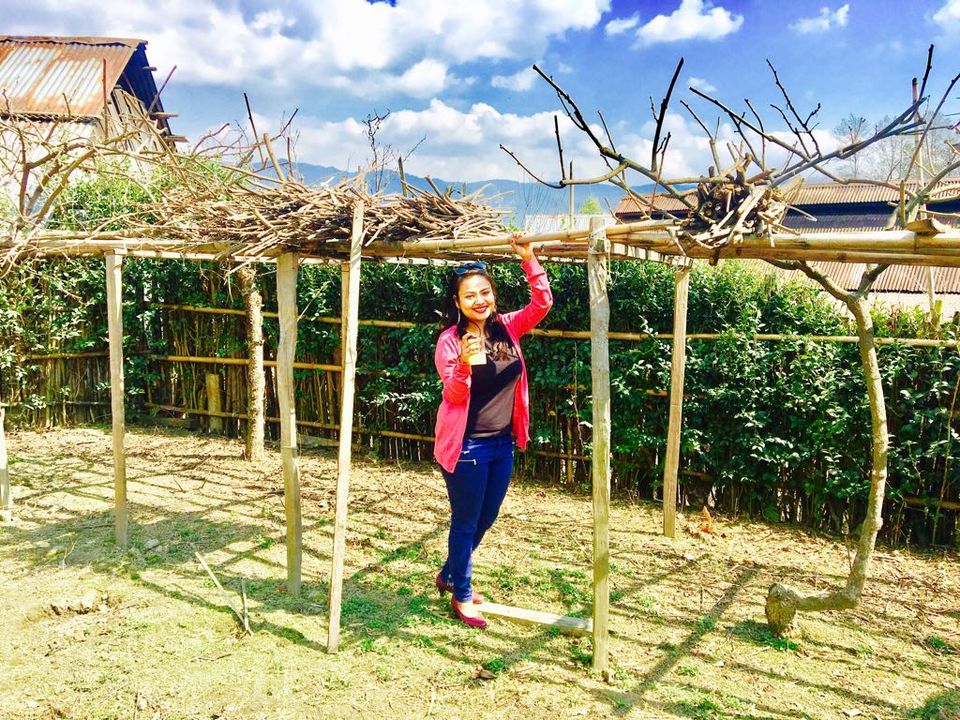 They use advanced techniques of agriculture like high altitude irrigation, aquaculture and permanent crop cultivation. Aquaculture involves the use of fish in farming techniques. Male and female fish are separated in a fish farm and are bred in April. The small fish are then distributed among the Apatani farmers who put the fish in the paddy fields. The fish eat algae, insects and fertilise the soil. The fish and the rice are then harvested in October for consumption and the surplus is sold. The produce is fully organic and chemical free.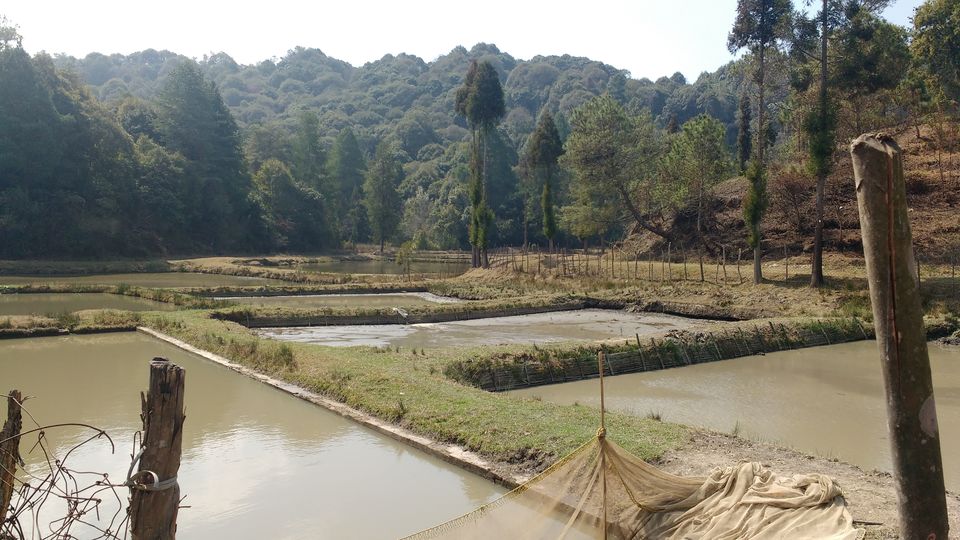 We spent our time in Ziro soaking in the beauty and the rich culture of the valley, trying local food and wine and learning about their heritage. The more we interacted with the locals, the more it got me thinking about the futility of our mundane lives in cities. As we bid our goodbyes to our hosts and resumed our journey back to civilization, I took out a moment to reflect on my experiences.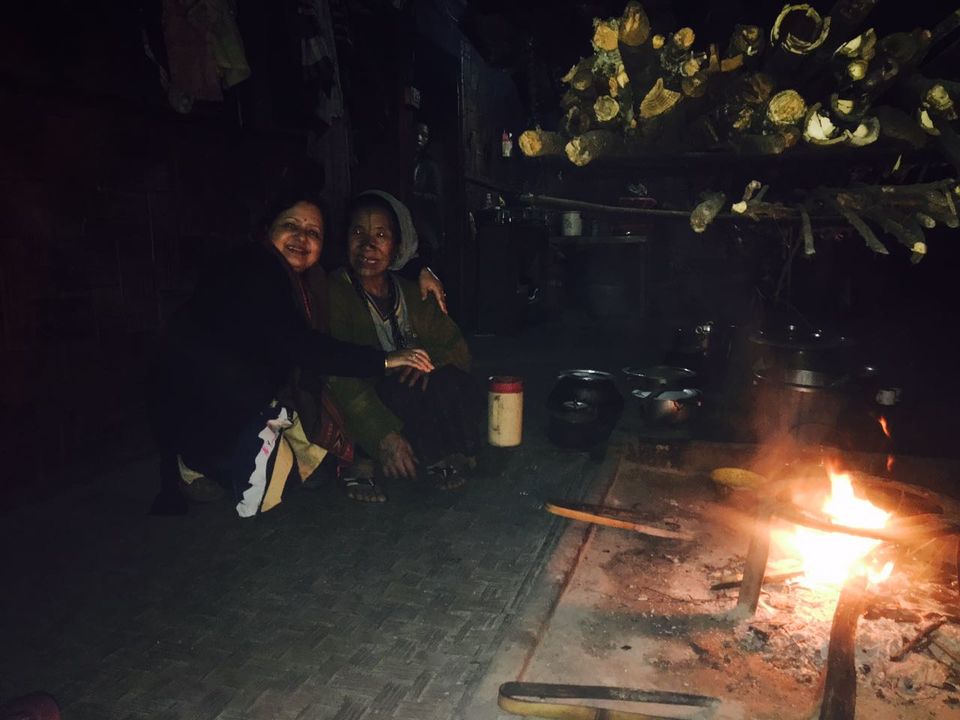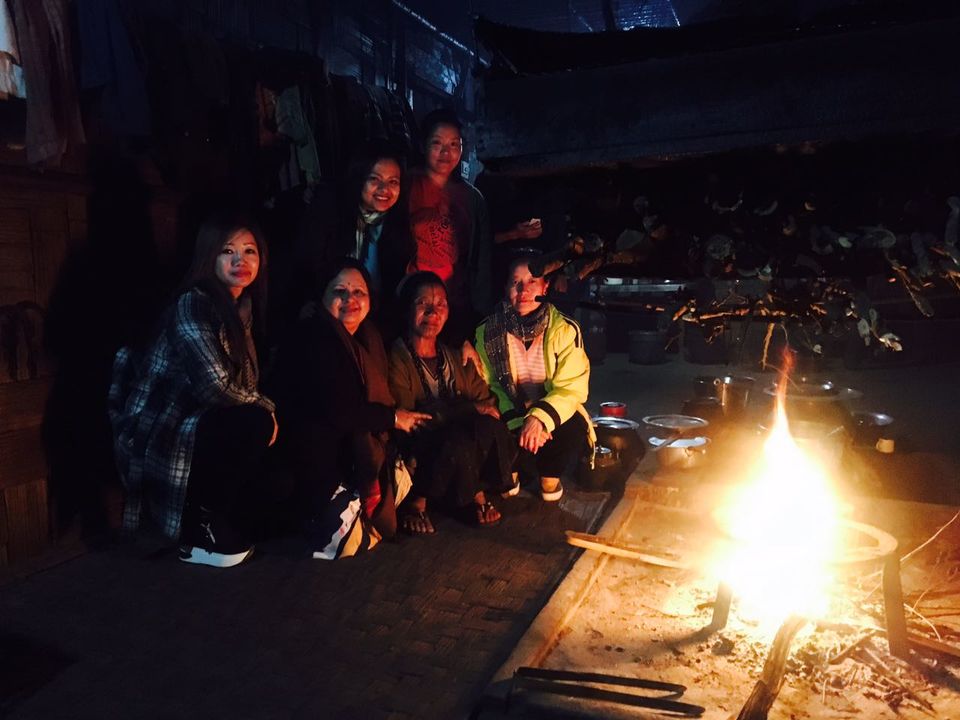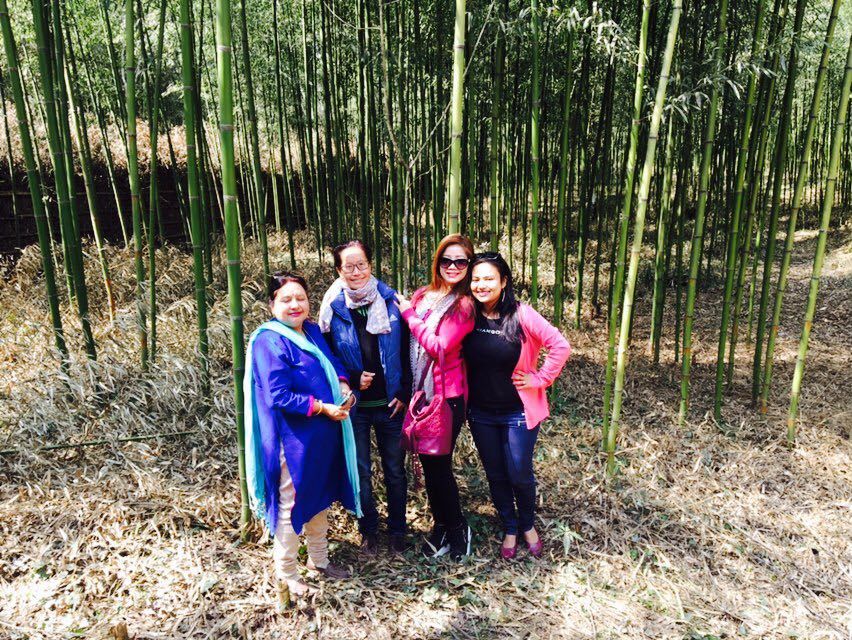 Away from the pervasive reach of technology and pressures of our urbane existence, I realised about the importance of community and preservation. I also saw my mother in a whole new light. With no distractions of household chores and social ties, my mother had learnt to let go. She made friends out of strangers, explored a new part of the world, participated in local customs with a free mind, learnt about a new way of life without reservation and put her knowledge to practise.
I finally saw Maa for who she is: a curious, friendly and adventurous girl woman who lay hidden for years in the garb of my mother.