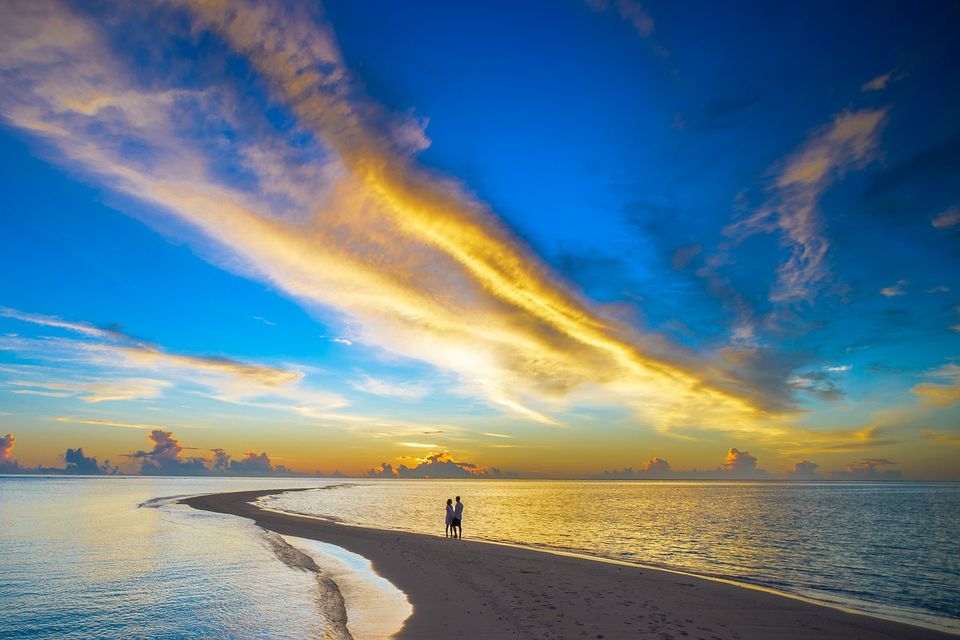 It was my second week in Quito and I went to the Colombian consulate to apply for a Colombian tourist visa. The counsellor asked me to submit a letter to her stating why I want to visit Colombia in Spanish. My eyes popped out. I barely knew any Spanish at that time. Her secretary came to my rescue. She said something in Spanish and asked me to follow her. We went to a nearby cyber cafe and she typed the letter for me. I was moved.
I nervously held my phone in left hand as Google duly translated, "¿Te gustaría ir conmigo a tomar un café, una cerveza o cenar?" (Would you like to go for a coffee, beer or dinner with me?)
She smiled, "Si".
That evening she took me to La Ronda in Old Quito. La Ronda is tiny cobblestone streets, chic stores, exuberant cafes and rooftop bars. The energy of the place and her, oh it was a heady cocktail. I was under the spell of her simple beauty as she took me to a rooftop bar. She asked me to try canelazo, local aguardiente (firewater - sugarcane moonshine) and sugar added to hot cinnamon water. The potency of the canelazo took away whatever little Spanish I knew then.
For the first half an hour or so we resorted to speaking via Google Translate. After that, I shared glimpses of India via YouTube and other photos while showed me her tiny town in southern Colombia via photos she had. Three hours and a few canelazos went by and neither of us wanted to part ways. But, someone else was waiting for me back at the hostel so we bid adieu and I promised her I would come back to Quito at the earliest.
The beauty of long-term solo travelling is that you are not confined by time. But, a friend of mine had flown in to travel with me for three weeks in Ecuador. What timing, eh? What lied in front of us was a volcanic crater, an unreal lake, the Amazon and the islands of Galapagos. But, what lied in my heart and mind was the mesmerizing girl from southern Colombia.
I shared with her our trekking misadventures of the Quilotoa Lake and its heavenly beauty and she sent me photos of her hike to the Pululahua Crater. Our three days of exploring the deeper reaches of the Amazon ended with multiple worrying WhatsApp messages sent by her. My joy of swimming with sharks, penguins, turtles, seahorses and eagle rays met with her sheer jubilation of Colombia beating Peru in the Football World Cup Qualifiers.
My friend flew from the Galapagos to New York City and I took the first flight to Quito. She invited me to her house for dinner. My heart had never beaten this fast. I had to take deep breathes after ringing her doorbell. But, her hug, oh her hug, I can't define. She didn't drink yet she had bought beers, red wine and rum. She said, "I didn't know what you like." I wanted to say, "You!" Too cheesy, eh. She didn't know how to cook so I cooked pasta for both of us.
Even after spending two hours with her, I was nervous to express myself. I told her, "Me voy. Es tarde." (I will go. It's late)
She held my hand, hugged me and whispered in my right ear, "Te quiero."
What followed was a three-week long relationship. She spoke no English and I spoke very little Spanish. Yet, the language barrier never stopped us from having meaningful conversations. She told me about Colombian rural life, took me to her favourite cafes, introduced me to the intricacies of Latin culture, taught Spanish and a whole lot more. I didn't want to leave her but my 90-day Ecuador validity was nearing and there was an entire continent waiting for me with open arms. She promised she would come to India for the Holi Festival. Three times the nation has seen the song and dance of colour yet I have not seen even a glimpse of her.
Travelling solo could get really lonely. I was tired of the same old boring conversations with fellow backpackers about the cheapest hostels and coldest beers. I used to avoid them altogether. Unfortunately, I couldn't converse with the locals given my Spanish. Amidst all this, I searched for the connection that brings unbridled joy. In her, I found more than that. During those three weeks, I felt that someone was waiting for me somewhere in this foreign land. Going back to Quito was like going home to meet your loved ones. I will quote my friend Vini, "I had found my home in a person."
Have you also fallen in love on the road? What is your story? Write your own story and share it with millions of other travellers. And subscribe to Tripoto YouTube Channel for stunning videos.