Bangalore has a lot to offer in terms of weekend getaways. From temples, monoliths, and beautiful sculptures, to hills, plantations and the beauty of nature, the variety around this place is amazing. And we decided to explore two of these places on a weekend.
Nandi hills was our first destination. Almost all the blogs that we'd read before going raved about its beautiful sunrise and the view of the clouds from the mountain. So we decided to target reaching there before sunrise, leaving our house at 4.30 in pitch darkness. However, owing to a few more pickup points, and an incredibly stupid driver, the sun rose before we were even halfway to our destination. By around 7, we had started our ascent, and were greeted by clouds enveloping the peaks. It was a beautiful misty morning, and the little drops of rain just added to the charm of the journey. Needless to say, the journey was as memorable as the destination itself. By around 7.30, we had bought the tickets (the cars can go till the top and the current price is Rs 80 for them), and reached the summit. The wind billowed around us, and we were chilled to the core, pleasantly surprised that a place just 80 odd Km from Bangalore could make us feel as if we were at some popular hill station.
We spent a long time admiring the view, of the mist covered surroundings. The tree trunks standing out of the fog, lent an eerie feel to the atmosphere. In places, we could see a few trees peeking out of the sea of white, and they made for a very picturesque view. After we walked for a while taking in the fresh air of the hills and felt the wind whistle through our hair, we went to a temple dedicated to Shiva and Parvati. It was a little stone edifice with a small sanctum. For a while, we strolled in the courtyard, which was very windy, and a welcome change from Bangalore's slightly warm weather. Then we went in for darshan. Next was Tippu's Drop, where Tipu Sultan used to kill his prisoners. Tippu's Drop might have a morbid history attached to it, but the view that it offered was simply spectacular.
The mist cleared by around 9 and after clicking pictures to our hearts' content, we had breakfast in "Ranjitha", where we practically ordered everything that was on their menu. Of course we were aided by the fact that their menu was extremely limited.
By around 10, we started our descent from Nandi hills, and took a little detour into Muddenahalli, which is M. Vishveshwaraiyah's birthplace. However, the Museum wasn't open when we went, and after a look at that old dilapidated building, none of us was in the mood to wait till 11 when the museum would open. So we paid our respects at his shrine and left for Lepakshi.
As we entered into that tiny village, the massive statue of the largest monolithic Nandi greeted us. After a brief stop at this huge structure, we finally entered inside the village for our first glimpse of the Lepakshi Temple. Inside, we found a priest who was taking a group of tourists on a round of the temple, explaining the various stories attached to its different parts. One of the first things he showed us was the floating pillar- a pillar that is attached at the top but does not touch the ground. Then he showed us a painting of Krishna in which, whichever side you move, his eyes seemed to follow you. He showed us various other paintings emphasizing the different styles of clothing, hairstyles and ornaments that the people wore.
We then went outside to admire the beautiful sculpture of Naga which finds its way into almost every article or blog post about Lepakshi. Apparently, when the sculptors came to this place for food, it wasn't ready. So while waiting for it, they thought they'd utilize the time and built this sculpture. Our guide said that if one stood on top of that sculpture, he could see the Nandi statue. This and many other such stories made Lepakshi the unique experience that it turned out to be. Among other sights that stand out in my mind are the unfinished marriage hall dedicated to Shiva and Parvati, the huge footprint whose big toe always contains water, and the pillars containing patterns for lepakshi sarees that are used till today.
By around 3.30, we had seen the temple and headed back to Bangalore. On the way we had food at a roadside restaurant. The food was so awful that I don't think any of us will ever forget it. But, we were all in high spirits, having seen two places which such contrasting colours. We reached home by around 7 in the evening, and it was a day well spent.
Nandi hills is a small hill retreat around 80 km from Bangalore. This place is lovely early in the morning, but gets hot during the day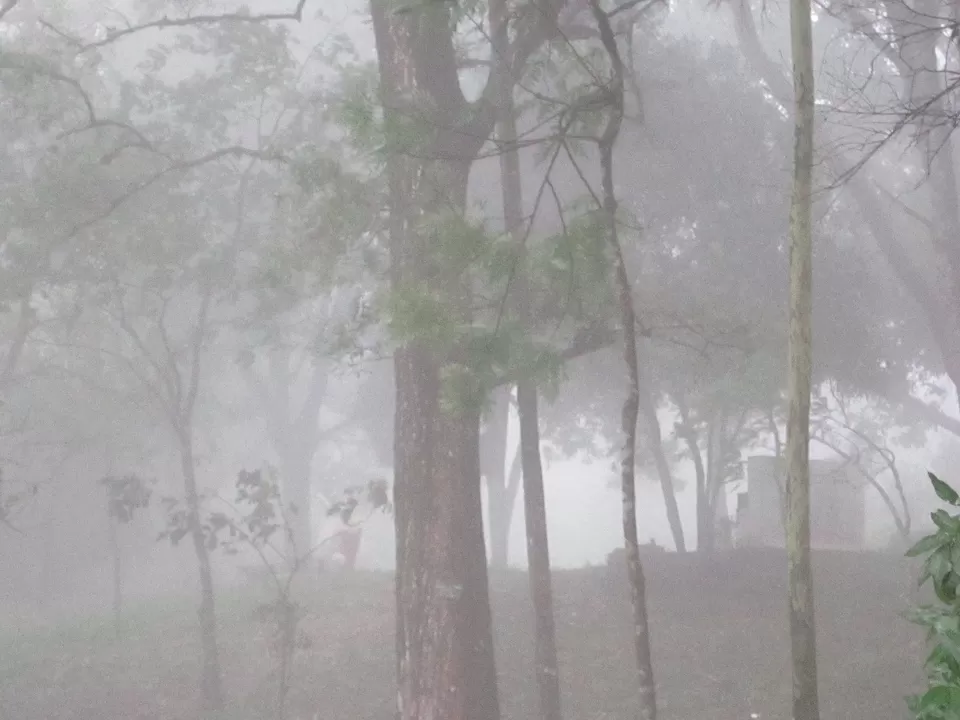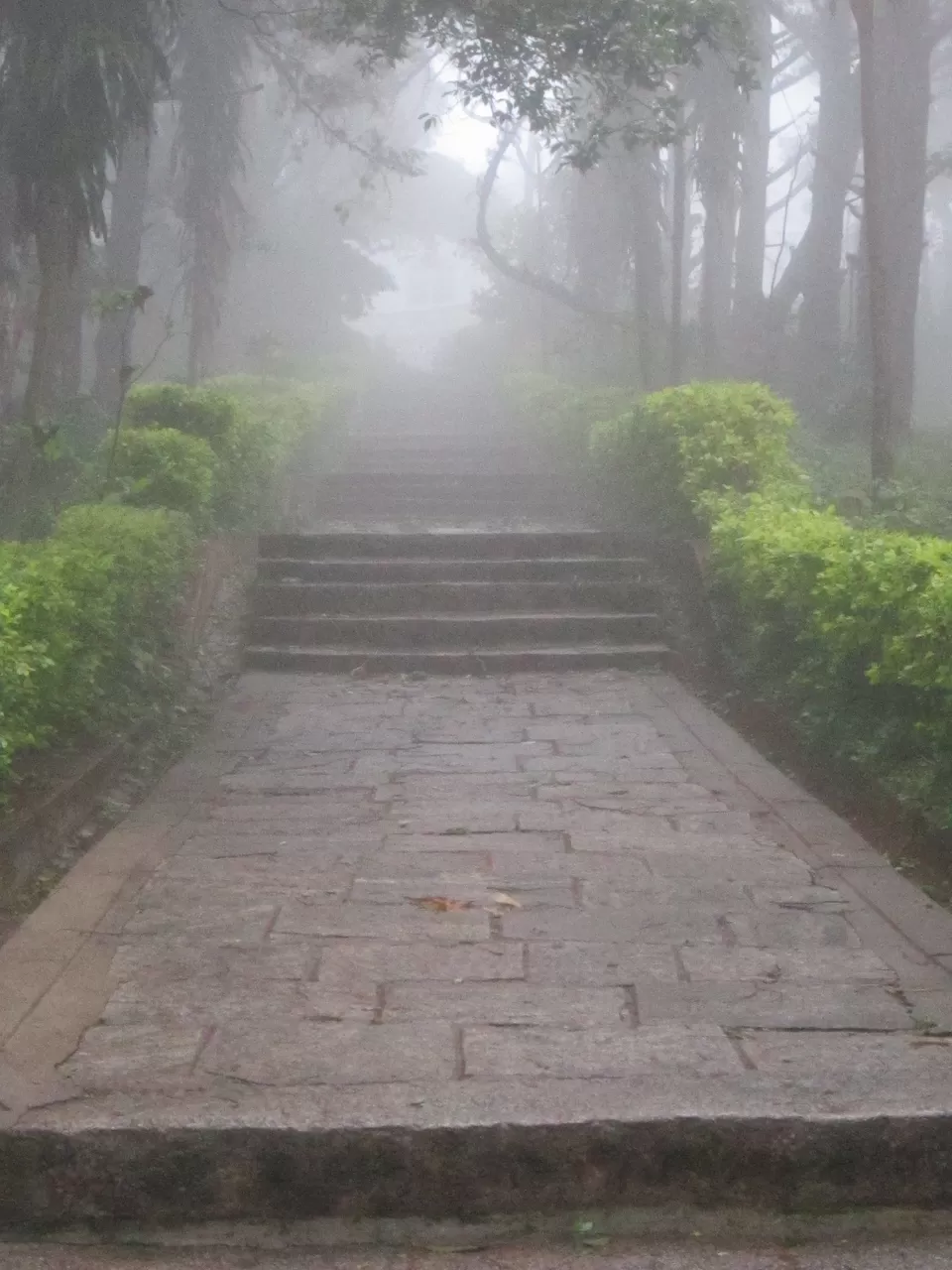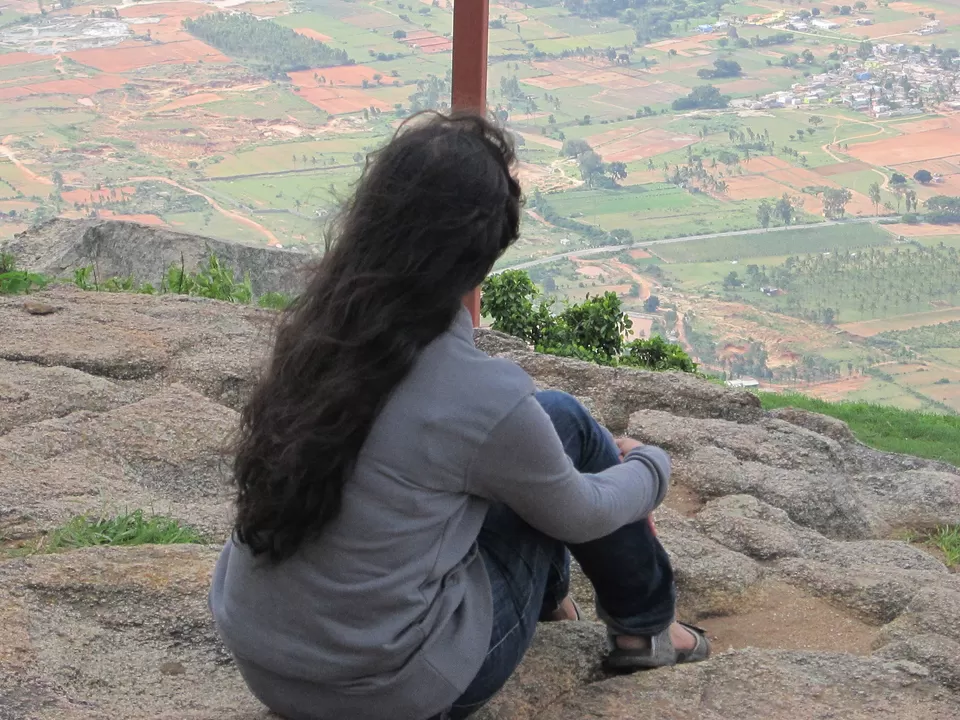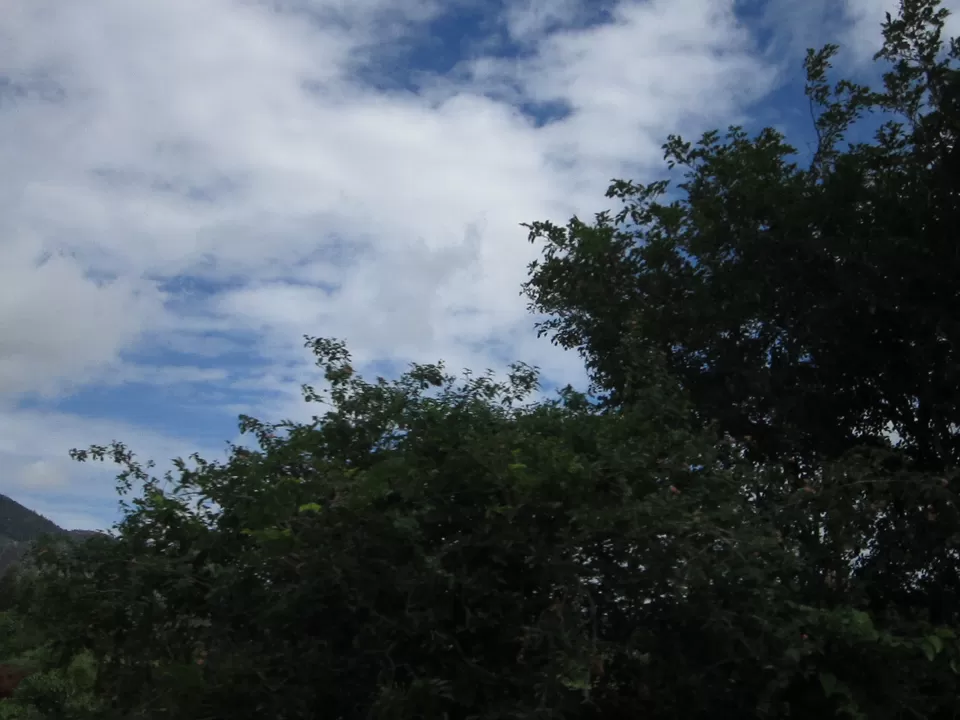 M. Visveswaraya's birthplace. The museum opens at 11 AM and we did not visit it, put paid respect to his shrine.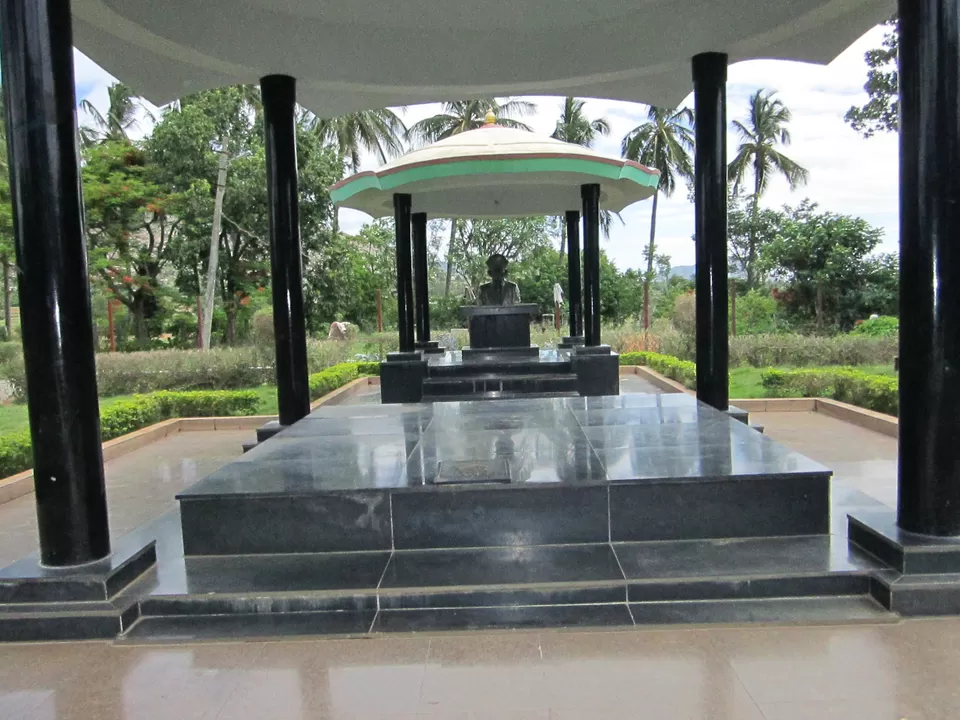 Lepakshi is about 120 km from Bangalore in the Ananthpur District of Andhra Pradesh. The temple has beautiful murals and amazing sculptures. The opportunity for pictures is amazing!