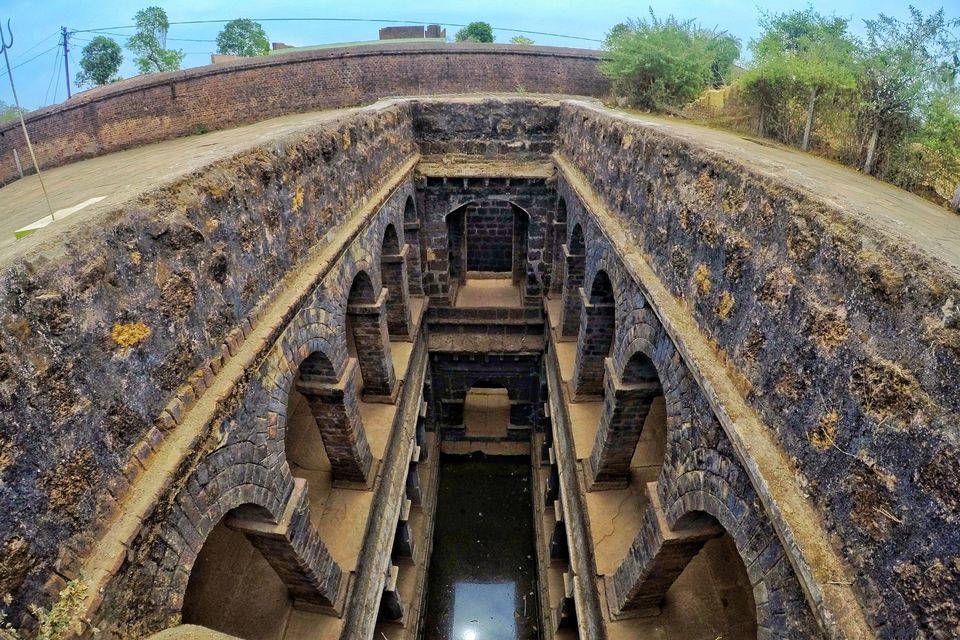 Balaghat Ki Prachin Kaal Dharohar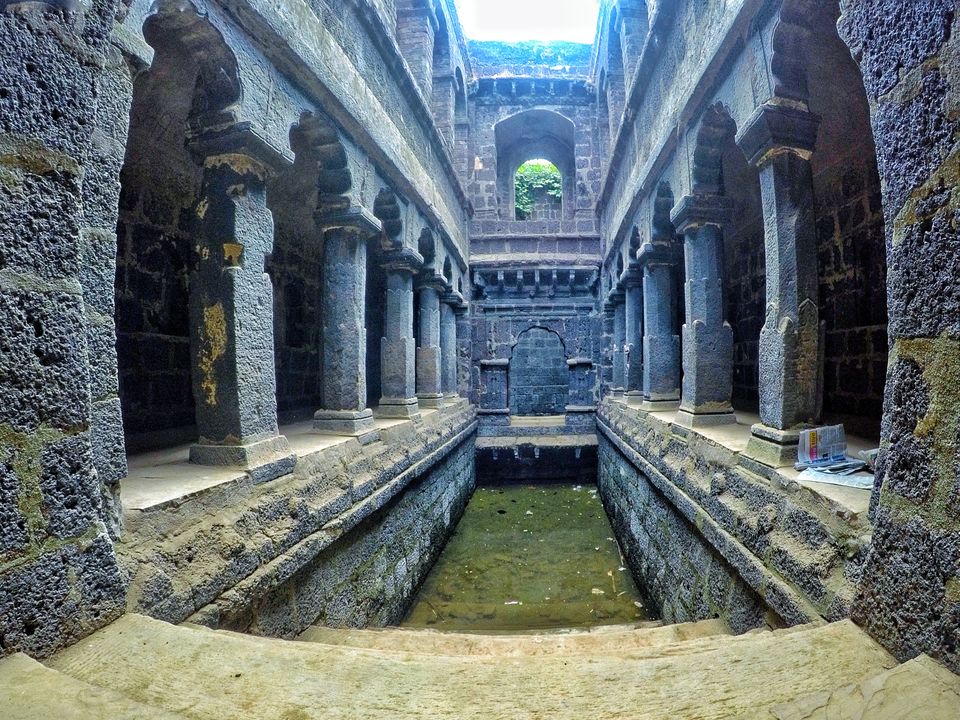 The architectural history of India has been interwoven by many rulers and invaders who blessed this country with their splendid monuments. Bawlis/Baolis/Baodis (Stepwells) are among those ancient engineering marvels that narrate the stories of luxury & war. Bawlis in the territories of Delhi, Rajasthan, Gujarat and Karnataka are quite famous. But here, I am taking you to one of the uncharted destinations in Madhya Pradesh where you can explore the ancient stepwell -'Hatta ki Bawli'.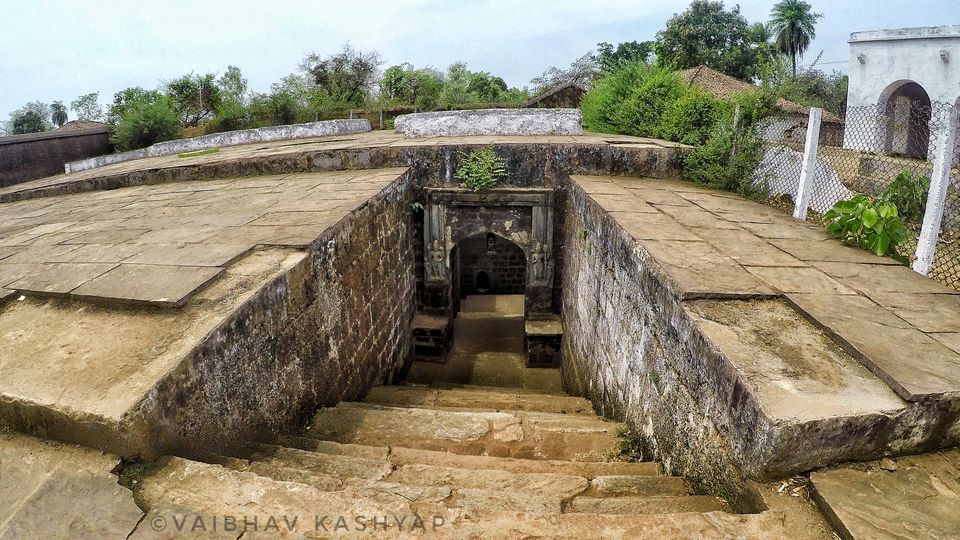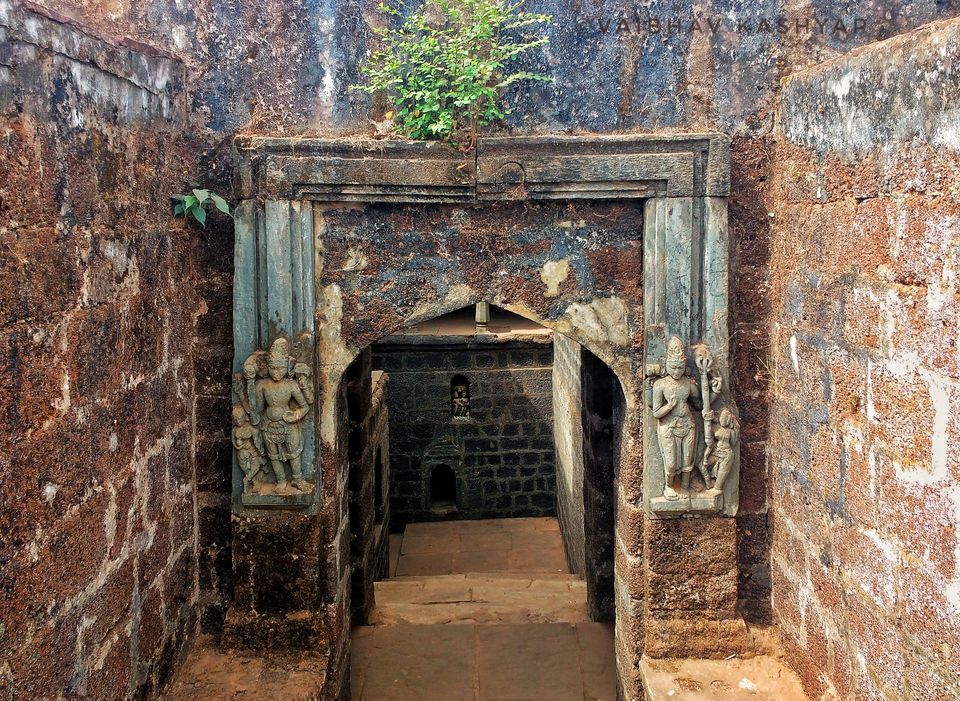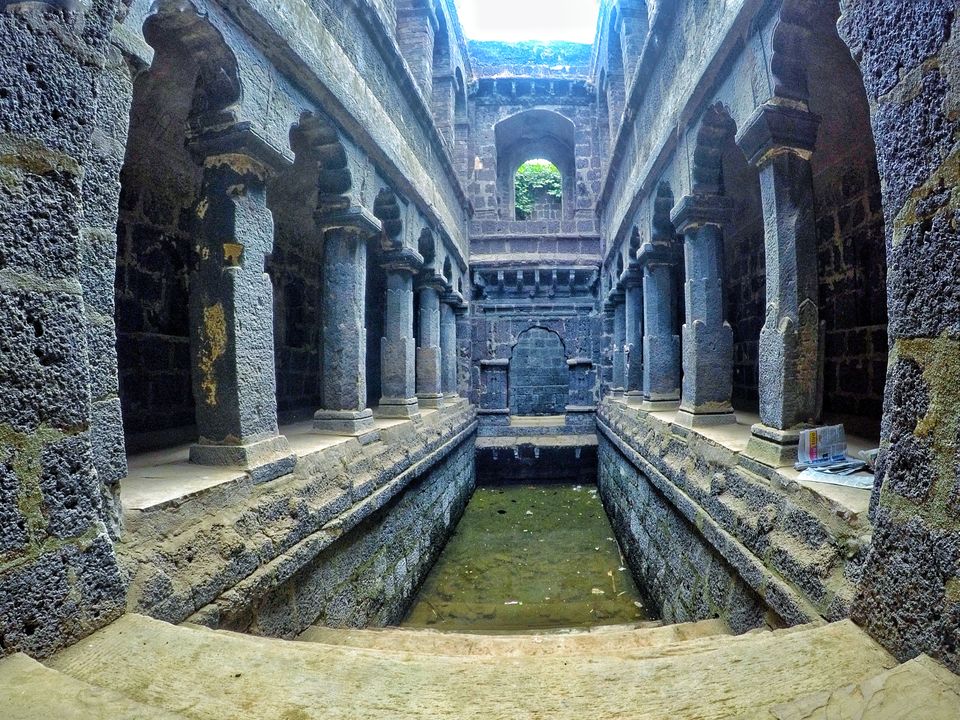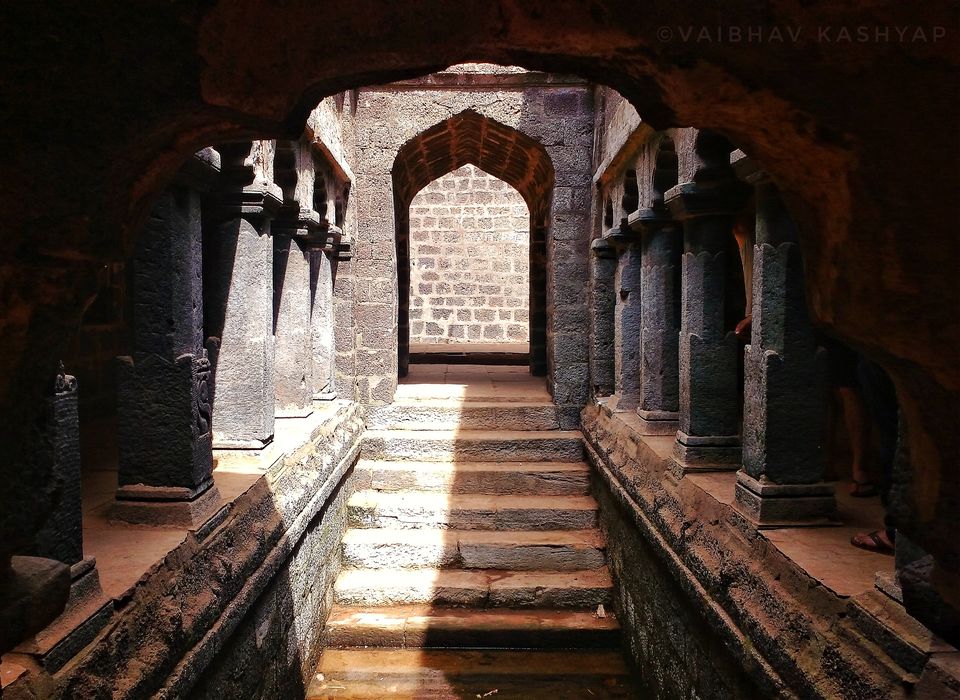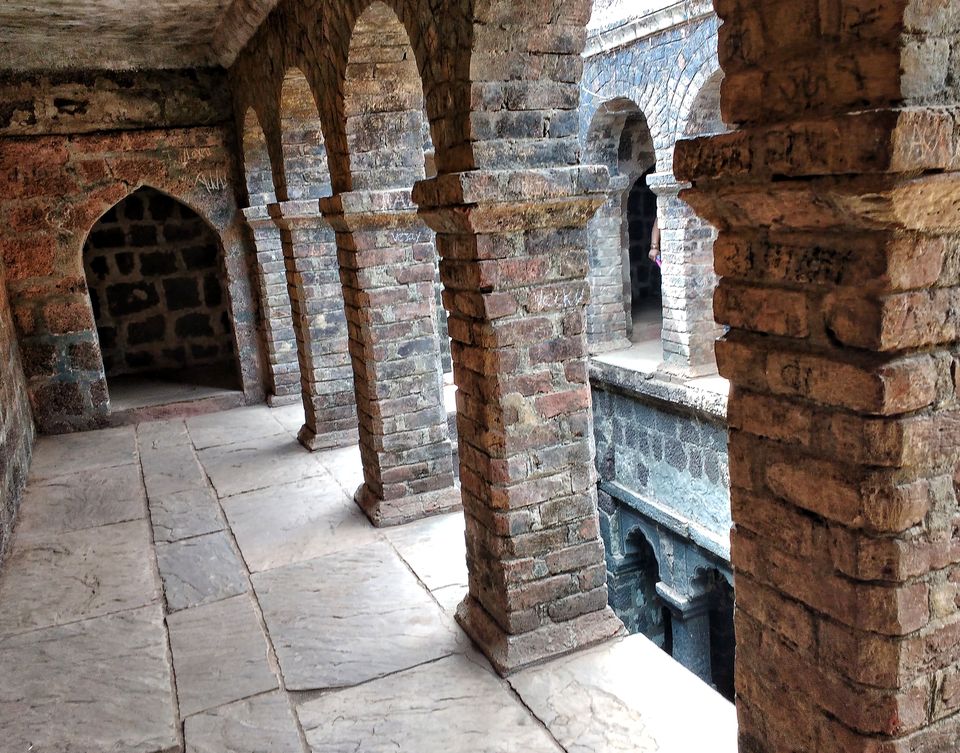 Check out Hatta Ki Bawli video on my YouTube channel.
History
This bawli has been built in the 17th-18th century A.D. by cutting and dressing of huge rocks and by constructing decorated pillars. On the entrance door, two carved sculptures (four armed Shiva and Ambika holding sriphal), belonging to 16th century A.D., can be spotted. It has pillars on the ground floor, beneath which the verandahs resting on decorated pillars as well as the rooms are there.
Through the ages, Hatta village has seen many rulers, so does this monument. After the Haiheya rulers, Hatta passed into the hands of Gonds and then into the hands of Marathas & Bhonsles. During the reign of Britishers, this gift of history came into the hands of the Nagpure family (Zamindaar family of Hatta). With the changing rulers, the architectural style has been retouched many times. The decorations of the pillars are representatives of all these styles. Lately, to safeguard this ancient storyteller, it has been protected by the Archaeology, Archives and Museums Department, Bhopal.
This bawli was built as a source of water as well as was used as resting and hiding place for the soldiers. During the reign of Bhonsles, the Samantas used to hide their armies here. It is believed by the locals that there is a secret tunnel from this bawli which connects far away bawli in another district.
Check out Hatta Ki Bawli video on my YouTube channel.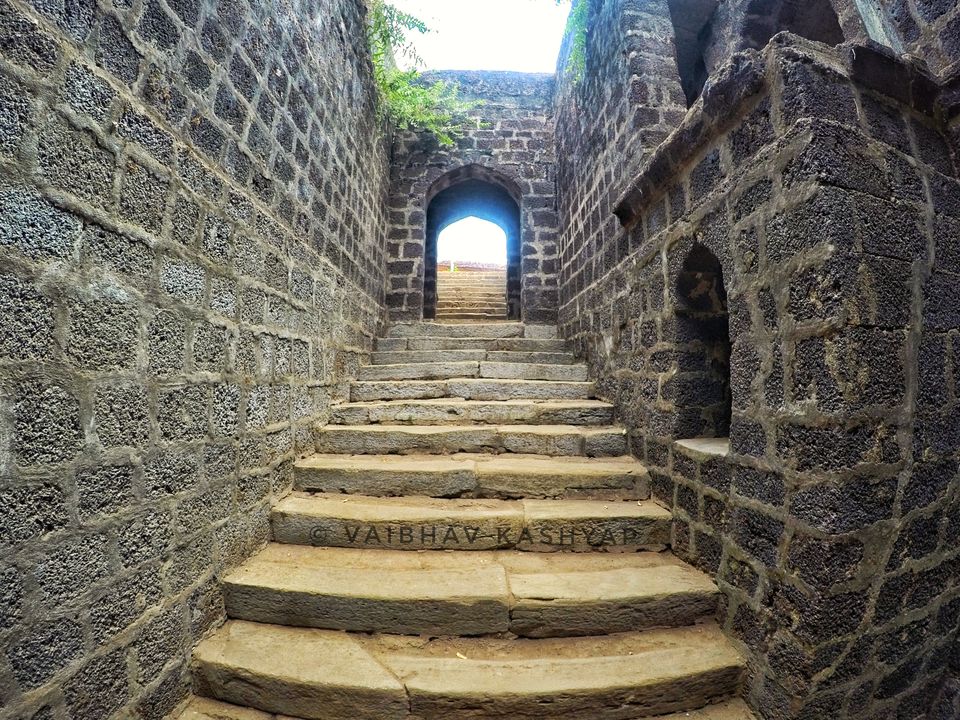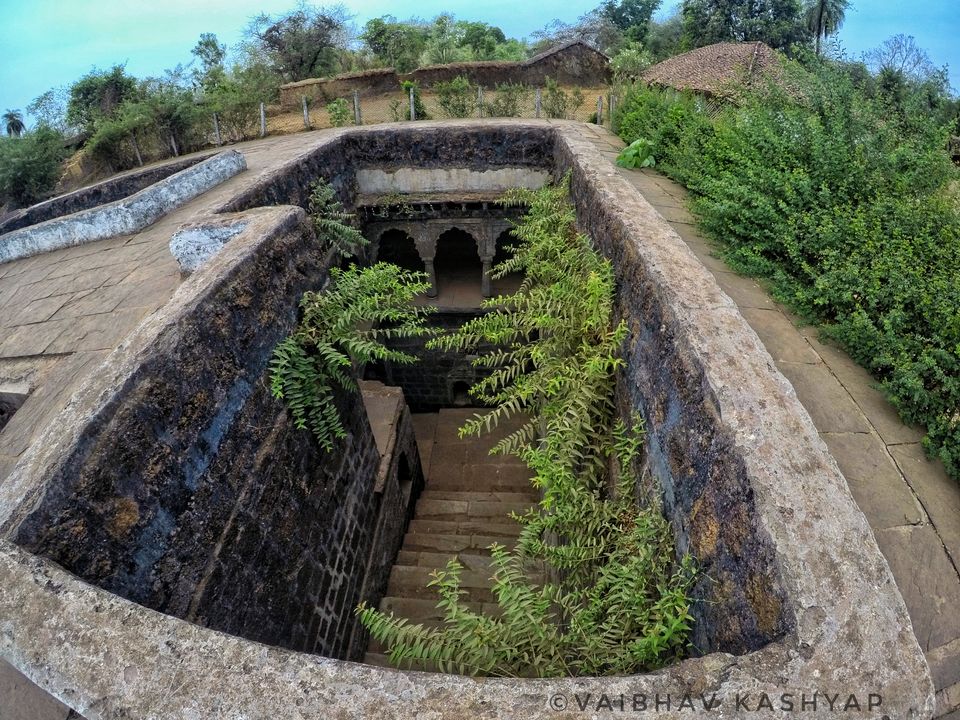 Nearest Commute options:
Airport: Dr. Babasaheb Ambedkar International Airport, Nagpur, Maharastra
Railway station: Hatta road railway station is just 9 kilometres away from the bawli, while Balaghat junction and Gondia junction are other nearby and easily commutable railway stations. Gondia junction got much better connectivity than the other two options, so I would recommend this station.
Bus stand: Saleteka bus stop on Gondia-Balaghat road (SH-11)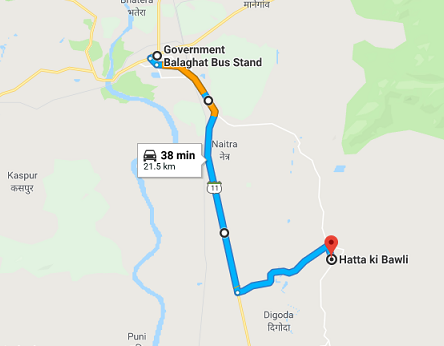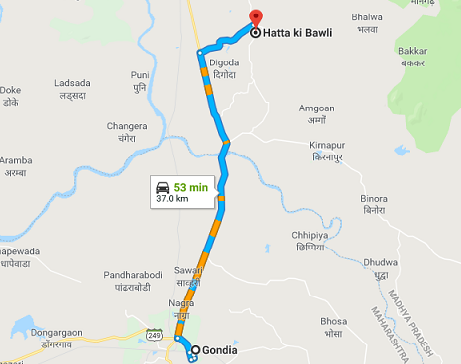 How to reach there?
Convenient way: As Hatta village lies in between Gondia and Balaghat city, reach either of the city's government bus stand and take Maharastra ST bus or Kaushal travel bus (which hits Gondia-Balaghat road/SH-11) to Saleteka bus stop/Hatta village entrance. Get down at Saleteka bus stop and take another bus to reach Hatta village (by covering 7 kilometres on Hatta-Road station road).
Another way: From Gondia or Balaghat junction railway station, take Demu local train (plying between Gondia-Balaghat) to Hatta road railway station and then take bus to Hatta village via Saleteka bus stop.
Check out Hatta Ki Bawli video on my YouTube channel.
Balaghat district got so many uncharted destinations that need to be explored, stay tuned to this blog page to have a read about them.
Thanks for reading! Have a nice day :)
#OffbeatDestinationOfMadhyaPradesh