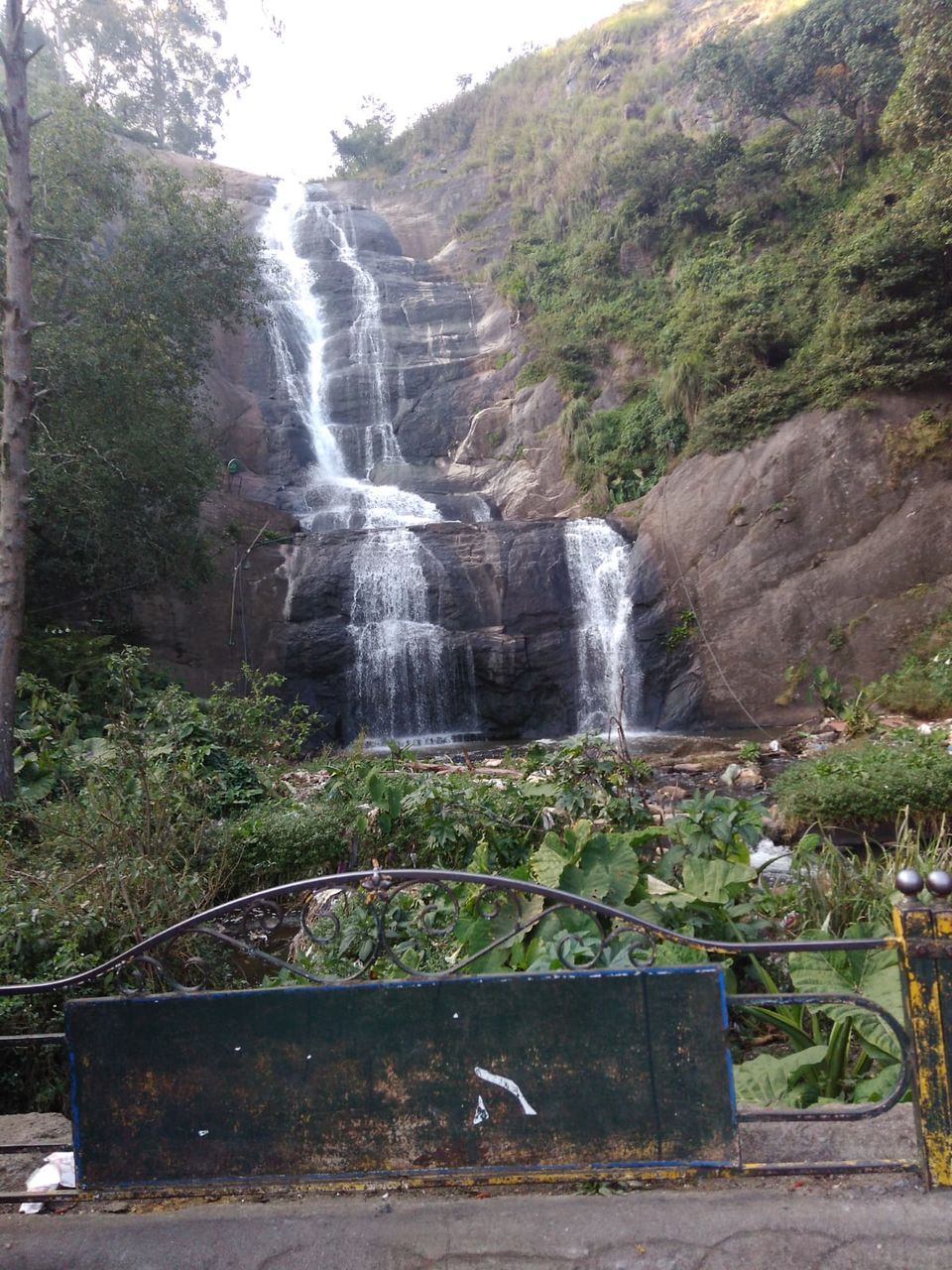 Are you bored of visiting the same hill stations and want to explore hill stations of other states too? Then Kodaikanal may be just the place for you.
Located in the Dindigul district of Tamil Nadu, Princess of hill stations scored full marks for being the coolest, I mean literally! With temperatures that remain cool throughout the year, Kodaikanal has emerged as a popular tourist spot and a refuge from high temperatures.
Trip Duration : 3-5 Days
Trip Cost : INR 7-8 k
Places to visit :
Kodaikanal lake : It is the most popular tourist attraction so is usually crowded. Activities to do includes boating, cycling, shopping.
Entrance area that encircles the lake is lined by retails shops. Don't forget to buy Chocolates and Eucalyptus oil which are a specialty of that place.
Boating is managed by Kodaikanal Boat Club. You can hire Rowboats or Pedalos.
My favorite activity was cycling. You can hire bicycles or horses for short periods. It took me half and hour to complete 5km path that encircles the lake. The view of the lake and tea plantations nearby was refreshing. Would absolutely recommend it.
Bryant Park : If the north has valley of flowers in Uttarakhand, the south has the Bryant Park. It is a beautiful botanical garden.
There is section specially dedicated to nearly 740 varieties of roses. The Park even host a flower show every summer. Although we visited during winters, I can completely imagine how amazing the park would look at that time.
Great place for clicking pictures. Entry fee is nominal. Do visit if you are anthophile (a person who loves flowers) like me.
Silver Cascade : It is a waterfall formed from the outflow of Kodaikanal Lake. It is located at a wide bend in the long and winding Laws Ghat Road. It is crowded most of the time. Place is surrounded by vendors, Hawkers and Monkeys. Great place for clicking post card photos.
Kurinji Andavar Murugan temple : One of the most beautiful Murugan temples I have ever visited. Very well managed. Closed during afternoons. Best thing about visiting south temples is you can feel the divine presence whilst you are there.
Pillar Rocks: 3 giant rock pillars which are 400ft high. Managed by the Tamil Nadu Forest Department. View point is not commercialized but you can view the rocks from the Pillar rock garden adjacent to it. While visiting the garden beware of monkeys.
Special mentions :
Coaker's Walk
Berijam Lake
Dolphin's Nose
Shembaganur Museum of Natural History
Kodaikanal Solar Observatory
Best time to visit :
Summer season (April- June)
You can also visit during Winter (December- March). Wouldn't recommend visiting during rainy season.
Stay :
Numerous hotels and home stays are available near Kodaikanal lake. We choose a hotel that offered mountain view.
How to reach :
Air : Flights are available from all major cities to these nearby airports.
Nearby airports :
1. Madurai International Airport (115 kilometres)
2. Coimbatore International Airport (170 kilometres)
3. Tiruchirapalli International Airport (197 kilometres)
Train : The nearest railway stations are
Palani Station (64 kilometres) north,
Kodaikanal Road Station (80 kilometres) south east,
Oddanchatram Railway Station (90 kilometres) north east,
Dindigul Junction (100 kilometres) east, and
Madurai Junction (114 kilometres) nearly east.
Bus : Frequent bus services are available from Madurai Aarappalayam bus stand and Batlagundu .Buses are also available from Palani, Oddanchatram, Kodairoad, and Dindigul.
The 2–3-hour drive to Kodaikanal via the steep and winding Ghat roads from Palani, Oddanchatram or Batlagundu is a memorable experience. Travellers may stop at turnouts on the road and enjoy the scenic beauty of the Palani hills.
Overall, Kodaikanal is a wonderful place for couples and family alike and definitely stands worthy of being called the Princess of Hill Stations.