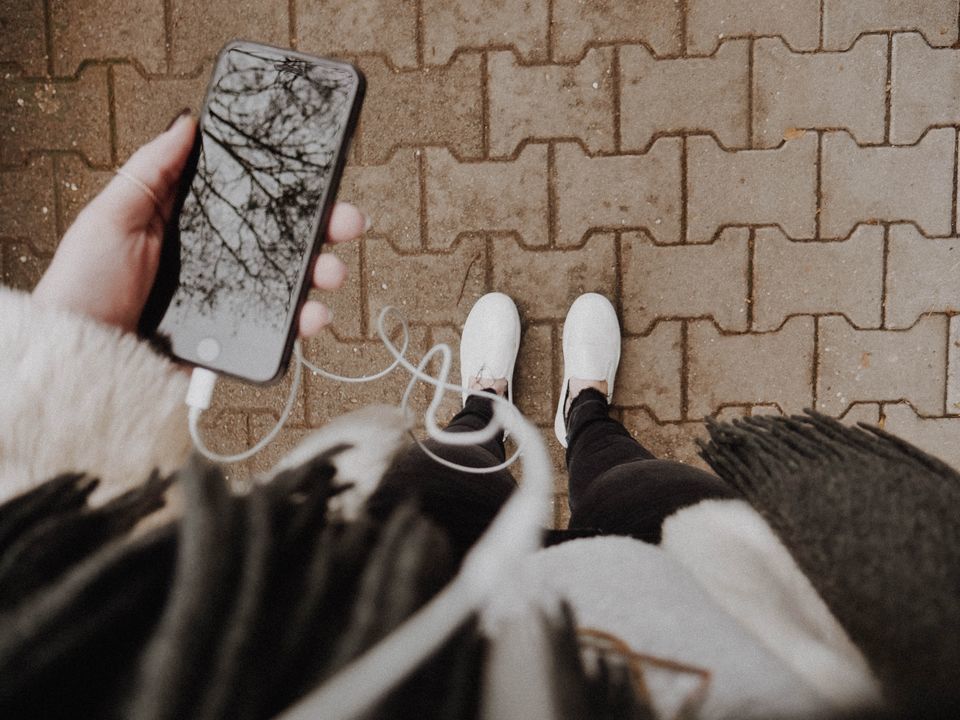 "Namaskar behno aur bhaiyon, me apka dost Ameen Sayani pesh karta hoo...geetmala!"
Do these words ring a bell? They do, right? It's the famous Binaca Geetmala from the 90's. It was in these times when people used to wait for these programmes just to hear those voices. Voices which used to make them feel a part of the bigger picture: a global narrative.
Cut short to present times, I believe there would be an upcoming blend of this old tradition of radio and the booming digitalisation. And to be honest, it's already happening.
Podcasts are the new emerging way of producing content in the audio space. They are a unique blend of a great storytelling and personal narratives put together; perhaps, somewhere between reading a book and watching a video, offering a space to listeners' imagination.
Now, imagine listening to a travel podcast. Perhaps, where the traveller himself is narrating down his personal anecdotes, much like the older times when our grandparents used to tell us their stories and experiences taking us along to a far-off wonderland. And our's could be the land of wanderlust.
While India is still far behind in the trend of producing such shows, we do have some amazing people working in the space and making it worth the pack! The culture is spreading gradually, and to contribute to the same, today we want you to sit down, ears plugged-in, as we drive you through this journey of top five travel podcasts that you will fall in love with, almost immediately.
Stay put, here we go!
1: Zero to Travel Podcast
Hosted by James Moore, this podcast serves you a variety of travel hacks, budget ideas, stories by full-time travellers, offbeat travel destinations, work-while-travel methods and much more, all on a single platter. Moore wants to give you the tools to not only travel more but to live on the road. Through his 15+ years of on-the-road life, his podcasts would be useful to you whether you're a travel newbie trying out hands on travelling or an occasional traveler seeking unique ways to continue wandering; all in one and one in all.
Go listen to his podcast, right now.
2: The reDiscovery Podcast
In 2016, a couple quit their jobs to travel and explore India through its people, culture, history, and communities. The duo, Hoshner, a former sales executive cum photographer, Ambika, a political scientist, host this travel podcast focussing through an India "you don't know existed". Speaking about their Journeys on road, from the untouched and varied beauty of the countryside to the bylanes of unknown village and towns, this one is sure a treat to the travellers who are looking out for more than just travel, a travel-narrative with different perspectives.
Hear them out, at IVM Podcasts.
3: The Budget-Minded Traveller
Ever felt the need for more practical and tangible advice when it comes to travel? If yes, then this is the place for you. Hosted by Jackie Nourse, the podcast caters to all your queries of an independent travel life, especially international. With over 95 free episodes available right now, choose from a variety of interviews with travel experts, experiential tales, and travel hacks, all in one place.
Go, see for yourself, here.
4: The Musafir Stories
"Travel makes you speechless and then it turns you into a storyteller."
Hosted by the duo Saif and Faiza, the podcast is about exploring India and its destinations through stories and tales from travellers all across the country. Generally, a interview-based show, the podcast shares the engaging narratives of travellers in their own voice inspiring the listeners to take up travelling.
Listen to some of their great adventures and stories, here.
5: Amateur Traveler Podcast
Oh, this one is everything and anything related to travel served on a single platter. Be it, travel hacks, resources, discounts, stories, expert advice, vacation packages, Maps, travel deals, interviews, and whatnot. Hosted by the ever-charming Chris Christensen, the podcast has been around since 2005 producing over 600 shows and counting. Just go and scroll down to find your dream destination, I bet it would be there. This one is all you need to fuel your quest for travel and related. Literally.

Ready to pack your bags for your next adventure? Don't miss out on these amazing and breathtaking Youtube captures by the Tripoto community to feed your travel buds a bit. Also, check out these exciting itineraries to help you plan your next weekend plan.