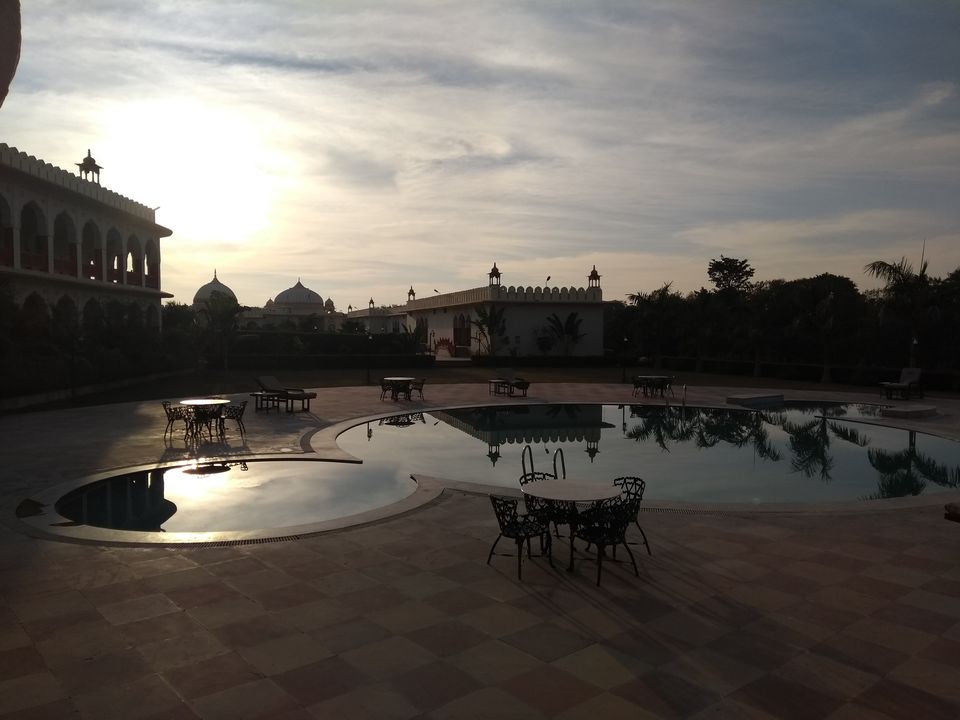 In the outskirts of Jhansi, this small town Orchha situated on the banks of Betwa river is known for its picturesque setting with praise-worthy Rajput architecture in Temples, cenotaphs and palaces. My journey of changing industries made me fortunate enough to visit this place.
Situated minutes away from Ram Raja temple and the main market area, Raj Mahal in Orchha is indeed an oasis of elegance and luxury.
Hidden away from the throngs of hustle bustle of city, set up in a colonial style, I was so glad this place was so spacious and beautiful.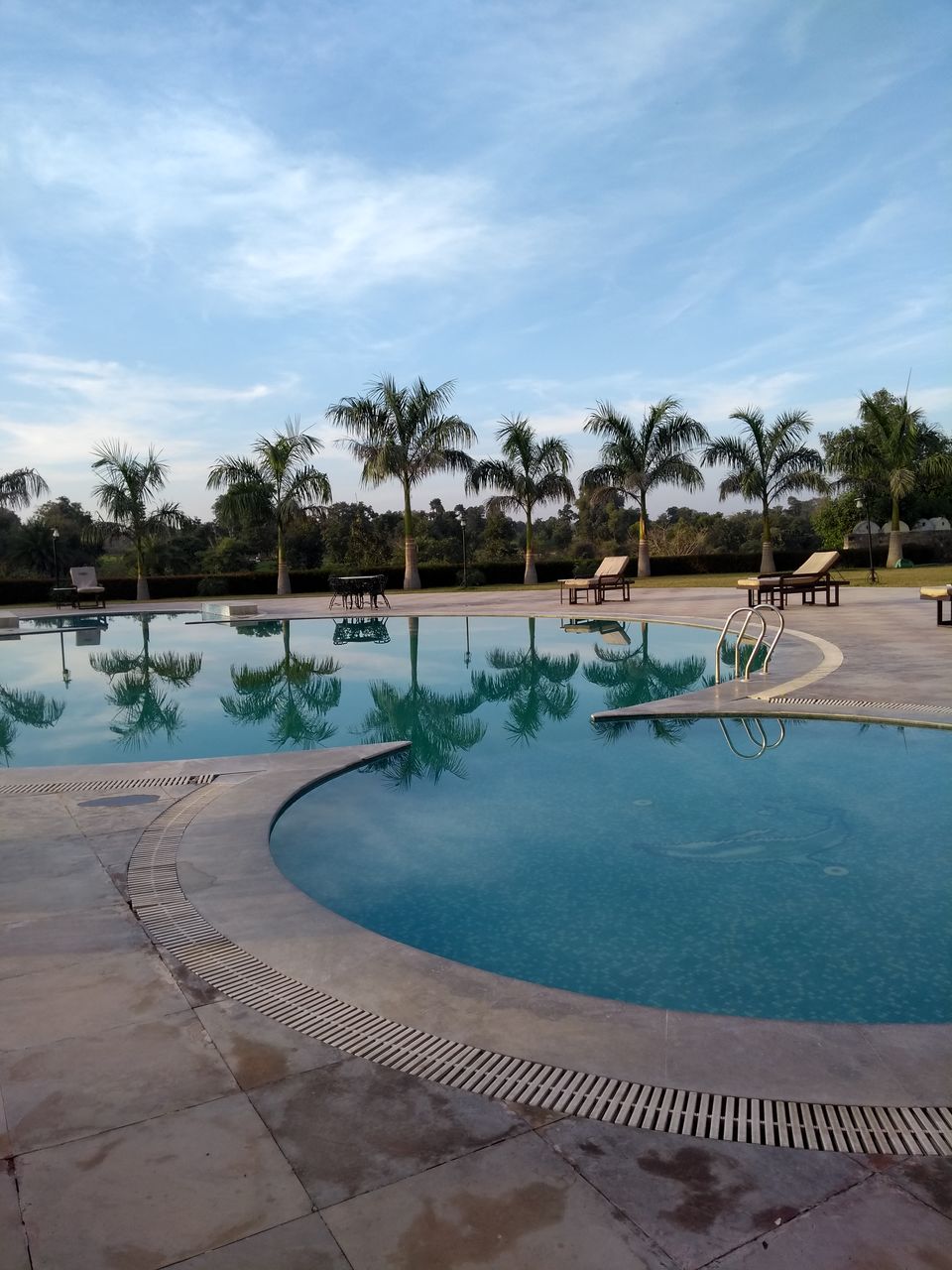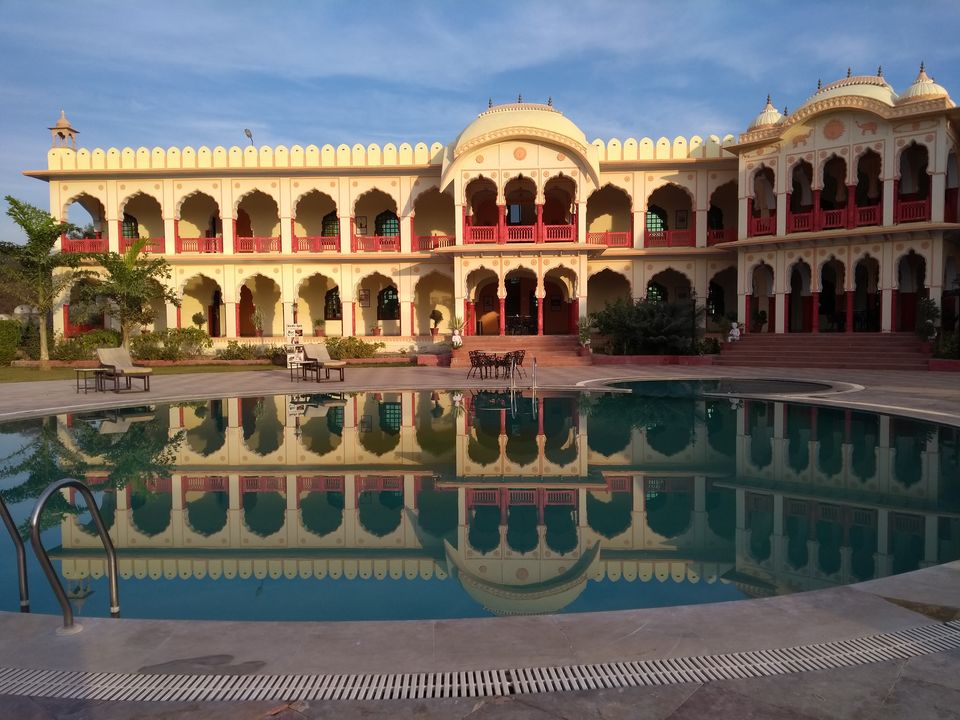 The rooms are equally spacious with a royal bed and a study table on the side overlooking the swimming pool. Reading a book on a sunny day just by the pool, sounds like a happy Sunday, isn't it.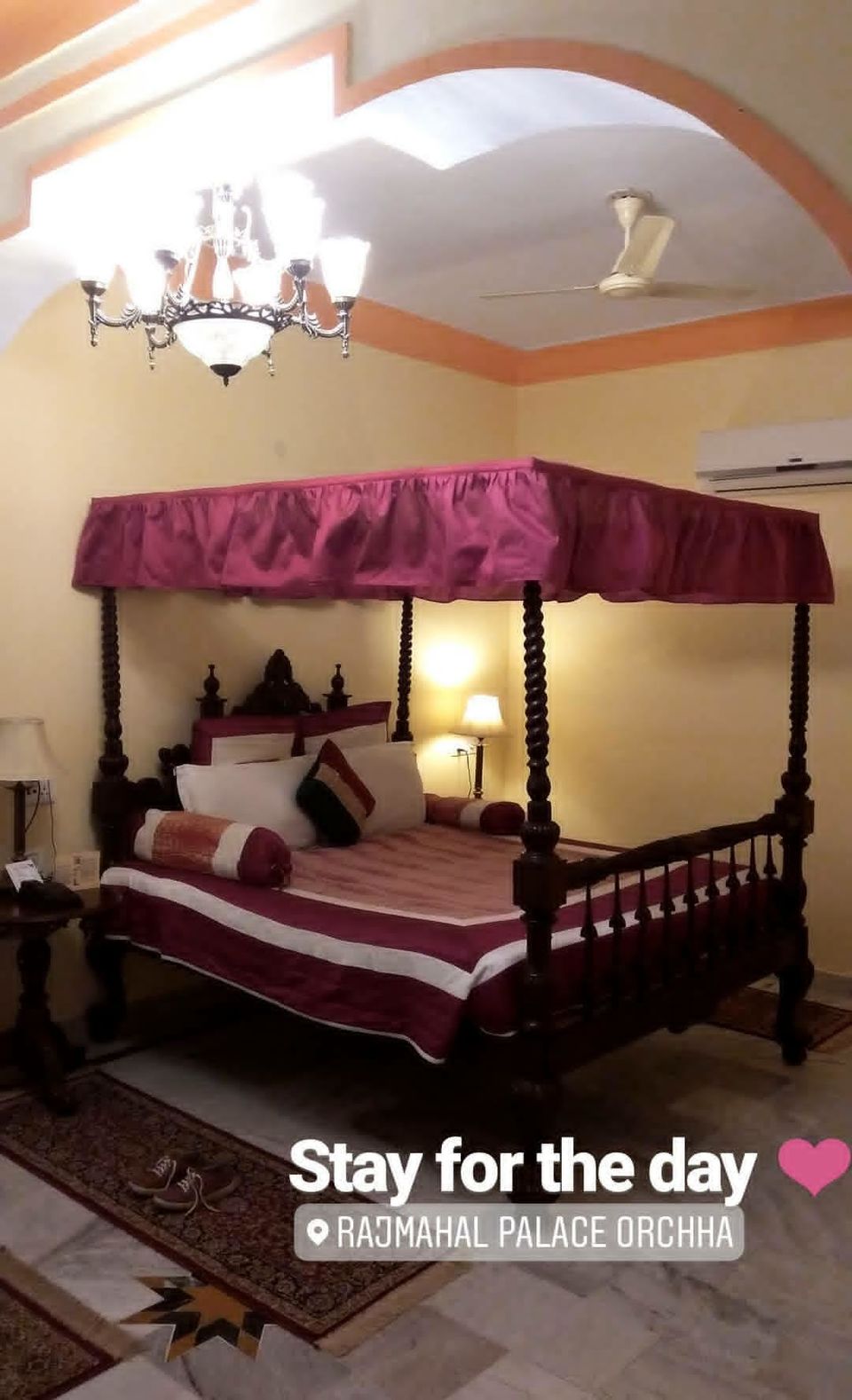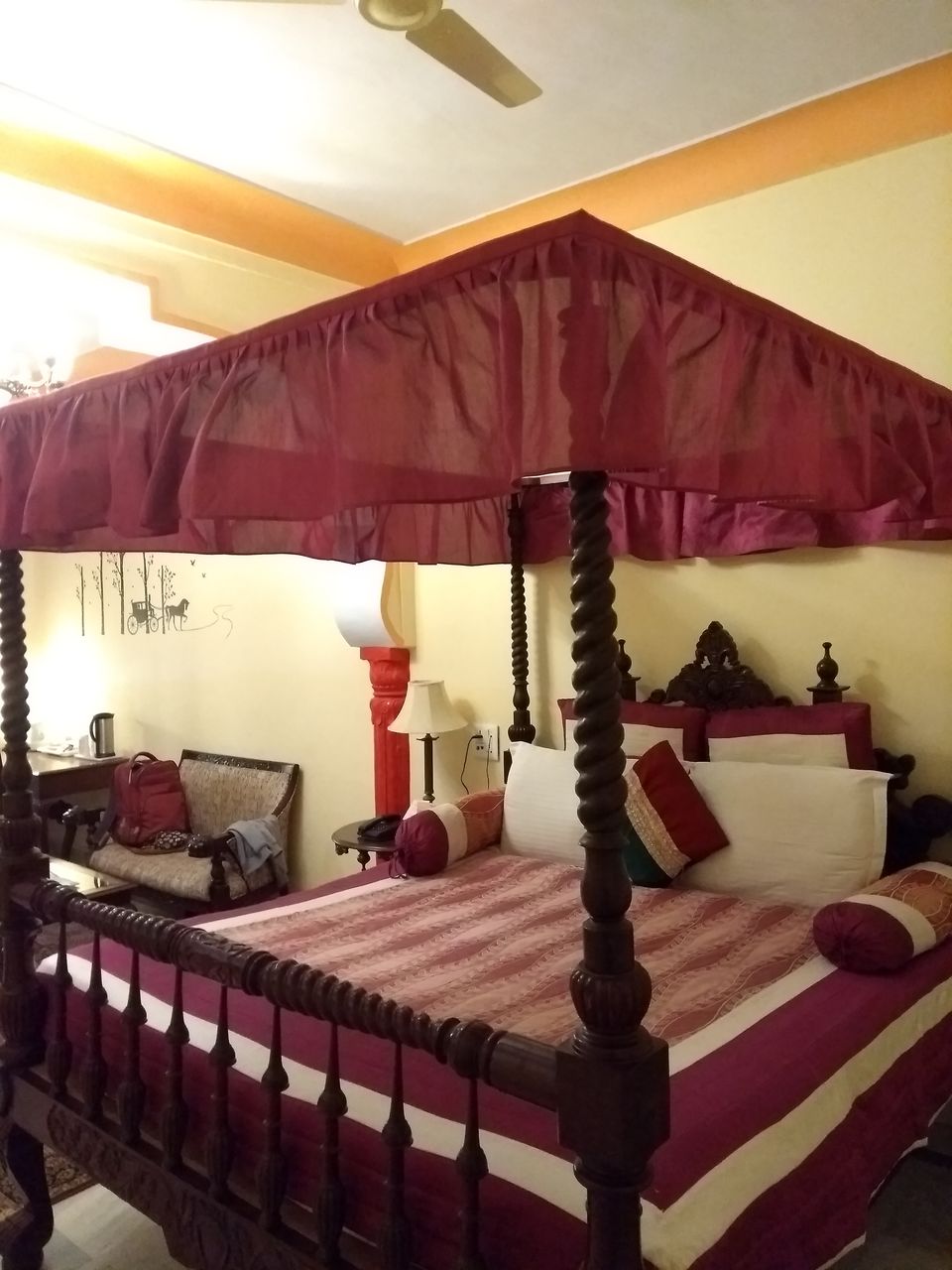 The vast garden area with the sun-lit corridors adds on to the charm to this beautiful stay.
Soothing and relaxing for a weekend, this unexplored town and this stay is decent enough to rejuvenate yourself.