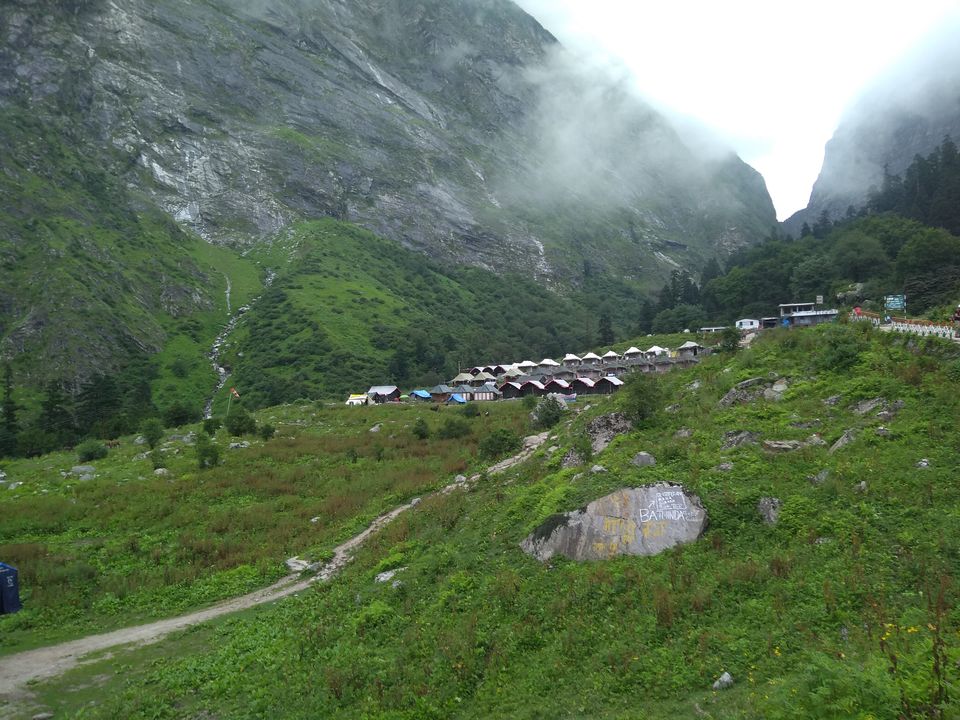 So I was sitting home, on a writing spree on Tripoto as they had a competition out, where the winner would get a free trek in the Himalayas and as luck would have it, after a month of blogging about most of the places I had been to, I won!
Udupi to Banglore to Delhi to Haridwar
Bags packed, and a little nervous about how a trek with 22 other people would be, I set off for Delhi. From there I caught a bus to Haridwar where I was to meet the rest of the gang. The people I met were a surprising bunch of very interesting people. I was expecting a bunch of physically fit youngsters and what I was greeted to was an array of people of all ages, most of the older ones who had already done a couple of high altitude treks and the younger ones, few as lazy as me, panting to keep up!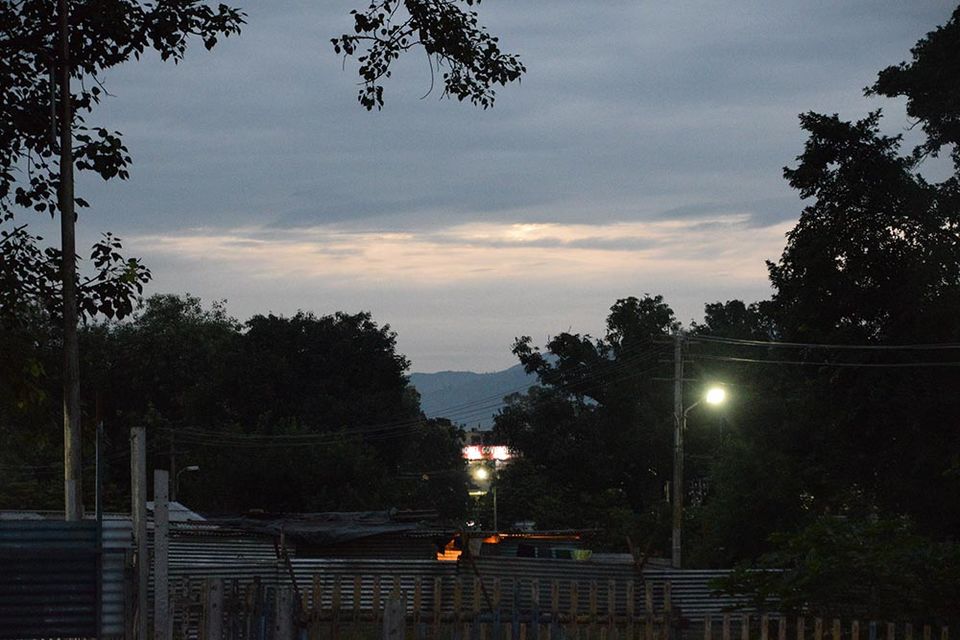 Haridwar to Govindghat
So the first day started with them picking us up from the Haridwar railway station at around 7 in the morning and off we were, in a tempo and 2 taxis. It was an amazing 10 hours drive with time flying as we were trying to get to know each other while stopping for meals and chai breaks, trying to catch a glimpse of the other trekkers in the other vehicles and most importantly some beautiful scenery in the Himalayan landscape.
We made it by 6ish in the evening to Govind Ghat where we met the rest of the crew, our trek leader, an interesting fellow and the other 2 happy guides who seemed to have an endless supply of stories to tell us.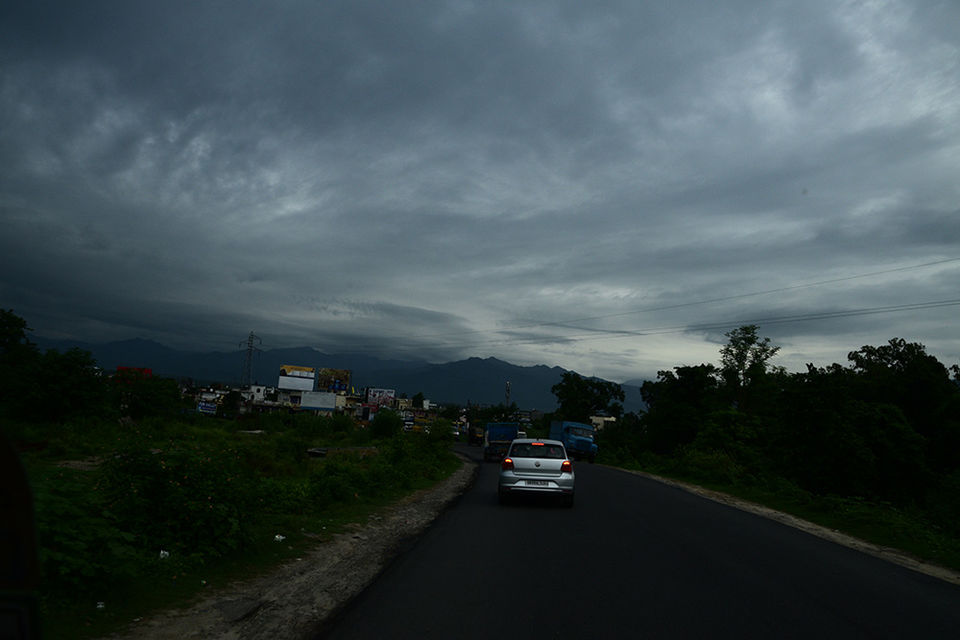 The first meeting/briefing that happened that day did scare the shit out of a few of us with the trek leader being so stern about the trek and how if you don't do this and that you will be sent down and blah blah. Now I say blah blah but then, there it was more of will I be able to do it, will I be able to carry my bag, will I fall down and they just leave me to rot there!
But as luck would have it again, I somehow managed to find myself a sister in the group, another fellow trekker who somehow people thought was my sister. She happened to have the same pace as I did, and for the next 5 days, we were twin sisters who would end up trekking, eating, laughing and search for wild berries together!
GovindGhat to Poolna to Ghangria
The next morning, with most of them offloading their bags on mules, and lunch packed in our own lunch boxes we were off in our taxis to the base 4 km away. We reached the base by 8ish and we were off. Oh, what a start it was, because in less then 20 minutes I was thinking 'okay Neha, you do not take anything that comes your way because it is free and just go for it without getting fit!' It was a slow ascent. Slow and steep as we went along.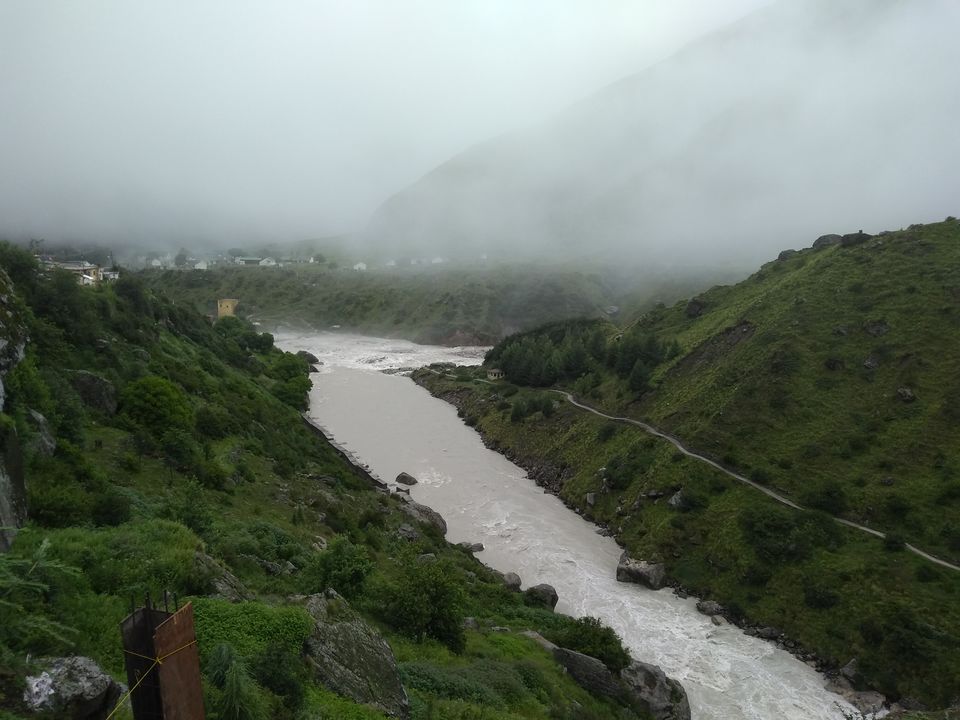 Somehow we managed to reach the first pit stop, 3 km away exhausted only to hear that I had to cover 7 more! Somewhere I was thinking maybe take a U-turn, somewhere I was thinking maybe get on a Mule, but mostly I was just trying to get up that 7 km trail left and do it. I don't remember how, but me and my "sister" somehow slowly did manage to reach almost to the peak, 2km before the end where we had our lunch break. Once I sat down there, for lunch I thought okay, I am not going to move for the next 1 hour. Feet/thighs everything hurt. And to think this was just the start.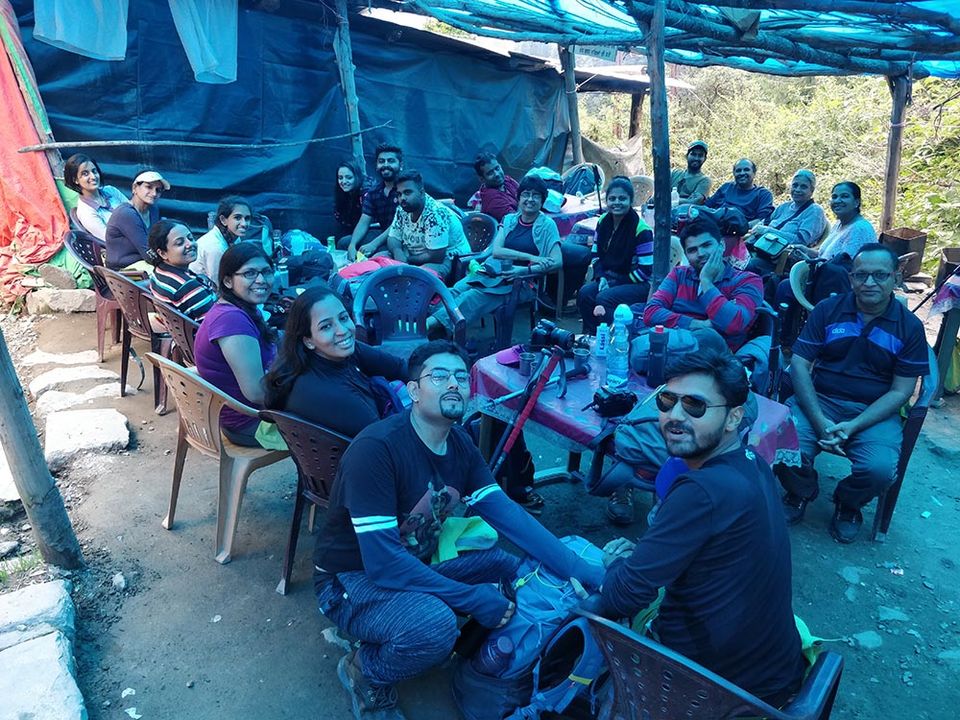 We slowly started moving ahead, until we reached an amazing clear stretch with a beautiful view of the mountains and a waterfall. We sat there for around half an hour, just admiring the view, waiting for the rest of the group to come after which we passed through a pine forest and finally reached Ghangria. We made it. Since we had stopped to admire the beauty of the mountains (an excuse to say we were tired and couldn't walk further) we reached almost in the end.
But we were there, somehow. 10km, a backpack on the back and the lazy slow me somehow had managed to do it.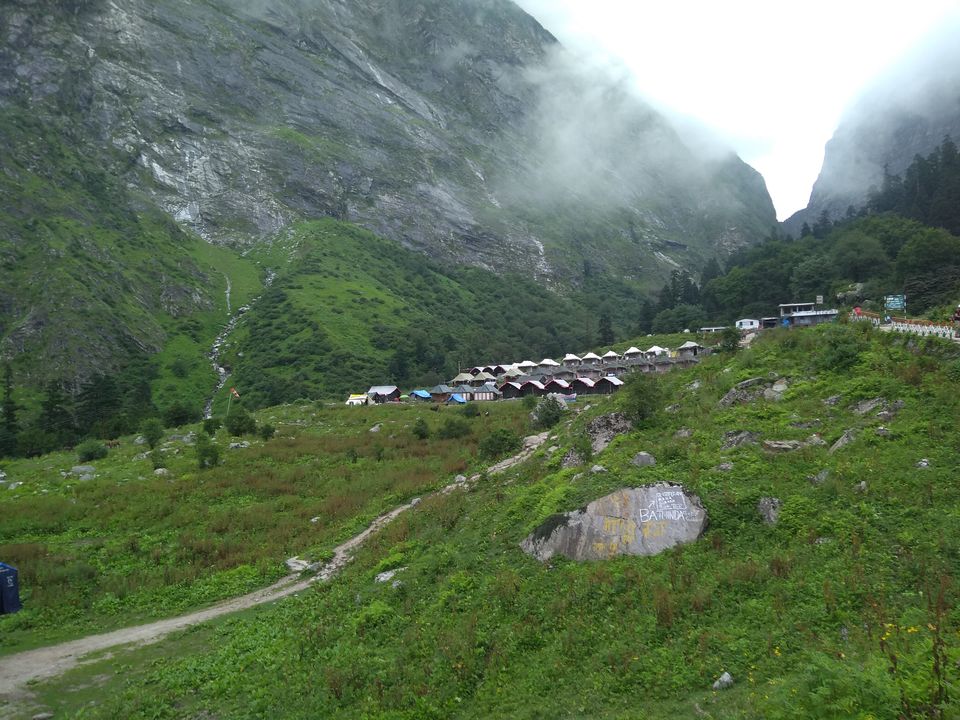 That night as this was an official trek with guides they were to check all our oxygen levels and somehow I was way low. Evening and night. And the interesting trek leader just decided I needed to have Diamox. So, there I was walking into the room with Diamox and to other guide bhaiya (as our interesting trek leader would also become Mr. India sometimes and just not be seen) asking how important it is to take as well when you don't check you never know and you just carry on like nothing happened in your life!
I did not take it in the end, just had 2 liters of water instead, so like pro tip- drink water instead of taking Diamox. It works!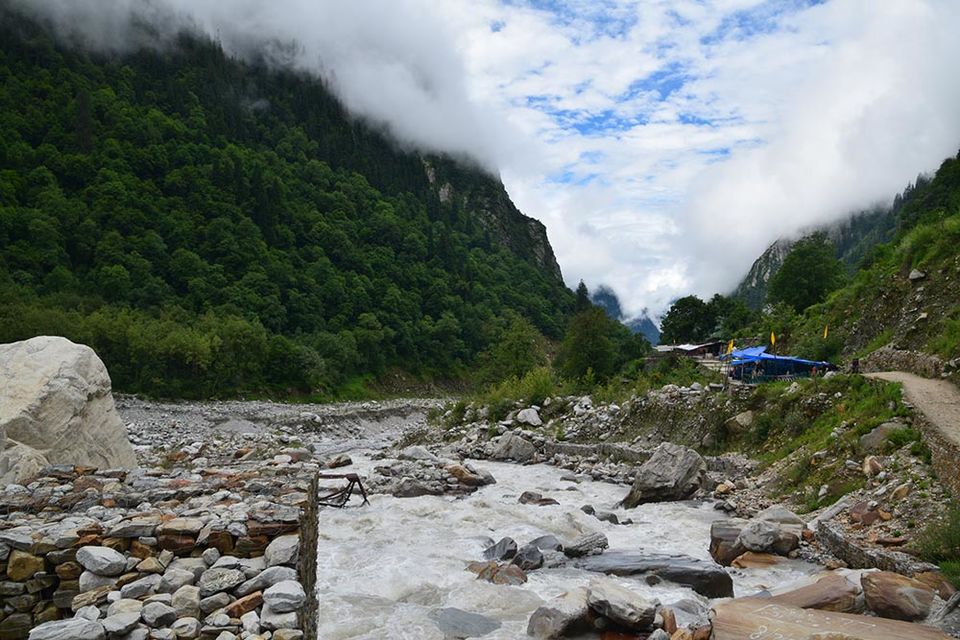 Ghangria to Valley of Flowers.
We left the next morning to the valley of flowers, the whole reason for the trek. In my mind, it was going to be like the field Kajol runs in, in DDLJ. So we get out and start walking uphill for the first 10 minutes through which I feel like oh god why, again. One of the guides also told me that the minute he saw us he thought I couldn't make it to the top! So much for encouragement and me thinking I at least look fit!
But as we went forward, it wasn't that bad, my body had gotten used to the climbing up and we made it to the valley in a couple of hours. It was a beautiful trek, with us passing streams, trees, waterfalls, bridges all through slight drizzle which lasted almost more than an hour.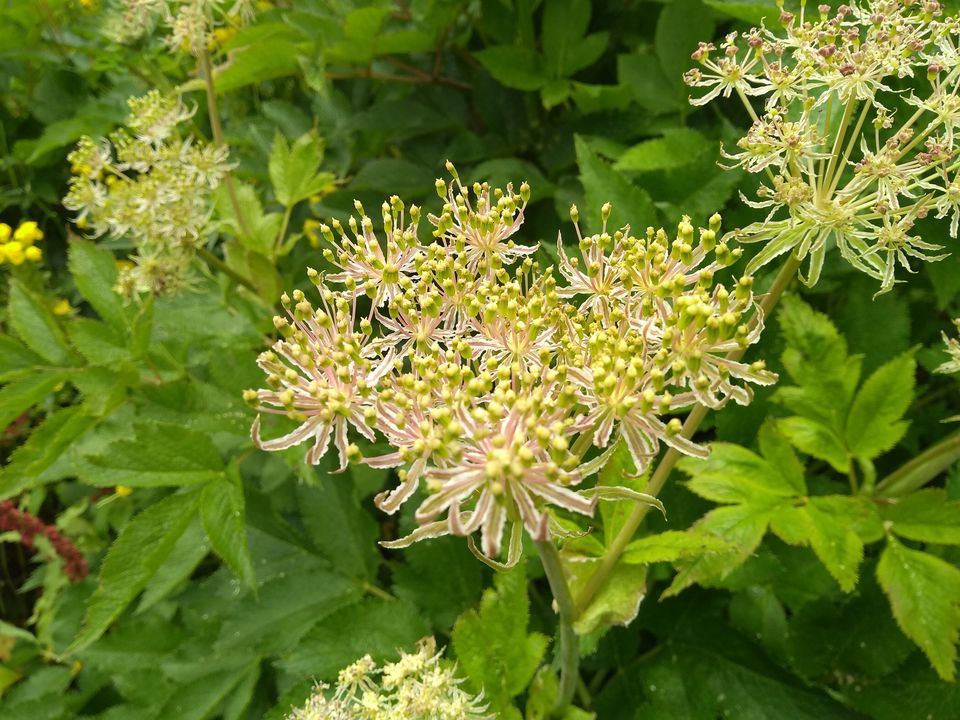 The valley, well if you are expecting flowers blooming everywhere, you are in for a disappointment. But if you are open to a green valley of flowers, it is beautiful. We went further in near a memorial of a Botanist who died there, had a fun lunch with nature, trees, plants, flowers, a good view and luckily sunlight which dried us off. It was a pleasant noon.
We then started our walk back, which did not take much time and by evening we were back. In the rooms, listening to stories by the guides. Though somewhere in the back of my mind all I was thinking was will I be able to climb to the peak tomorrow!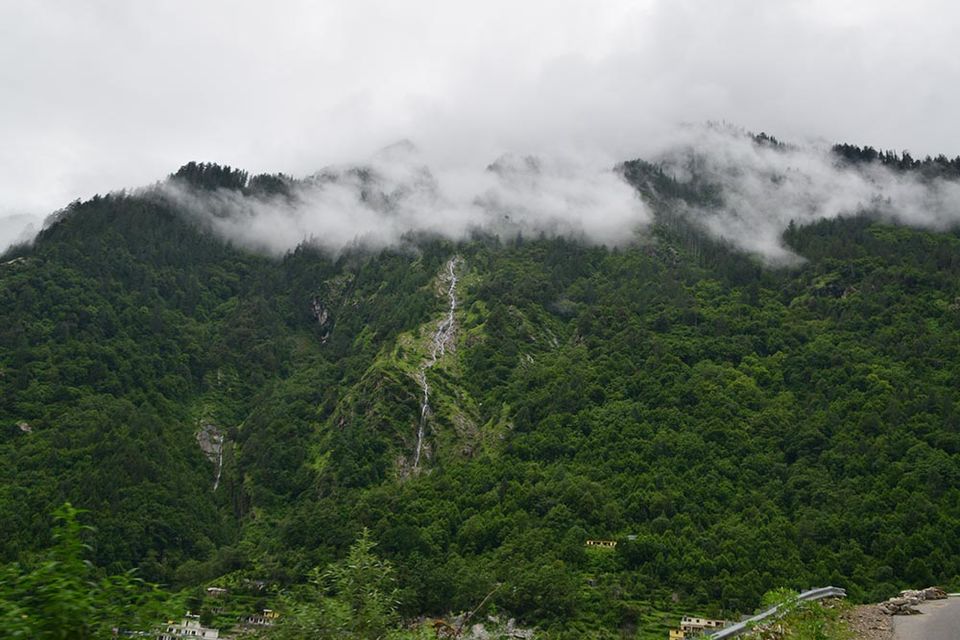 Ghangria to Hemkund Sahib
The next morning we left early by 6.40AM as we had a 4000 feet climb to do in 6km! How I did it, is still a mystery to me. The sister and I started slow and maintained a consistent pace, but we somehow happened to be the only 2 girls walking I guess as many of them recognized us because we got a lot of comments ranging from -
You look so tired, take a mule.
Your voice sounds so dead, rest, please
You two were walking up so slow, now you are walking down so slow too, I've noticed
Here are some toffees, here take them all
Only 10 more minutes, you've almost made it (we heard that for 40 minutes before the peak)
Don't leave each other, come together.
Yes, so many comments from everyone but not one from our trek leader. He was probably the only one confident that we would make it!!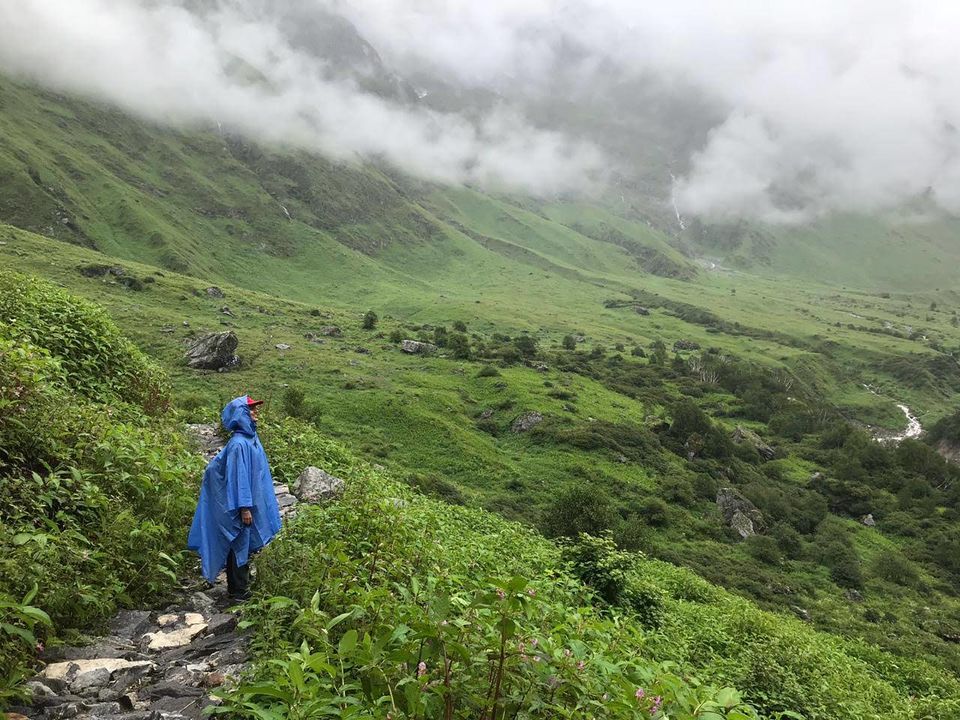 But we did, by 12.45ish we were at the Gurudwara. Well for me, I always thought we trek hard and reach the peak and from there the view is worth it but this was honestly not. It was a Gurudwara which gave us some really delicious Langar which I had twice and some hot water, but then that was it.
Nothing lifting me up spiritually, no amazing view as there were clouds everywhere. That was it. I had walked so much, bent down here and there to pick up trash, got wet in the rain but at the end of it all, at a personal level as I am not the most religious person out there, I guess at some level I was disappointed.
But as they say, it is all about the journey and not the destination. That it surely was a wonderful journey. With pit stops for snacks, amazing conversations and many beautiful people willing to help us at every step.
We then started our walk back by 1.45 with me suddenly wanting to be the last one down, wanting the whole trail to myself so we started walking like we were strolling in the park. Though that took time and by the time we had done 3/4th of the trail back we were exhausted walking slow and the actual people at the end were not seen anywhere so we just walked the last quarter at a normal pace and made it back by 5.
No prizes for guessing what my oxygen reading was that evening. Back to the low 81, but surprisingly no one asked me to take a Diamox and just let me be eating my gulab jamun and only asking if I was high as I was just laughing. They had named us laughing Budhha apparently. Still not sure if that is a good thing or bad.
Ganghria to Govind Ghat - Badrinath
We had done it, and I was not tired or no body part was aching by the end of it. Maybe I am born to be a trekker!! Jokes apart, we left the base at around 8 that morning, bidding goodbye to the wonderful managers and cooks who made our stay up there pleasant. I had no inclinations of being the last person this time so we hiked down at a nominal pace and the distance which felt like I was climbing K2 on the way up, was covered in no time without breaking a sweat.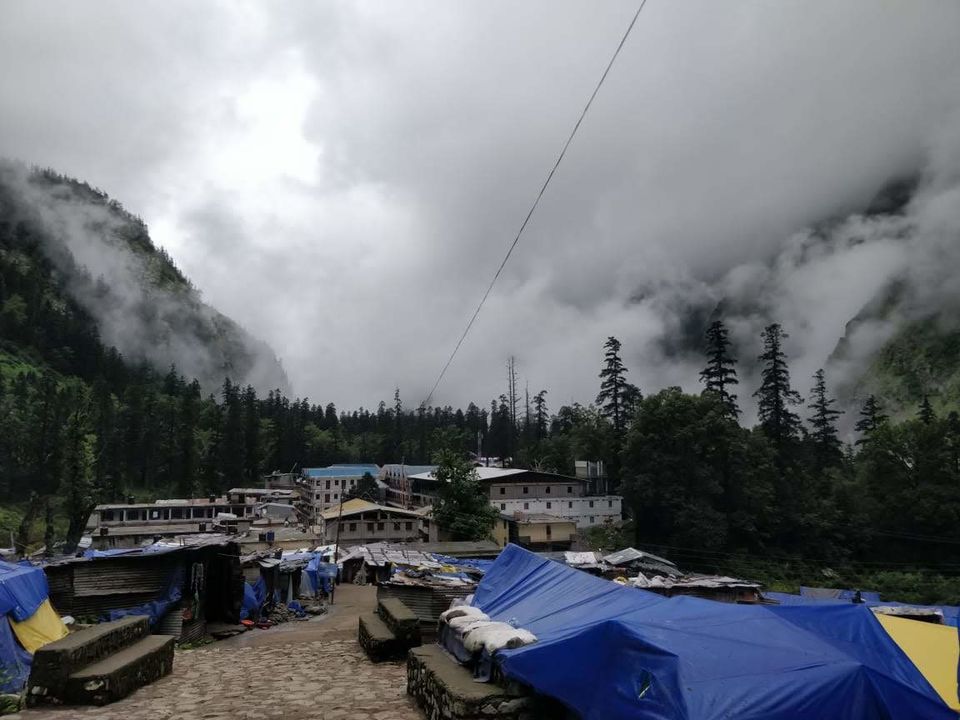 By 11 we had covered more than half the trail back and by 12.30 we were down at the base, ready to get into the car and off to Govind Ghat. We had made it on time for lunch and after a hearty meal of Rajma Chawal we decided to head towards Badrinath which was an hour from there.
We went to Mana first, the last village at the border in this area, then to Badri. The guides told us interesting stories about the places, their history and it was intriguing to think of how this very place was in the past, when the Pandavas would've trekked across and how wild the place might have been back then.
Here at Badri too I met a guy who smiled at me and said hey, don't recognize me, I was at Hemkund with you yesterday! We sure did meet a lot of well-wishers I must say.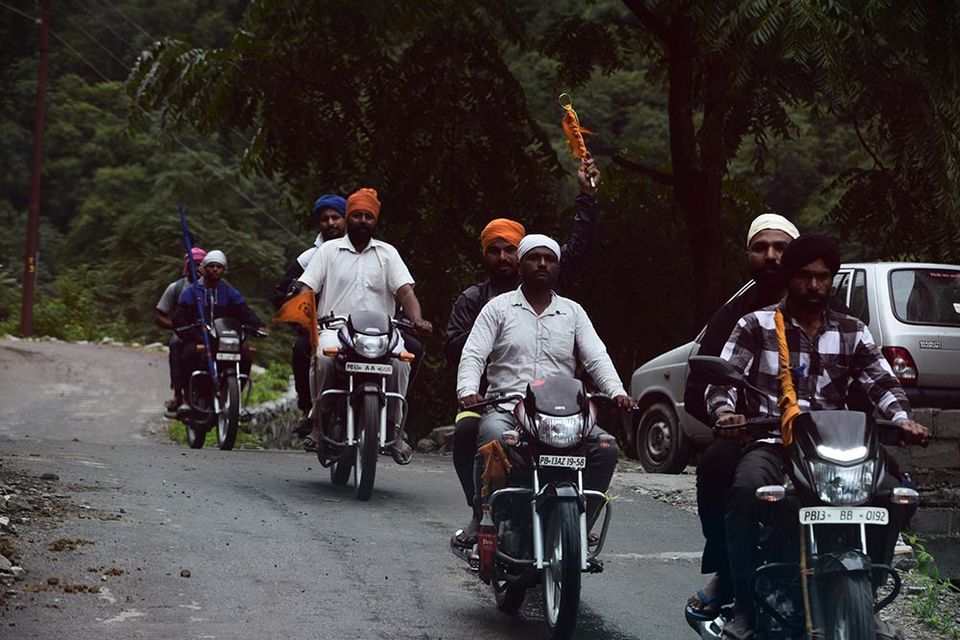 Govindghat - Rishikesh - Haridwar - Delhi
After a good nights rest, the next morning after a little commotion about the vehicles and who goes where we finally were off by half past seven. Our driver could've given Lewis Hamilton a tough competition and before we knew it I was getting off at Rishikesh to catch a bus/cab either to Delhi or Dehradun as I was told Haridwar could be crowded due to a certain celebration.
After some more commotion, we finally were in a bus and by midnight made it to Delhi. The trek was done, but I had come back with many good memories one of which is "trekker ho, trekker ki tarah raho", a scolding for asking what time the clouds come down!