Travelling for me has been clutter-breaking. Spending my day differently, exploring in the truest sense of the word and in the process, getting fresh perspectives about people and places has been addictive.
Every day spent outdoors is satiating in different ways. Some days are about fighting down your own demons to try out something new. Sometimes it's about taking up a physical challenge that would almost kill you, often it's just about surviving a day in alien situations, and on some days the kindness of strangers moves you in a way that it ends up changing you.
I'm sharing stories from four different days in my life that have been rewarding in so many ways. Every experience spans 24 hours, and looking back somehow it makes me think that there's no limit to what you can experience and learn in a single day. Every day wasted doing something you do not enjoy somehow feels like a missed opportunity.
A day in Ladakh when strangers took charge of my journey and took me to places.
2 June, 2016
This day was all about the magic of serendipity. It was about meeting just the right people at the right time who believed in goodness without a tinge of expectation. The night before, I stayed at a nunnery near Thiksey Monastery. It was a soul-stirring experience to see the little nuns at the nunnery who came to this institution in the hope to get the best education and life which their families cannot provide for them. The morning began with bidding goodbye to those kids and then a resident volunteer took me to Thiksey Monastery.
We spent almost an hour walking through a cold desert exploring the mini stupas or chortens on the way, visited Thiksey Monastery and Shey Palace. But the ideal plan for the day ahead for me was to visit Pangong Tso. The private taxis to Pangong Tso from Leh cost around Rs. 8000 and it seemed to be an absurd price to pay when I was on a budget travelling alone.
I decided to relax and drop the plan. I went to Shey palace instead and killed almost two hours exploring every single chamber of that palace. I actually got some great insights about the history of this region. A local told me that Shey Palace was actually a summer palace for the kings of Ladakh till the 17th century when the Dogra kings of Jammu invaded Ladakh and the capital shifted to Stok.
Sitting in that chamber, I heard two boys discussing details about the road to Pangong Tso. In not more than a few words, I corrected them about the time it would take to reach the lake. They came up with more questions thinking I'd been there already. I made them aware of my situation and told them why I can't go there and shared all the information I had. Right before leaving, one of the boys just casually kind of asked the other couple if I could travel with them. I was surprised. I had not processed this possibility in my head yet but all of them seemed quite keen to take me along. We made a deal that I would travel along, navigate, and tell them about all the places we can visit on the way.
That day I didn't just navigate the two couples but also heard the story of how one of the couples had eloped from their hometown in UP and the other came along to support their friends all the way to Ladakh. From Shey Palace, we left for Pangong Tso and visited Druk White Lotus School on the way. To my surprise, not only did I reach Pangong Tso that day but they also drove me back to Leh. There's no limit to the goodness of people if you give them the benefit of doubt sometimes.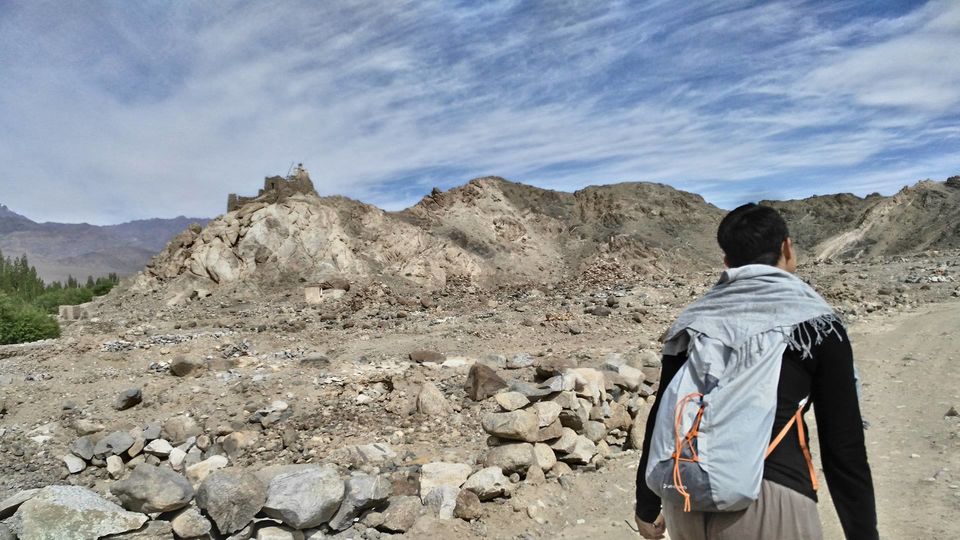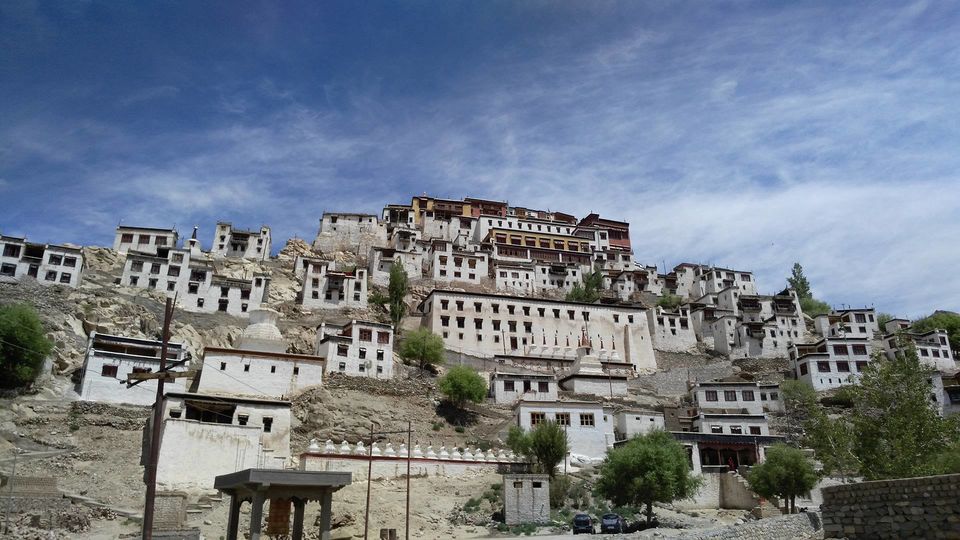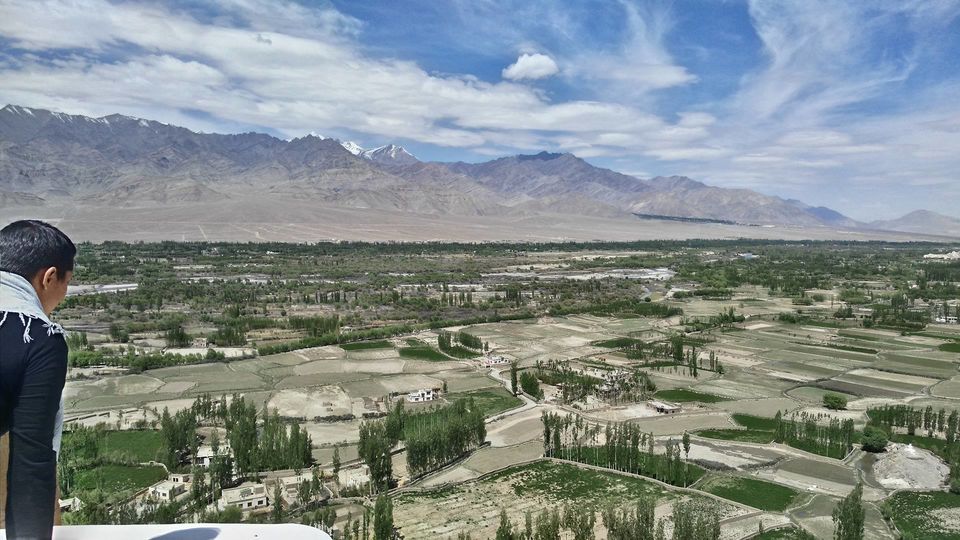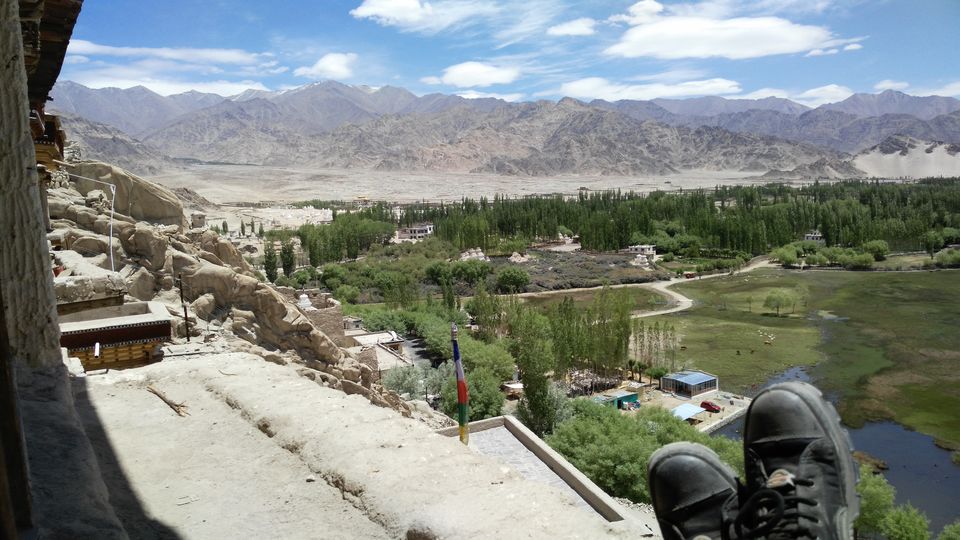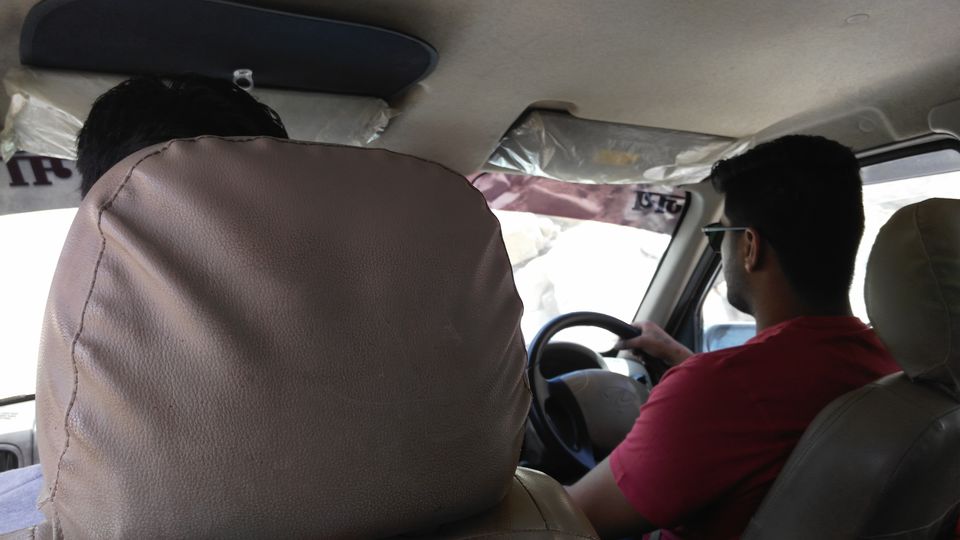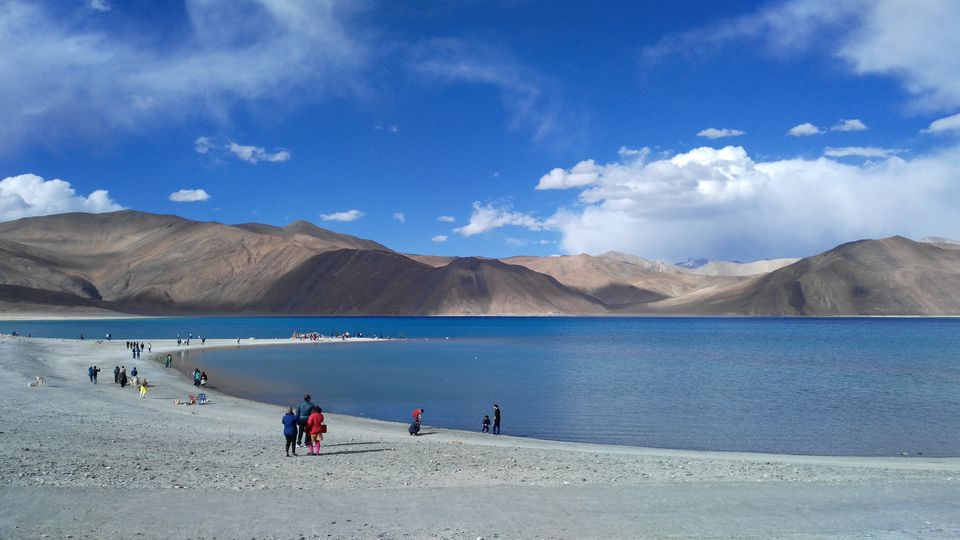 A day in Spiti when the journey got unbelievably adventurous
14 September, 2015
Alone at Kaza bus stop that morning, I was contemplating the idea to catch a bus but it didn't feel quite right in my head. I waited near the bus stop for almost an hour and the only great thing that happened on that dull morning at Kaza Bus stop is that I befriended two amazing boys, Sankar and Milan.
It's generally odd to talk about your budget with strangers, but when your depleted budgets somehow match, you always find a bond. Yuki, a Japanese traveller joined us at that bus stop and now we were four in number. We waited for a bus that was the cheapest option to go to Dhankar Monastery, but then we thought we could hitchhike. We left the bus stand and stood at the main road. Not too long after that a utility vehicle carrying water tanks stopped and we hopped on.
Little did we know that this was only the beginning of a crazy 5-day hitchhiking trip where we stuck by each other throughout. But this day alone gave us an adventure to remember. That day we changed three vehicles before being dropped at a spot from where we were told to start a hike to Dhankar Gompa. The hike ahead was a crash course on survival in the cold deserts. We lost the way multiple times and ran short of water. Sankar took charge and went ahead to find a way while we all rested. He came back and led us ahead. We followed a brick wall to catch signs of civilisation in that desert again.
Not only did we end up finding a village but we also found a room with a view at the new monastery. The night was spent gazing at the stars and reading a book about the ingenious local architecture of the houses in the remote villages of Spiti. It was definitely one of those long days when the rewards are immense. In the next few days with this feisty group, I realised that money is never really a problem when you have the right spirit of adventure. If you think good karma never comes back, head out once.
Read the fully story here.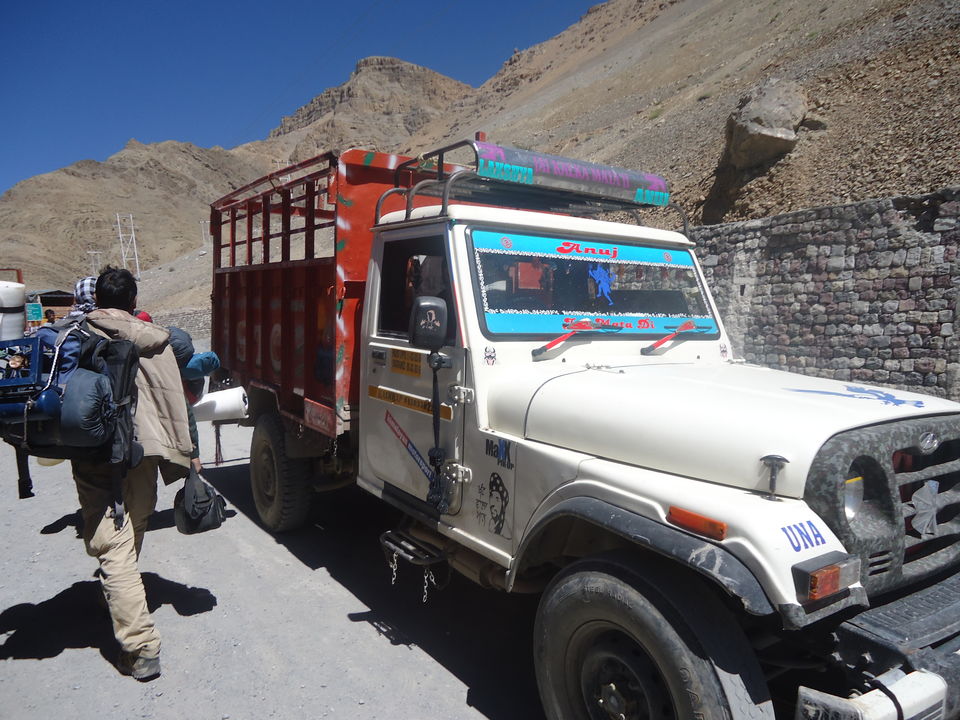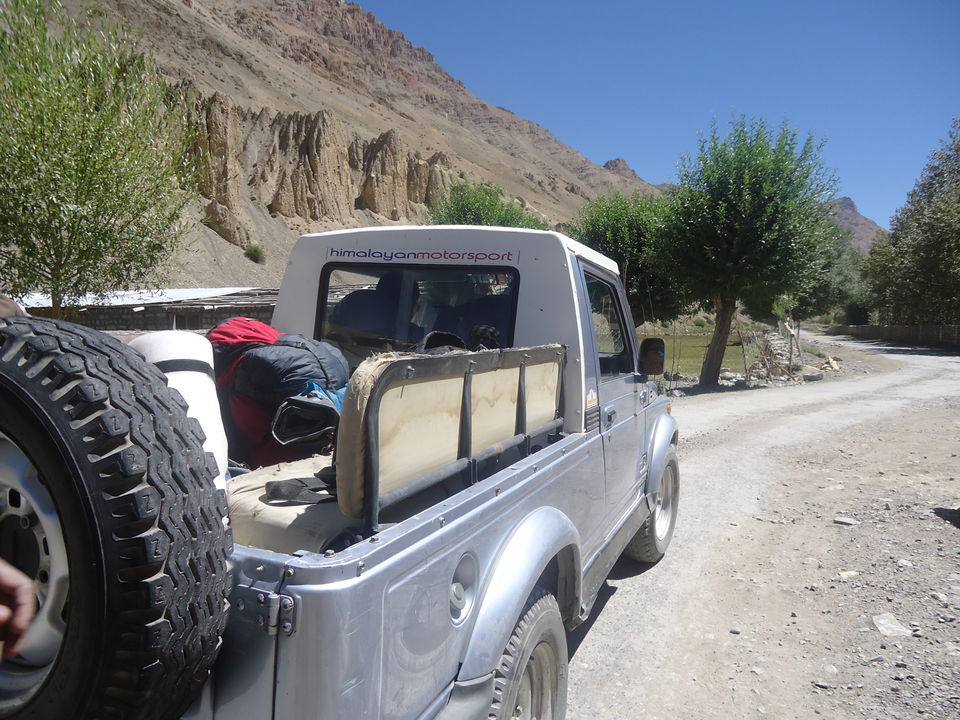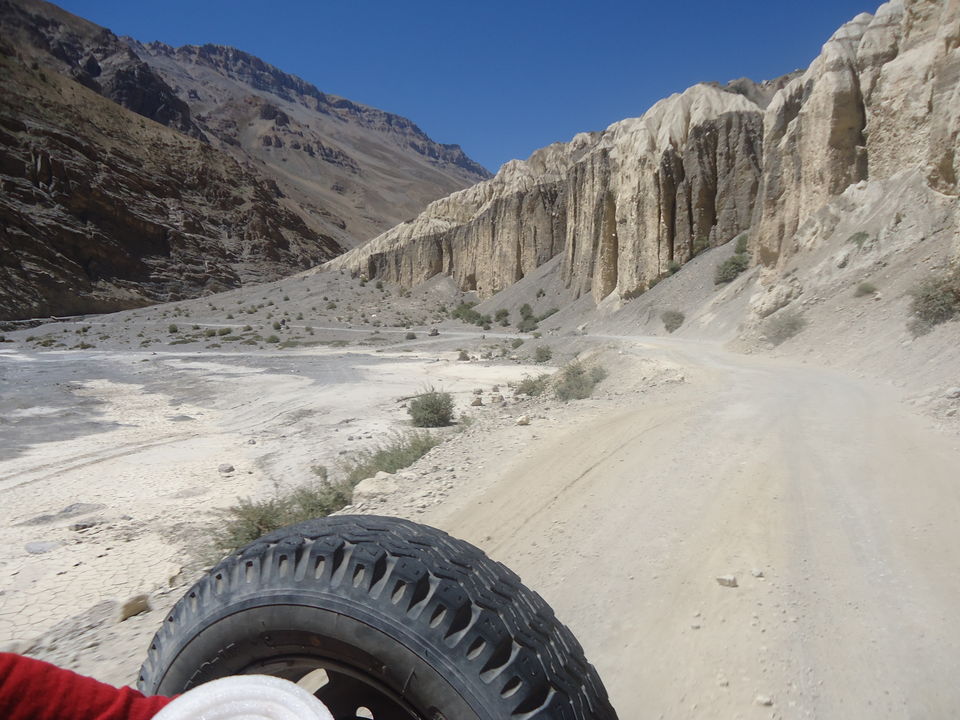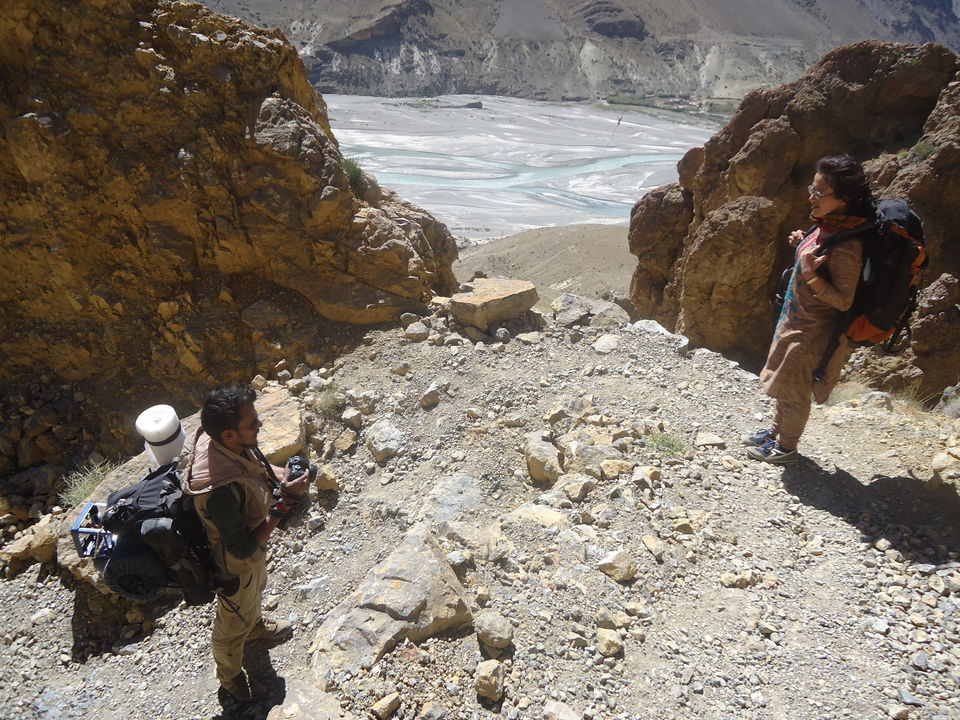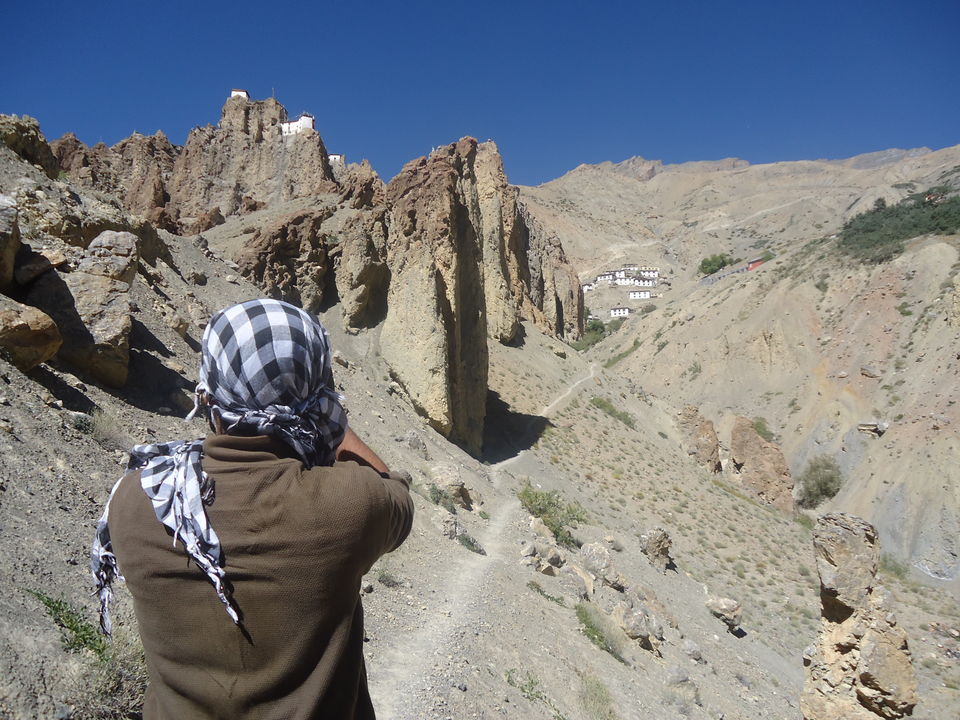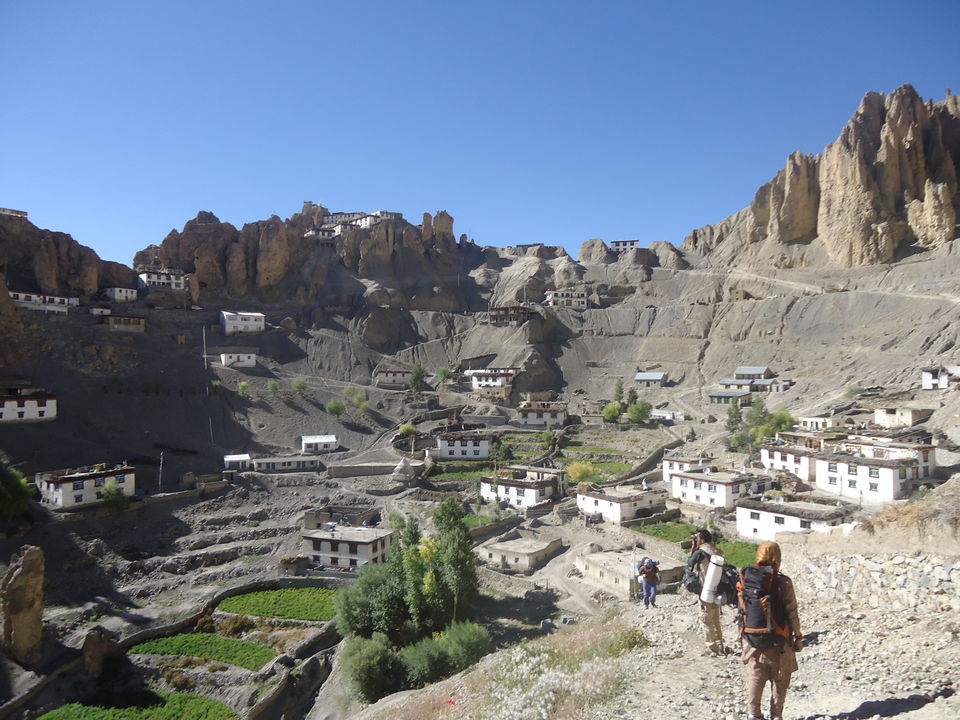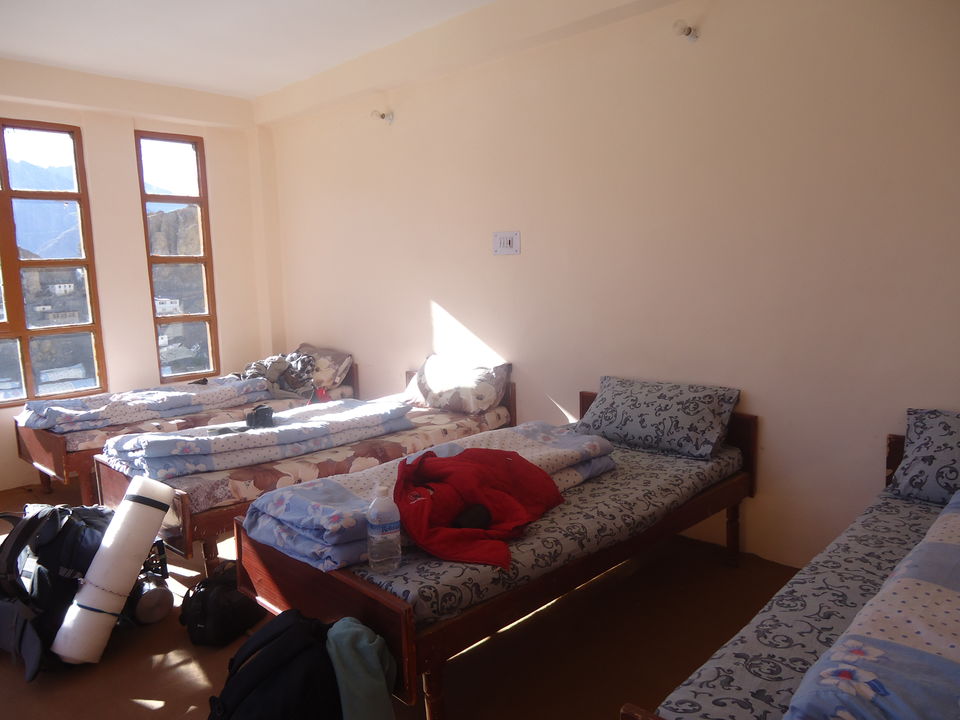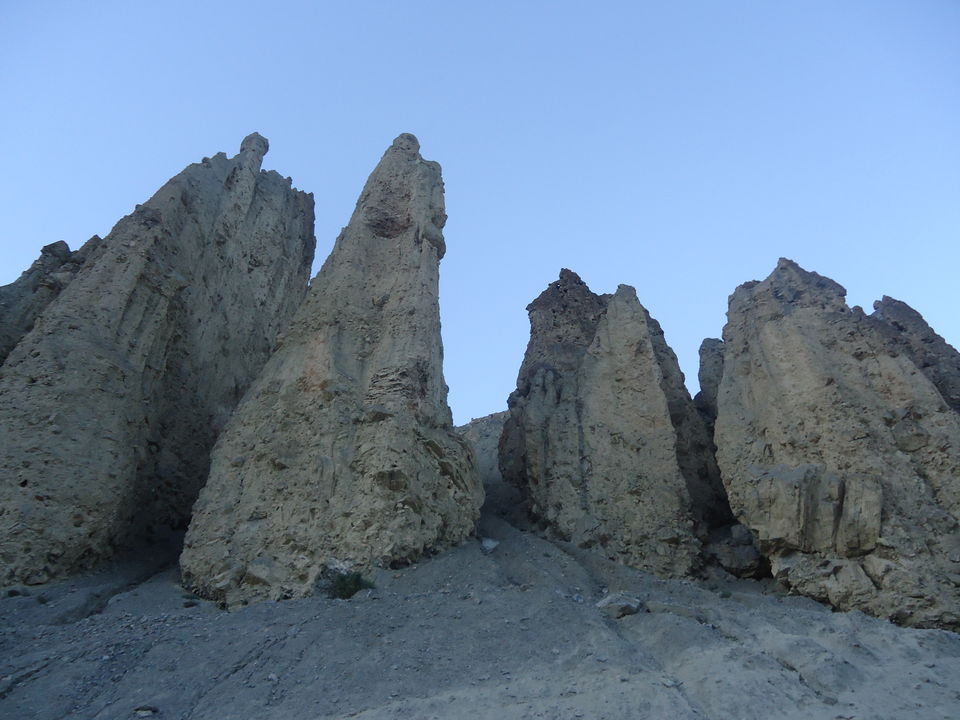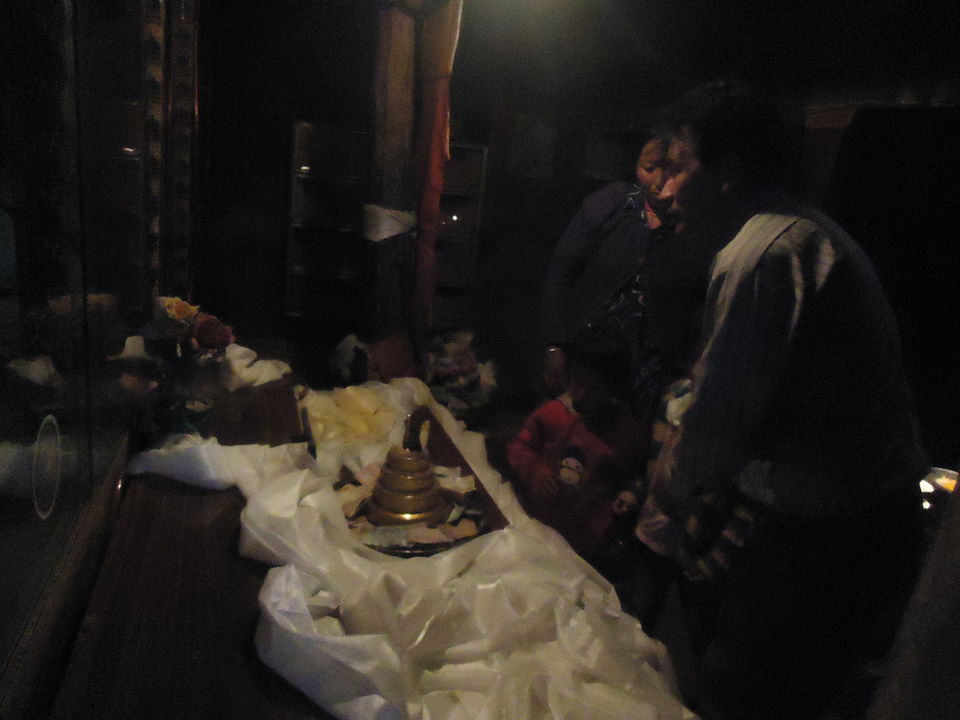 One day in Srinagar when strangers opened their homes and hearts to me.
30 May, 2016
I reached Srinagar without booking a hotel. I call this method of travelling 'no-method-travelling'. That's how I ended up at a neighbourhood near Khanqah-e-Moula where the caretaker of a hotel lived with his family. The night before, I met Mr. Amin at Lal Chowk and he invited me to spend the night with his family. Something about the man made me trust him. I went with my gut feeling and spent the night watching the IPL with his six daughters.
The morning started with some Noon Chai (Salt Tea) and Kashmiri local bread. Amin uncle told two of his eldest daughters, Tabassum and Summaiya, to take me around the city. The kids were more than happy to bunk school; this was their exciting day out too.
That day we visited Shah-e-hamdan mosque in the morning and I spent the morning relishing the quietness and the absolutely timelessness of the architecture of the mosque. The space exuded a kind of serenity that's not found in cities. During the course of the day we went to Jama Masjid Mosque, Badamwari and Polo Ground.
While walking towards Makhdoom Sahib, Tabassum and Summaiya shared with me the episodes of the tragic floods of 2014 when they took shelter in the Shrine of Makhdoom Sahib along with their entire family. Thousands of Kashmiris who lost their homes and businesses in the floods stayed in the shrine for months. A natural disaster that had till now sustained in my memory only as a headline on TV, now unfolded itself in it's full affect.
The day ended at Hazratbal, a place I consider to be one of the most stunning sites I've ever witnessed : the marble-white mosque by the Dal lake with the surreal backdrop of the snow-covered Pir Panjal Range. I can travel the distance just for that one view again. If only everyday in life left us so overwhelmed by the end of it.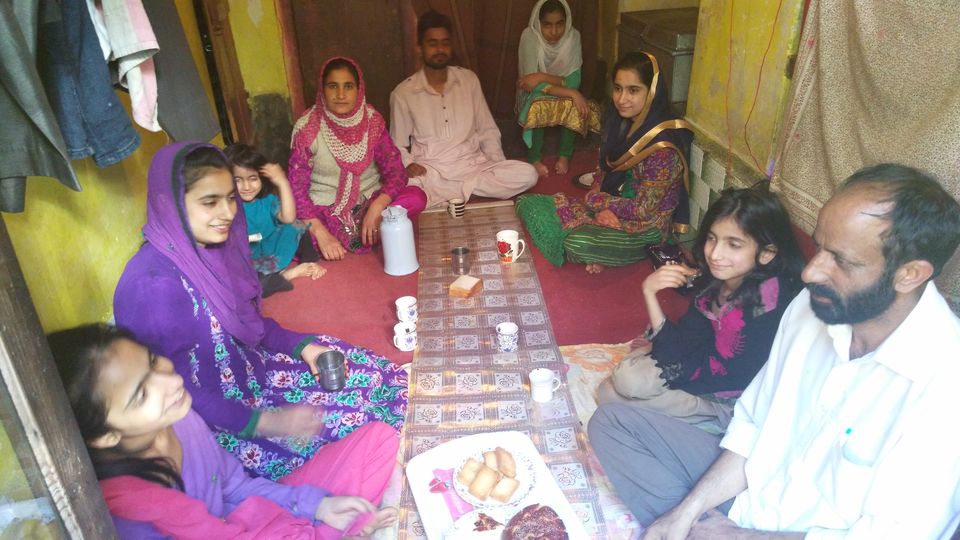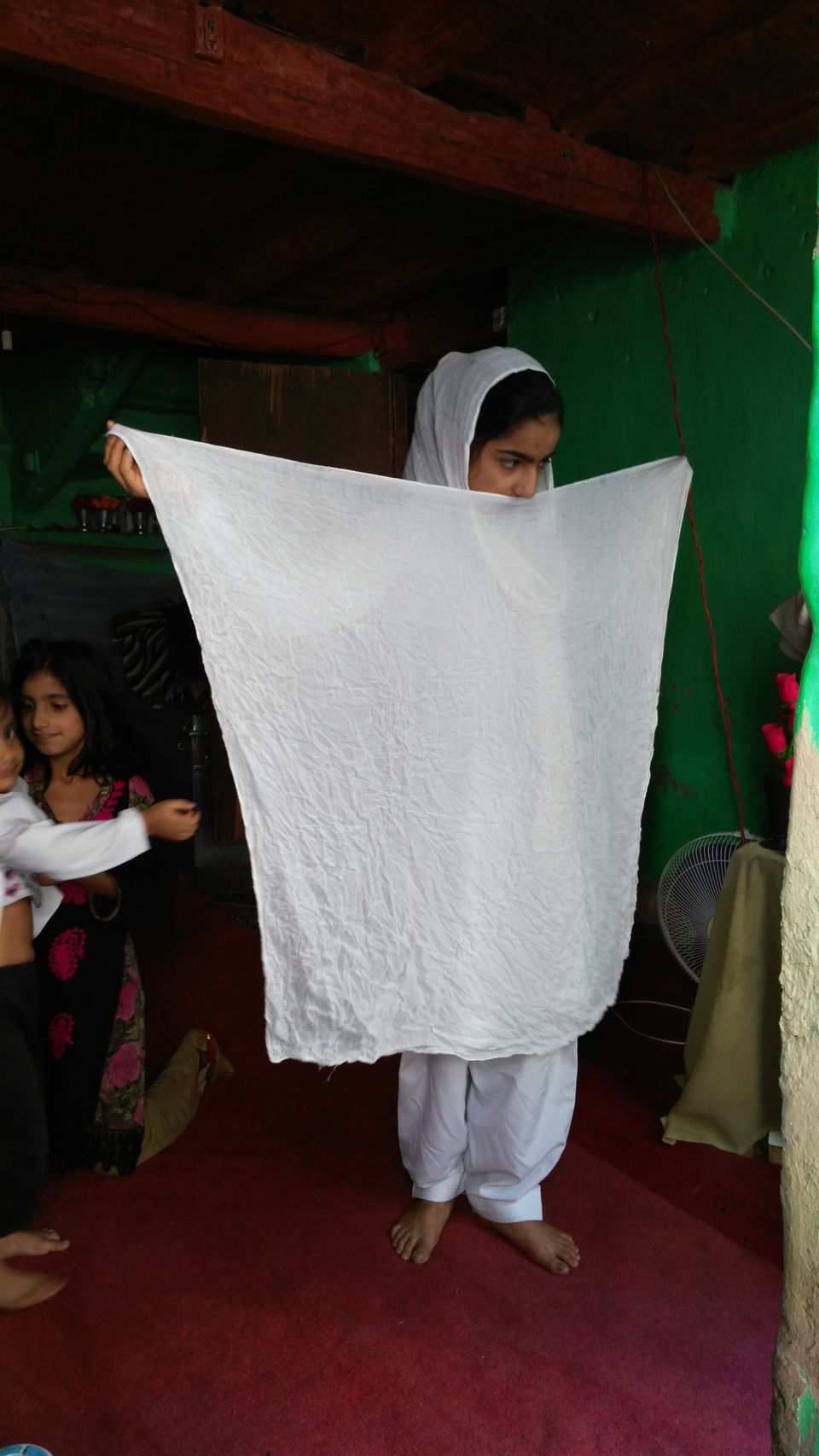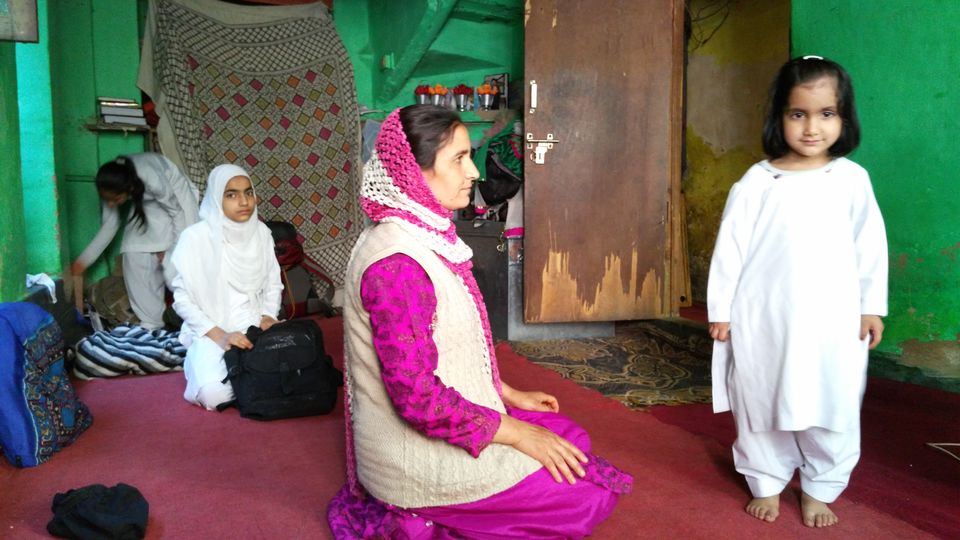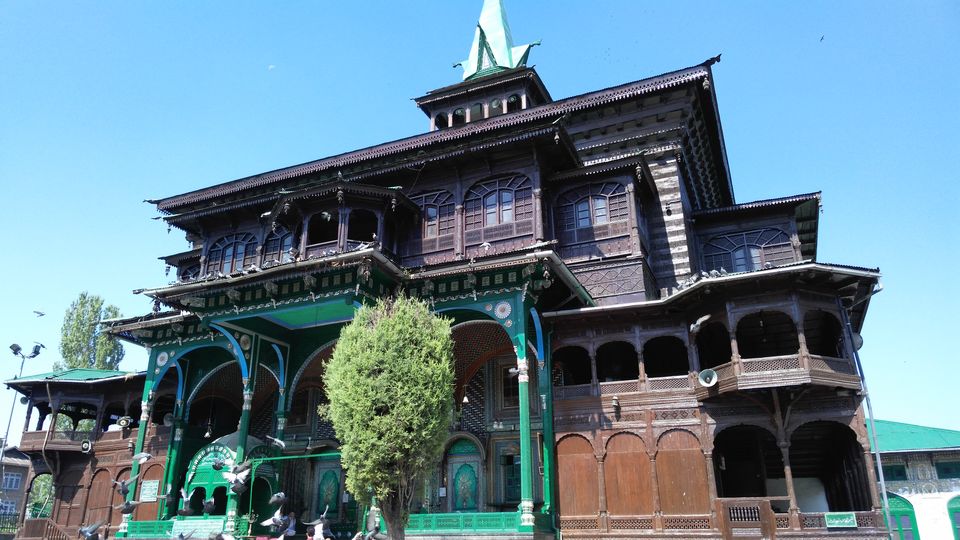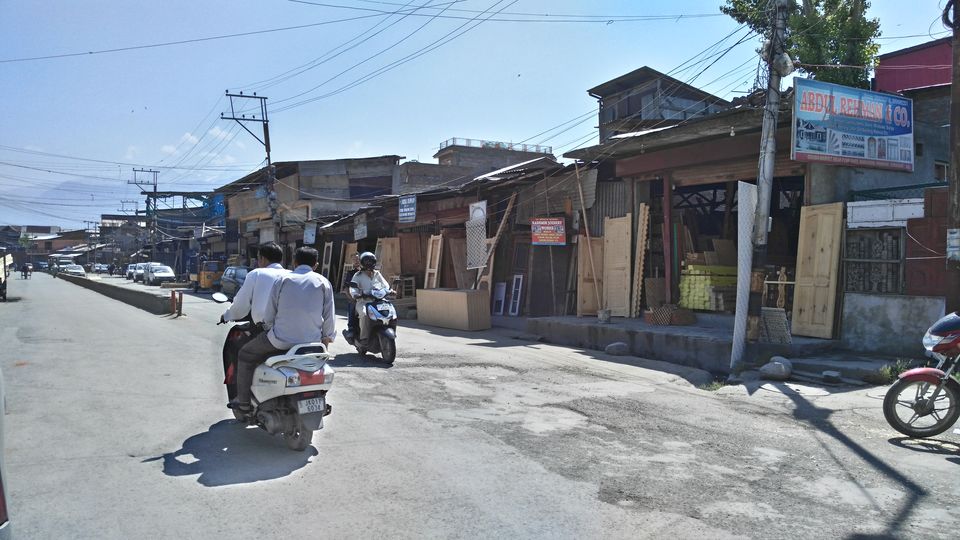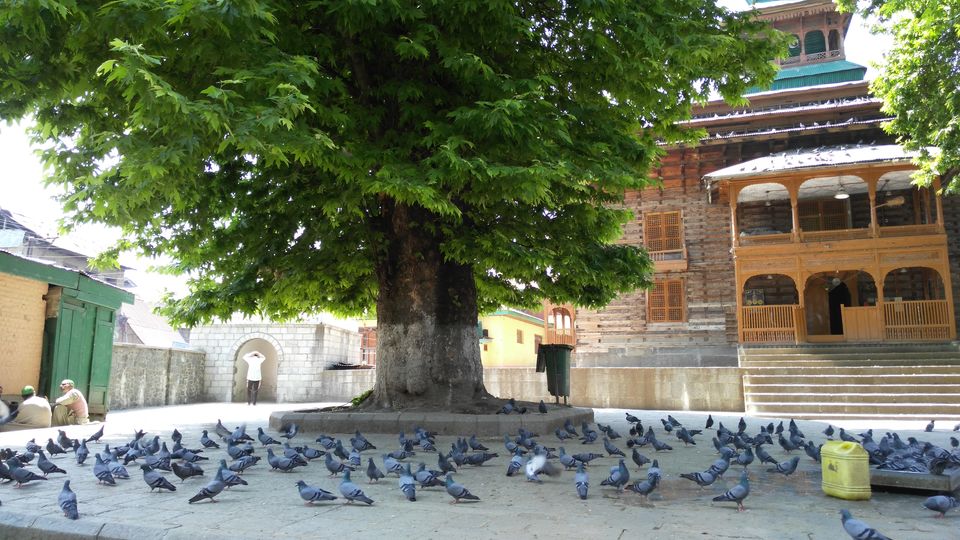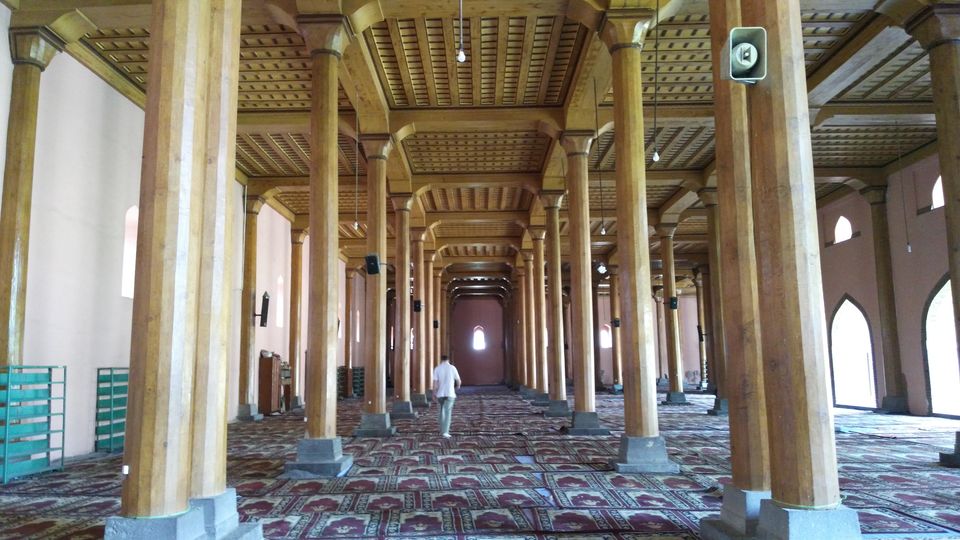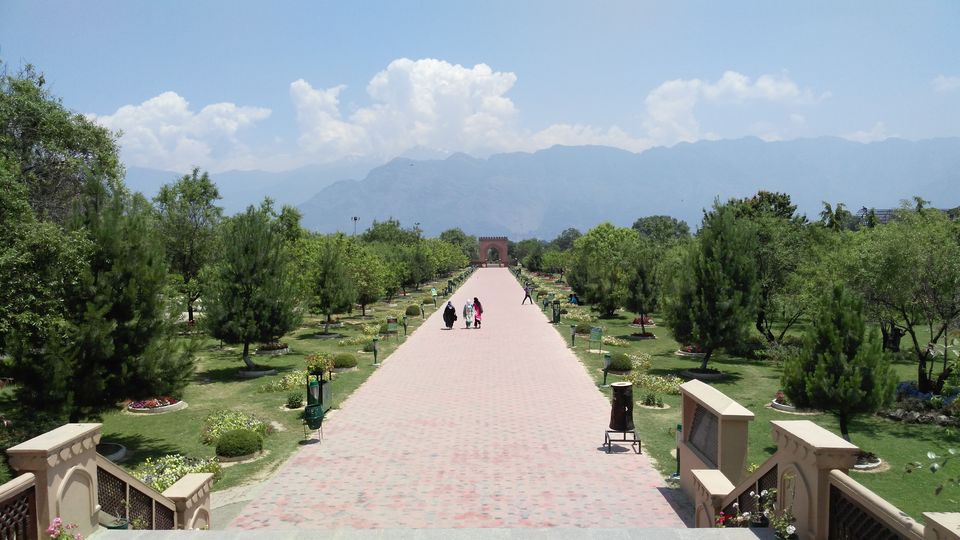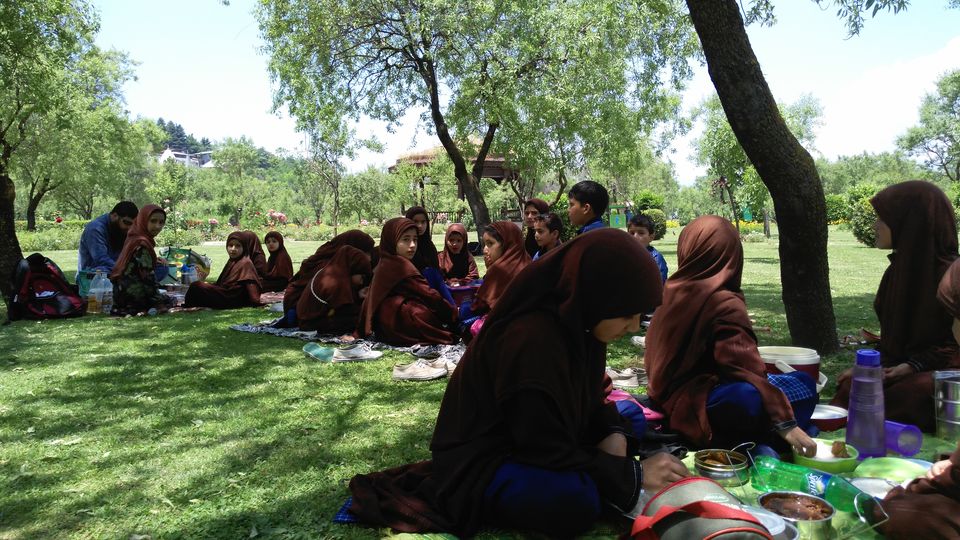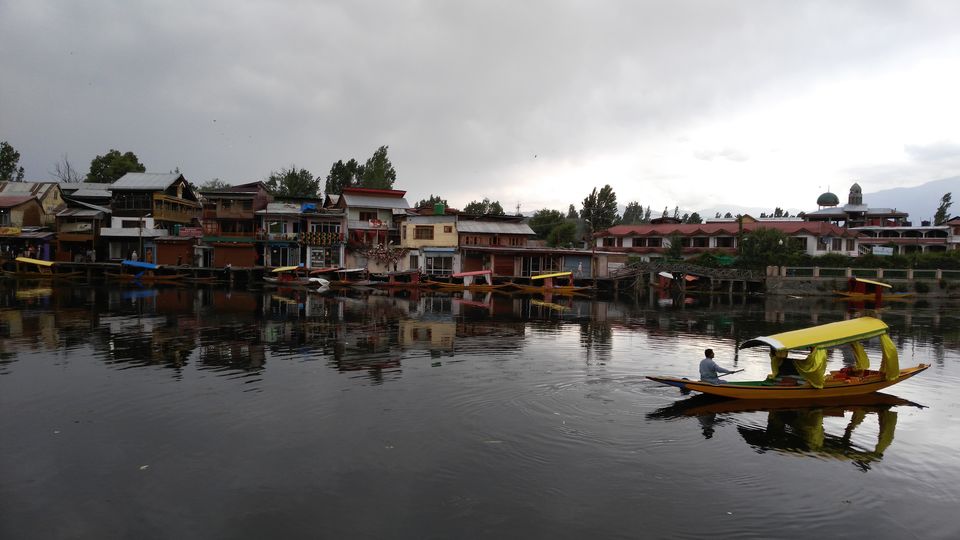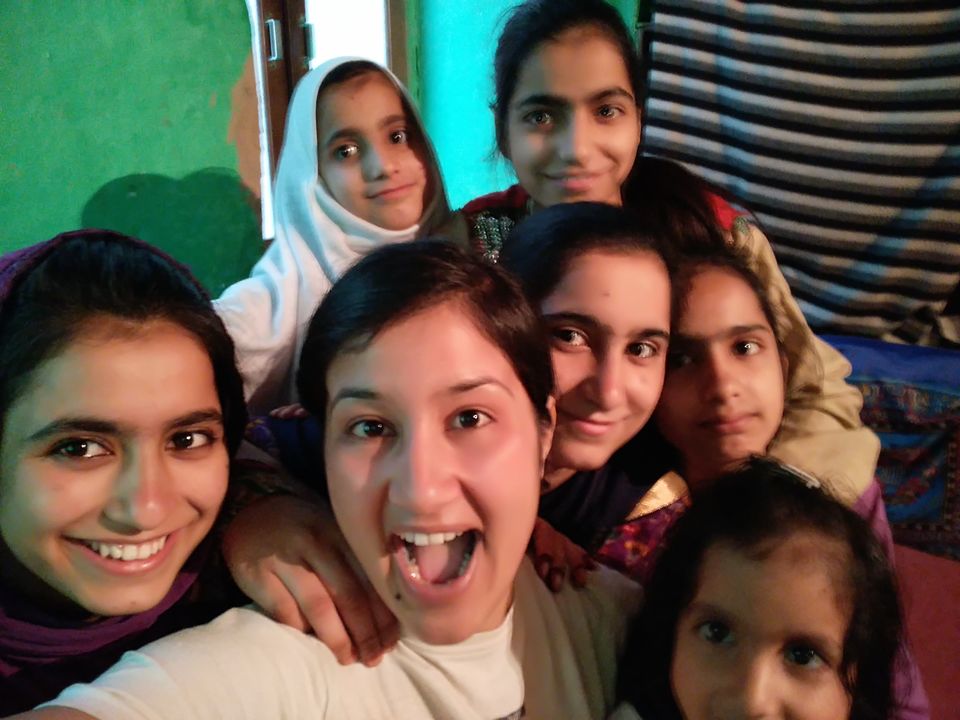 One day in Brahmatal when the spectacles never ceased to surprise me.
30 January, 2017
This day was about experiencing the outdoor in it's most gorgeous spell. If you have never been on a snow trek, I suggest doing it once. My trek to Brahmatal earlier last year was no less than a spectacle.
Even after a year, I remember details from that day that I never expected I would. The noise of the fresh snow falling on the tent roof, the white-cover for kilometres, and the effort it took to start the climb; it's all an incredible memory in retrospect now. On the last day of this 5-day trek, we witnessed snowfall in the morning and it made the trail incredibly beautiful and equally challenging.
Apart from the magic of it all that surrounded me, the sheer effort it takes to complete the entire experience is something that teaches you so much about your own self. This day gave me an important lesson about minding my own business and sticking to my own pace when it come to walking in the mountains. The idea of walking in the mountains feels like a meditative experience to me.
To see the forest cover change from pines to rhododendrons to absolute nothingness of the snow was a lesson on the functions of nature for a beginner like me. This was the first frozen lake I ever saw and at the altitude of 14000ft, this experience overwhelmed me through it's sheer beauty beyond words.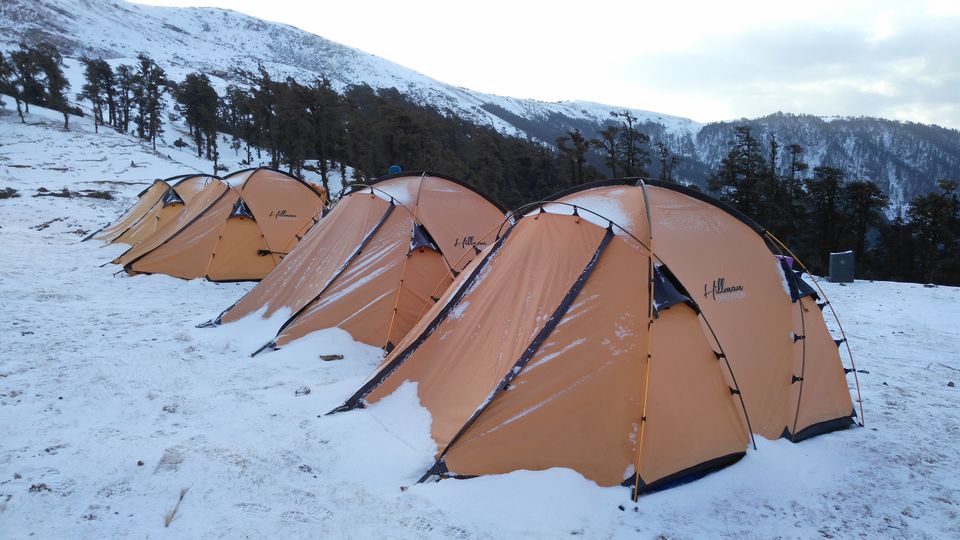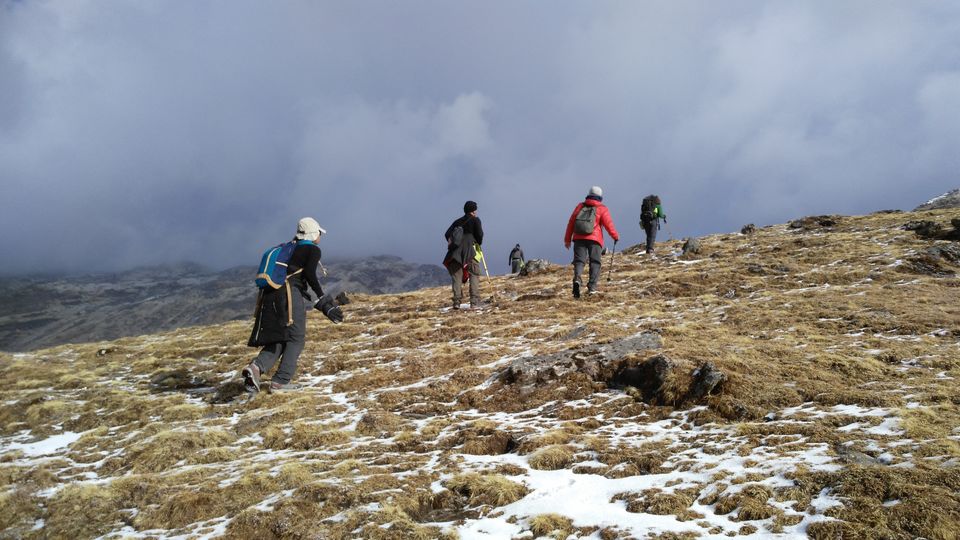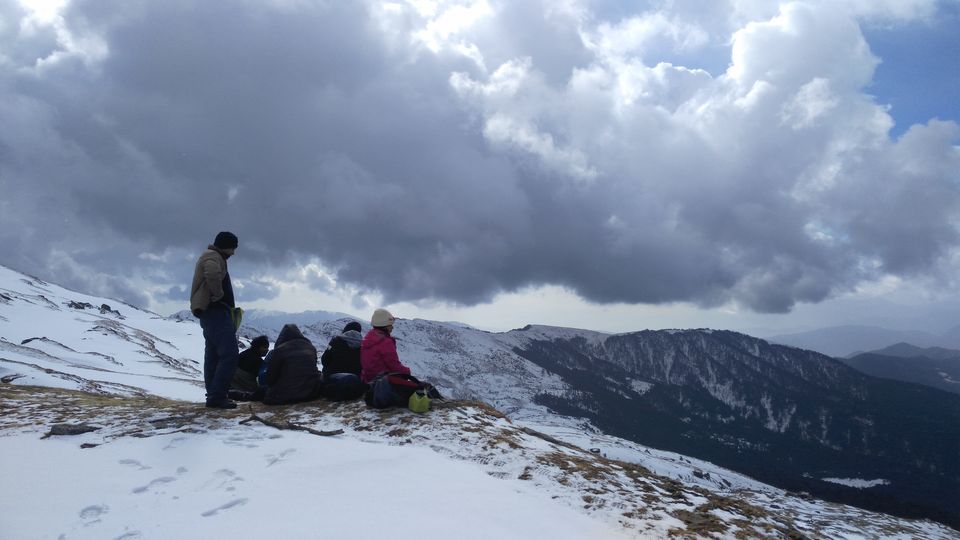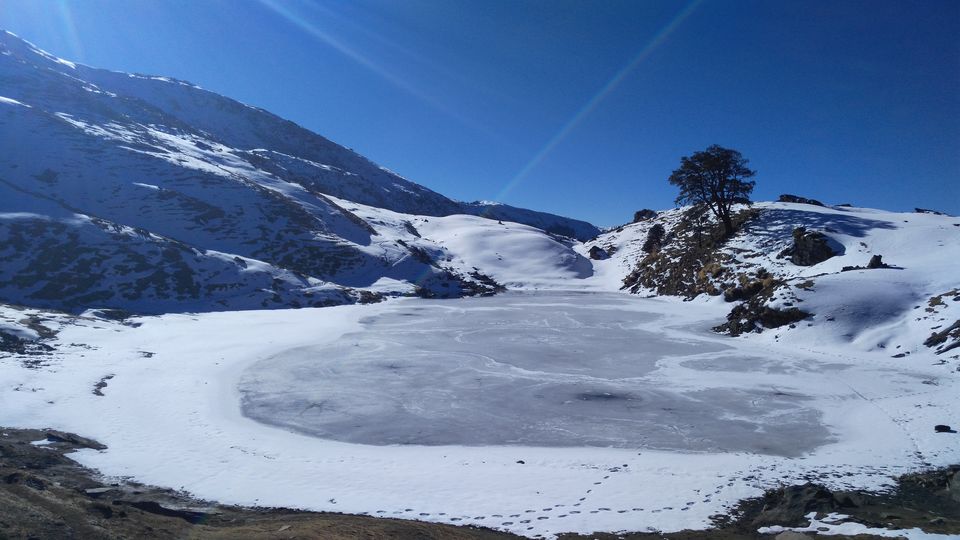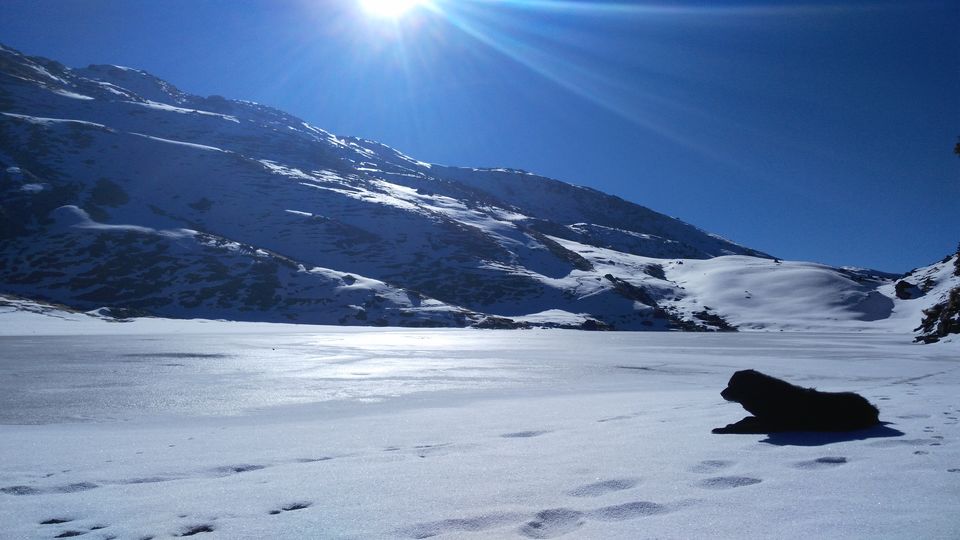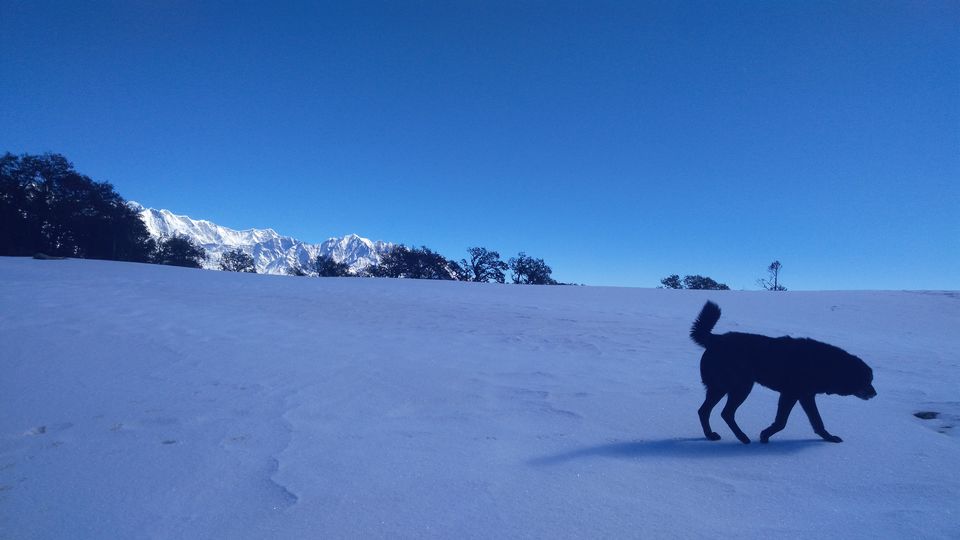 All of these four days have been special for completely different reasons. To travel to new places sure does leave you vulnerable, but the effort to live through it all sometimes teaches us great lessons.
Head out more often! You'll remember more days of your life at the end of it.
Frequent Searches Leading To This Page:-
top travel life hacks, best business travel life hacks, travel e lifestyle, how to live a life of travel book