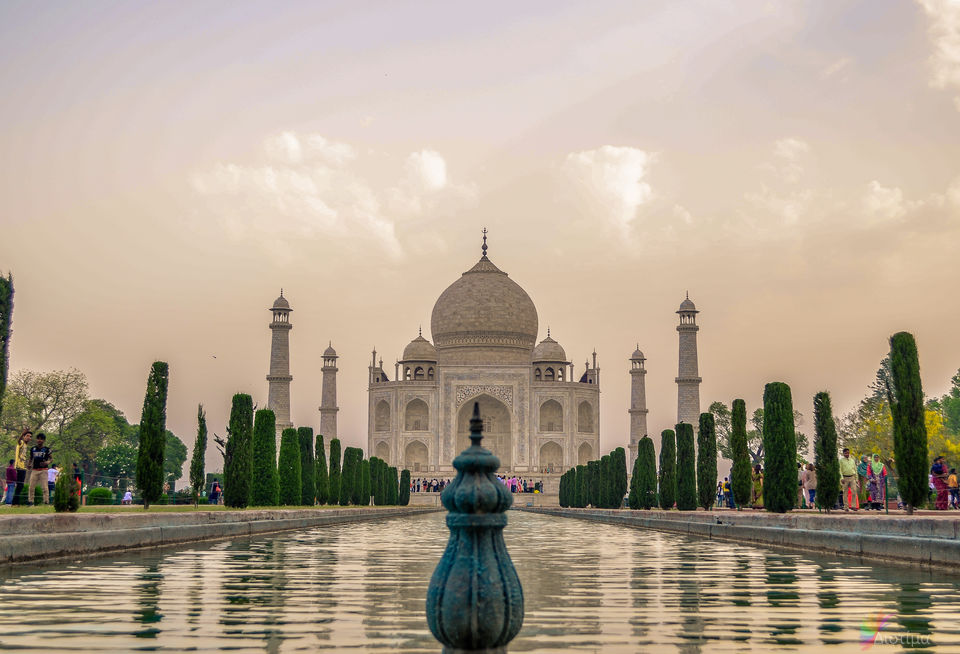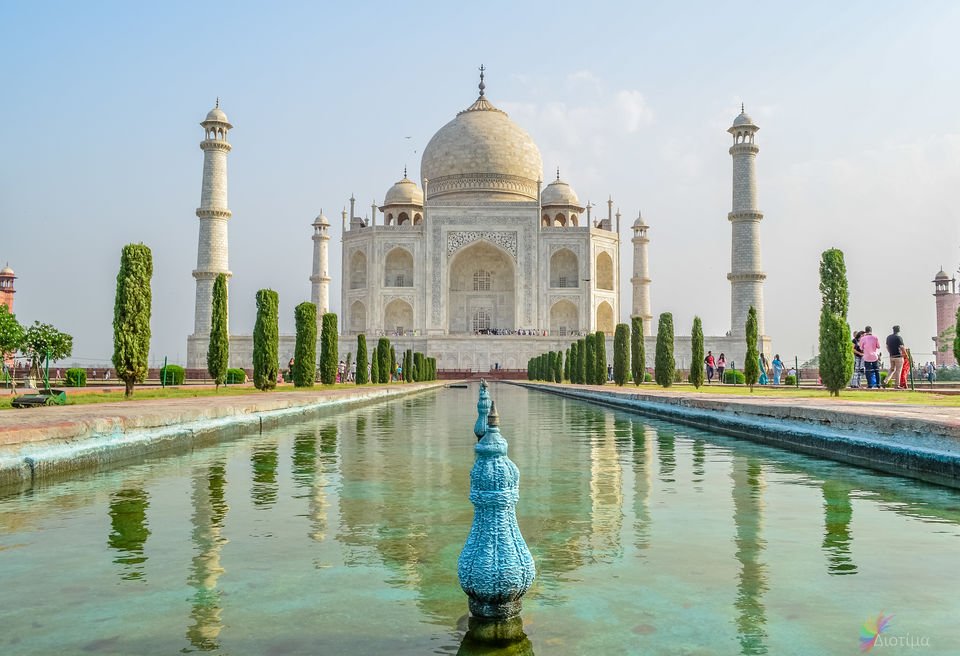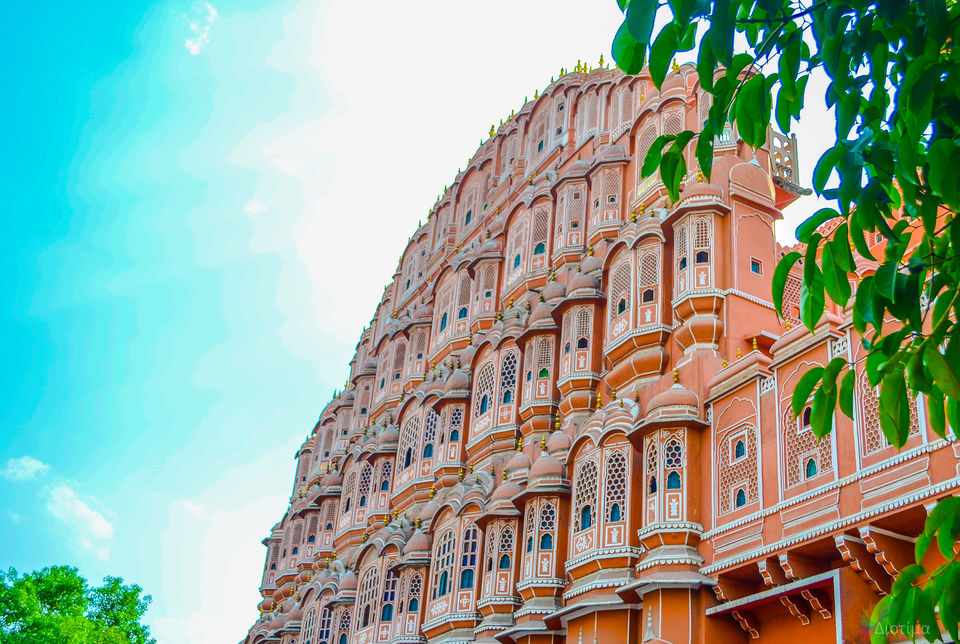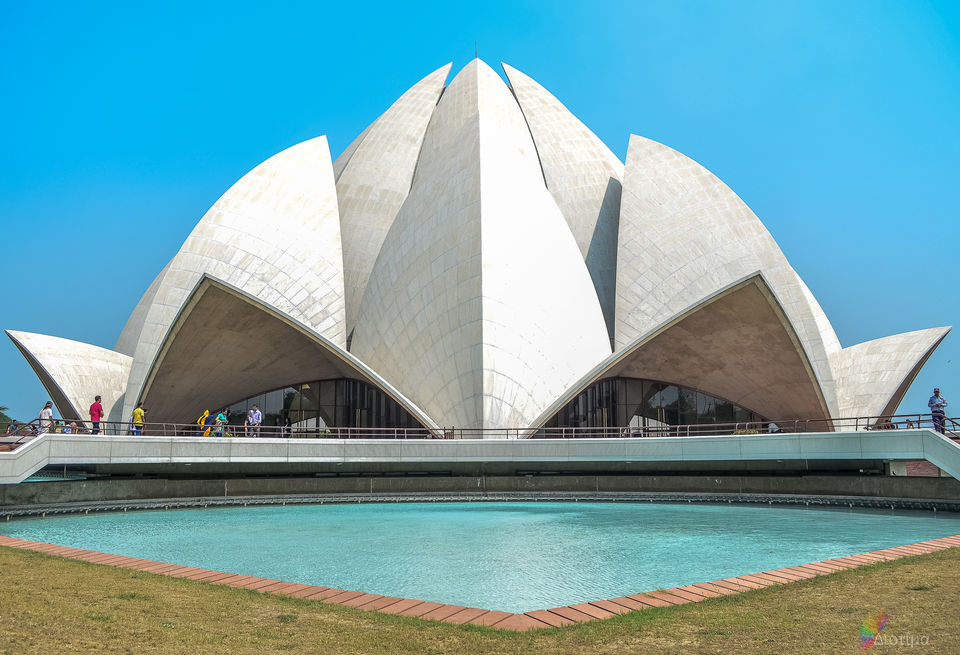 If you look closely into India's map, you will find that Delhi, Jaipur, and Agra forms a triangle. This triangle has been named as the Golden Triangle because of its rich architectural and cultural heritage, and glamour. The Golden Triangle should be in every Indian's travel wish list because the roots of a major part of the Indian history and culture lie there.
The Golden Triangle was in my wishlist for a long time until this year. The best time to visit this region is from October to March because it's too hot in the summer. Working in the Indian IT Industry, we do not have the lavishness to spend 7-10 days for a trip like this one. So our target was to complete the trip within 5 days, 4 nights. Technically we took leave for two days. Thanks to the weekends and Bapu's birthday on 2nd October.

Here goes how you can complete this trip in such a short time. And also in a pocket-friendly manner.
Day 1: Saturday
We took 10 AM Air India Flight to Delhi from Kolkata. This flight was also a part of the experience. It was me traveling in Boeing 747 for the first time. It's very rare when you get to travel on such flights on domestic routes. We reached Indira Gandhi International Airport Terminal 3 around 12.30 PM. Taking our luggage, we headed towards the Delhi Metro Airport Express Line. It cost us only Rs 60 to reach Rajeev Chowk from there. (Thanks to public transports). Our hotel was booked near the Karol Bagh metro station. Upon reaching the hotel, we freshened ourselves and went for lunch at a local restaurant. We thought about not wasting any further time there and headed straight to Agrasen ki Baoli. Mesmerized by such a historical structure amidst the busy city life, we went to Raisina Hill next. It was amazing watching the sunset here while walking towards the India Gate through the Janpath. This is the same road where army processions are held on Republic Day. From there we took an auto to Sarojini Nagar market which is famous for cheap street shopping. You will get original replicas of every domestic and international fashion brand here. After some shopping, it was time for some "adda" at the heart of the city, the Connaught Place. We went for dinner at a restaurant inside CP-The Mother India. We tried Biriyani here but trust me, Kolkata Biriyani is way better. We had to catch a very early morning train the next day. So it was time to hit the bed.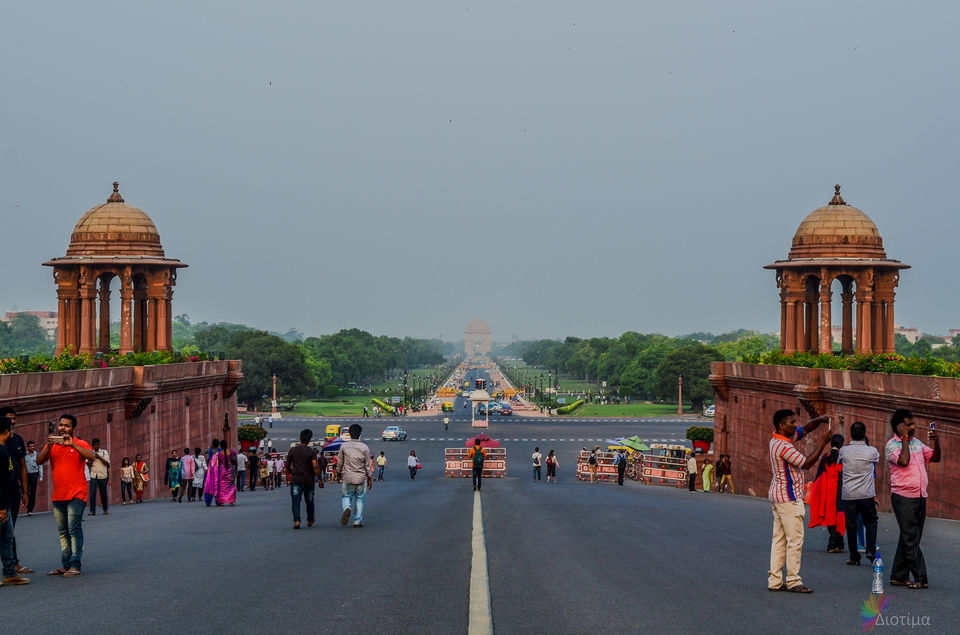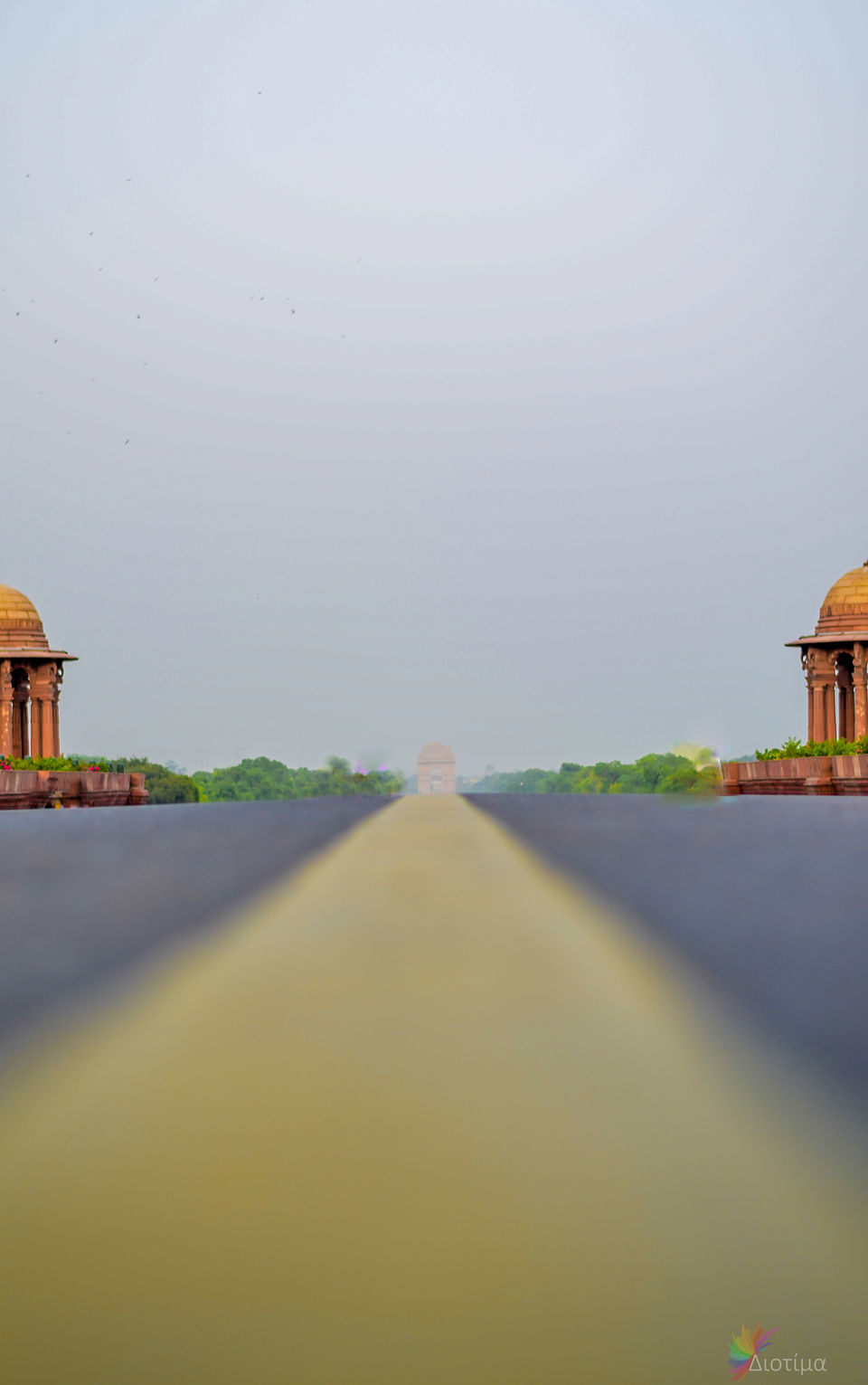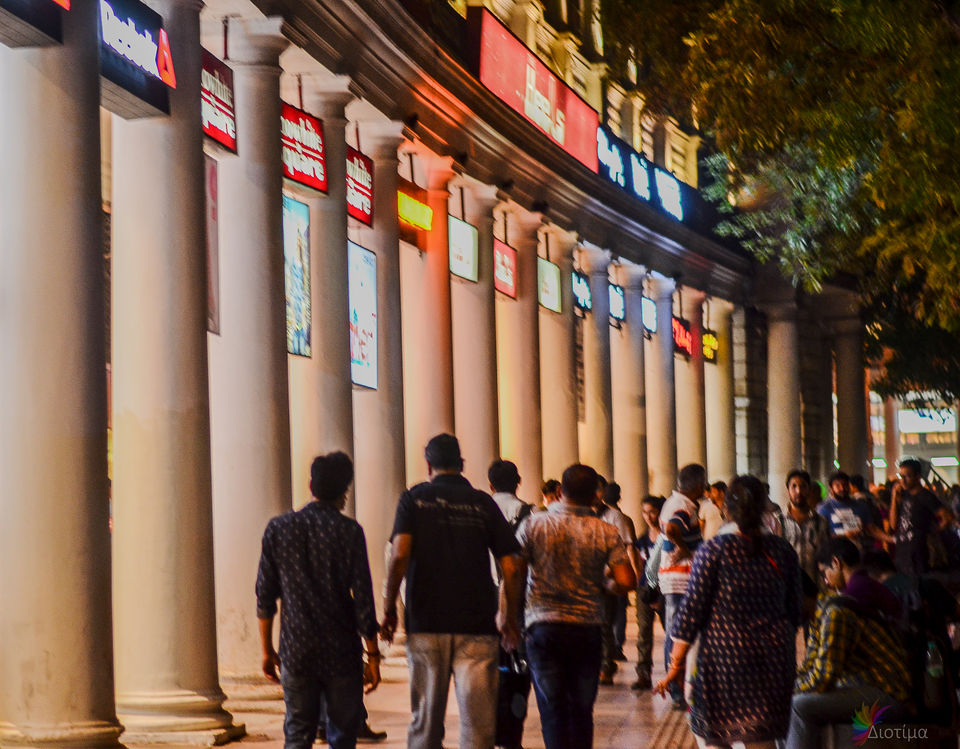 For a late riser like me, getting up at 4.30 AM is really tough. Anyway, we managed to freshen ourselves within half an hour and start towards New Delhi Railway Station. We reached the station by 5.30 AM through the foggy auto ride and waiting for the turn to aboard the New Delhi- Ajmer Shatabdi Express. Remember we were traveling in a very short budget so we were using public transport wherever possible. The train started for Jaipur by 6.10 AM. Breakfast served in the train was decent. Train journeys are as always refreshing. We reached Jaipur at 10.45 AM. Just getting out of the station, we felt the strength of Sun there. We booked an Ola to our hotel, Park Regis near Jal Mahal. On our way to the hotel, we saw numerous pink buildings and even passed through the Patrika Gate and Hawa Mahal. The hotel was an awesome one with superb amenities. We managed to book this hotel at an exorbitantly low price. Thanks to Goibibo for the deals. We had our lunch upon reaching there. After having the lunch we set out for City Palace ignoring the sun. It's an amazing palace with mesmerizing grandeurs. Next, we went to Hawa Mahal and we climbed to the top to witness the "Hawa" (wind) through the holes as done by the Rajputs. We booked an Ola Rental which took us to Nahargarh Fort from there. Believe me, it's the best thing I saw in Jaipur. The fort is located above a small hill. We could spot peacocks roaming here and there while ascending to the fort. The entire city can be seen from there and the spot provides a picturesque setting during sunset. You will experience the cultural heritage here. Amer Fort was our next destination. Climbing to the top of the Amer fort by foot is itself a hiking adventure. The most photographed place of Jaipur will keep up to its expectation. Climbing down it was almost evening and we went to Jal Mahal. The place near Jal Mahal is always a great place to spend time with family or friends. It was our fortunate luck that it was a full moon day hence we got an amazing view of Jal Mahal at night. We had the signature Rajasthani dish, Dal Bati Churma. We had dinner at our hotel. We tried Laal Maas and Ghewar. Both were utterly delicious.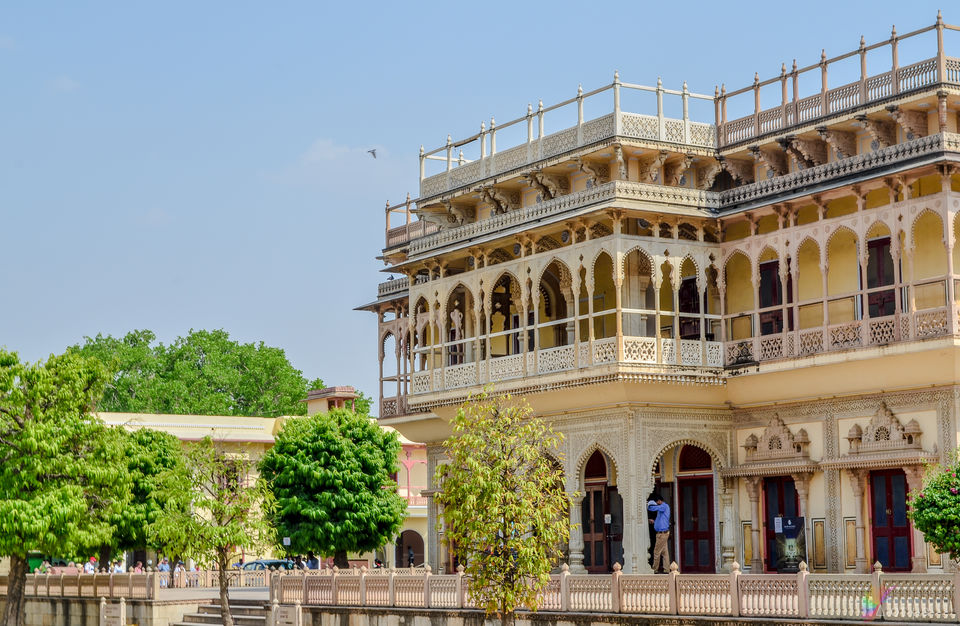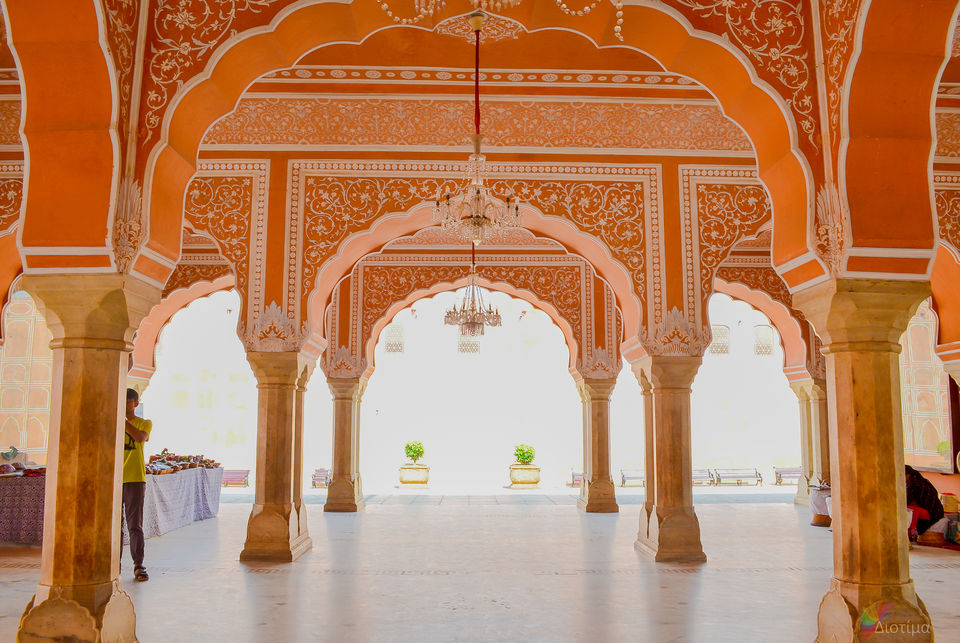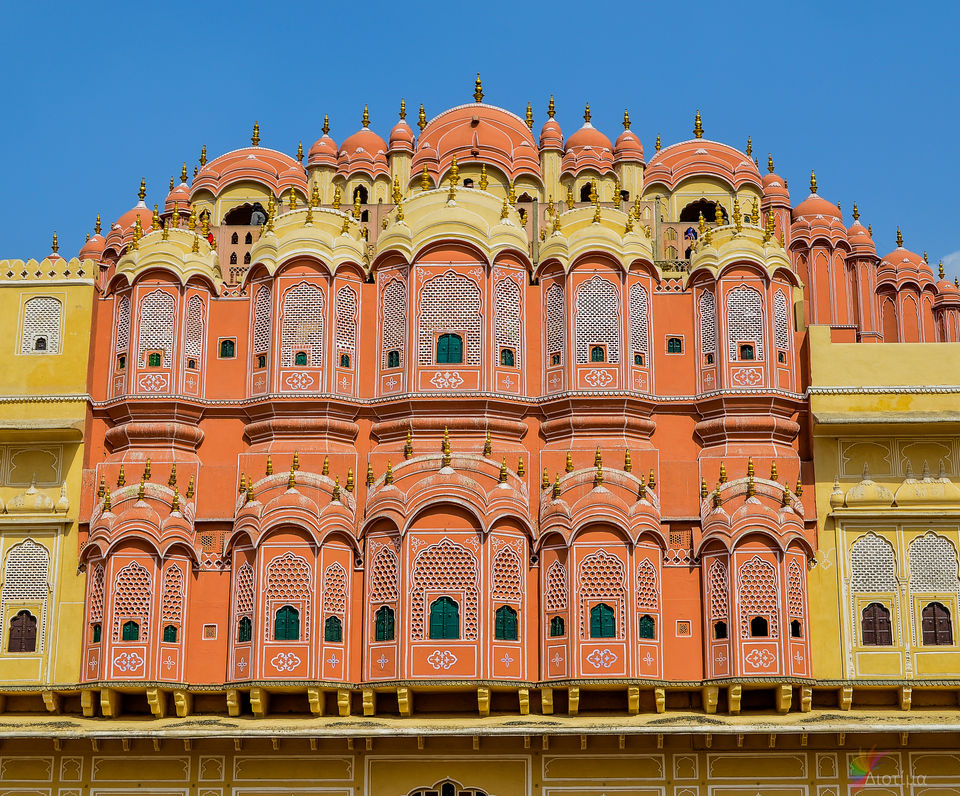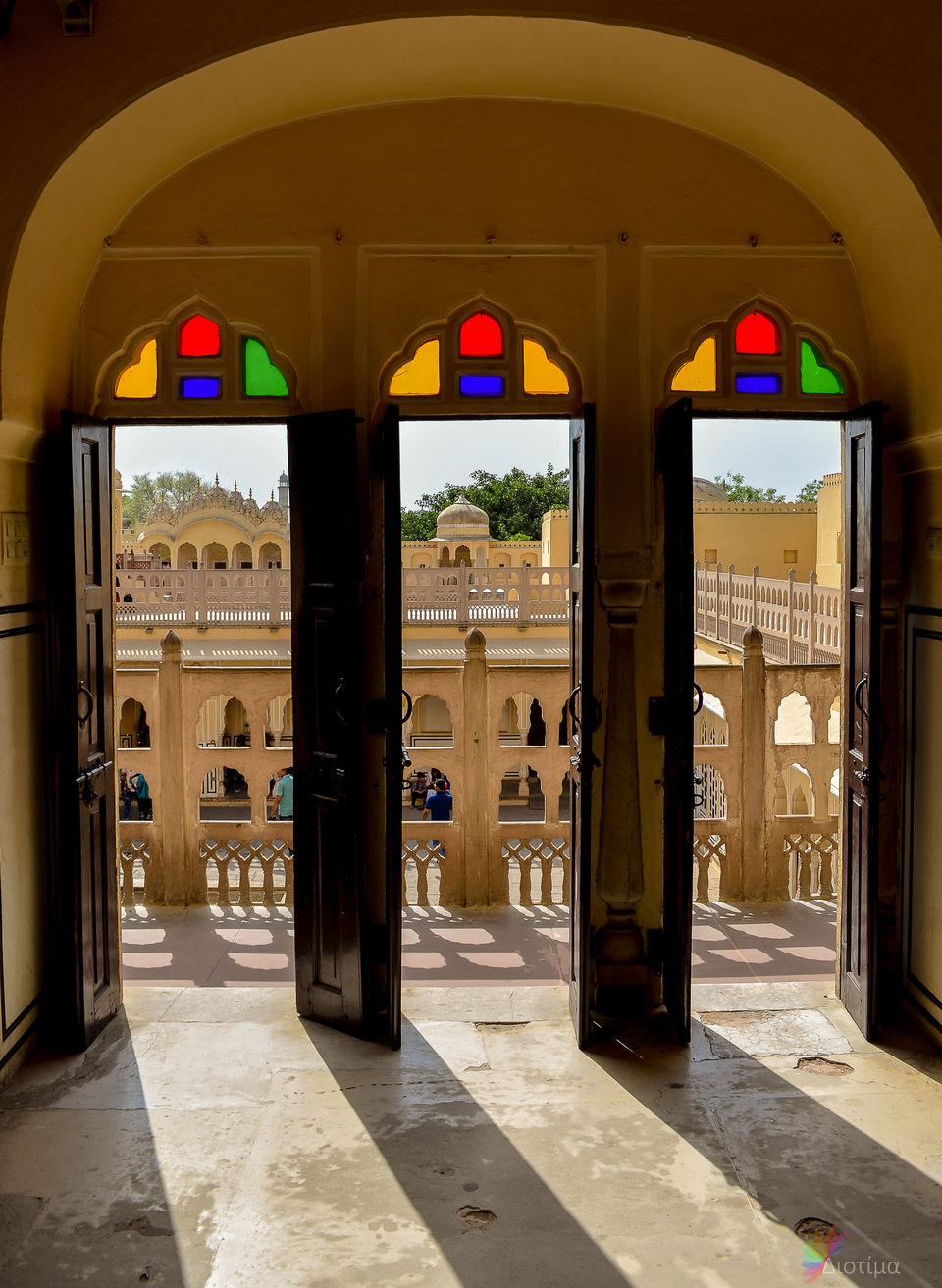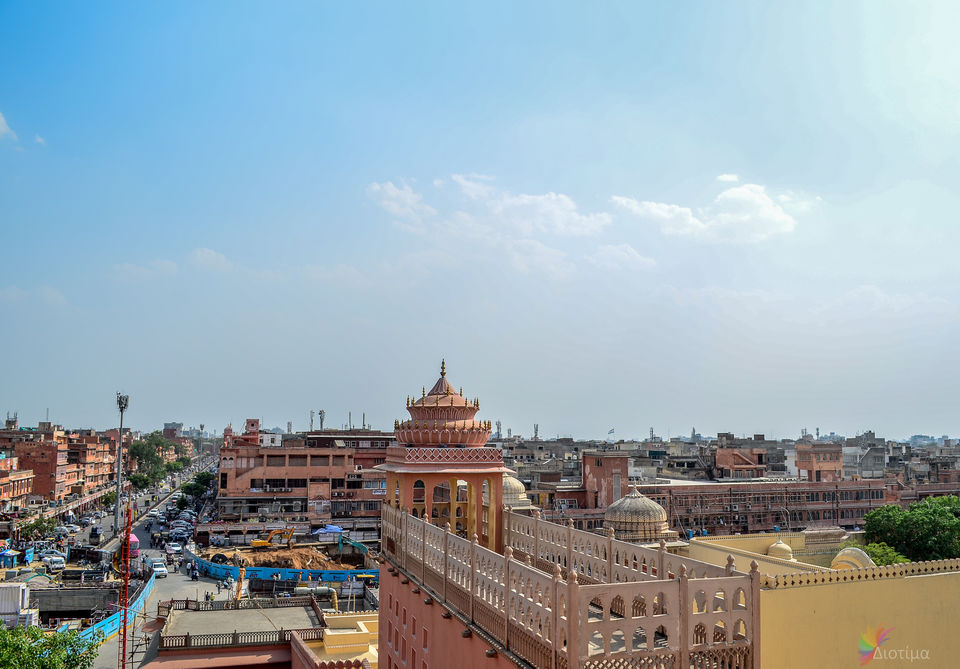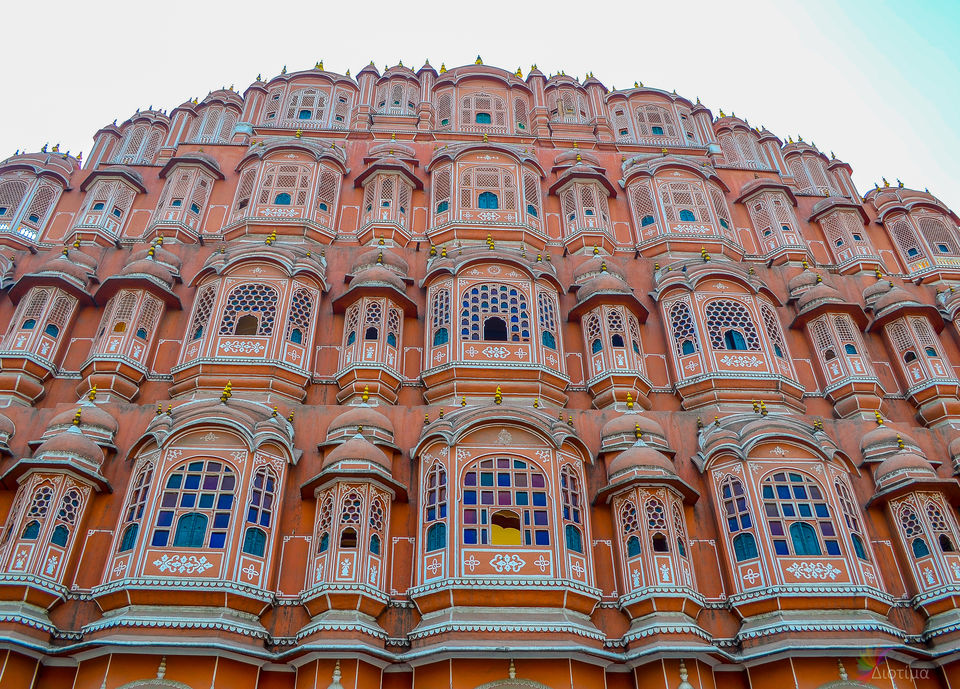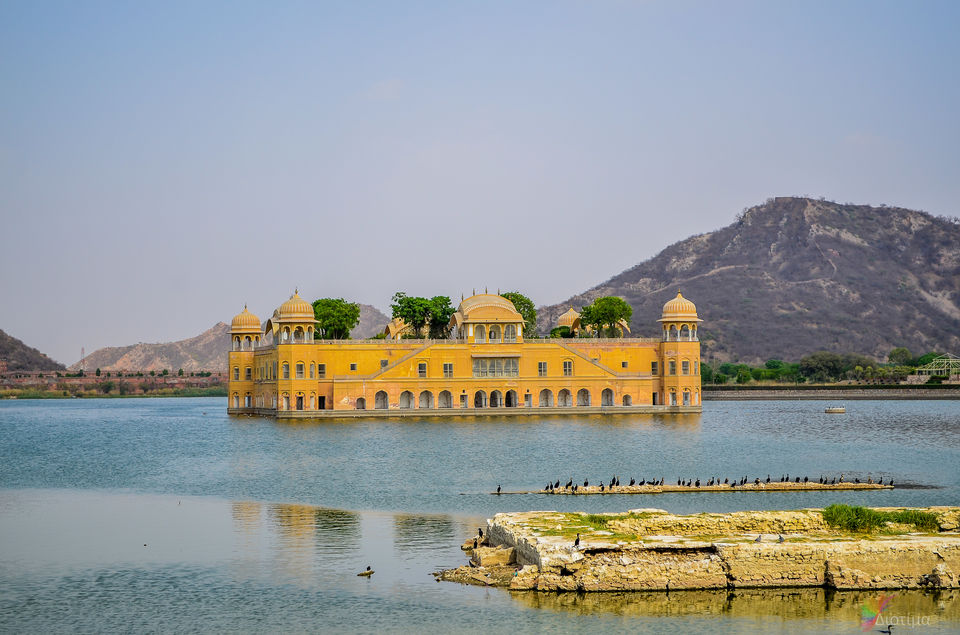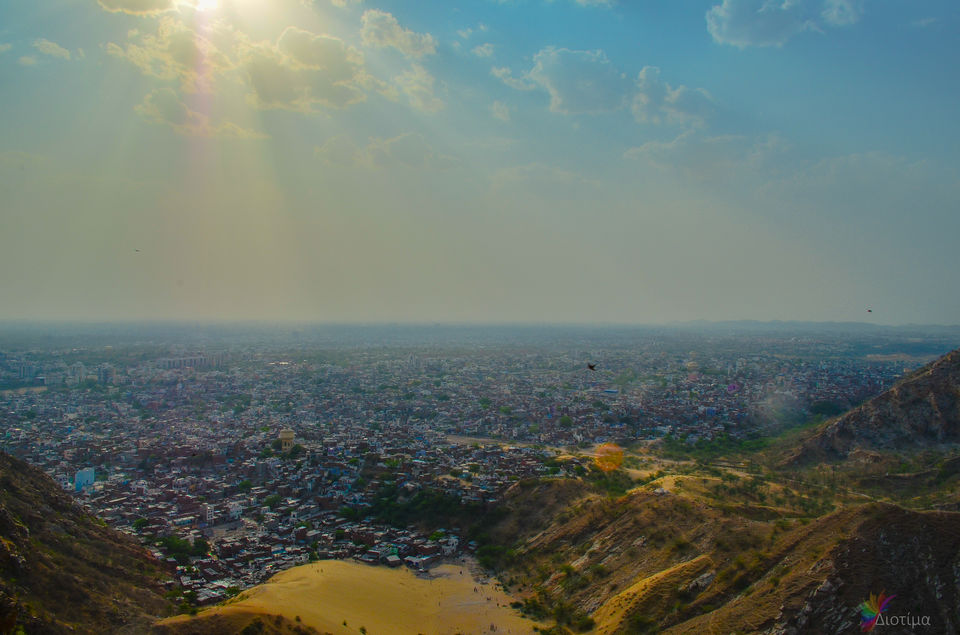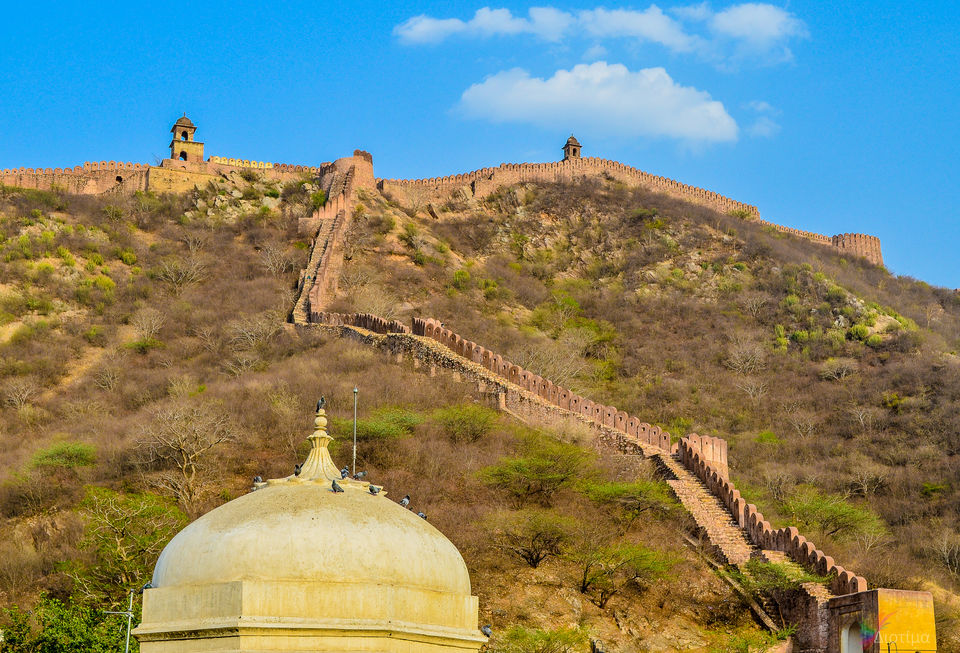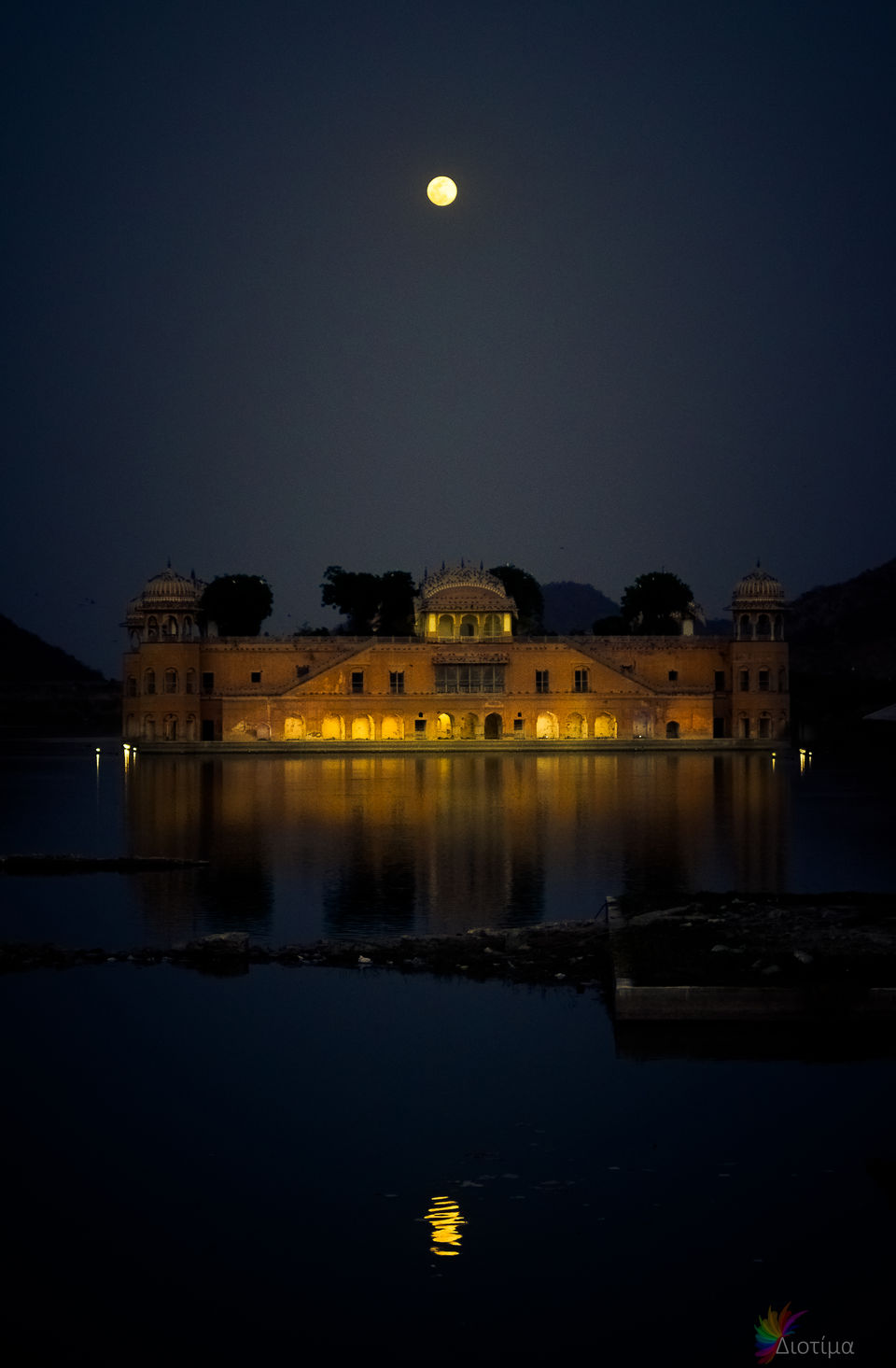 We woke up early morning, got freshened up and in the meantime our car was ready at the hotel gate. After checking out we started towards Agra. The driver was a young one and promised us to show an extra place on our way towards Agra. On the way, we took a stop at Chand Baori, the famous step-well that has been shot at a number of Bollywood Movies including the very recent movie Dhadak. From there we went to Fatehpur Sikri. Fatehpur Sikri, Buland Darwaza has been a part of many aspects of Indian History. This is believed to be one of Akbar's best creation. By the time we completed Fatehpur Sikri, it was almost dark and we headed towards our hotel at Agra, The Grand Imperial. It was one of the finest hotels we have ever stayed. This property is a 100-year old property blooming with heritage. We had our dinner here in pure Mughal Style accompanied with some good live music. It was again time to bed early since the next day was the D-Day.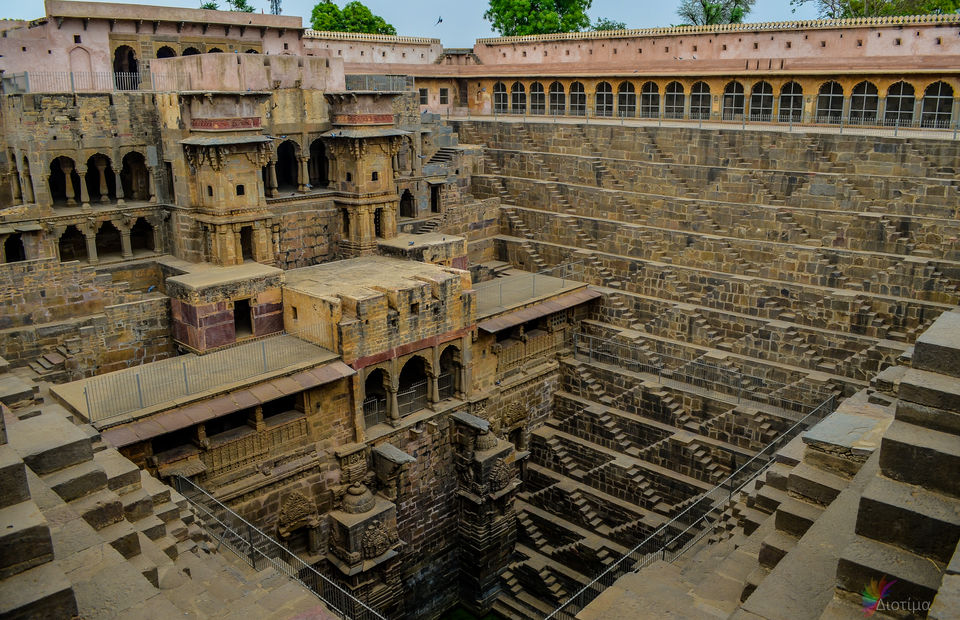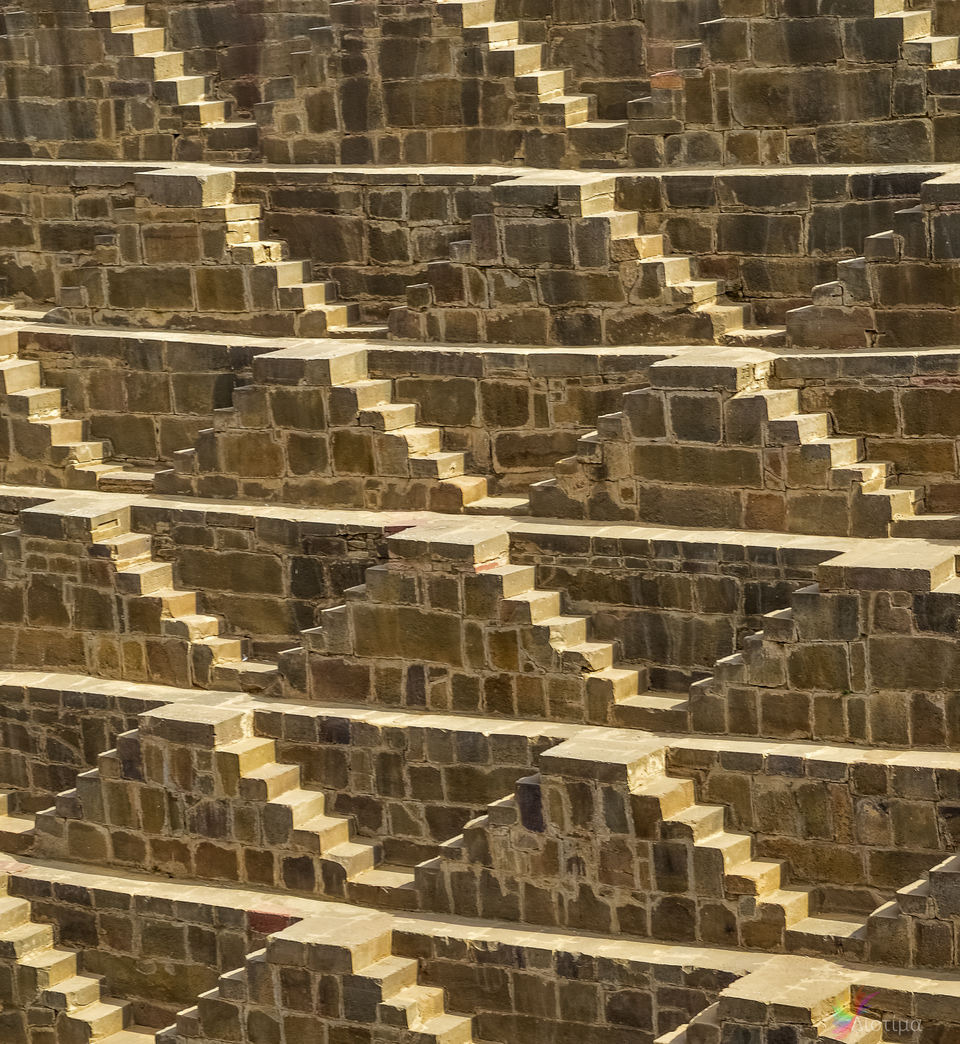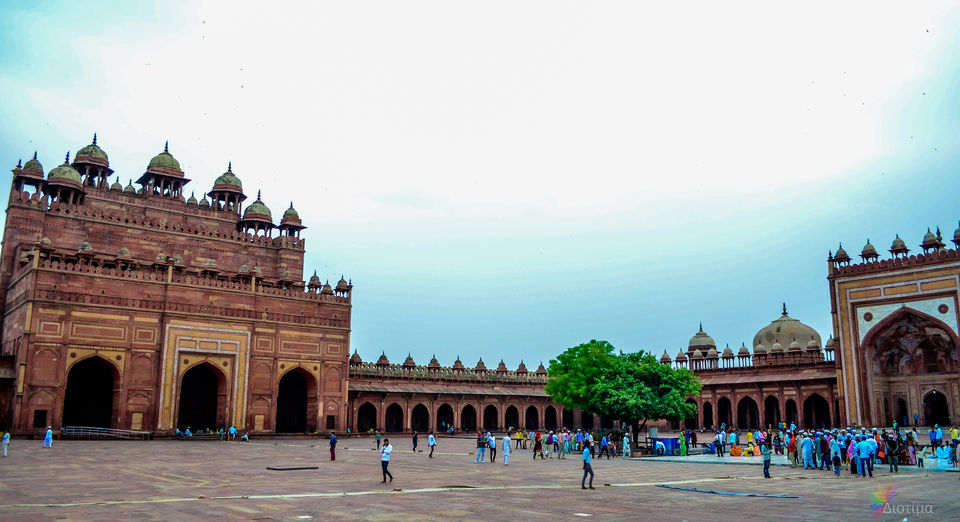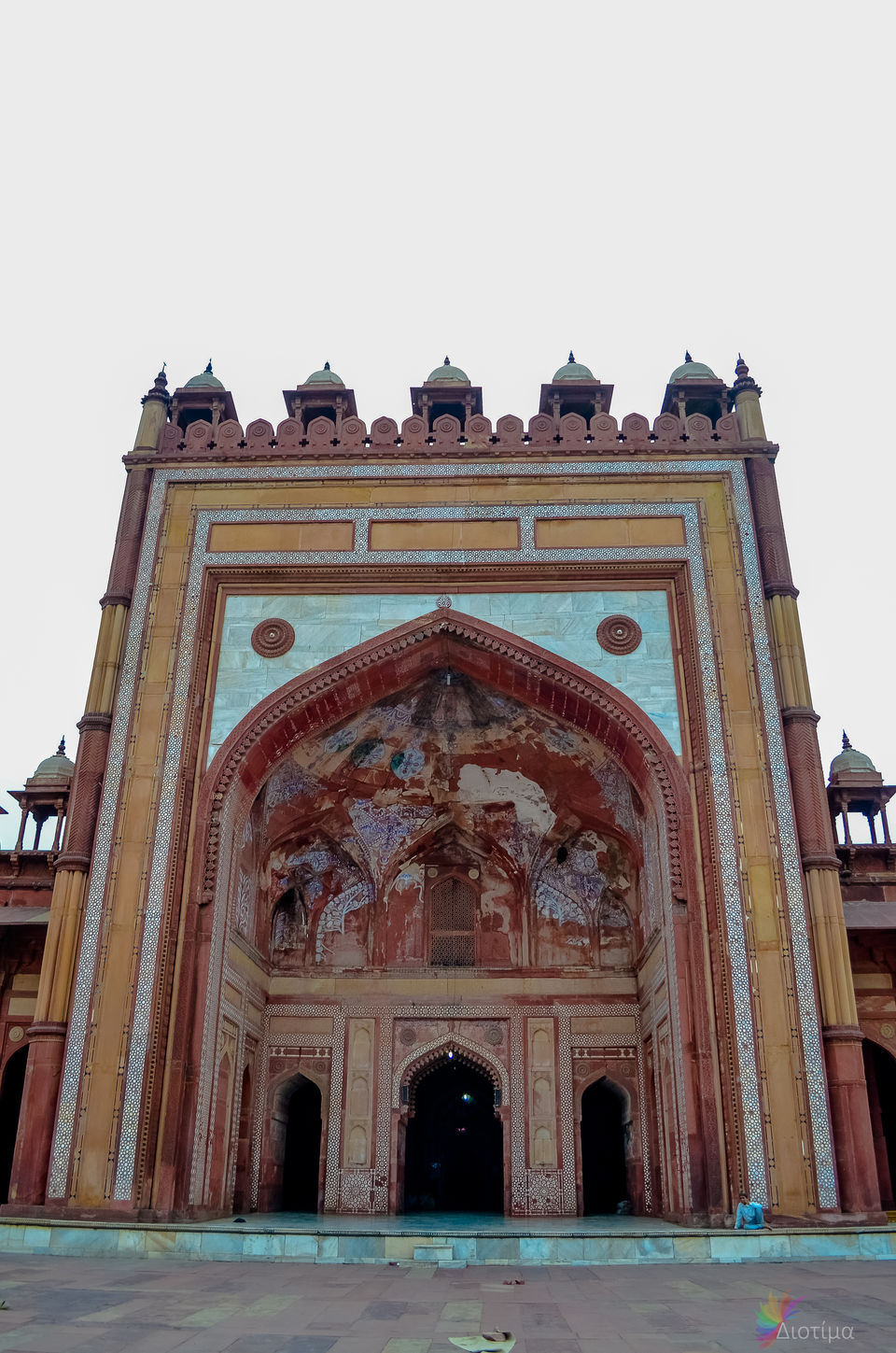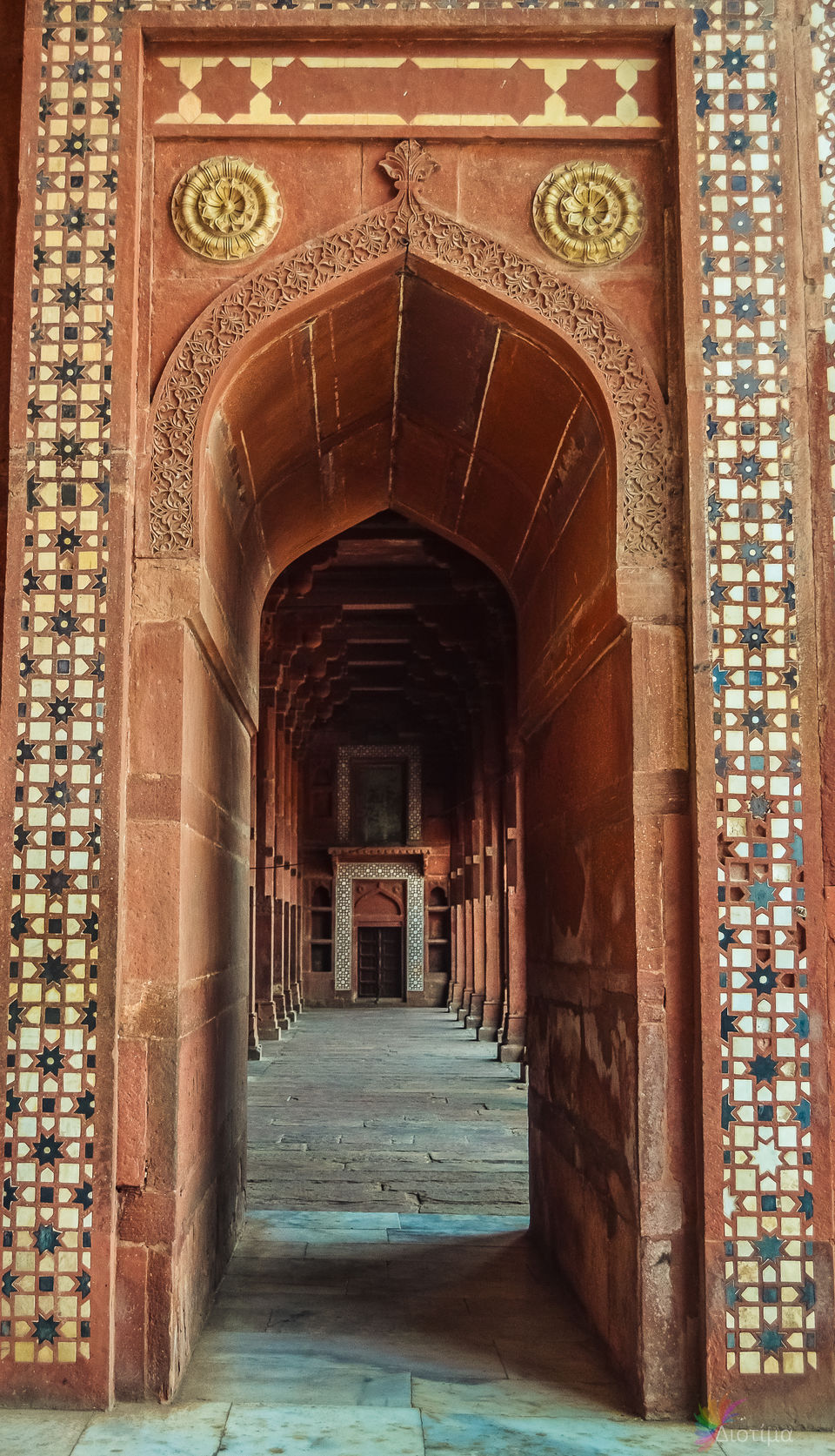 Time for Taj Mahal! We woke up early at around 6:00 AM and started for Taj by 7:00 AM because we wanted the best pictures. But after reaching there we found out that we should have been earlier. Anyway, the sun was mild then. We took a stroll by the main mausoleum. It was my second time in Taj Mahal but it such that I was witnessing a magic all over again. We spent about 3 hours embracing the whiteness and purity of Taj taking photos in every possible corner. Now it was time for the Agra Fort. Agra Fort is so vast inside which you will never understand from outside. Agra Fort is an example of the sheer brilliance of Mughal Architecture. We were done by the afternoon and started for Delhi again to complete the last segment of forming a triangle. It was a pleasant experience by traveling through one of the finest roads of the country, The Yamuna Expressway. We entered Delhi around 5 PM in the afternoon. This time we were staying at the Bengali locality of Delhi, Chittaranjan Park. Without wasting time, we went out for local sightseeing. We went to Palika Bazar for Shopping. We had a Bengali dinner in the night at CR Park.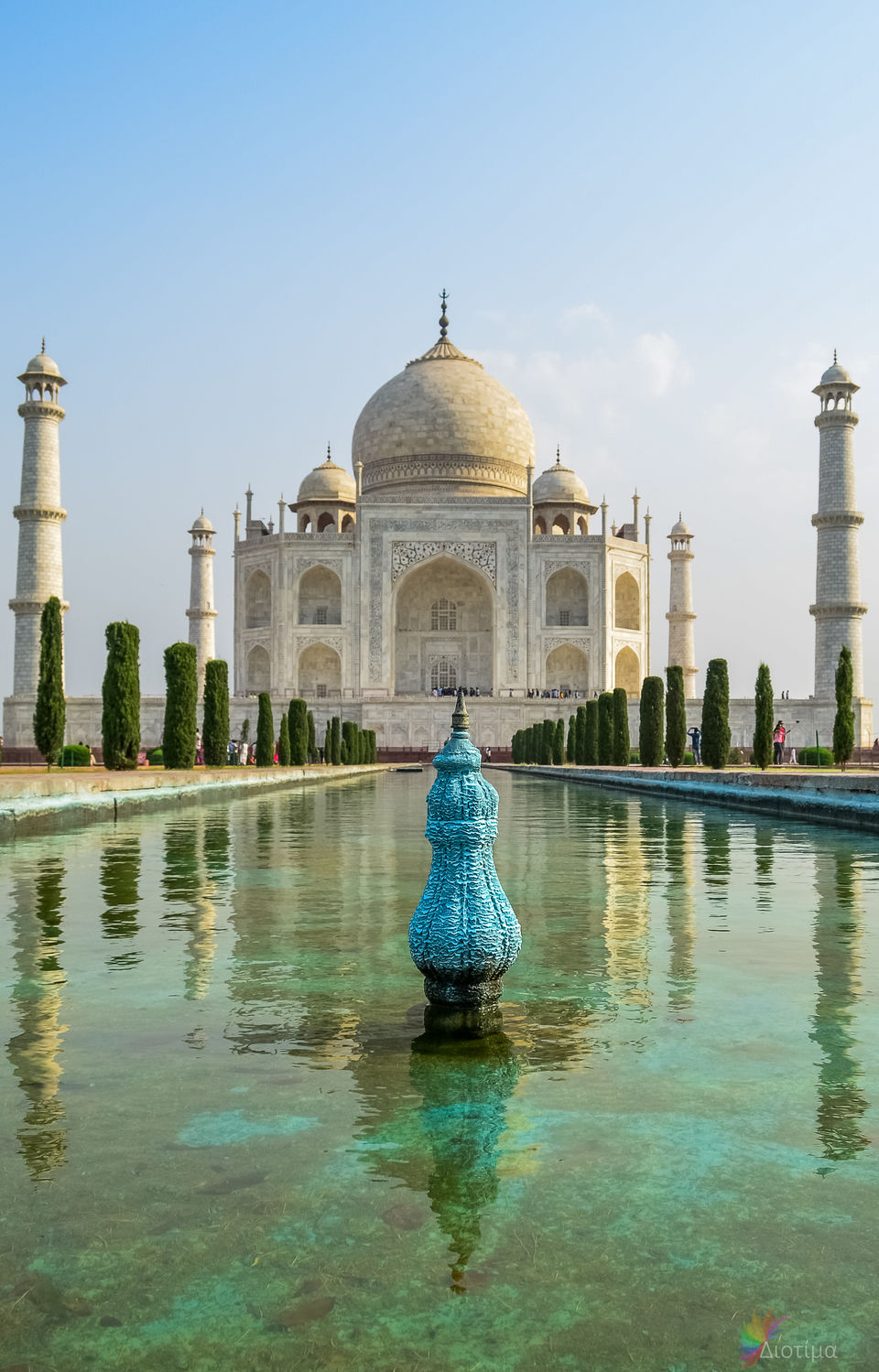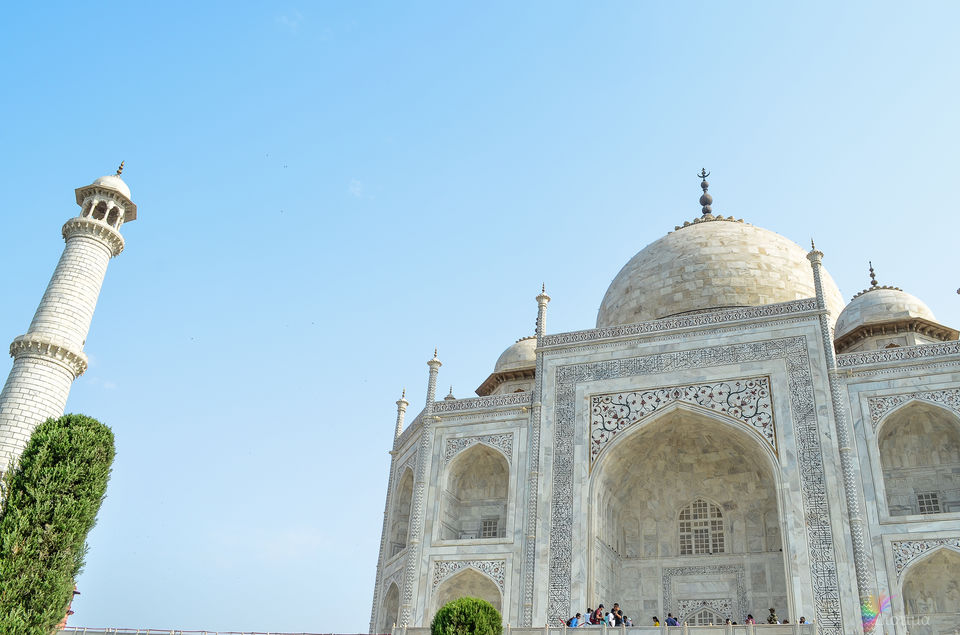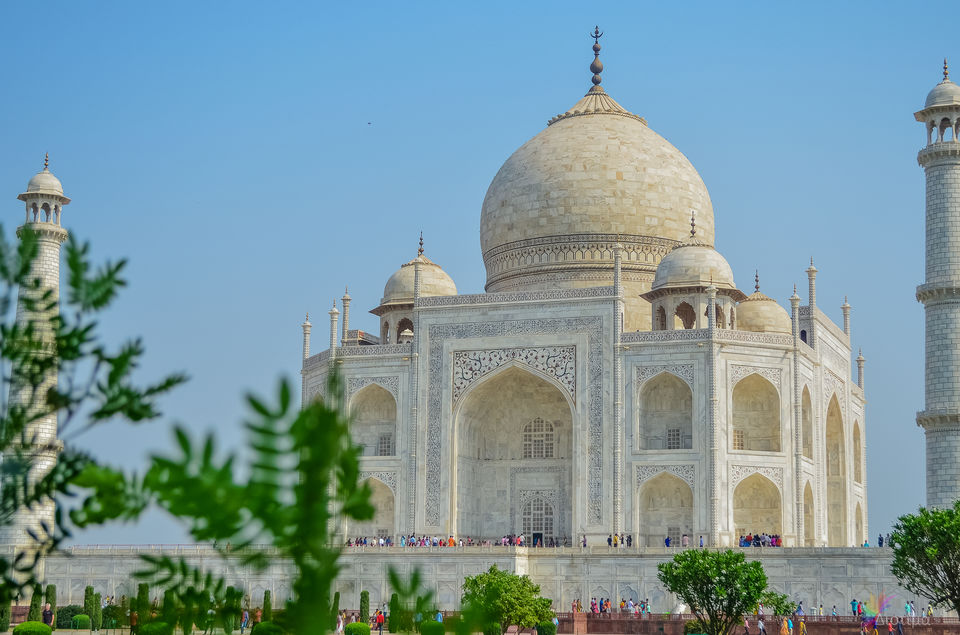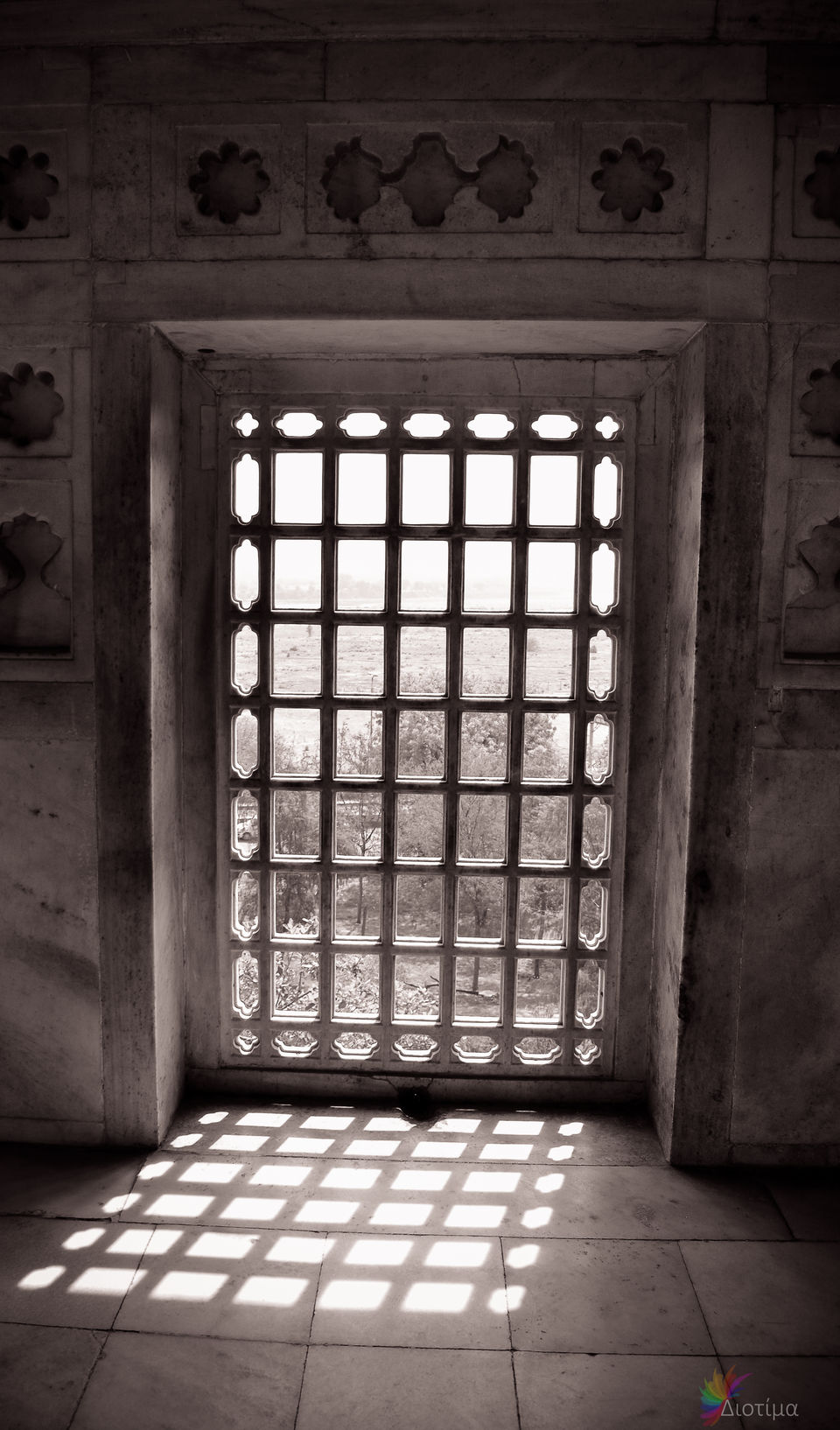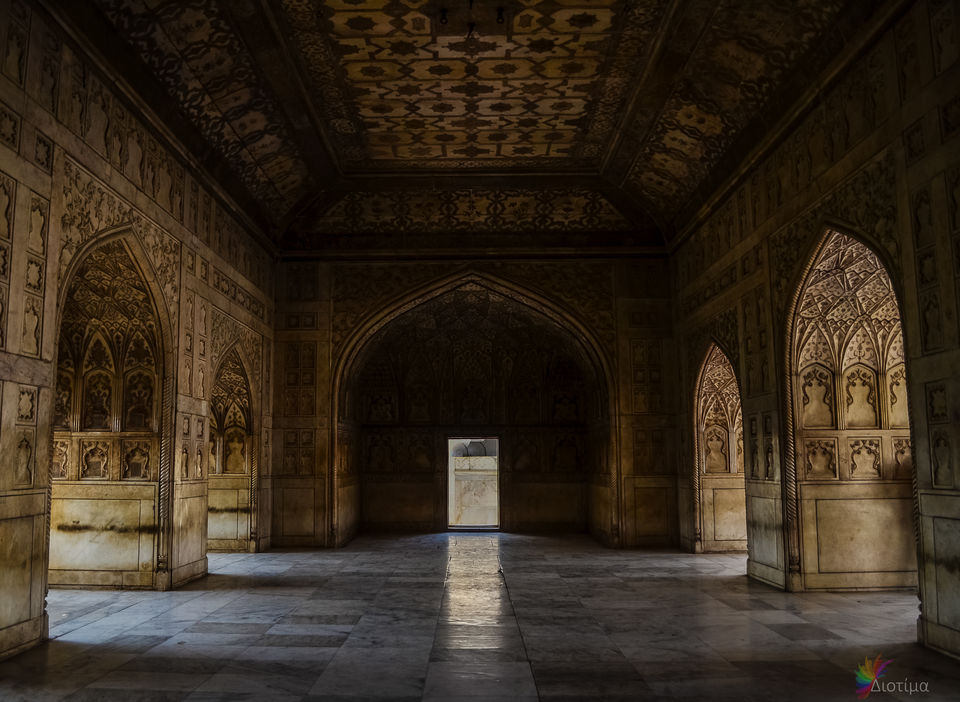 The Final Day of the trip! We were bound to wake up early since so many places were still remaining to be hunt by us. We went to Lotus Temple in the morning. Such a nice center of meditation, such a brilliant architecture. From there we went on to have the famous Dilli Ka Chole Bhature for breakfast. From there we went straight to Old Delhi. We entered the Jama Masjid through the congested streets. From there we visited Red Fort in a hand-pulled rickshaw. Our next stop was Jantar Mantar followed by Gurudwara Bangla Sahib. We had some Punjabi Sweets in the adjoining places. Now it was almost time for the return flight. We hurried ourselves to the hotel, we checked out and went straight to Terminal 1. Now complimentary lounge access came to use. We had a good lunch (for free) at the airport and boarded Indigo to fly back to Kolkata.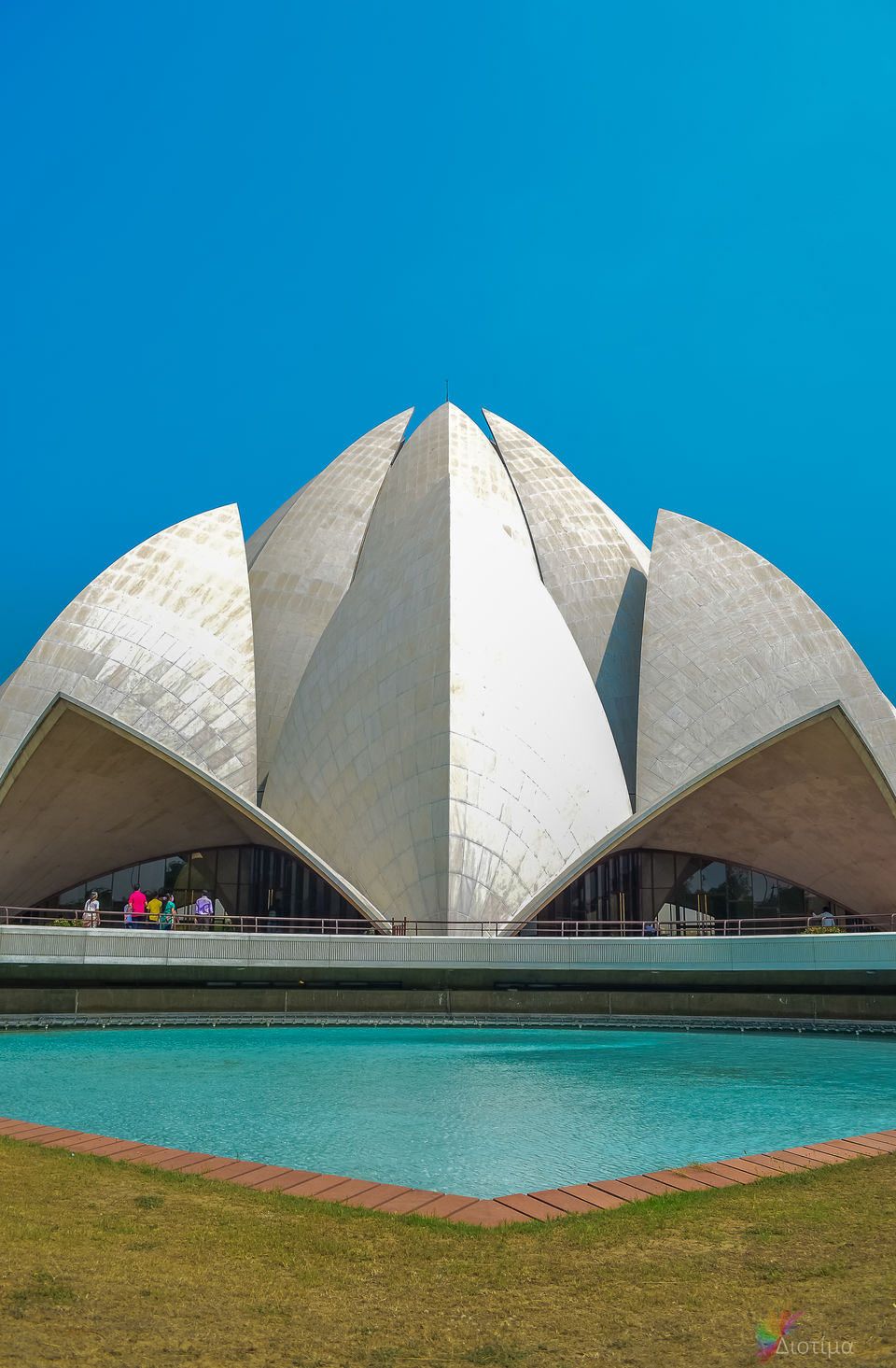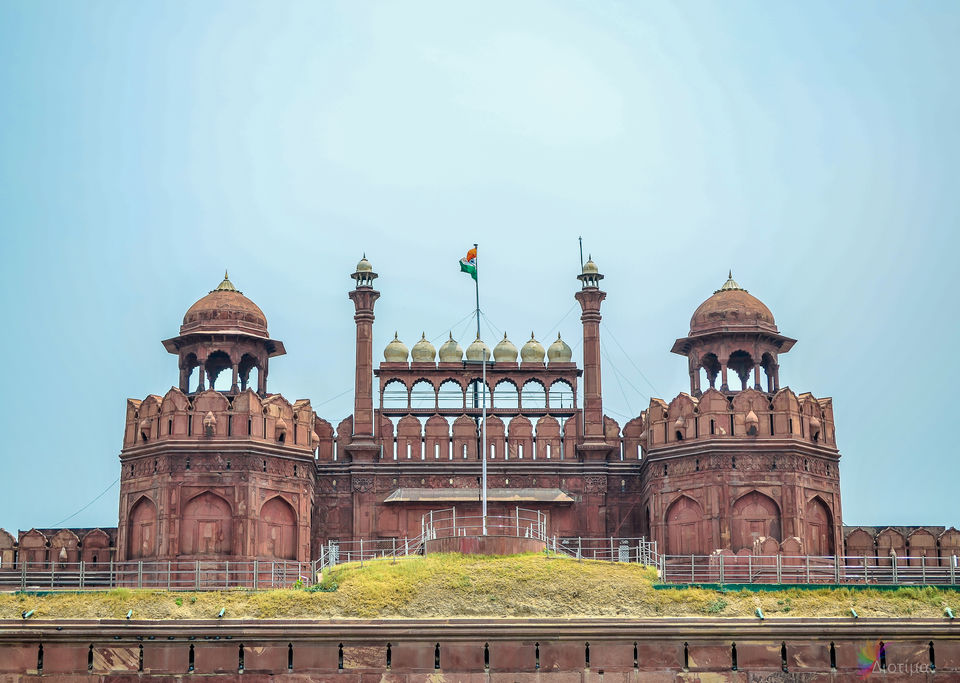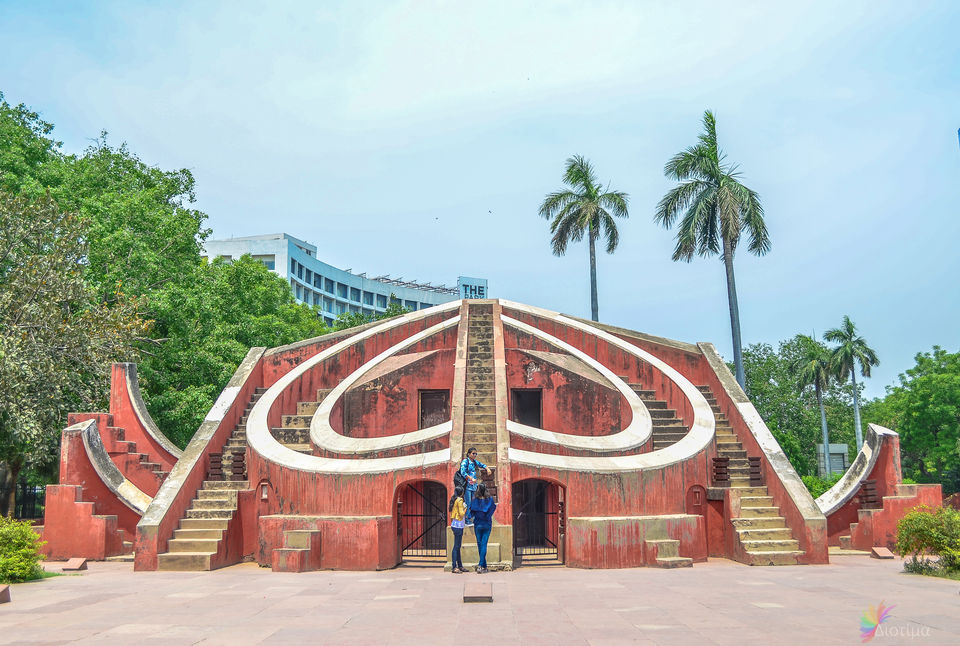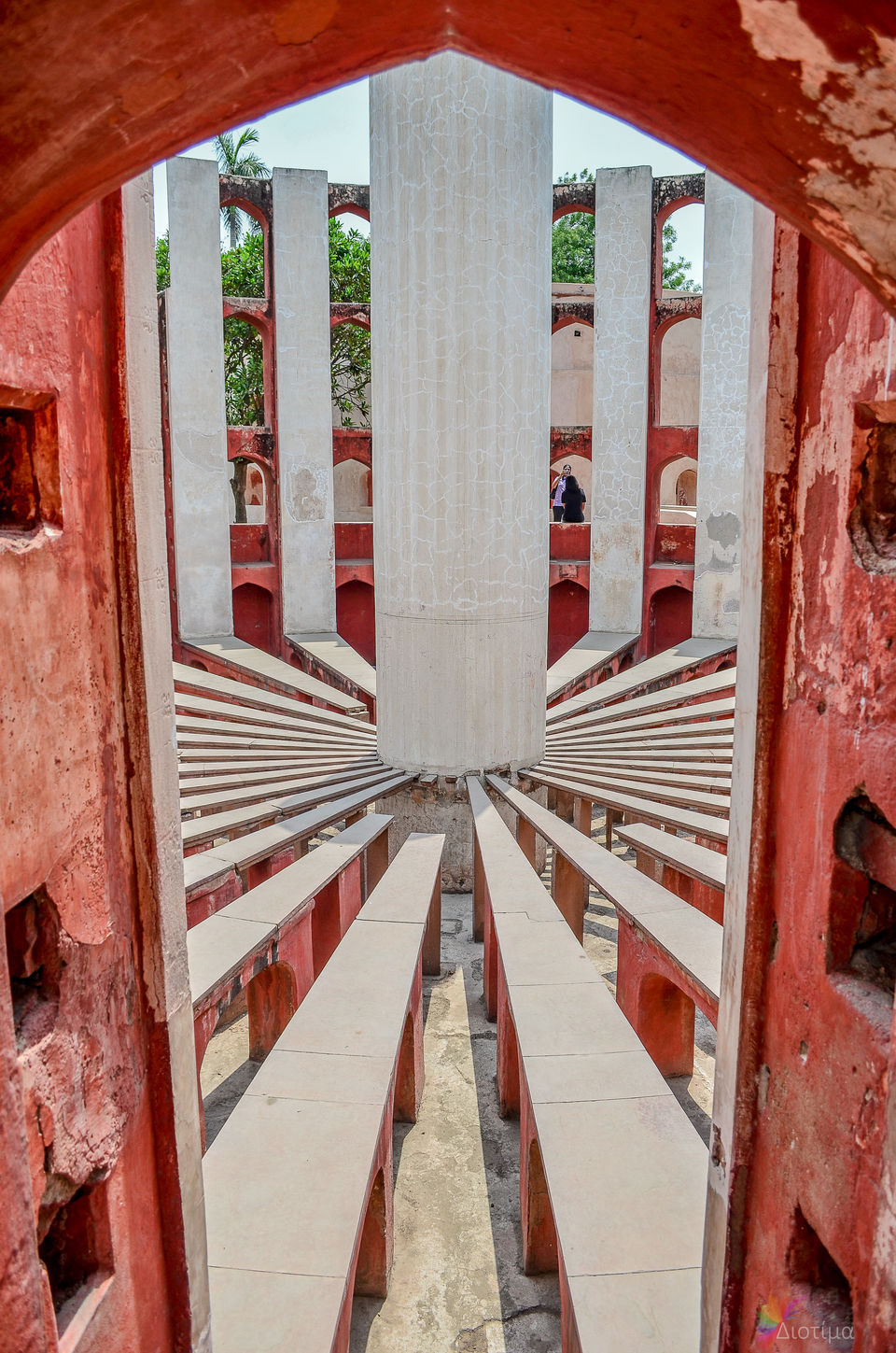 This trip will enrich you with the Indian culture. It will bind you closer to the Indian architecture. You will find the difference between Rajput architecture and Mughal architecture all by yourself. Trust me, this will be a trip very close to your heart.