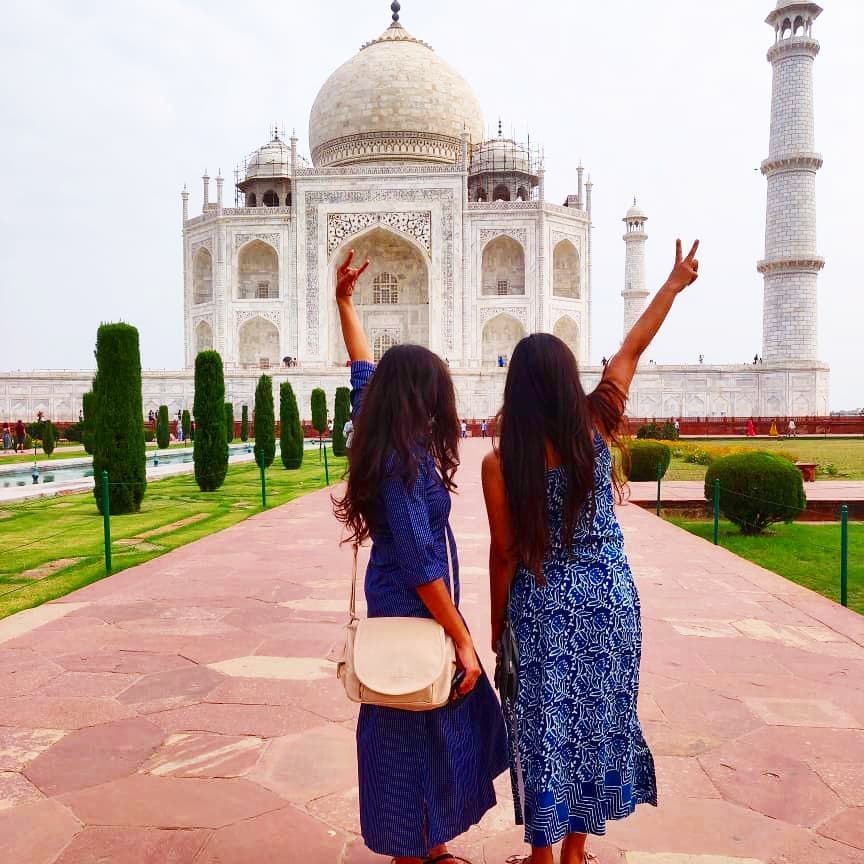 (Jaipur - Agra - Fatehpur Sikri - Gwalior - Orccha - Varanasi )
In 2018 I visited Delhi, on Jantar Mantar, I came to know that there are total 3 one in Delhi, Jaipur and one in Varanasi which were built by the same king. That drove me crazy to know about this city more. I was checking out the places which were Jaipur and Varanasi and they were built by the same king. While doing that I found out Jaipur Agra, Gwalior is a travel triangle for historians. I got curious and tried to plan for these three but ended up planning Jaipur Agra Gwalior Orcha Khajuraho and Varanasi
We planned for 8 days we did not know it would work or not. It was all girls trip we three took flight from Mumbai to Jaipur and started the journey of uncertainty.
Jaipur - Agra- Fatehpur Sikri
Hawa Mahal
Built by the Kachhwaha Rajput ruler, Sawai Pratap Singh.It has 953 windows on the outside walls. The honeycomb shaped and beautifully carved windows allow breeze to blow through the palace and makes it a perfect summer palace.
Fatehpur Sikri
Built with uniform architectural style, was developed in the 16th century. Jodha Bai Palace is architecturally stunning, it has mirrors and stone interior which impresses more. I will advise on guide at this place because they help you understand the importance of each and every palace and architecture. There is a possibility that the guide may knowingly suggest you that you buy the cedar to offer at darga. You should do it depending on your heart, if you want to do so you should go for it. Don't be a victim of their forcible strategy.
Buland Darwaja is what Fatepur Sikri is famous for. Huge architecture, basically Mughal impacted architecture. Similarly, there are Ibadat Khana then Palaces of Jodhaa and Akbar's First wife. The interesting thing is the one which is built for Jodha is an amalgamation of Hindu Muslim architecture.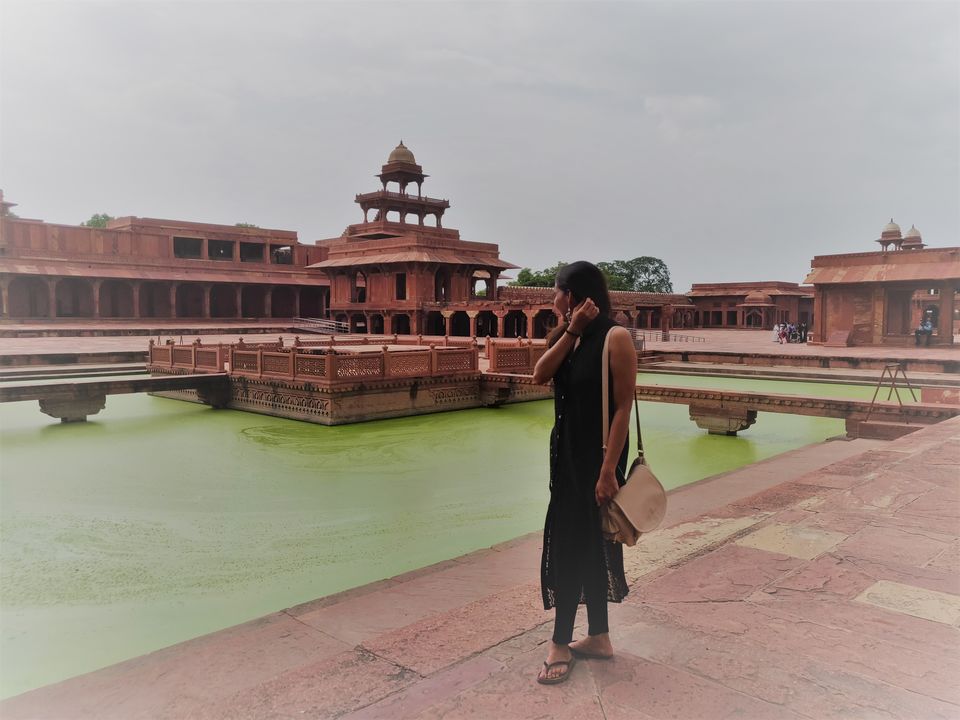 Orccha
The Word 'Orccha' means a hidden place. Orchha is a very old and beautiful town built in the year 1501 by Maharaja Rudra Pratap Singh. This place has range of archaeological monuments. The ambiance of the town is very pleasing and the location on the banks of river. Rainy season is perfect to take a look of these monuments.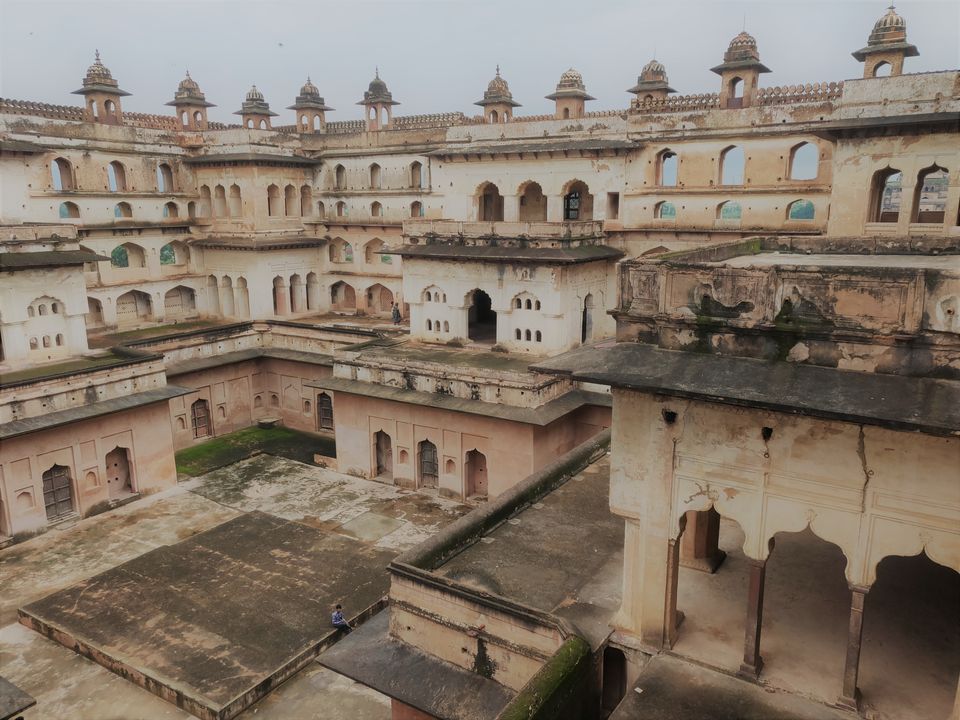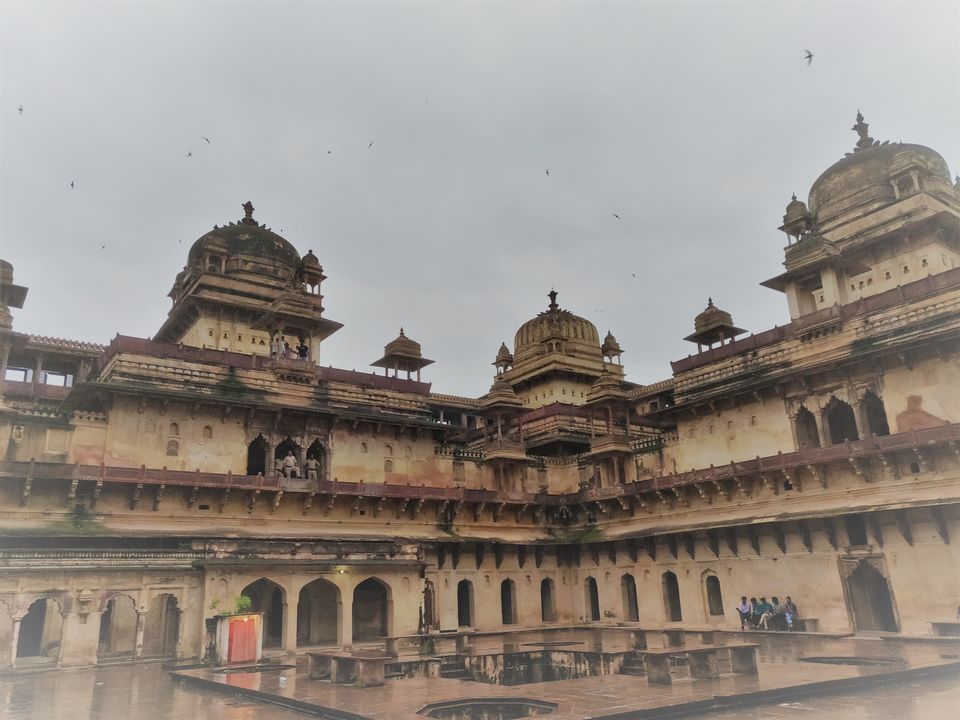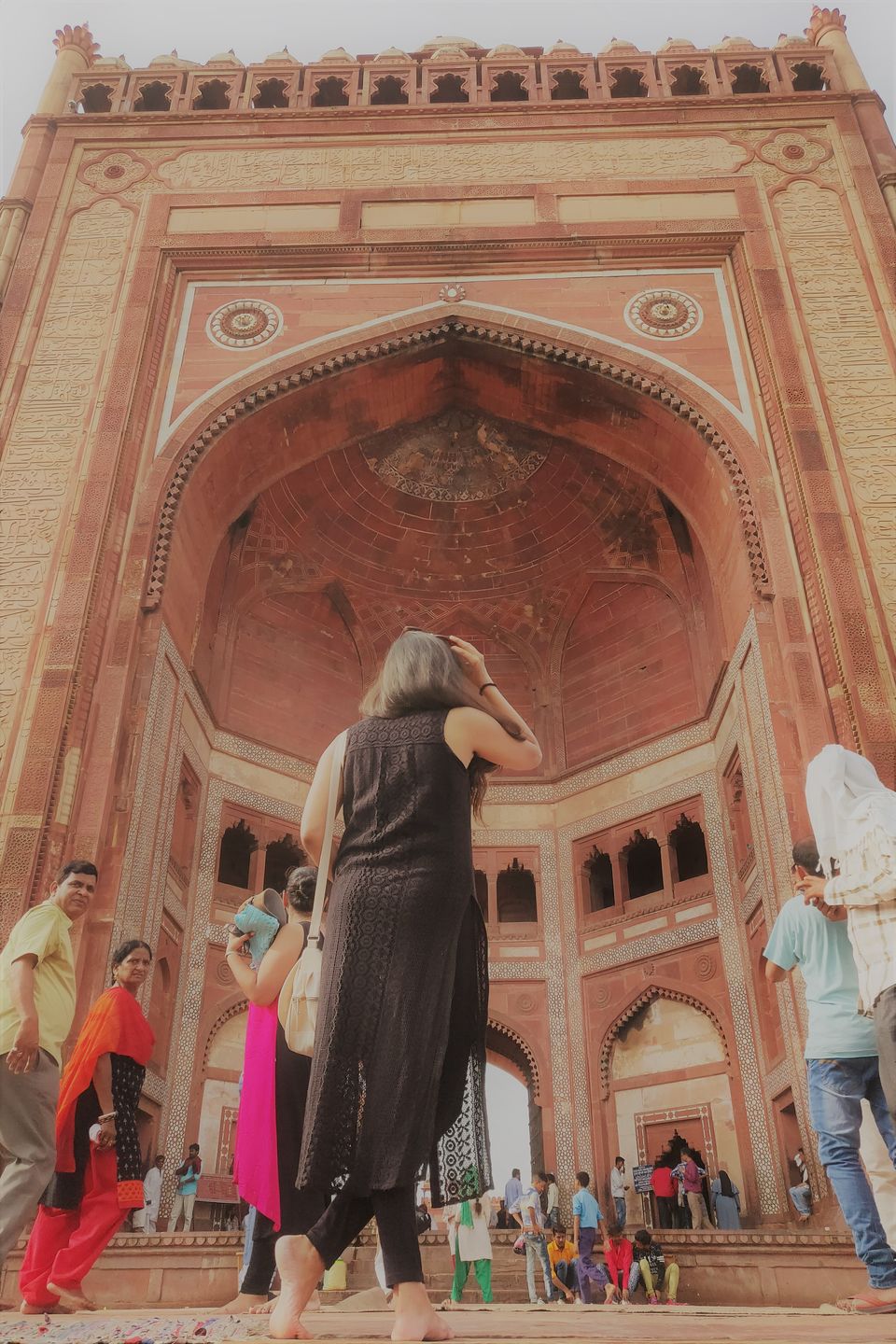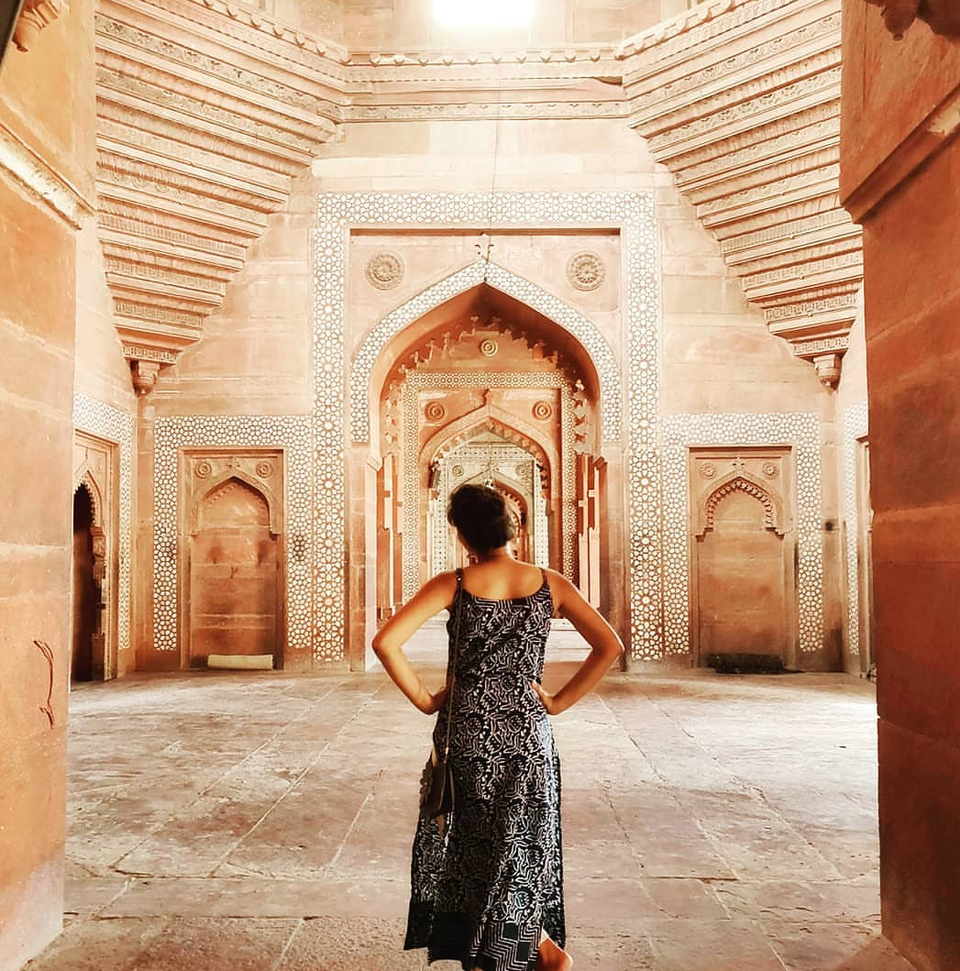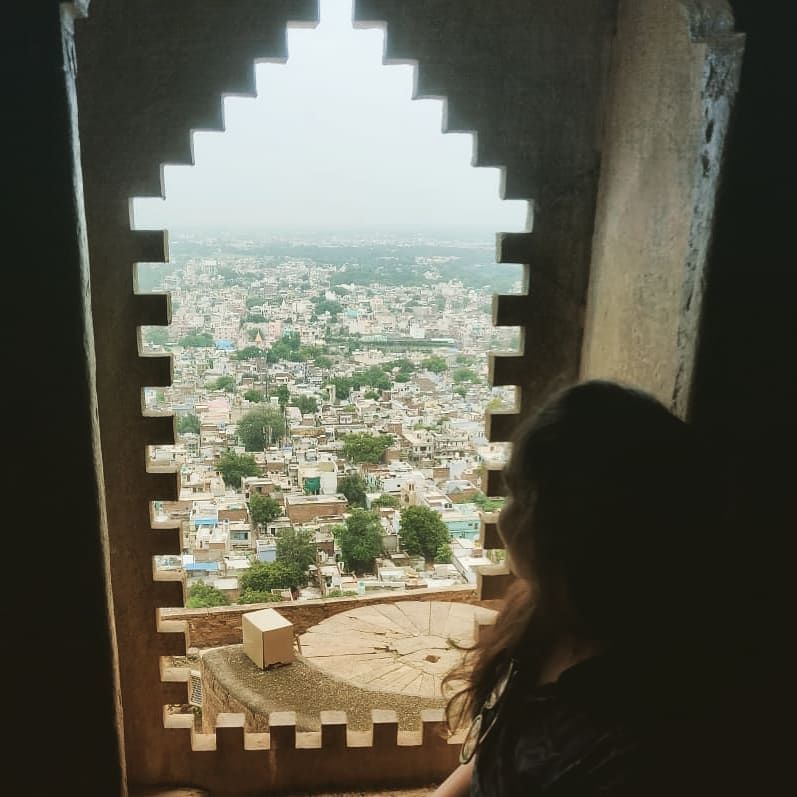 hdhdhdshsWe stayed in Orccha for 2 days then we took train to Varanasi.
Varanasi
We reached Varanasi. We spent 2 days n Varanasi. First day we attended Ganga Aarti at Dashashwmedh Ghat in evening also roamed in market near temple of Kashi Vishwanath. Banaras sarees are very cheap I will suggest buying one if you are visiting.
Second day we took boat ride across river which was Ghat Darshan. Sailing across every ghat f Varanasi listening to their history and purpose.
Gangaarti was spectacular experience. An aarti is a devotional ritual that uses fire as an offering. The aarti is carried out facing the river. The lamps are lit and circled around by the pandits clocckwise, accompanied by Aartis in praise of Mother Ganga. The idea is that the lamps acquire the power of the deity. After the ritual is complete, devotees will cup their hands over the flame and raise their palms to their forehead in order to get the Goddess's purification and blessing.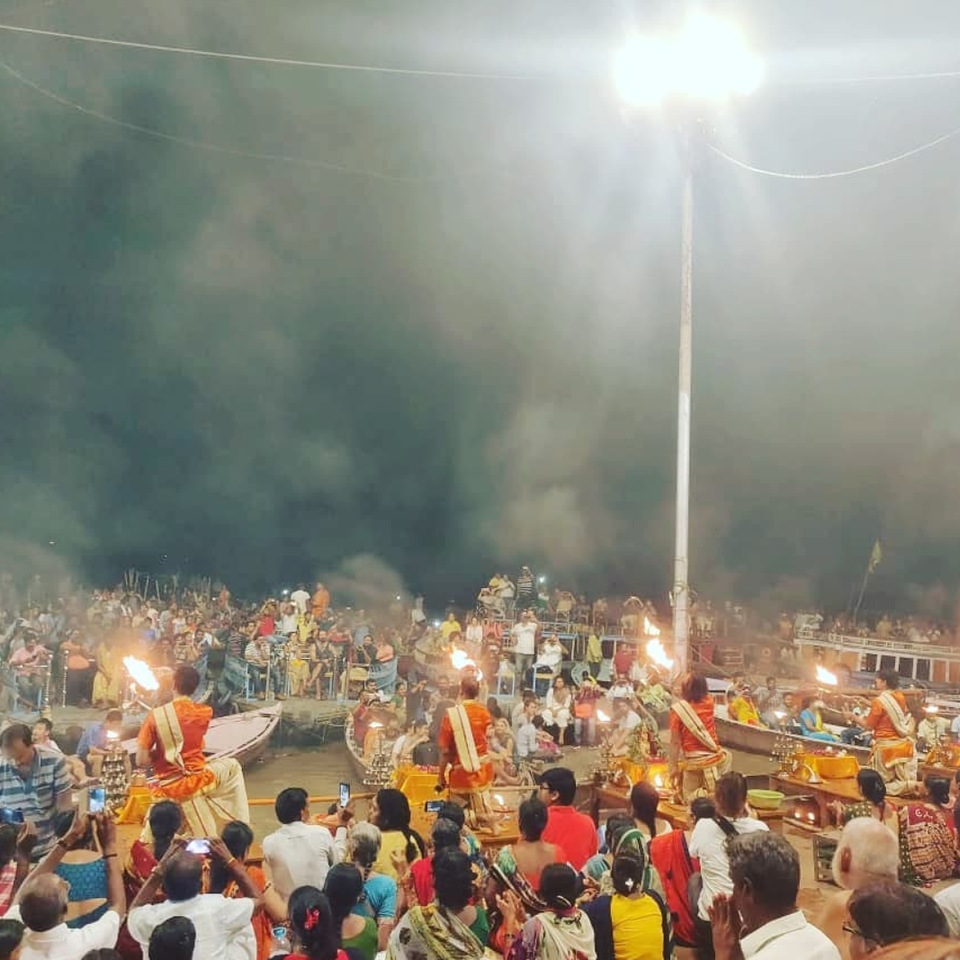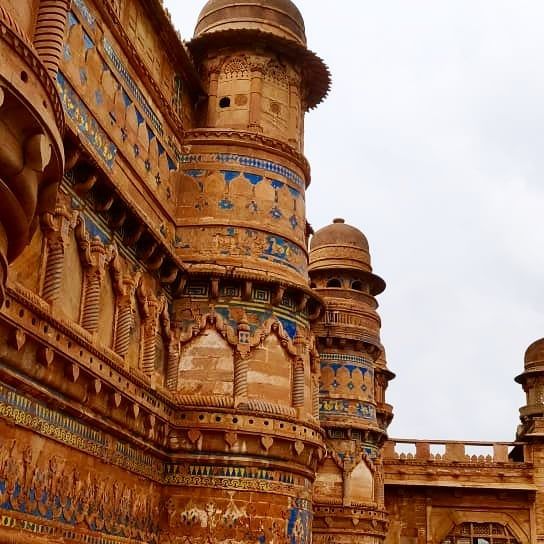 I do not think Agra needs any introduction. Stunning structure and marvellous architecture.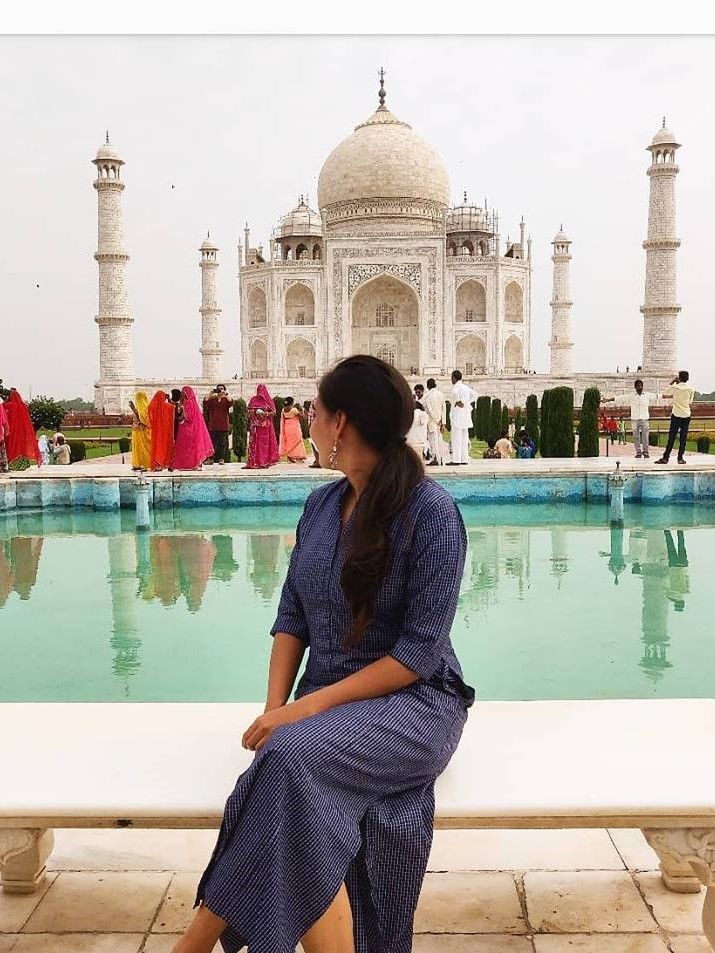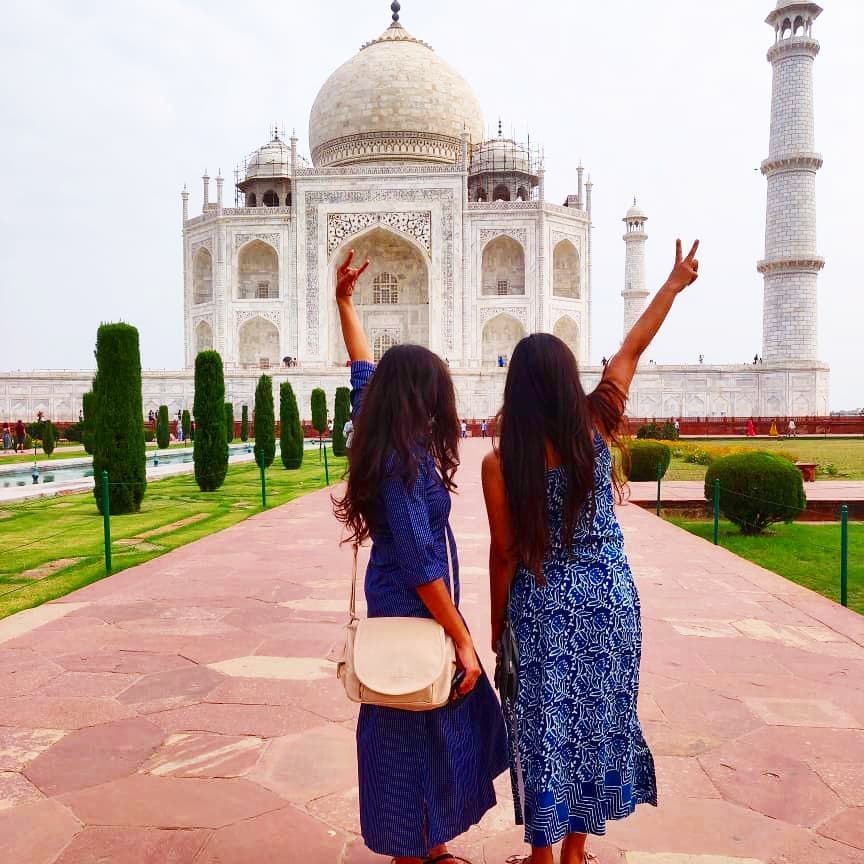 At Jaipur we stayed at budget since it was a budget trip (except for flights). Hotel was Nahargad Palace. Amenities were good just the location was in interior of city. The day we reached at Jaipur we started with Hawa Mahal. Jaipur is spectacular city and capital of Rajasthan
Amer Fort
Amer Fort was main residence of Rajput Maharaja's.It was built by Raja Mansingh, Mirza Raja Jai Singh and Sawai Madho Singh over there resective periods.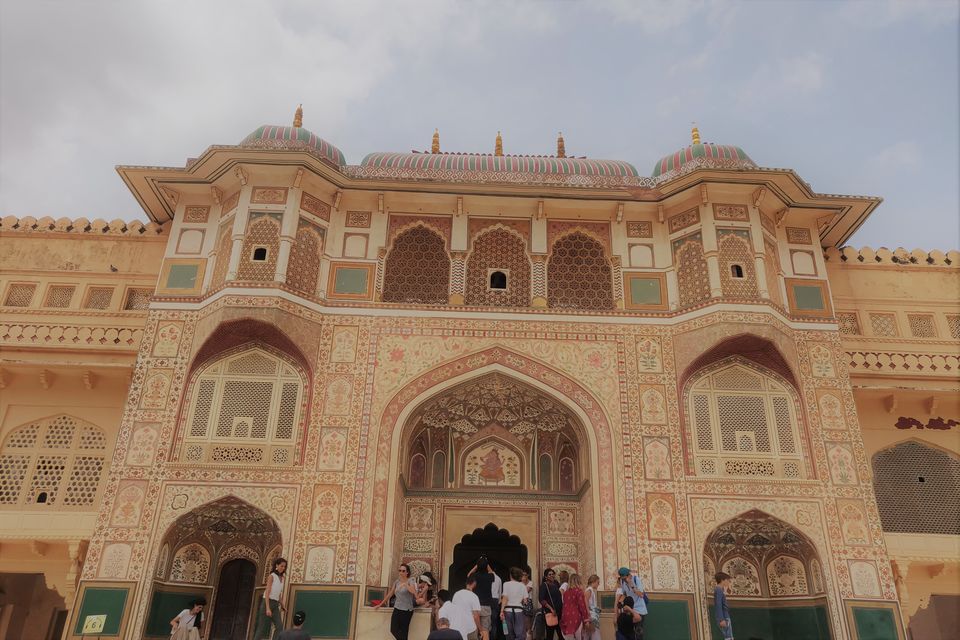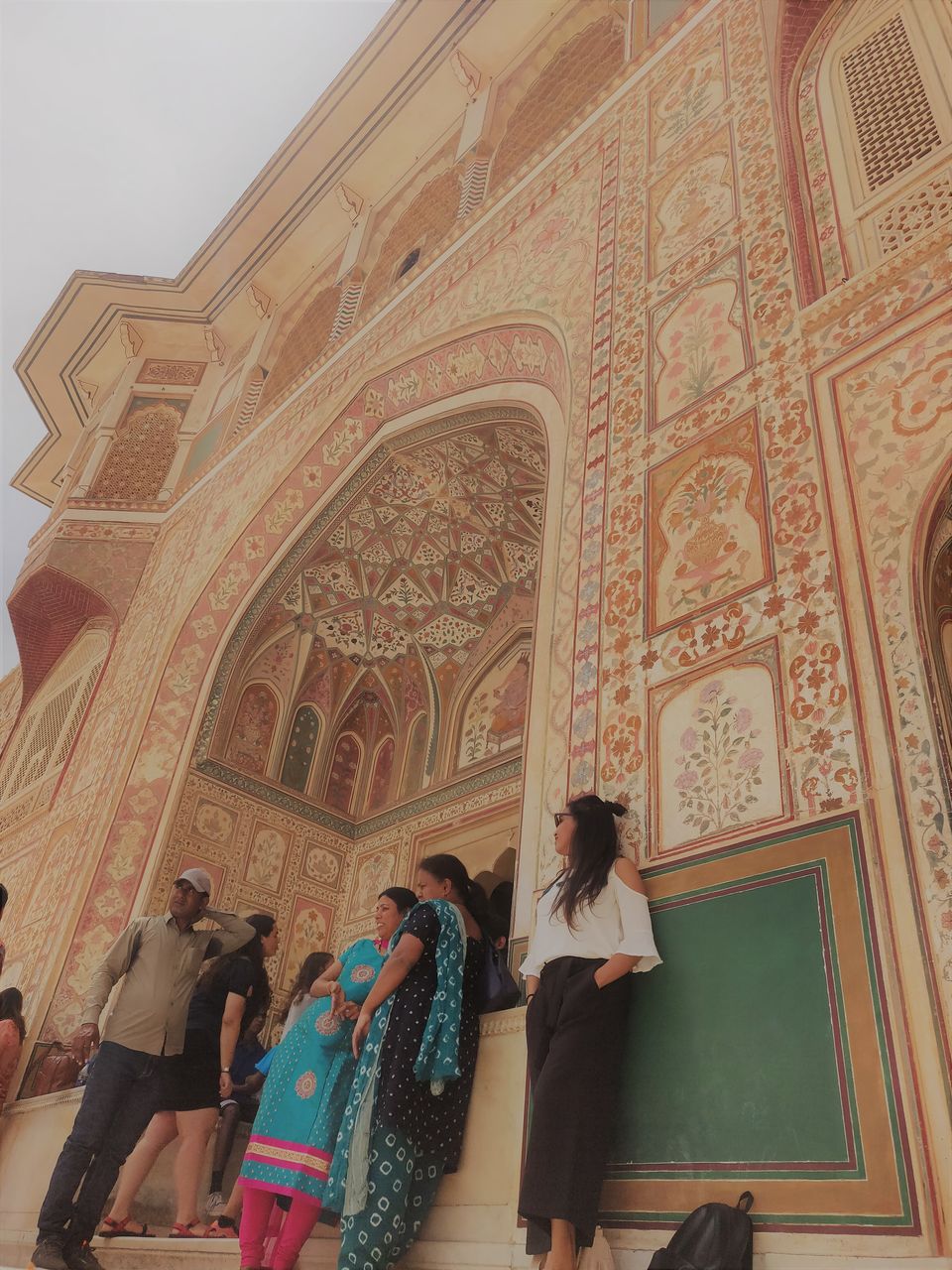 After we returned to Agra we took rest for the day and then in morning we took the train to Gwalior the famous fort which you can also identify from the recent movie Mankarnikara 'The Gwalior Fort'. We took the famous BHOPAL SHATBDI (12002) it just takes one and half hour to reach Gwalior from Agra.
Next day morning we traveled back to Mumbai by flight. It was rainy season, wandering through the monuments with slight shower of rains we three enjoyed the city and villages for 8 days to the fullest. For a history lover this is a must taking vacation. A VACATION WITH HISTORY