Blaming bad fortune would be a silly excuse for not having North Eastern States in my Travel list regarding the fact I had been in Kolkata since 4 years. Despite spending endless hours in planning and knowing about different cultural, historical and natural miracles of North East, I somehow was never able to witness its beauty. But when events did pushed me in that direction I figured out North Sikkim.
The state of Sikkim is heavily guarded for the safety of their people and rest of the nation. But no barricades or restrictions can stop you to witness the beauty taking over your soul. This was my first every journey towards the Himalayas.
We stated or journey on December, 21 as we boarded the night train from Kolkata. Its a 9 hour journey from Kolkata to New Jalpaiguri.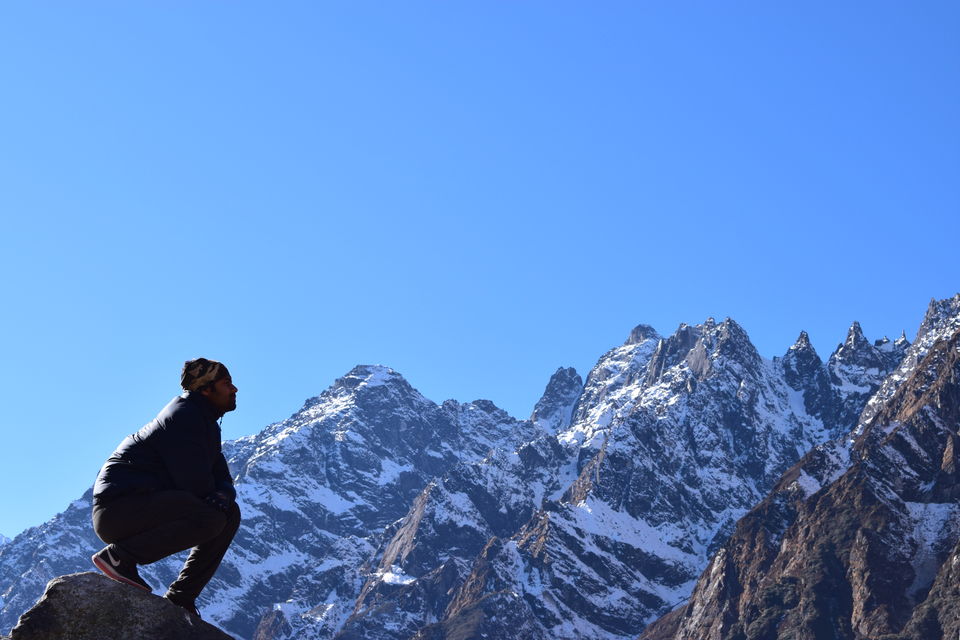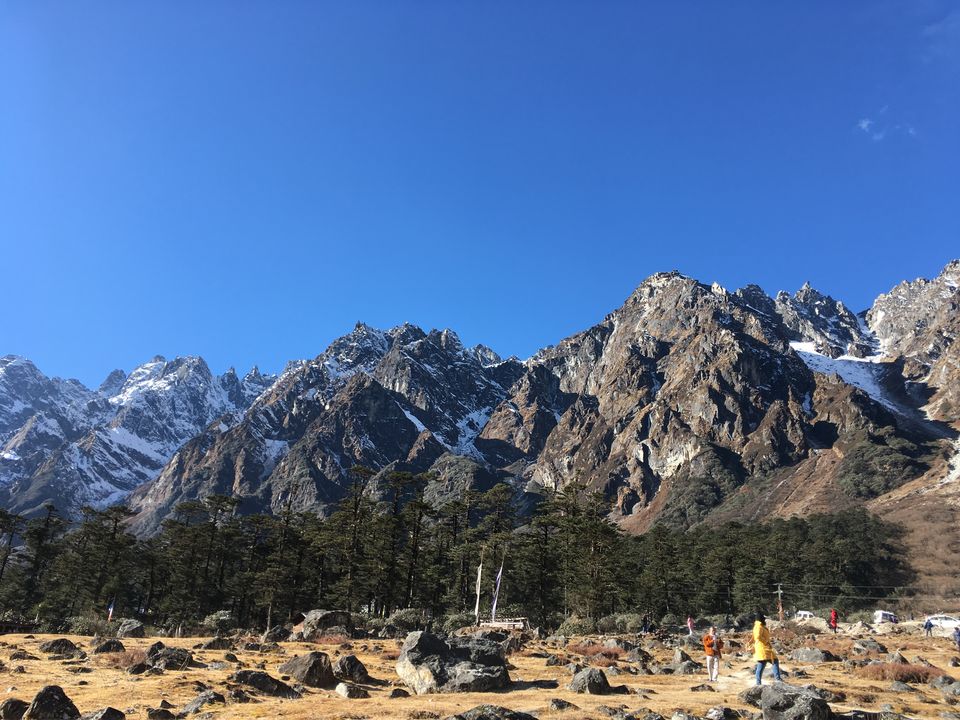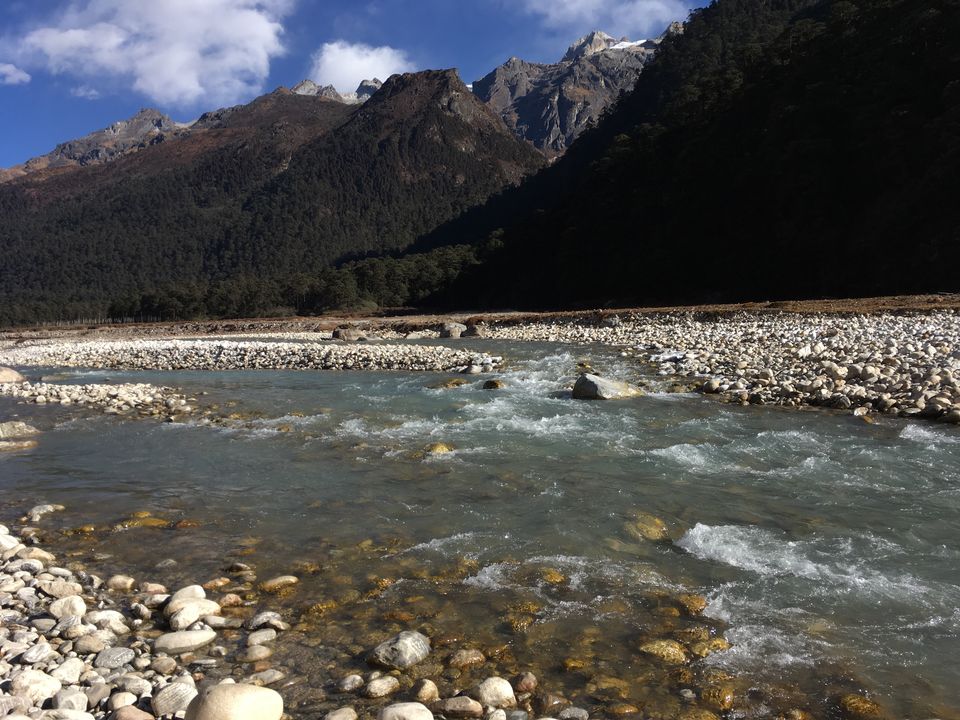 After traveling for about 2 hours more here I was standing in front of the Magical wonder.
The China border is 10KM away from the place, practice firing shots were easily heard. There was an obvious high pressure around as we all were feeling a bit dizzy, it is advisable not to spend more than an hour because lack of O2 can take over our health. I wanted to stay but two of our members were already down with lack of oxygen so we had to leave.
Upon returning we decided to explore the newly opened spot for tourists "Kala Paththar" near the Chopta valley. The route is completely raw and very less explored. Its a thumbs up from my side to definitely give this route a try. If time is the constraint you can opt between Zero point and "Kala Paththar" as both place will give you immense amount of snow.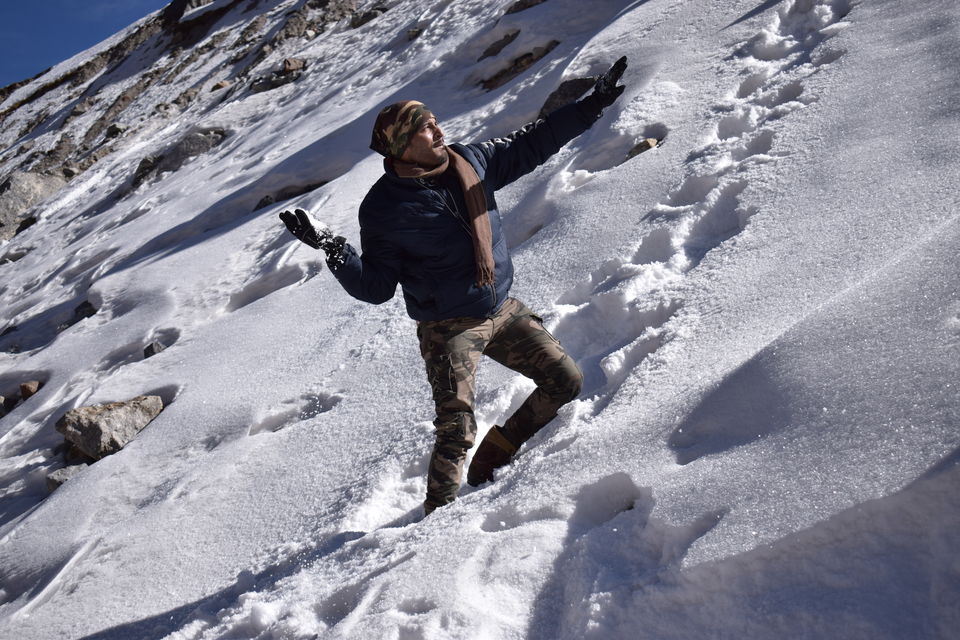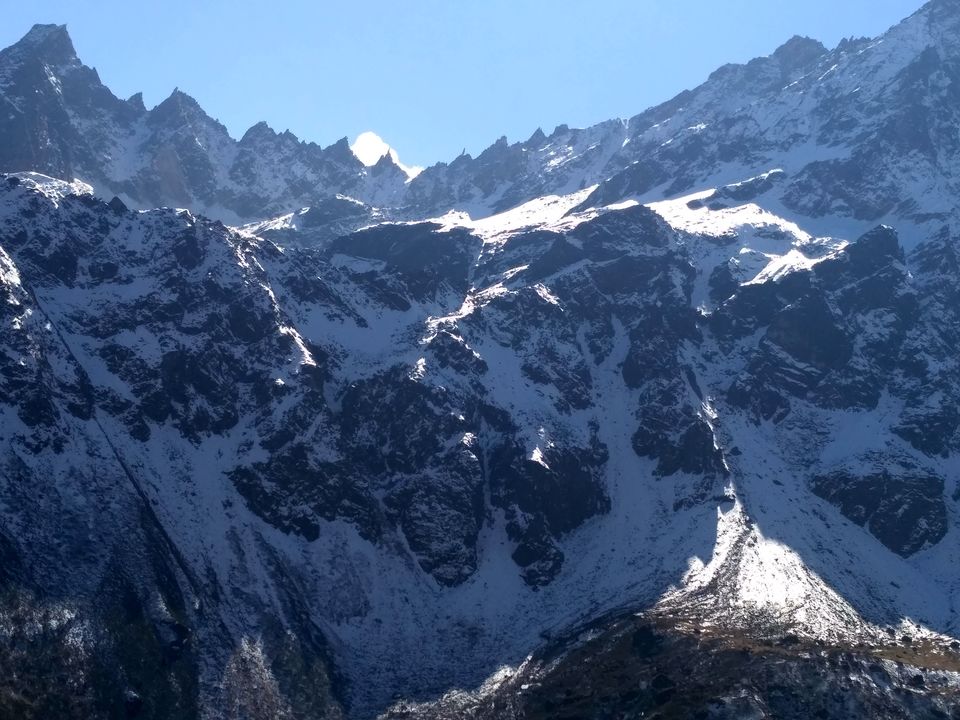 Kala Paththar was icing on the Cake, after reaching our base at Lachen we were all tired but also wanted to reach Lachung before it gets darker. So after getting freshened up we had our lunch and left for Lachung the next stop in our adventure
Zero Point is 30 KM from Yumthang, since we already had covered Kala Paththar due to lack of time we avoided Zero Point. There is a small market at this place locals are selling some good had made stuff too, so shopaholics you can give it a try. There is a natural hot spring too, local believe that it improves the skin quality and cures all types if skin diseases so Ladies, a must visit.
There are 2 routs that you can follow to cover the Northern part of Sikkim
1) NJP --> Gangtok --> North Sikkim --> Gangtok --> NJP
2) NJP --> North Sikkim --> Gangtok --> NJP
We preferred the second one as after all the trekking and camping we would be badly needing a rest day so we decided the Gangtok would be a perfect place for that.
When we got out the station our driver was waiting with Car. Going by the experience try avoiding the Tata Safari's and the Bolero's instead go for a good SUV, Xylo or Xuv 500 can be a good choice(not much difference in terms of money ). Most of the travel in the North Sikkim will be on a completely off road track. As this is a less explored place compared to other parts of Sikkim roads are still under construction. Our first Stop was Lachen (meaning Big Pass, "Google Baba" :D).
The ride from NJP to Lachen was a bit comfortable credit to the good roads and the Turquoise view of the beautiful Teesta river along side
The Taxi will stop once for a quick snack break. Wherever it will stop, instead of grabbing the packets of chips try buying the dried local fruits and popcorn. These will help you in the travel, healthy as well as snacky. Almost every local shop in Sikkim have them.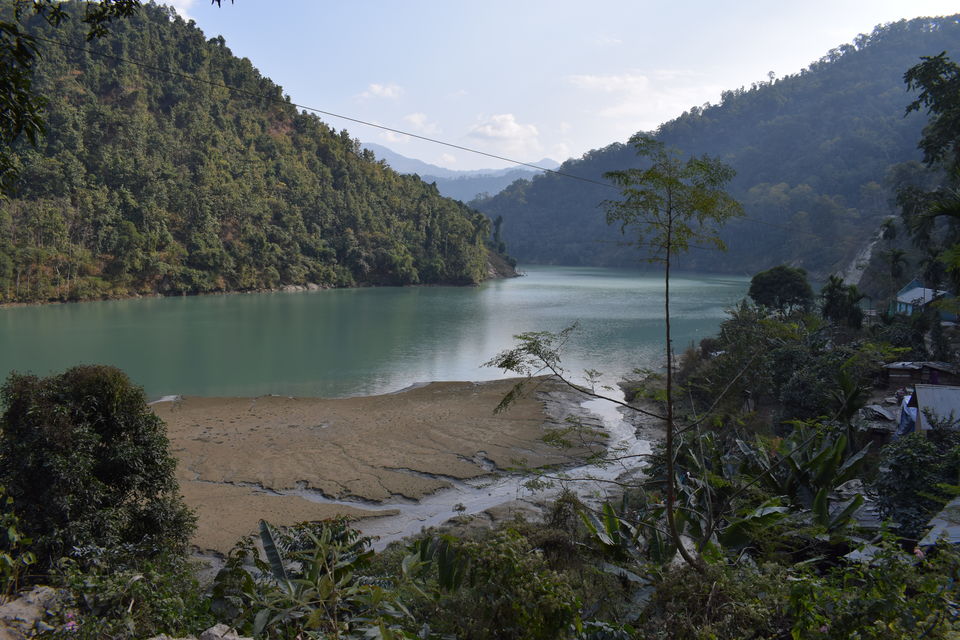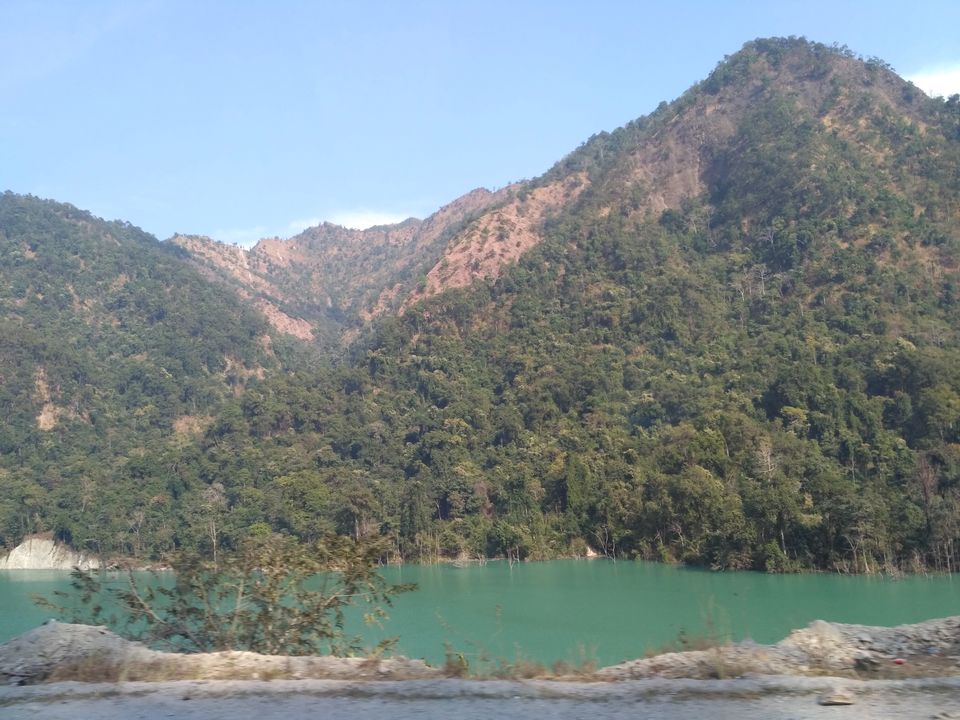 After the 200Km long Bumpy ride up the Hill, we all were tired, needed some rest soon as we have to prepare ourselves for early morning departure to Gurudongmar . After the dinner two of us went for a short walk around the town (P.S it was 1 Degree C).
At 4:00 in the morning we left for the Magical Place, Gurudongmar. I was very excited as well as alert, Gurudongmar is also known for lack of oxygen. We had people who were going to mountains for the first time so I knew they would be having a issues. It is suggested that carry popcorn and lots of water with you while traveling to the lake. Also chocolates is an option too.
The mesmerizing views along the Lachen pass made up for the 4 hour bumpy drive to Gurudongmar. Somewhere in the midway there is place offering Tea. It is preferred to carry your own breakfast and ask them to prepare it for you. I met the most fluffiest friend there "Jackie Shroff"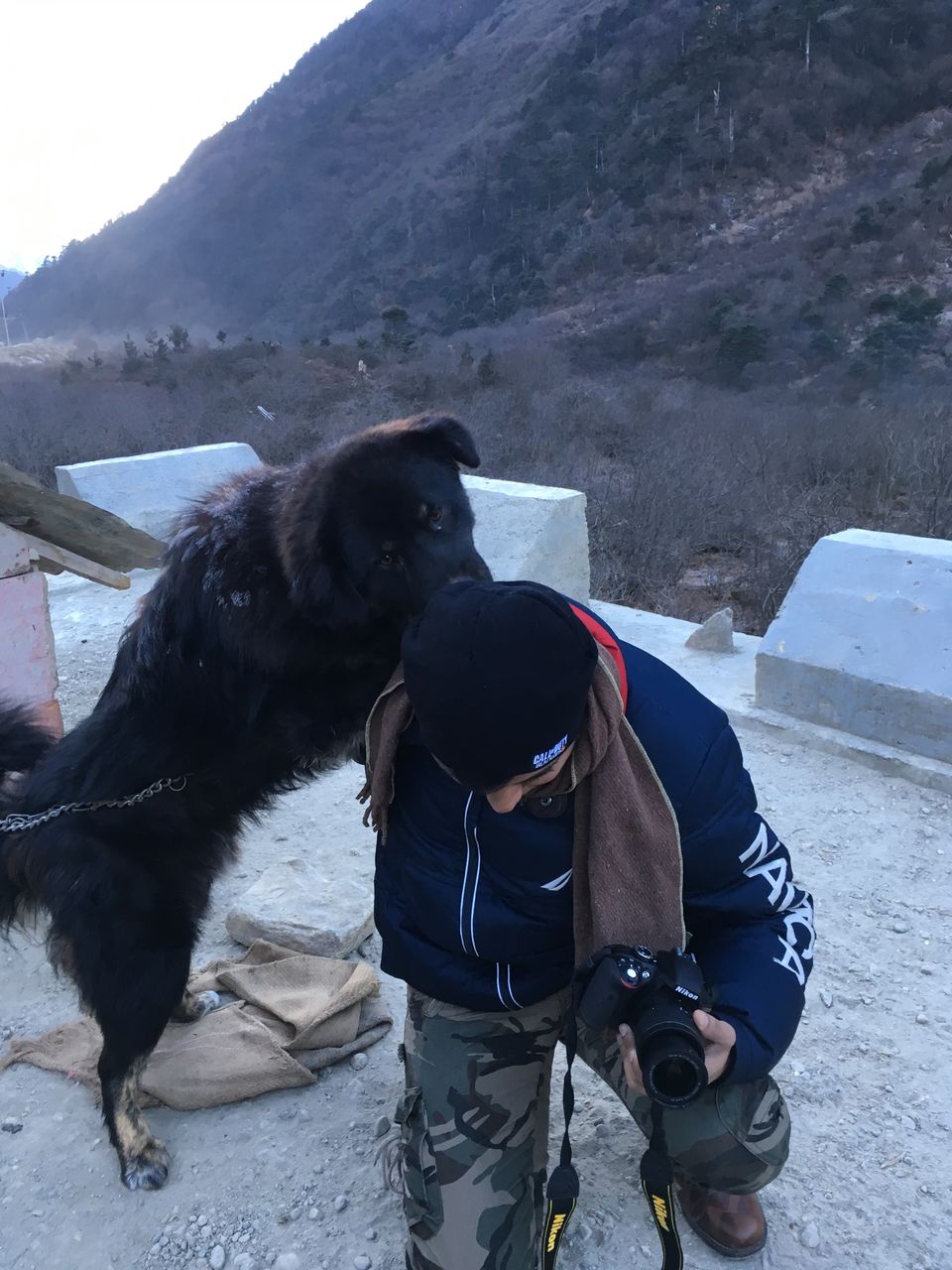 After the tedious day we arrive at our guest house at Lachung. I was excited about the next day as Valley of Flowers was on our list, there would be no flowers this time of the year but still the excitement was at its peak, have heard a lot about the place.
We depart early morning for the Yumthang Valley and believe me the this morning ride to the place is not less than a visual treat. Whole route I was just imaging what would be the place look like upon the that purplish magenta, red and yellow sheet of flowers all around with view of snow in the background. I was definitely coming back to place to witness this treat.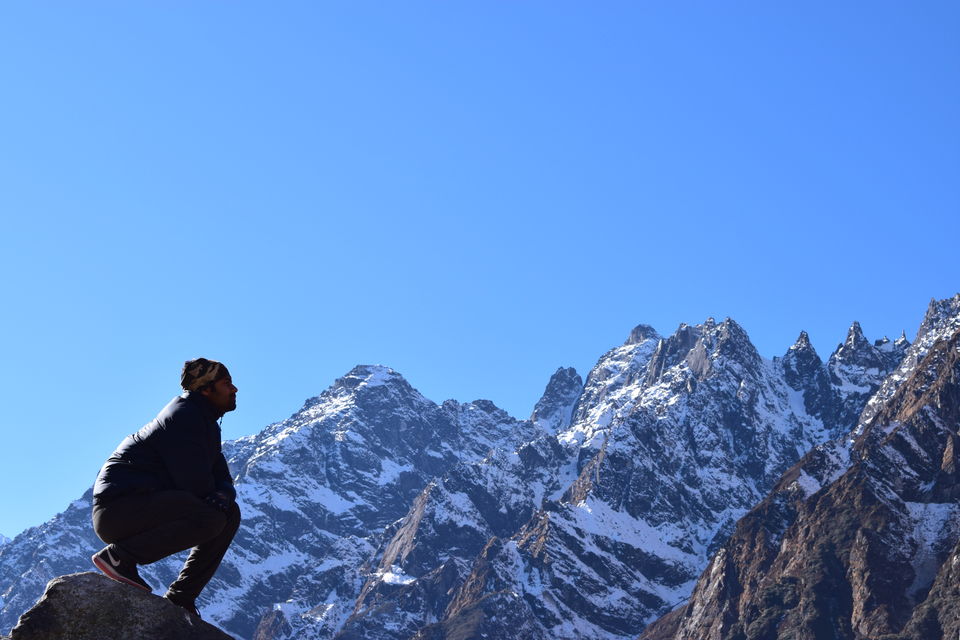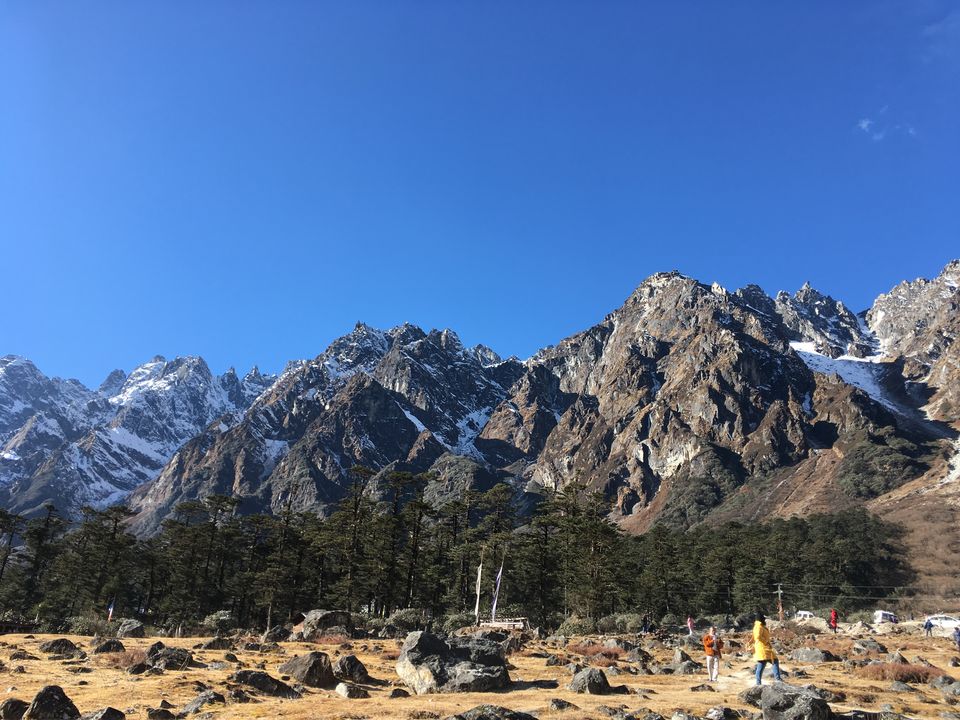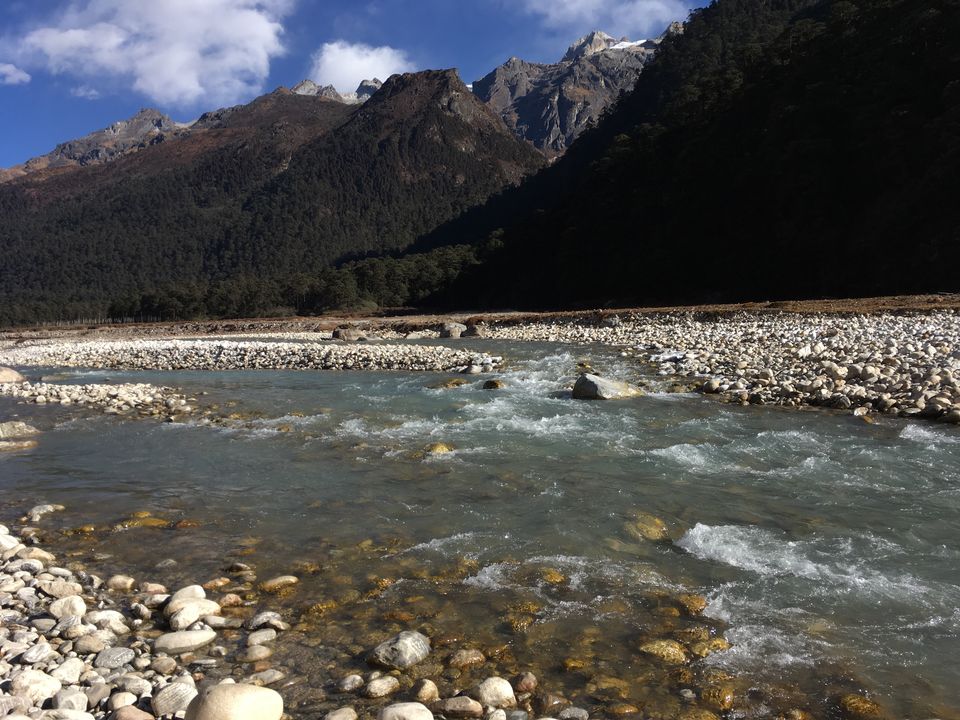 We returned to the guest house and left for Gangtok asap as we do not wanted to miss the Hustle Bustle of MG Road at the night and moreover it was Christmas Night.

We reached Gangtok at around 6 PM we hurriedly got refreshed and left from our Hotel for the MG Road. It's a shopper's paradise so I will repeat again Ladies, get your bags ready. We stayed there till 10 Pm are then returned for our hotels. Most of us were tired so we were off to sleep as we have to leave for Siliguri next morning