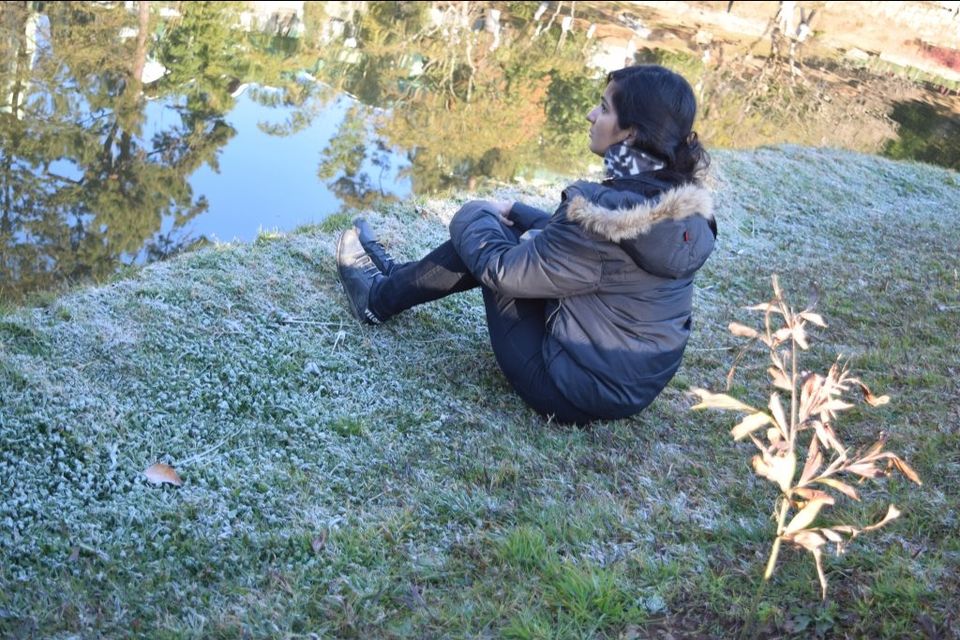 I recently visited North East India for 10 days. From what I have experienced, I will leave you with below tips to plan your own itinerary:
????Handy Tips
First of all, read about different states & the different experiences that each of the seven sisters offers. Waterfalls & lakes in Meghalaya to famous wildlife sanctuary in Assam to monasteries in Arunachal Pradesh so on, every state is so diverse & different from each other
Once you know the state you want to visit, list down places you want to visit for sure. Give high importance to the season you will be visiting the state in. Also, ask yourself, "Is monsoon the right time to go this place?" There are certain places which will give you way better experience in monsoon but will be dry & dead during winter. You will find enough research material to close the decision
Apply for leave at work/school & book flight tickets to the nearest airport. I wanted to visit Meghalaya, but since there is no airport in Meghalaya, I landed at the Guwahati airport (capital of Assam) & started for Meghalaya. Flight tickets will be slightly expensive from Mumbai, especially if you take a direct flight. Connecting flights – Mumbai-Delhi-Guwahati or Mumbai-Kolkata-Guwahati are comparatively affordable. So you will have to do a little research on that too
Keep your itinerary realistic (read non-hectic) & give yourself breather time. If you really want to see North East at its best, you will have to stay like a local there. Hopping from one city to the other just to cover "touristy spots" will give you only superficial experience of the place
Continuing with point no. 4, hopping from one place to the other will involve long train/bus journeys which will eat up your vacation days. Only if you are out for a month, hopping makes sense. For a 10 day journey, a lot of city-hopping will only deplete your actual travel time
Once your itinerary is ready, re-look at it & keep some days unplanned. You will get a lot of recommendations from people you will meet on the go
????Security Check
Keep an emergency bank balance ready for unplanned extra spends – There are a lot of places in North East where you may end up getting stuck. You might have to make last minute reservations at a particular place or you might have to pay extra to reach from one place to the other if you are unable to find any share cab/public transport. These are just examples. But you get the point
????Don't Blow It Up
Don't expect hyper-activity. Most of places in North East will entice you with greenery, the best of scenic views & heavenly blue colored water. You can cycle around, sit in a tree-house with a hot cup of Assamese tea or swim in a crystal clear water. But don't expect a lot of activity here. These will come a point when there literally nothing to do at a place. Remember the reason you chose a place & enjoy the beauty of stillness
????Some Kickass Stay Options
???? Location 1:
Guwahati – Oasis 2 hosted by Shaguphta
What did I like the most? Friendly host, home food!
???? Location 2:
What did I like the most? I just loved LOVED the raw vibe of this place, bamboo hut & full Asami feels!
???? Location 3: Shillong
I stayed at a lil' away from the main market which is Police Bazaar. You may wanna check out places near Police Bazaar for convenience.
All the buses leave from Police Bazaar & it will be convenient for you to stay near this place
???? Location 4:
Mawlynong – Jeffry's Homestay
What did I like the most? This place is right next to where your bus/vehicle will leave you. It is super COZY & cheap
????10-Day-Itinerary
North east India is composed of seven sisters states. From Assam to Tripura to Agartala, it goes farther away from India towards the bordering countries. If you are in Meghalaya, you will be very close to Bangladesh. If you are in Assam, you will be very close to Bhutan border.
As per your choice of places to visit, shortlist which state you would want to visit. Ideally, cover only one state in one 10 day visit to get a richer experience of a place. I have come across a lot of people who will have two states in their itinerary, which is alright too as long as you have done your research & are well aware of places you want to visit.
✈️First Itinerary
Day 1: Guwahati
Day 2: Kaziranga
Day 3: Jorhat – Majuli (Largest river island)
Day 4: Majuli
Day 5: Guwahati – Shillong
Day 6: Shillong
Day 7: Mawlynong – Dawki
Day 8: Cherrapunji
Day 9: Cherrapunji (travel back to Shillong)
Day 10: Finally, Shillong to Guwahati
The problem with above itinerary is that it involves a lot of moving time. You will spend approximately 2-3 days only in train/bus, moving from one city to the other. For instance, travel time between Guwahati to Kaziranga is roughly 6-7 hours.
Again, returning back to Guwahati will consume another 6-7 hour, which combined is half a day.
Travel time back & fro Majuli – Largest river island is one complete day.
Also, you need to note that these places shut down completely after sunset. There is not much to see after 4-5PM.
So you see the problem?
Even when you are traveling for one city to the other, you need to make sure that you arrive at a new place way early in the morning so that you have whole of day to wander around.
Therefore, I worked on the itinerary & revised it to more days in Meghalaya. Here is my revised itinerary:
✈️Revised Itinerary
Day 1: Guwahati. Take overnight train for Jorhat
Day 2: Arrive at Jorhat. Ferry to Majuli. One complete day at Majuli
Day 3: Travel back to Guwahati. Overnight stay at Guwahati
Day 4: Guwahati to Shillong early morning taxi ride. One complete day at Shillong
Day 5: One complete day at Shillong
Day 6: Travel from Shillong to Mawlynong & Dawki
Day 7: Travel from Mawlynong to Cherrapunji. One complete day at Cherrapunji
Day 8: One complete day at Cherrapunji
Day 9: Any spontaneous plan
Day 10: Finally, travel back to Guwahati
Above itinerary is much more feasible & doable. There is less of moving time & more of exploring time. If you see day 2,4,5,8 involves close to no travel time. These days I will just be roaming around & checking out the place.
????Must See Things
Guwahati – Kaziranga National Park, Night Cruise over Brahmaputra river,
Majuli – Mask making workshop, Handweaving stalls. Also, cycling near the river point and in the woods
Shillong – Ward's Garden, Museum, Watersports at Umami River, Golf Course, Elephant falls. Additionally, one can indulge in shopping at Police Bazaar and cafe hopping in the city to try the local cuisine
Cherrapunji – Mawsmai caves, waterfalls, double-decker bridge
Dawki – Snorkelling & boating on Umngot river, camping and night stay at Dawki, Bangladesh border
I tried to add almost all the information in one single blog post as I understand how taxing it can get to plan your north east trip. You can reach out to me on Instagram for any further query!
Happy North East!