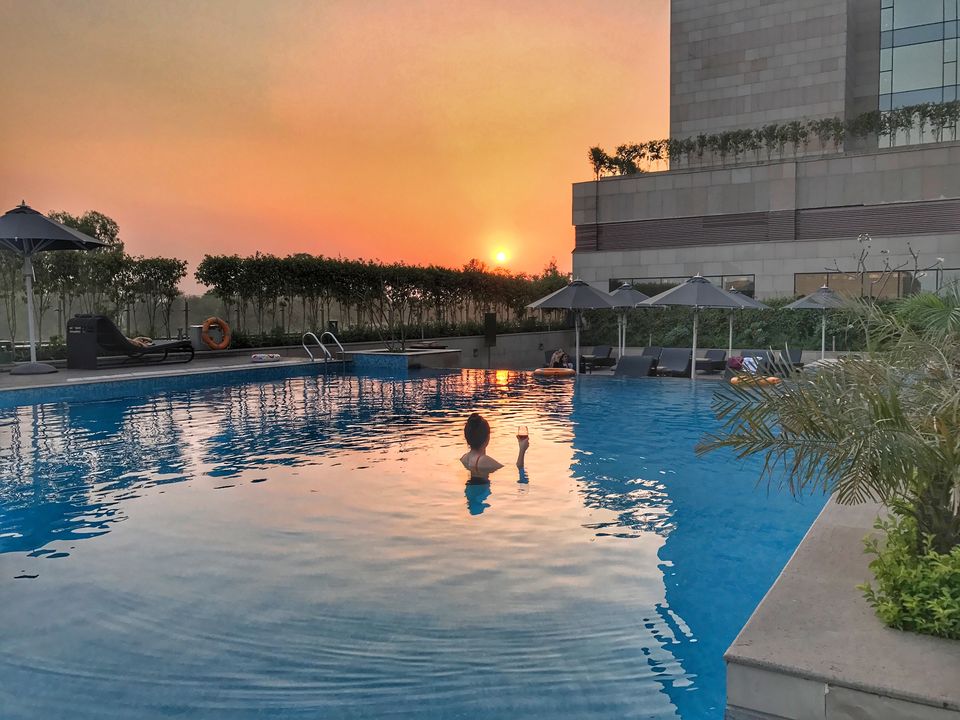 Hotel Hyatt is an extension of Chandigarh, the garden city. Leisure travel and heritage services, Hyatt is one of your good answer. Enjoying a prime location within the heart of the tri-city of Chandigarh this hotel offers easy access to the two key areas of the city Mohali and the beautiful residential area of Panchkula at the foot of the Himalaya.
The Room
From 211 spacious rooms to outstanding culinary experiences, including 25 suites and 7 cabana rooms that give the serene cityscape, poolor landscaped. King sized bed, data port facility, iPad docking station, a 42 inch smart LED TV.
My favourite ones :
Regency Club Lounge
Our two dedicated regency club(5th &6th)floors offer an array of additional awesome facilities for the Regency club and suit guests such as express check-in, complimentary usage of boardroom for an hour, complimentary breakfast!! and hors d'oeuvres.
Suite
Get pampered with additional space, separate living room, premium bath amenities and complimentary breakfast.
Fun Fact : We had two complimentary hours(6pm-8pm) in STAGE included all drinks and food for free ????
The Food
You just name it and you get it…
Their 5 categories in food area serves you the best:-
Urban Cafe
Browse Cafe
Stage
Pool
Picante
The restaurants at Northerly offer authentic creole dishes and an elegant take on multi cuisine, along with fantastic food. You'll definitely want to bring your camera when you checkout the Hotel Hyatt restaurant.
After head over to pool bar and restaurant to have a drink or two on the pool side, you'll be able to enjoy live music and amazing tropical cocktails.
Never miss a sunset veiw from there..its breathtaking!!
Activities
Amaira Spa
Amaira Spa is an urban sanctuary of wellness that invites us on a journey to achieve health and beauty of mind, body and spirit.
As I had a wedding to attend there, their salon helped me a lot in my hair do and makeup, thanks to Mr. Tony.
Finally, if you can bring yourself to leave this stunning spot, you are actually just in the heart of Chandigarh, and there's plenty to explore there. Check out the Sukhna Lake, Elante Mall or take a hike to a viewpoint overlooking the Panchkula.
More Information
Hotel : Hotel Hyatt Regency Chandigarh
Location : 178 Industrial and Business Park Phase 1, Chandigarh, India

Google Maps : Hotel Hyatt Regency Chandigarh
Phone : 0172 440 1234
Website : https://chandigarh.regency.hyatt.com/en/hotel/home.html
Accommodation : 5 Star
Price Range : $$
Read more on Travel, Fashion and Lifestyle at my blog - The Indian Salad. I also share pictures and other interesting stuffs on Instagram, Twitter, Pinterest, Google+ and Tumblr.