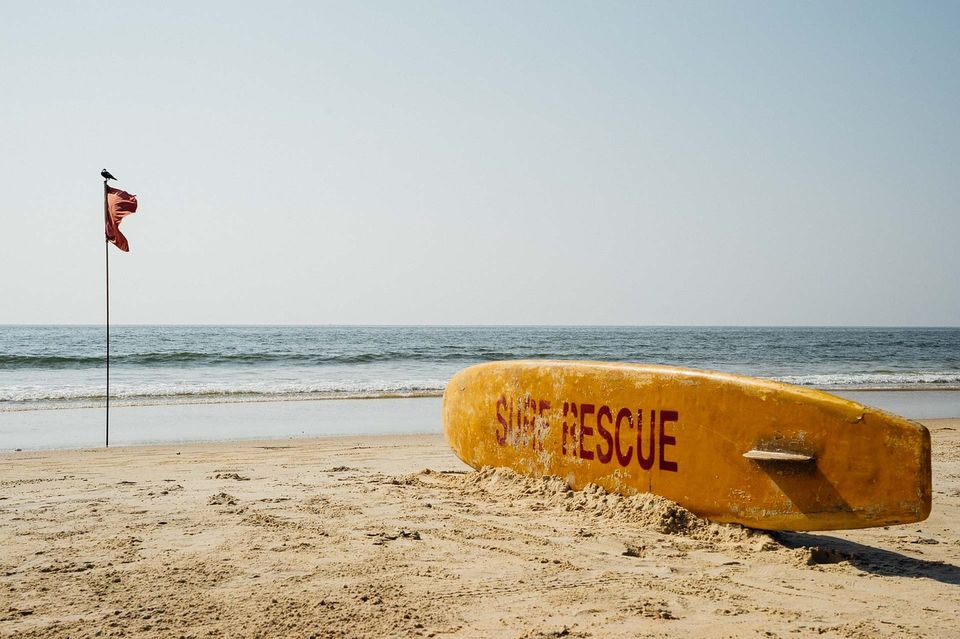 I have pretty much travelled through the length and breadth of India minus the northeast. I observed that locals in offbeat places like northern Andhra, West Bengal, Chhattisgarh, Odisha and Tamil Nadu were very honest to tourists and travellers. In stark contrast, I felt that locals in some of the touristy places in Goa, Himachal Pradesh, Uttar Pradesh and Rajasthan were money-mongers eagerly waiting to trick you. Such tricks and scams leave a foul taste and therefore it is good to have prior knowledge of these.
Six tourist scams to avoid in Goa
Motorcycle and car rental
Who doesn't want to drive with the sea on one side and a tropical forest on the other? There is a plethora of motorcycle and car rentals in Goa. So, what's wrong with renting a motorcycle or a car? Sometimes you will get a vehicle with dents and when you return the vehicle you will be charged for these dents even though you didn't cause them.
How to avoid it: Take photos of the vehicle. Shoot a video of the entire vehicle with the shop-owner next to the vehicle.
The gem scam
This one just blew my mind and it is not just limited to Goa. A fine-looking businessman will approach you with an unbelievable offer - carry some gems for him to your home-country in return for thousands of dollars. An Australian lady fell in this trap in Goa and ended up losing $65,000.
How to avoid it: Politely ask them to go away. If they still pester you, tell them you will report them to the police. Here is a list of Goa Police phone numbers.
An elephant in the room
The right-hand rule of travelling in India is - 'avoid sadhus (holy men)'. I am not saying that all sadhus are malicious but it is best to not take chances. In Goa, you'd come across sadhus with elephants around Calangute and Candolim. Yup! They will tell you that posing with the elephants will wash away your sins. Click a photo and they will ask you to donate an unreasonable amount.
How to avoid it: If you see a sadhu and an elephant, change your direction. Refuse politely if you run into them.
SIM card special deals
You need internet on-the-go to stay in touch with folks back home and more importantly posting stories and photos on Instagram. Scammers in Goa know this. They will offer you a deal that's too good to be true.
How to avoid it: Buy prepaid SIM cards from official mobile network stores. Some of the major mobile network providers in India are Airtel, Vodafone, Idea, BSNL and Reliance Jio.
Recommended shops
Looking for cheap liquor, authentic Indian dresses or souvenirs? Ask a rickshaw or taxi driver? A big mistake. Drivers have their commissions fixed with shops, restaurants and hotels. When they take you to a particular shop you will almost always end up paying more than the actual price because they shop-owner has to pay the commission after all.
How to avoid it: Ask the hotel or hostel receptionist for reliable shops to buy what you want to buy. Google will give you some trustworthy recommendations. Ask other travellers who have been in Goa long enough.
Buy a house in paradise
Who doesn't want to own a house in a tropical paradise flanked by blue sea, powdery white sand and green jungles? If you are not an Indian citizen or of Indian origin then be extra careful when it comes to buying property in Goa. Some 450 odd foreign-owned properties are under the local officials' radar and 44 foreign owners have already been served the eviction notice.
How to avoid it: Before finalizing any deal talk to Goa police and local officials to ensure that you are not getting into anything illegal. Consult a lawyer and ask him/her to go over all the paperwork.
Were you tricked in Goa? Would you like to warn fellow travellers about scams elsewhere in the world? Write your own travelogue and share it with millions of other travellers. And subscribe to Tripoto YouTube Channel for stunning videos.