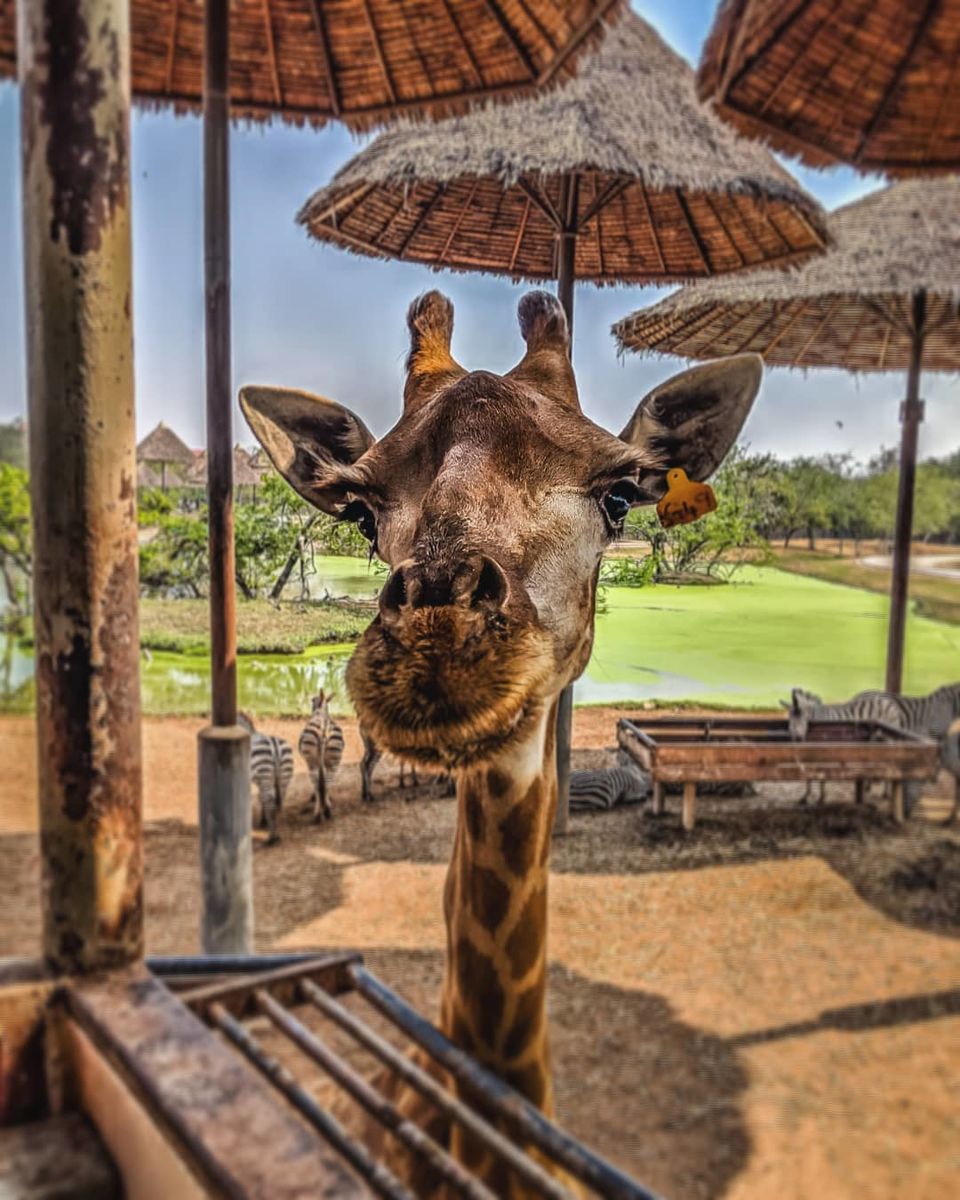 Thailand was my first international Solo trip and like any other solo trip, I had to be cautious of many things that were not just related to safety and my security but also scams around Thailand. Although tourism in Thailand contributes close to 28% to their GDP, people here may not always be as innocent as they seem.
I traveled across Phuket, Krabi and later Bangkok on my island hopping trip which is certainly most affordable and cheap, which is also a reason why it is a tourist haven. But it doesn't hurt to be cautious with following tips when you are visiting this island nation.
Hotel Scams
Each hotel would ask for a monetary deposit when you check-in to protect their interest in case of damage to property (which is fair) but what is wrong is that they find cheeky ways to not refund you your money. Once you are ready to check out and come to reception, they would send a person to your room for last checks and that's when they would replace the towels with a torn one.
How to stay safe?
In a hurry, you would want to get away with this and pay but as a precautionary measure, always inform them about your checkout in advance and ask them to send someone to check room. Checking room in your presence is always safe.
Tuk-Tuk Fare
When you get out of a club and are moving around the city the tuk-tuk guys would always be around to take you around, they conveniently never talk about money and ask you to sit first and take you to a destination.
How to stay safe?
Always discuss the fare first, irrespective of urgency and negotiate. For security reasons opt for authorized service providers only.
Tuk-Tuk Club Scam
Often when you wish to enjoy the nightlife of the and you step out of the hotel, you will find a lot of Tuk-tuk guys suggesting to take you to the best party destination of the city. They also offer it as a courtesy ride where they don't charge you to take you to the place. Once there, you can choose to go inside or not, but now, when you ask for the ride back to the hotel the cost would be exorbitant and not the standard cost.
How to stay safe?
Tuk-tuk riders work on commission to many clubs around the city, irrespective of your convenience or liking they would take you to the expensive clubs for free as they work mark your presence at the entry and take a commission. Plus, on the way out you will not have any option but to opt for such tuk-tuk only. If the ride is free, be prepared of this being a scam, always research about the place you think is appropriate for you on the internet and do not rely on Tuk-tuk drivers advise.
Bike renting
Renting a bike is a common sight in Thailand, bike providers ask for passport/passport copy and give you bike on rent for the day. Sounds safe and troubles right? But here is what they do, they often send their own person to steal their rented scooter/bike and ask you for damages, they often ask you to pay for dents and scratches that were there prior to you renting it.
How to stay safe?
Rent your bike/car/scooter from a trusted vendor, it is advisable to ask the hotel to help you with that, even though they might charge a little extra, but they are a safe option. Also, never give your original passport to providers, they are not allowed to take it legally, always insist on the photocopy. Most importantly, when you rent the bike, always record the video of complete bike and also inspect the bike for any scratches in their presence to avoid difference of opinion later.
Bills in restaurants
Double billing for items is common across the globe in tourist places. They double bill, odd items from the bill, which commonly on our vacation mode, we fail to check
How to stay safe?
Always check for bill thoroughly to avoid paying extra unnecessarily.
Speedboats/Jet skiing
When you rent speed boat/jet skiing individually or as a group, you often miss checking the boat for pre-existing troubles with the boat. Also, sometimes when you are doing jet skiing there would be locals who would try to trouble you, trip you of your jet ski. They on most occasions are insiders whose intention are to charge you for damages to the boat.
How to stay safe?
Make sure to inspect the jet ski with the service provider and take photos before you pay over your money. This way you can save yourself, also, in my opinion, try to avoid water sports in such tourist destinations.
Shopping Scam
Walk into a mall, you will find an innocent looking local who would introduce you as a local. Being a friendly person he would suggest you to not buy at tourist rates from the malls, but opt for a local store near the mall in the aisle.
How to stay safe?
Remember what you were taught, stay away from strangers, you never know if he might force you to buy, or worse kidnap you.
Littering Scam
Something which is quite common in India as well, if you drop a piece of litter near the metro station. You would be approached by individuals who would claim himself to be Tourist Police. He would want to find you 100-150 USD for the litter you threw but will eventually come in terms with negotiation (Bribe) as a friendly gesture to tourist.
How to stay safe?
People who would approach you like this are always intimidating, so there is less you could do when someone approaches you like that, but littering is wrong and one must follow local laws to safeguard their interest.