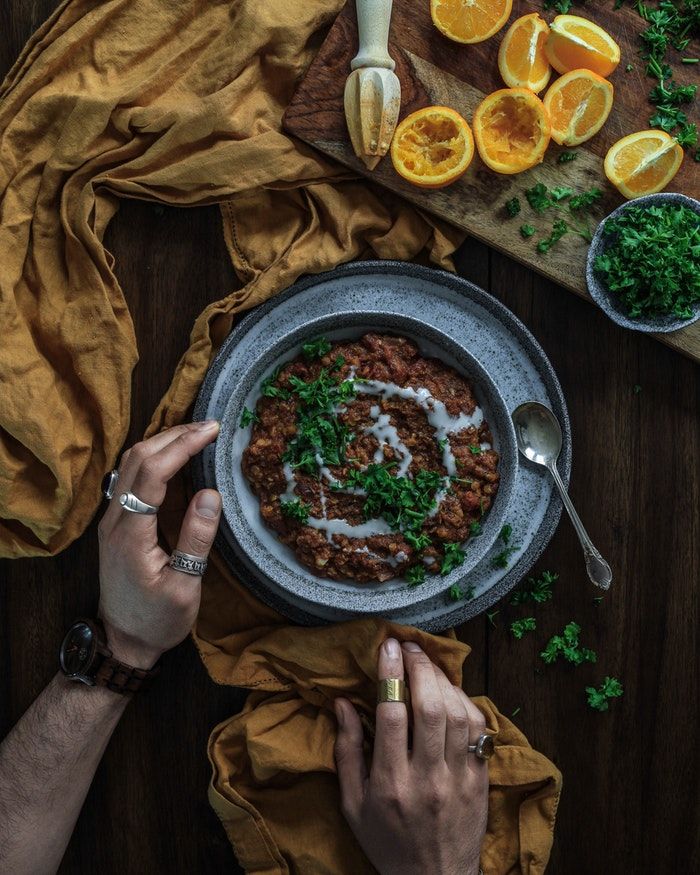 There are people who eat to live and then there are people who live to eat! Food is not just a source of energy for them, it's a mode to attain ultimate satisfaction. Food ties the whole world together. Whether it's tasting exotic insects in Arunachal or gorging on some soft rice idlis in Tamil Nadu, India is a country with the most diverse food options available. Food brings us all together and helps us celebrate every occasion, every milestone with tables full of delicious delicacies. But there are times when we have to satisfy our eyes before we treat our tongues to the sheer variety of food around us, and that is where Instagram helps us. With a number of Indian food blogs dominating the social media, it's not hard to find, follow and feast on the delicious spreads laid out for our eyes.
So here are some of the famous Instagrammers you must follow, if food and reading Indian food blogs is what you live for:
A community of food curators from Delhi, this Instagram account is a dream account for any foodie. Their posts are tantalisingly yummy and will probably force you to pick up your phone and order something straight away. The account is a collection of the best food pictures from around Delhi and showcases everything, from elaborate thalis to the most delicious desserts.
Don't have time to go through a whole lot of Indian food blogs? Shivesh will make you want to throw your dieting to the winds with his Instagram account, which is impressive and has a range of delectable treats and desserts for your eyes to gorge on. He bakes the delicious desserts, and will make you believe that all his delightful creations are worth gaining those pounds.
Archana is a great cook and she believes in teaching anyone willing to learn. Her recipes and Indian food blogs are a delight to follow and she ensures that no matter what, you will end up learning how to create good and healthy food, which is packed with nutrients and finger-licking delicious.
Natasha Diddee, the 40-year-old founder of @thegutlessfoodie is one of the strongest woman you'll ever see. She is @thegutlessfoodie because she literally doesn't have a stomach. Diagnosed with a stomach tumour in her 30s, Natasha's stomach had to be removed so she could live. She didn't let that get her down and made sure that her 'foodie' persona remained, even if her stomach didn't. She creates all sort of dishes on her 'gram and also gives details about all her dishes. Follow her and be inspired!
A Bengali food & travel blogger based at Mumbai, Kalyan Karmakar's life revolves around food. He started writing about food because he became dissatisfied with fake reviews that populated the newspapers and travel shows. He wanted to eat good food and wanted to ensure that the actual delicious food got the attention it deserved.
Vernika Awal started @delectable_reveries as a personal blog but her love for food made her pursue it with passion. She now lends expertise on the food and beverage industry via critiques, travelogues and visual narration. Vernika is passionate about the culinary art, food styling, and photography.
Vidur Kapoor christened himself as @godbingeon, or the God of Binge Eating in the virtual world. A businessman in the day, he pursues his hobby of tasting all the food available in this world passionately and clicks and shares them with the world so that other could also experience the joy and taste. He loves traveling and exploring different cuisines and culture. Follow him to discover varied foods from across the world.
Paulami, having lived across various states in India, has developed a keen interest in different cooking techniques, habits and styles. She believes in eating right and not crash diets. Currently residing in Netherlands, she hosts cooking workshops and teaches people how to cook and enjoy good old Indian food. Follow her and learnt he roots of Indian cooking.
Shweta, a mom, believes in innovating and creating new recipes as well as whipping up delicious classics. A food blogger and photographer, her account will make your tummy rumble with hunger.
Sujatha believes in creating and cooking dishes that are alluring, gently cheeky in presentation (her words!) and are a treat for the eyes as well as the tongue.
Astha is a mom who feels delighted while stirring up wholesome, innovative and nutrition packed meals. She is taking over the world wide web, one dish at a time.
Sukanya is a Bengali born and brought up in Delhi. A girl who lives to eat, she is discovering herself in the kitchen. She believes cooking a great way for her introvert self to make new friends. She loves to cook and luckily has a great set of eager eaters willing to bond over good food.
So, for a daily dose of good food, follow these accounts and their Indian food blogs! And if you have crazy food stories from your travels, or some local dishes and restaurant recommendations, share them with a community of 25 million plus travellers, right here on Tripoto!
Frequent Searches Leading To This Page:-
best Indian food blogs 2020, Indian food bloggers on Instagram, top food bloggers in Mumbai, top food bloggers in India