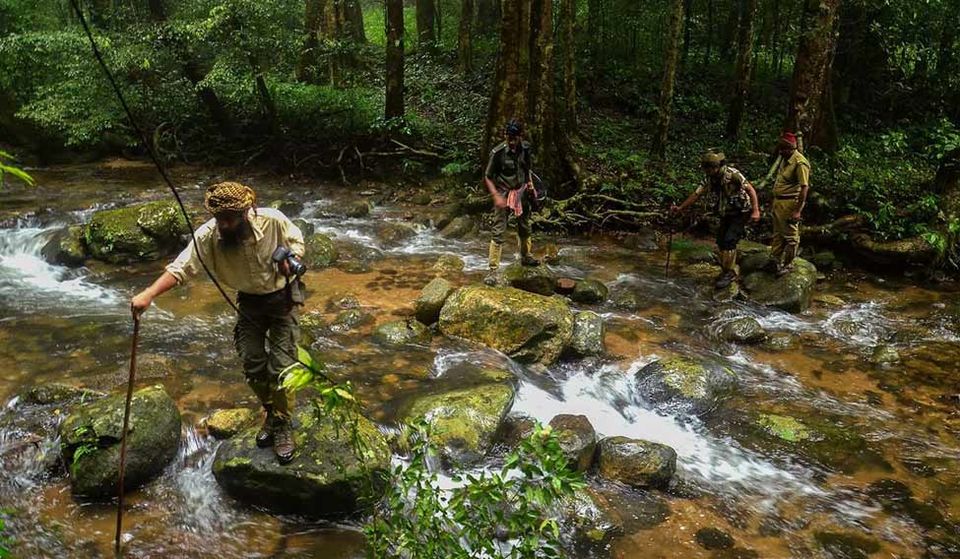 There are people you follow on Instagram and then you eventually unfollow them; because, perhaps they don't seem as interesting as you had found them earlier.
And there are some whom you just love from the bottom of your heart. They may not be directly connected to you in any way; but every post of theirs, touches your heart, because it is in the most natural, raw form. Everything about them is real and honest.
So here's my list of the raw ones; through whose pictures, I find pure joy. That kind, that satisfies your soul, just by looking at their experiences.
The Kokum Tree - Feels like Family
"Spinach mini quiche topped with cheery tomato" – from Aaji's farm; reads one of their posts! Of course, it's not a fancy arrangement of cutlery and stuff, but a shot straight from the kitchen – just like how we would make it, in our homes. I came across Kokum Tree's Instagram account through a photographer's recommendation and I pretty much followed them throughout their pre-launch journey in 2018. Their account is a visual delight and takes you back to those good ol' days when papad making seemed the most normal thing to do in summers.
I messaged them once, stating that they were the most blessed to be quarantined in such a beautiful place in Lonere, in Raigad, Maharashtra. The Kokum Tree is managed by friends Anuja and Sneha under the guidance of their grandmother, who lovingly cultivated the orchard for 15 years.
Every post is refreshing and you smile quietly as you see their cheerful faces, after they have made pumpkin cakes and spinach ricotta and ravioli in pumpkin sauce. They celebrate the simple things in life – whether it is pottery, yoga, photographing the secret wild visitors in their backyard, the staff showing off their farm produce or a chilled evening by the river and friends playing some relaxing music. Despite having found fulfilling careers, they left it all and are truly living their life, away from the rat race.
The Forest Edge, Tirthan Valley - Musings of a Poet
Some super experienced writer must be definitely managing their Instagram account. Every post is a reader's delight. Life in a slow down mode looks even better with their posts tugging at your heart with just the right words. I am so in love with the simple daily moments they celebrate, that I wish I was quarantined in the valleys forever. The stories of their pets with the most interesting names – Gulab, Jamun, Sheru and Laddoo are heartwarming.
One of the posts, during the lockdown period, that's absolutely amazing is this:
Eldho Pachilakkadan - Owner of Kerala's most envious wild fruit forests!
The life that Eldho and his family live, is easy to read about; but difficult to practise in reality. An architect turned full time farmer, Eldho fully believes in a diet of raw veggies and fruits, pulp and cold pressed juice. He has converted a 40 acre barren land into a 500 varieties of wild fruit forest and has his family by his side, who supports him with his vision to lead a sustainable life.
As someone in his early 40s, Eldho also runs Kochi's first raw, vegan food restaurant; India's first, he claims.
He's been there, done that – being one of the speakers on TedX, published by the media; but he maintains a very low profile.
His Instagram is full of visual delights and you are sure to make your mornings blissful.
Saee Koranne-Khandekar - Julia Child of India!
This lady is just magic. She makes the most normal ghar ka khana look Instagrammish. While her knowledge of cooking is enormous, her knack for photographing the most traditional meals are also worth applauding.
You can't stop at just one photo and you will keep scrolling her timeline for more. She's authored 3 cook books and I personally have tried a recipe from there. Simple ingredients, no jazz - just lip smacking food!
She also shares quick dip recipes with available things at home and you are left wondering why it never struck you!
Richa Kashelkar - The Lady with a Magic Wand!
Richa Kashelkar is an established photographer but what I find most comforting about her Instagram posts is her illustrations and her perspective about everything, including her laid back life in Goa that she seems to have carefully planned.
Her book recommendations are on the spot, her chai ka cup looks ultra beautiful with her sheer photography skills and her attempts at beautifying her home are honest and don't seem ultra luxurious.
They say life begins at 40. For Richa, it's already begun because this is what she chose and every post feels like she's super proud about it, in a good way.
Rujuta Diwekar - Not just Bebo's Nutritionist
One look at Rujuta Diwekar's Instagram account and you will realise that there's no air about her being the "celebrity" nutritionist. She seems like your next door doc, whom you can run into, for just about anything.
She's absloutely doing a wonderful service to the society, in this lockdown period, by sharing fitness videos that absolutely everyone can do, sitting at home.
Her photos are of her relishing aloo bhajiyas and coffee or sharing food and health tips with her fans. Nothing made up, no scripted stuff - just plain talk that reaches you right.
Her language is simple and I kind of latched on to her posts, because she has exercises for lazybones like me - something that can be done without moving around a lot.
I am sure there must be thousands or more of such accounts that bring us some comfort. These were top of my mind - of real people and their real experiences.
Hope you liked them!