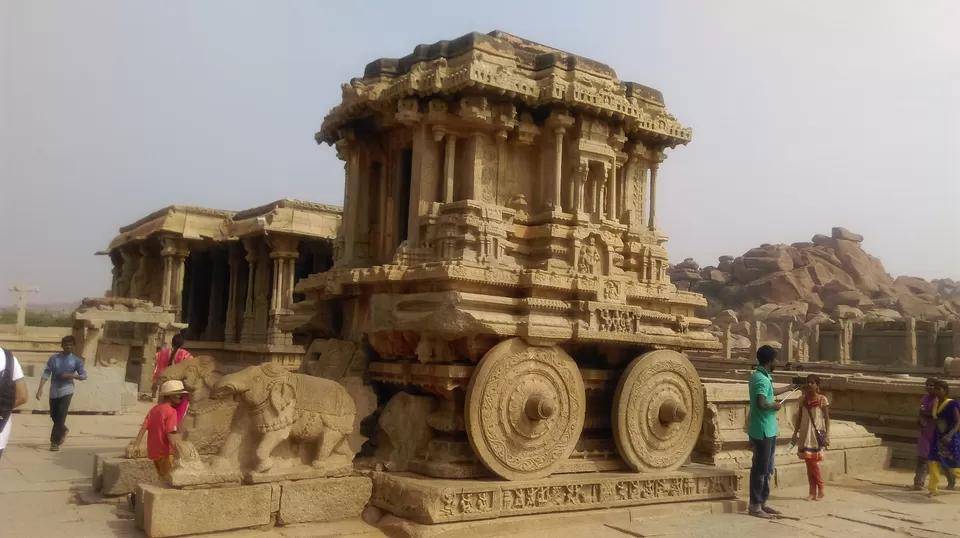 Sometimes, going with a tour is a better option than going on own by public transport. I have used several tours and services, and, by far, KSTDC remains on top of my list.
I have done 5 tours with them - North Karnataka Tour (Hampi and Badami), Mini South India (Madurai, Rameshwaram, Kanyakumari), Tirupati Mangapura, Belur-Halebeedu-Shravanabelagola, and Nagarhole-Madikeri-Nisargadhama-Bylekuppe. All of these tours were well organized, and accommodation options were not bad either.
North Karnataka Tour (Hampi and Badami)
It's a 5-day tour with Day-1 and Day-5 for your departure and arrival respectively. This tour covers all the major heritage sites in North Karnataka by giving you ample time to explore all sites.
After an early morning check-in at the hotel, you are taken for the breakfast. Then, you cover all major places in and around Hampi such as Vijaya Vittala Temple, Virupaksha Temple, Kadale Kalu Ganesha, Hazara Ram Temple, and Queen's Bath. This day is to experience the rich heritage that Hampi has to offer. You end your day by spending time in Tungabhadra Dam Garden.
Day-3 is meant for Badami, Pattadakal Mallikarjuna and Aihole. On reaching Badami, you visit Banashankari Temple and Badami Cave Temple. You are given a lot of time to explore Badami Cave Temple. During this time, you can either hike to Badami Fort or simply explore Badami Temple.
Day-4 is for Bijapur which includes visit to Gol Gumbaz and Ibrahim Roza. This day is light in terms of walking.
There were mostly families on this tour but there was one other solo traveller who I became friends with.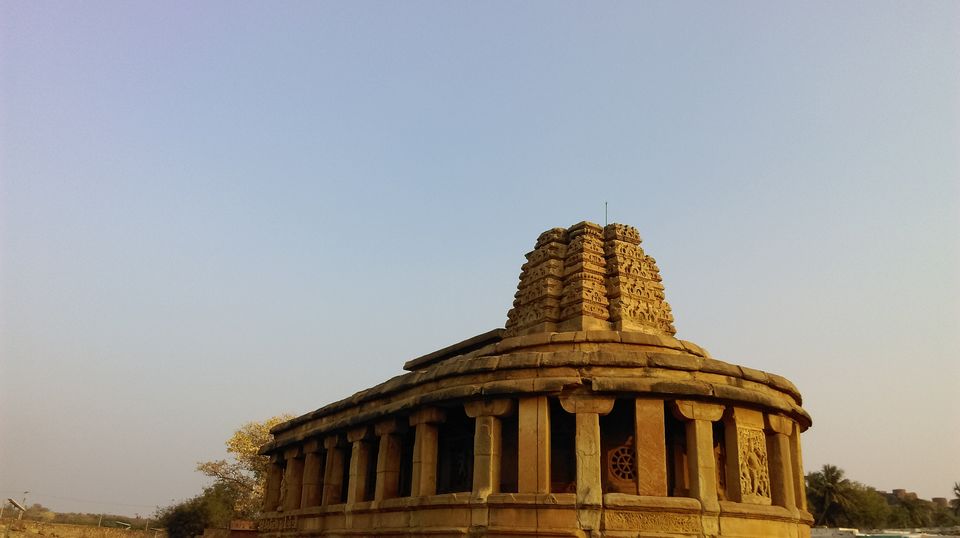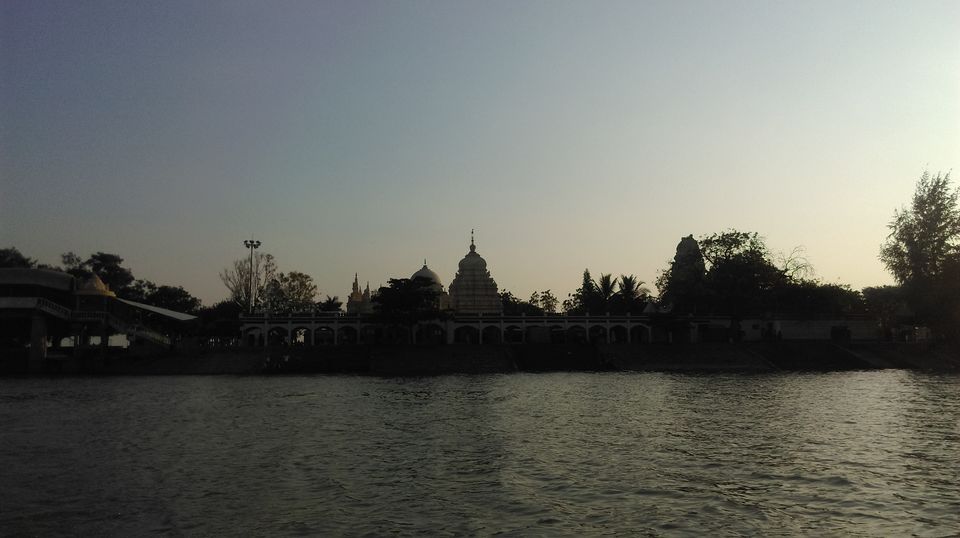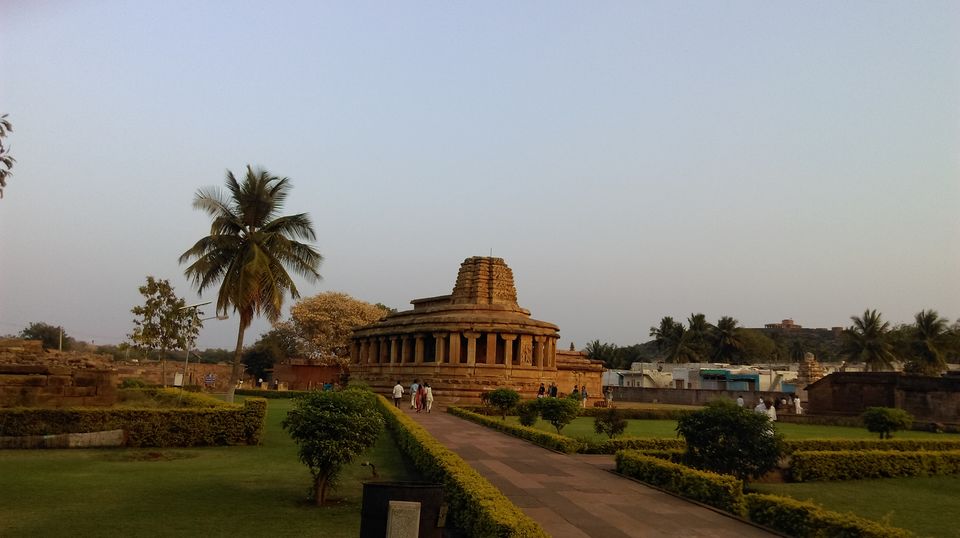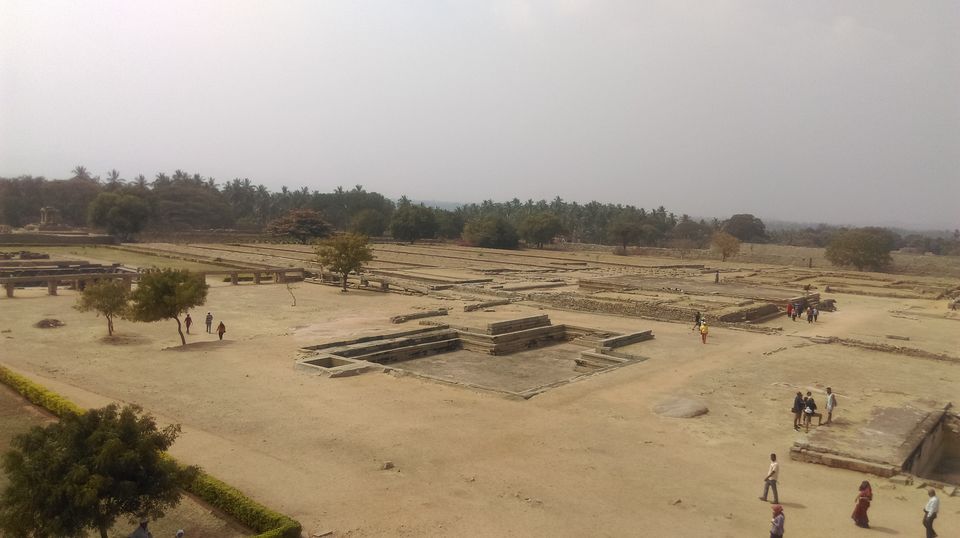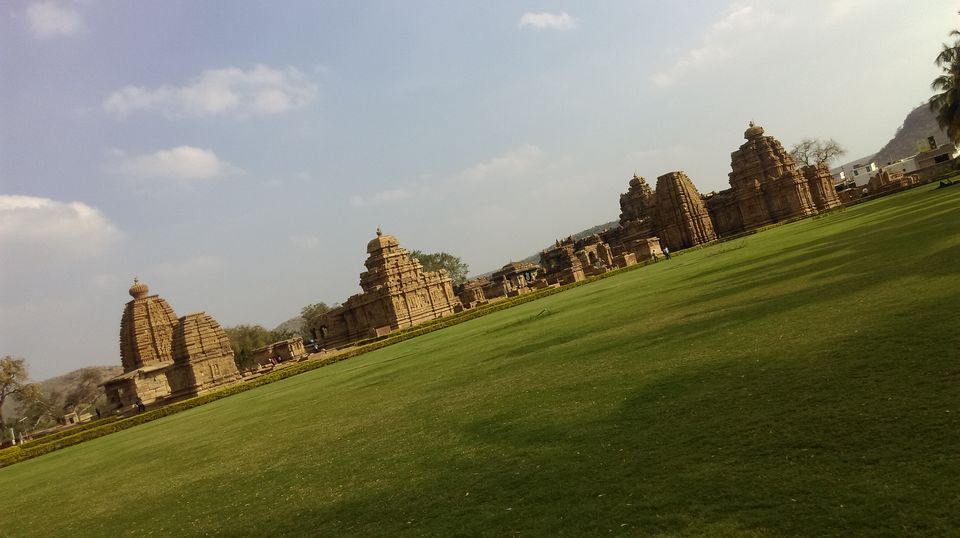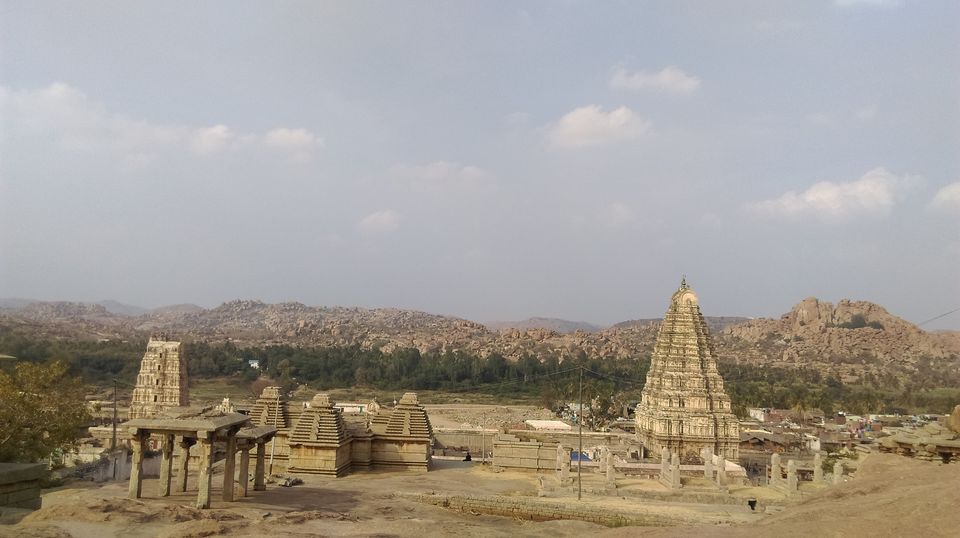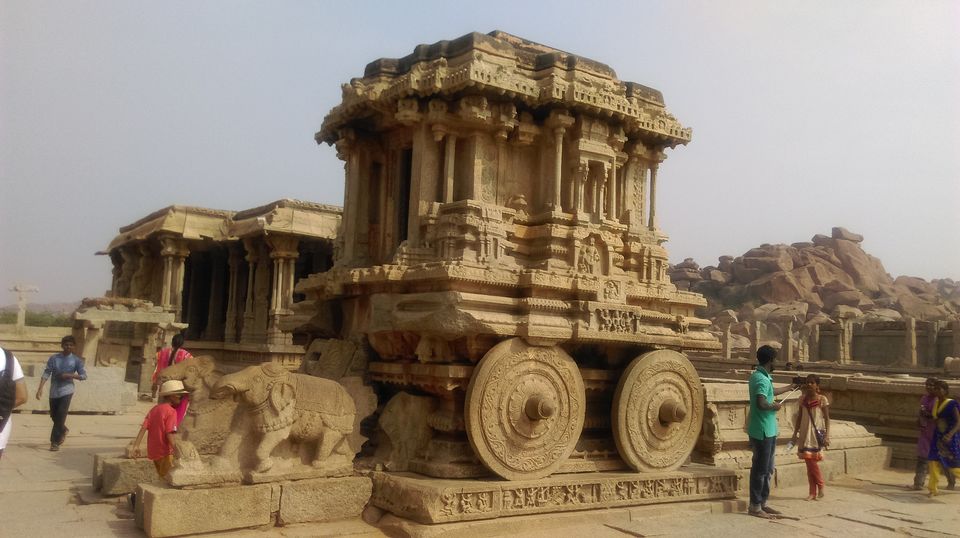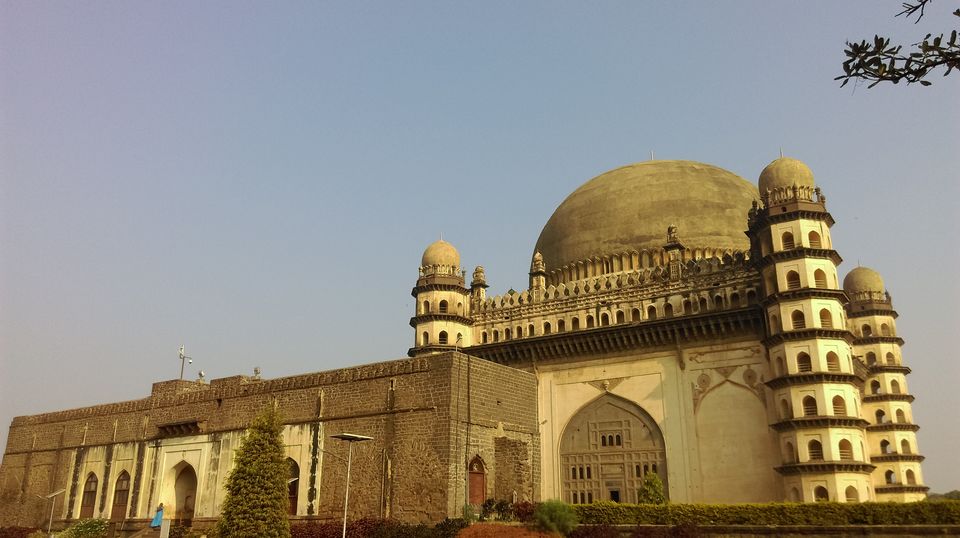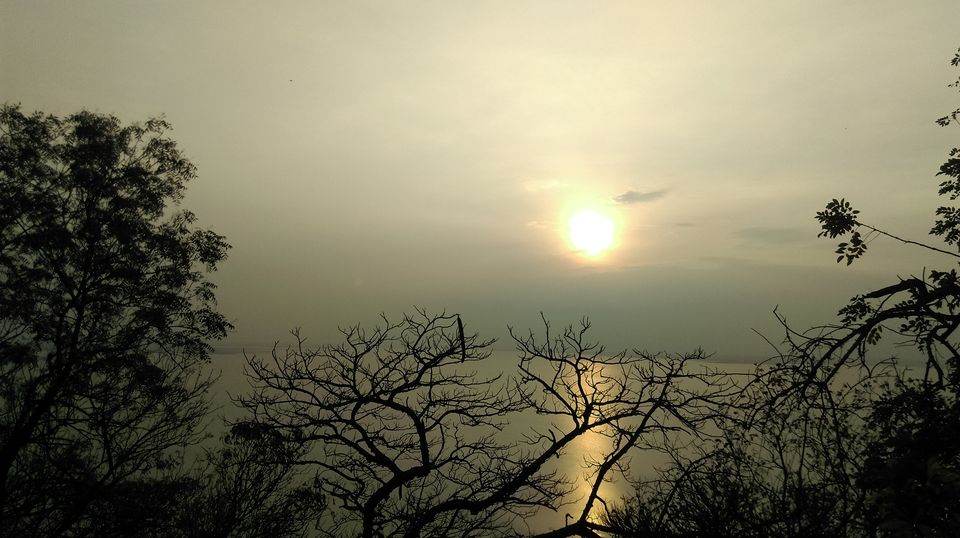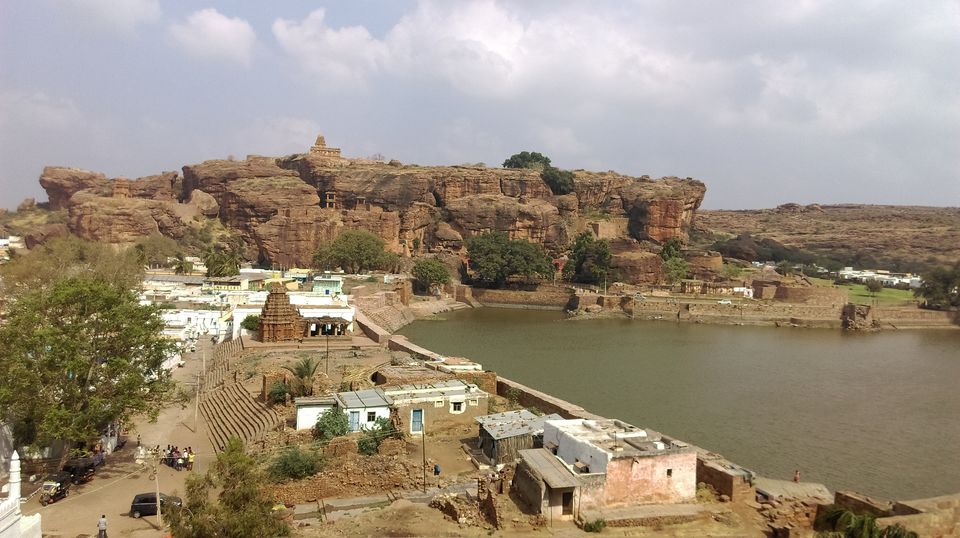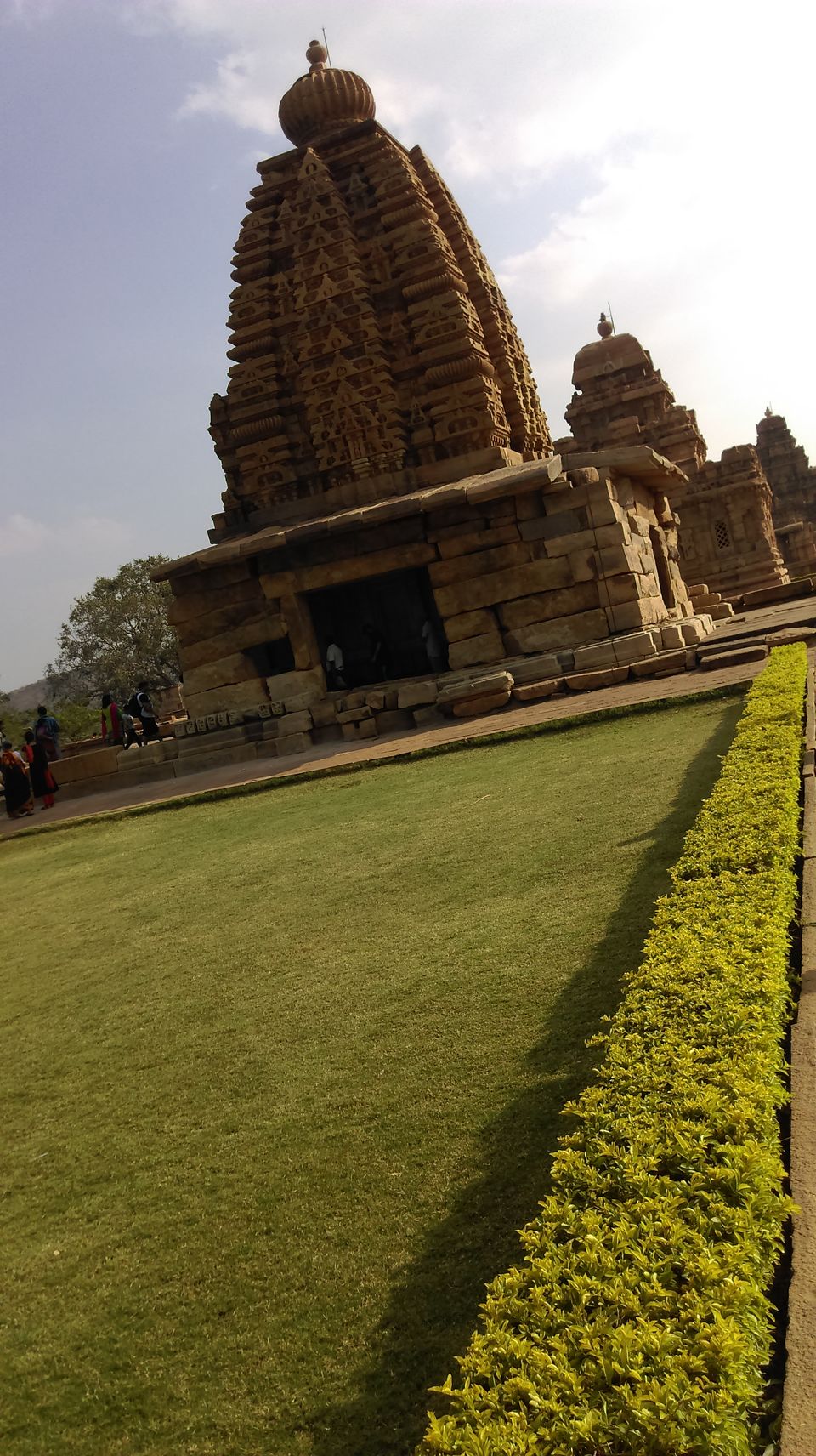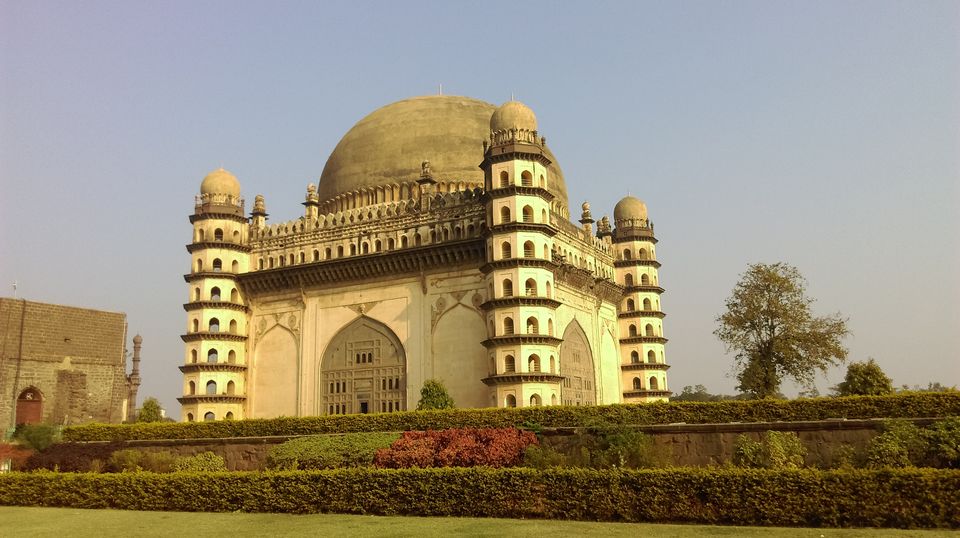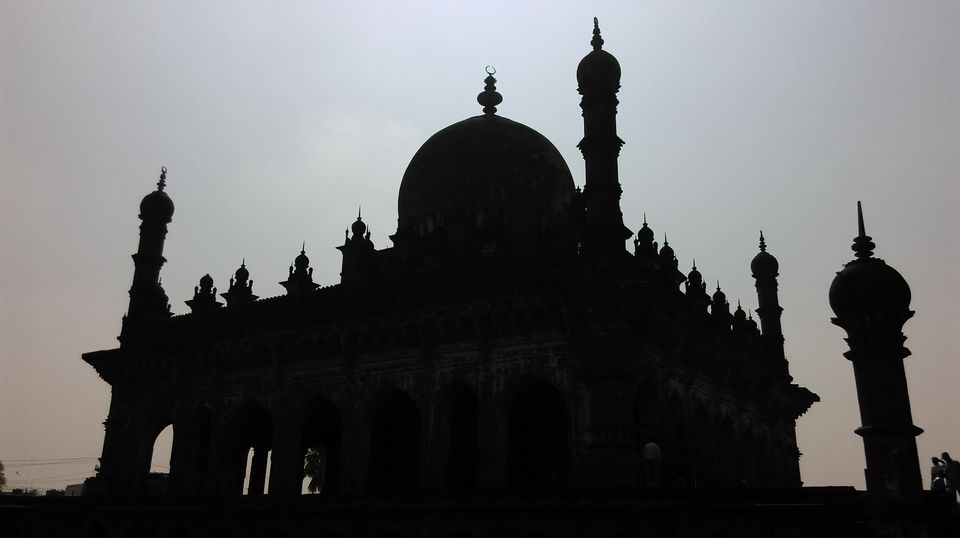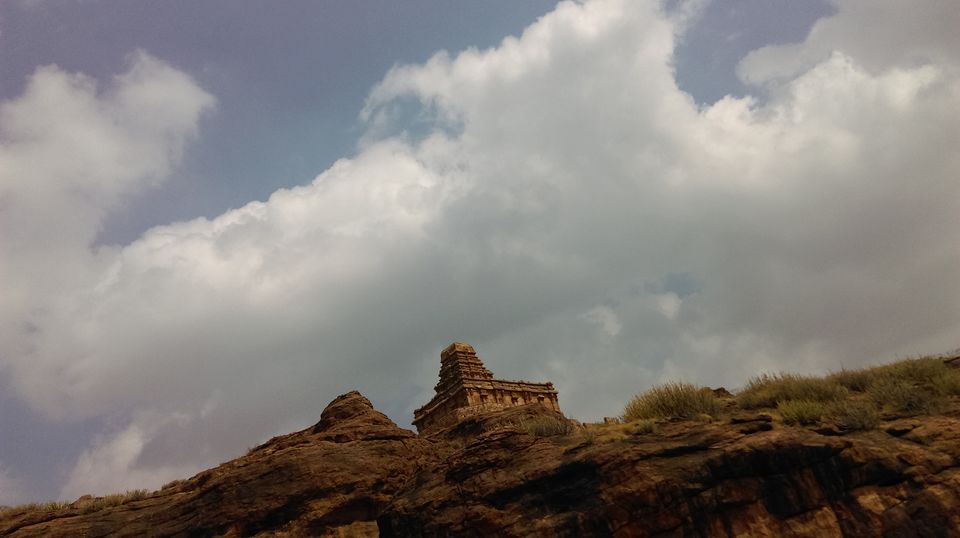 Mini South India (Madurai, Rameshwaram, Kanyakumari)
It was another multi-day tour that I took with KSTDC. There was no other solo traveller, and there were middle-aged people and senior citizens. The best part about travelling with such groups is that people keep on offering you some or the other thing to eat. I got to try several South Indian sweets and savouries this way. Another benefit is that people ask you to come forward if you are somewhere at the back of the queue.
This day of the tour is for Meenakshi Temple, Madurai, and Rameshwaram. You pass through the famous Pamban Bridge while going to and coming back from Rameshwaram.
Next day, you will have to wake up very early for the Spatika Linga Darshan. All temples in India remain crowded but South Indian temples remain over crowded no matter what the time is or what the season is. So, expect a crowd here in the morning as well.
In the evening, you are taken to Kanyakumari for a sunset view. After the sunset, you are taken to the hotel after which you are free to do anything during the remaining time. I went to a temple with one of the families.
Wake up early on day-4 to go and grab the best spot to watch the sunrise. After breakfast, you are taken to Vivekananda Rock Memorial and Kanyakumari Temple which are your last tourist points.
There were a few families that kept on worrying about me being solo on that tour. There was one nani (a maternal grandmother) whose pick-up point was same as mine and her grandson had come to drop her off. Throughout the tour, she made sure that I had eaten food properly.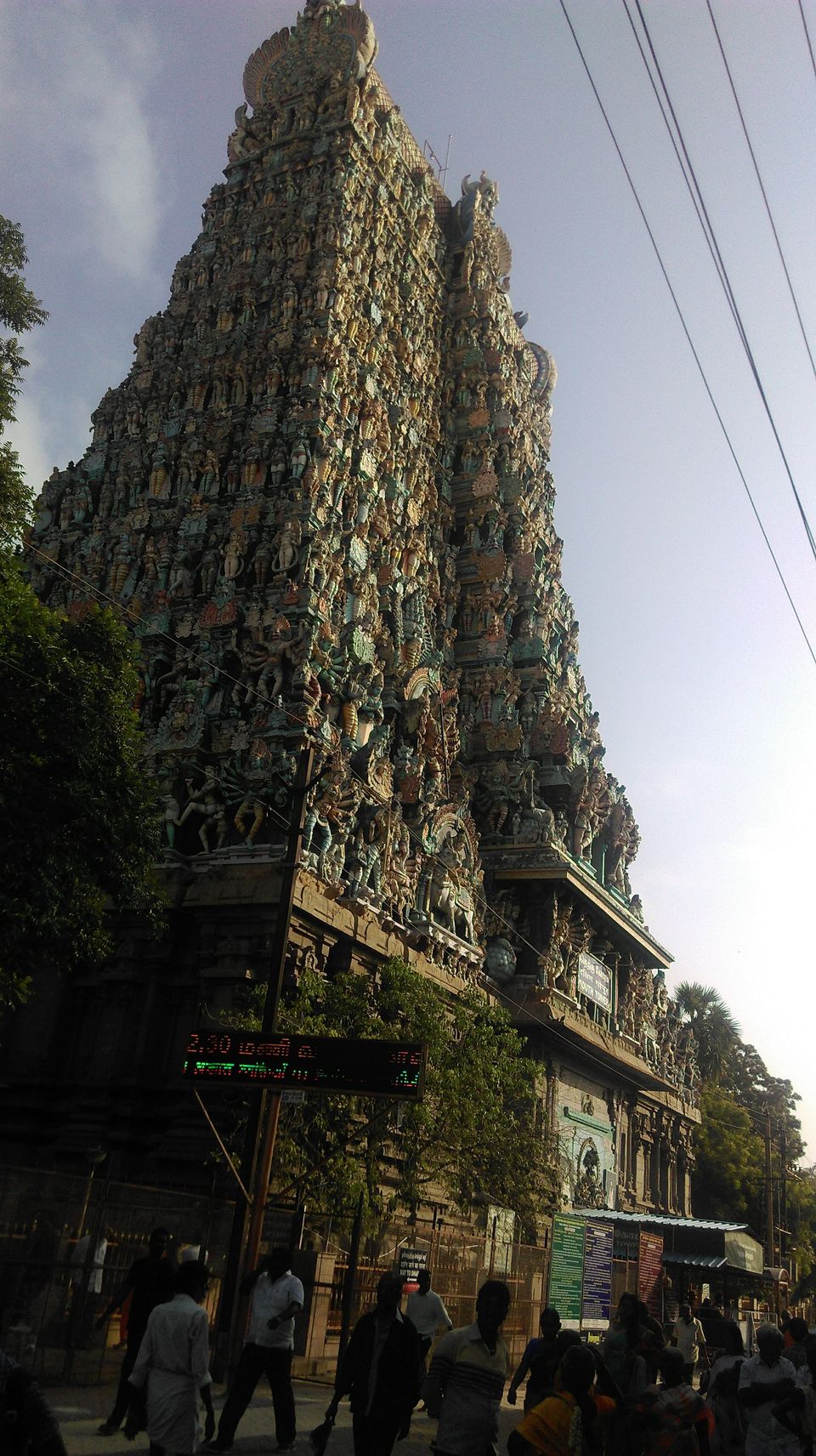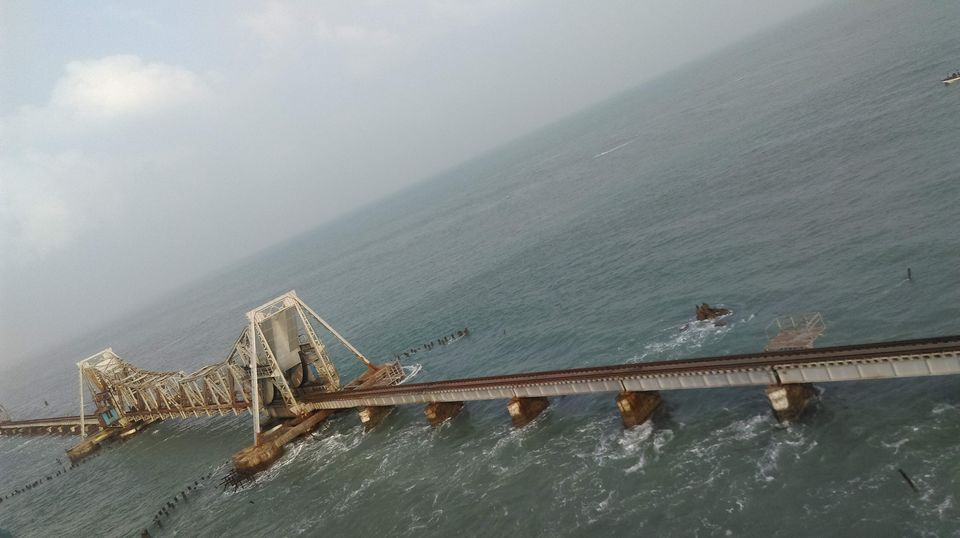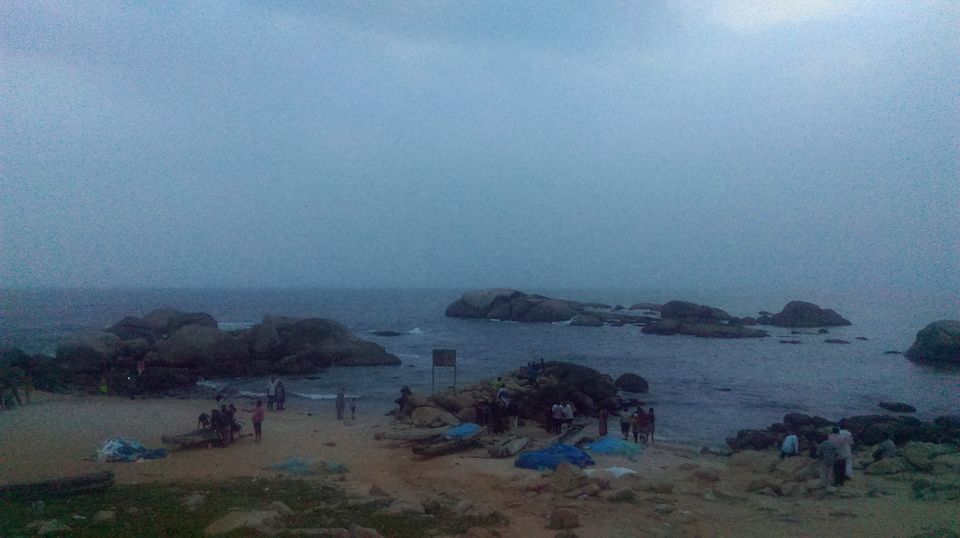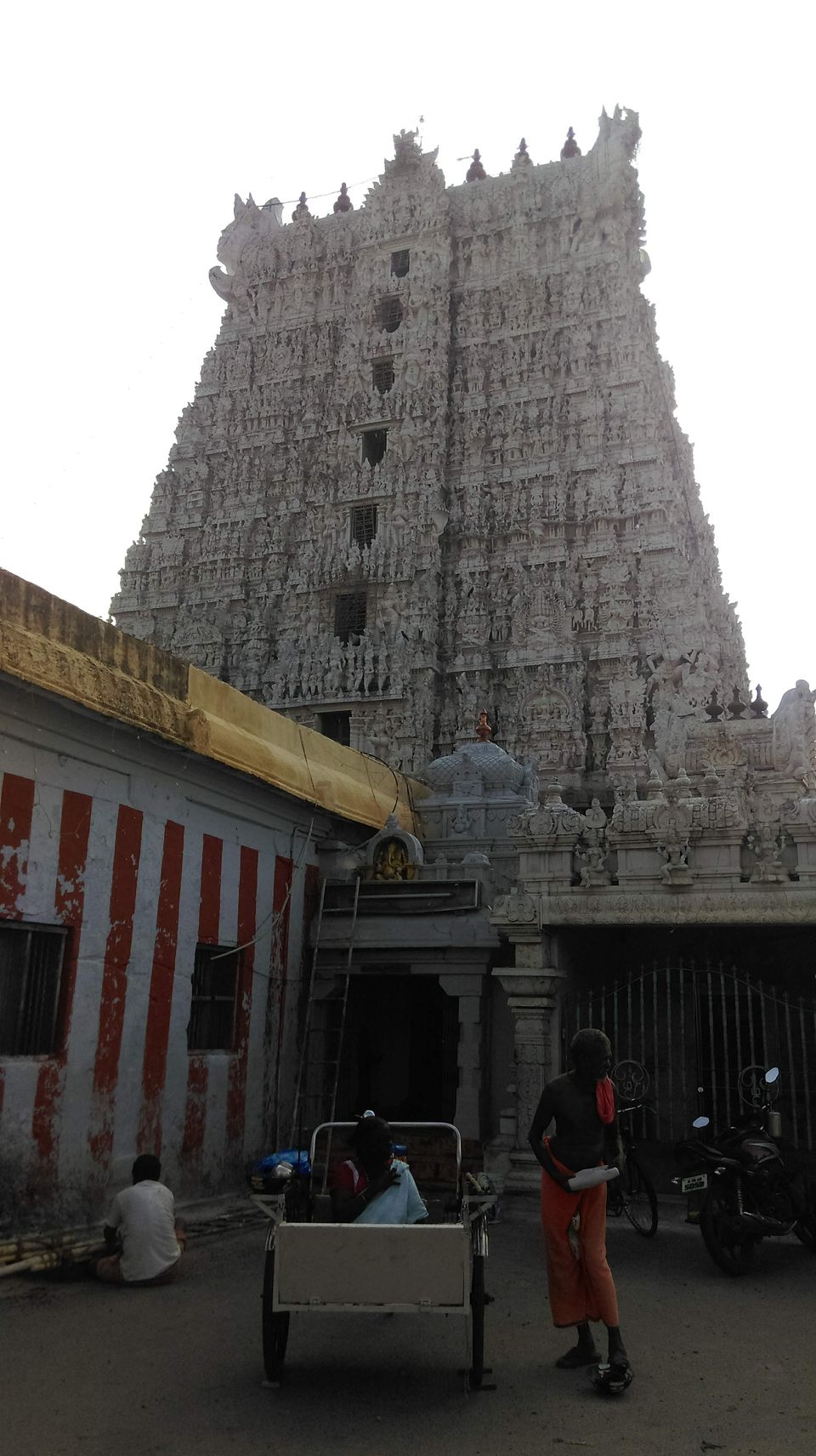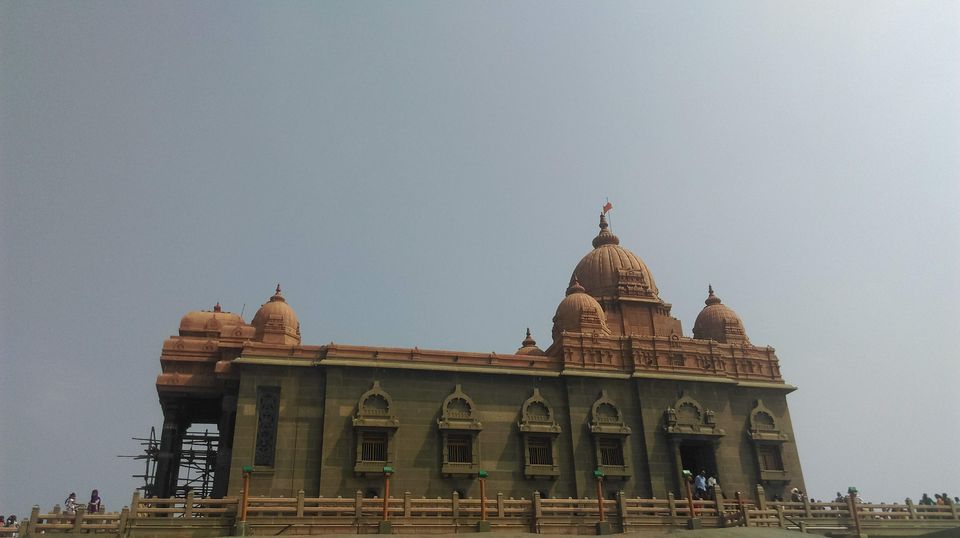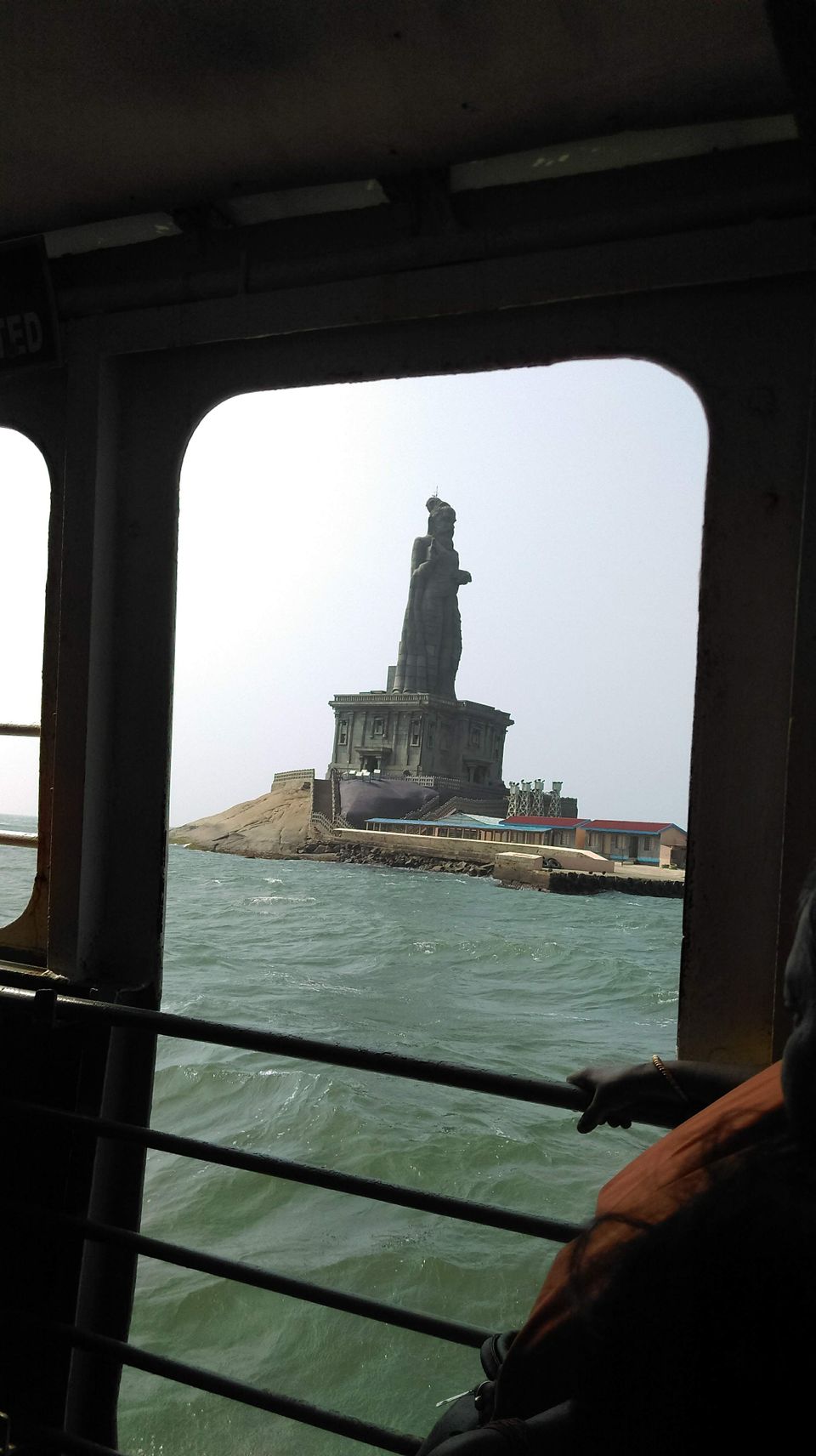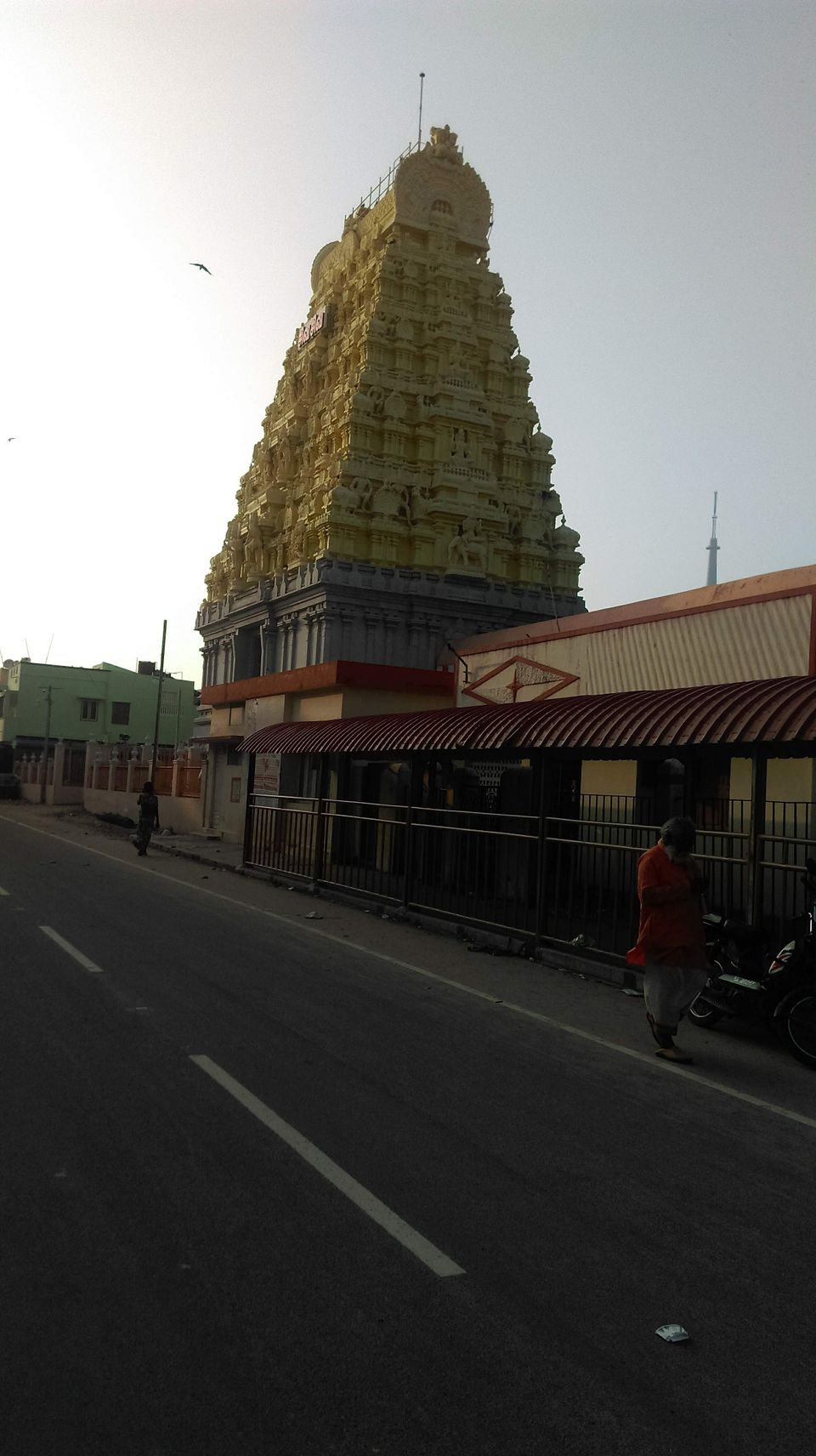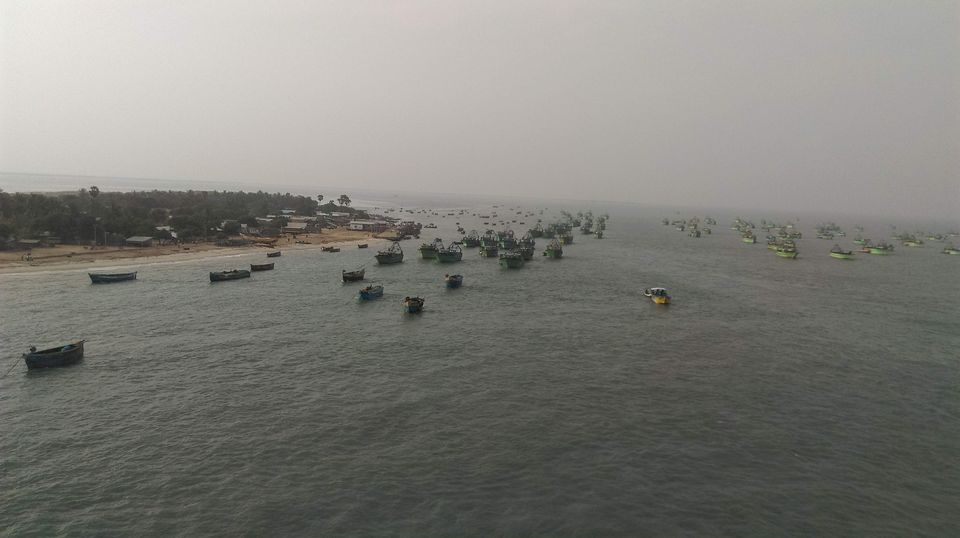 This one is a 1-day tour package which I took twice with the hope of spending more than 2 seconds not to pray but to see the deity. Both times, I was pushed and shoved by someone.
You reach Tirupati very early at around 3:30 am. The first stop is Mangapura after which you are taken for breakfast. After breakfast, you change the bus to go to Tirupati temple by going through a rigid security check.
Tirumala Tirupati temple is one of the most famous temples in India, so do expect it to be crowded even if you take the Sheeghra Darshan ticket (VIP entry). Expect 1hr+ time to get the darshan and after reaching, do expect to get pushed to move forward within a few seconds.
After coming out, you can buy laddoos (Indian sweet) and shop and eat. The tour ends here and you are taken back to Bangalore. No cameras, phones, etc. are allowed inside the temple. You have to keep your phones somewhere safe in a shop by paying 10 INR per phone.
Belur-Halebeedu-Shravanabelagola
It is a 1-day tour and you can start from either Bangalore or Mysore. The tour includes visit to major places such as Bahubali Temple in Shravanbelagola, Chennakeshava Temple in Belur and Hoysaleshwara Temple in Halebeedu. You will have plenty of time not only to explore each and every place but also to try the food near these temples.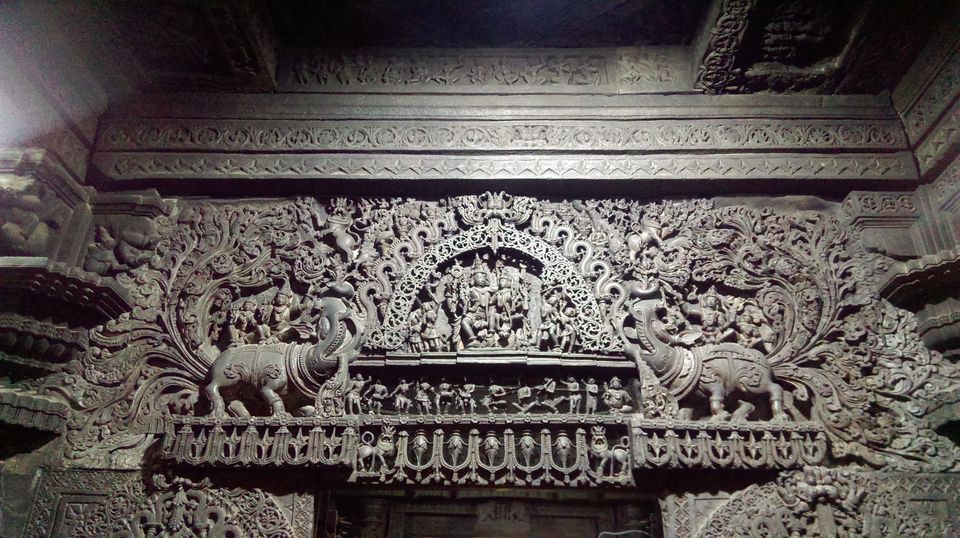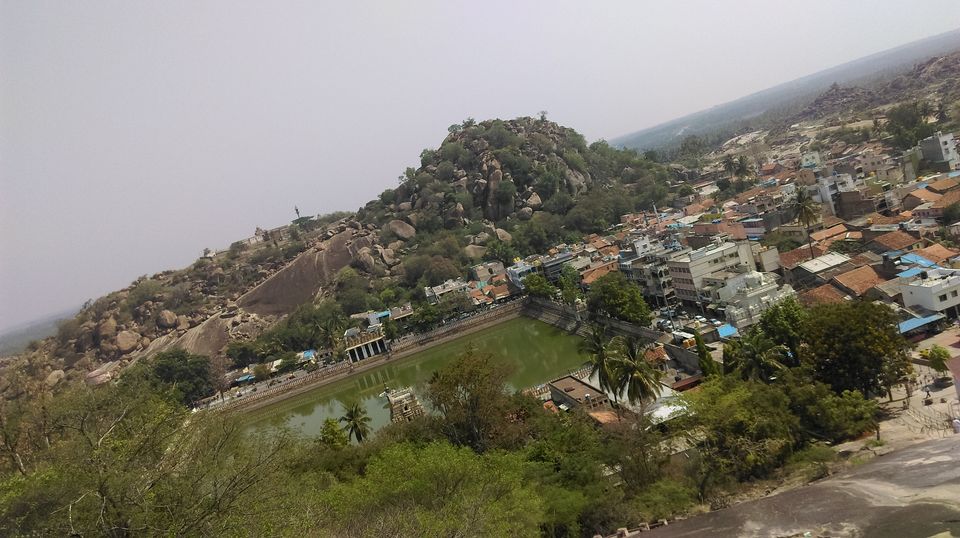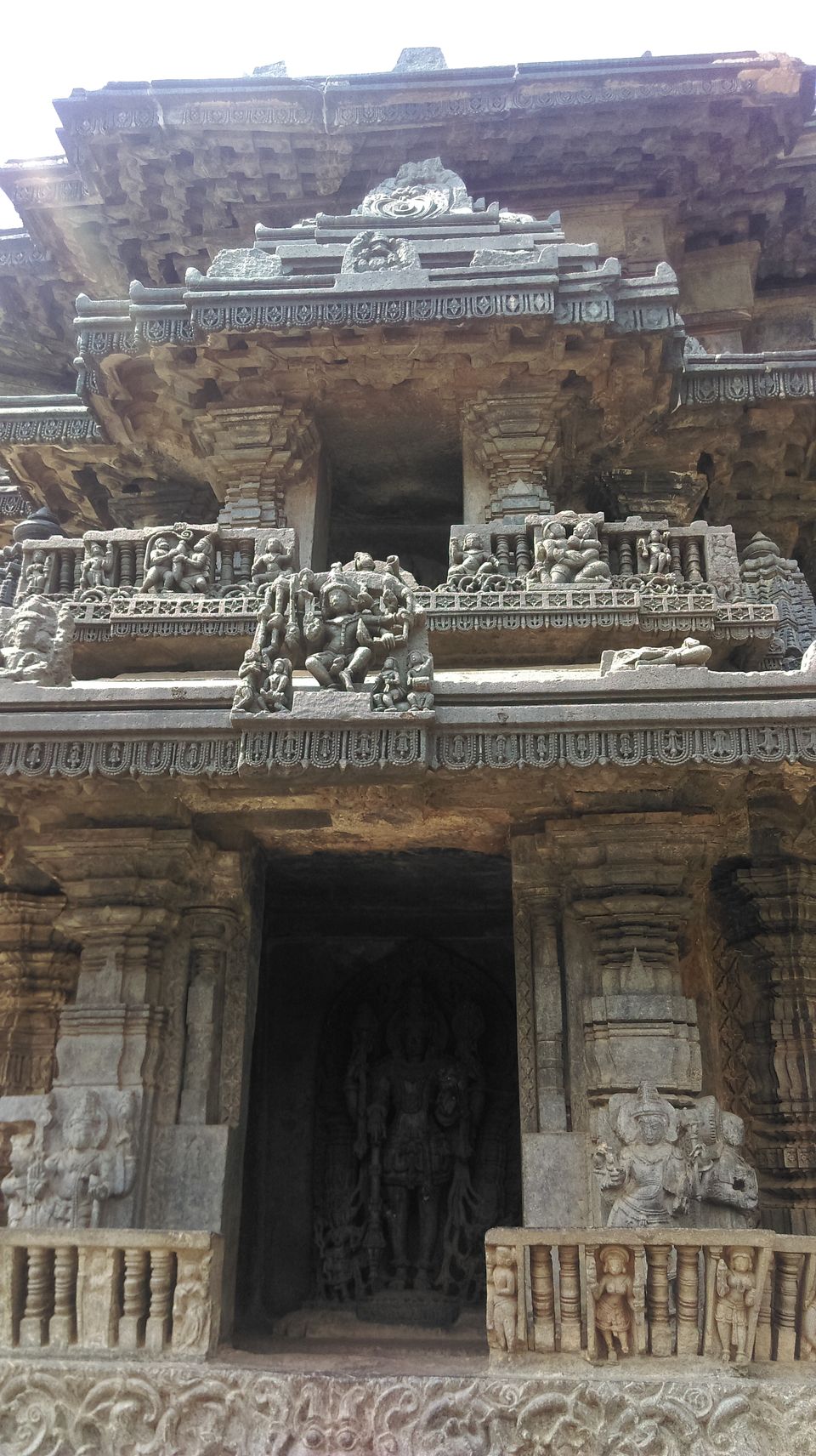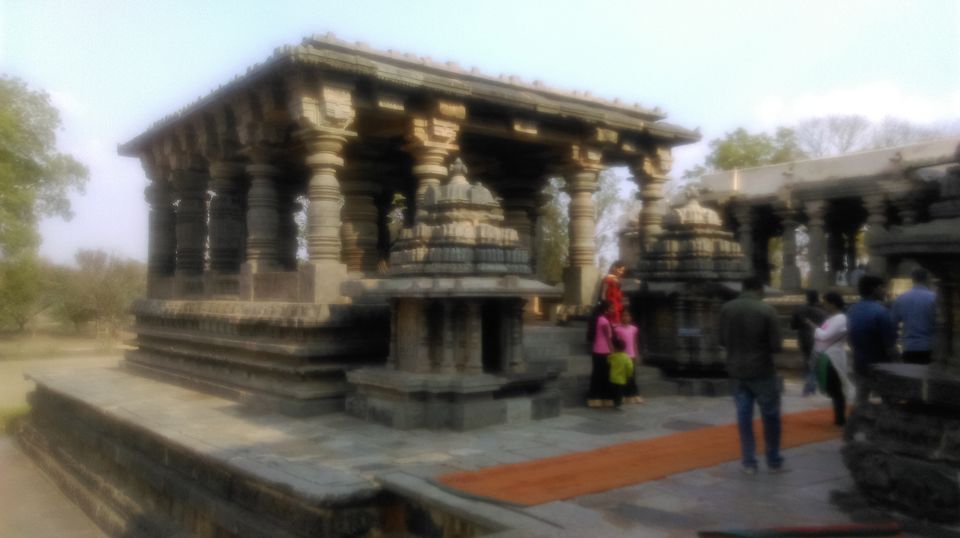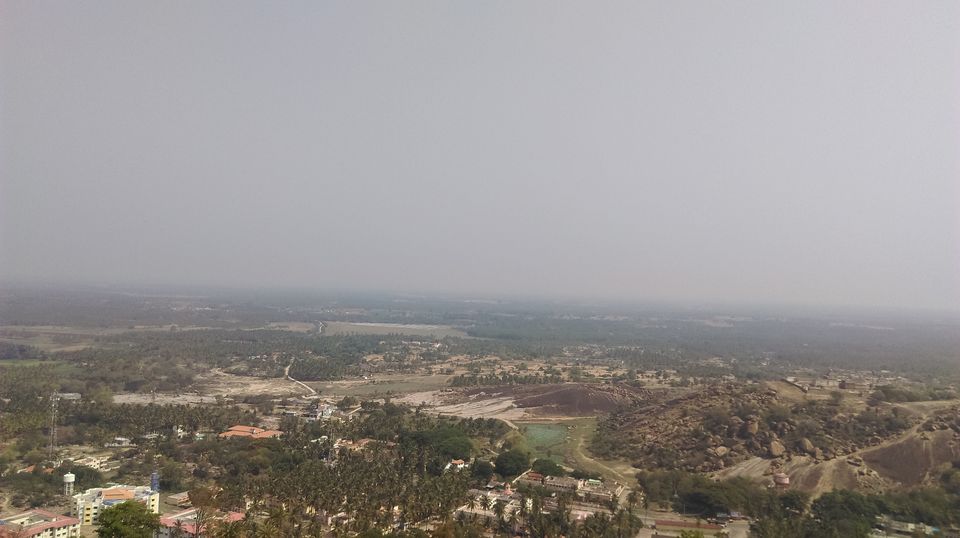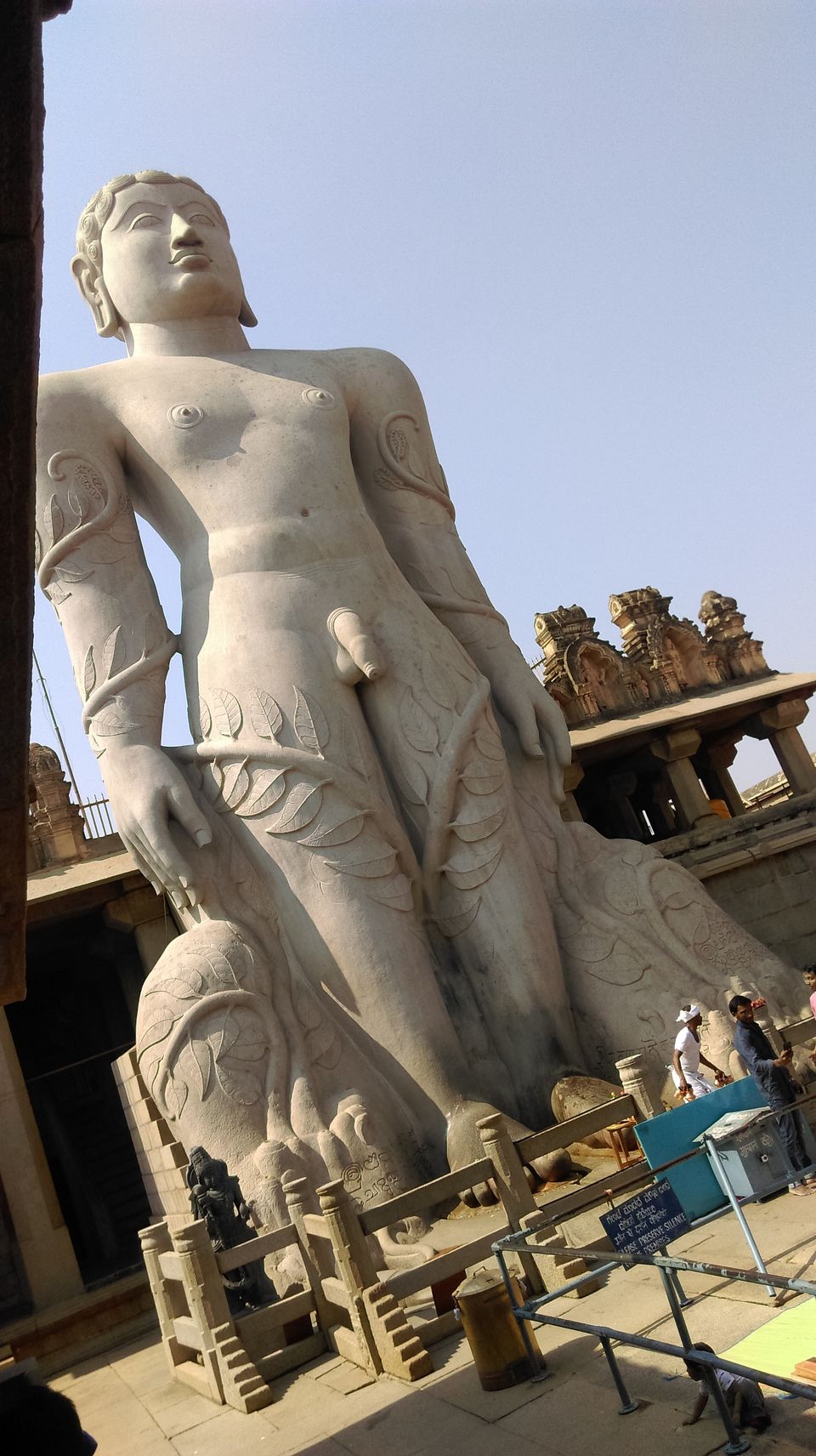 Nagarhole-Madikeri-Nisargadhama-Bylekuppe
I had been to Coorg earlier but that trip was to explore the natural beauty of Coorg. I took this tour with a friend to see the other side of Coorg. It is a 2-day tour that starts from Bangalore. On day-1, you are taken to the Golden Temple of South India, i.e., Bylakuppe which is a Tibetan Monastery. Other places on day-1 include Nisargadhama, Abbey Falls and Raja's Seat.
Day-2 starts with a visit to Talacauvery and ends with Nagarhole National Park. The original plan was to visit Nagarhole National Park but we just passed through it because of the bad weather. Nevertheless, the trip was successful as I got to visit many other places for the first time. Also, my friend and I kept on gossiping throughout the tour which, I believe, irritated a few people sitting next to us, so it was a great trip overall.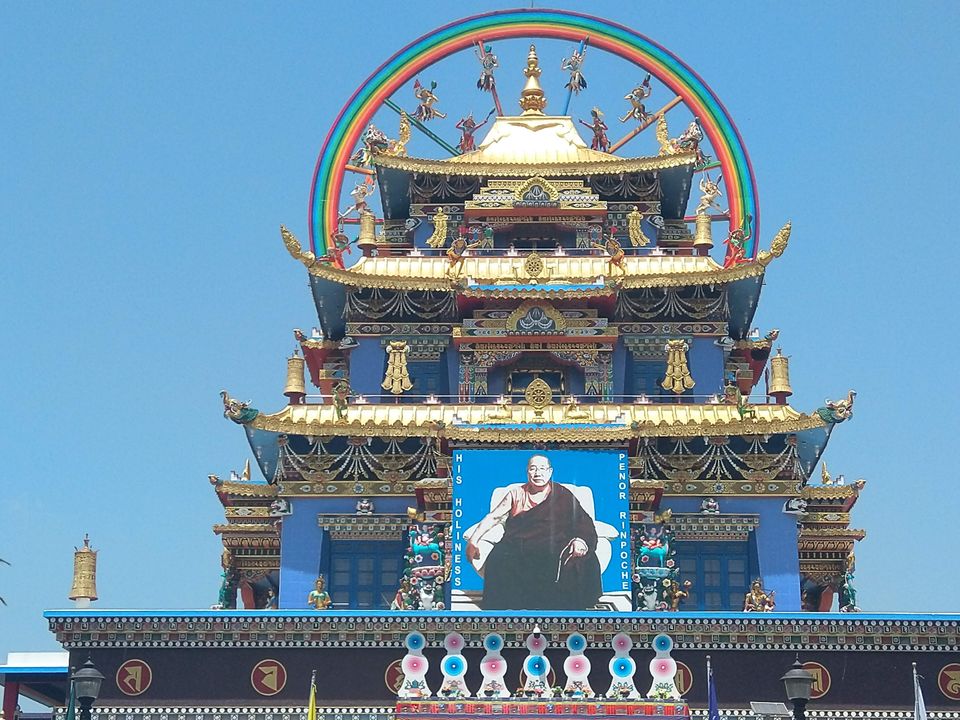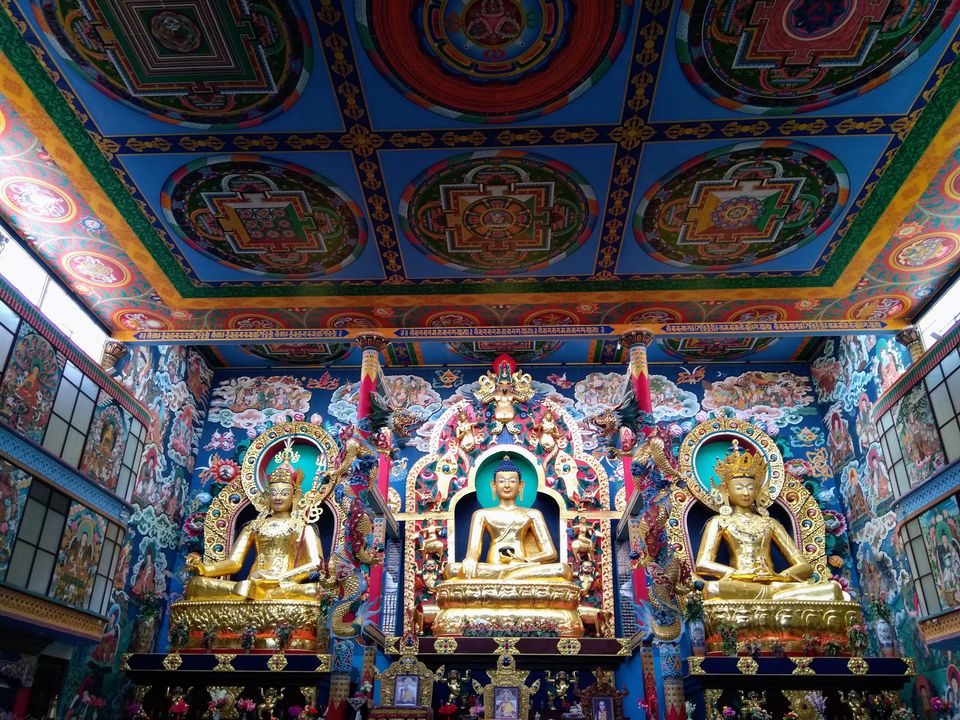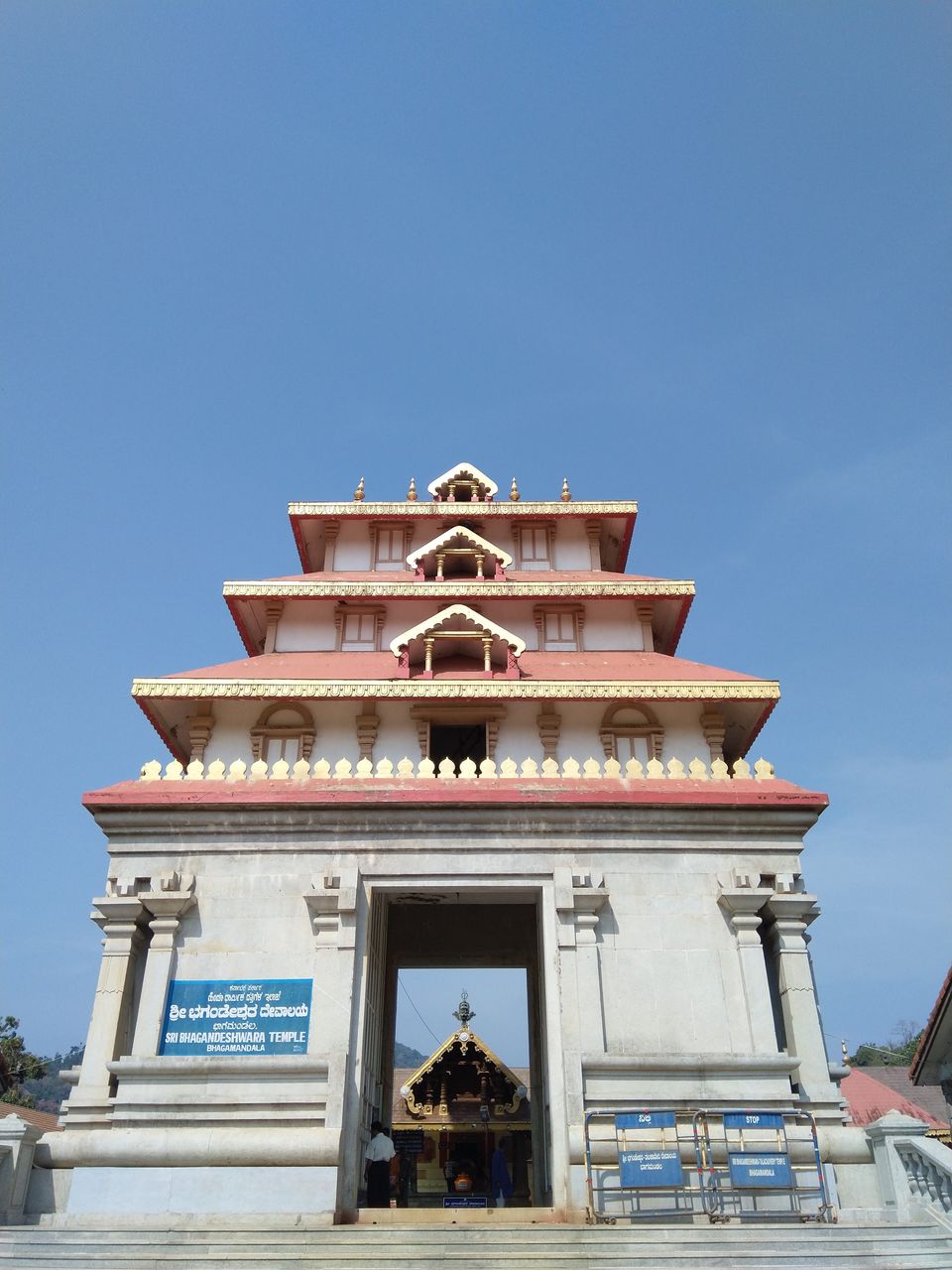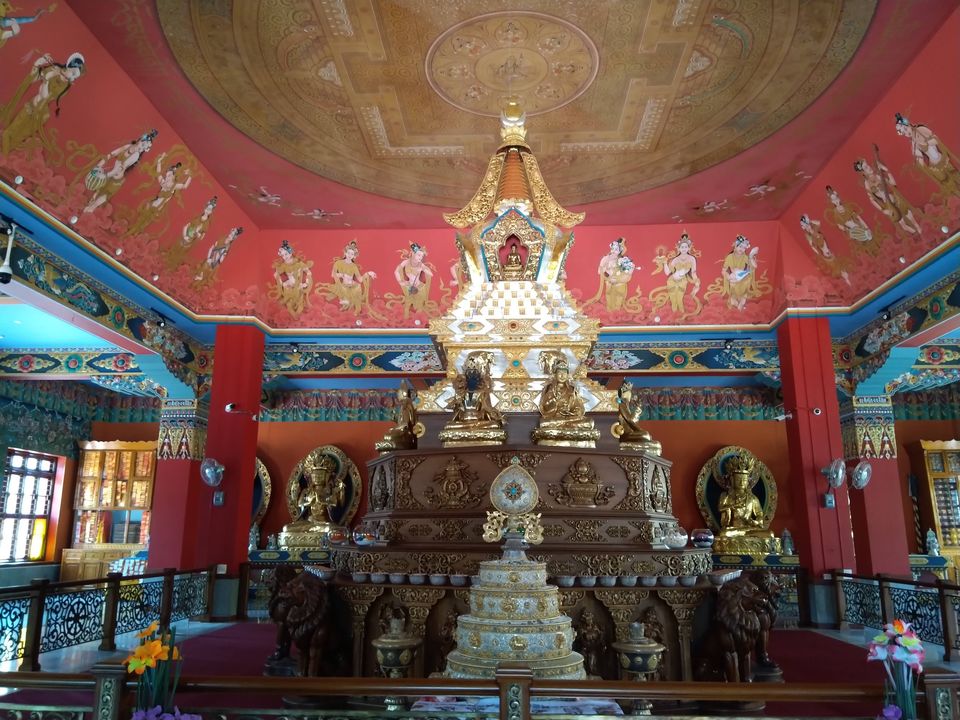 There are several good points about KSTDC tours:
1. The itinerary takes care of providing you with the plenty amount of time to enjoy at all locations.
2. Restaurants that they take you to for your meals offer good quality at great prices.
3. You will get to meet people from all parts of South India and a few from North India. I personally prefer the southern part of India to northern part and can confidently say that people on these tours will be friendly to talk with.
4. I find these packages aptly priced considering the price includes accommodation, travel, and guides.