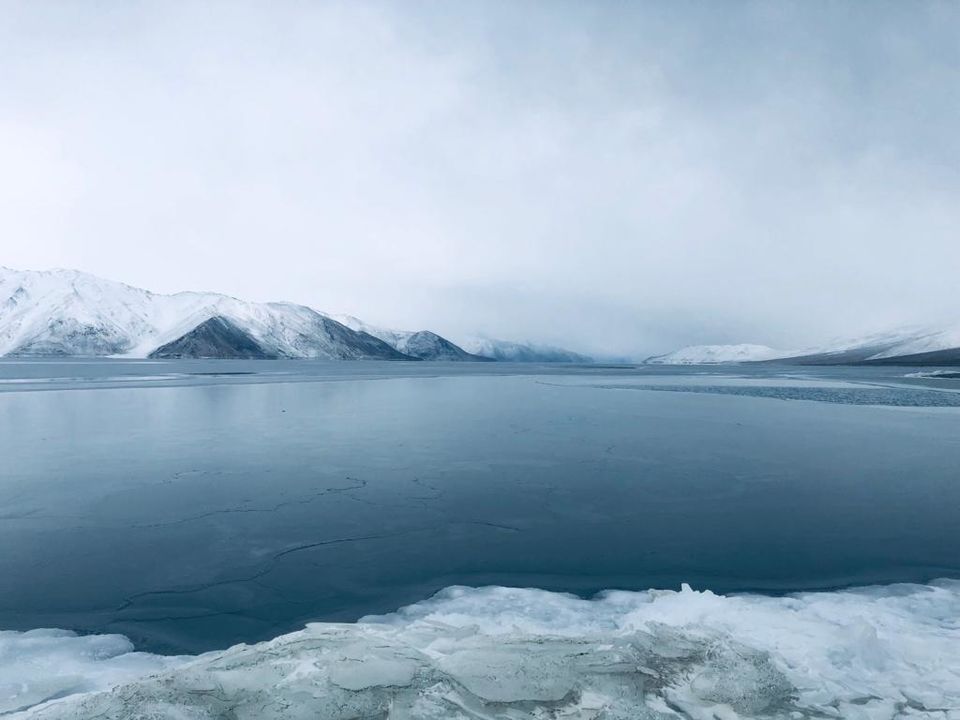 Day 1 - Acclimatization

Yeah Initially we also thought its a Crazy Idea!!! But as it was our fourth anniversary we thought of doing something very unusual ...At least for us!!!! The fun part was we were the only guest in our hotel who weren't there for the famous "Chadar Trek" ;) . Bit difficult it was to reach there from 25 Degrees to -10 Degrees and catching up with the cold and unfortunately the hotel we chose was the worst. It was worst of the worst hotel with no heater so rather then worrying about acclimatization at 11000 Ft I was more worried about consuming Rum as soon as possible ;)
Day 2 - Roaming Around Leh
People say a lot abour AMS( Acute Mountain Sickness) and people are terrified about it but honestly there's nothing to worry about it at all.. I mean if you are healthy and confident we don't think acclimatization will take more than 24 hours. To be on the safe side you can start with DIAMOX ( 250 mg ) and take upto 2 Tablets if required.
Don't opt for the high altitude destination very soon. We had few travelers suffering from AMS when they visited Khardung La very next day.
Start with local sites like Hall of Fame , Sangam , Alchi Monastery , Paththar Sahib etc. Try to have some local food and make sure self comfortable with the weather and cold.
The temperature in Leh was around -7/-8 Degrees at that time with chilling winds sometims
Day 3 - Journey of a Life Time - Pangong Lake
Right at around 7:30 in the morning we started our journey in the frozen and ice covered roads of Ladakh region and slowly started moving towards the Zingral village ( Army Base ) but were delayed due to a Huge Convoy of our Great Indian Army. Passing by Chang La was amazing and exciting. The temperature was around -21 Degrees at Changla ( 17,688 Ft).
There's small village called Durbuk where only you will find a proper homely restaurant that serves Eggs / Momos / Noodles/ Tea etc
The roads are so much slippery due to Ice that the tyres need to be Tied with chains to avoid dragging on the Black Ice.
Around 3 we reached Pangong and it was freaking cold and windy. We could hardly spend 20 minutes and there headed straight back to Leh at around 3:45.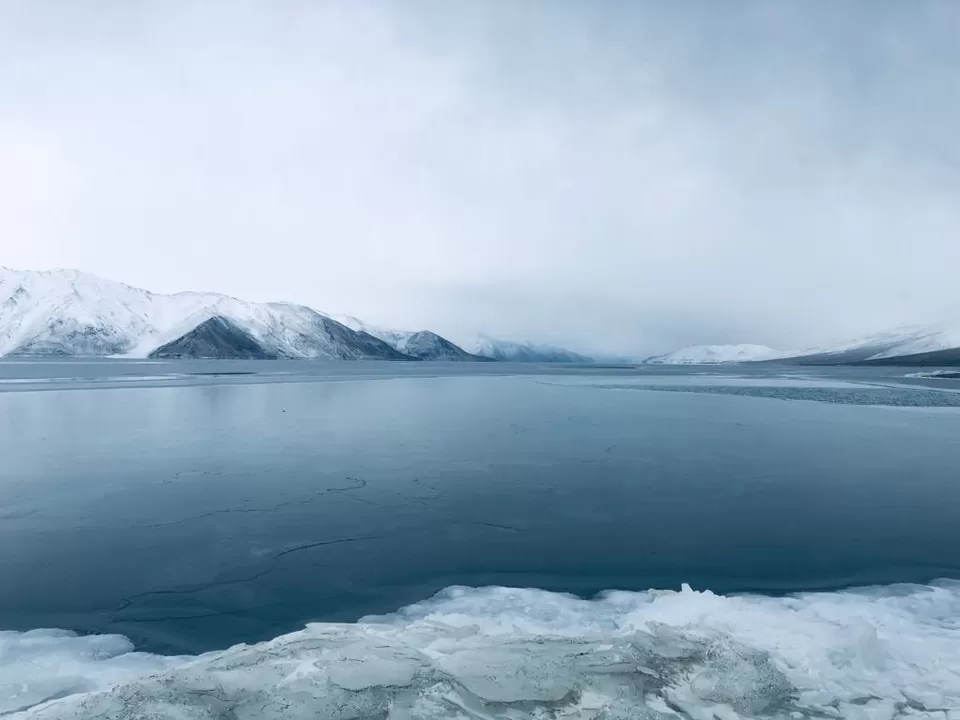 But god had some more plans for us. Practically there were only two cars and we were moving together while one car couldn't take thrust due to ice. Somehow the drivers managed to get it on the road and immediately our car was stuck in the 3 Ft of Ice. This was at around 4:30 , Almost 4 hours away from Leh and in the middle of nowhere.
Somehow it was managed and in the total darkness with great views of stars and feeling totally isolated from the world , our took us down to leh at around 8:30 in the night. ( We were supposed to be back by 5:30)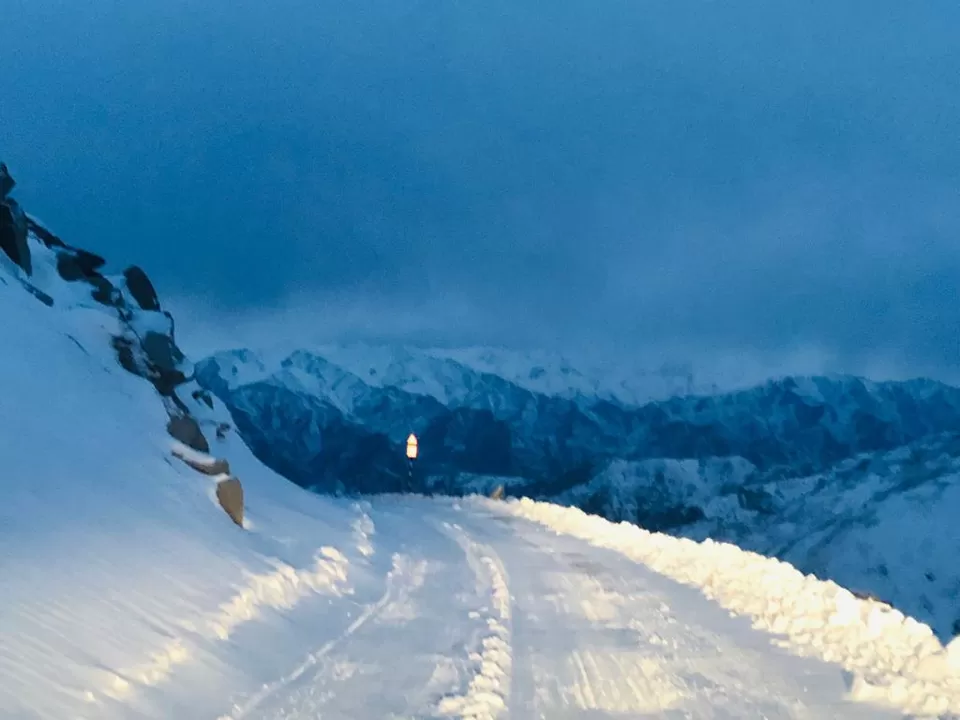 Day 4- Local Leh and Local Beer Tasting
Bit relaxed after the memorable journey of Pangong we started very late at around 12 in the noon with visiting Shey Palace , Thicksey Monastery and Shanti Stupa which again had some wonderful views
Highlight of Day 4- Local Beer ( Chhang)
Locals make this beer from wheat and somehow i had a feeling it also had rice in it. And this amazing thing is made wonderful by adding butter. Its not carbonated or that much strong but very strong acidic flavor and little strange taste. Our driver had his favorite drinking spot where he took us :D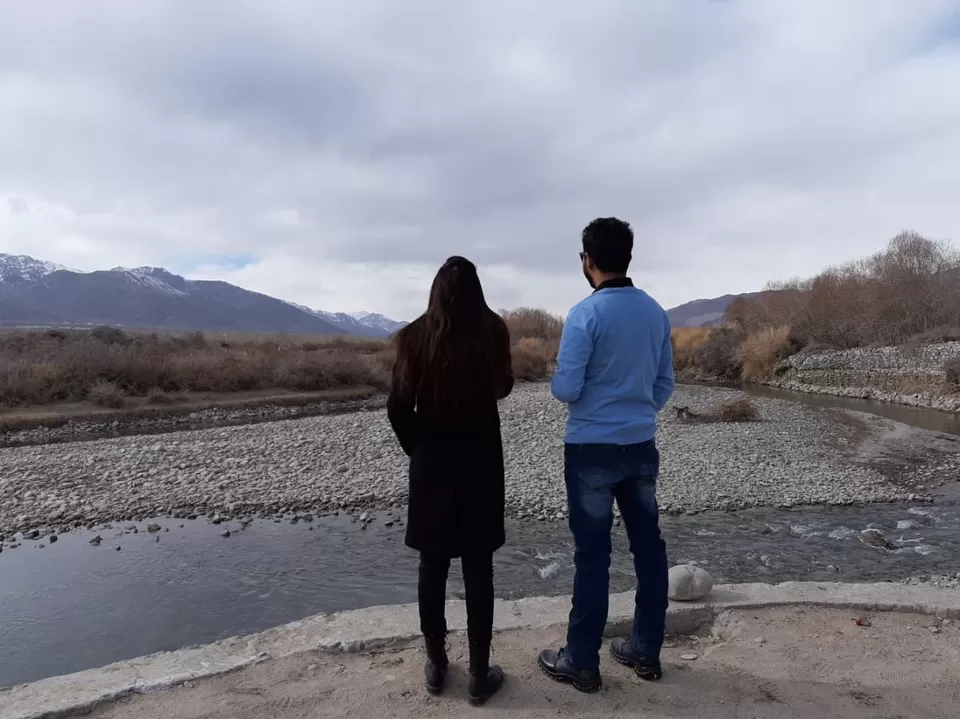 Day 5 - Khardung La - Anniversary Day
Day 5 was entirely dedicated to the mighty world renowned Khardung La pass. Its very much near from Leh and hardly takes 90 minutes of journey. Again it was exclusively for us ;) . No tourist there right now. We were the only ones. That way god gave us our 4th Anniversary Gift.
Temperature was -23 Degrees
Day 6 - Coming Back with some Great Views of Himalayan Region
Frequent Searches Leading To This Page:-
Best Time to Visit Ladakh, Places to Visit in Ladakh, Best Tour Packages for Ladakh, Top Ladakh Tour Packages for Family, Budget Trip Packages for Group to Ladakh, Things to do in Ladakh, Ladakh Holiday Tour Packages