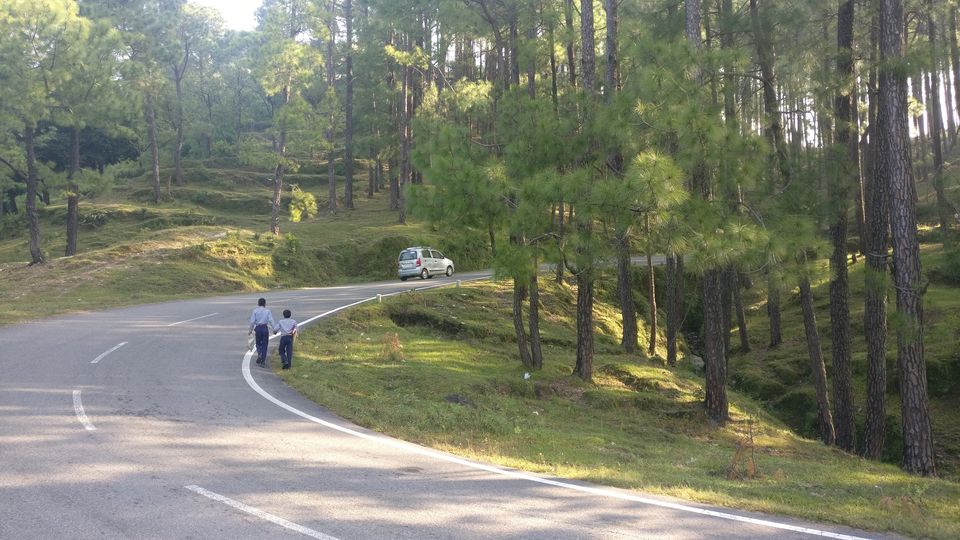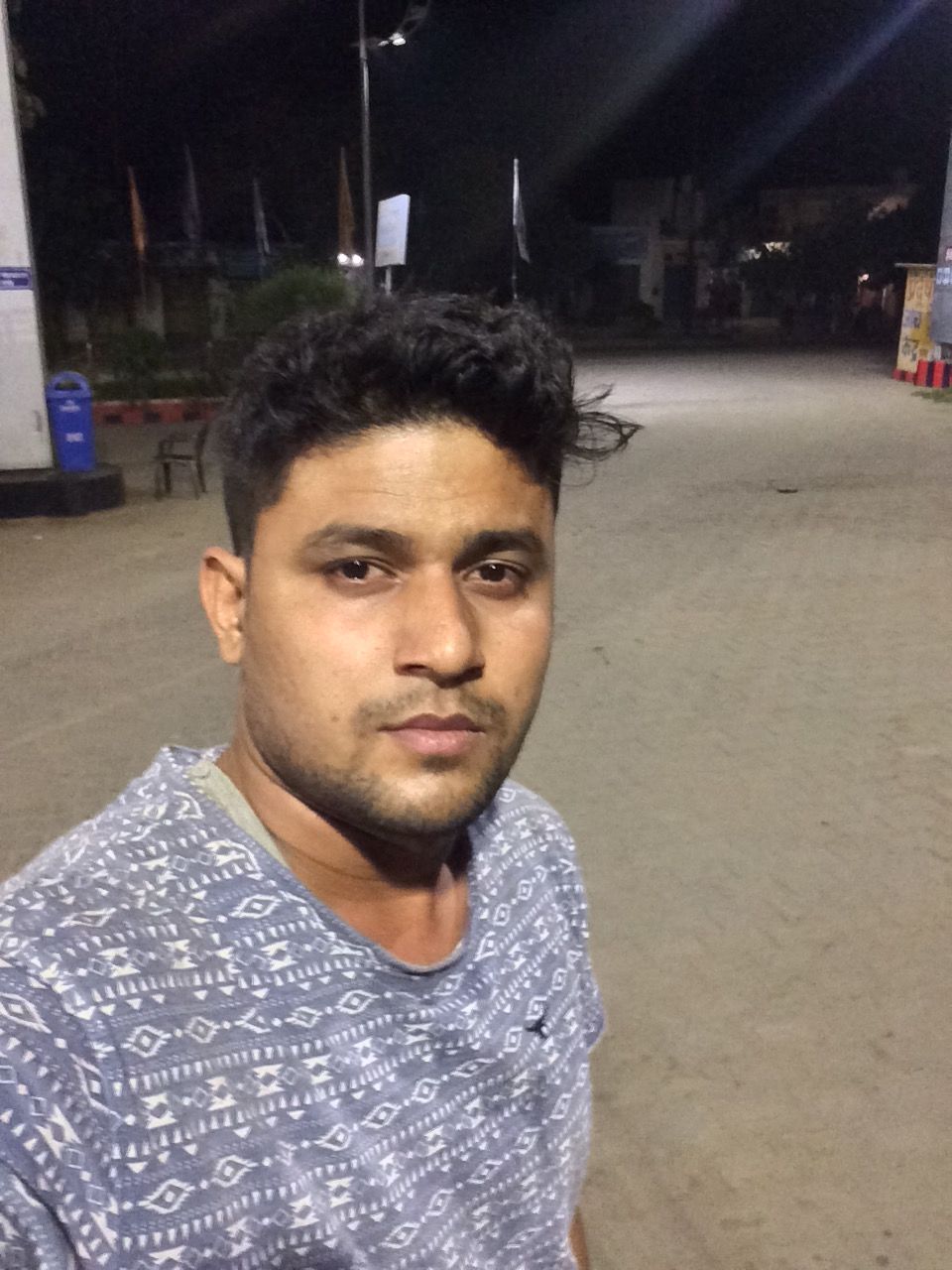 Fueling our Car (Hyundai i10). This is one of sudden plans which were seriously happen because I do not remember how many times we have planned the trips but they were remains in whats-App group chats. Well leave this. While fueling we were discussing to go Shimla and after fueling my car we just took the G.T.Road towards Chandigarh. Everything was ok, untill we reached Kundli boarder one of my friend suggest the place we have never been there and the place was Lansdowne.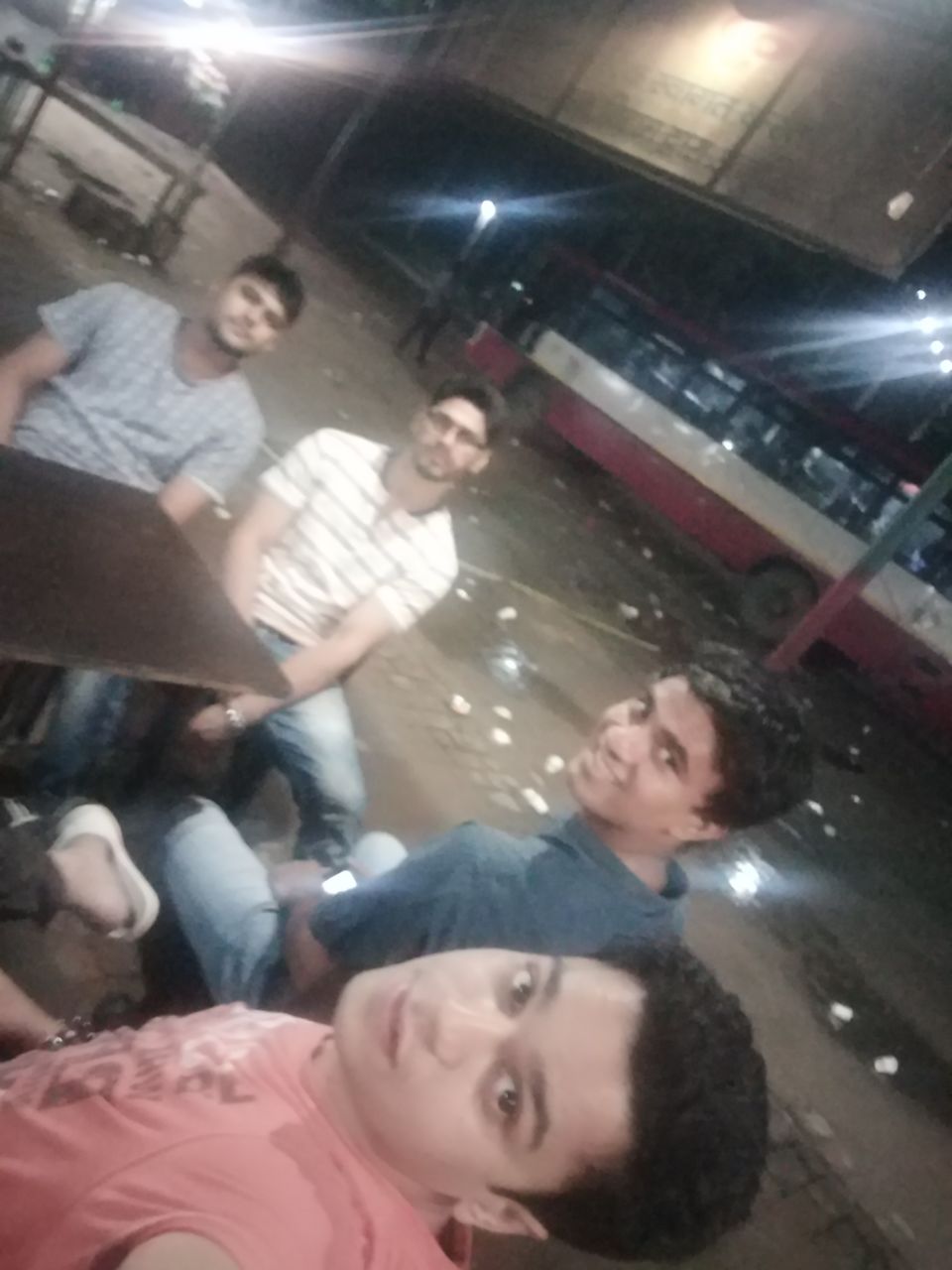 Everyone seeing there faces in shock but the smile comes with the acknowledgement of yea. we took the right cut from Bahalgarh in Sonipat towards Bijnor and stopped at dhaba in Bijnor and yes we were traveling in night to reach the destination early morning.
Before the sunrise we reached Kotdwara, Had light snacks and tea then started to moving towards our destination. We reached Lansdowne before 6 am and we took our car direct to Snow view Point. As i was so tired and there was no chances of getting hotel on that moment so I slept in car for while.
I slept for near 3 hours and wake up at 9:15. We just went back to main market find the good restaurant and found the dhaba and get ready ourselves for the day. People are nice of lansdowne and welcoming too, they suggest the route to find hotel but all the hotels of lansdowne fully pack with tourists.
We started looking for hotel and exploring the place. In short i must tell you the lansdowne is not a place where you can find the visiting spots to spend your days it is a place to stay and enjoy the calmness and stress free life of mountains. After 3-4 hours finally we found the guest house but out skirts of main lansdowne ( But it was blessing) and the name is Ajanta Guest House. I embedded the link in picture of guest house. After living our stuff in guest house room we went to explore the area and yes we had parathas in dhaba which have the bhaang ke beej, Parathas were tasty. Spending whole day roaming in lansdowne we got tired and came back to Guest house near by 6 pm. We have bring raw chicken with us and given to guest house cook to prepare us special pahadi chicken. Guest house manager arranged bonfire for us and we enjoyed a lot the food, dancing, drinks and all of above calm and pleasant environment.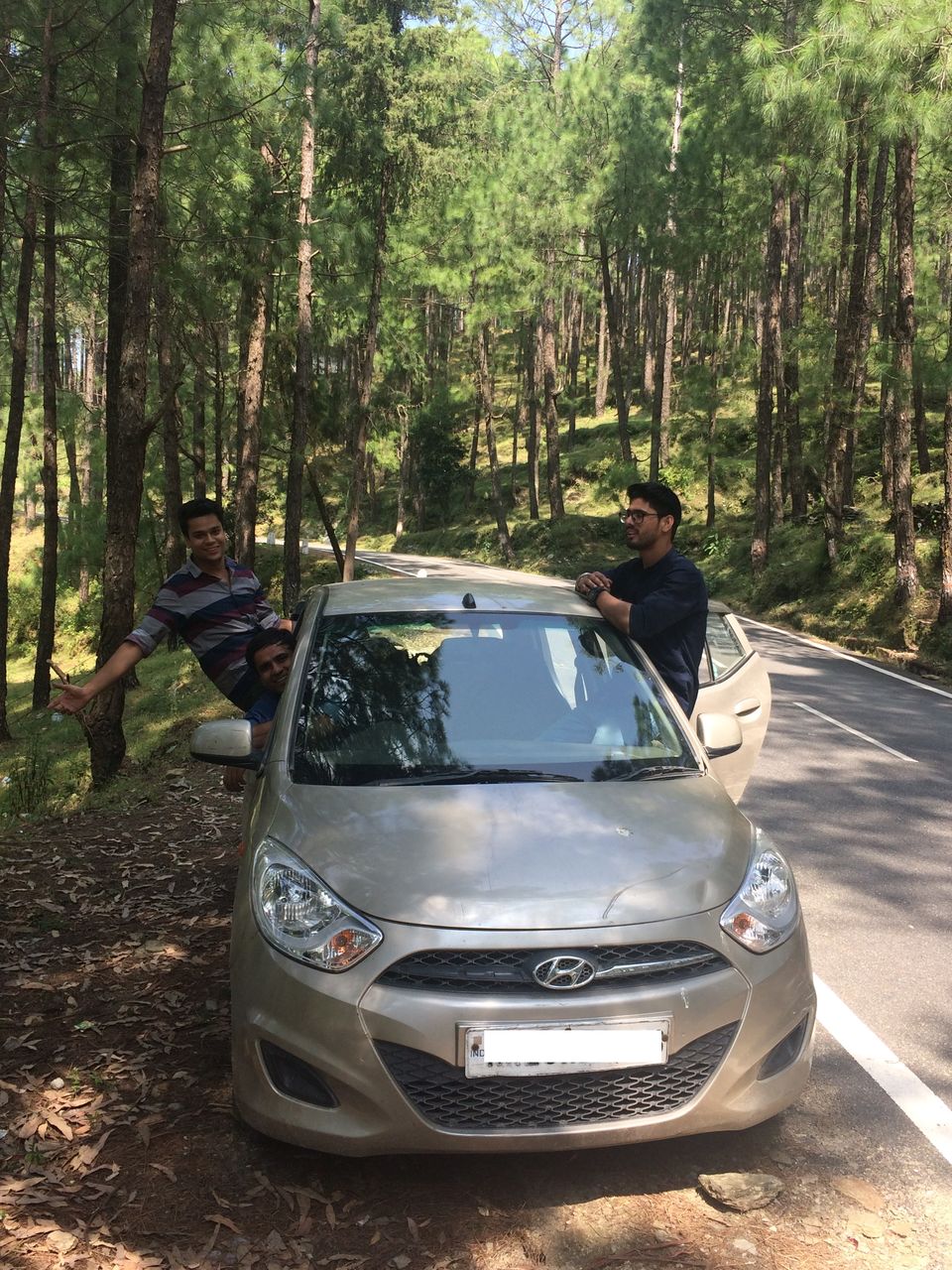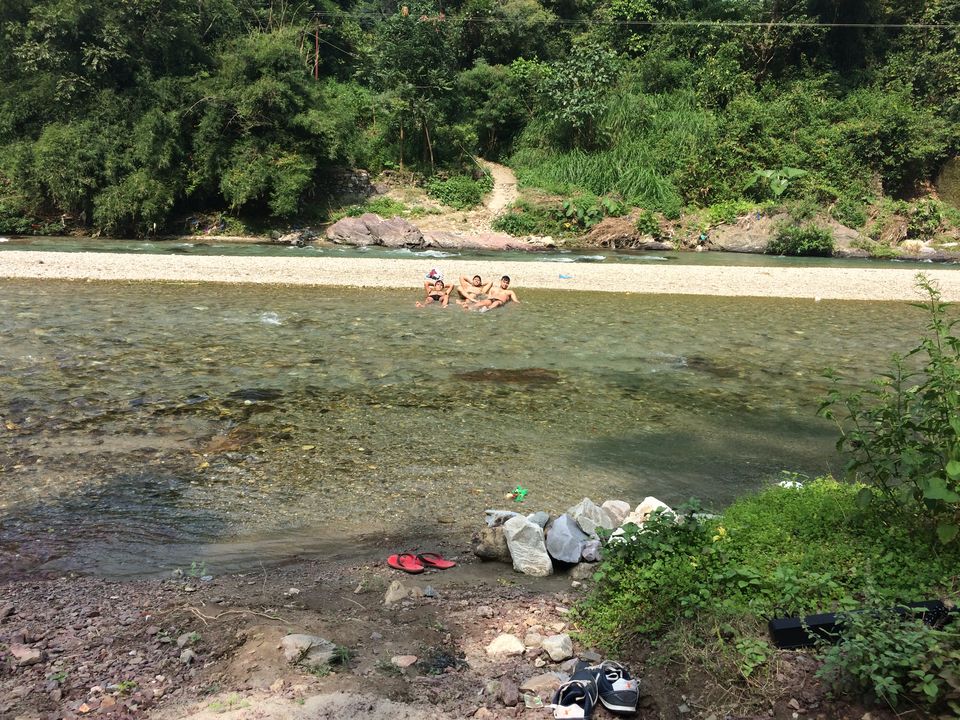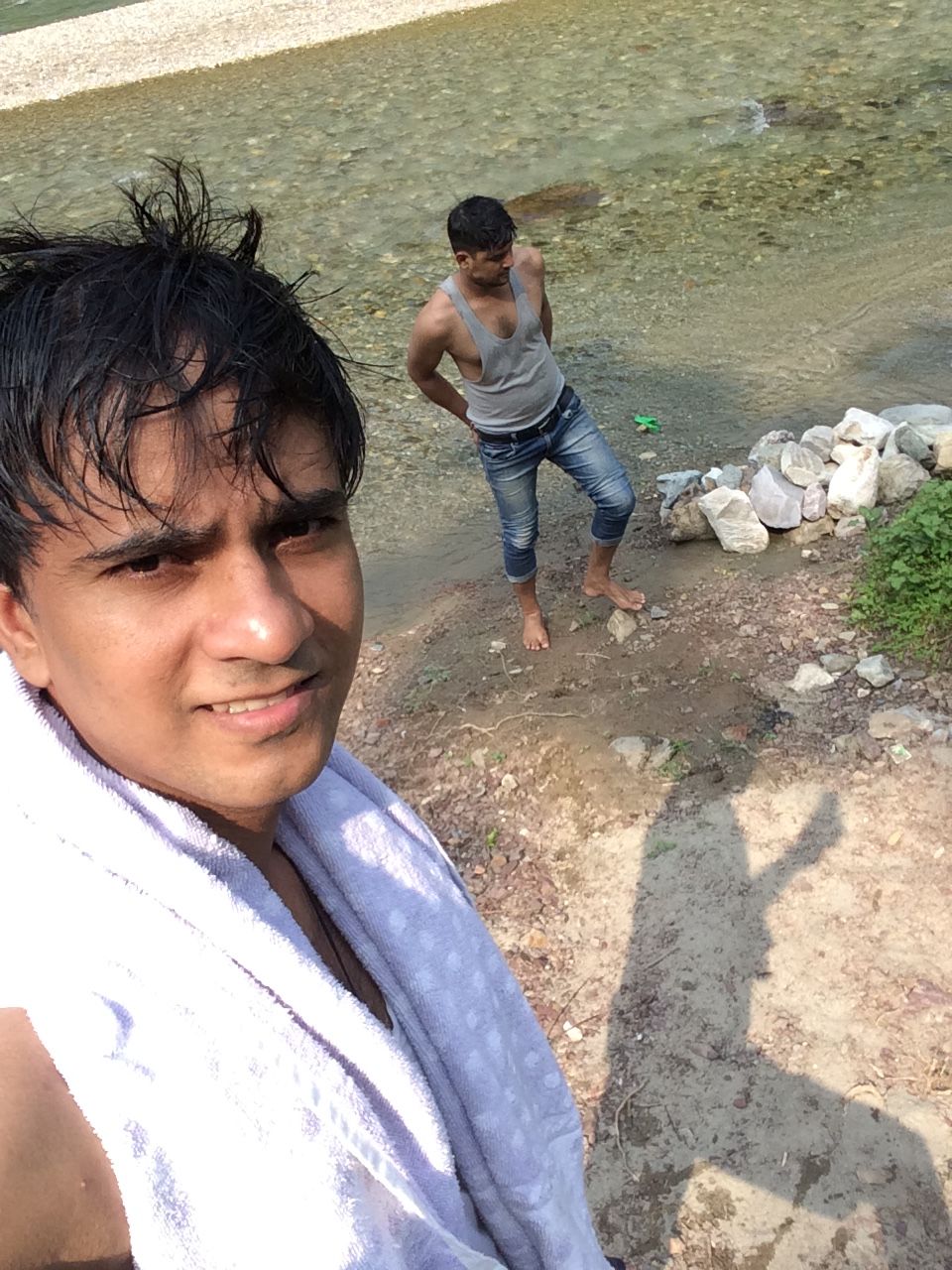 We slept late so wake up late. It was 12 noon in the clock. We start getting ready one by one, we had brunch their and then checkout from guest house and went to kali mata mandir it is appx 3-4 k.m trekking. when we come down back from temple the time was 4 p.m. Now it was the time to say good bye to The Regiment Hills and we start moving back towards the Delhi. While coming back to Delhi we had bath in Khoh river. we reached Delhi by 11 p.m. It was sudden surprise but nice trip.