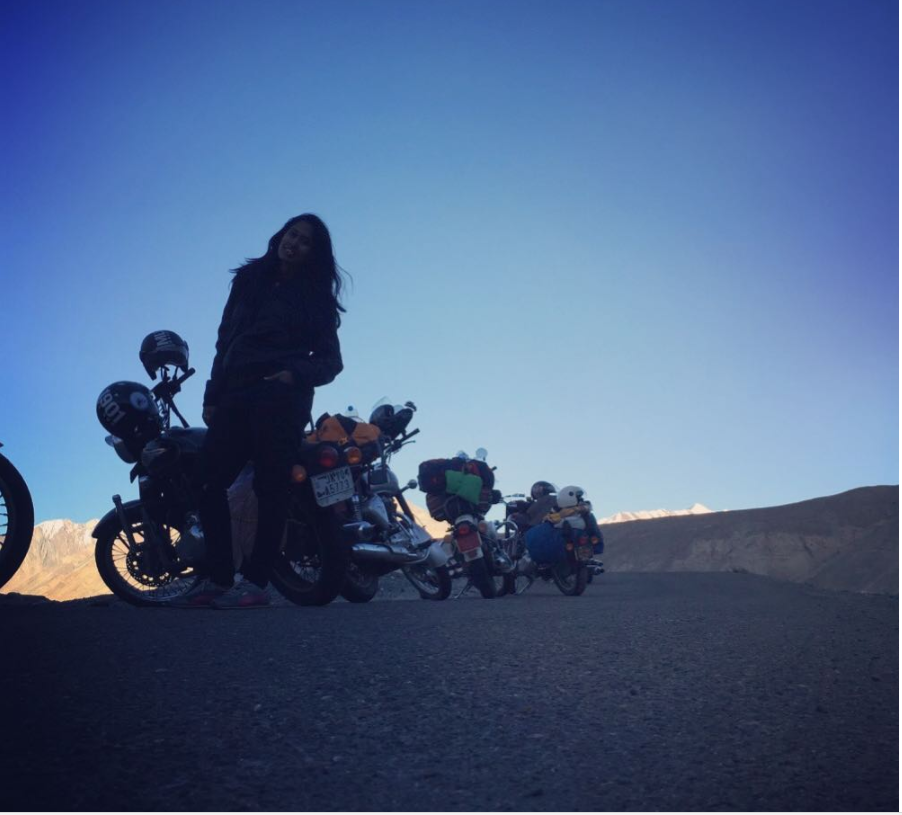 When I opened my Facebook I have come across few quaint pictures posted by a friend.I wondered where this place is ?Which country is it?I decided to visit it.
The place is surrounded by vast mountains covered in mud, distend blue sky, white surrounding and many monasteries. Colorful Prayer Flags tied to Royal enfield.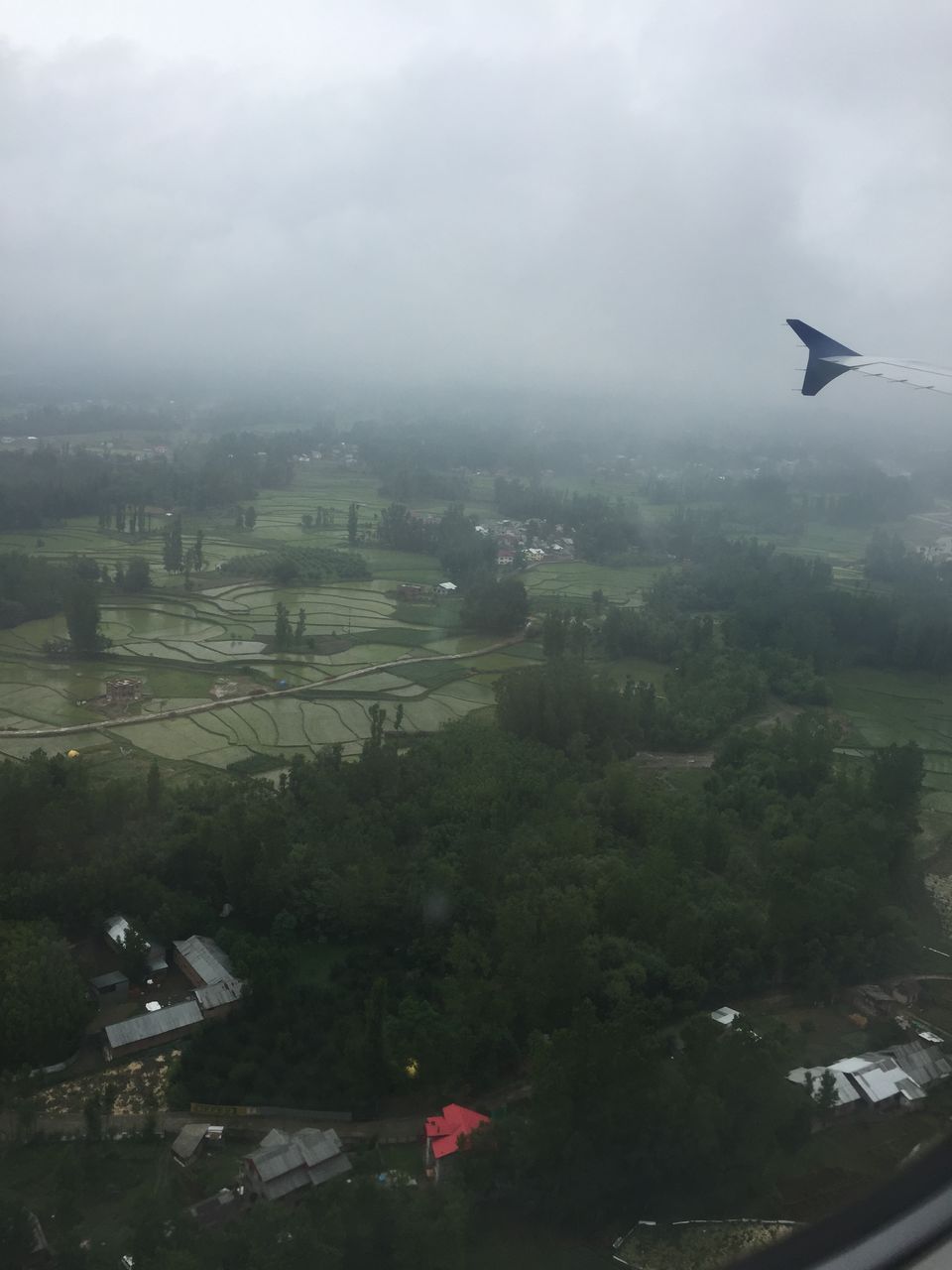 We embarked the journey from Srinagar, we landed around noon.Boarded a bus to taxi stand,negotiated with them and booked a Innova to-fro(Srinagar-Leh) for 26000 Rs.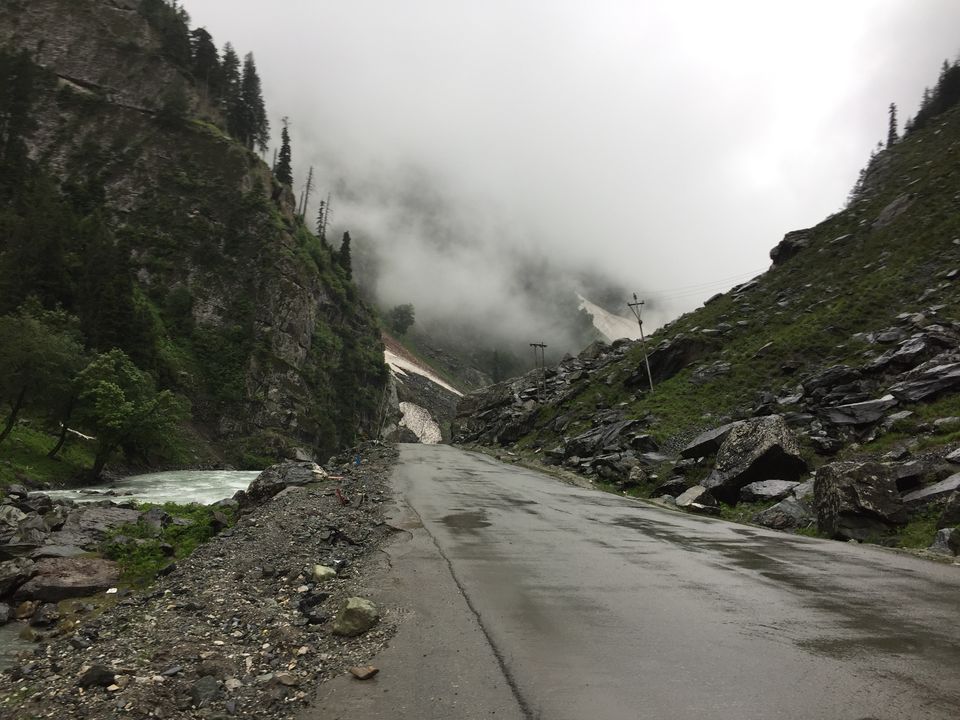 The roads were soused but the driver was a pro in driving.That night we halted at Dras,tasted some delectable meat soup at local shop.The hotel charged just 500 Rs for 4 people.Next morning en route KARGIL.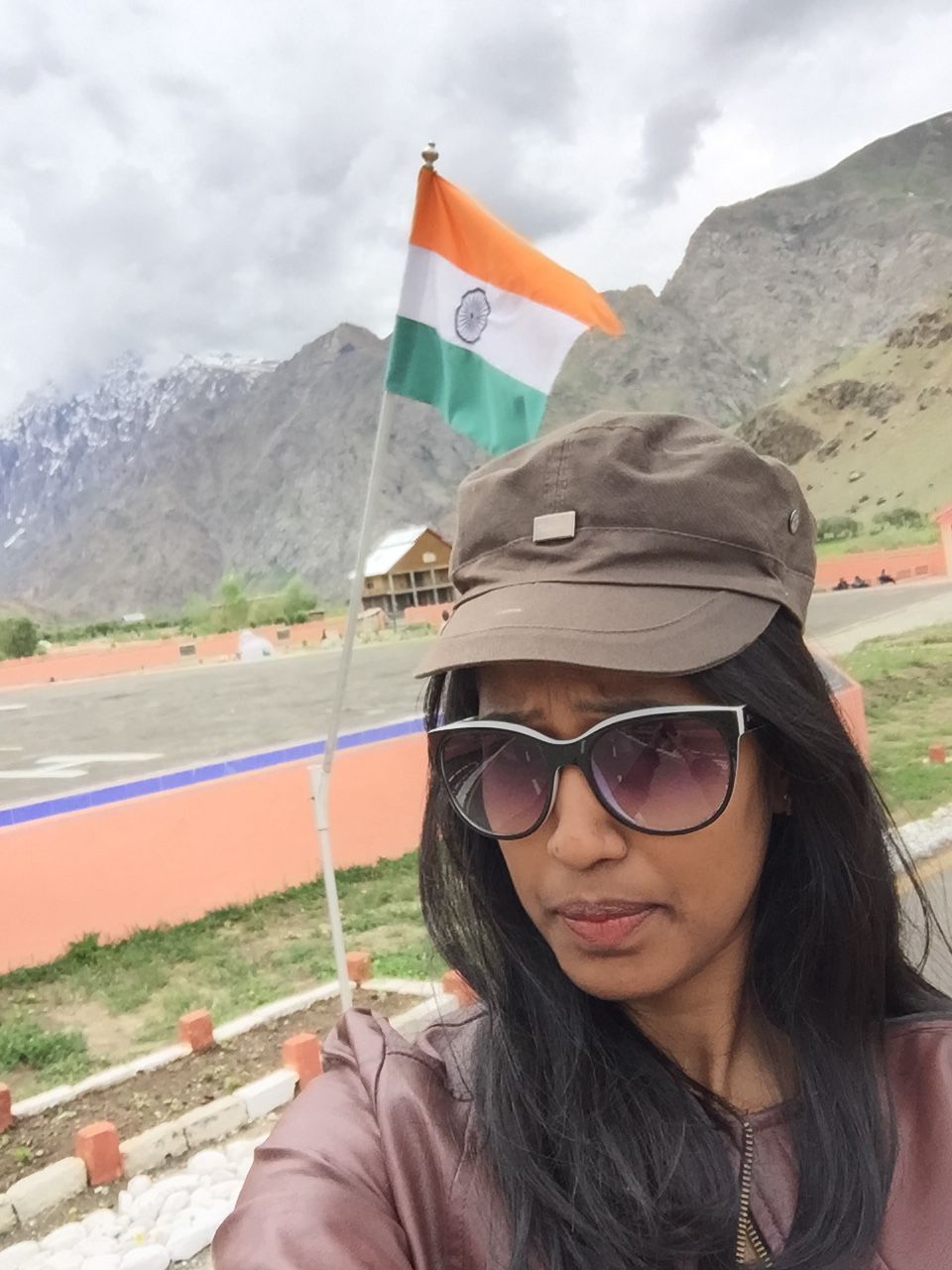 Reached Leh Via kargil,magnetic hill ,that night we had a good night sleep as we have to commence bike trip to Nudra valley next morning.We pre-booked two enfields online.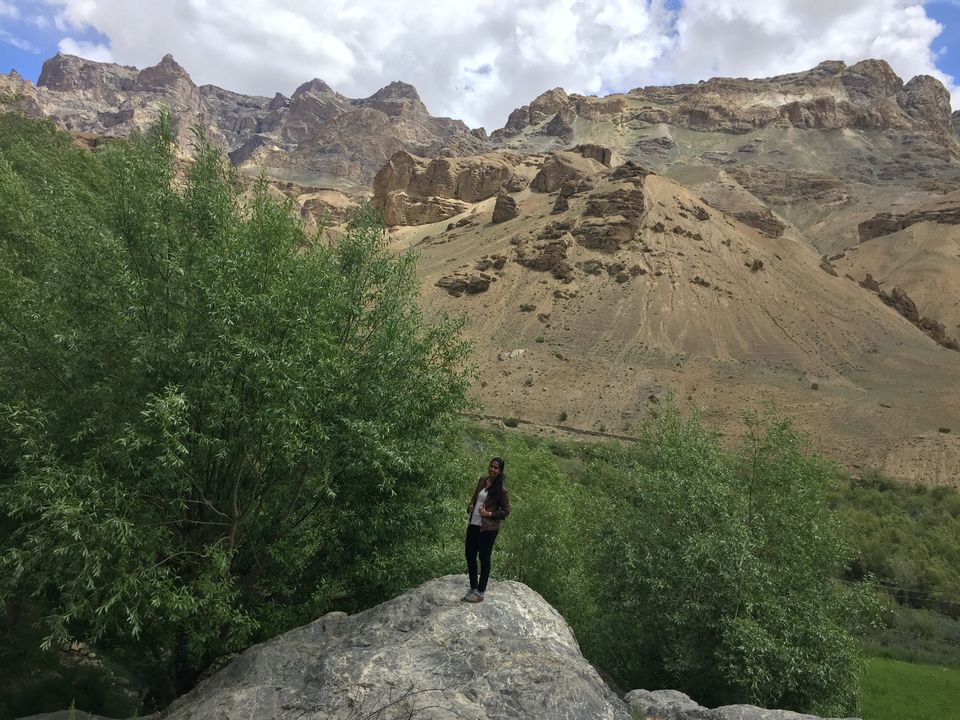 I am not a morning person, and yes I faced the consequences.We had breakfast,collected bikes and headed to Khardung-La Pass.Khardung-La is the highesh Motorable road in the world.It was noon and we were buzzing in the streets of Leh.We met a group of 5 guys at the bunk before starting the ride.I must say this trip wouldn't be easy without them.Memories of reaching the Khardung-La and heading to Khardung-La village are still vivid.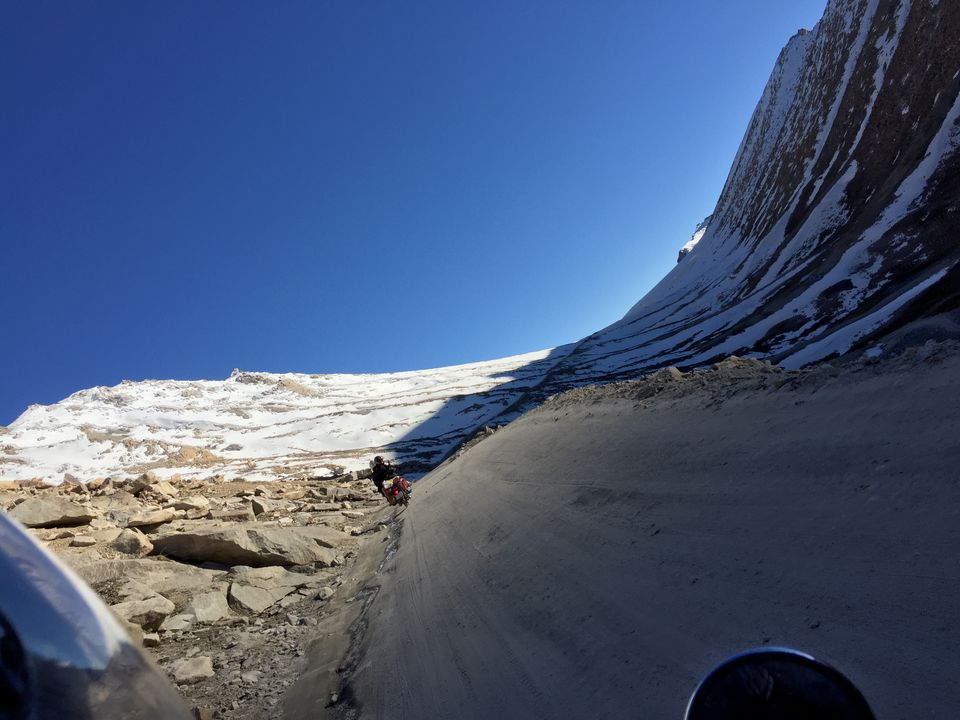 It was 6 p.m,my lungs were craving for oxygen,my feet were numb.The army folks offered some nuts,after completing my black tea I was in senses.We had to nudge our self to finish the journey.That night we halted at Khardung-La village,the locals allowed us to stay in there guest room,prepared food for us.I woke up with a picturesque view.The snow thawed water is used by localities for daily chores.We used the same.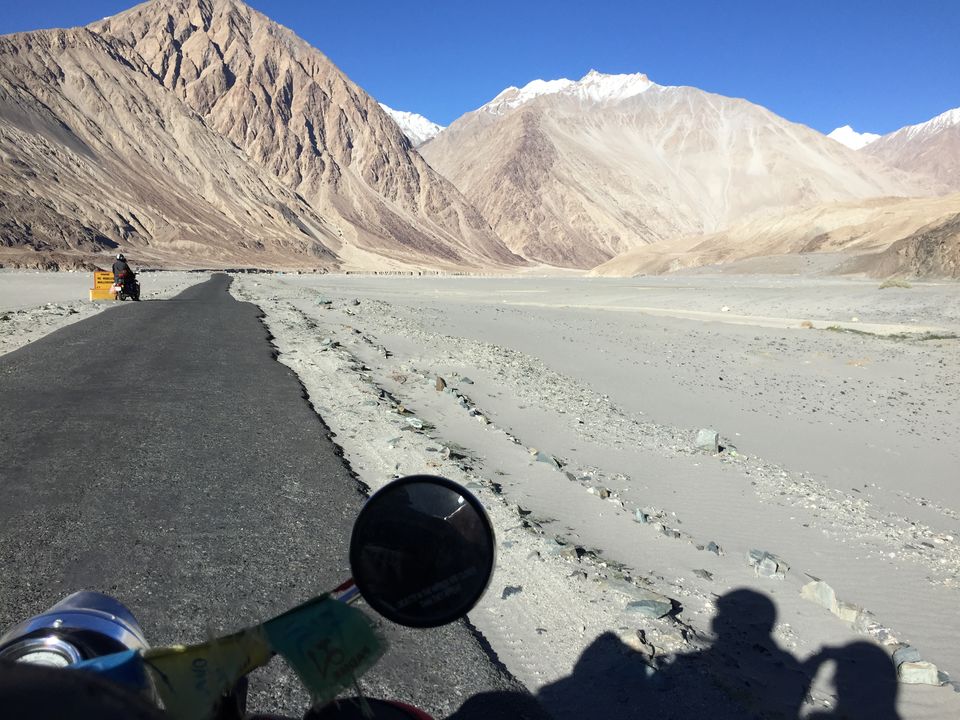 I was gazing into the emptiness.Mountains with various shade of brown,the rocks of different colors,the water flow of several hue.The Thumbs up from other bikers passing by.White horses running along the road.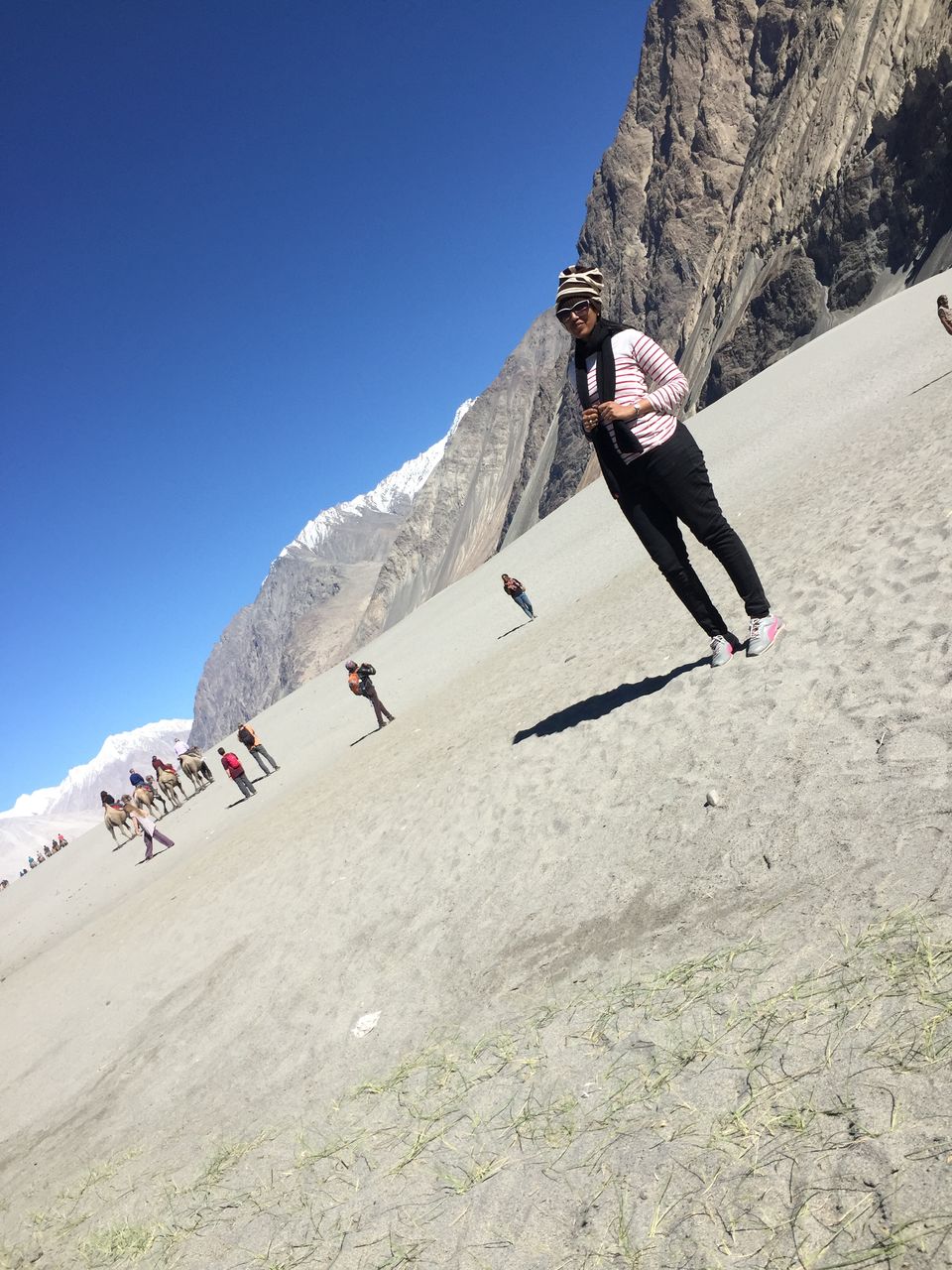 Between Hunder and Diskit lie several kilometers of sand dunes,it was a spectacular.Clicked few pictures.Refilled our Royal Enfield at a bunk in Diskit, as it the only bunk available in the entire route.Finished our lunch , commenced to the worlds beautiful lake.
We halted at Aham,which is a small village with less than 20 home.I can never believe that I can travel for more than 18 hours at a strect, but I did.We started from Aham to Pangong Lake at 7a.m and reached Leh at 12 a.m.It was a hustel-bustel ride.
I was mesmerized by the beauty of the lake,Pangong is a endorheic lake with briny water and various shades of blue reflecting.I was stuck by the spectacular view of the lake.The ride from pangong to leh was most dramtic and rough.I would like to express my gratitude to the army sentries ,who offered hospitality for few hours when we got seperated from our friends.
We emabarked our journey from Leh at midnight and reached Srinagar around noon.We decided to stay in boat house @ Dal Lake.Inded it is Srinagar's Jewel.We hired a SHIKARA for a day tour within the Dal Lake.I was intrigued by the notion of floating market.We were invited for dinner that night.The home made kashmiri food was delicious.