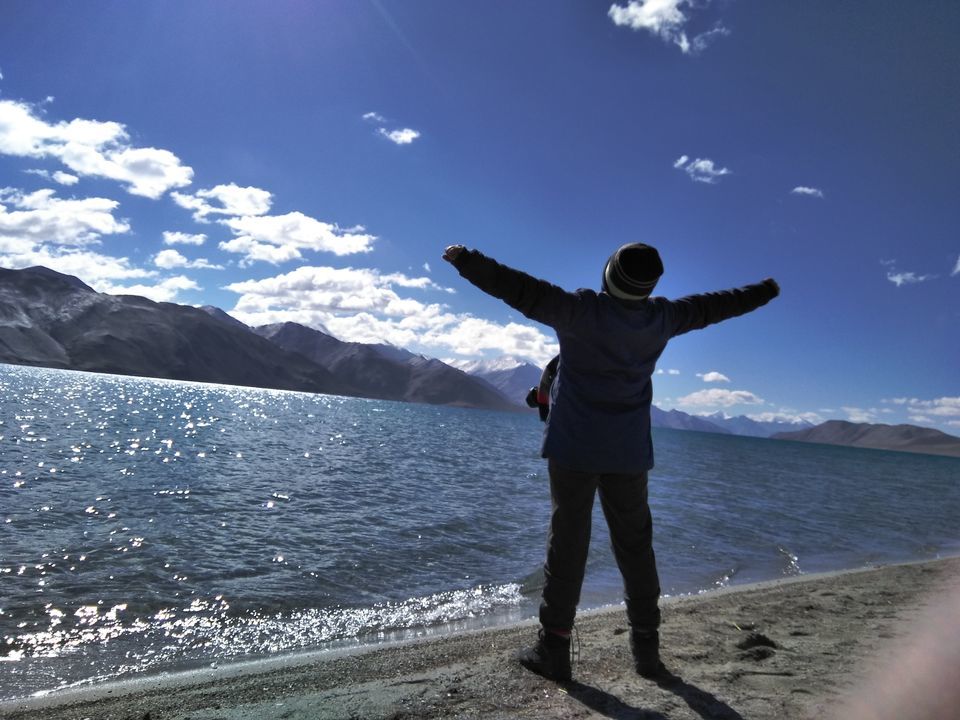 Traveling and photography are a part of my life and have always inspired me to explore and unravel the mysteriousness of romantic and novel corners of India.
From the potpourri of spotless and unblemished stretches, Ladakh has always been on my wish list inviting me to take on a thrilling and adventurous exploration to the serene and blissful land of God.
Check-list before going on a Ladakh trip
1. Basic Medical Kit
2. Diamox
3. Jacket, shoe, Muffler, hat, Sun Glass, Glows, Socks
4. Cold Cream, Sun Cream (not less than 50 SPF), lip bam
5. Torch, Match box, Car Charger, Head Phone, Camera, Portable charger
6. Any 2 original and photo copy of ID proof
7. Pen and paper
8. Keep first 2 days itinerary relax( if possible)
9. Water/Wind proof jacket
10. Extra battery if u have any for your camera as in cold environment batteries die quickly.
11. Carry enough memory cards for your camera.
12. Carry enough cash so that we would not end-up in wasting time in front of ATM
Day 1|: Relaxing in Leh
Relaxing in the lap of nature relieves you of your stress and physical pain that is what i resorted to on reaching the land of almighty.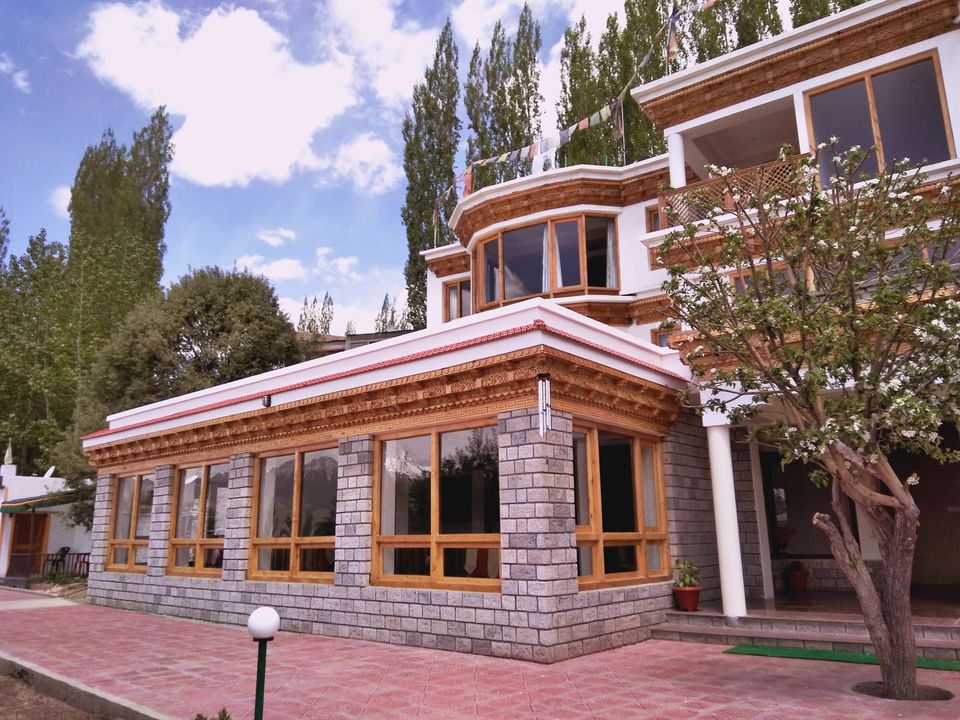 Day 2|: Excursion to the Hemis Monastery – 45 km from Leh city
Our day 2 was packed with our voyage to the Hemis Monastery, the most popular monastery and tourist attraction in Ladakh. Situated some 45 kms from Leh City, Hemis is tucked on a mountain on the west bank of the serene River Indus.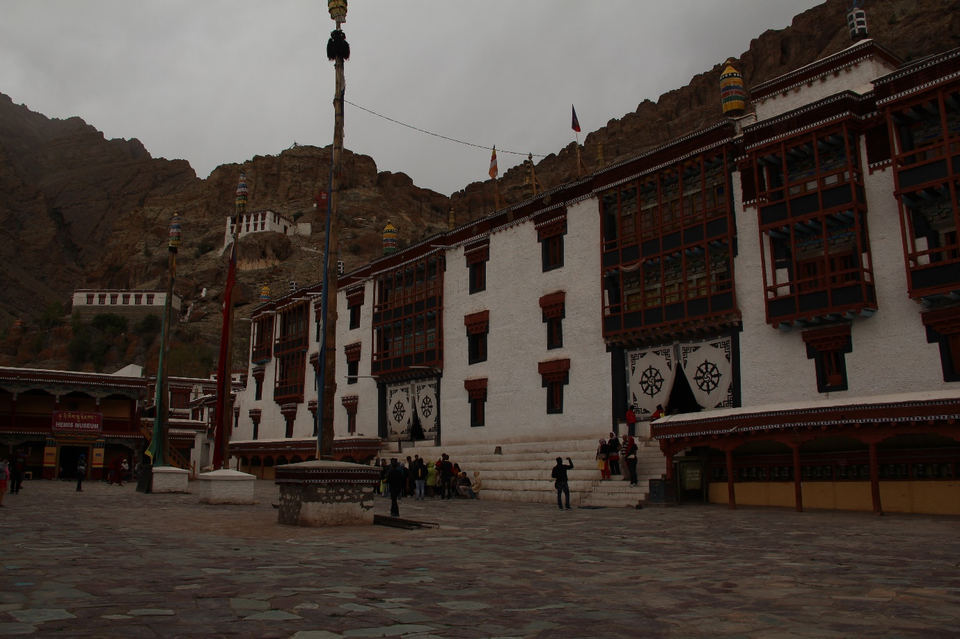 Day 3|: Camel Riding on The Cold Nubra Desert
The mesmerising sand dunes left us gasping and our ride on double humped camels was beyond words. We took a stroll on those velvety sand dunes which lightened up in the golden light of the sun.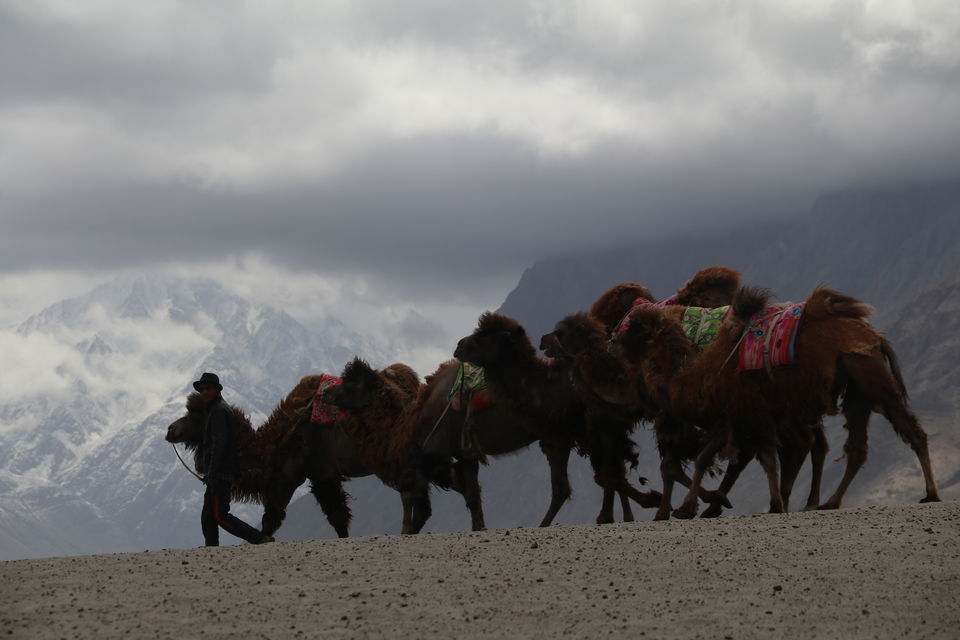 Day 4|: Reveling in the beauty of the most magnificent of Nature's creation: The Pangong Tso Lake (6 hrs to Leh)
When it comes to describing Pangong Tso Lake (The highest salt water lake in the world), no amount of words will ever be enough. You have to watch it carefully to appreciate its beauty. We spent the day on the banks of the lake, basking in its magnificence and in the ever-changing colours of the water owing to the changing positions of the sun above it.
Our exploration on Day 2 to Nubra Valley( 6 hrs from Leh city) was breathtaking as one has to cross the highest motorable pass in the world – Khardung La from where The view from 18,380 ft left us spell bound. we continued our journey while the River Shyok flowed right beside us.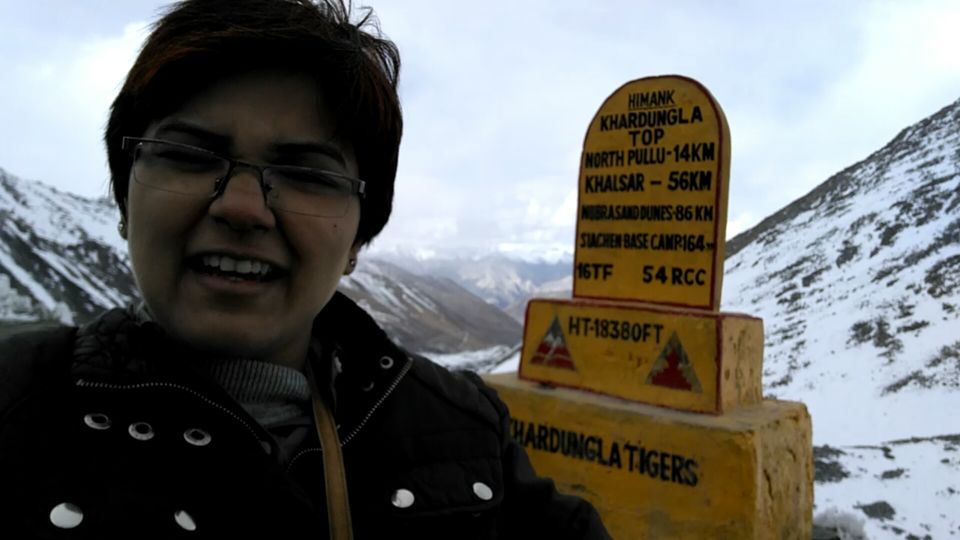 Our stay at Saser Camp in Sumur village was ecstatic.
Post lunch we left for Pangong Tso lake ( 6 hr drive from Nubra Valley). En route, we crossed the Changla Pass, which is the third highest motorable pass in the world. Wild horses and yaks grazing idly on the way added to the picturesque landscapes dotted with flora in those otherwise barren mountains.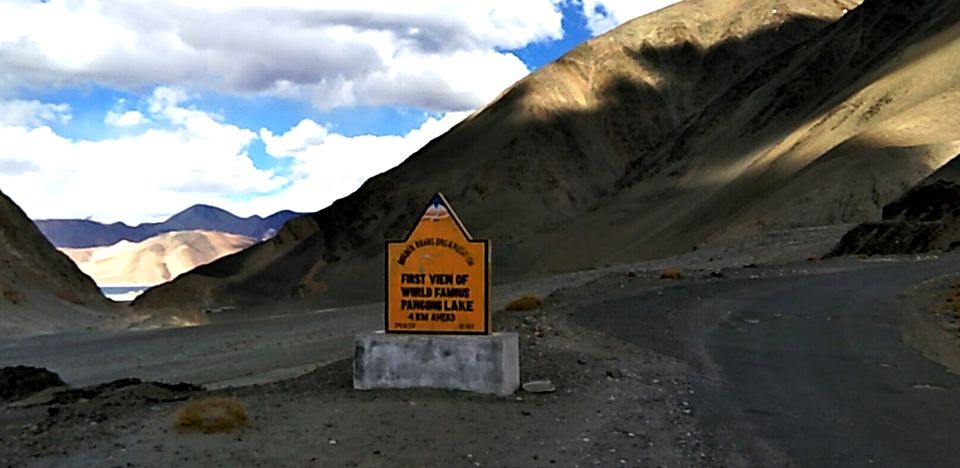 We reached the lake at around 5 pm and proceeded to Spangmik Village where our abode for the night, the Himalayan Retreat, was located.
Post sunset, we returned to the campsite, which was an absolute delight and equipped with all amenities one could possibly seek for. We were not fortunate enough to enjoy resplendent beauty of the starry sky as the weather had turned bad and cloudy at night.
Post breakfast, we took one last look at the mesmerising lake, which now had a different colour in the morning sun, and started our journey back to Leh.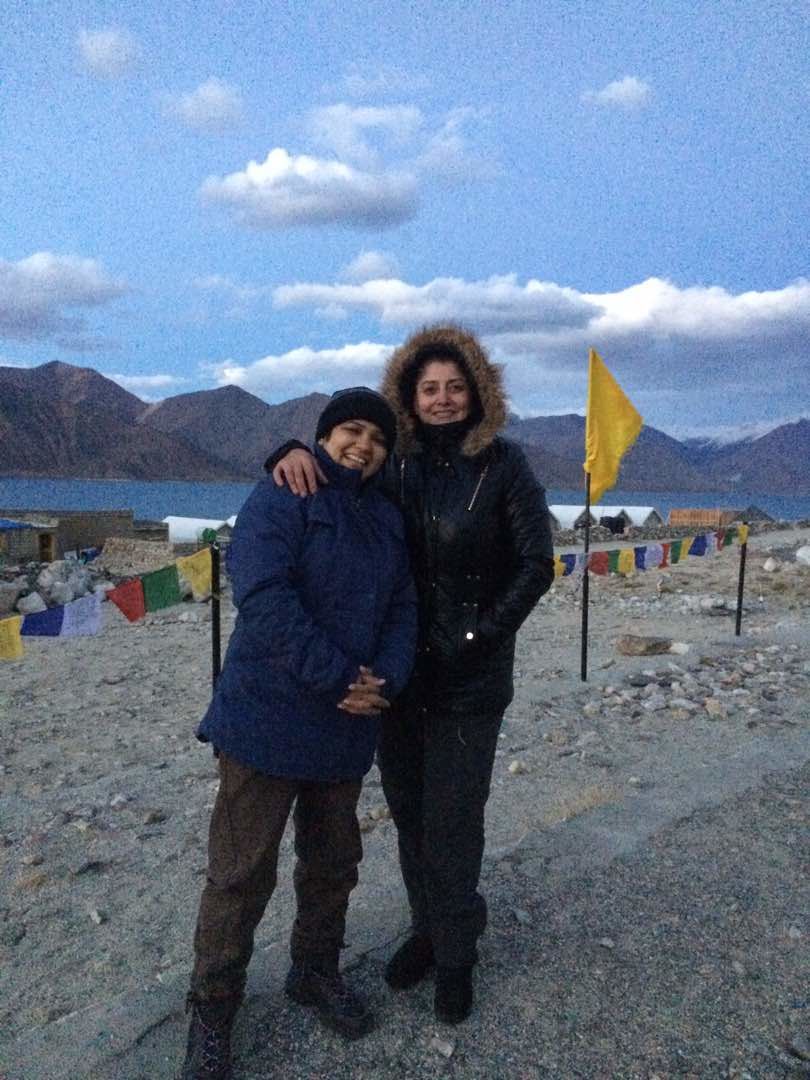 After reaching Leh city, we visited Shanti Stupa for the serenic environs. The view of the city of Leh from the top of this sanctum was breathtaking.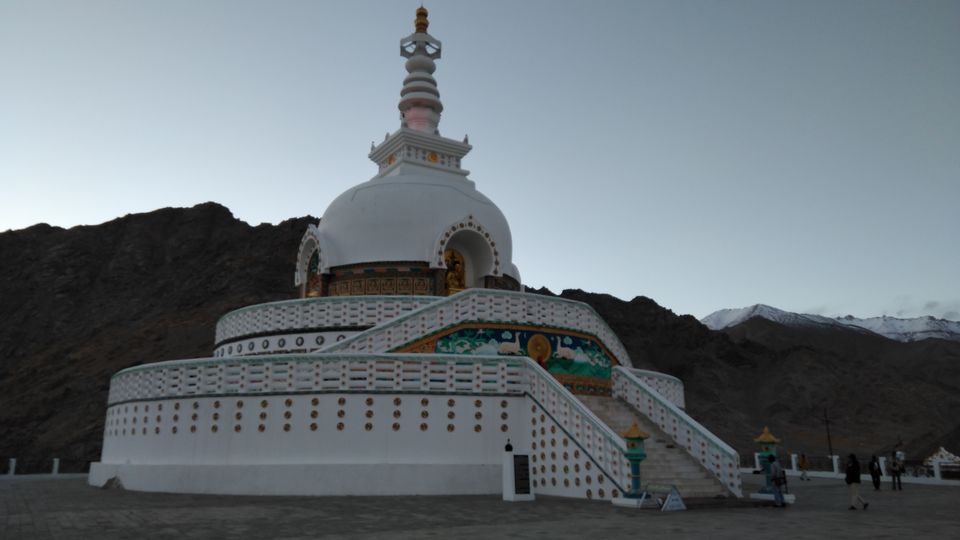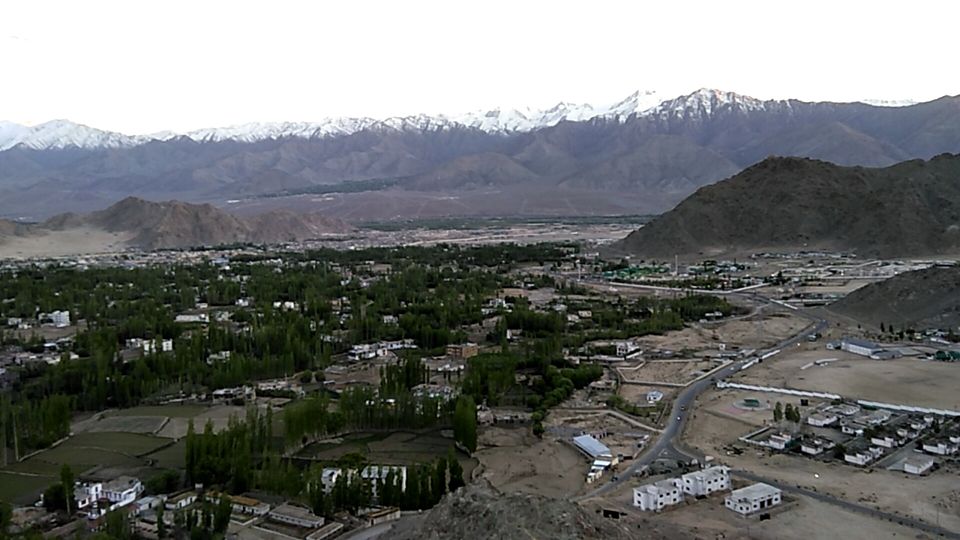 Day 5|:Departure for Delhi
CONTACT FOR TRAVEL COLLABORATIONS at shwt.yad@gmail.com
https://www.instagram.com/joyous_voyage/
www.facebook.com/thisisjoyousvoyage