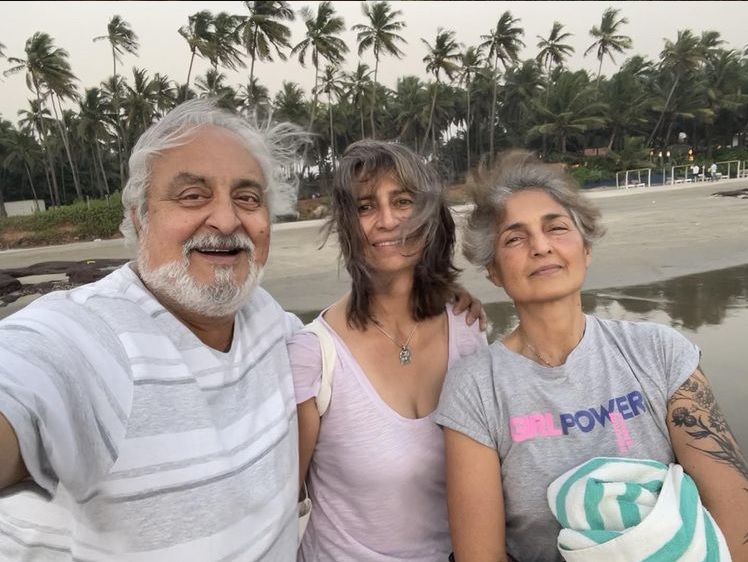 While most of us are still in the contemplative mood, whether or not to venture out of our homes, here is a story of three friends, all above 60 years, who had the most amazing road trip, covering more than 4500 kms from Chandigarh to Pondicherry, along with hopping over to the Andamans. They just lived their Zindagi Milegi Na Dobara and Dil Chahta Hai moments, in real life.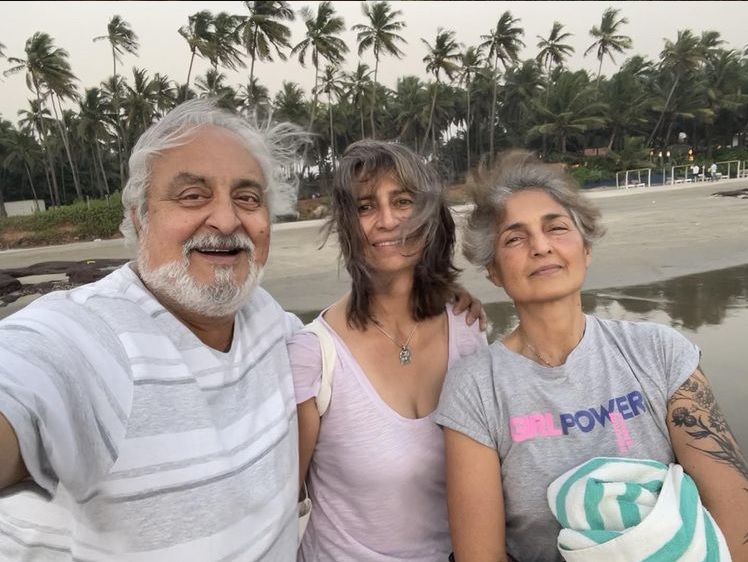 68-year-old Robin Nakai, his wife Amrita (65) and their dear friend Usha Hooda (65), covered the vertical length of the land, driving 4500 kms from Chandigarh, via Jaipur, Mumbai, Konkan, through Goa, Hampi, Bengaluru on to Chennai. From here they flew to Andamans, spent a few days there, and on their way back, stopped over at Pondicherry, from where they flew back home.
Planning and Setting Out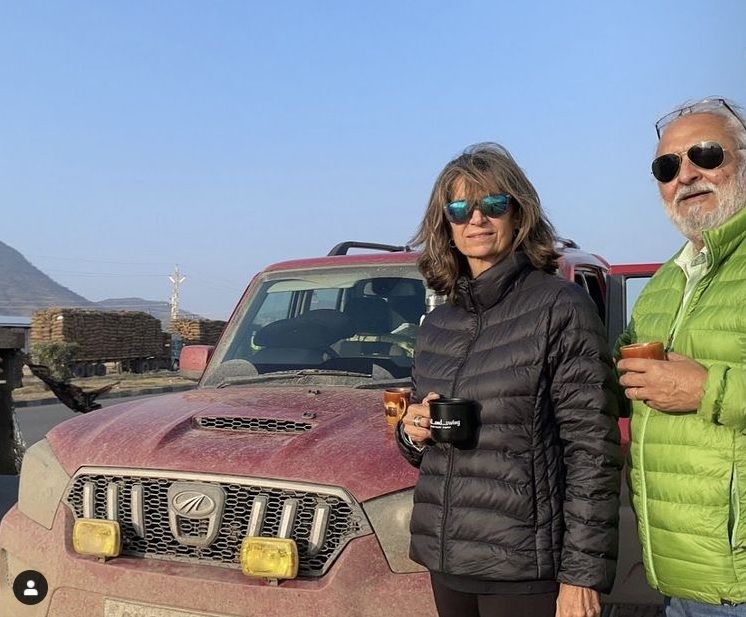 As Robin says, he and his wife Amrita were bored of being holed up in their home due to the pandemic. They were itching to do something daring, which is when they thought of setting out on a road trip. A call to their friend from college, Usha, and the trio was set to get behind the wheels and drive out. Having travel companions that are like minded is the key to a great holiday. All of them have similar travel tastes, from being comfortable in basic accommodation options, to having that adventurous streak. As they say, the best trips are always the impromptu ones.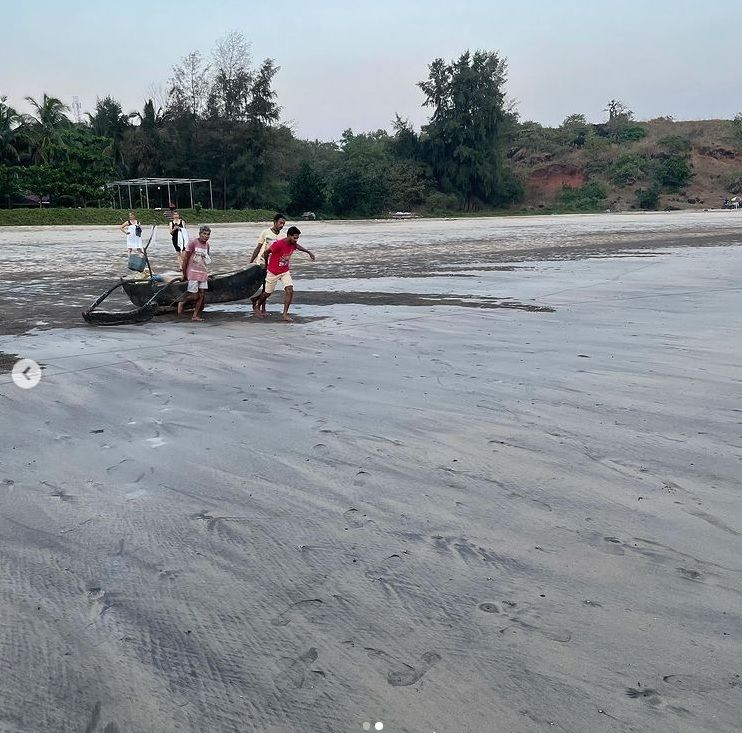 The trio decided to travel slow, and enjoy the road and the experiences as it came. A direct drive from Mumbai to Goa, which would otherwise take 12 hours, was done in a span of four days. With stopovers and explorations along the Konkan coast, at Alibaug, Ganpatipule, Guhagar and Ratnagiri, they were able to visit some of the best and pristine beaches along Konkan. They even witnessed Olive Ridley turtles crawling around in some undisturbed beaches along the coast.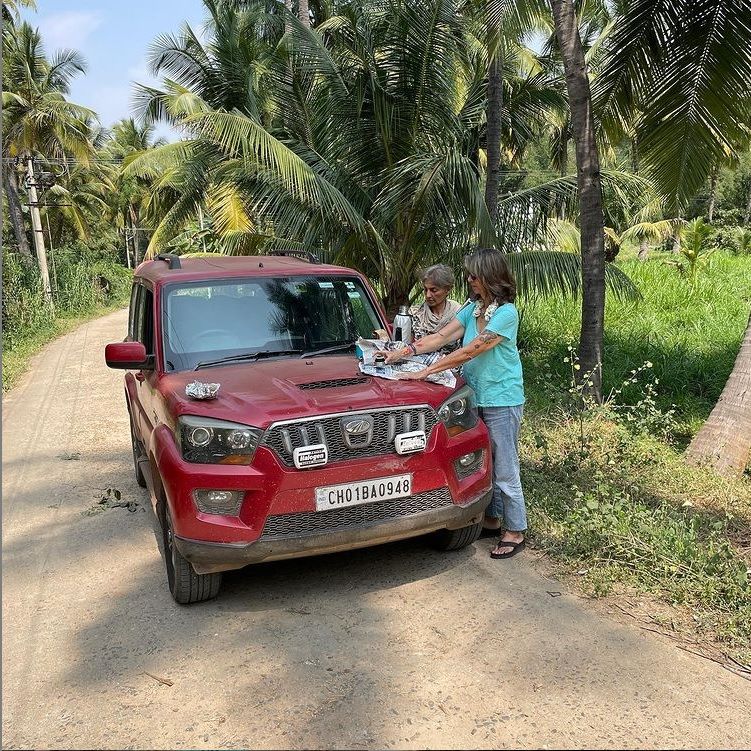 Robin and Amrita, have been yearly visitors to Goa for the last two decades, excepting 2020. Hence the three weeks stay in Goa in early 2021 was the most obvious thing to do. Catching up with friends, having the most scrumptious fish thalis, exploring the churches and Portuguese quarters of the land, and generally relaxing and enjoying the holiday vibe was something that the Goa stay over was used for. Enroute Bengaluru, they also visited the archaeological wonder of Hampi. Rocks balancing on one another, rock cut temples dating back to the Vijayanagar empire, fascinating architecture and carvings, left the trio awestruck at the beauty of the town.

On the Road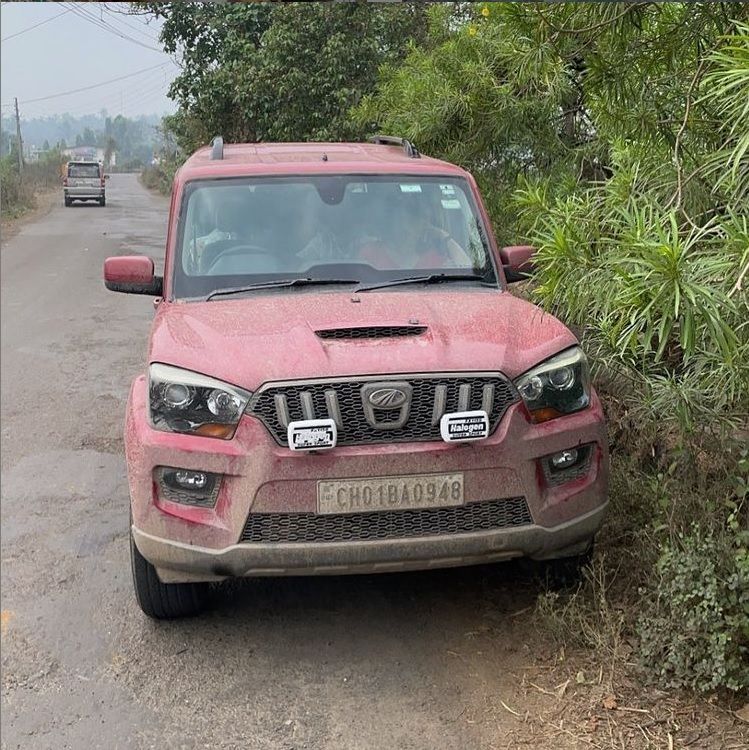 While most of the highways were excellent, at some places they did encounter stone and mud tracks in place of roads. Robin drove through most of the trip, with five-to-six-hour drive times daily and stopping over for the night. After driving from Bengaluru to Chennai, they flew over to Port Blair, wanting to explore the Andamans.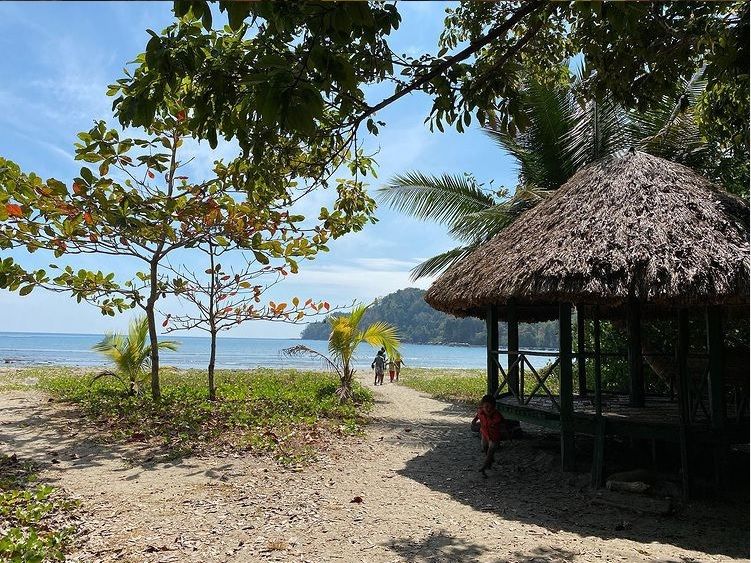 From Port Blair, they again ventured on a 16 hour road trip covering the 300 kms from Port Blair to Diglipur in the north of the island. The road conditions being bad, they could manage a speed of only 20km / hour, on a road that passes through forests which are home to the Jarawa tribe of people (one of India's most endangered tribes). This road is such where one has to compulsorily drive with an escort vehicle. 16 hours of driving led the trio to the heavenly Ross and Smith Islands of North Andaman. Barely populated, these islands separated by a sand bar (that is accessible only during low tide) are known for their white sand beaches, corals, waters of different shades of blue and turtle nesting sites.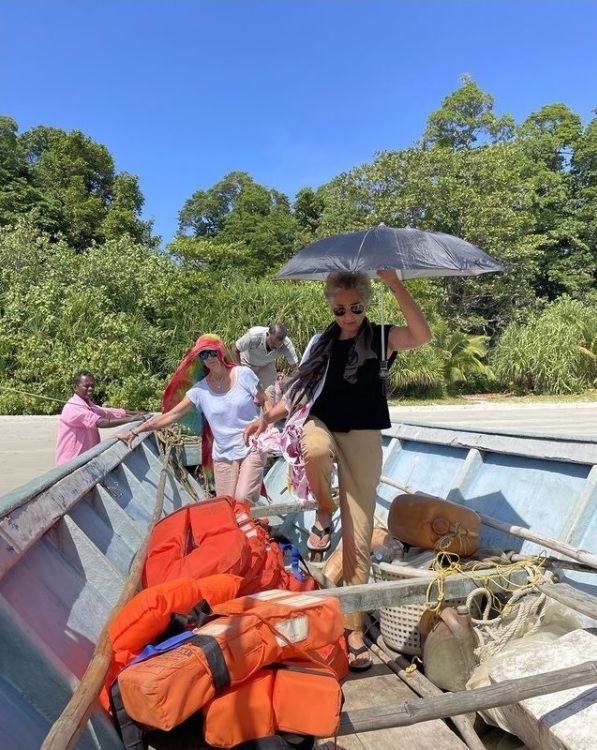 On their way back they decided to stop over in Pondicherry, where they spent hours walking through the French Quarters, savoring the delectable platters in French cafes and soaking in the sun and vibe.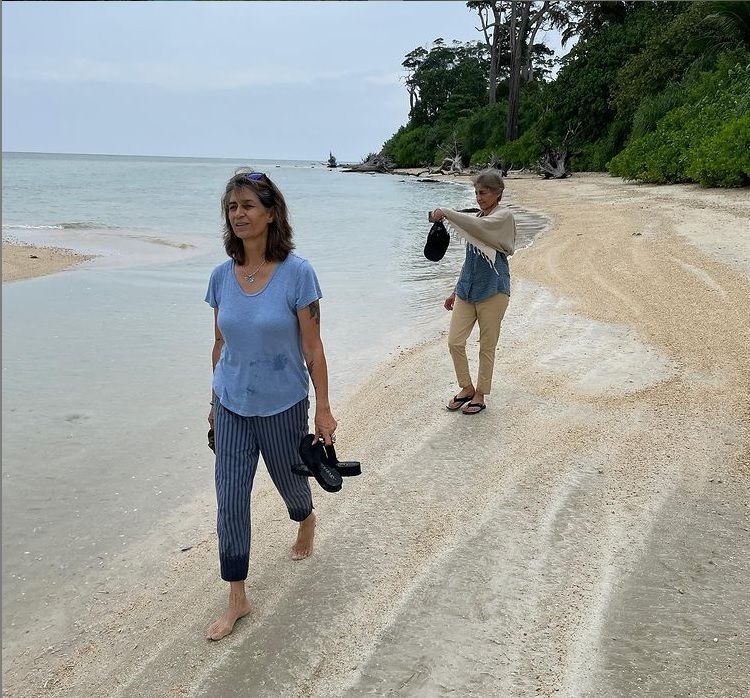 Some Practical Tips for Road Trips, especially for Senior Citizens
While they do not have any unpleasant experience to share from the road, the trio have some tips that could be helpful for all travelers, especially senior citizens.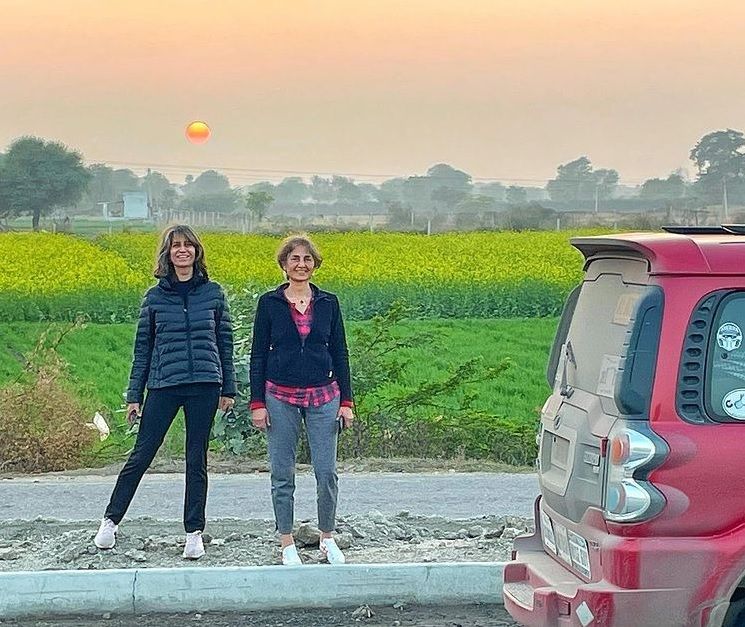 1. Most dhabas and eateries on the road maintain social distancing, and are relatively safe.
2. Be aware of the road conditions before hand, and speak to locals to know more.
3. For directions, along with Google, check with local for guidance.
4. Get the vehicle thoroughly checked by a good and trustworthy mechanic before setting out.
5. Enjoy the local food. In most places this would be the best quality and most freshly made food that you'll get.
6. Travel light
7. Carry light snacks, and not heavy picnic baskets. Wholesome options like fruits, nuts, biscuits etc are better to carry just in case food is not available
8. Try to avoid driving at night. It is best to set out early and reach your next destination well in advance, so that you can also enjoy your stay.
9. Book the stay options in advance, so as to avoid any last minute glitches.
The trio lives by what they truly believe "Be spontaneous and carefree, and only then will you be able to truly enjoy the road".
After all, You Only Live Once.
Ready to travel for free? Earn credits and redeem them on Tripoto's weekend getaways, hotel stays and vacation packages!
Think we missed out on something? Tell us about it in the comments below. Or write about it here on Tripoto and earn Tripoto Credits!