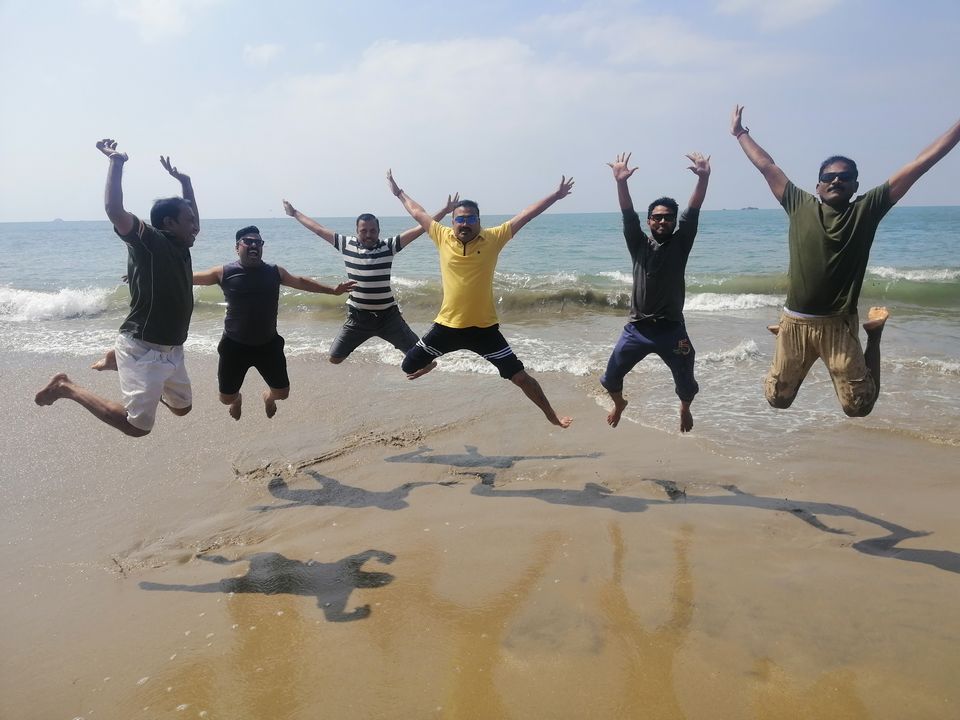 Malvan is most famous for its seafood dishes and delicious Malvani masala. It also offers buy products made from cashews, kokum and mango here.
Best Time
Winter is the best season for visiting Malvan (Septermber to February).
How To Reach
By Train - Nearest Railway Station - Kudal(40).
By Road - Malvan is well connected through road travel from major cities like Pune(380km), Mumbai(500km) and Panaji(111km).
Things To Do
Relax on beaches, Explore the Fort, Visit Temples, Do Watersport and Unique seafood delicacy.
Story Behind The Trip
We planned this trip with my morning local train friends, Actually we are planning to go in the month of January but train tickets are not available so booked it in first week of Februay.

Mumbai – Sawantwadi(Tutari Express)
We reached around 11 am at Kudal station , beside the railway station there is bus stop to reach malwan depo, from malwan depo have 1 hour frequency of Devbaug to reach our hotel. While waiting 10-15 there we decided to via Cab for wasting the time. So we hired innova around with negotiation Rs.1800/- and total distance approximately 40 km but road was not good it will take 90 minutes.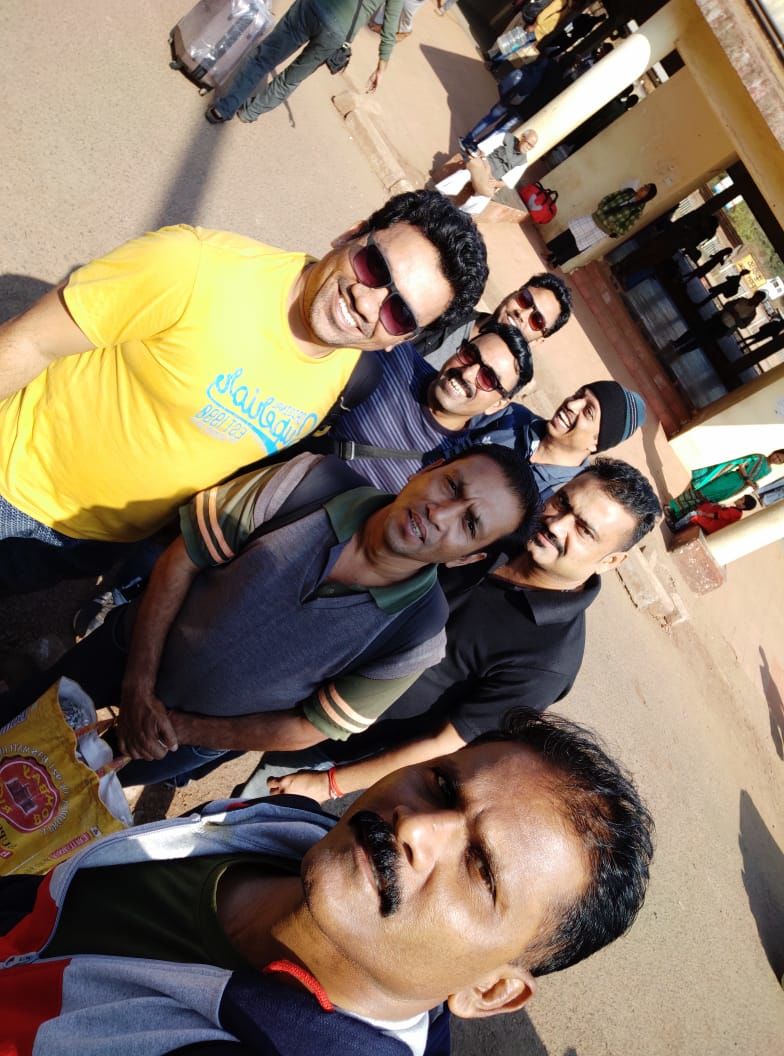 Hotel is beach touch property, very peaceful and calm, room was also good with all basic amenities and it is typical village type rooms we already booked sea-view room. And main things is that seafood very tasty and from the room you can see the dolphin, it was amazing.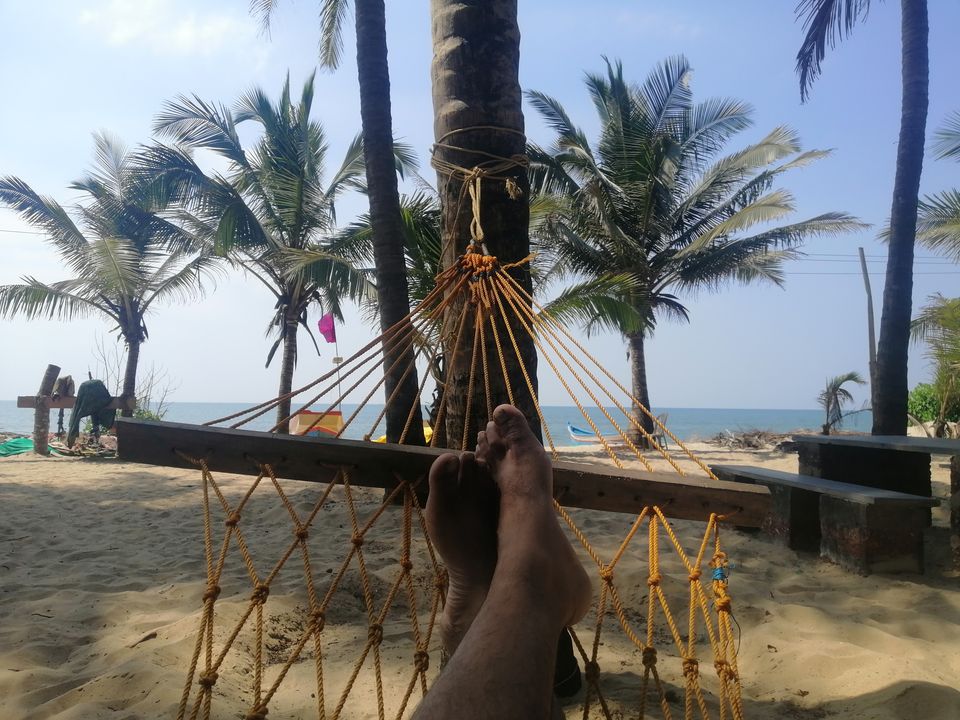 Devbaug beach is cleanest beach in Maharashtra, it offer blueiest water and long beach, It's like Wow feeling came to see the beach. We enjoyed in beach with played games, short running & beach cricket.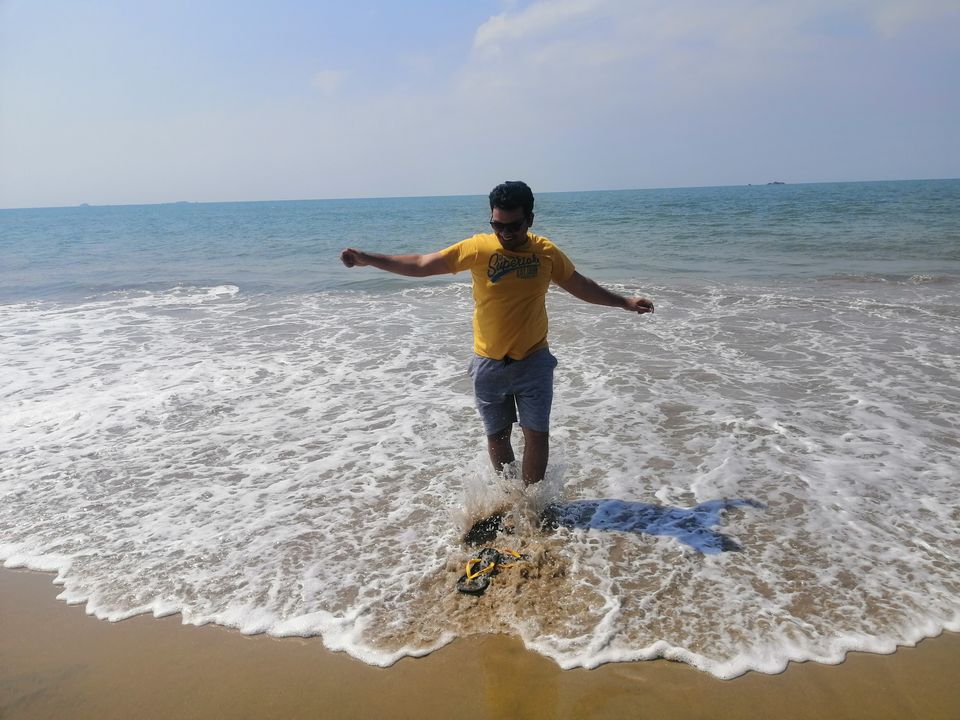 Fun, Masti and Total Dhamaal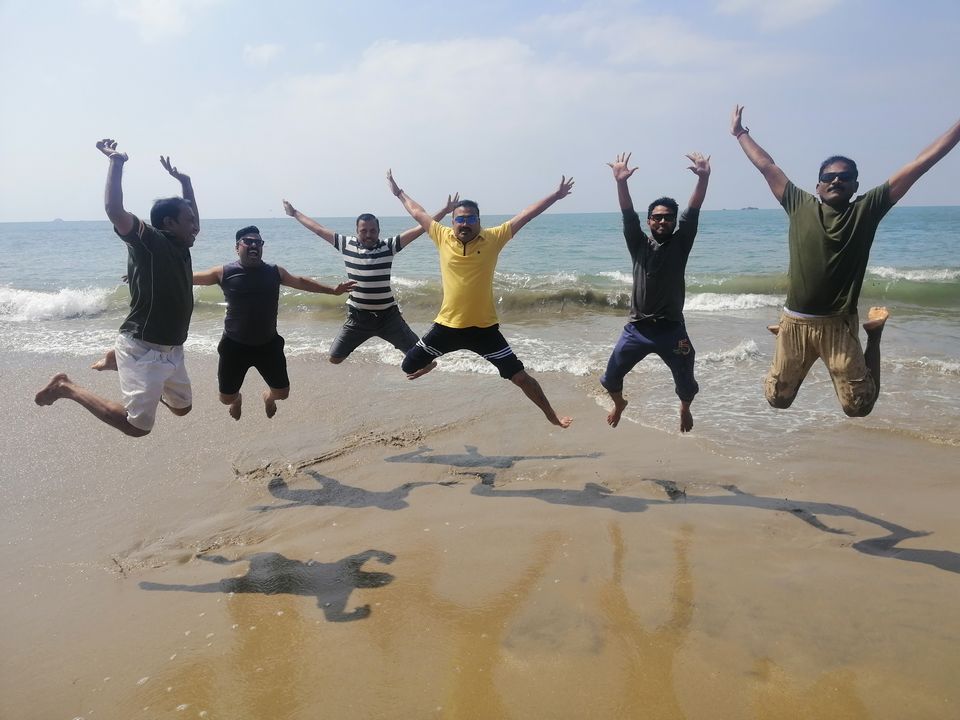 Relaxing and Peaceful Sunset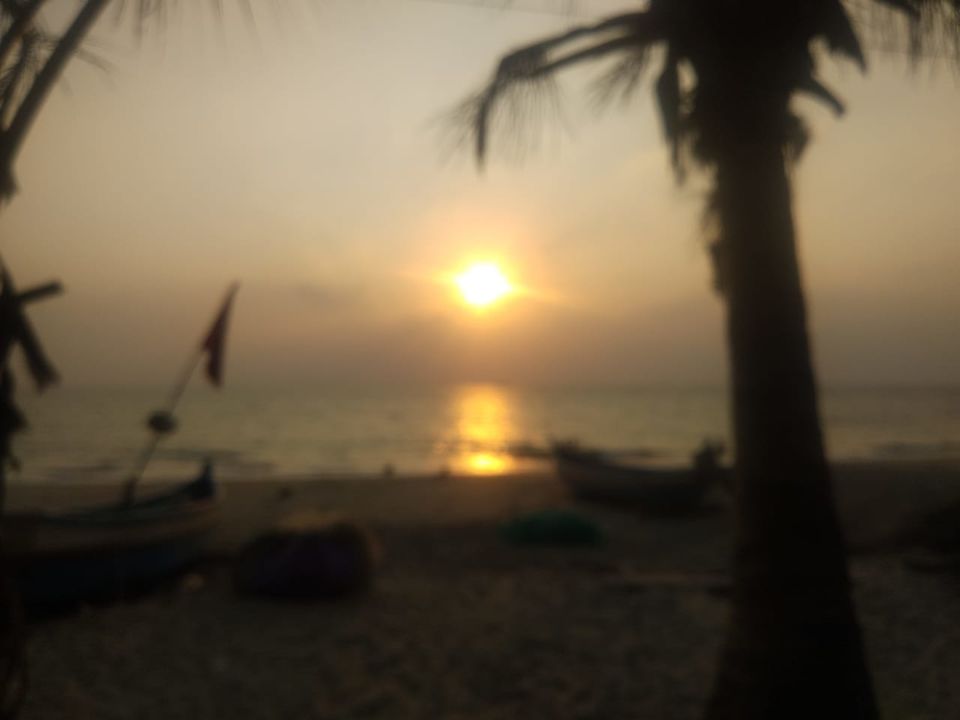 We finalized yesterday to go morning boat ride which cover Tsunami Island, Devbag-Sangam, Dolphin safari, Golden Rock & Nivti beach with around Rs.2000 approximately 2 hour ride.
Devbagh Sangam is in form of a triangular land which ends at the place where Karli river meets the sea. The sea water gets in to form backwaters when they clash the electric spark is created and you can hear the voice as well, it was surprisingly to see. Golden Rock is best time to visit in the morning where sun rise put down on rock it is completely looking like golden rock.
We took government bus(Rs.15) to we reach Sindhudurg Jetty Ferry Point where ferry can pick and drop for the great Sindhudurg Fort.
Ferry Ticket : Rs. 90/-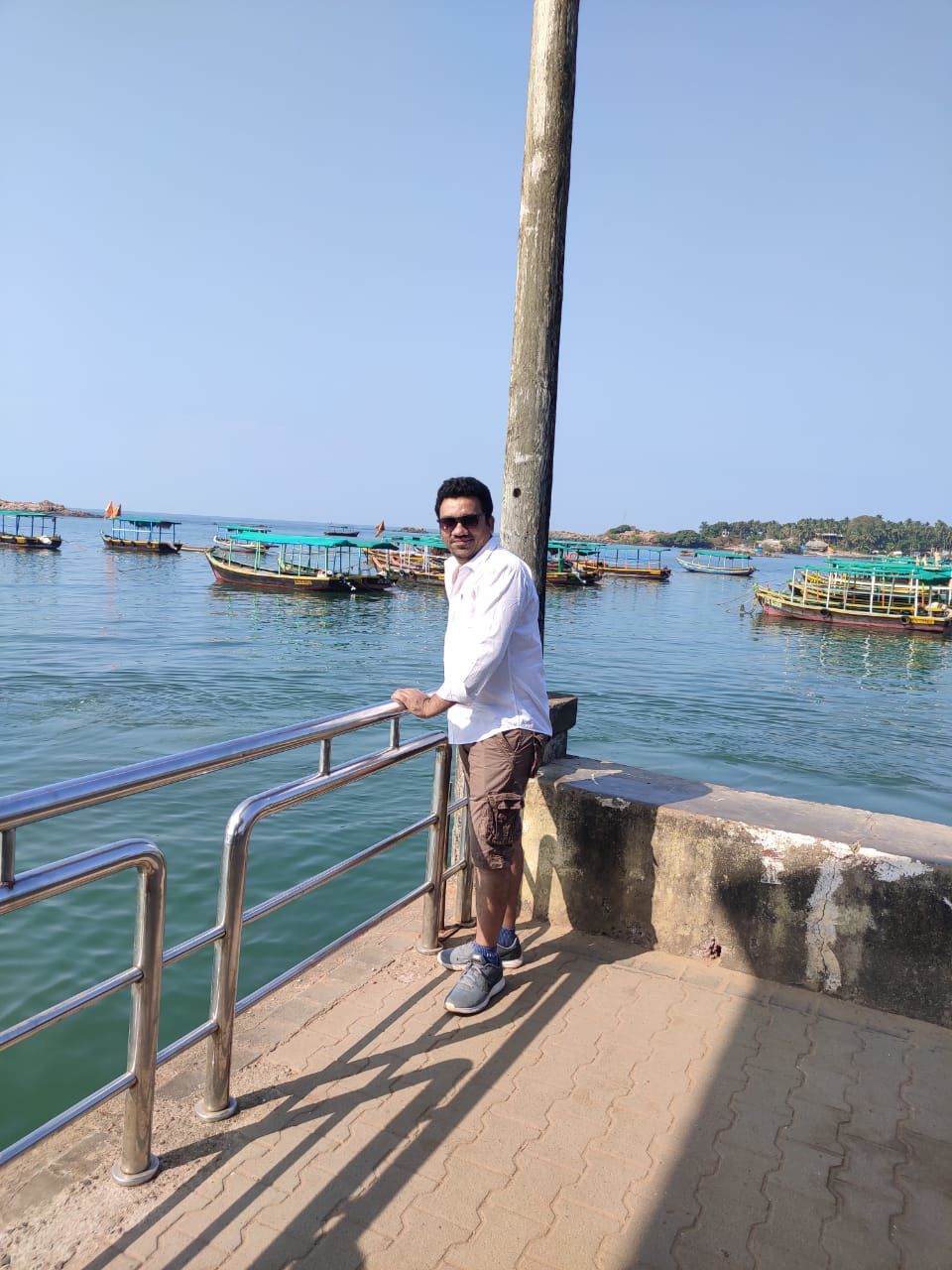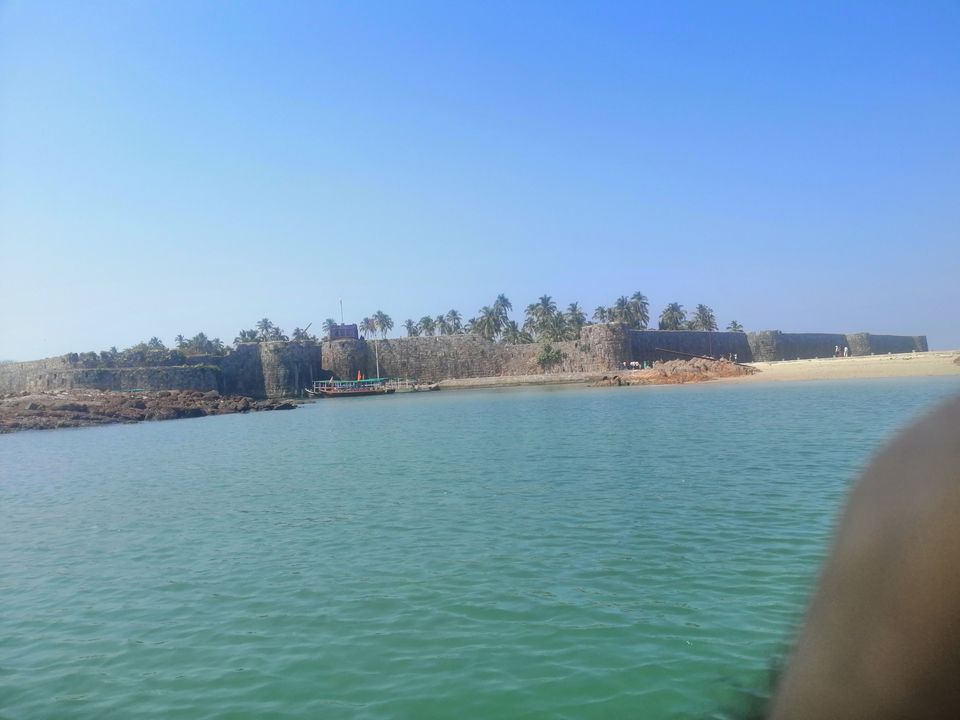 Ferry ride little bit challenging for us because small boat with large peoples sometimes boat goes one and en-charge order balancing all of them, but it was fun...!
Construction is so strongly done at present till showing beauty as the same. It concept is so powerful we can't imaging in middle of the sea built 48 acres fort, that time technology was not present. In middle of the fort have one Surang(tunnel) for escape way direct goes to malwan city, it was beyond our imagination of middle of sea there is hidden tunnel to reach city.
"Jay Chatrapati Shivaji Maharaj"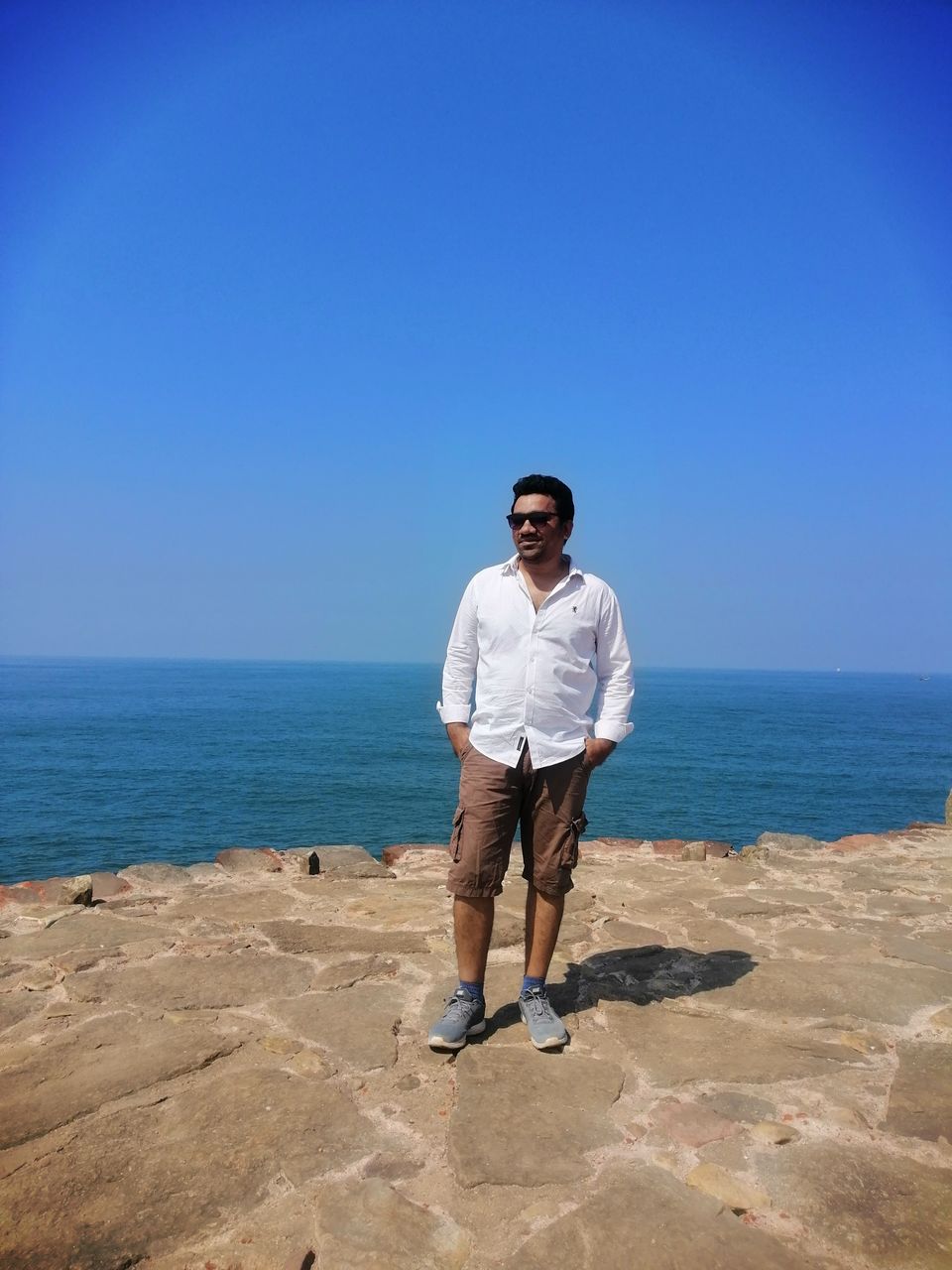 The guide gave us so many information about the history of fort and described and brief info the places and temple inside the fort.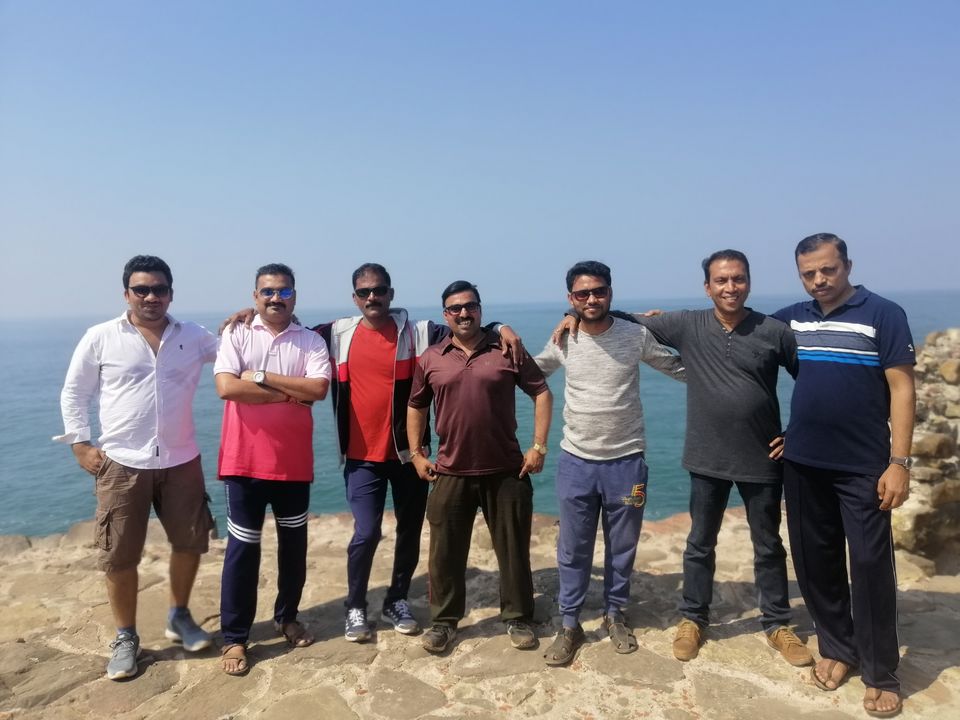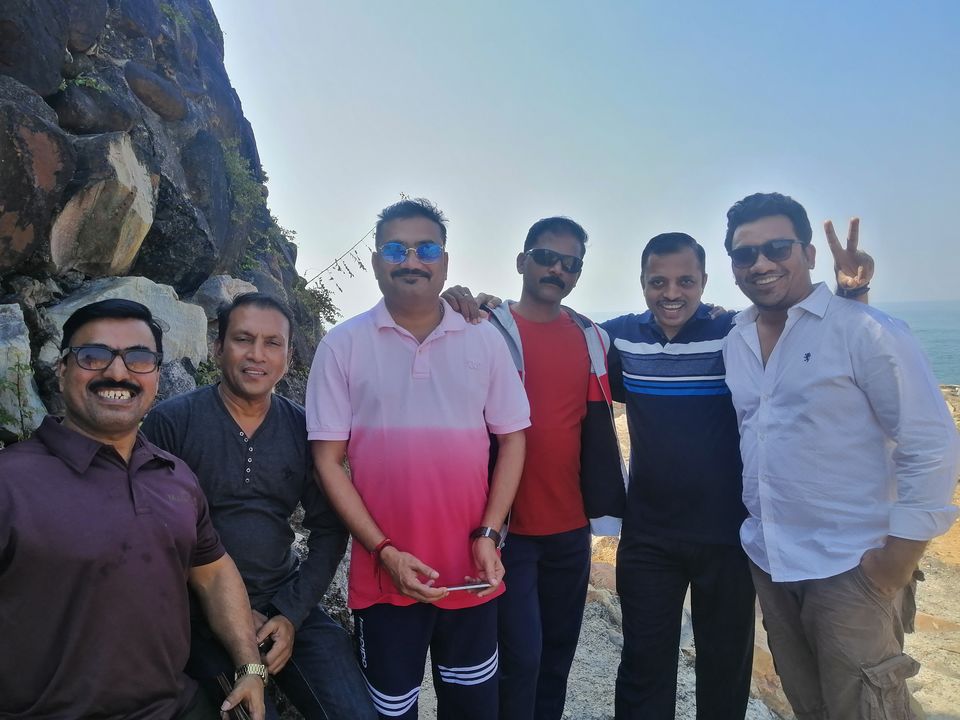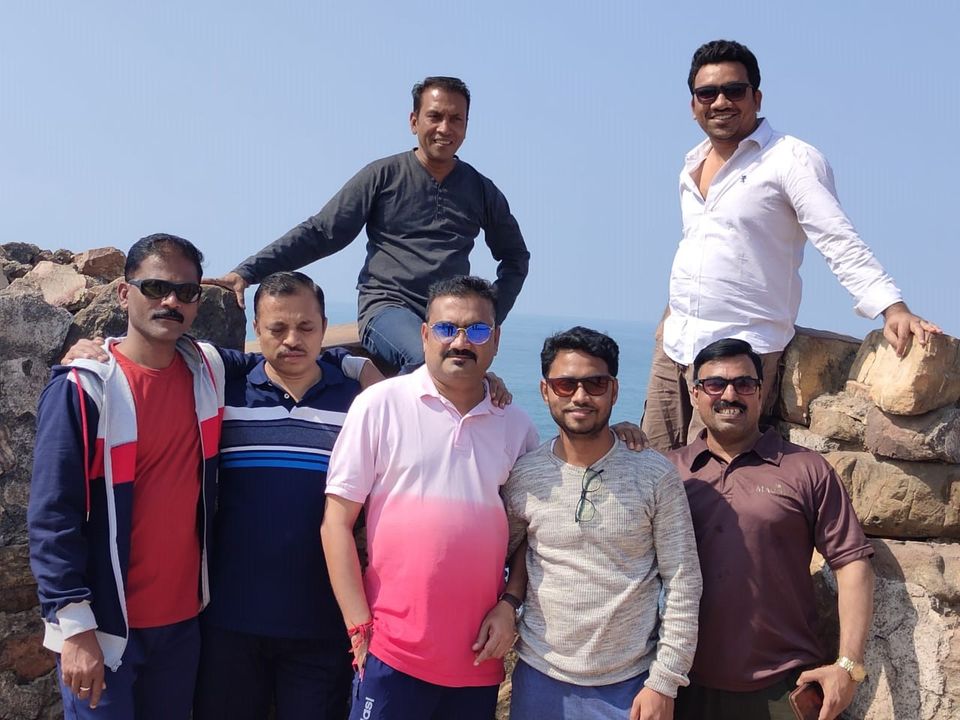 The next place to visit Bharadi Devi Temple, so took Tuktook(Rikshaw) distance like around 35 km return journey we done with 600/- and Rs. 500 drop to hotel. This is most famous temple in malwan, every year in February month there is festival every malwani people's, polition come and darshan of devi.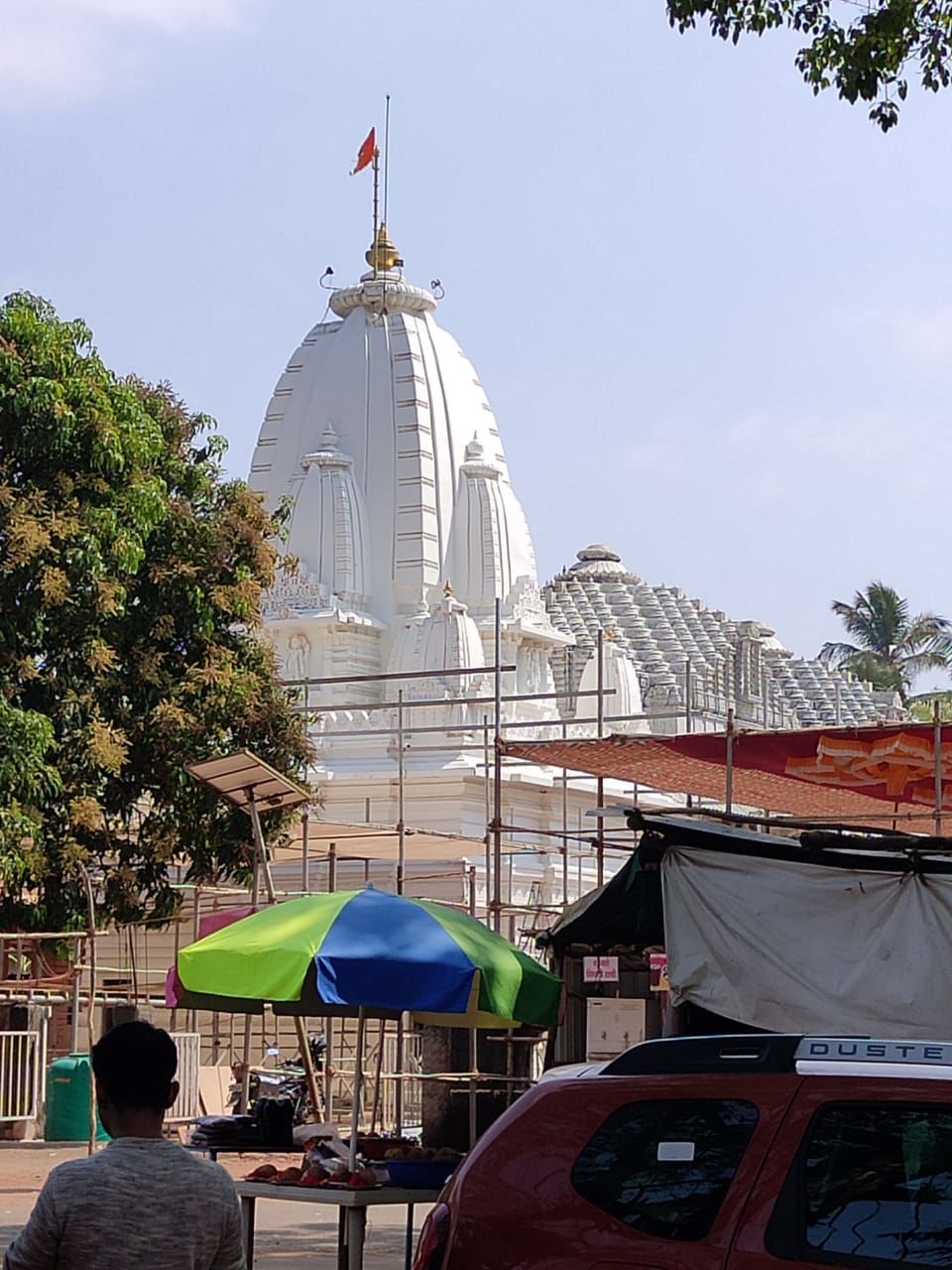 Hotel Atithi Bamboo very famous hotel in Sindhudurg, they wide range seafood thalis beyond serve non vegetarian and vegetarian as well. Food was very tasty and authentic start with Rs. 100 to Rs. 550 depend upon the mood.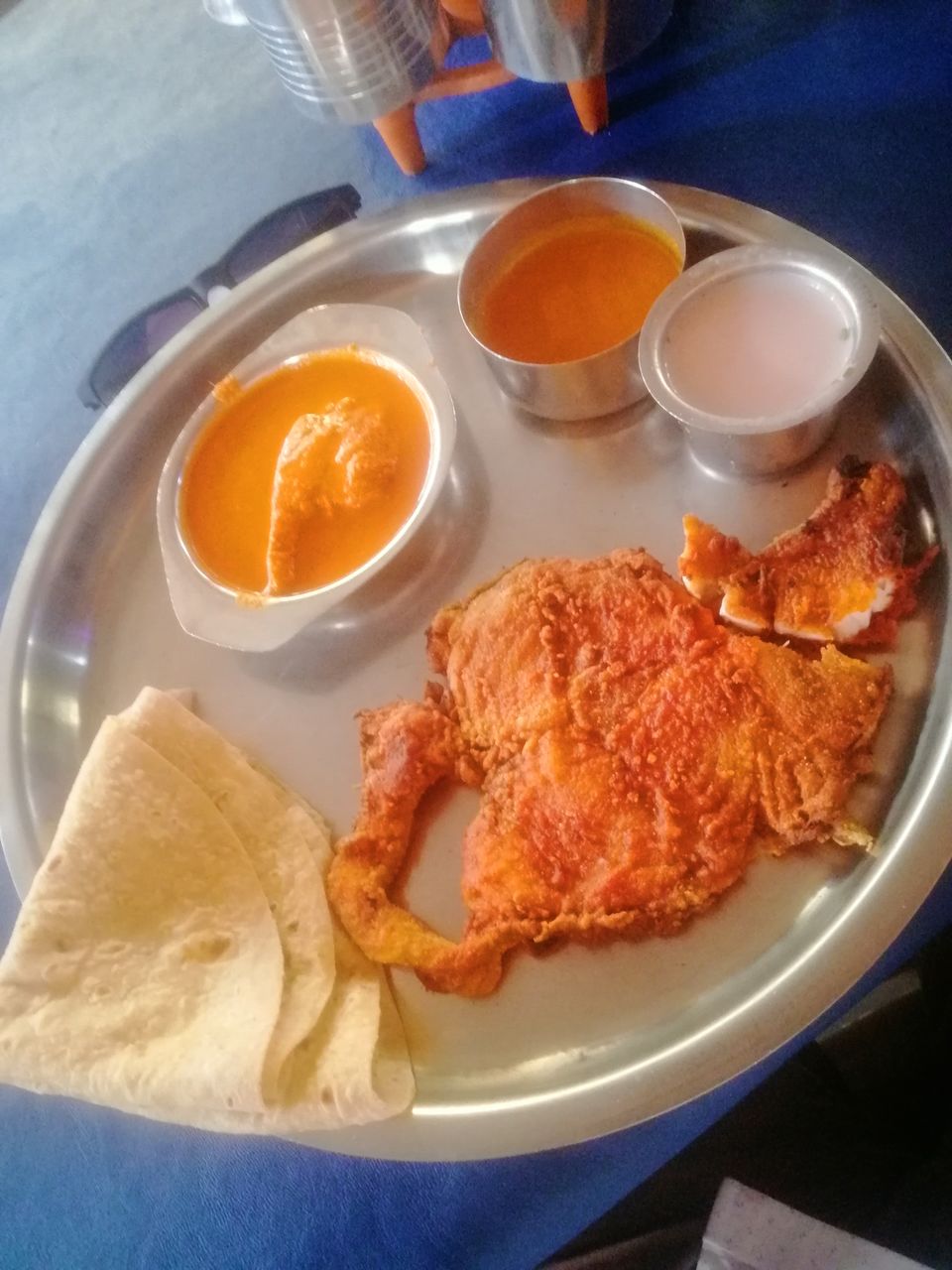 After eating fulfill lunch we come to hotel and relax for while and get ready for sea bath fun. We played the games and masti each other with stunning sunset.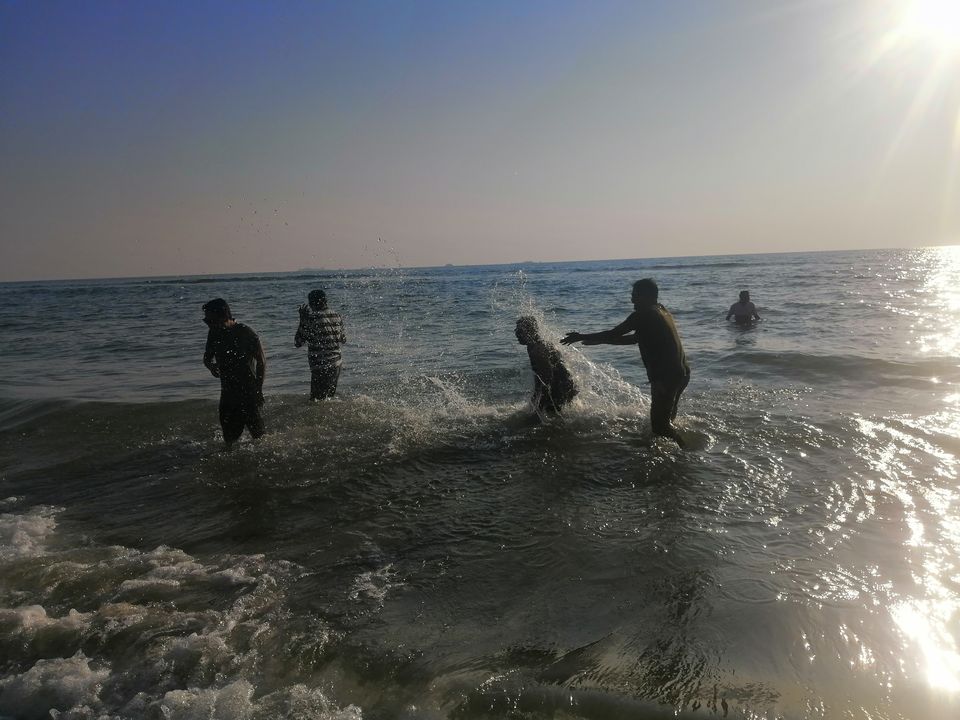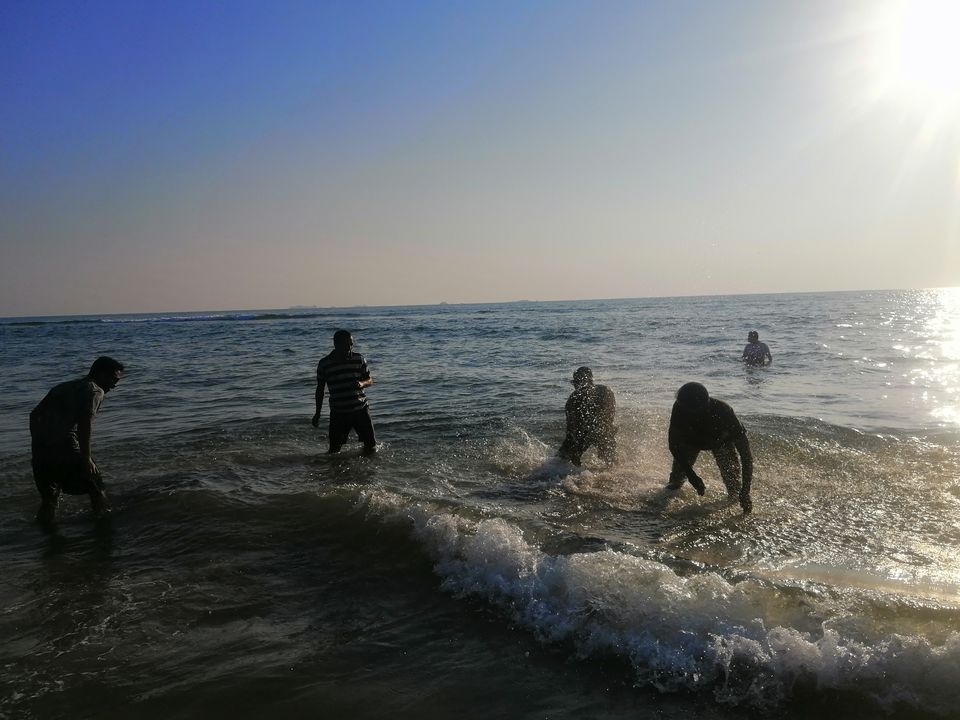 Tsunami Island appeared in the year 2004 when tsunami waves hit the Indian ocean. It is located on the delta of Tarkarli river. Tourists can see the meeting point of Karli river with Indian ocean. Tsunami Island famous for watersports activities like jetski, bumper, banana & parasailing rides.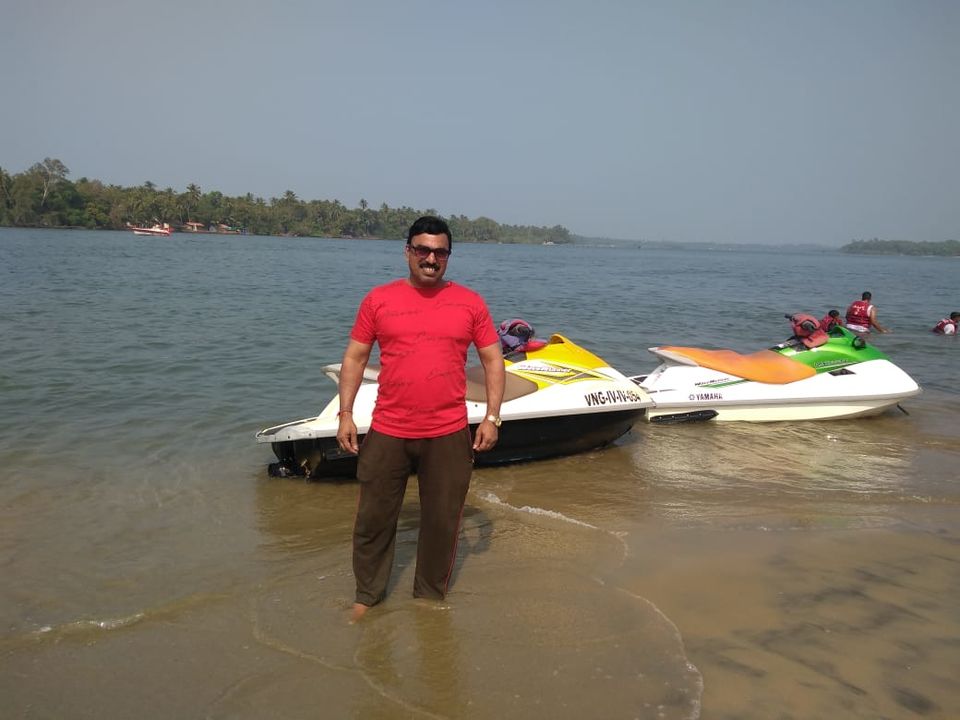 Scuba Diving Point, they provide boat, diving kit along with oxygen cylinder and jacket.
It was nice experience of scuba diving, we saw the world under water colourful small & large fishes, octopus, stones many of things which was great.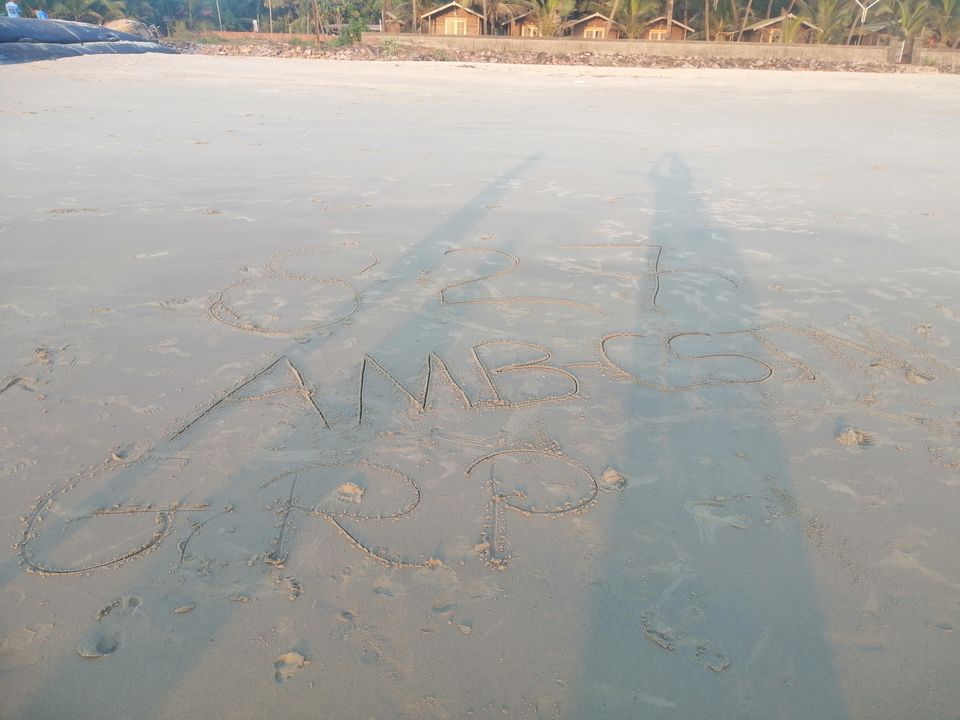 Suggestion
Malwan is very beautiful, peaceful & completely relaxing, we don't know how our 3 days gone away. This is cheap place as compare goa, pondicherry and andman with all things hotel, food & water-sport.
"Travel Karo, Explore Karo"