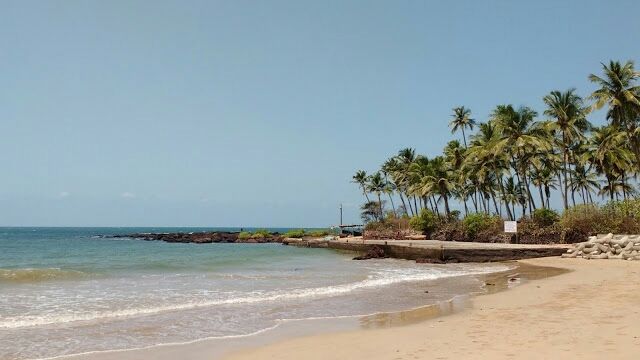 I have to admit I never thought I'd love Malvan as much as I did. I was awestruck by its beauty. It was peaceful, breathtaking and unforgettable too. Déjà vu!!! Its flashback makes me nostalgic. It was a 3 days and 2 nights trip. In the month of March it is generally very hot in Mumbai but thankfully the weather was not hot as expected in Malvan. In fact it was cool and windy, making it a perfect trip. Water sports here made my trip very special. I would say, there is still so much to see in this small place that 3 days weren't enough to explore. I would definitely plan to make my way back there and discover more.
Where we stayed, Where we ate!
Exotic Homestay, Dhuri wada - I found this ah-mazing house on Airbnb.com app. It made our stay perfect and memorable. The best thing about this house was that it was right in front of the beach(Chivla beach) and so visiting the beach anytime was possible. It also has a hammock which gives a perfect touch to the summer vacation. The host of the house was pretty decent. They provided us with Breakfast and Dinner at times. Other times we ate at a restaurant nearby (Darya Sarang) which had an amazing view of the beach. I would say the prices here are very cheap, except for the prawns, we were surprised too!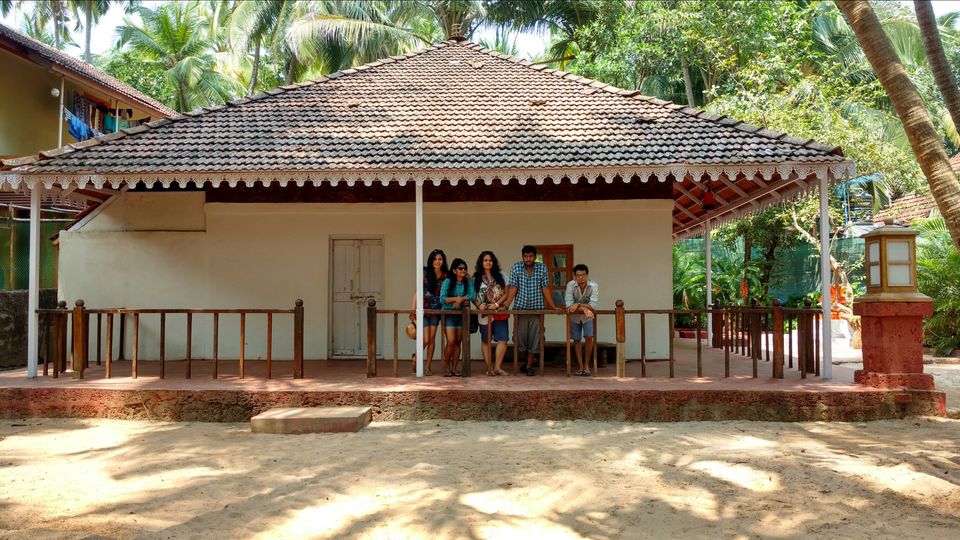 How to reach there?
Railways are the best option if you're traveling from Mumbai. There is no airport in Malvan, but Dabolim Airport, Goa, is nearest to Malvan. We got on the train from Dadar at 12 am and got off at Kudal railway station at around 11 am.
It takes around 11 hours by train to reach the destination, Kudal.
Then we got an auto rickshaw from the station to reach our home stay.
After checking in, we got fresh and headed straight to the nearby restaurant, Darya Sarang, for lunch as we were starving. The beach view from this restaurant is just incredible. There are swings here too, so exciting isn't it?
I fell in love with this beach when I saw it. And the homestay in front of the beach was a massive bonus. The azure waters, silence, empty beach, no hustlers trying to sell you stuff was like a cherry on the cake. In the afternoon, the water looked more bright and pretty. So after relaxing a bit and clicking a thousand pictures on the beach we headed to the Sindhudurg Fort for some underwater adventures. Yayyyy!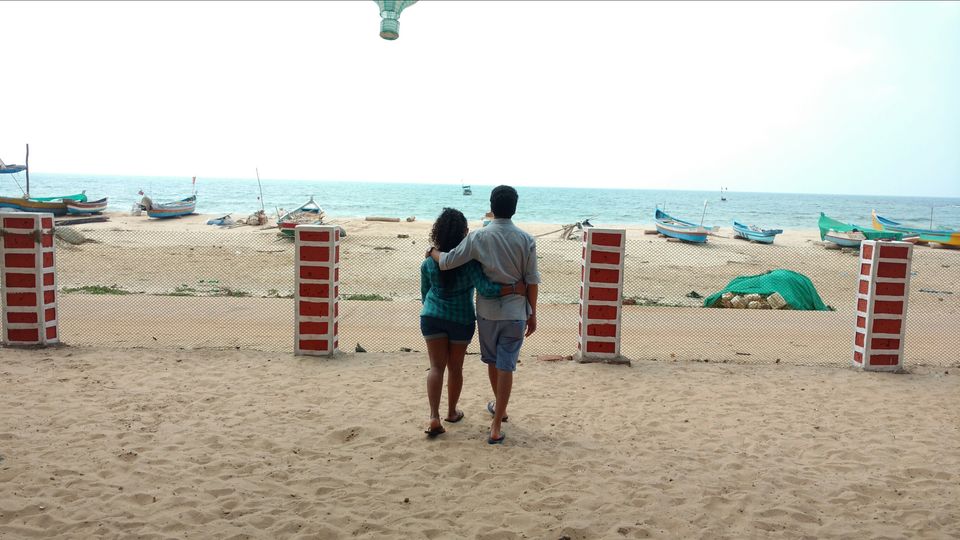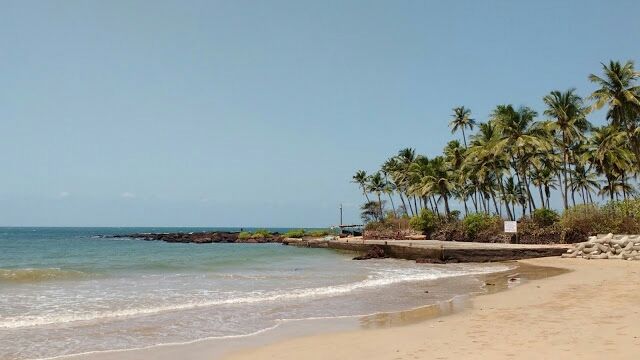 We got a contact of a guide for scuba diving and snorkeling from the locals at the restaurant.
Scuba diving and snorkeling is done near the Sindhudurg Fort, which is right in the middle of the sea. To reach there, we went via a ferry from dandi beach.
Scuba diving - Frankly speaking, I was scared to death. But I had to try it and trust me it's worth the experience. Even if you don't know swimming, the guide takes good care of you. They will even take a video and click many pictures underwater.
We were lucky to not miss the sunset at Chivla beach, just after we came back from scuba.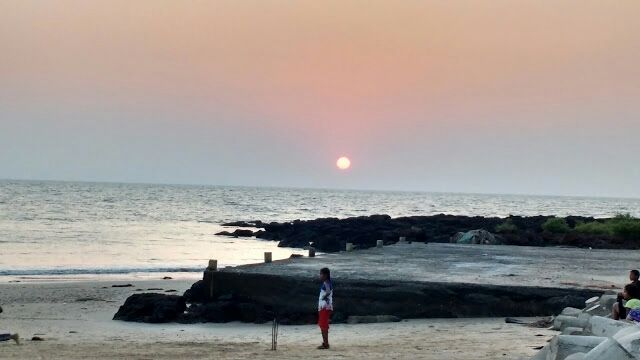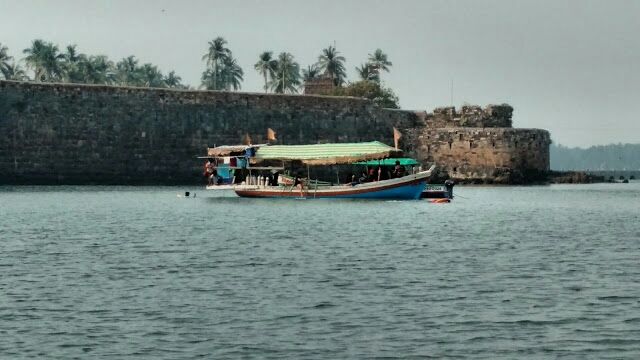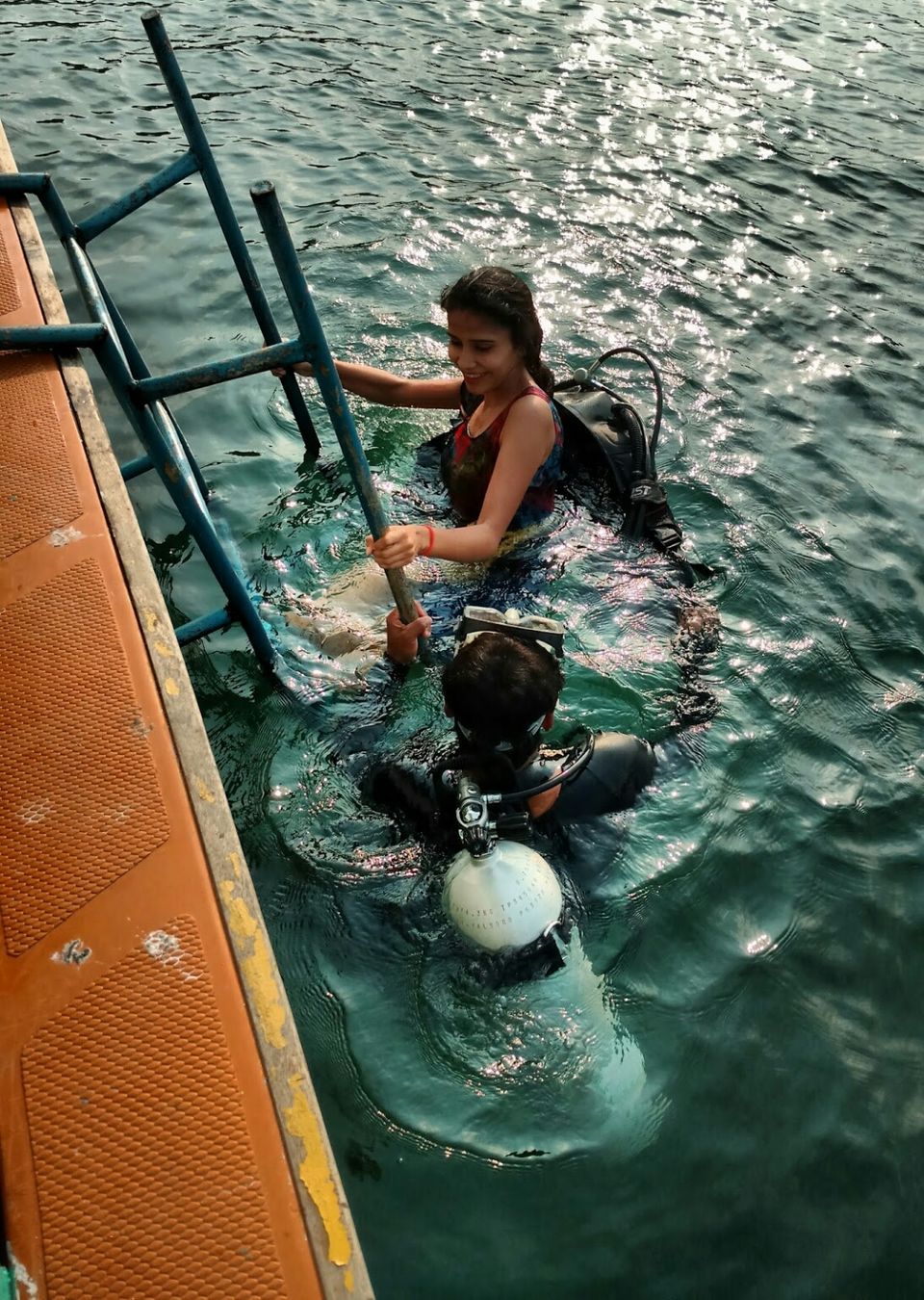 Today we hired bikes to roam around. We went to Tarkarli beach after lunch and from there a ferry to Tsunami Island.
Tsunami Island:
One word that can describe this island is: Unreal. This island is just a small piece of land where many water sports are done. When we got here we stepped down in ankle length water. We were just amazed by the water on all four sides. We did Jet skiing, bumper ride and banana ride. And then the most special to me in the whole trip was para sailing. To do para sailing a boat took us in the middle of the sea and then we changed the boat therein which para sailing was done. It was a bit scary in the beginning but then it got very special flying in the air overlooking the entire ocean and the sea beds. It was really amazing!! We could also watch the sunset the second day too in the middle of the ocean.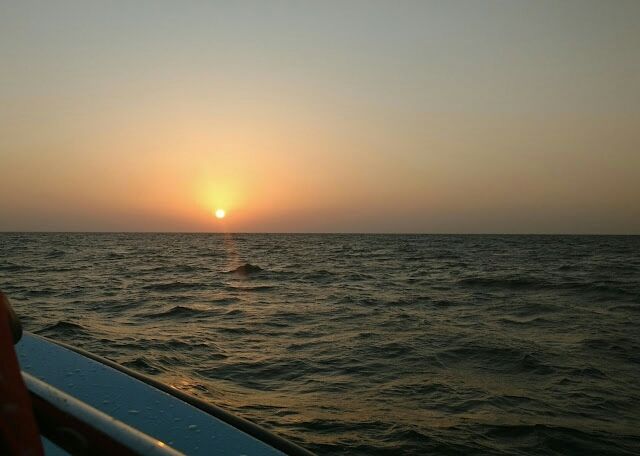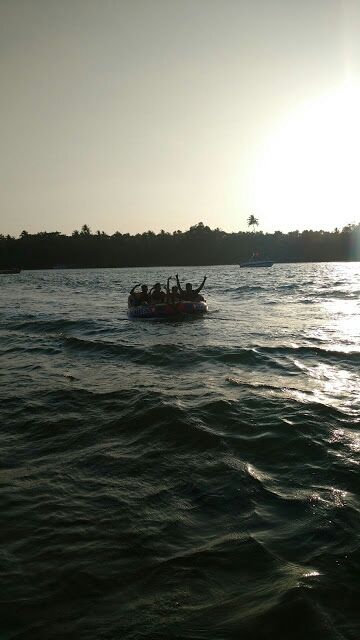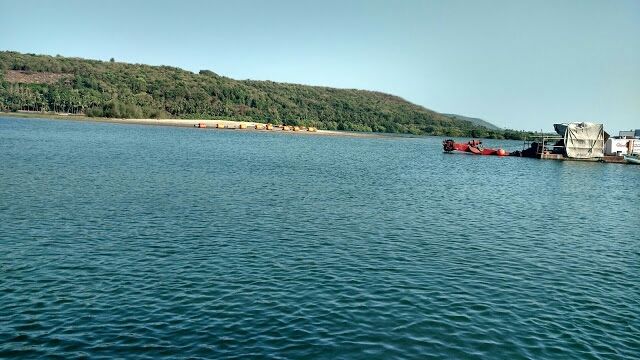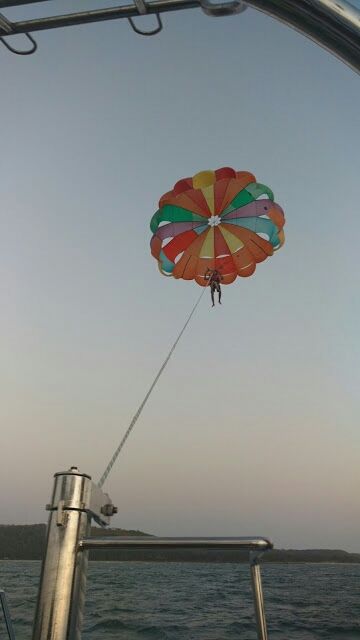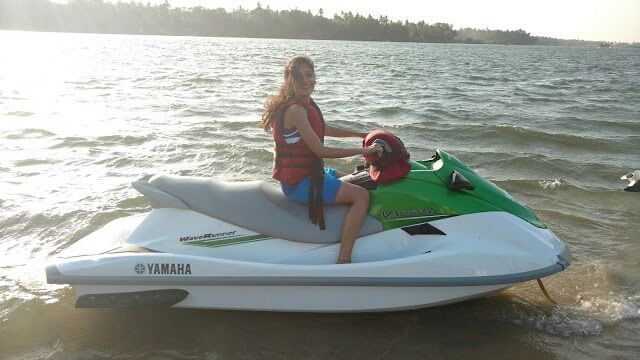 The next day we spent some time with friends lazing around the house and hammock. And then checked out and left for Mumbai with memories. I would say it was a perfect trip and would definitely want to go back.
This post was originally published on www.lovefoodtravel.in