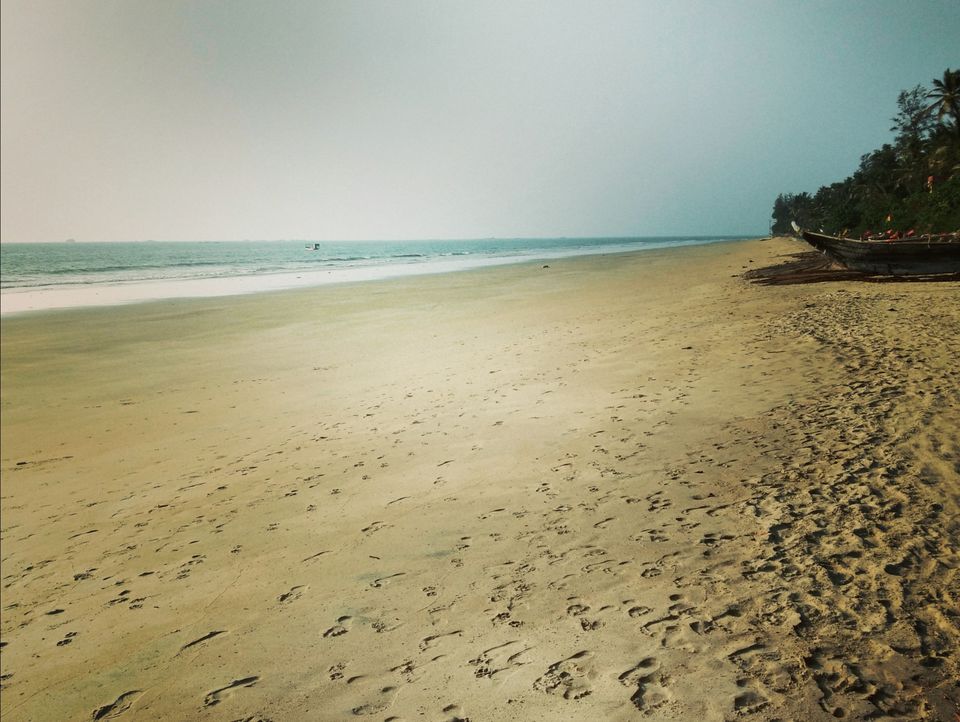 We reached kudal station at around 12:00 pm. We had planned to take a bus to reach Devbag but it was a little too far so we took a "tam tam"(a kind of auto rickshaw) and we got a very good deal.The journey was long and it took 2 hours for us to reach our beach resort " Swami Samarth Beach Resort". But it was all worth it. The resort was literally touching the beach.It was more like a simple village stay with all the necessary amenities and an awesome view. The rates were very light on our pockets and it was just what we needed. We visited the devbag beach which was touching our resort and it was heaven!! There wasnt a single soul on the beach. It was like our own private beach and it was amazingly clean, which is a rare site. The clear water, peaceful beach and lip smacking authentic malvani sea food what else do you need to unwind. After a nice walk and clicking some pictures we came back to our rooms and took rested for the day.
We had scheduled a package for scuba diving and water sports for the day.So that was our plan.we left at 10.00 Am. The total cost that we had to pay per person was Rs. 1500 which included scuba diving, 5 water sports and a visit to tarkarli backwaters. All worth it. Scuba diving was an out of the world experience the divers were really very helpful. It took around 4 hrs till all of us could get done with the scuba diving. Then we went ahead for the water sports through Tarkarli backwaters and they guide you through all the points and spots and inform you about the stories behind it. So we reached tsunami island for our water sports. The day was filled with adventure and we ticked off scuba diving from our bucket list happily. In the evening we enjoyed sitting by looking at the sunset on the beach munching on hot onion bhajiyas. we also had a bonfire at night.Day 2 ended with bonfire, some barbequed potatoes, under the stars, listening to the waves roaring.
We left in the morning to see some places nearby. The one place that you must visit is the huge Sindhudurg Fort in Malvan. It has a rich historical background and it is spectacular. To reach there you have to take a boat ride and it waits for you only for 1 hour.The fort is too huge to see it all in 1 hour and click pictures at the same time. The view that it gives is just beautiful along with its splendid architechture.We left the fort after an hour and went to see the Rock garden.It was an average place with the tetrapod rocks around the sea.
We went ahead to a popular restaurant for lunch called Athithi Bamboo, the preparation was definately worth the price and tasty.Also I found a church besides the restaurant Our lady of Rosary Church' which i had read about while researching and I was glad I got to visit that too. We returned back to our resort in the evening and decided to take a dip in the sea as it was our last day at this amazing place and we did not feel like going back. We spent the rest of the day soaking in all that we could from this beautiful place lazing on the hammocks.