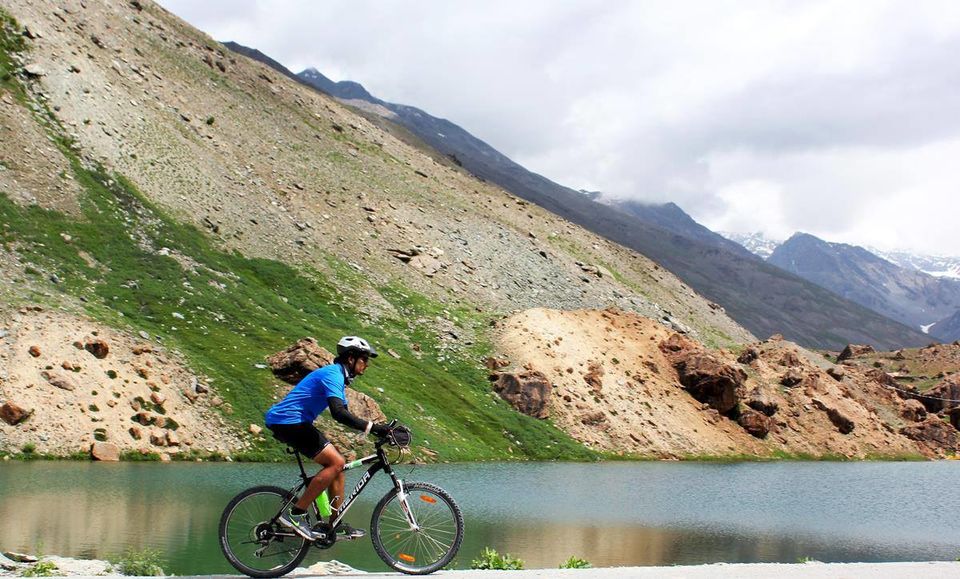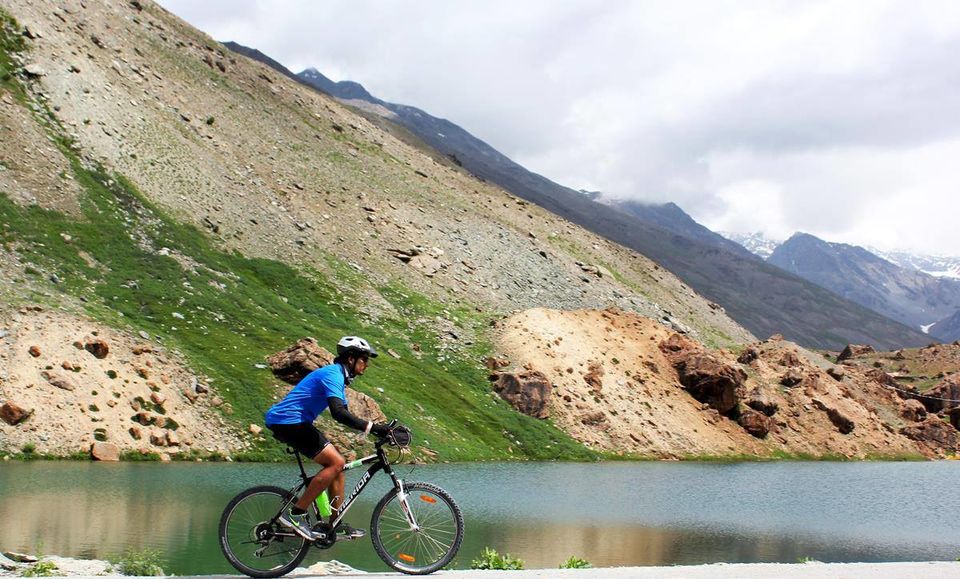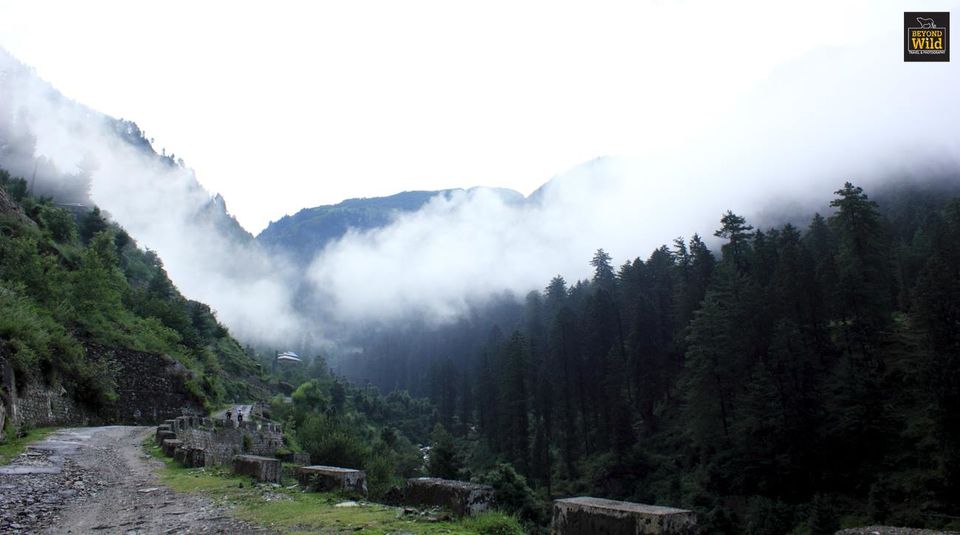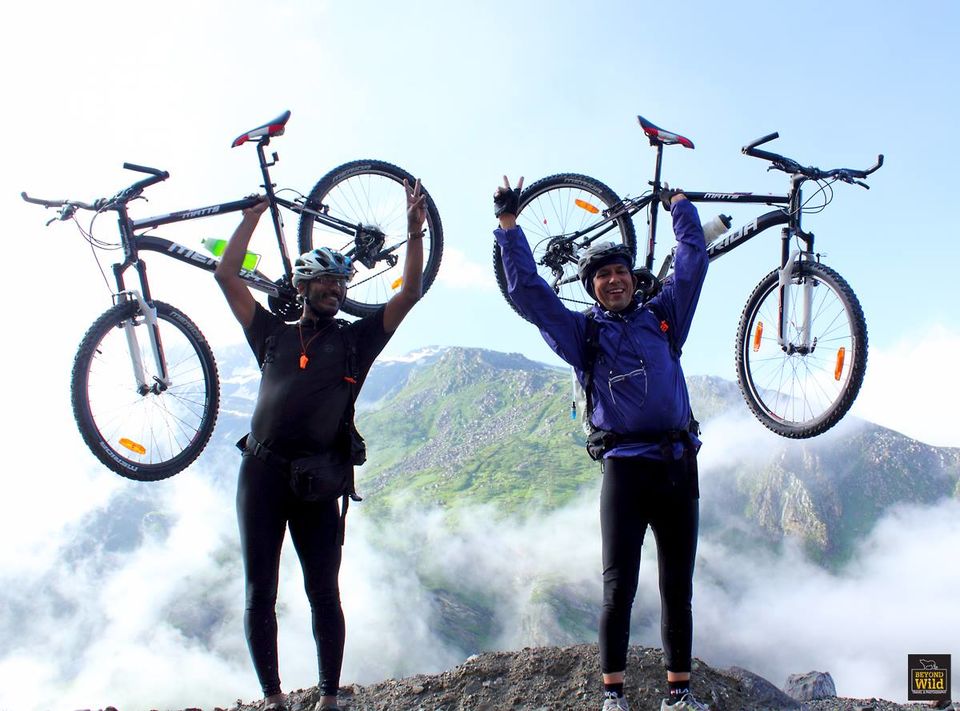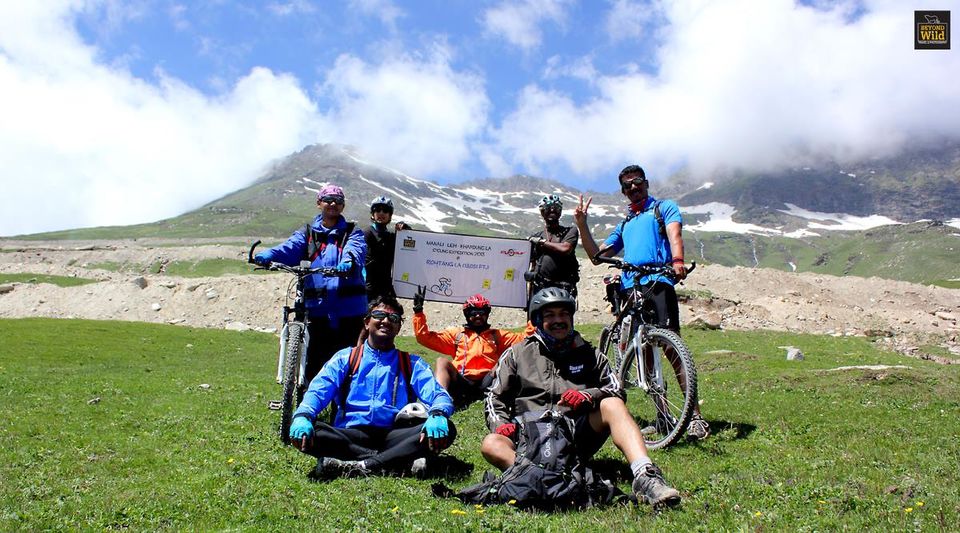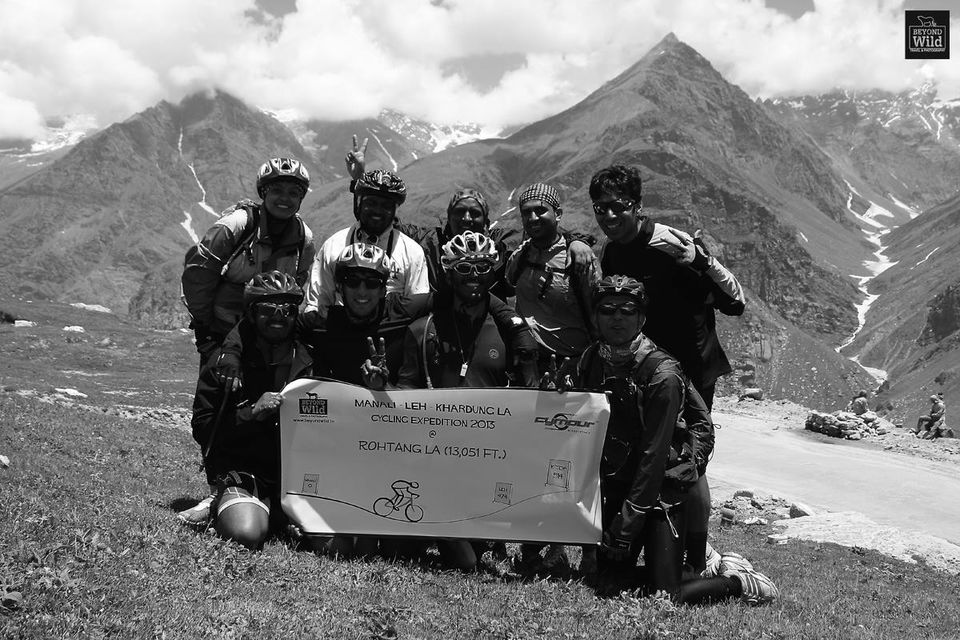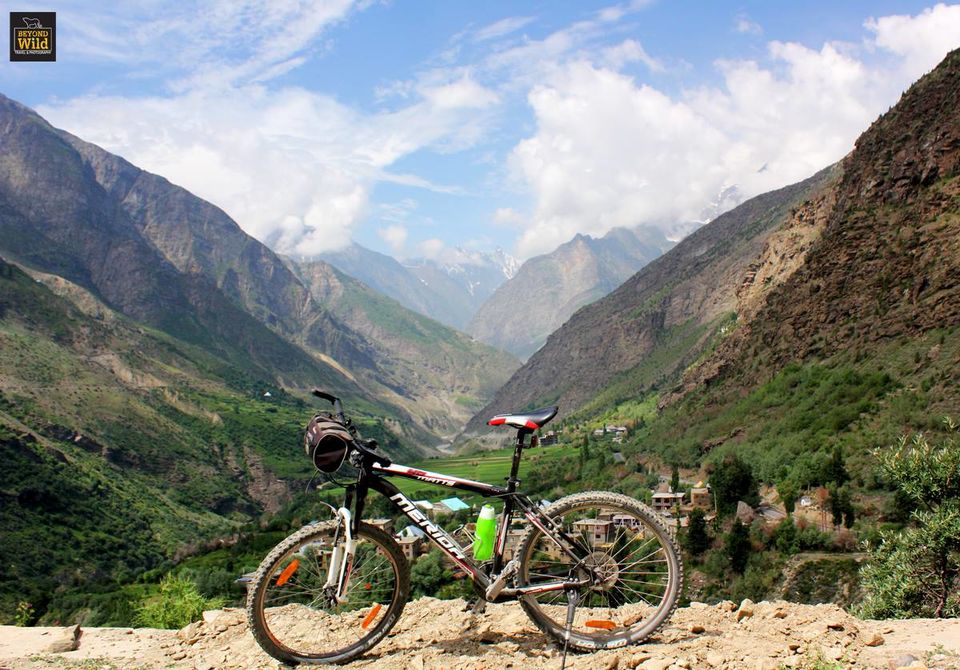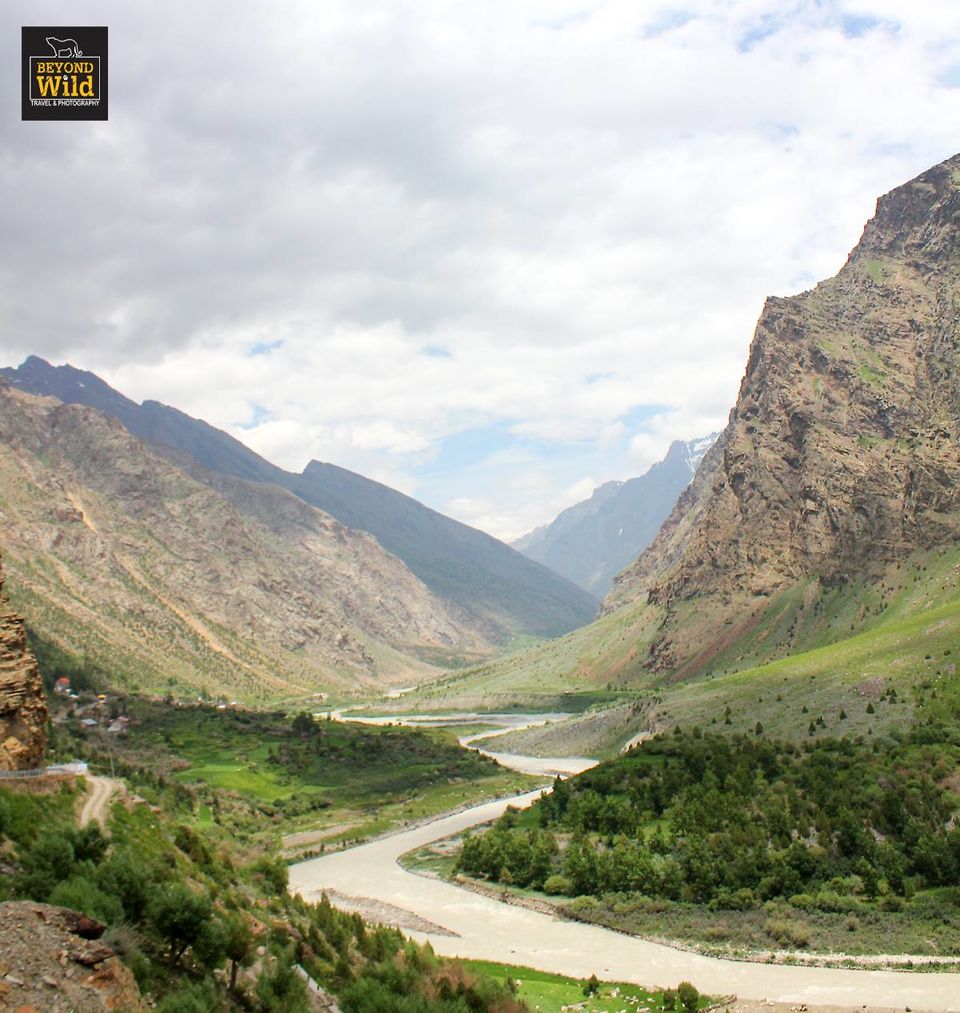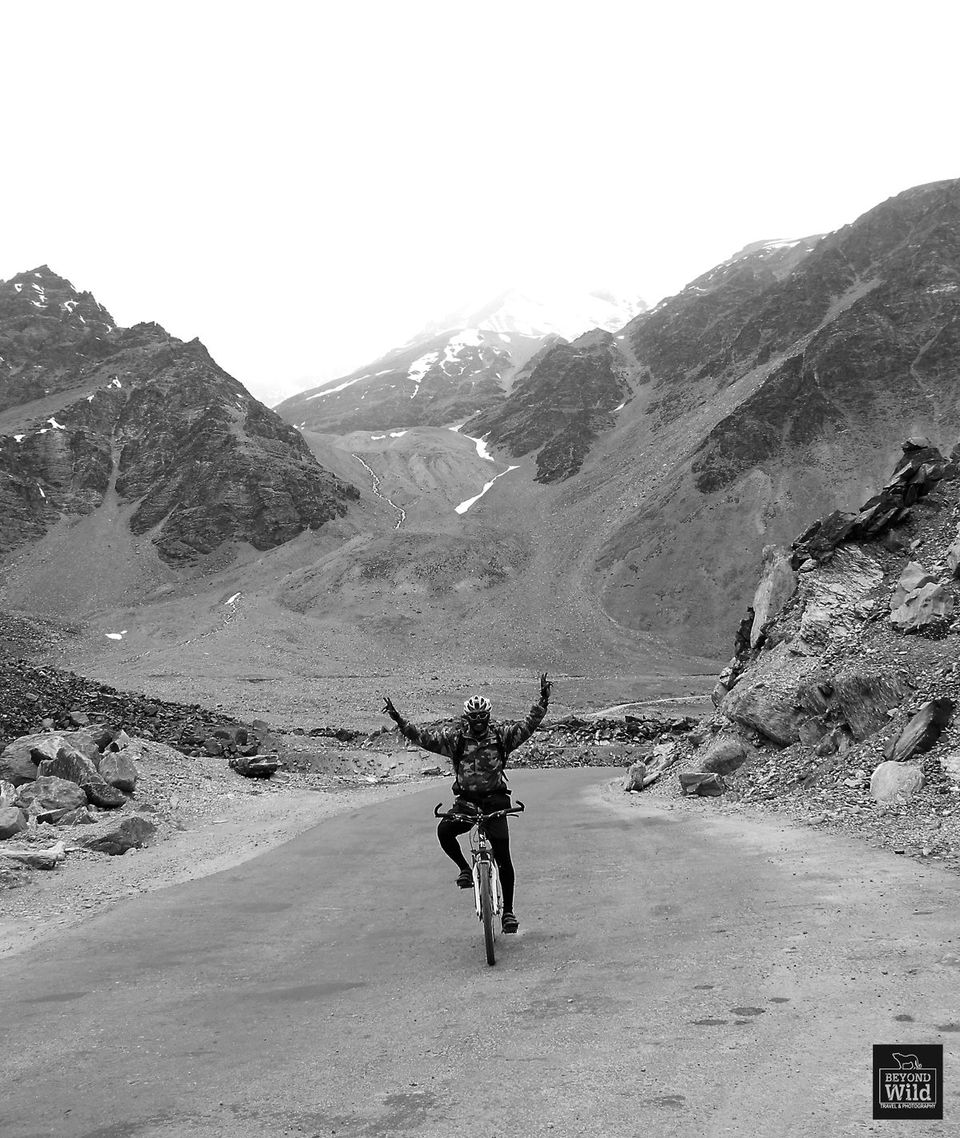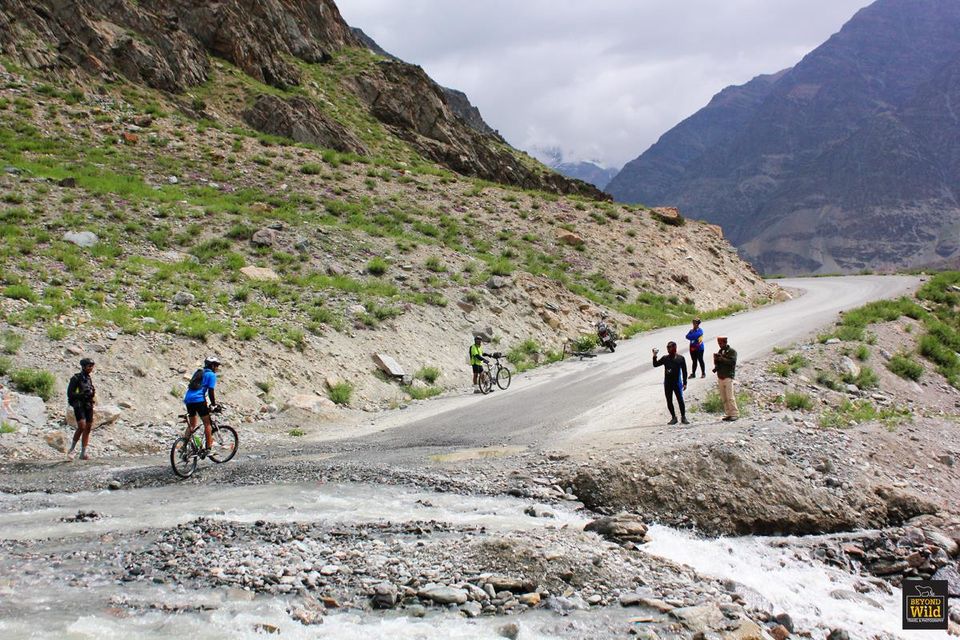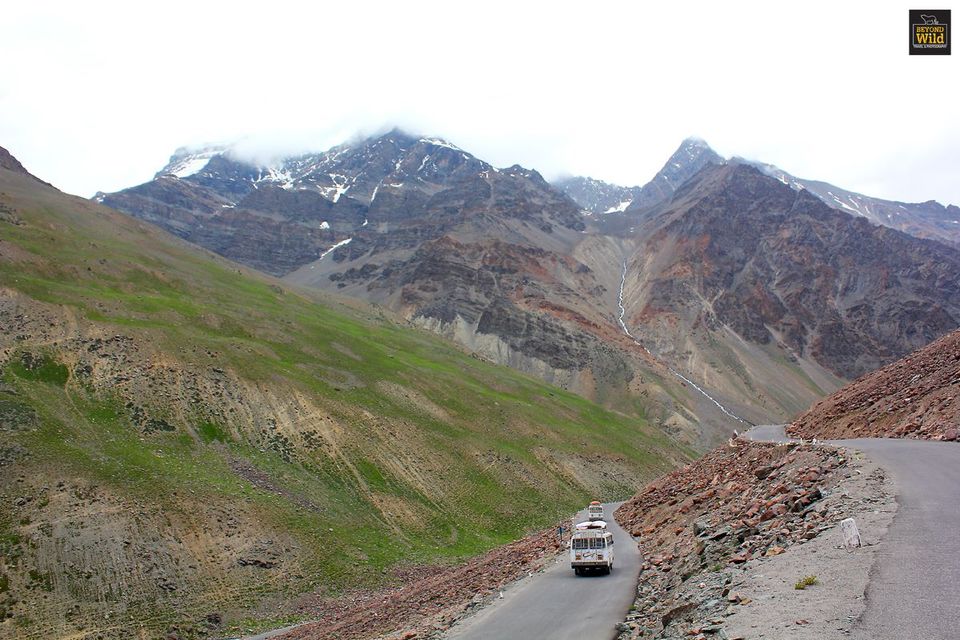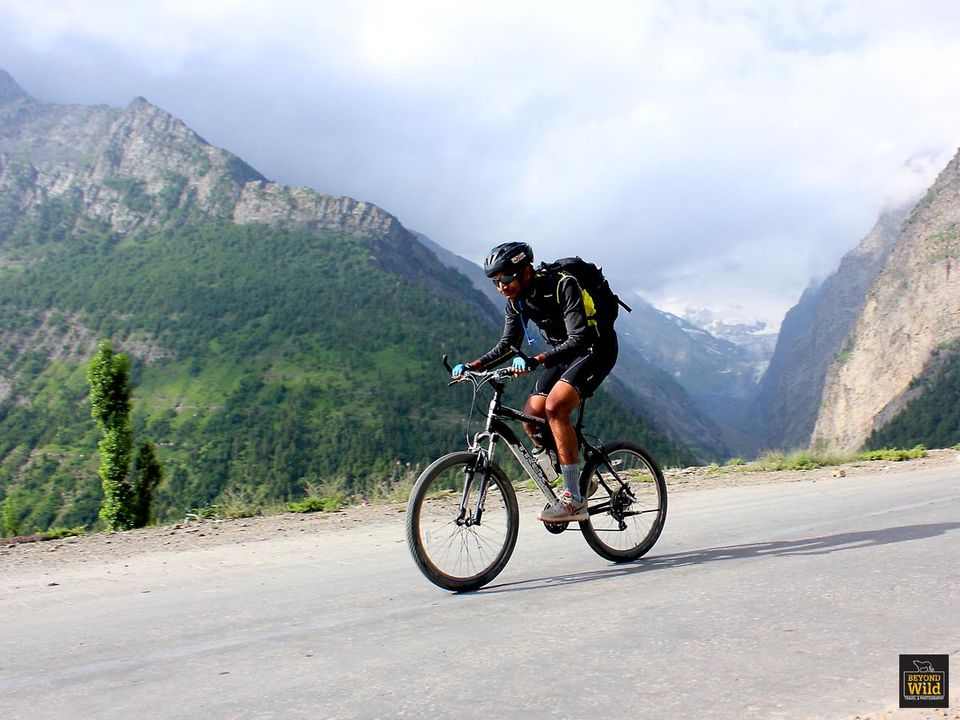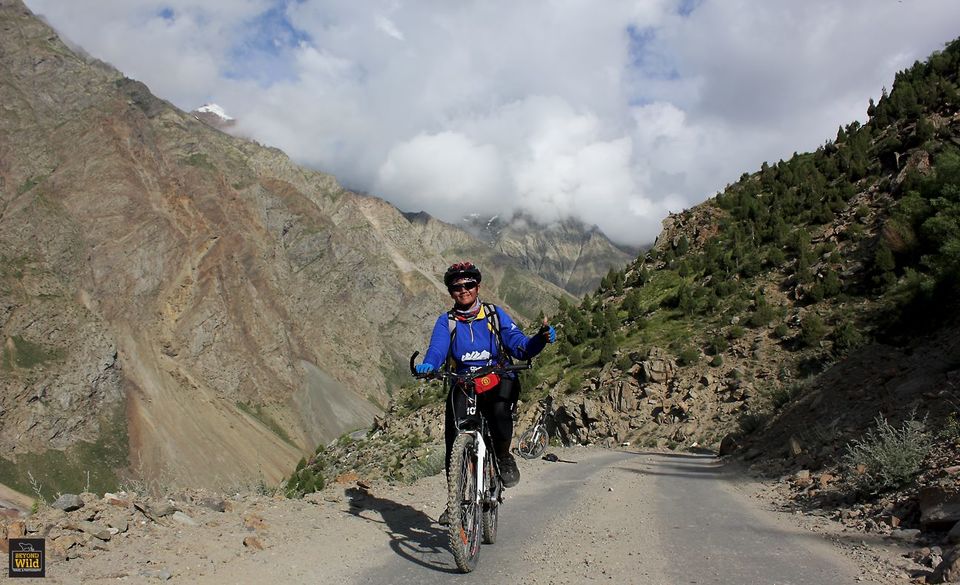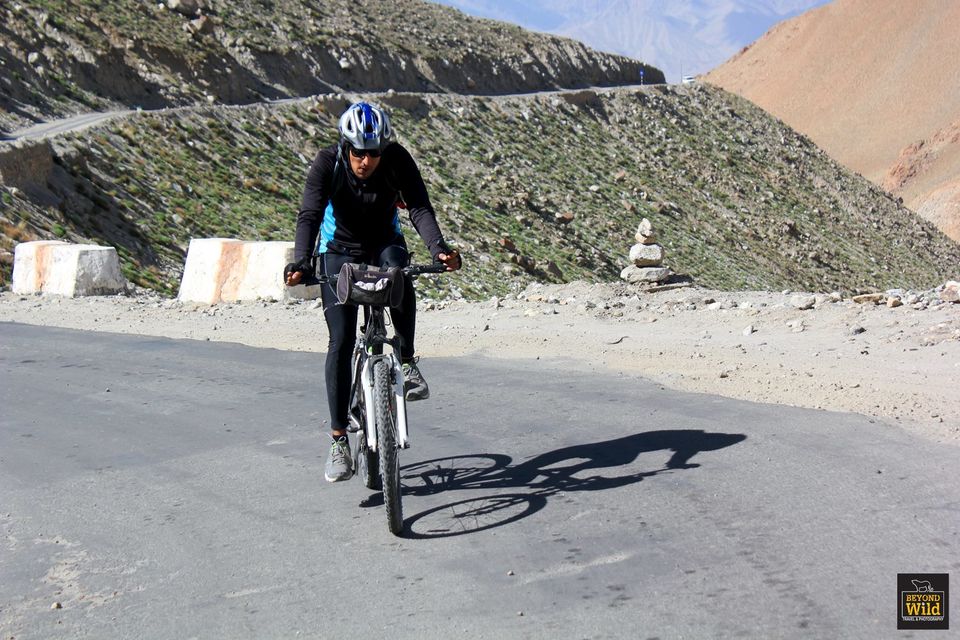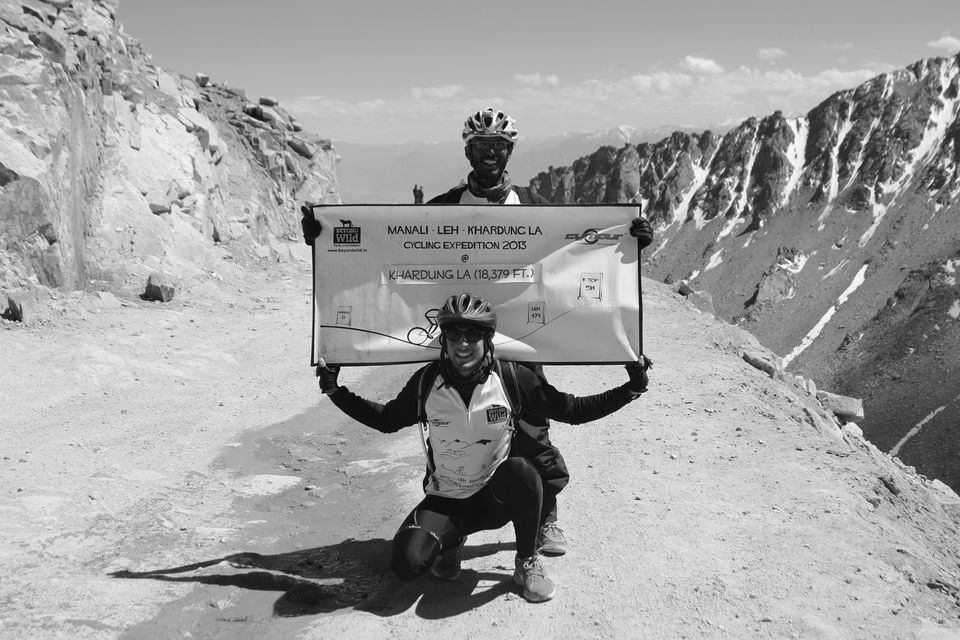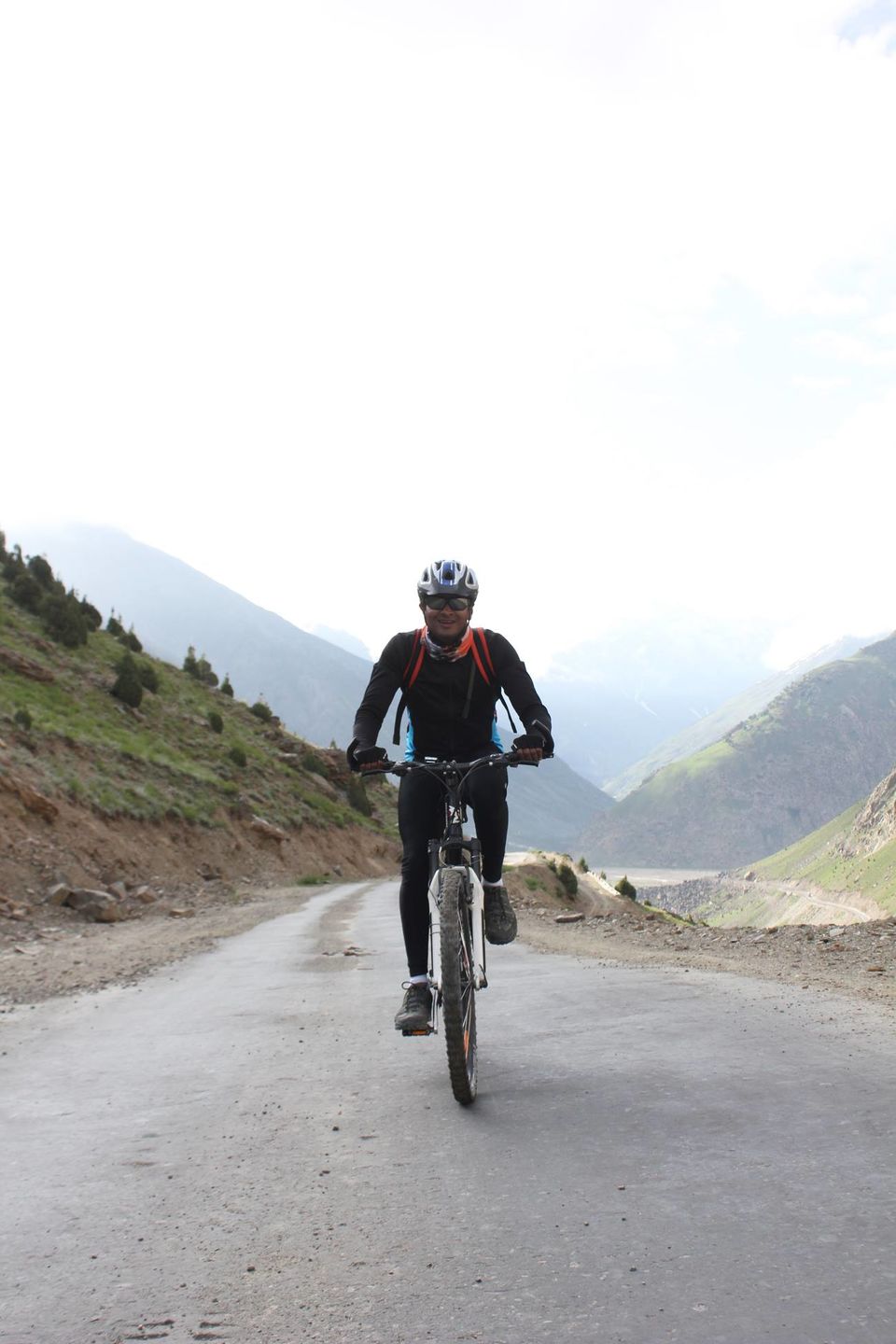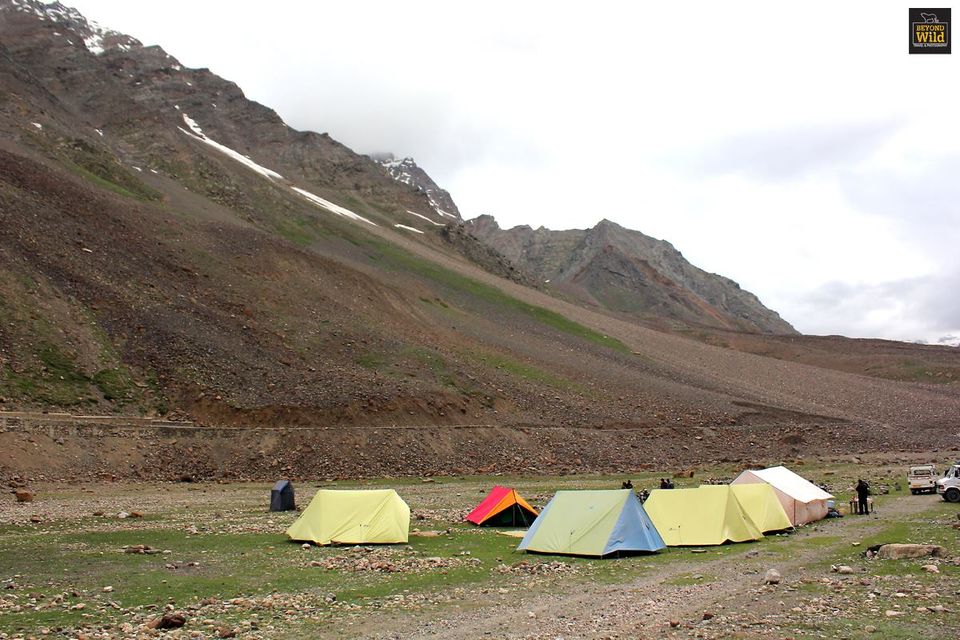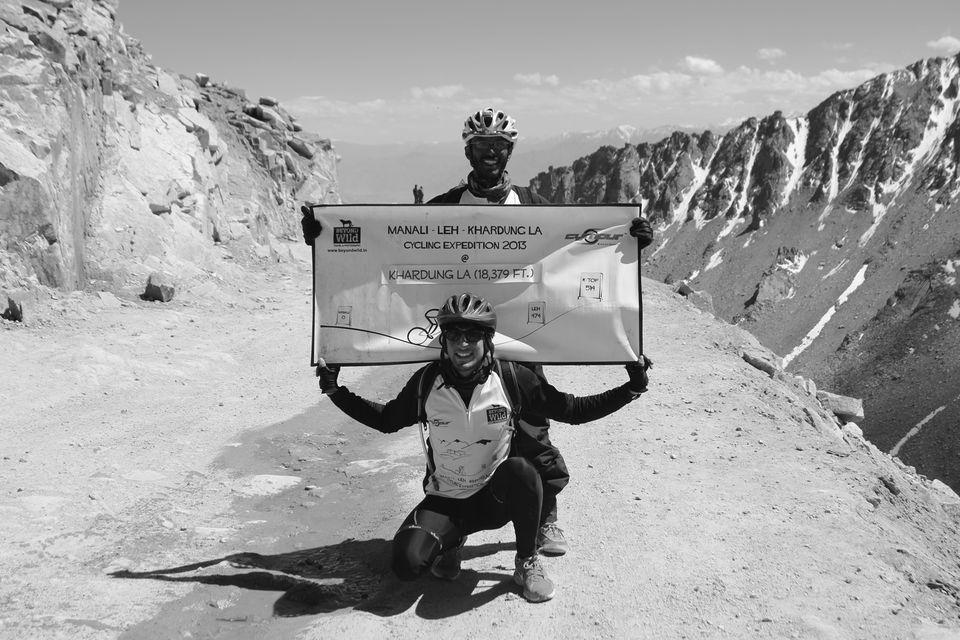 'The biggest adventure you can ever take is to live the life of your dreams'.
-Oprah Winfrey.
The Manali-Leh-Khardung la cycling expedition has been one of the high points of my life so far. The satisfaction and feeling of achievement I felt on reaching the Khardung la top was other - wordly. In the following lines I am writing about what it felt like being out there…..
It all started in the monsoon of 2012, when Sabrina introduced me to a group of seemingly crazy Germans who had just cycled all the way from Berlin to Delhi. Who does this kind of thing, I thought! Little did I know what lay ahead? Over the course of the next few months, I became very good friends with the lot and one fine day in the October of 2012 I ended up doing a 160 km day trip to Diveagar ( a coastal village on India's west coast ) with Erik ! That changed my life and how!
After 6 months of preparations, we finally ended up in the dreamy town of Manali. The haunt of trekkers and adventurers setting out for new adventures, Manali is a place that always sets a tempo!
A couple of days and an upset stomach later, we finally embarked on the great journey. Much has been written about this gorgeous route through the mighty Himalayas, but what we actually experienced went way beyond what lay written in those words! Those mighty mountains in the sky went on to teach us a lot about survival, of friendship and of pure, unadulterated joy! The nature, in those 2 weeks, told us tales about life. All of us reached civilization as wiser men [and women].
DAY 1: THROUGH MANALI AND BEYOND.
The Himachal is one of India`s richest and most bio-diverse jewels. As the night of the 3rd of July gave way to day, we were flagged off, thus commencing our ride. Over the next 10 days, we would be riding through dust, dirt, cold, rain and snow to reach the fabled Ladakhi capital high up in the mountains and clouds…LEH.
What followed the flag-off was a gorgeous route through the upper Manali valley. On we rode our gay rides through enchanting paths lined with tall oaks and deodars, those resilient Himalayan species and whose storied heights have been a subject of wonder, and along streams flowing with sparkling glacial water! It was a fantastic ride of close to 6 hours, when at long last, short of breath, we reached the picturesque campsite of Marhi. Situated at close to 3350m [which means we had climbed close to 5000 ft] and frequented by hordes of Himalayan Griffons, the Marhi tents were a welcome reprieve! The remaining day went in a flurry of activity with jokes and stories galore, which would come to haunt us with happy memories in the days of future…
DAY 2 : ON THE ROAD AGAIN! TOWARDS ROHTANG LA AND FURTHER.
'I`m as free as a bird now'…. Those magical words by Lynyrd Skynyrd came to my mind as we made our way through dense mist and a slight drizzle towards Rohtang! The famed pass is the conventional stop-point ( read end-point ) for most tourists. On one side lies the busy upper Manali valley with it`s constant thoroughfare of vehicles and yaks and on the other side…stillness, vastness and the enchanting land of Lahaul and Ladakh!. We had fun riding up to the Rohtang, which took us the best part of 3 hours. The road up the Rohtang is almost always shrouded in mist which eventually condenses on the road. The 'kaccha' [rutted] road has a constant army of vehicles going up and down. This makes the road extremely slushy. It was a different experience riding the bicycles through this 'wet and wild' moving road! And the frequent road blocks didn`t help the cause either! Our only consolation was that this was the first and the last time on the expedition that a road was being blocked by vehicles!
On reaching the top, we stopped for the customary group pics, solo pics, pics with the cycle, pics with the cycle and the mountains and eventually ended up having lunch at the top!
The downhill was an experience in itself! Imagine hurtling down a huge mountain without having to pedal even once, even as scenes after scenes of astounding beauty unfold before your very eyes! Those gorgeous vistas of snow capped peaks and bright blue skies all led us to ask one pondering question, 'Why do we live in those smothering, crowded, polluted cities?
After a thrilling downhill ride and a few good kilometers on a flat terrain, we reached our next port of call which was the charming village of Sissu. From the main road we could see the tents pitched in a sea of apple and apricot trees, with the Sissu river thundering alongside! Had we reached paradise so early?
That evening, after the customary cycle cleaning workshop and some hot tea, we gathered for a group discussion in the warm dinner tent. Discussions, debates and jokes past, we retired for the night! We were on serious camping ground now!
DAY 3: TOWARDS Jispa - THROUGH THE BUDDHIST HEARTLAND.
Every day, as we gained altitude, and as our knees and legs got used to the mountains and our lungs and brains got acclimatized to the lack of oxygen, we felt more and more at home! The mountains were calling us and we were responding! Those high Himalayas, which had withstood many a countless storms and ravages, gave us strength and spirit! Some said that we were challenging and conquering the mountains, pitting us mere mortals against those mighty pillars of time? How untrue! We were merely challenging ourselves, to see how far we could go? How much could the human body and spirit bear before falling apart! Weren`t we all surprised to find a part of the Himalayas in the human spirit? Did not the air that caressed the Himalayas become a part of our life?
I love cultures. I love people. Every region has an unique culture, an unique tradition. Today, as we cycled through those dusty Himachali roads, Hinduism respectfully gave way to Buddhism! Monasteries replaced temples and maroon replaced saffron. Every kilometer now got us closer to Ladakh. A steady 54 kilometers later, we reached Jispa, a cute little village situated against the backdrop of some spectacular mountains. Today`s was an uneventful, yet extremely picturesque ride and all of us completed it without much trouble.
That night, I dreamt of Ladakh and what lay beyond those mighty mountains, under whose watchful gaze we all slept peacefully.
DAY 4: TOWARDS ZINGZINGBAR.
We were well and truly getting into the groove. The sublime locations, the thrilling rides and the gorgeous campsites were starting to put us into a state of trance.
That morning, as we awoke to clear skies and the prospect of an easy ride, Ladakh seemed ever so close. We had come with the dream to overcome our innate physical and mental blocks. As we cycled on and on towards Leh, we kept on discovering ourselves over and over again.
Today`s ride was fairly easy with occasional climbing. The real prize was the splendid campsite of Zingzingbar, which we reached after a tough climb of about 5 kilometers at the end. Weary and exhausted, the sight of those red and yellow tents flapping dolefully in a strong breeze was a real treat to the eyes. Our first sight of the campsite was from a good vantage point. The entire panaroma looked like the Martian surface, with mountains in all colours and hues embracing a deep valley in which lay pitched our dear tents!
Zingzingbar was a location out of fantasy! Those vast mountains with nothing but blue skies for company touched our tired souls! The hot chocolate that night, beneath the starry skies, was akin to ambrosia!
DAY 5: UP THE BARALACHA LA AND ONWARDS.
This was one of our best rides on the expedition. A clear sky and an amiable weather greeted us as we woke up on the 8th of July. The district of Lahaul and Spiti is famed for it`s rugged, desolate terrain interspersed every so often by lush green fields and fruit orchards. Our route was along this verdant trail with the mountains giving us support on one side. After a pleasant ride that lasted for an hour we started our ascent of the Baralacha la. As we gained altitude, slowly but surely the weather Gods started making their presence felt. The bright, sunny morning gave way to a dreary mist, fog and a slight drizzle. With visibility of around 15 feet, with extreme cold numbing our limbs and a deep valley lurking on one side, we rode the most difficult ride of our life ( till then )! The majestic Suraj Taal, almost completely shrouded in an ethereal mist, gave us a tiny but satisfying glimpse, enough to paint a vivid picture in our minds for a long time to come.
It was a joyride after the Baralacha la, which at 4992 metres was the highest we had climbed till then. Crazier climbs and tougher rides were to come, but that night, under the starry Brandy Nullah skies and besides the mighty Ladakhi mountains, we slept a contented and peaceful sleep! We had, at last, stepped into the enchanting 'Land of the Lama – Ladakh!
Today`s ride included the mighty Sarchu plains on whom riding was an absolute pleasure! With a strong tailwind and a flat tarred road, with breathtaking sand formations on both sides and with not even a vehicle in sight, we reached speeds of upto 60 kph for the first time on the expedition!
DAY 6 : STRUGGLE AT THE GATA LOOPS AND 2 OTHER PASSES.
On this bone jarring yet stunningly beautiful journey from Manali to Leh, lie the notorious Gata loops. A series of 21 hairpin bends that take you to the dizzy heights of 16500 feet are spread after the Brandy Nullah! Feared by motorists and truck drivers alike, the Gata loops make for serious high altitude climbing. Those who have been on these loops before, prefer not to stop there, compelled by some unknown force. Maybe the skeletal remains of vehicles long lost in those loops offer a grim reminder of how harsh the mountains can be! For us, climbing those loops was a great personal achievement. Having climbed about 2500 feet in under 2 hrs, we finally reached the top of the Gata loops. From there onwards, with happy legs and proud souls we climbed 2 more passes, the Namkee la and the Lachulung la! Oh la la ! After a tough day`s climbing we passed downhill through some breathtakingly stunning scenery that looked like a combination of the Grand Canyons and the Great Australian Outbacks. When immersed in the astounding natural wonders around, a link on my chain snapped. The last 2 kilometers were aided by gravity and some towing offered by Rakesh, as my faithful chain refused to move. Maybe, I was destined to spend more time in those bizarre 'Disney-land'-like formations of mud, sand and clay!
DAY 7: TO THE TSOKAR.
The day all of us were looking forward to! The enigmatic Moray plains lay before us and our next camp. These are huge plains spread in the vast valleys between the mountains there. A beautiful tarmac road that went on and on and finally disappeared into the mountains was a pleasant surprise for us. An easy ride which dramatically culminated in magnificient views of the charming Tsokar lake, our day 7 was a gift. No high passes, a superb road for most part of the ride and pretty views of the Moray plains all helped the cause. The campsite was a beauty too, gleefully pitched on the banks of the Tsokar, surrounded by mountains gleaming pink and orange in the evening sun! After a relaxed evening spent in watching marmots and geese, we had a quick dinner before the biting cold forced us inside the tent into the warm, blessed sleeping bags. Taglang la was tomorrow and instead, we decided to train our thoughts on the dainty marmots and their cute habits!
DAY 8 : TAGLANG LA, THE MIGHTY PASS AT 17,666 FEET.
Taglang la, the mighty pass at 17666ft above the sea level lay majestically between us and Lato, our next campsite. Add to that the prospect of a virtually non-existent road, rather a path of cobbles, pebbles and gravel and our spirits were dampened further. Many expeditions in the past had just put the cyclists and cycles in the car and motored up the Taglang la. We decided against it! And so, in bitter cold that numbed our fingers so that they felt like unthawed sausages and with the sight of Taglang la looming large in front of us, we started. Progress was slow at best, with the cold and the bad road surface adding to our woes. The Taglang la top is about 24kms from Debring [which is 10 kilometers on a level surface from Tsokar ], all uphill! After a steaming hot cup of tea, we started the uphill climb. 3 hrs and tired legs later, the top was in sight! We had cycled about 17 tough kms from Debring, against all odds, against our very own doubts, embracing the might of the revered Himalayas! In these situations, you do understand, well and truly, the greatness of Nature!
At last, after about 5 hours of cycling, we finally reached the Taglang la top! Jubiliant scenes and mad photo sessions ensued, all basking in the delight of having successfully climbed one the toughest mountain roads in the world! It is for moments like these, those of utter joy and satisfaction, that life is so beautiful! And so, with cheery smiles and happy faces we started the dream-like descent of 37 kilometers. And, as we lost altitude and got back in the Buddhist villages, our final aim came into picture. And suddenly, as we reached the spectacular campsite of Lato, tucked away gorgeously beneath a red mountain and a near full Moon, Khardung la seemed possible within the grasps of a human's capacity! We joked and sang that evening and even went for a leisurely stroll through the charming streets bounded by lush green fields and little Ladakhi houses. Later, we sat beside a campfire under the moonlit skies, sharing tales about Ladakh and it`s mysterious, hidden secrets! The next day, we would finally enter Leh!
DAY 9 : IN LEH, PREPARATIONS FOR KHARDUNG LA BEGIN.
Cycling alongside the revered Sindhu river and through the Leh valley, we descended for a good 25-odd kilometers before reaching the important military base of Karoo. On we went, through Buddhist villages still peacefully asleep and alongside ancient monasteries, by green orchards and lush barley fields! What a pleasant morning that was! Humming Wordsworth and Keats, the scenes brought to mind all epithets those great poets had penned down years ago! Little boys and girls winked and waved at us and motorcyclists gave us the 'thumbs up' that only they can give! On and on we went, passing Ladakh's ancient capital of Shey and the spectacular Thiksey monastery and not long thereafter did we see the towering Shanti Stupa, spreading peace over the beautiful town it overlooks. Leh`s most prominent landmark which is visible from many kilometers afar, the sight of the Shanti Stupa told us that we had made it! Finally Leh was in sight and an hour later we were sitting in our hotel`s lobby, sipping green tea and congratulating each other. It took quite some time before the enormity of the moment hit us! We had just cycled from Manali to Leh, crossing many infamous passes and climbing huge mountains before making it there!
After the excitement died down, we got ready to think about the next day. It was, for many of us, the D-day! A day that would leave an indelible mark on our minds and which, hopefully, in the years to come, serve as a beacon of hope and strength in dark times! We were, finally, preparing for the most intense mind game we had ever played. As the sun bid adieu to Leh and it`s people, we gathered back in the restaurant for a hot bowl of sweet and sour soup, while Anil, our guru, asked for his 'guru-dakshina'..'Come what may, give it your best!'
Success, some say, is just hard work and patience. Next morning, an altogether different perspective greeted us! In a few hours from then, we were to understand the will and tenacity of the human mind.
Sleep was uneasy and patchy on that warm summer`s night…
DAY 10: THE D-DAY
And finally, when the day arrived and we got our butts on the saddles, it seemed pretty much just like any other ride. I was suffering from a bad cough and cold that morning. I was advised to give it a miss, ride only as much as I easily could. A few even advised me to only ride downhill! The mere thought of not completing it sent shivers down my spine! We started the ride at 5:20 am sharp. I had Peter's determined company for most part of the ride. We had decided to take a break after every 1 kilometer and thus we stopped at every milestone that showed the distance to the K-top. It served two purposes, firstly, it helped us catch up our breath and secondly gave us a welcome psychological boost that we were getting closer by a kilimeter each time we stopped. For 6 hrs that morning the only thing we knew were those milestones and our brain trained to stop at them!
As we gained altitude, the lack of oxygen and cold winds started making our progress slow. Dreadfully slow.
Riding up the Khardung la was not easy. As we neared the end of the ride, the physical and mental exhaustion was severe. The brain started slowing down its processes and the legs, which till then had stood strong, started giving way. With blood oozing out of nose and the cough getting yellower by the minute, I carried on. I had to make it! It was for this day that I had practiced for 6 months! I had to test my mental capacity.
Finally, after 8 hours of the toughest climbing I had ever done, I reached the K-top! Never before, in my 21 years of life, had I felt such joy! Ecstasy, Jubilation, Satisfaction! We had made it! The toil of the 10 days was finally rewarded! Oh, those few moments were unbelievable! Once the excitement had worn off, we stopped at the 18,360 feet for a few pictures. WE HAD SUCCESSFULLY CYCLED ALL THE WAY UP TO THE WORLD'S HIGHEST MOTORABLE PASS! What a thought that was! That was the happiest day of my life!
We reached Leh by 5 pm and started preparing for a party that night.
But, over the next few days, the scenes that unfolded on the day of the Khardung la kept flashing before my eyes, spreading a sense of utter contentment and peace over my being.
I had made what I had come here for, led a group of 16 cyclists to a successful completion of the world's toughest cycle ride and in the process discovered a new me. The one that would come to my aid in troubled times, and with just a pat, show me the way of hard work and determination and steadfastness, and all would be well.
I slept well on the night of the 13th of July, the day I embraced the mighty Khardung la and emerged smiling.
Ladakh taught me a lot, it taught me about man and mankind about the tenacity and will-power about the human mind and most importantly helped me re-discover myself.
As I always say, most places touch your senses, some touch your soul. Ladakh had touched it irrevocably, for the best. Those are indeed, as one old Ladakhi man in Turtuk once told me, mountains that change you.