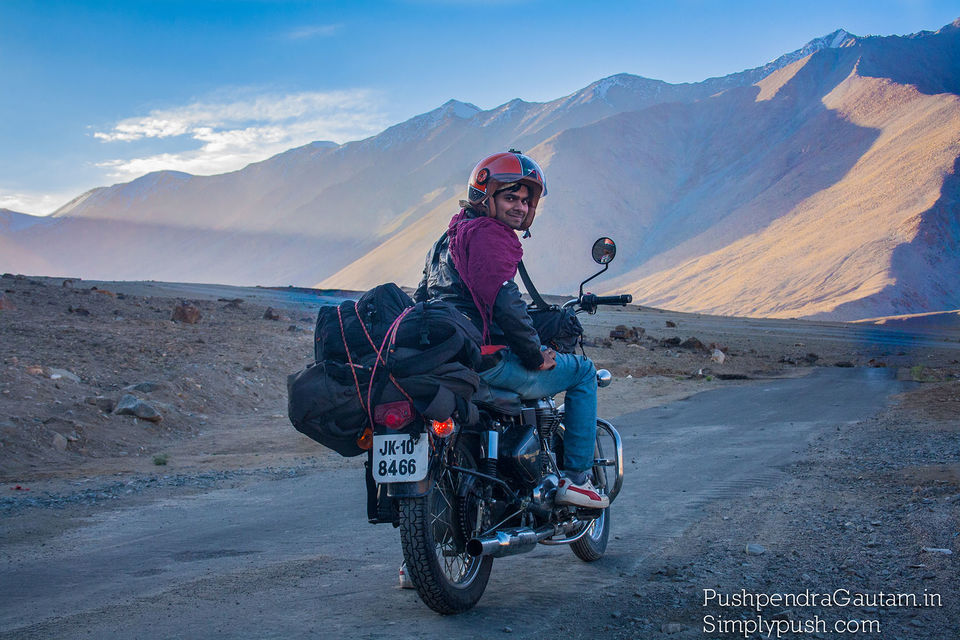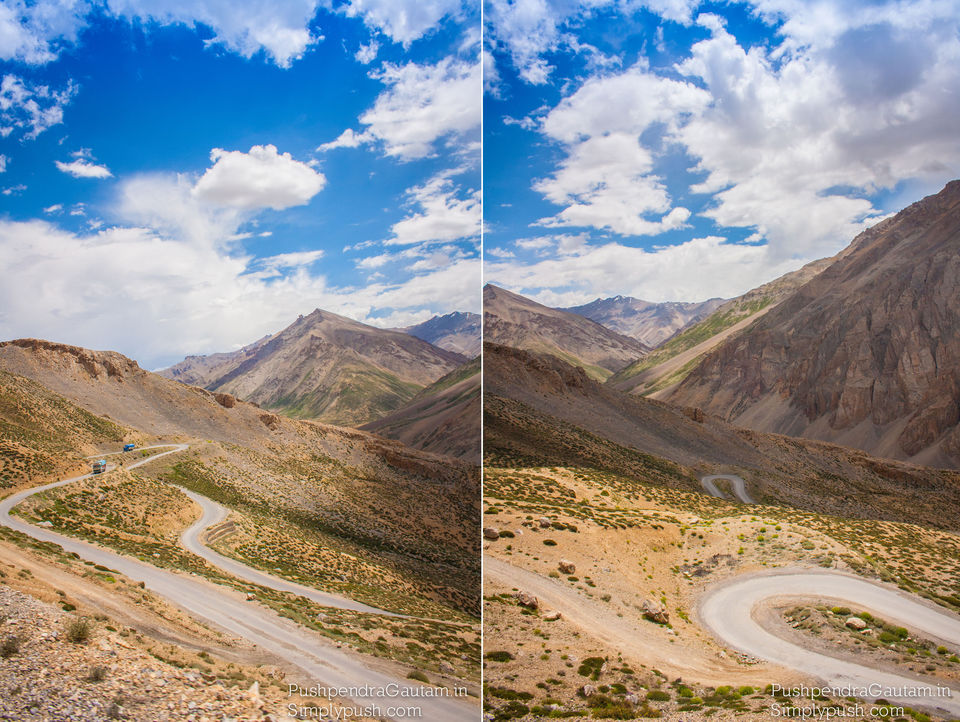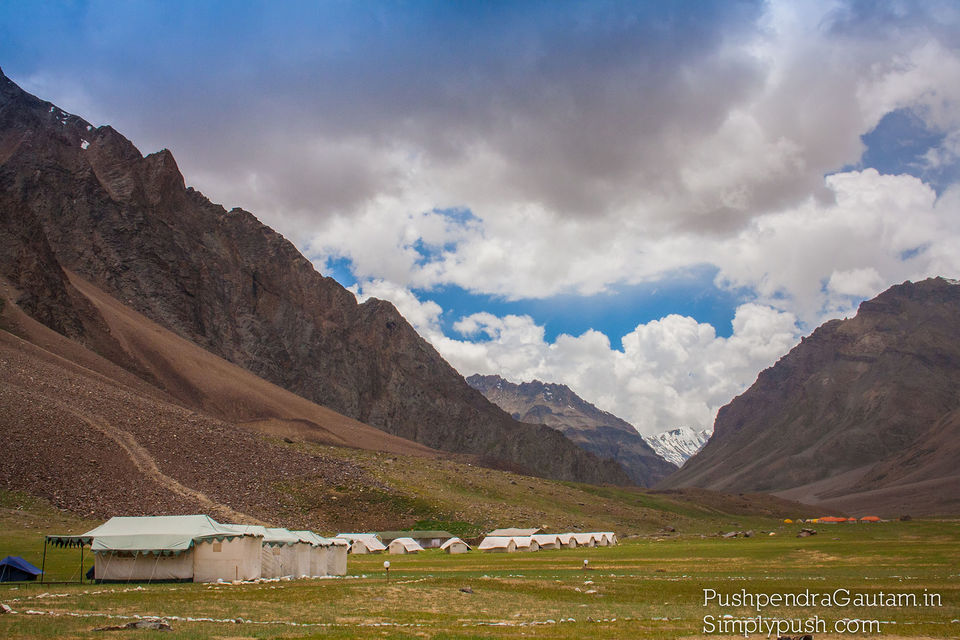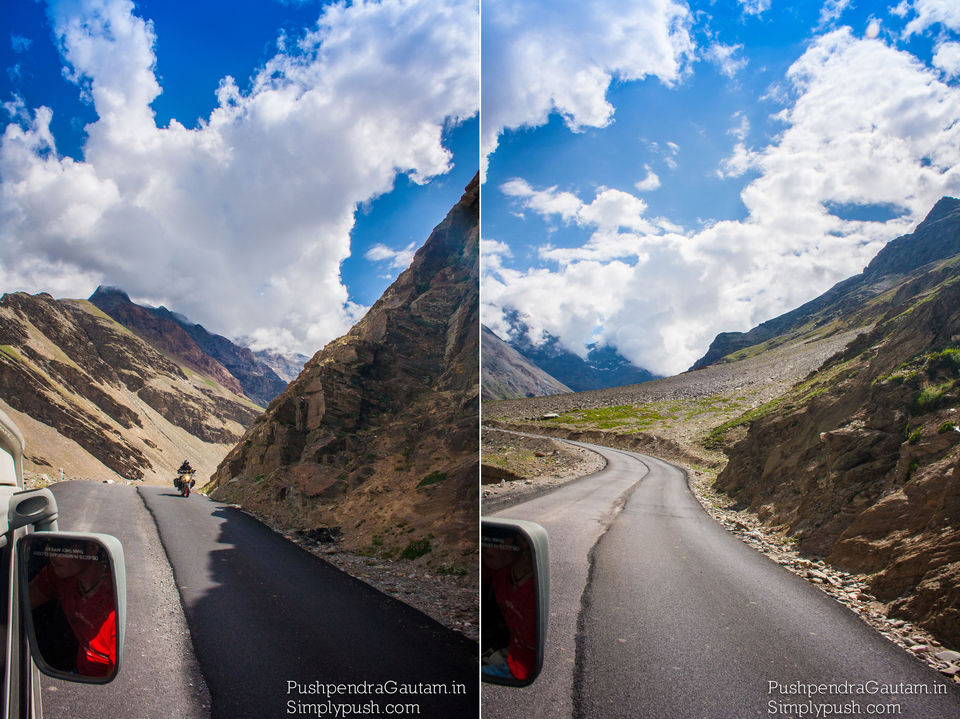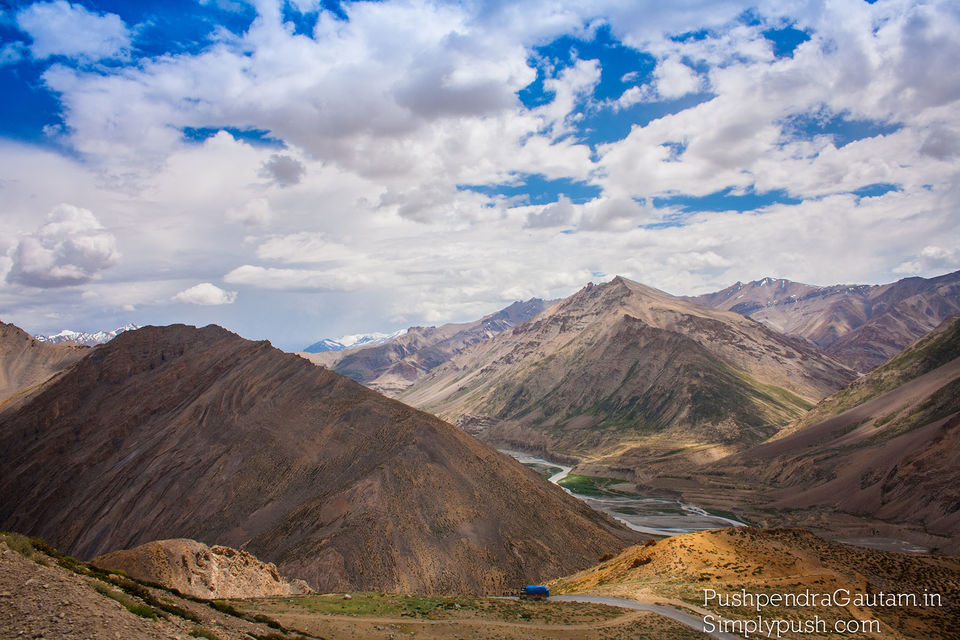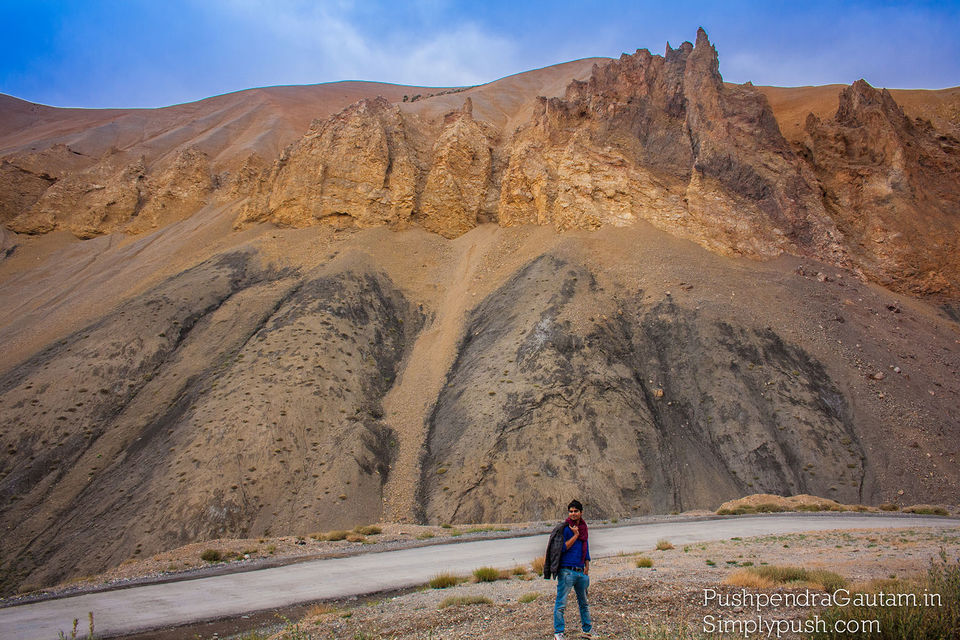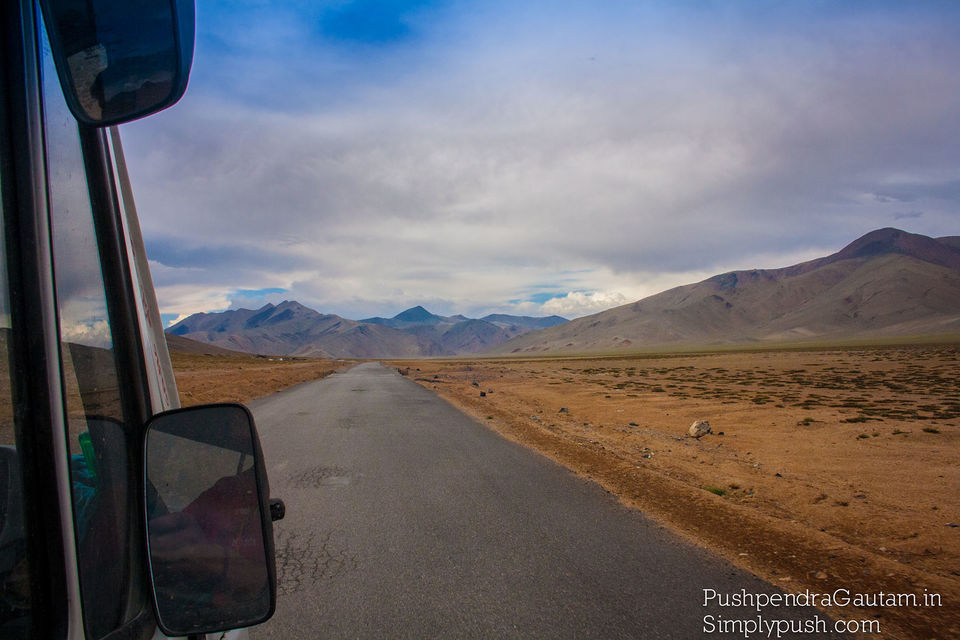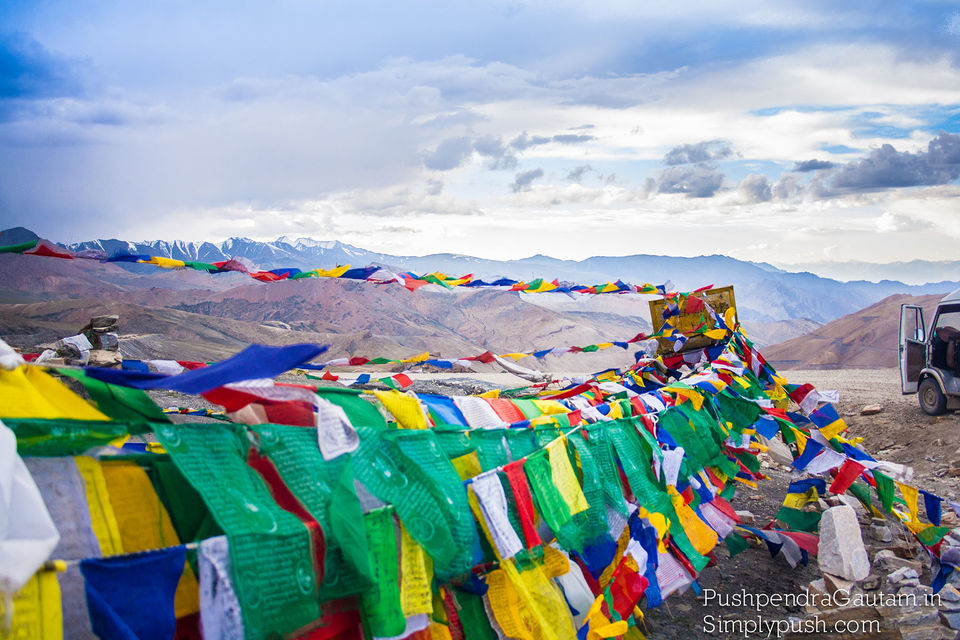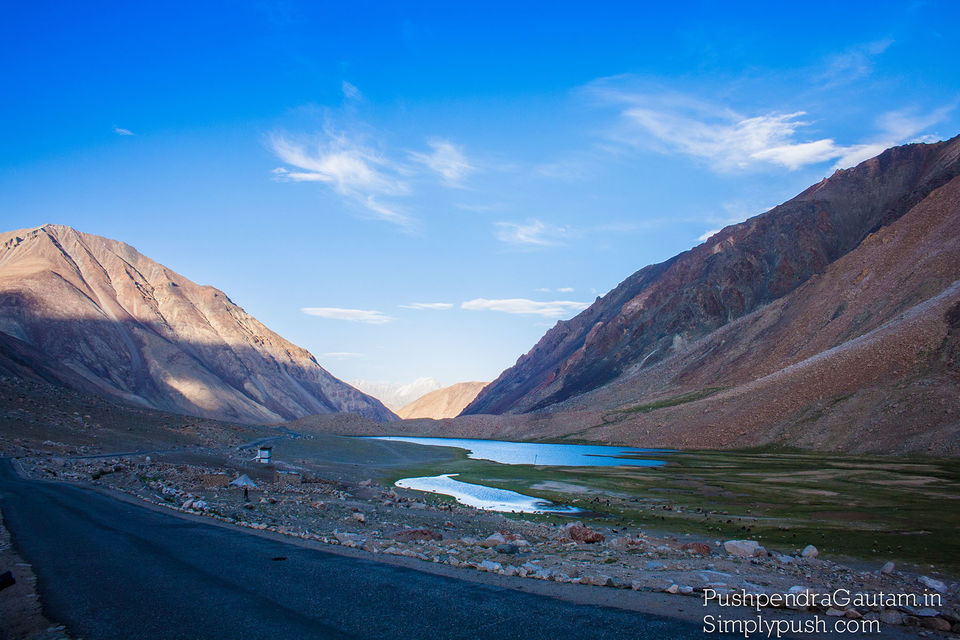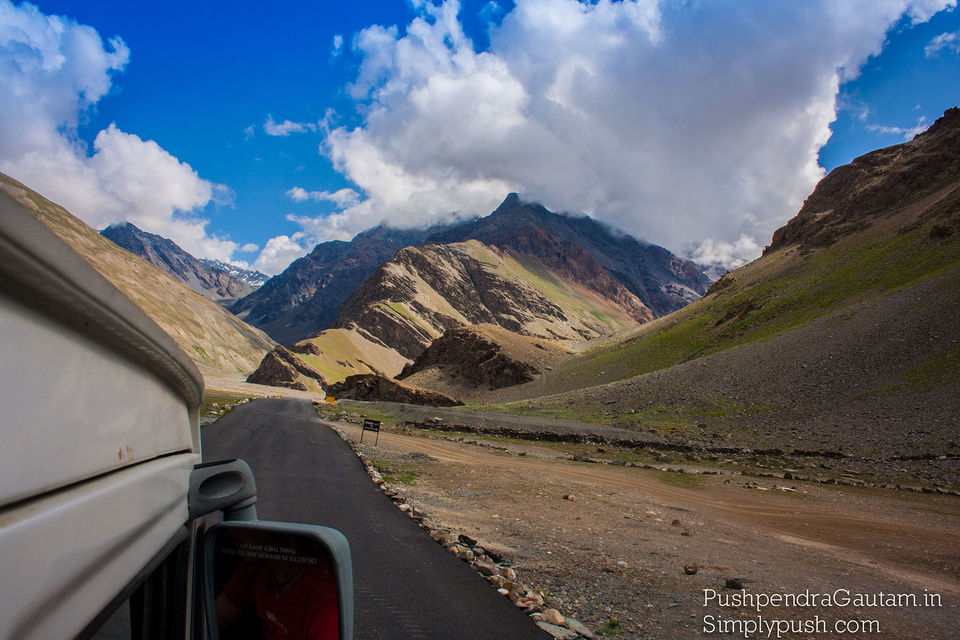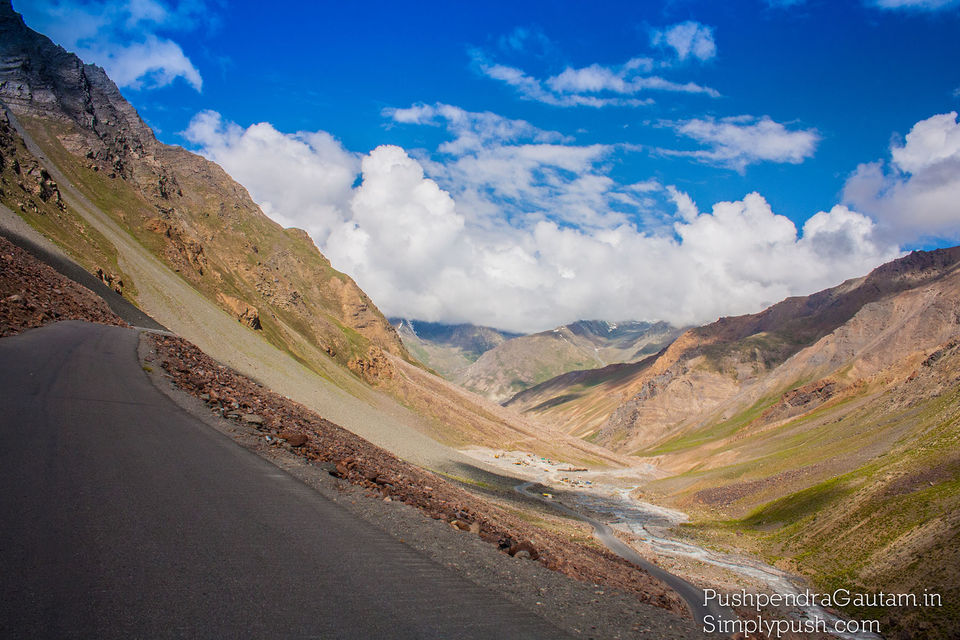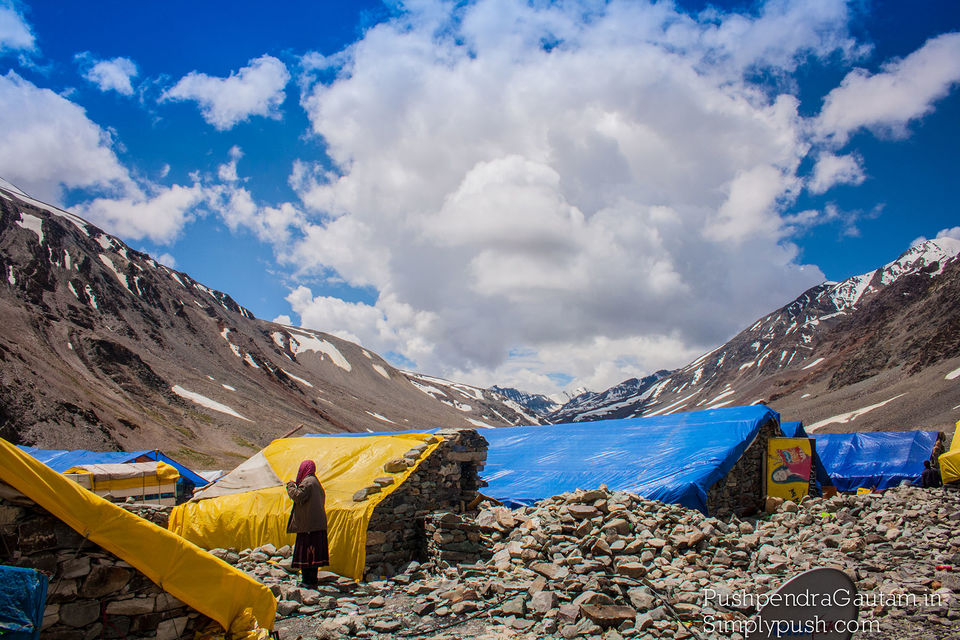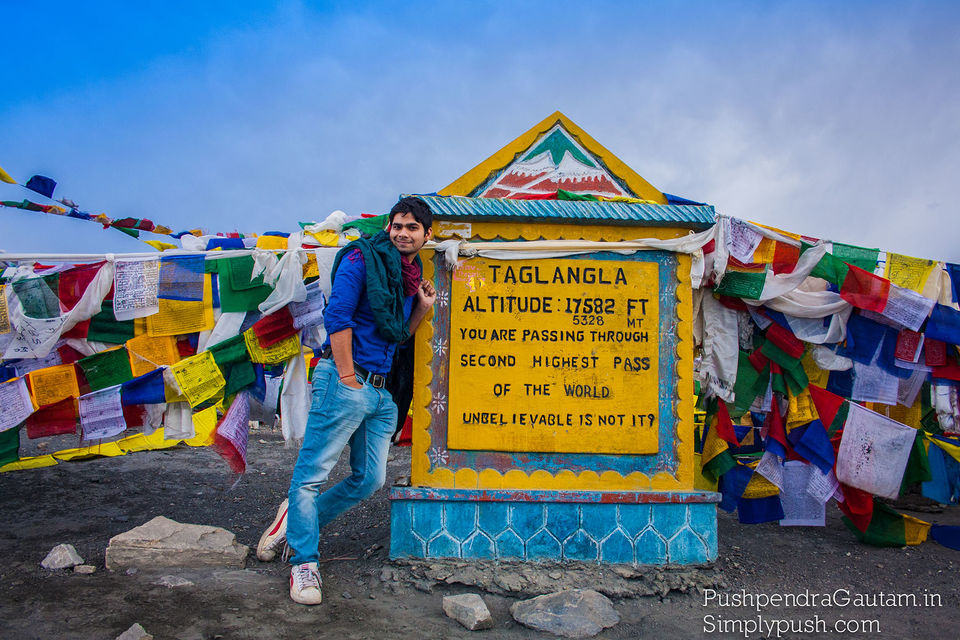 Ladakh is also referred to as Land of Lamas and if you are traveling by road and observing enough then there are a number of warning signs erected by BRO advising "Don't be a Gama in the Land of Lamas". At one curve the road sign read "Be Gentle on My Curves" cautioning riders to drive slow and safe. Below pic says the same as well.
One can find camps near Jispa to stay overnight as well.Other places for Tents/ Camps are Darcha, Zingzing Bar, Bharatpur, Sarchu (Many options), Pang.
This road is usually is open for only about four and a half months in a year in summer between May or June, when the snow is cleared by the Border Roads Organisation of Indian army, and mid-October when snowfall again blocks it.
Driving on, the urge to stop after every 500 meters is irresistible. The stunning scenery, stark landscape and floating clouds across azure sky are simply out of the world experience as one rides on towards Leh.
The Leh Manali journey has epic written all over it. With roads that open up for only a few months a year, these 470 km will test you, scare you, shock you and leave you spellbound. Please excuse me if you become spellbound(after reaching Leh while you're yet to explore more places).