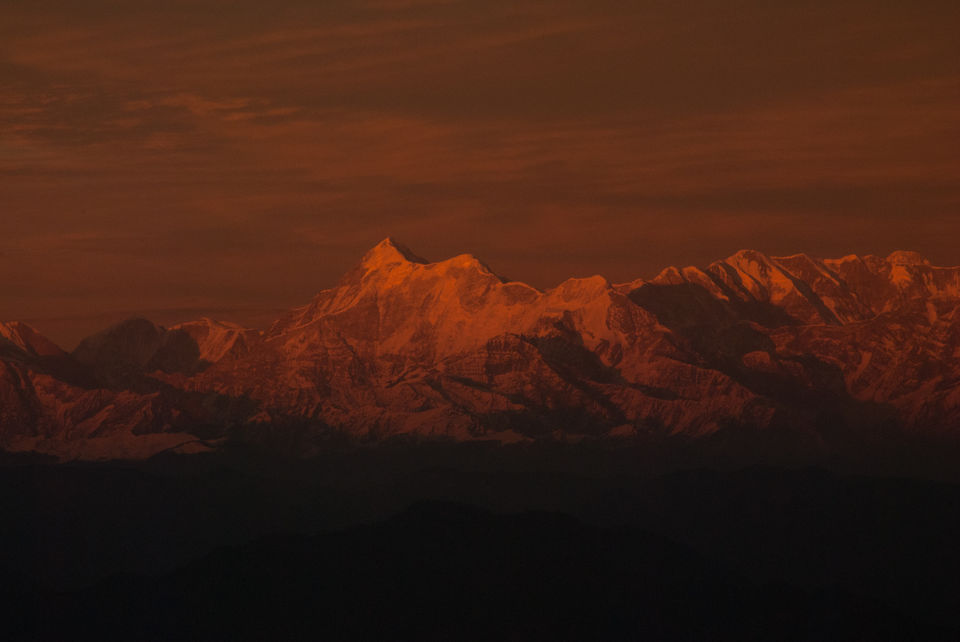 Heard of Manila? Well, I bet you did. But, this one is not from Philippines folks! So, what if I tell you that there is this hidden hamlet in Kumaon, Uttarakhand near Delhi also known as Manila?
Well, yes, it is indeed true and let me share this photo tale with you of this tiny little yet beautiful hamlet from Kumaon.
Family Drive to Manila - Munsiyari
Winter is when we travel as a family to Uttarakhand. I tossed up the idea to drive down to Manila - Munsiyari on a new year's eve. How's that for a drive to end the year??
Well, "Hell-o-Yeah" was the answer from my friends and my wife !!
Nine days and we drove through the lush green jungles of Kumaon and to the deepest corner of India adjoining Nepal.
Day 1 was all about driving through the dense fog of Delhi/NCR and bad roads through Jim Corbett to an offbeat place located in Ranikhet region of Kumaon called Manila.
Drive was not so hard. We started at 6.30 AM and ended at 3.30 PM. It was enough for us to witness the magical sunset over the mighty Himalayan range visible from Manila.
We started the drive from Delhi and followed the route via Moradabad – Kashipur – Jim Corbett – Mohaan – Marchula – Maulikhal – Manila.
Mohaan to Manila is 60 km. Route is Mohaan – Marchula (14 KM) – Maulikhal (35 KM) – Dotiyal (51 KM) – Manila (60 KM). Delhi to Manila is 365 KMs.

Just for the information, we stayed at the KMVN Rest House at Manila. There are two of them in case one gets full you can opt for the new building. There is a mediocre guest house as well in case you are interested.

The Photo Tale
Here are some pictures from our first day of the trip, from lovely little hamlet of Manila in Uttarakhand.
That's my kiddo enjoying a little break near Mohaan.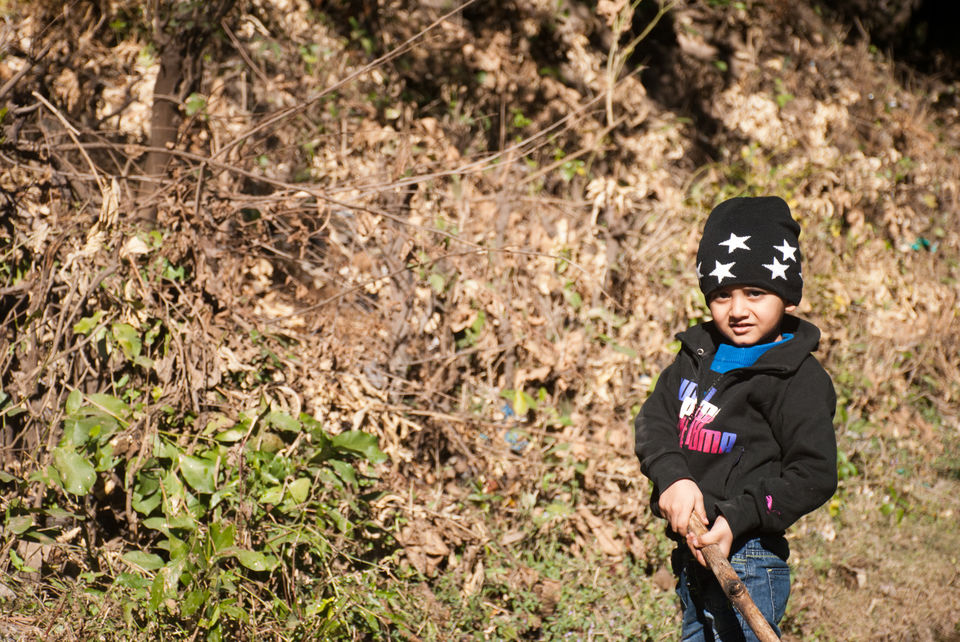 As you move further towards Mohaan to Marchula.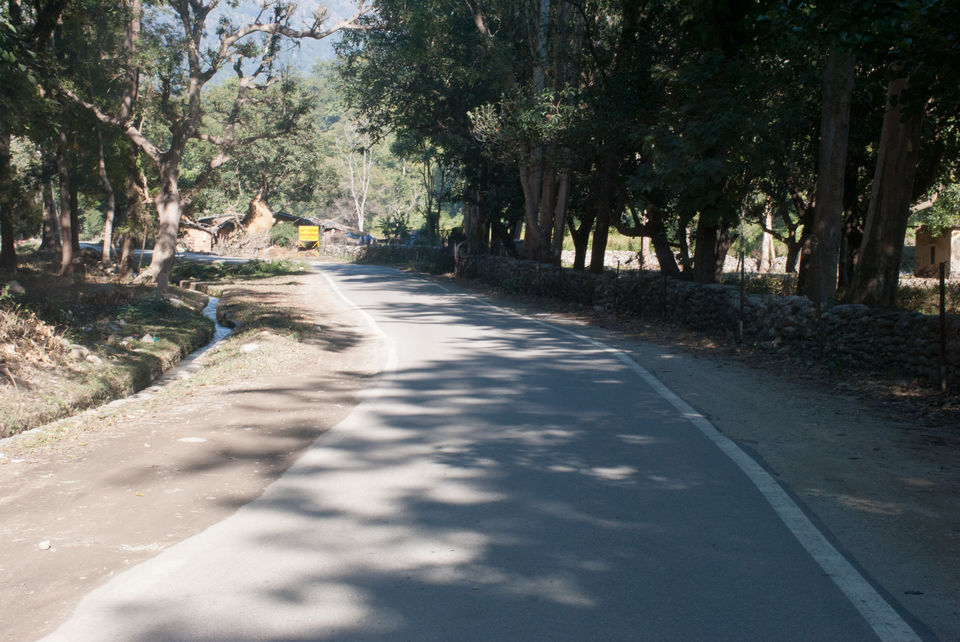 The views gets better and better with size of hills increasing as you climb up towards Manila.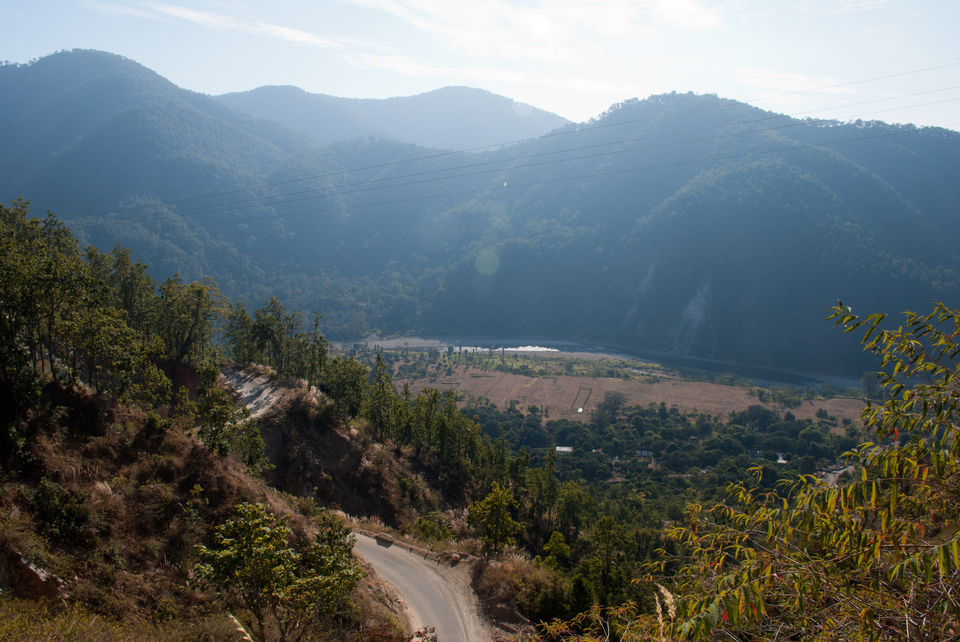 And then you run through a jungle!!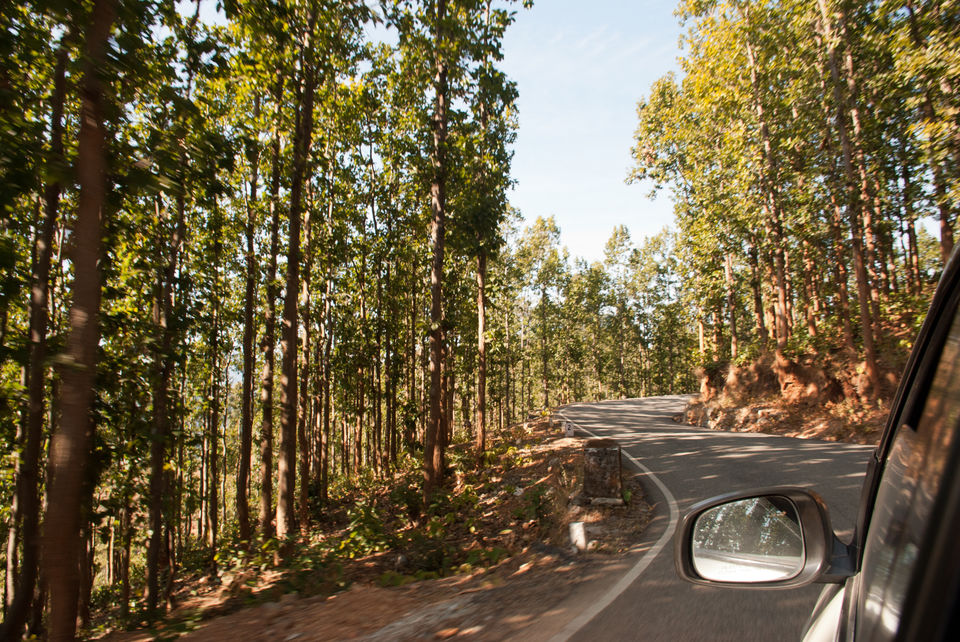 Of course to witness the layers of the lower Himalayas of Kumaon.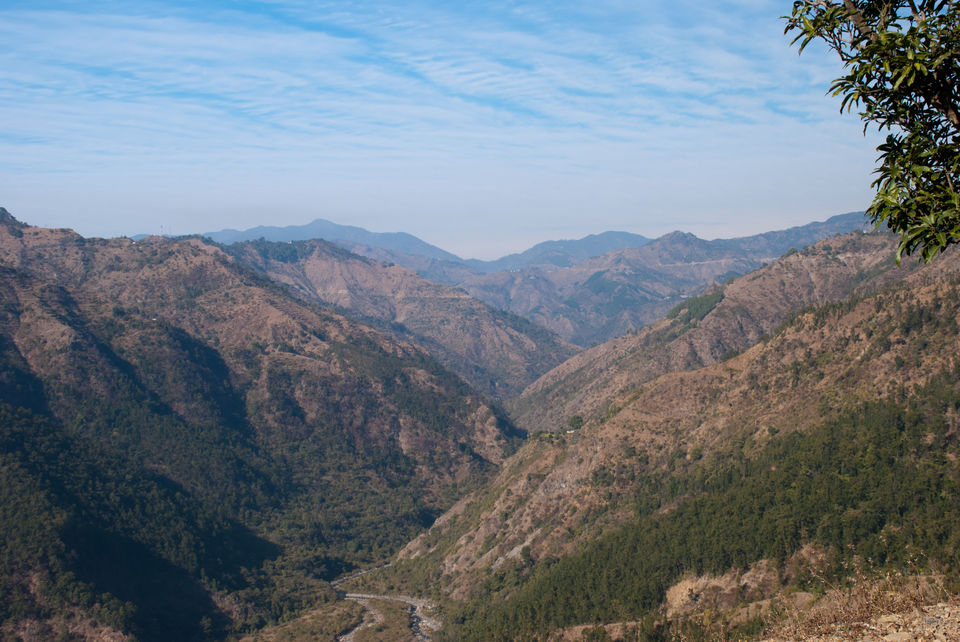 One of the best overlook that comes one the way to Manila from Marchula.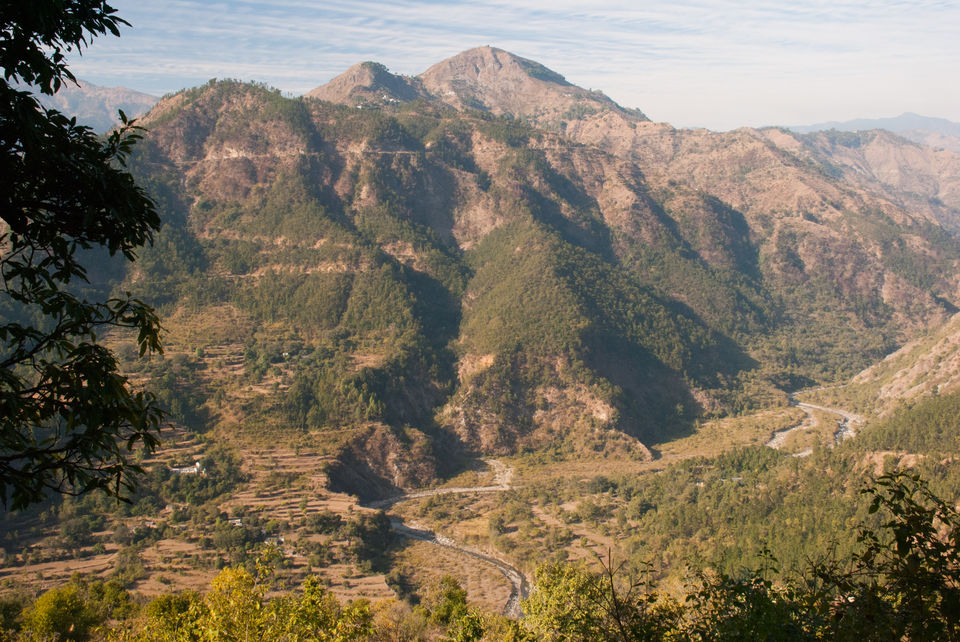 And there you go, first sight of snowcapped peaks of mighty Himalayas and you drool over it.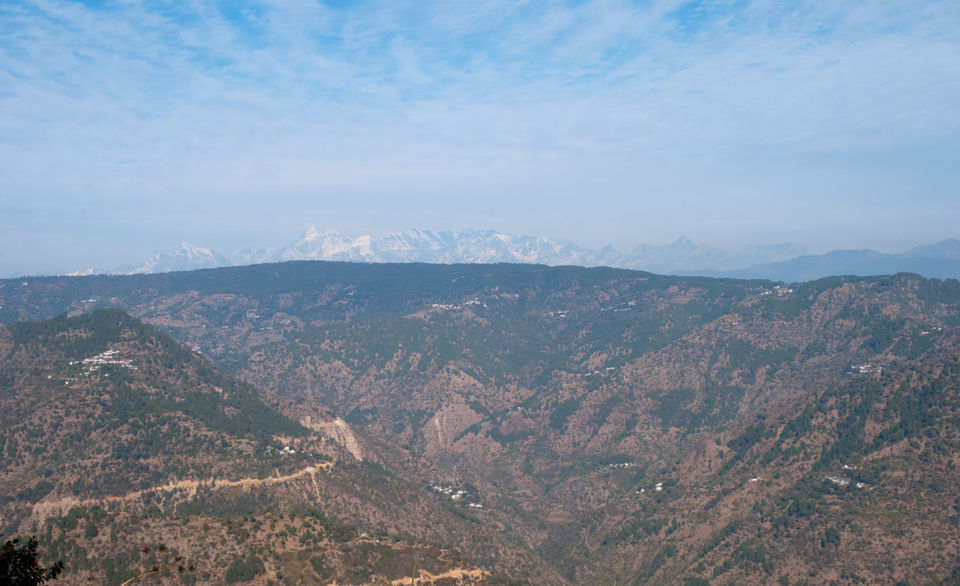 The views gets better as you near this quaint little village.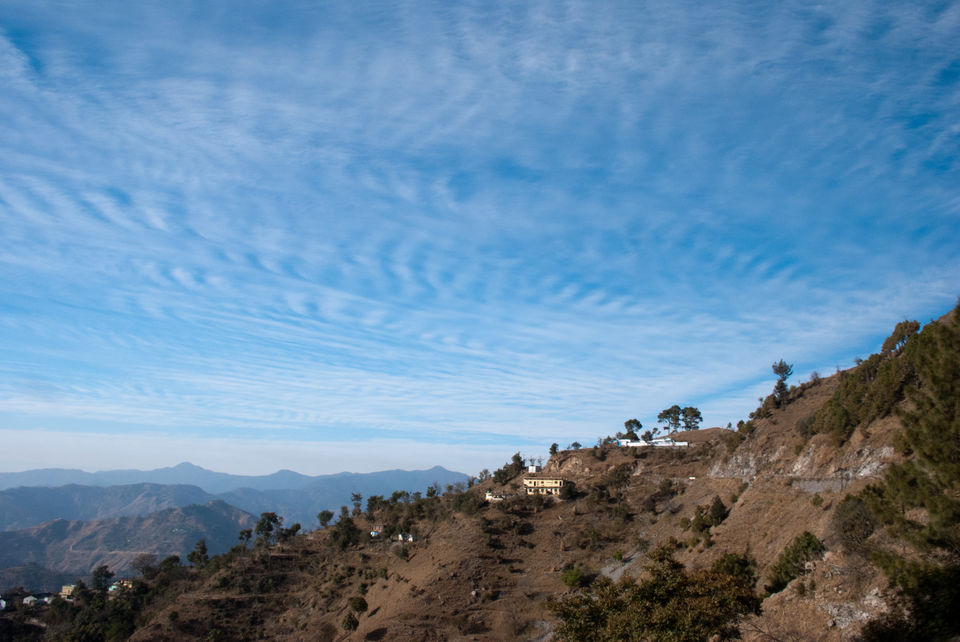 Then you get a spot to frame Mount Trishul!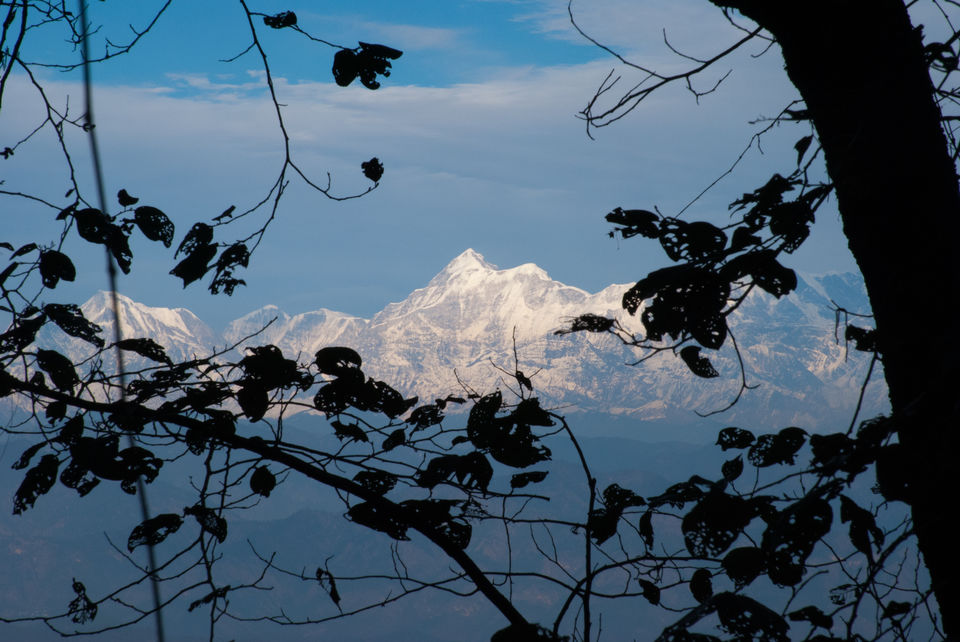 Finally, the KMVN Rest House at Manila - New Building.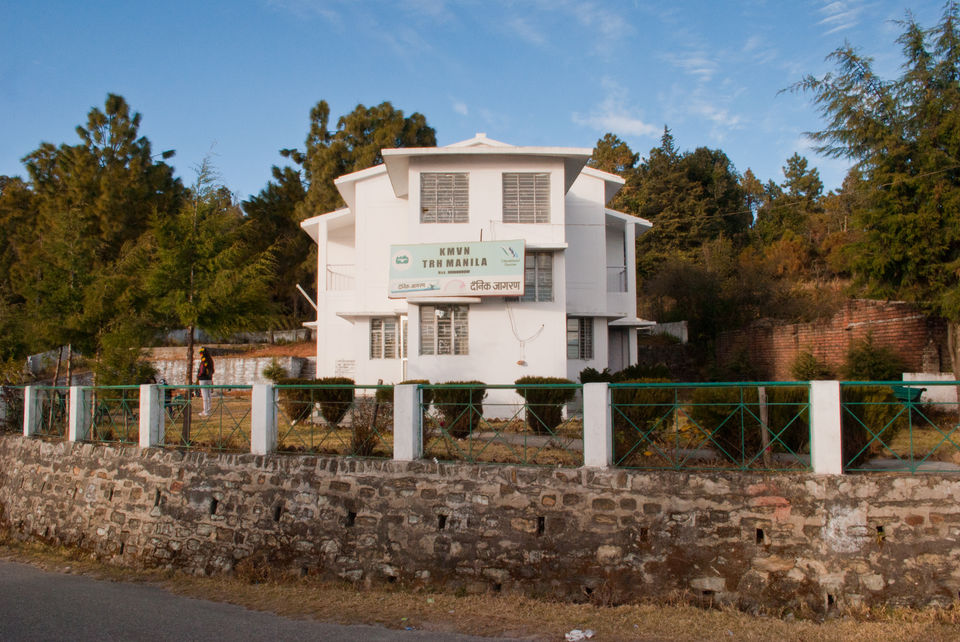 A lovely parking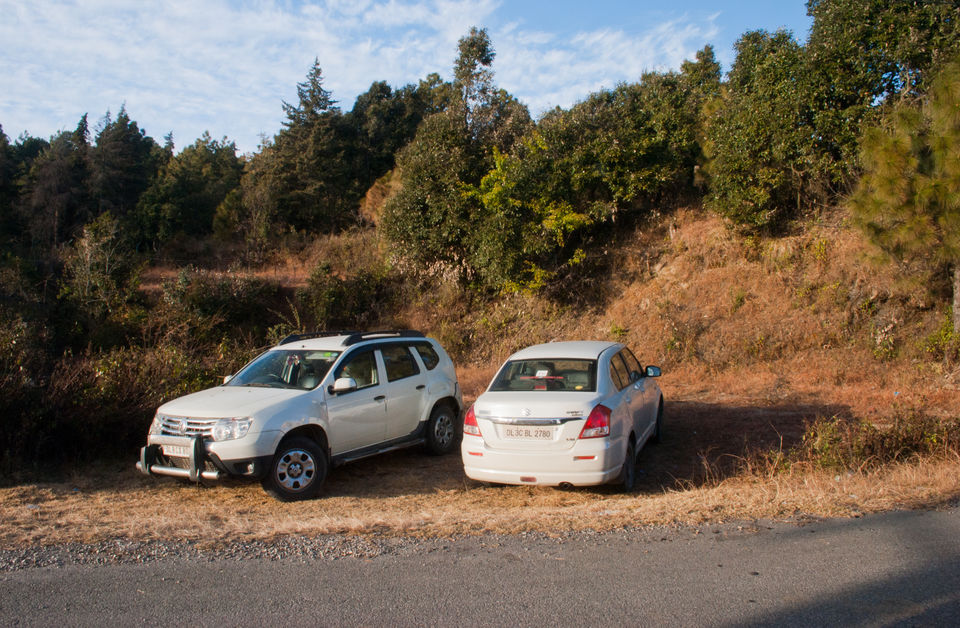 And the show of sunset begins!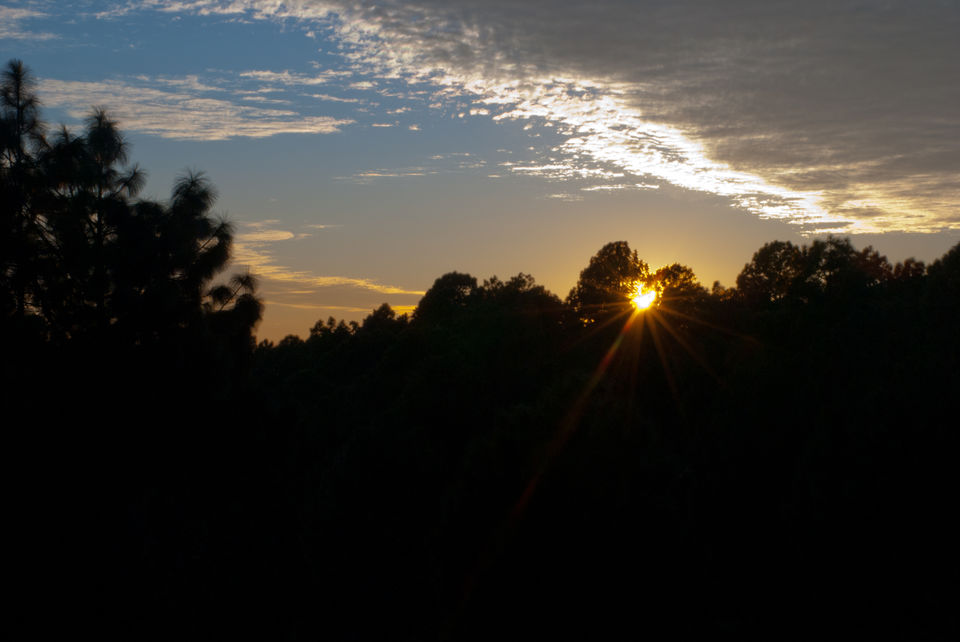 That golden glow from the roads of Manila...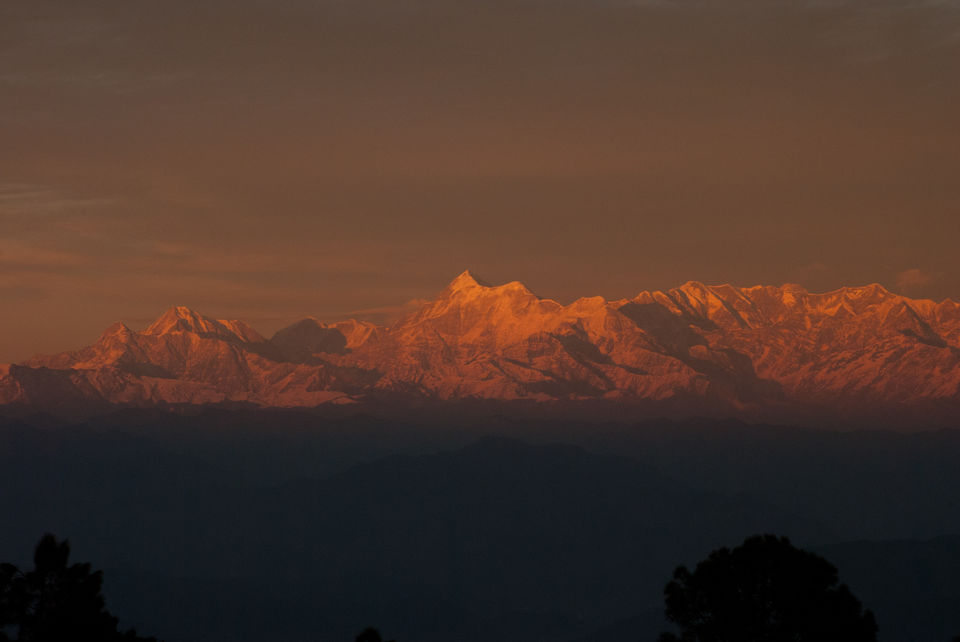 The magic of sunset continues...
Finally fading the golden colors away as night takes over.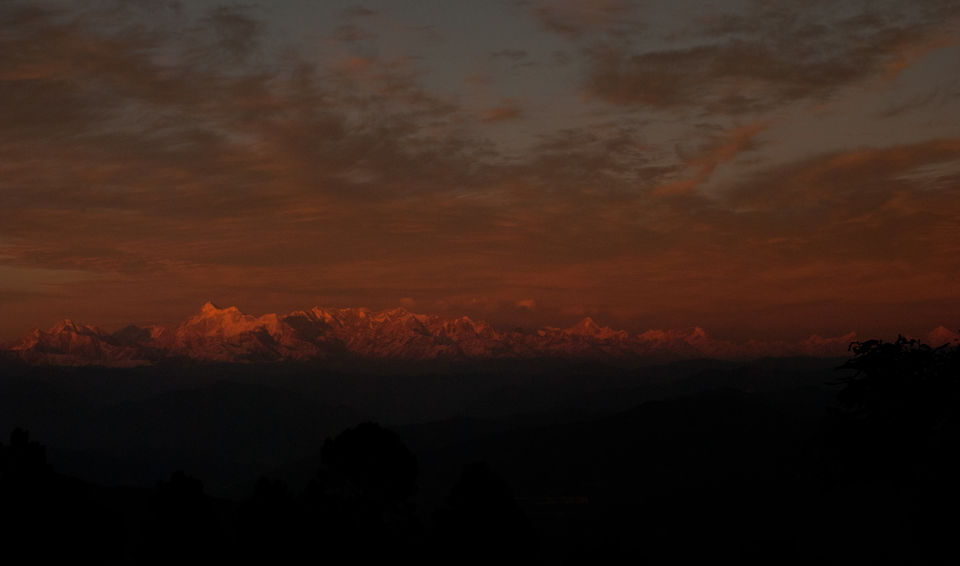 Those red and orange hues in the sky with mystical silhouettes.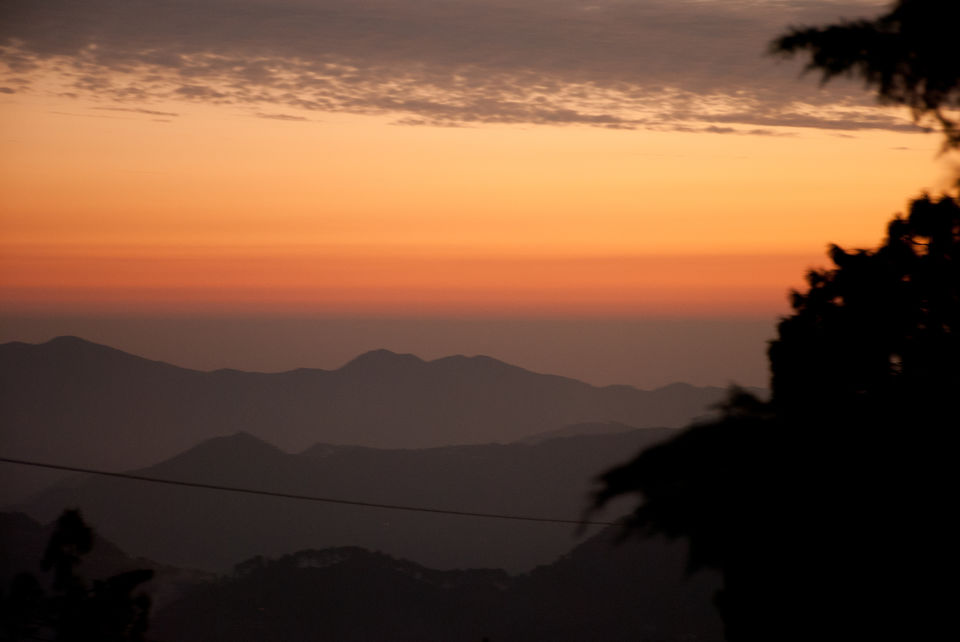 That's the next morning sunshine of old KMVN TRH.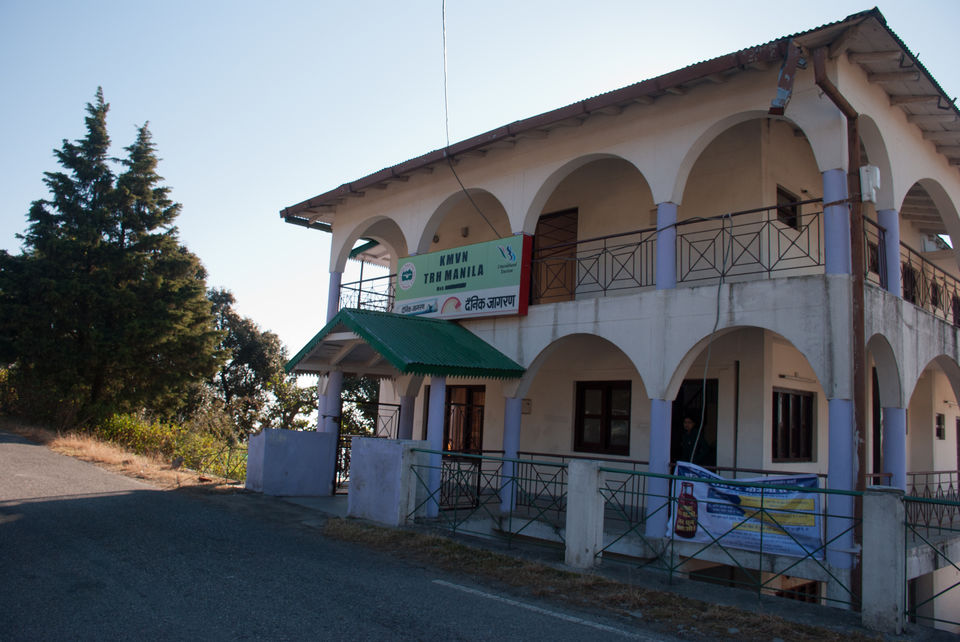 This concludes my photo tale of this tiny little hamlet in Kumaon near Delhi. Now, you also know that there is this hideout named Manila in India as well.
If you have any questions, I would be happy to help with answers. Shoot'em-up!
Till then happy travels in the Himalayas...