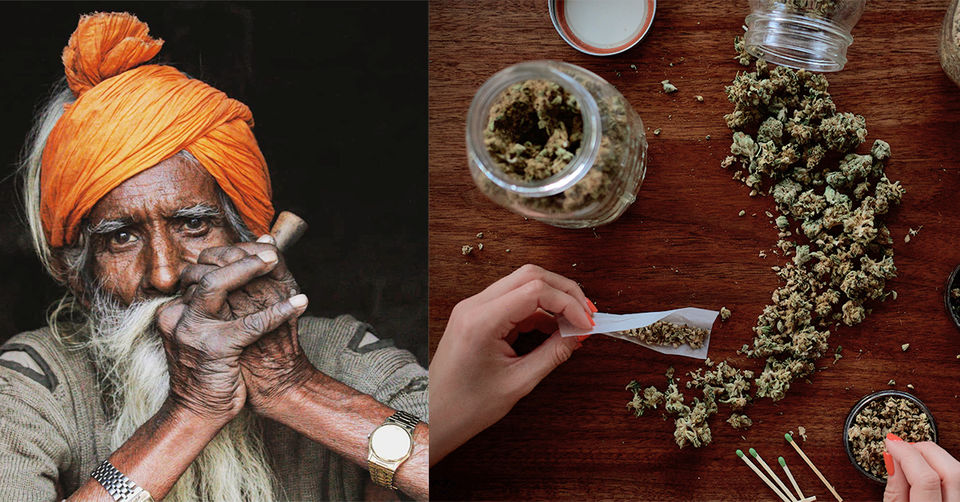 Think marijuana, think Himachal? First of all, you're not the only one. Secondly, you're missing out on a lot in life! Owing to the fact that India happens to be one of the first countries where marijuana was grown and consumed for recreational purposes, the country is home to the most exquisite varieties in the world. One can find locally grown strains pretty much in all corners of the country. So if you're someone who's been equating weed to Himachal all this while, get ready to be blown away.
Here are some of India's lesser known weed hotspots that are not Himachal:
Quite easily the most premium variety of weed available in the country, Kerala's Idukki Gold is the stuff legends are made of. The weed gets its name from the mountainous region of Idukki in the southern state of Kerala where it is cultivated in abundance. While weed enthusiasts have swearing by this strain ever since, it became a cult phenomenon after it became the subject of a 2013 Malayalam film of the same name. So if you consider yourself a weed connoisseur and haven't had a chance to smoke the gold, you're doing it all wrong!
Green, clean and almost seedless – the Mysore Mango is one of the most pure weed strains that you are likely to find in India. The variety is covered in distinct orange pistils which gives it a unique appearance. However, it is the strong after smell of mangoes which gives Mysore Mango its name and fans from all corners of the world.
Cheap weed and north-eastern India go hand in hand and Manipuri weed just takes that to a whole new level altogether. Though the strong minty taste of this variety is quite an acquired taste, the high is something that every stoner loves unanimously. In addition to being a local favourite, Manipuri weed is also said to be exported in big numbers, making the state a part of the mysterious golden weed triangle of Asia.
Located along the Bhutan border in the eastern state of West Bengal, Gorbhanga is a remote village that finds a place in every weed lover's bucket list. The tiny hamlet is home to the infamous Gorbhanga weed, one of the most popular varieties available in this part of the country. And the best part? Since there's not a lost of logistics and transportation involved, Gorbhanga weed is as cheap a variety as it can get!
Much like its mango-flavoured cousin from Karnataka, the Shillong Mango is a treat for stoners who like a fruity tinge in their intoxication choices. The Shillong Mango also happens to be one of the cleanest strains available in India, which makes it a favourite amongst amateur smokers. However, there are several accounts where travellers were sold fake, chemical-laden weed by peddlers. So if you're going out to score this one, make sure you know your weed well!
Though weed cultivation is extremely limited in Assam, it is widely available and consumed, courtesy the neighbouring country of Bhutan. Assam is a primary market of the famed Bhutanese Gold Weed – a clean strain that is best known for its crazy high. And since this exquisite variety is grown in abundance in Bhutan, you can score some at dirt cheap prices! Talk about value for money!
Have some crazy weed stories from your travels? Click here to start sharing it all with the Tripoto Community. While you're at it, make sure you also check out Tripoto's YouTube channel for some kickass travel videos to fill you up with wanderlust.
Frequent searches leading to this page:-
shillong mango meghalaya, mysore mango where to buy, shillong weed, mysore mango, shillong mango