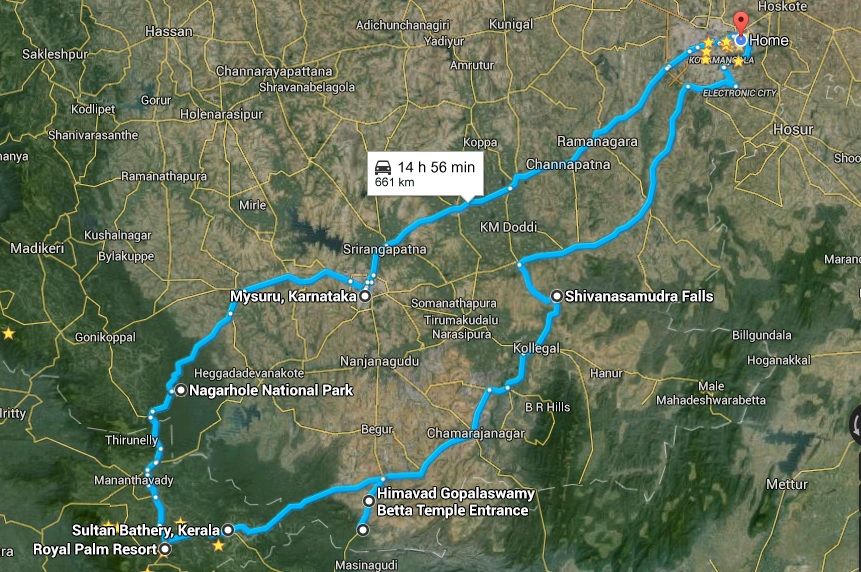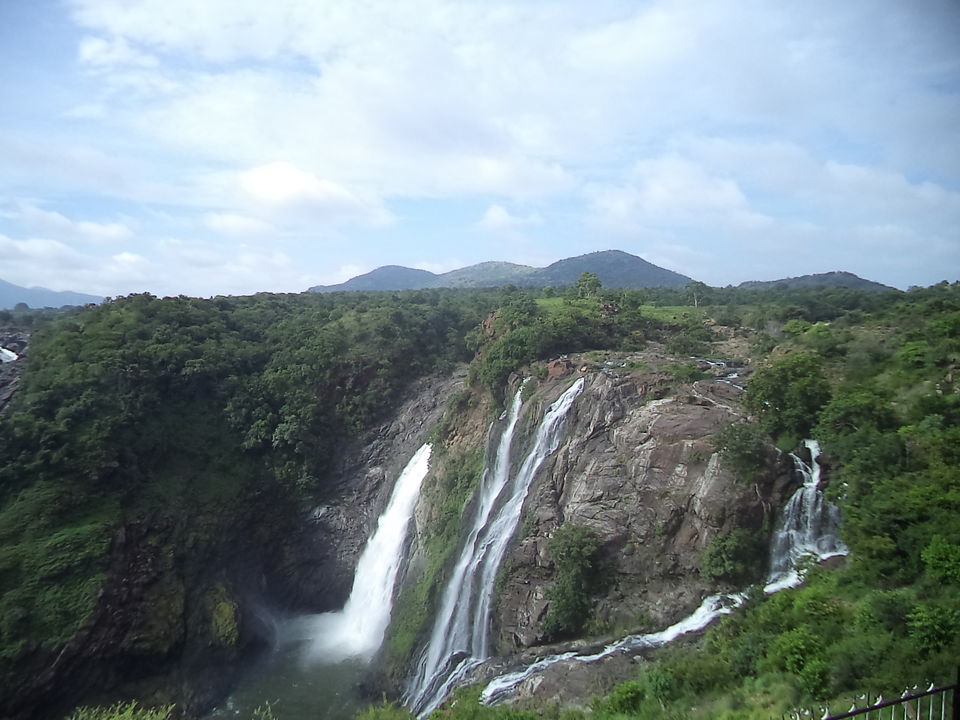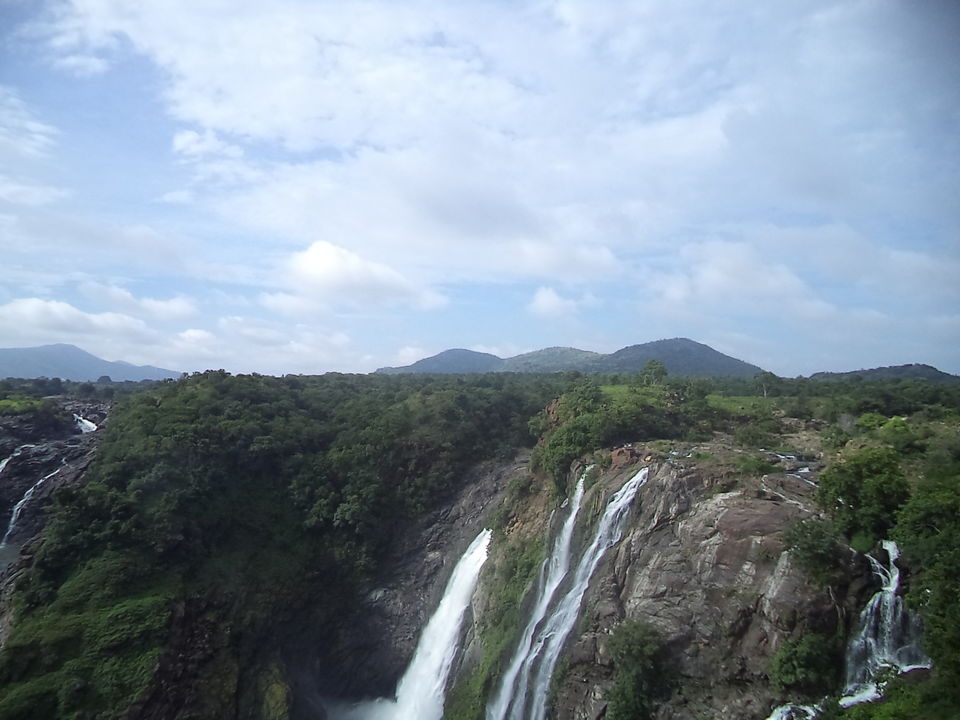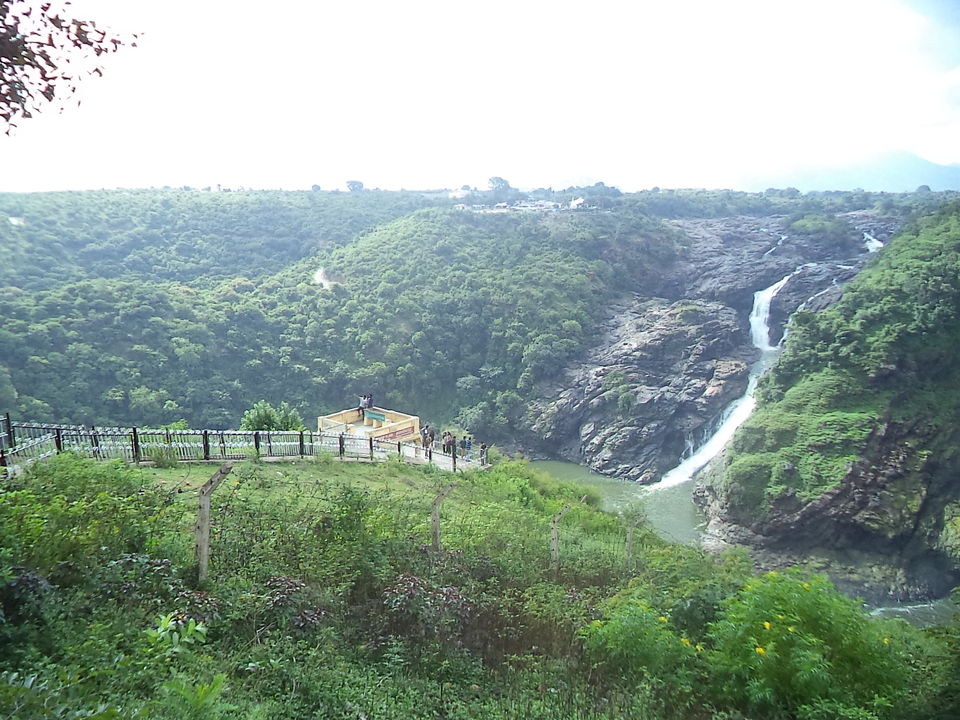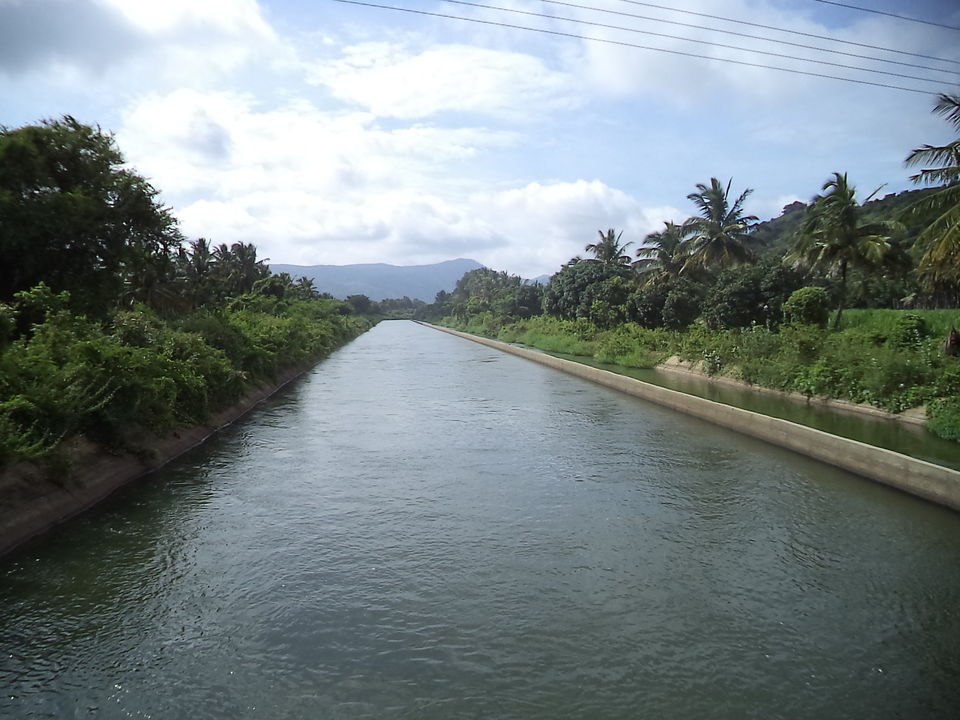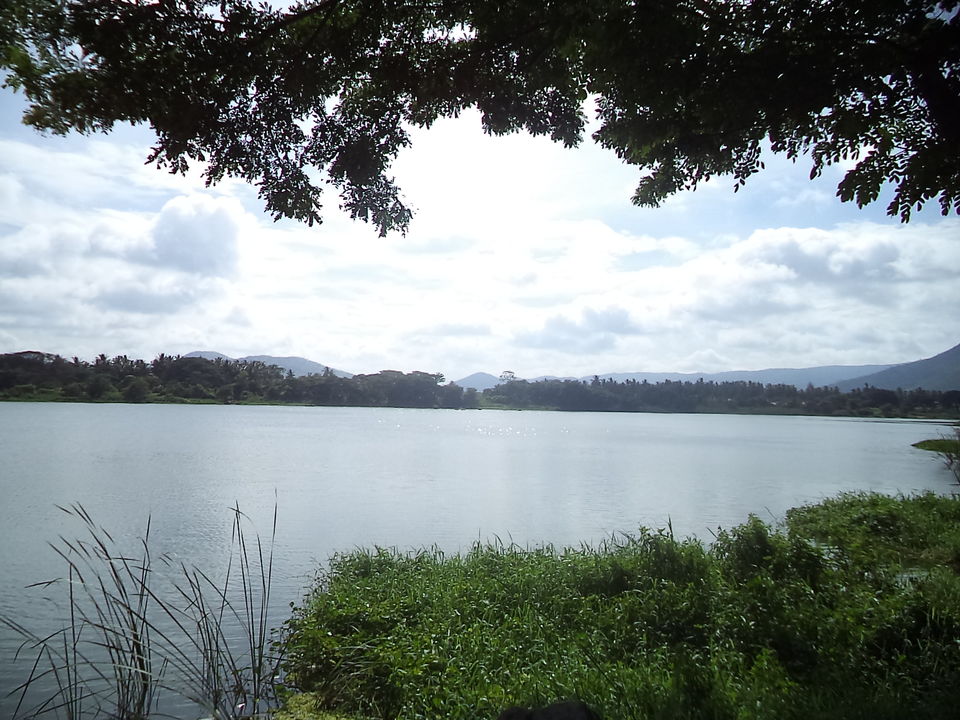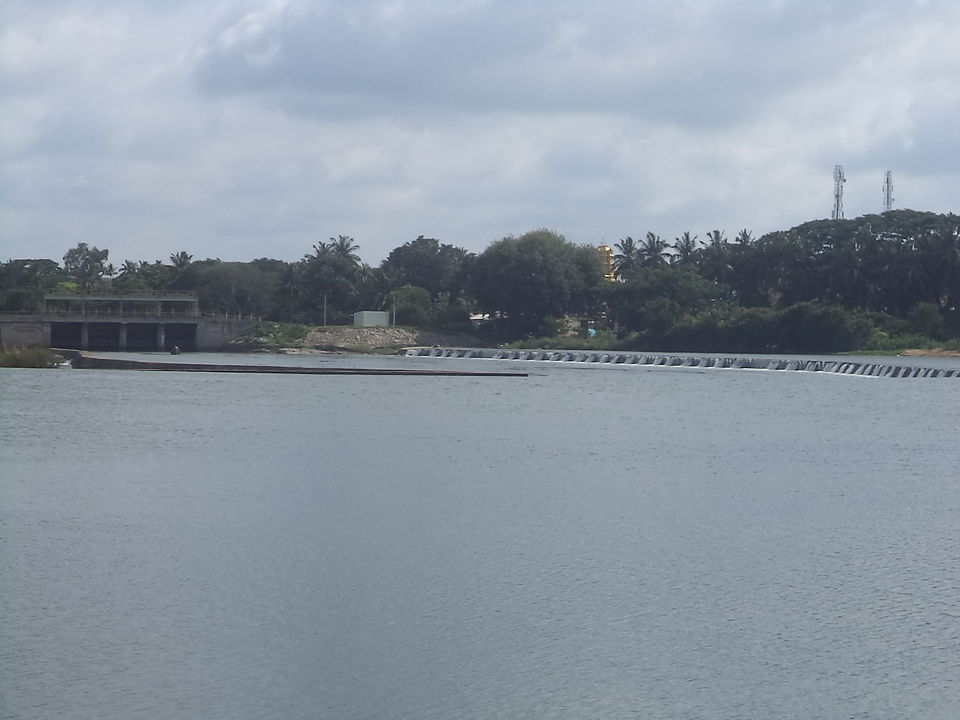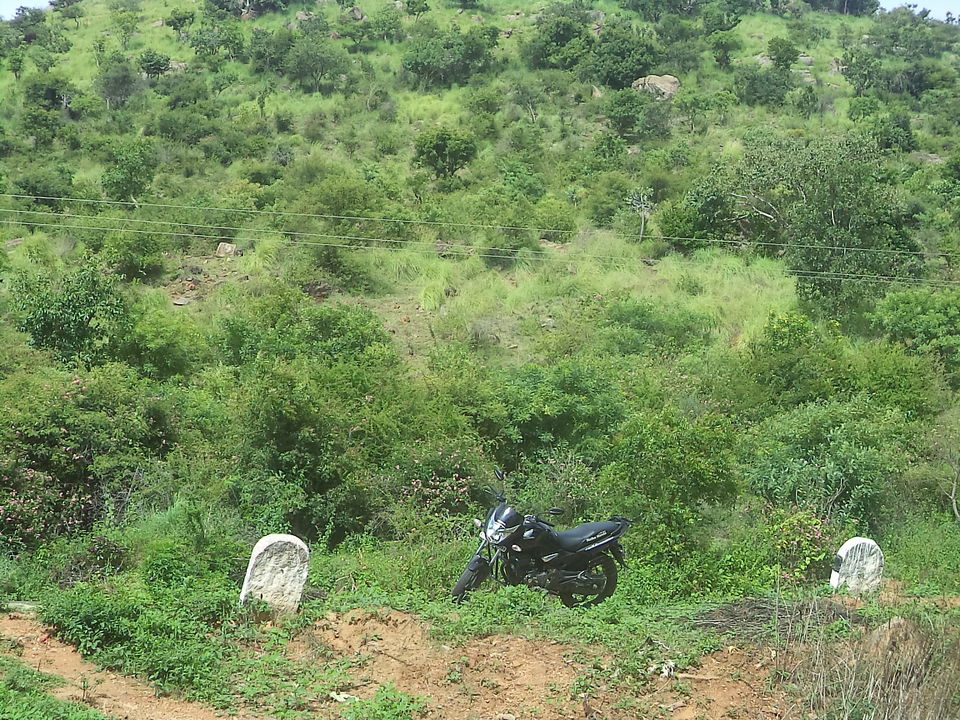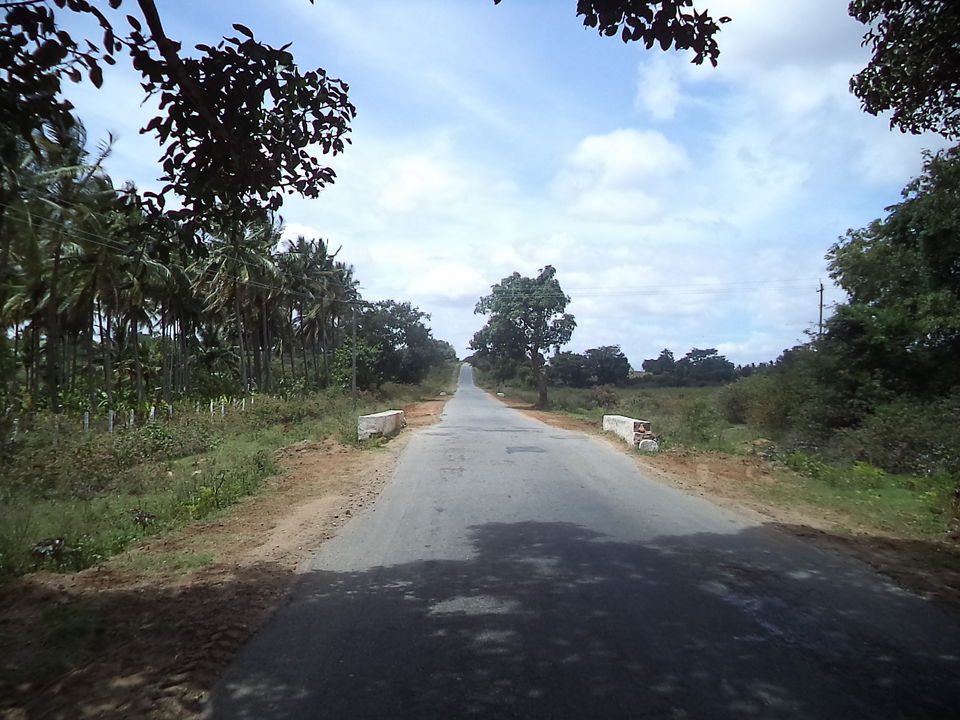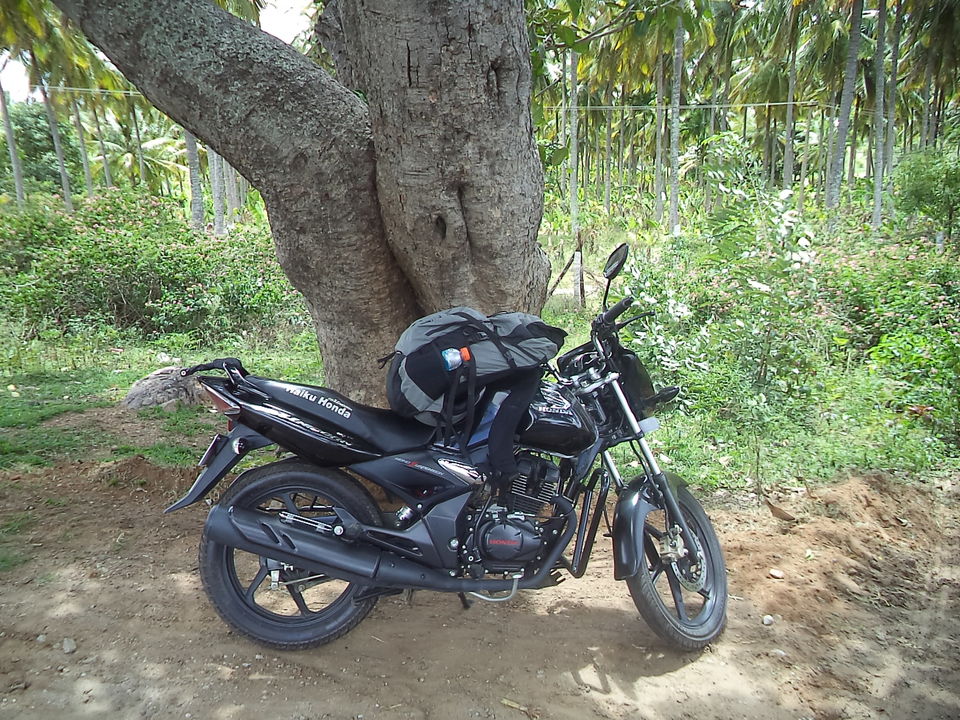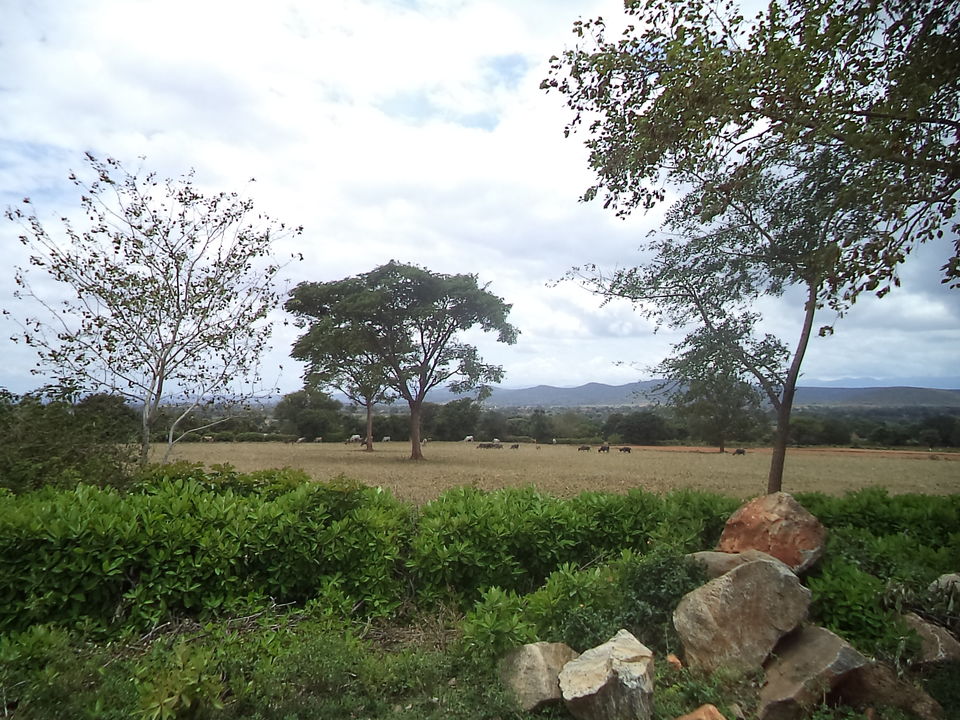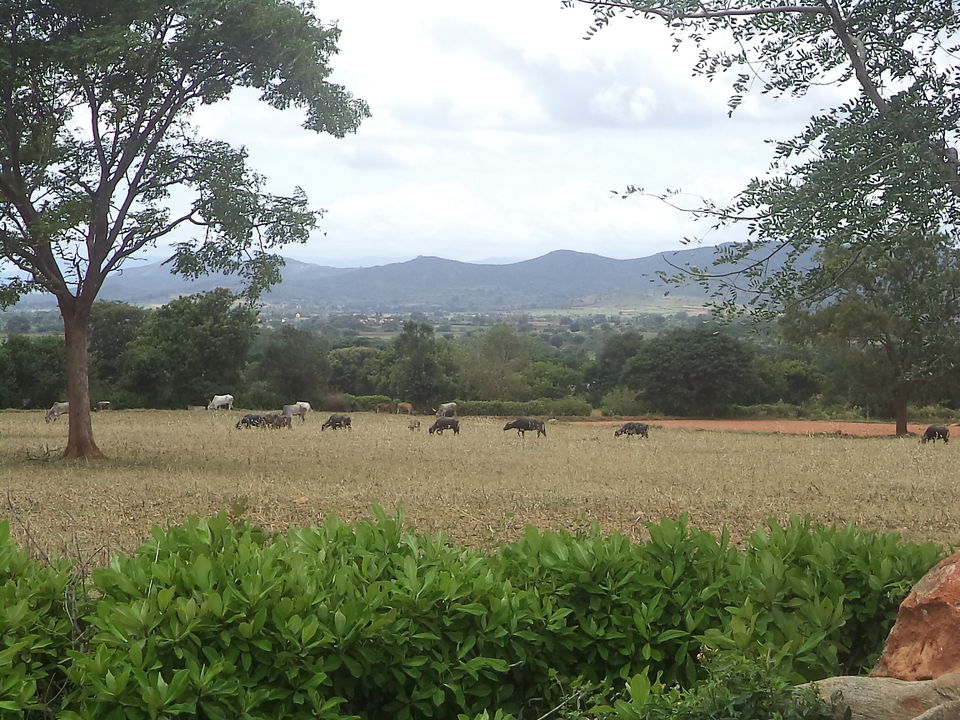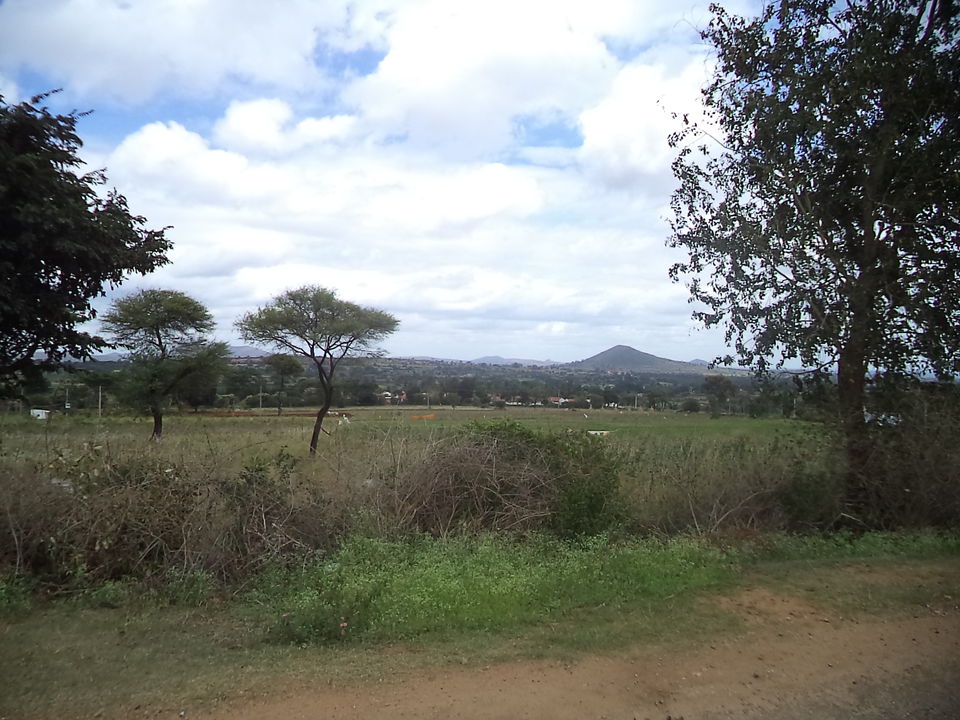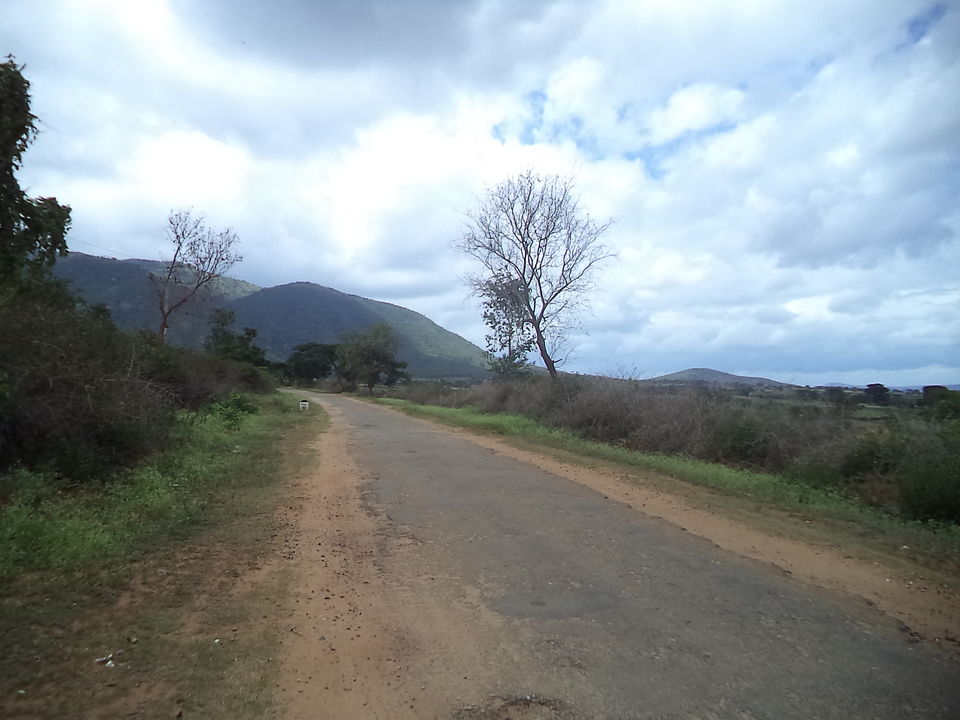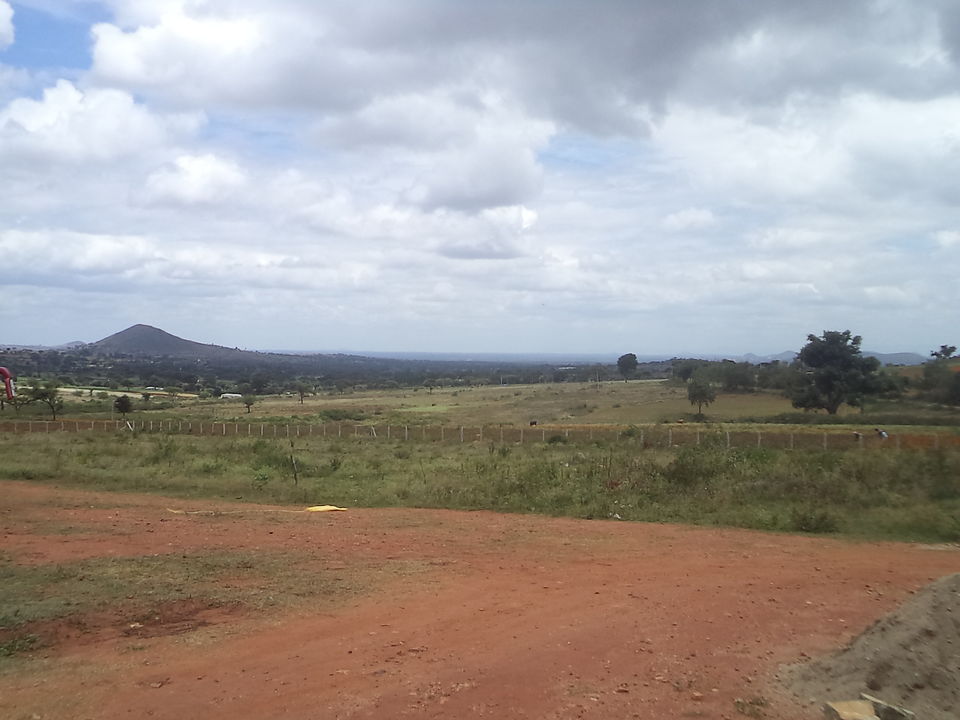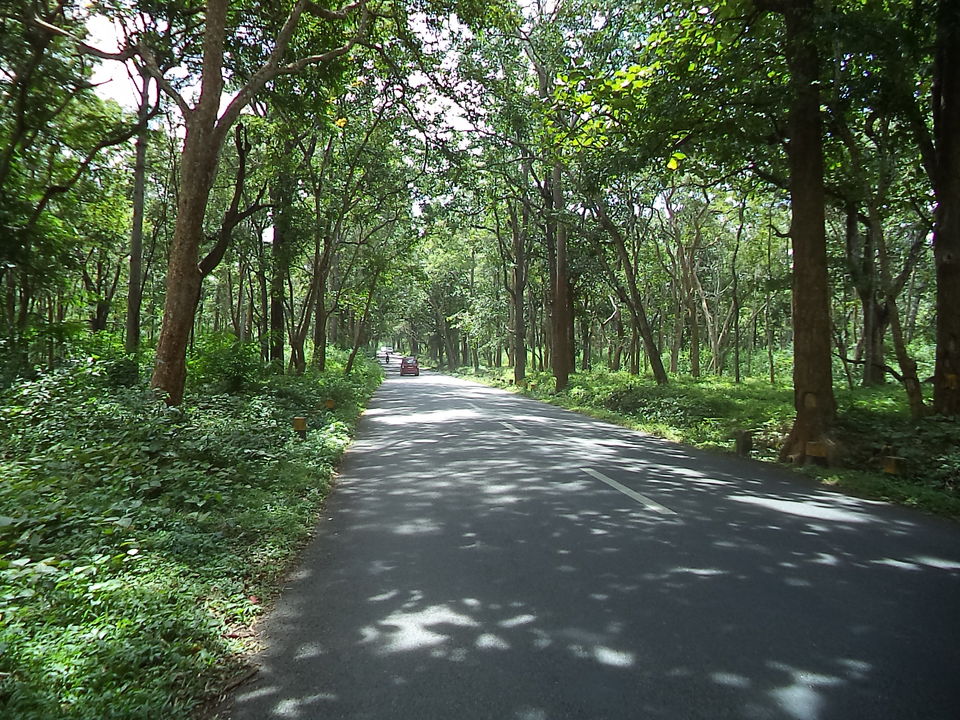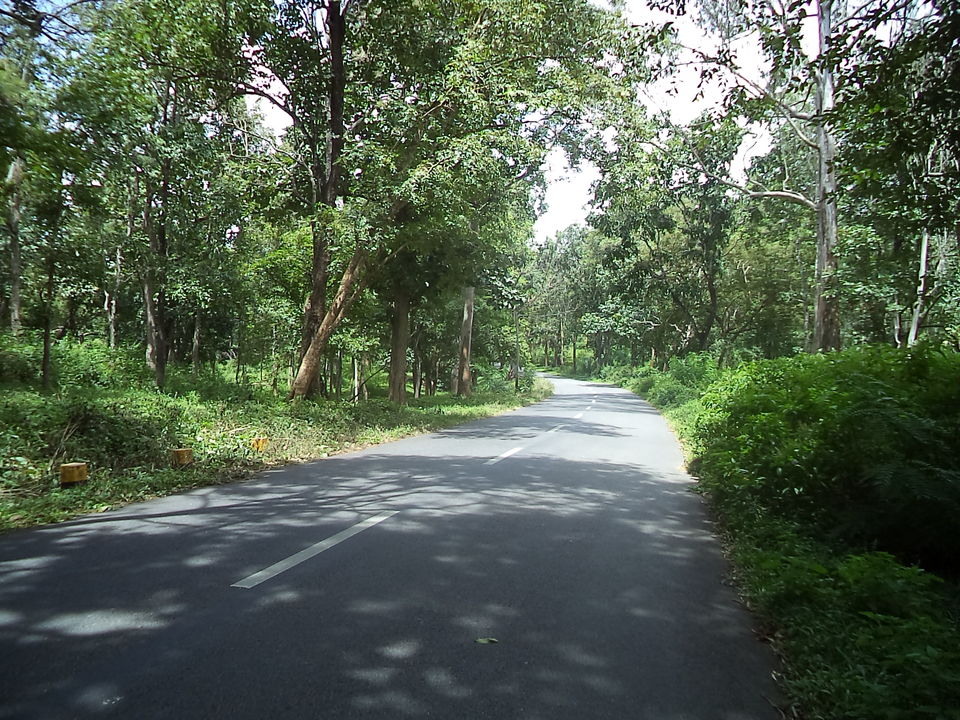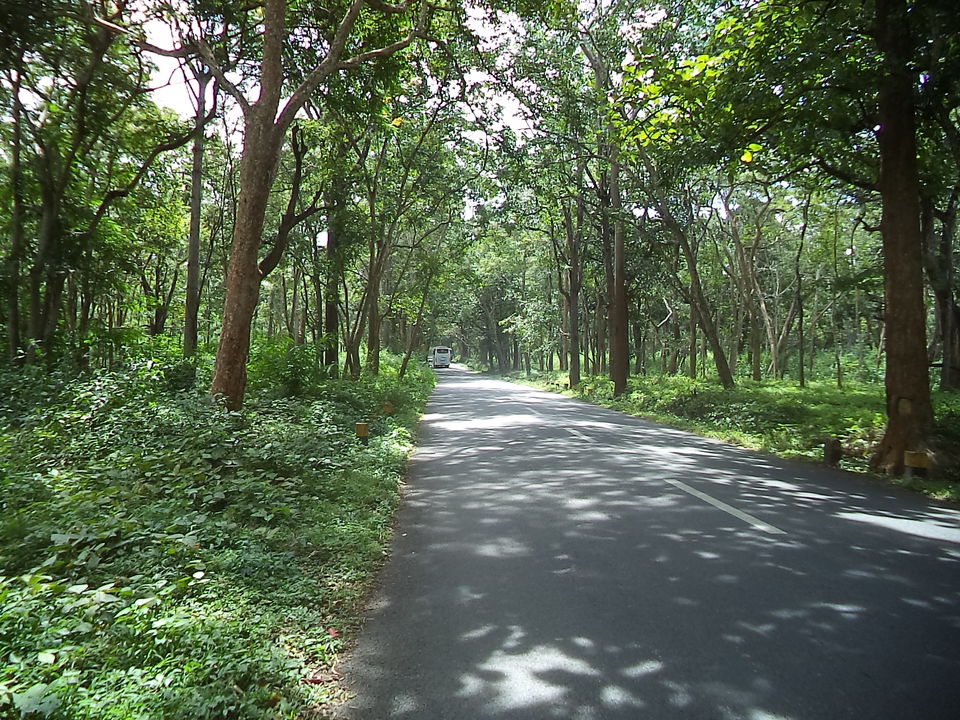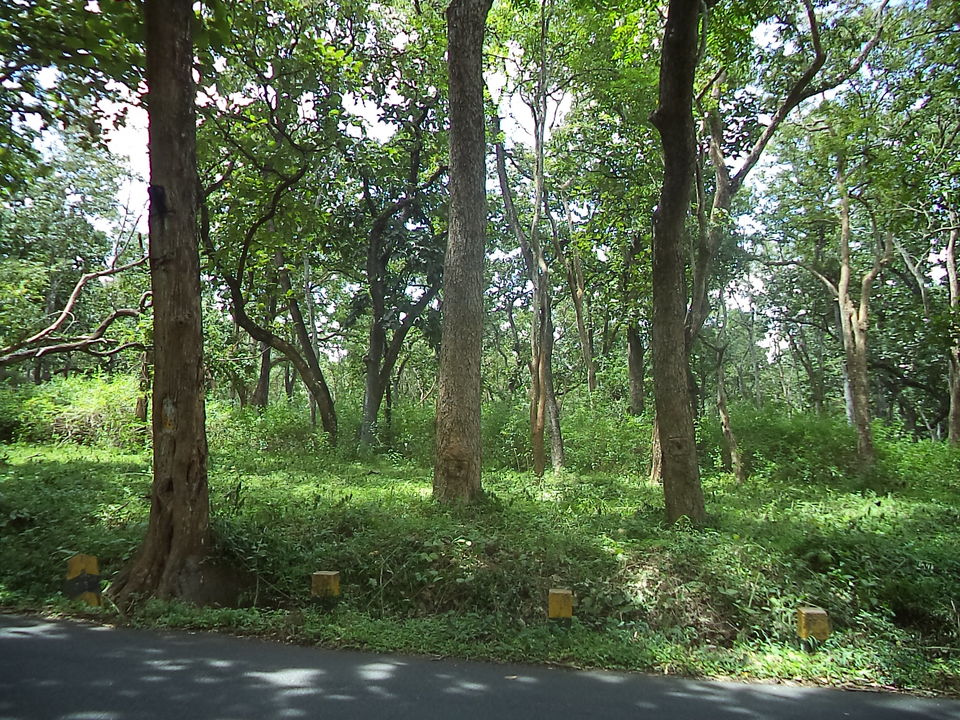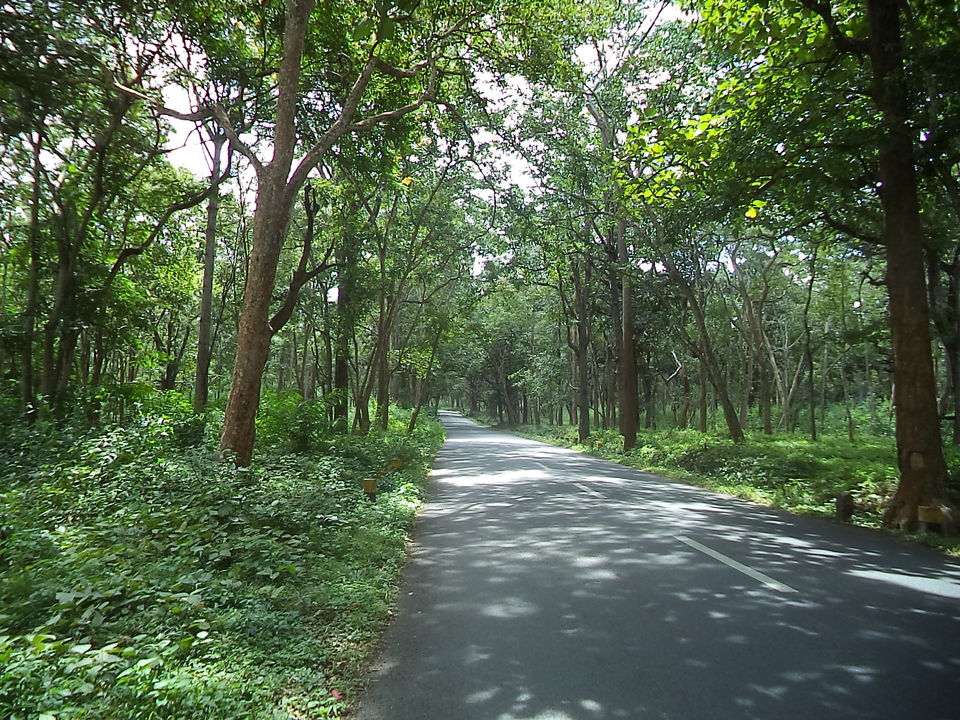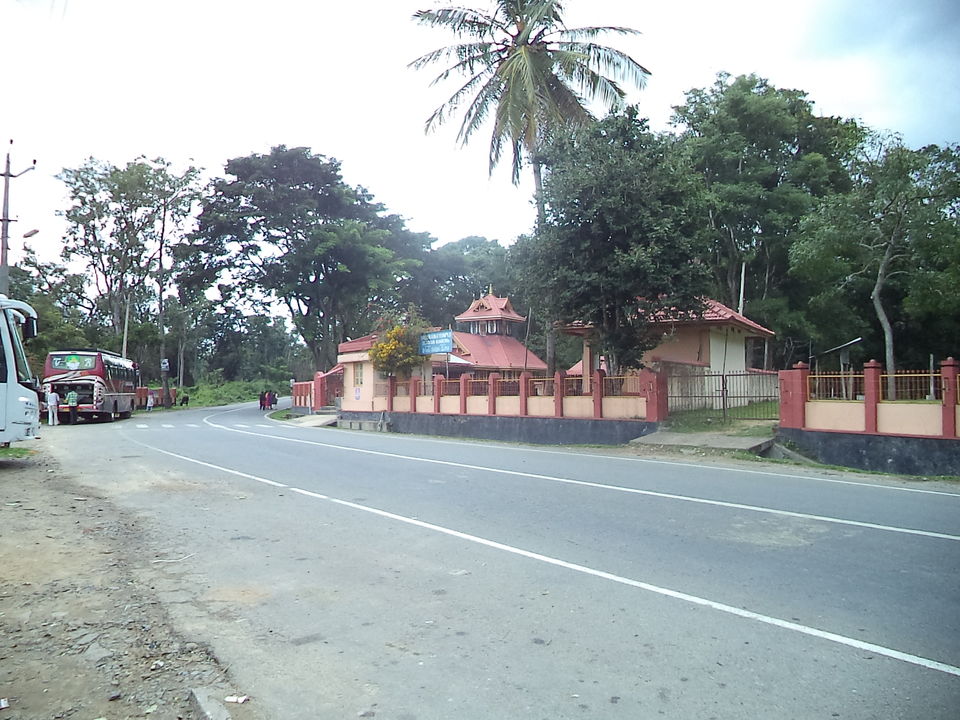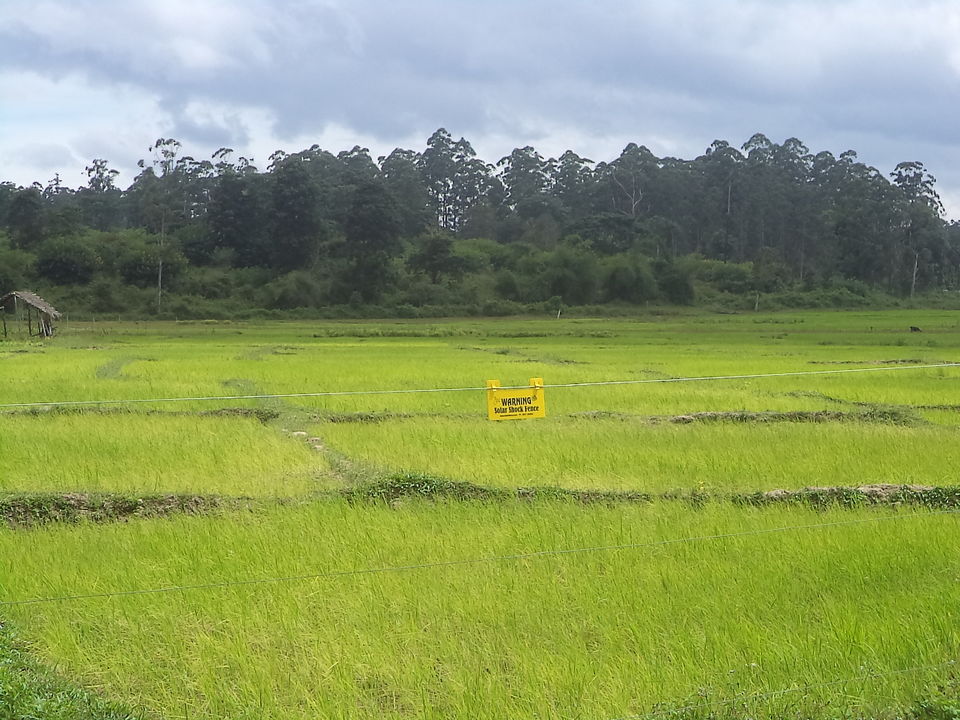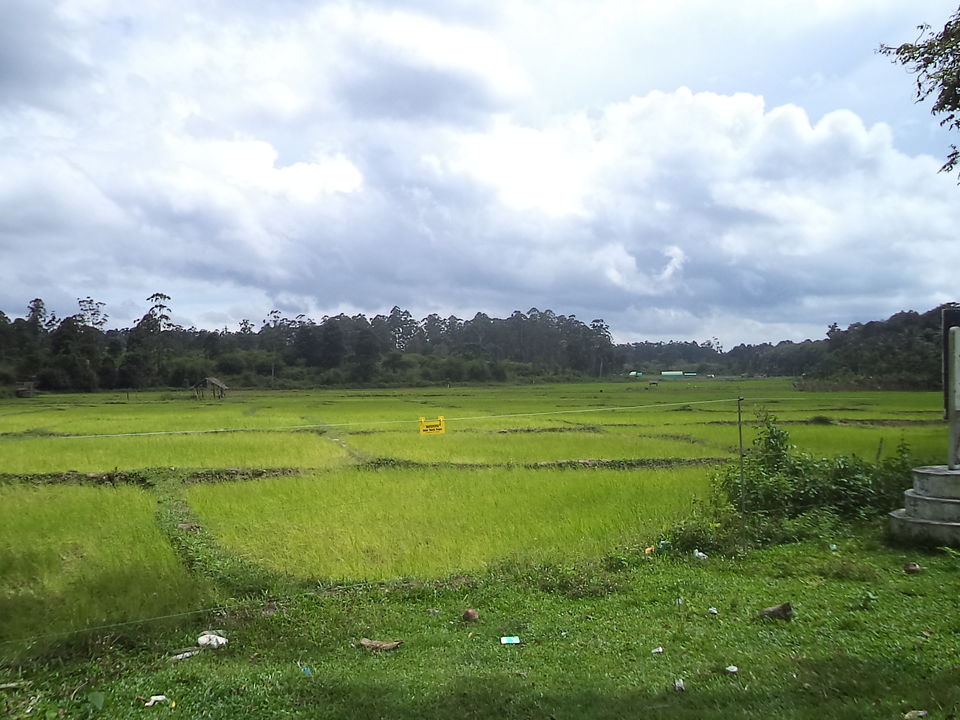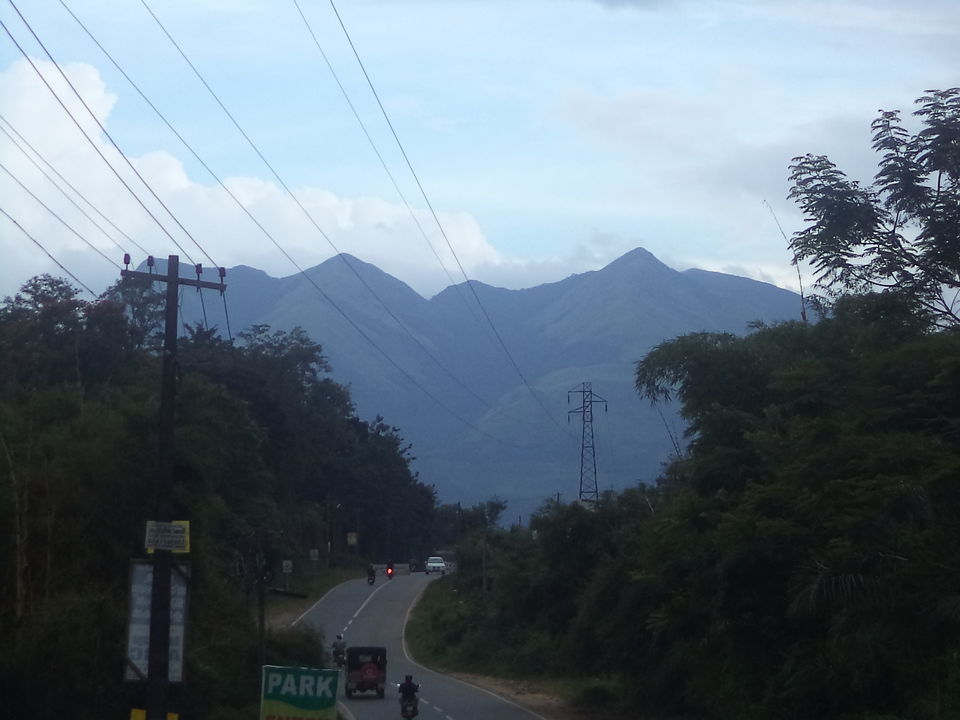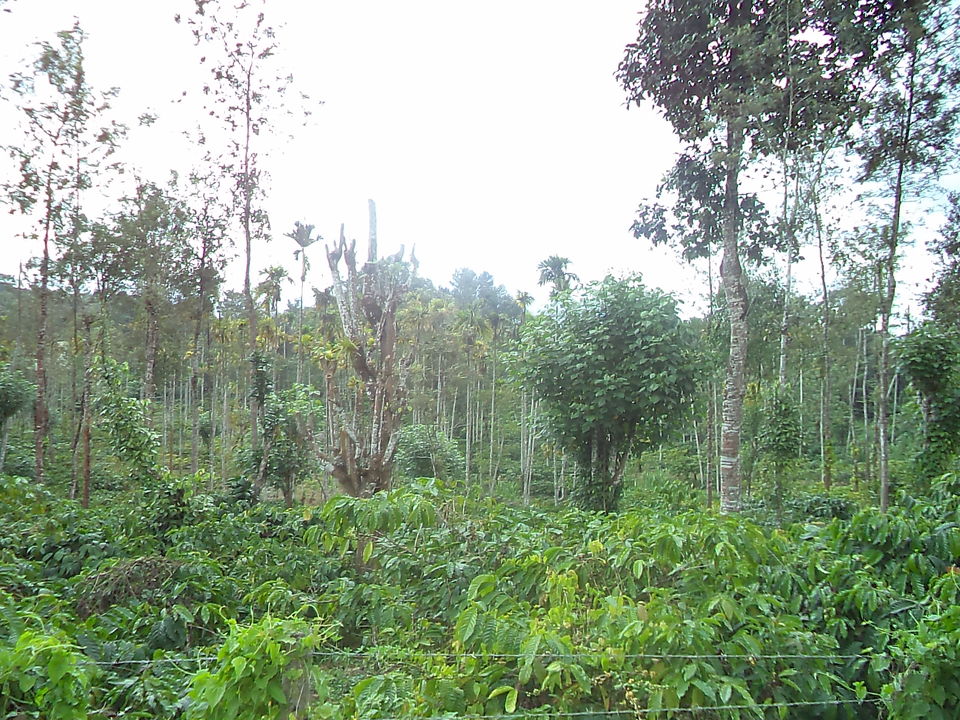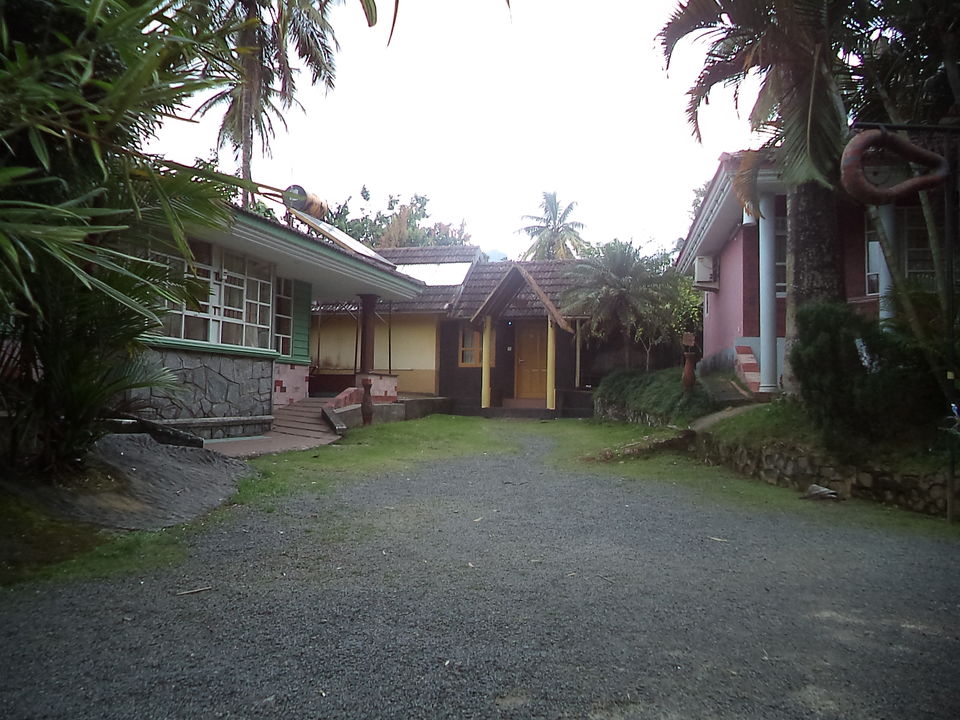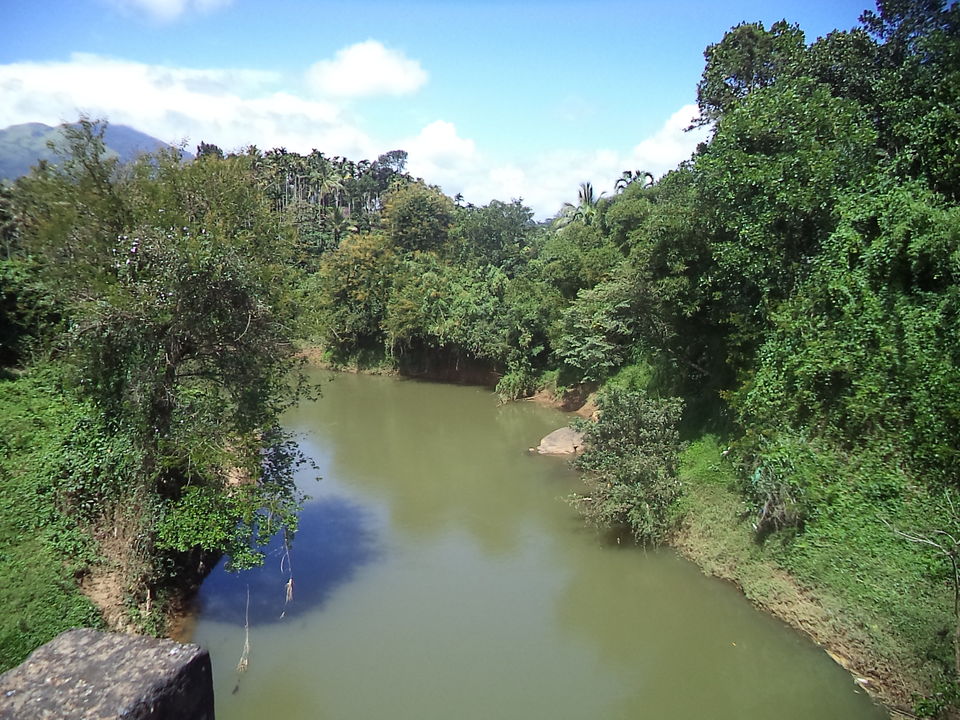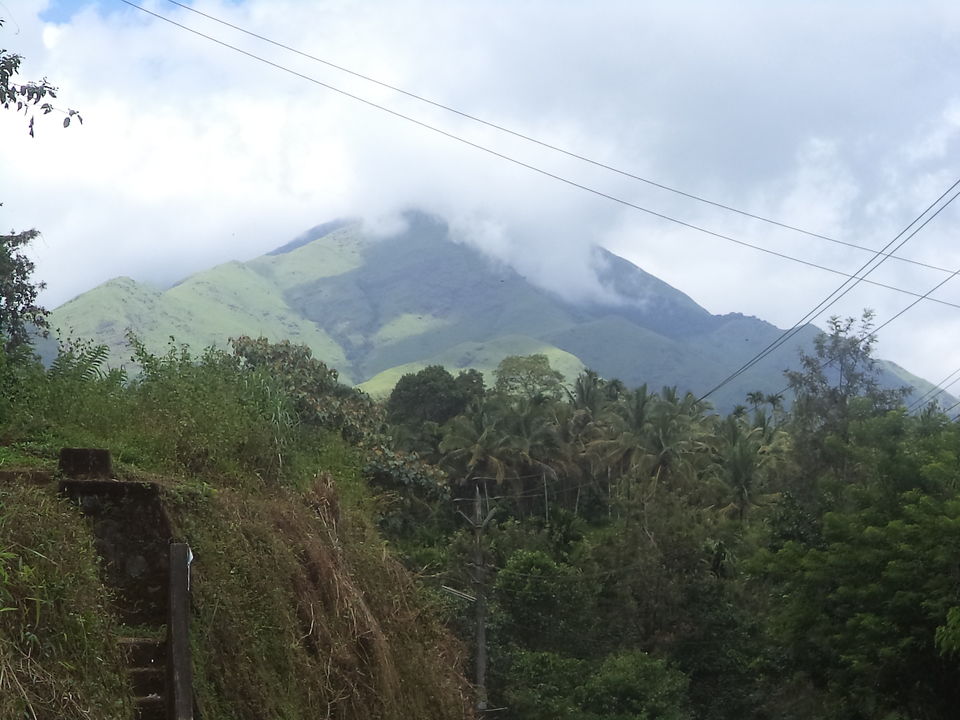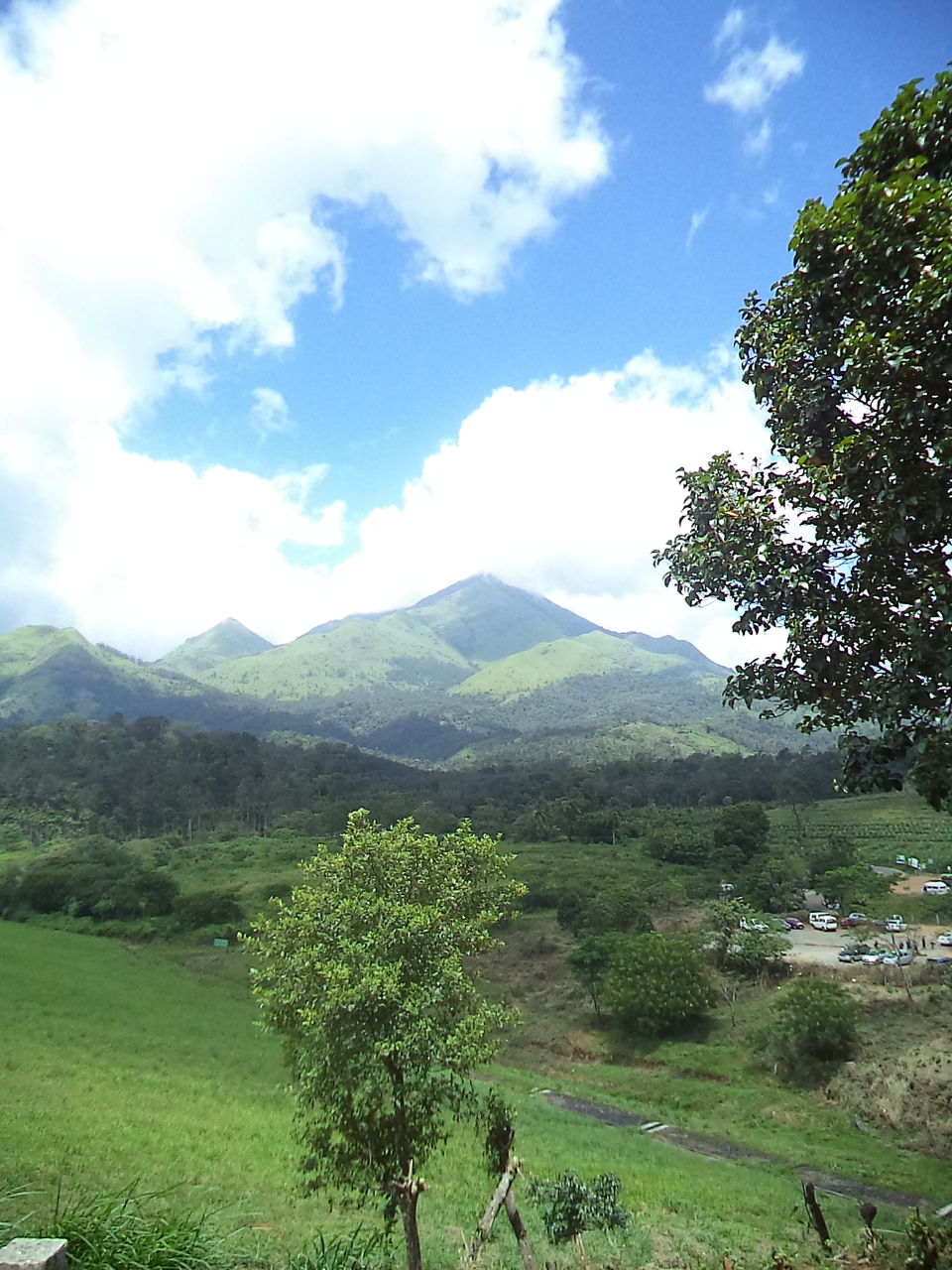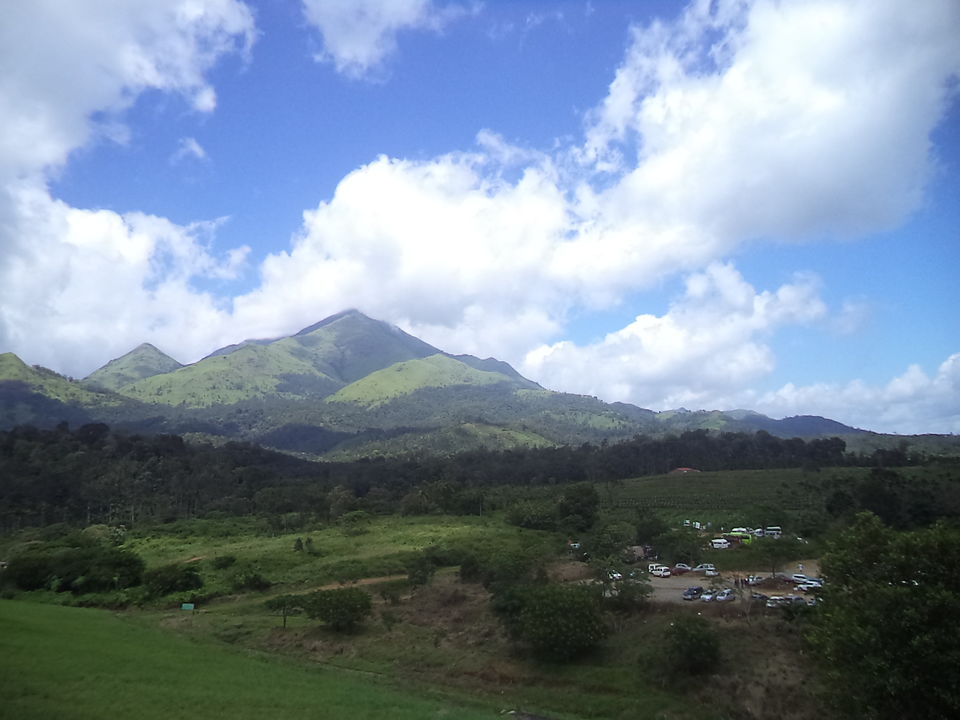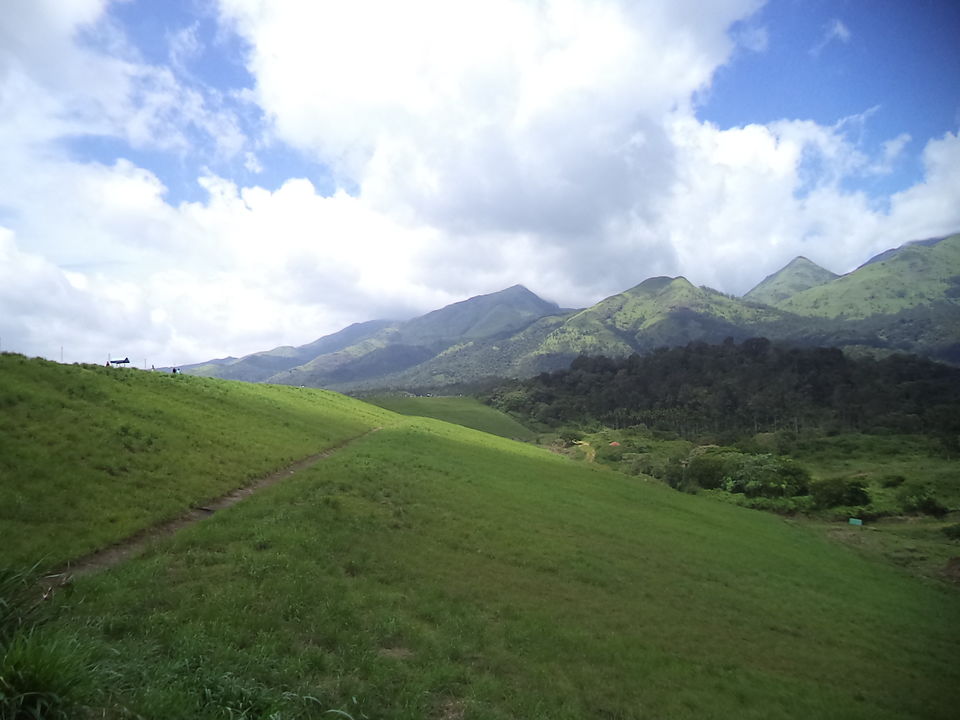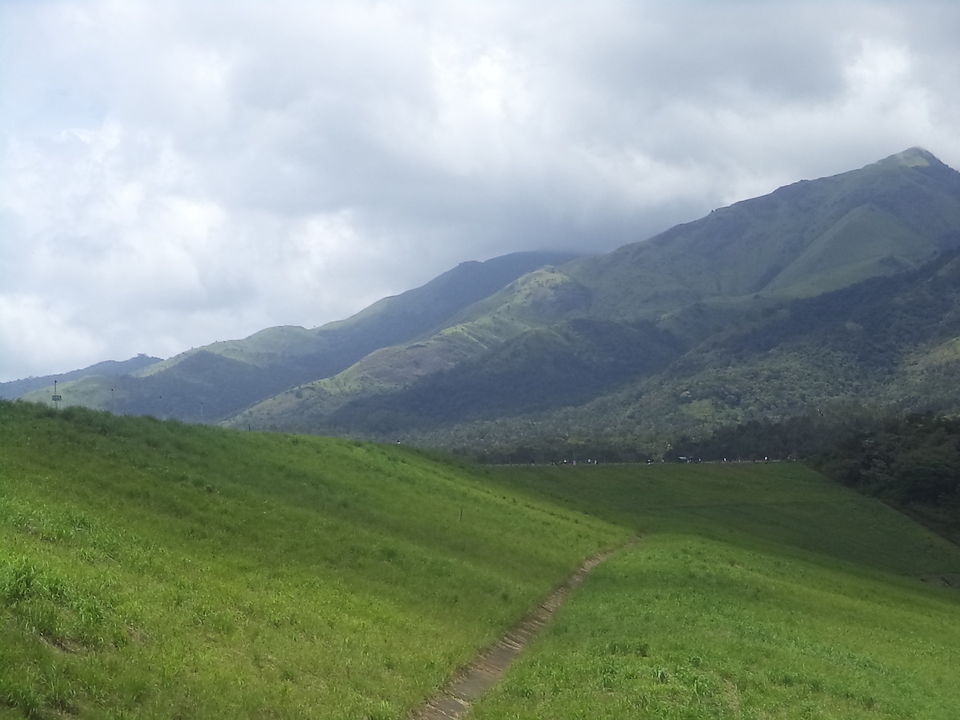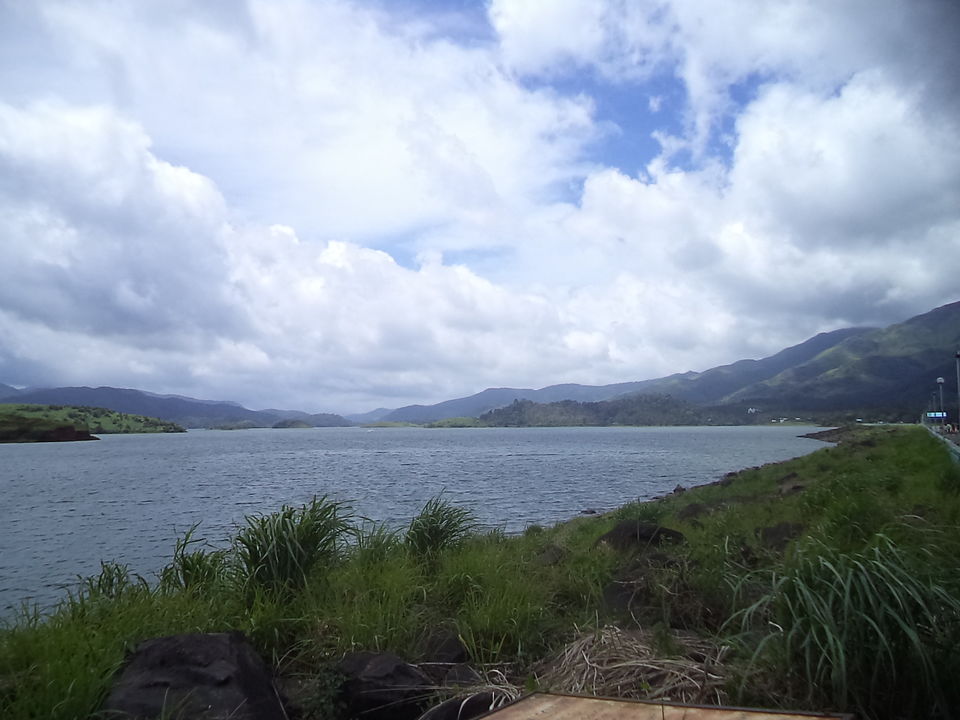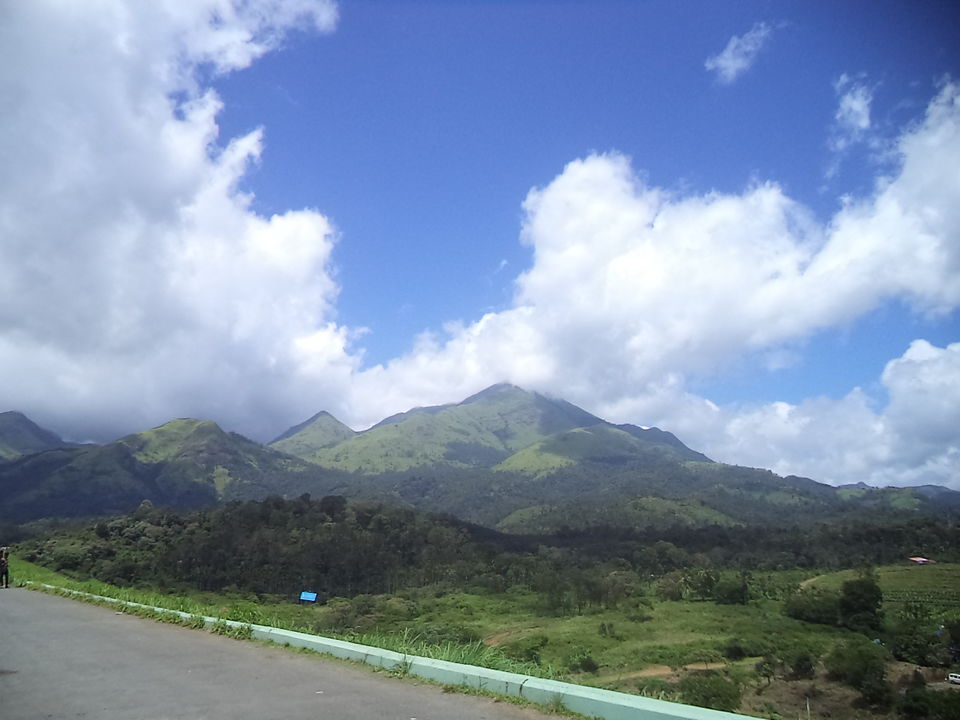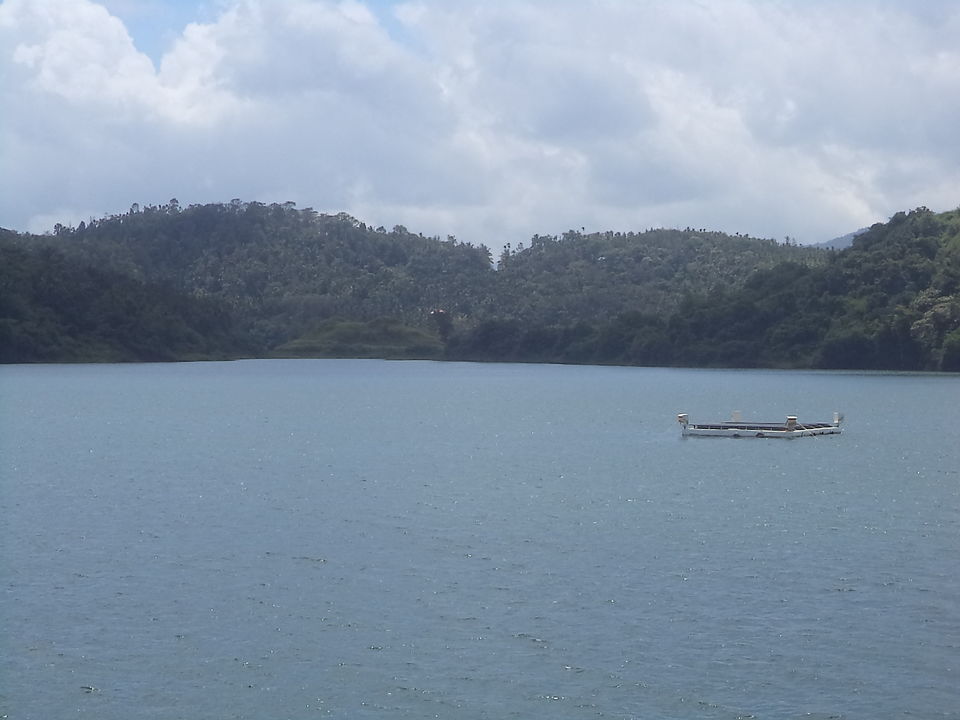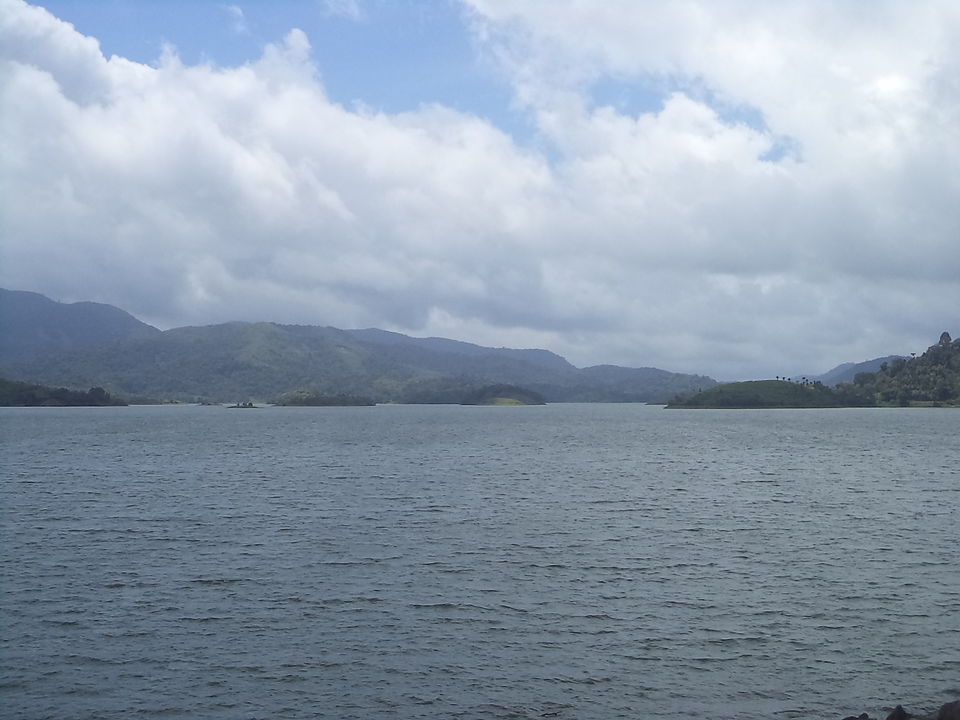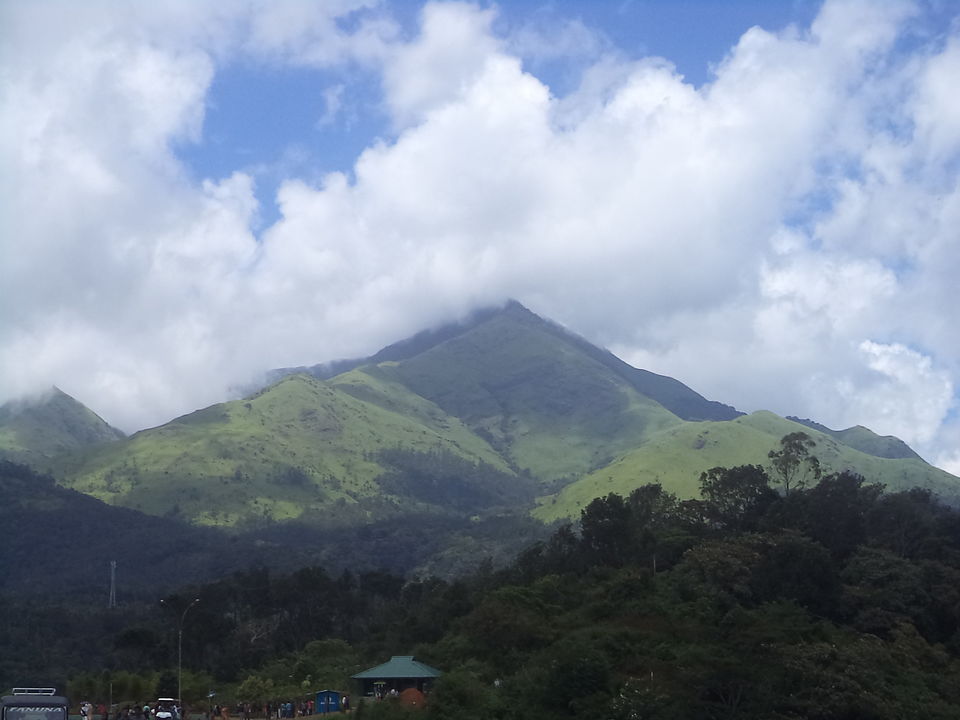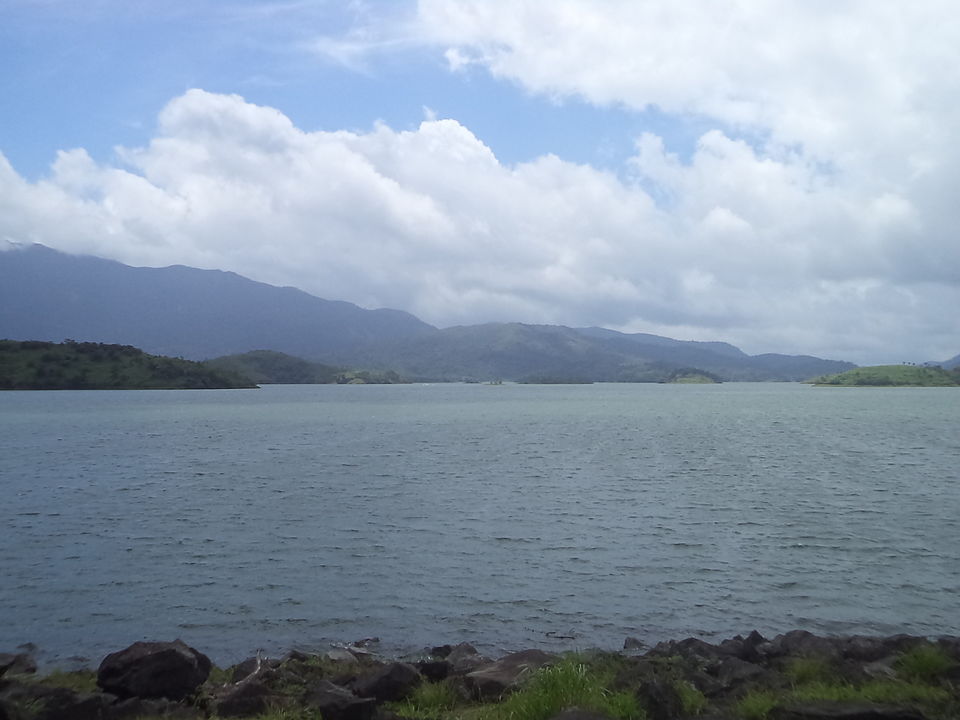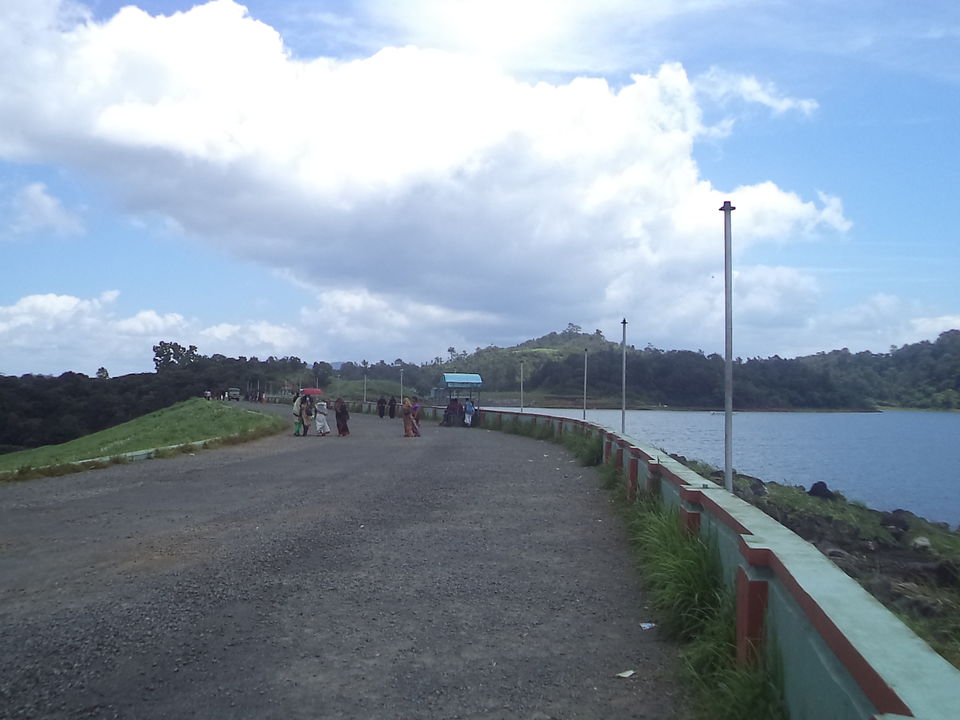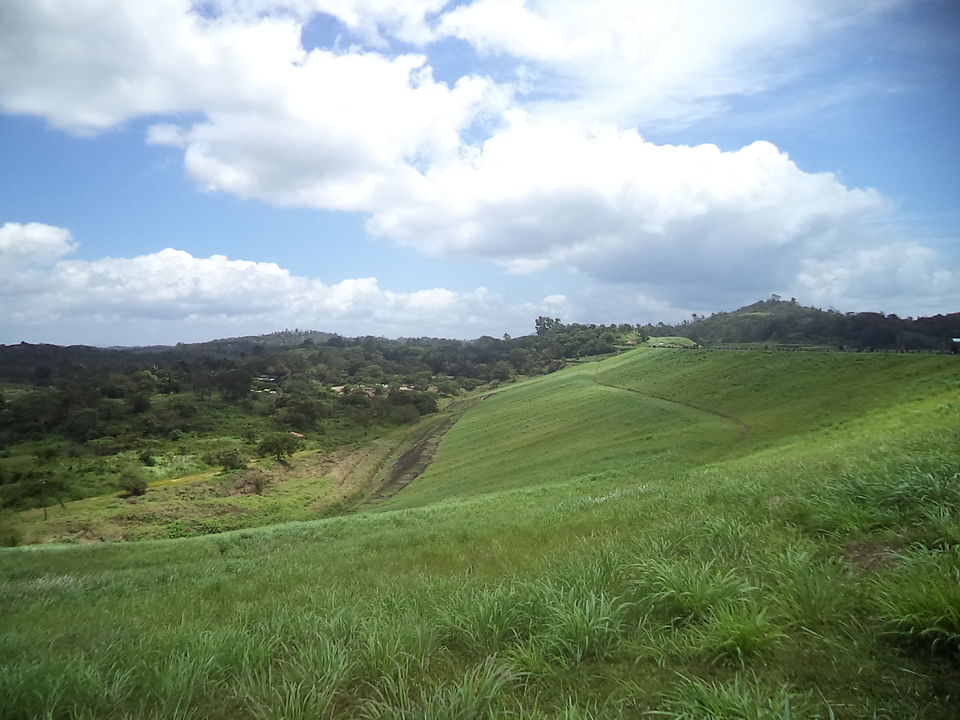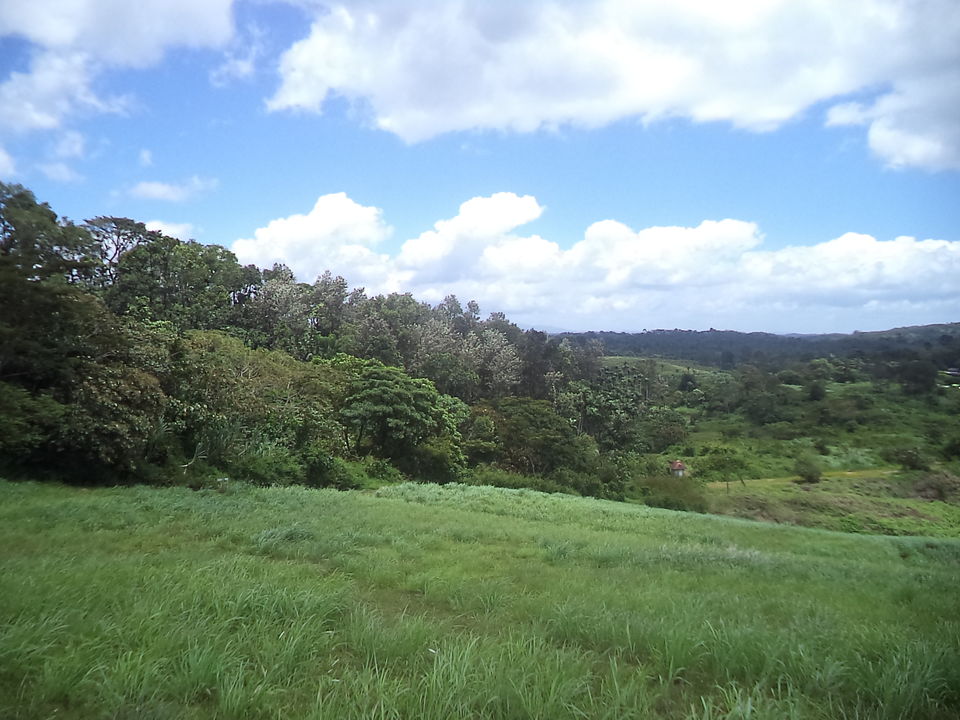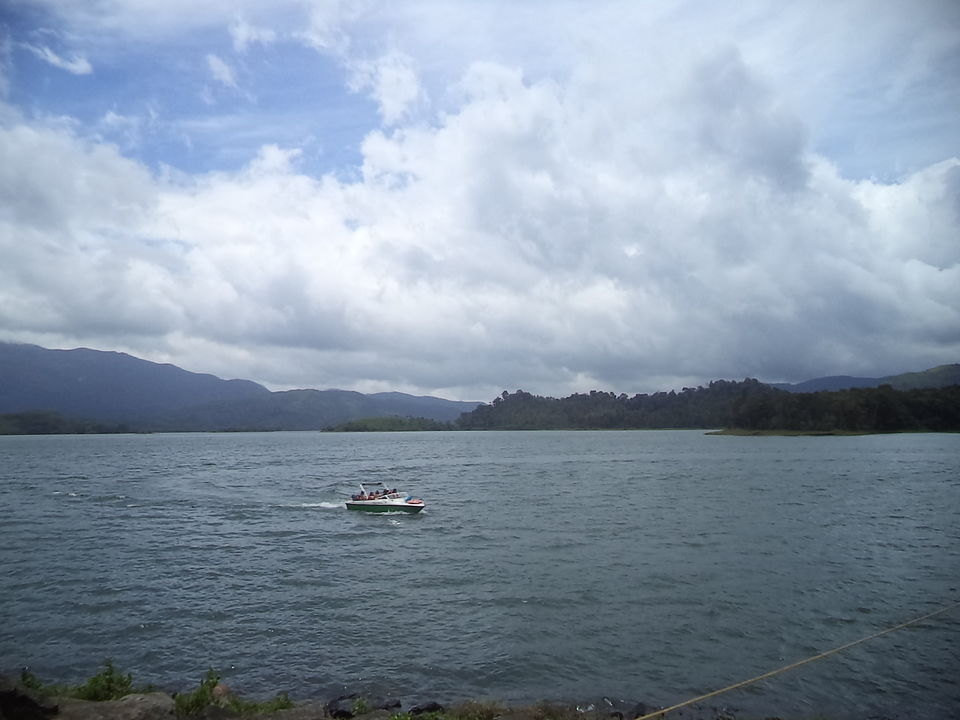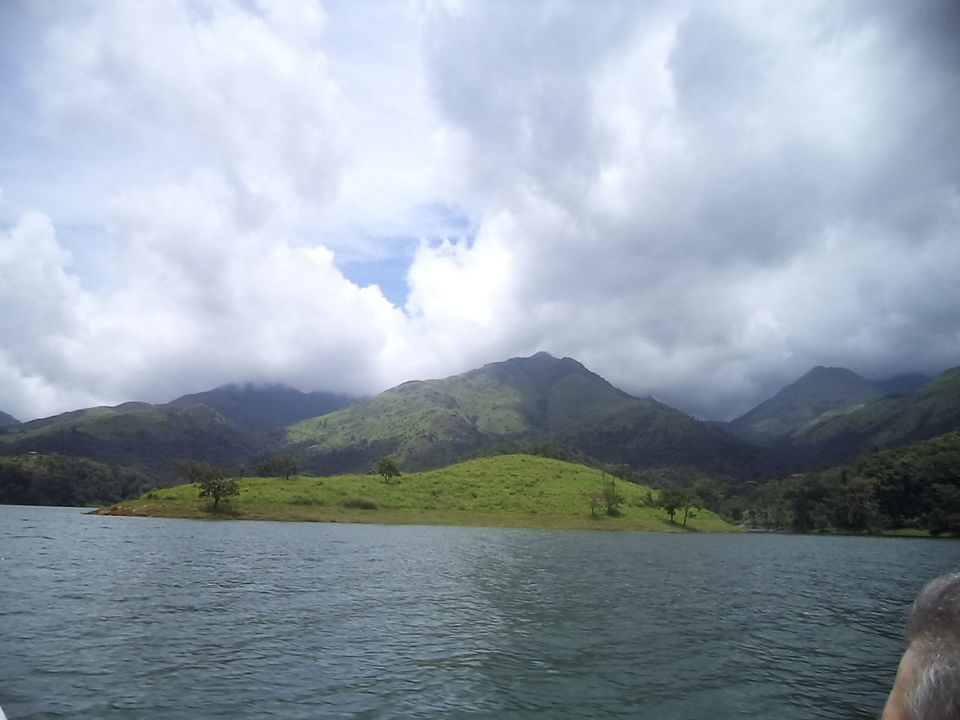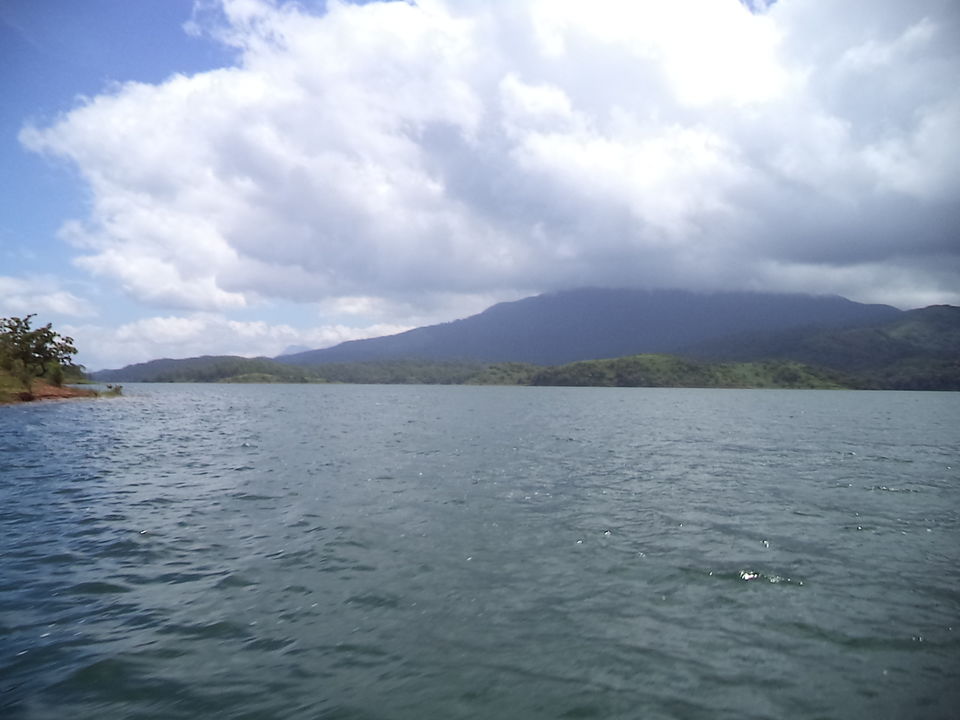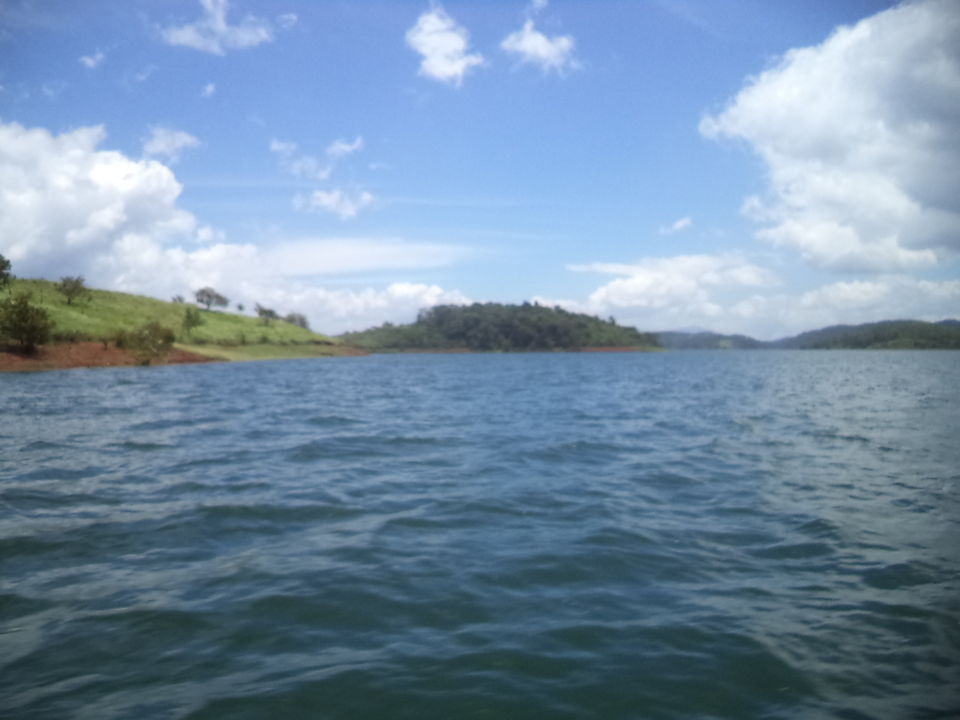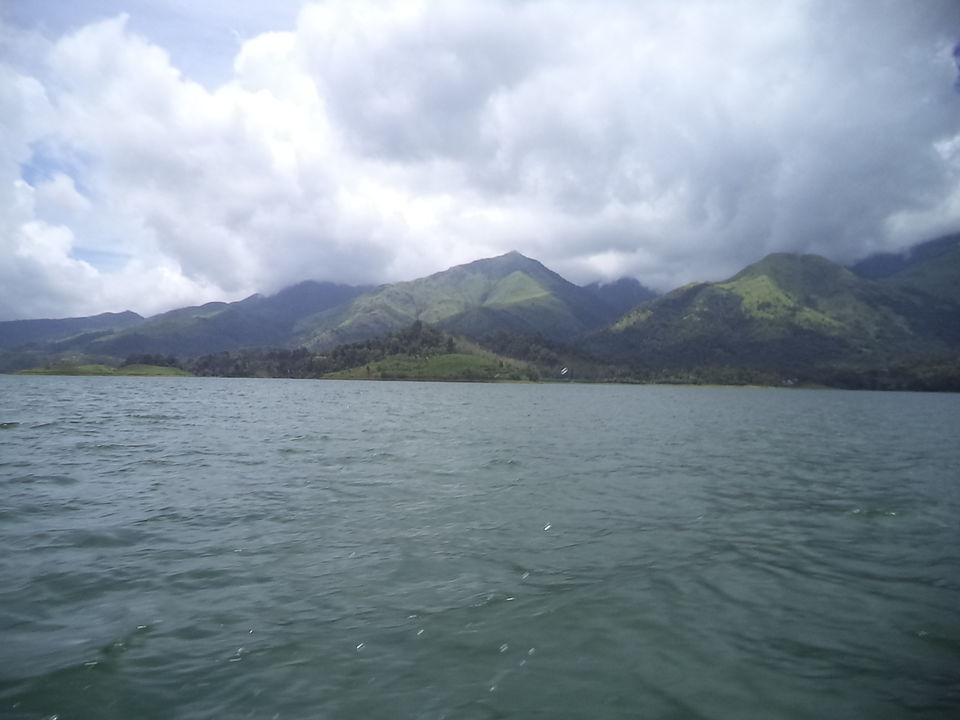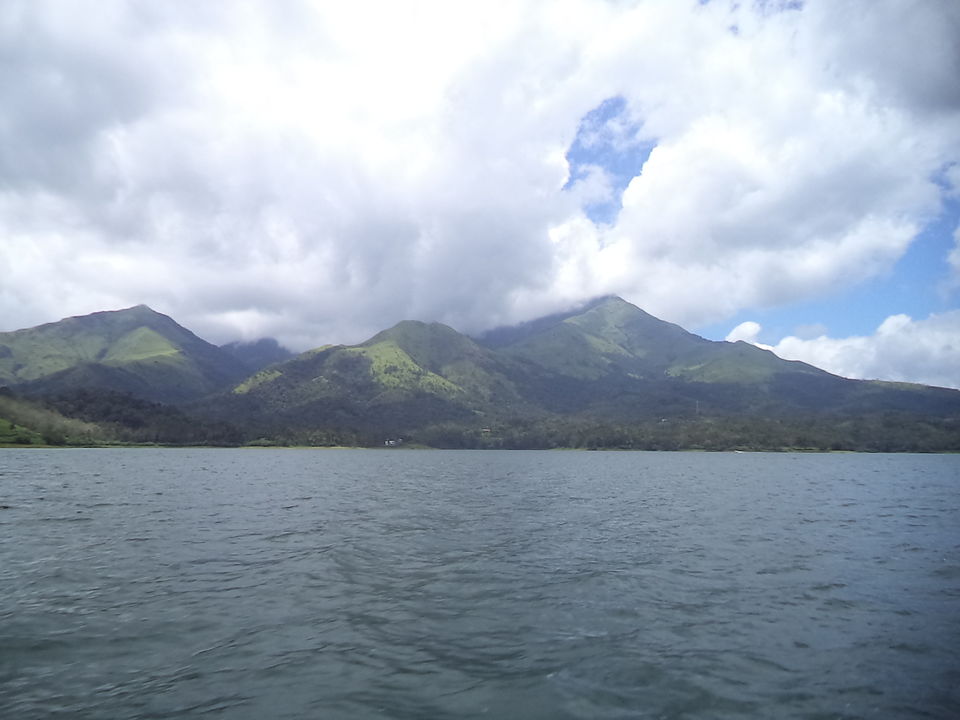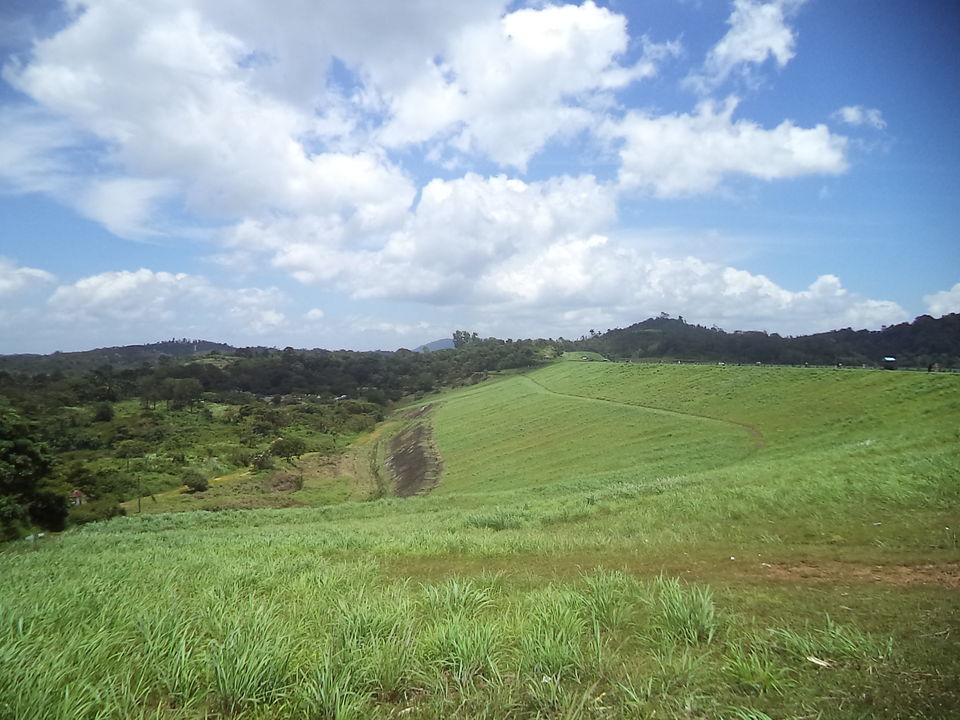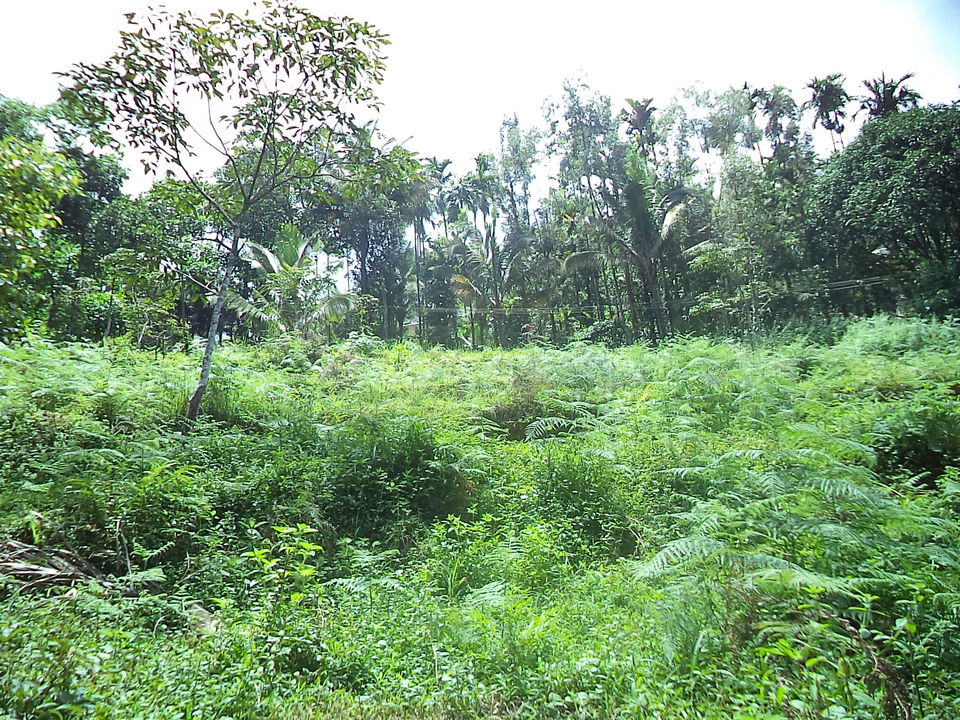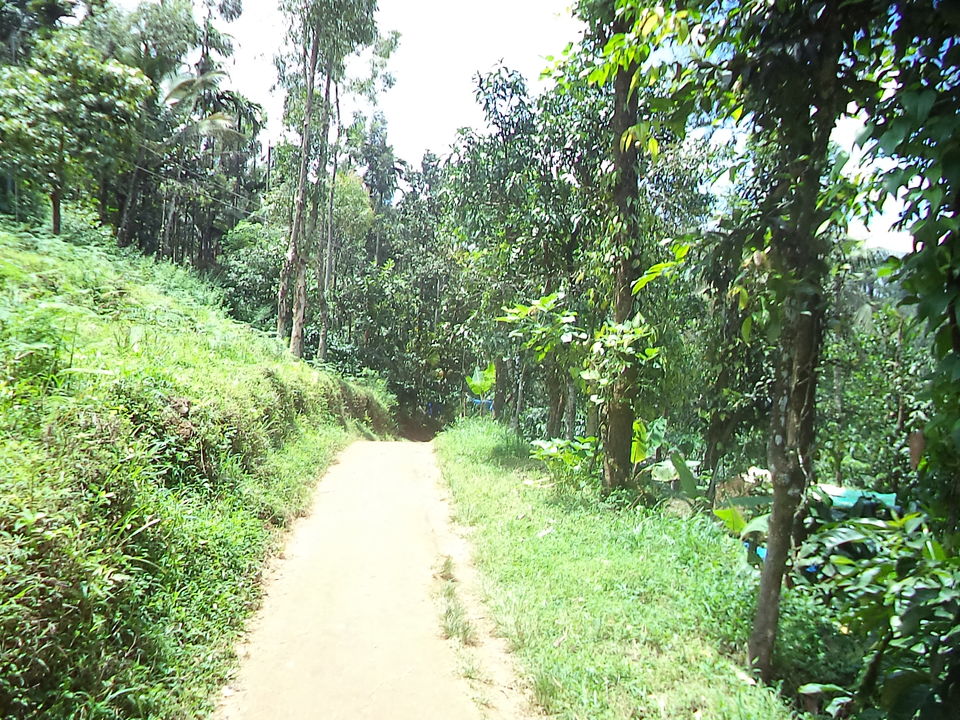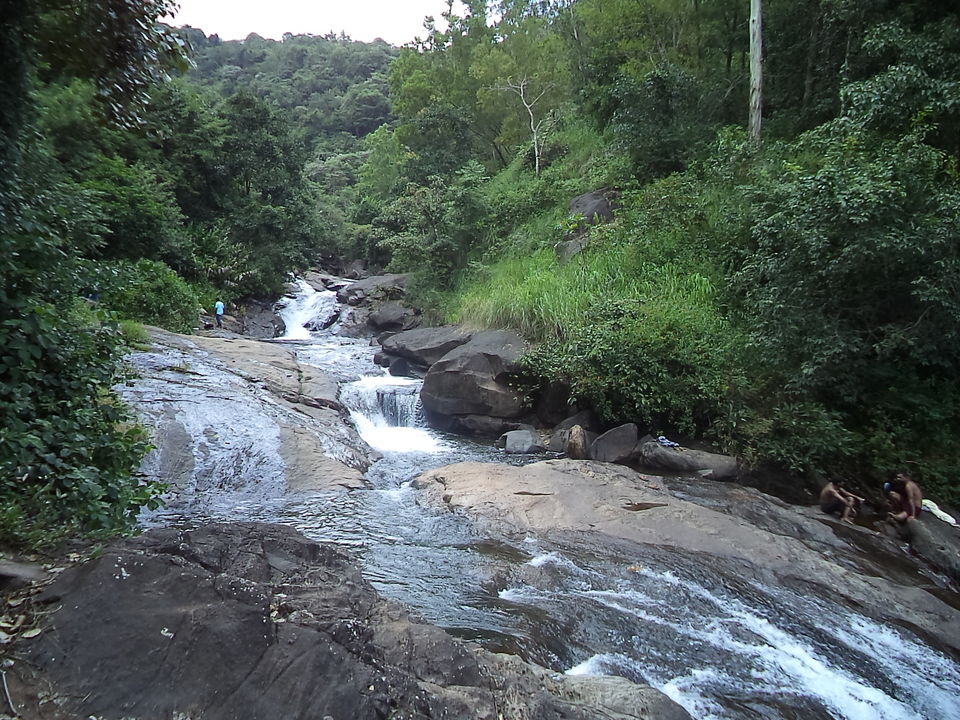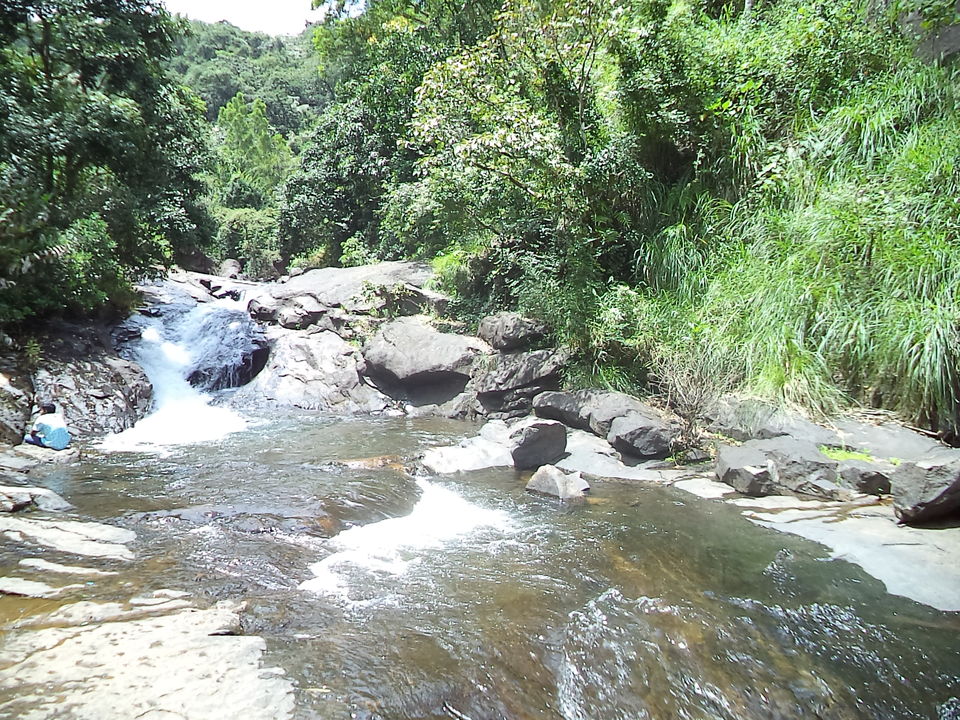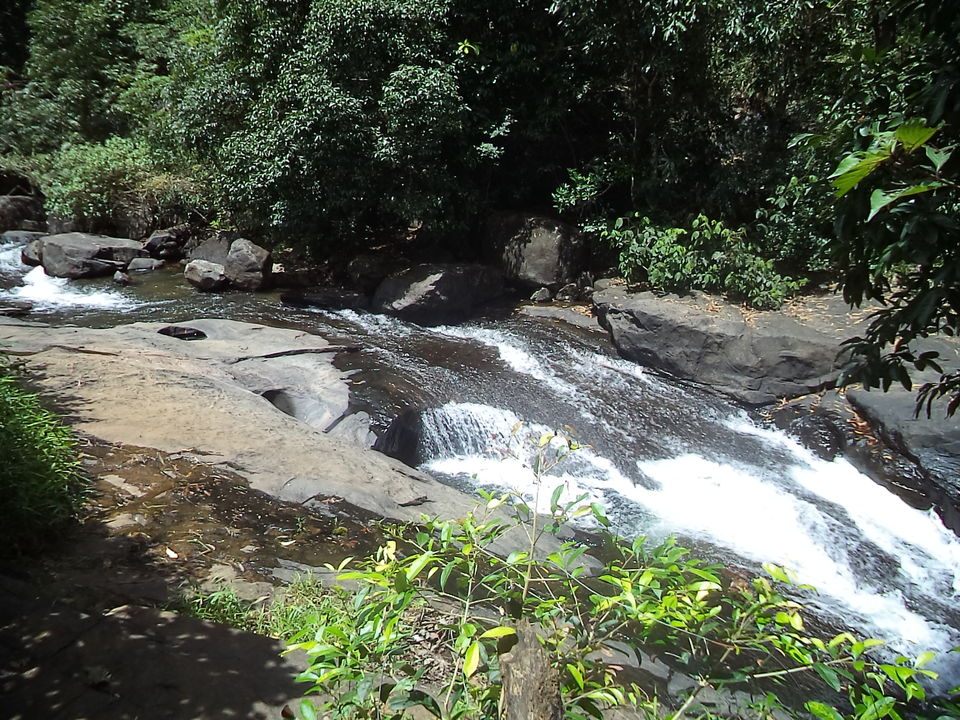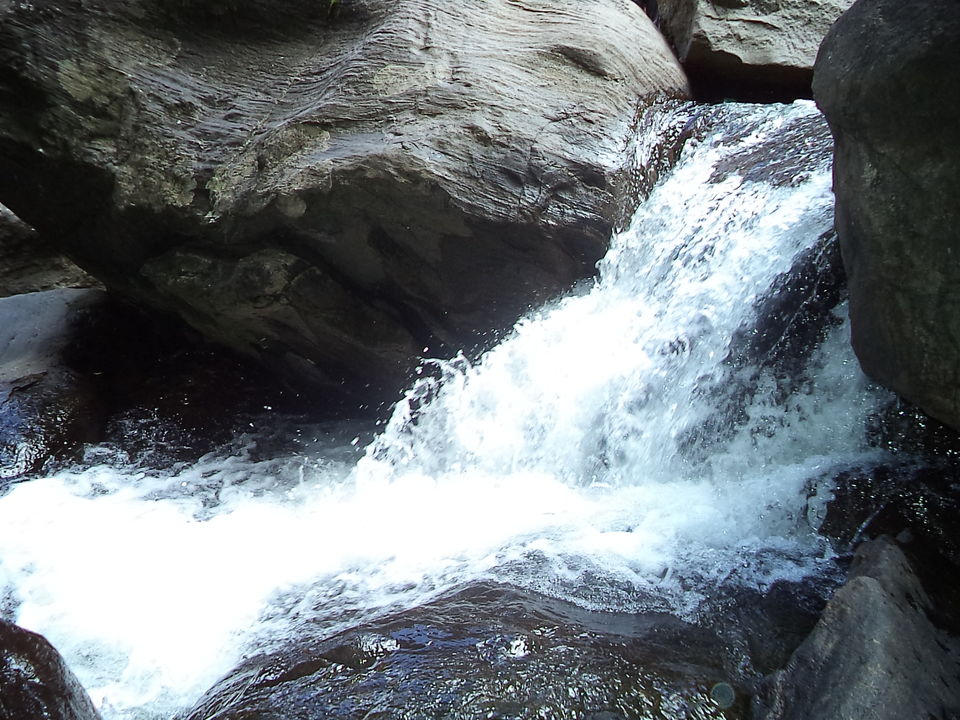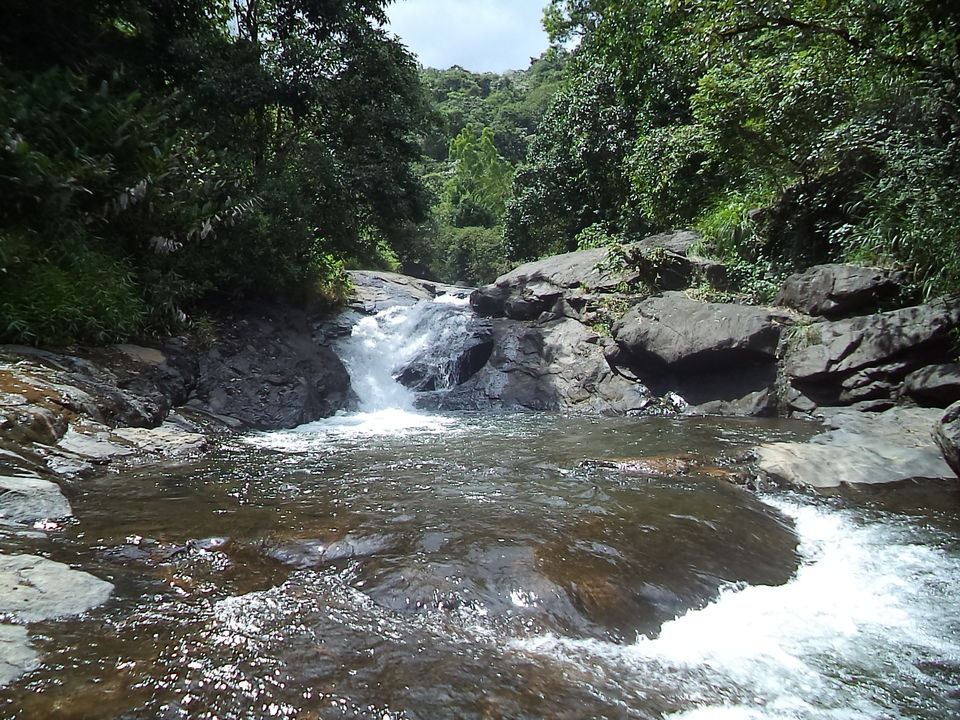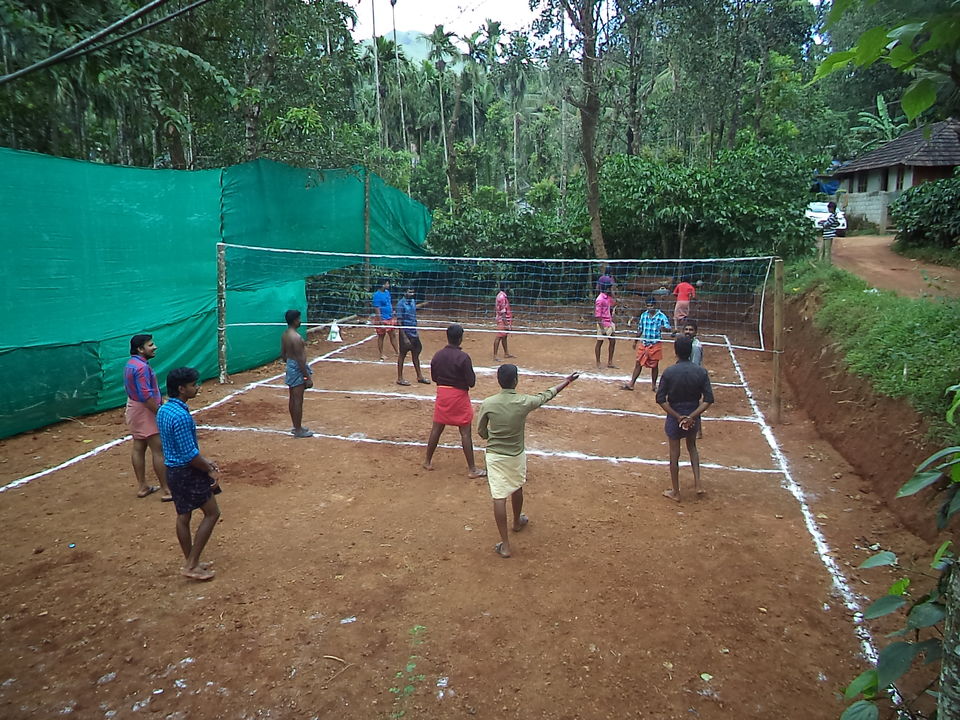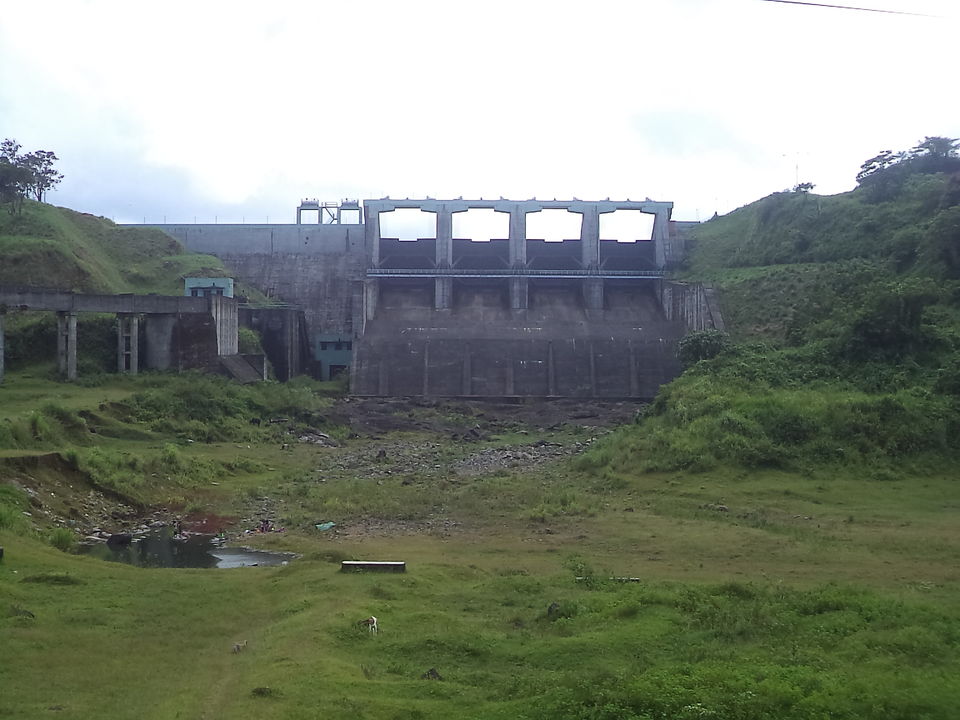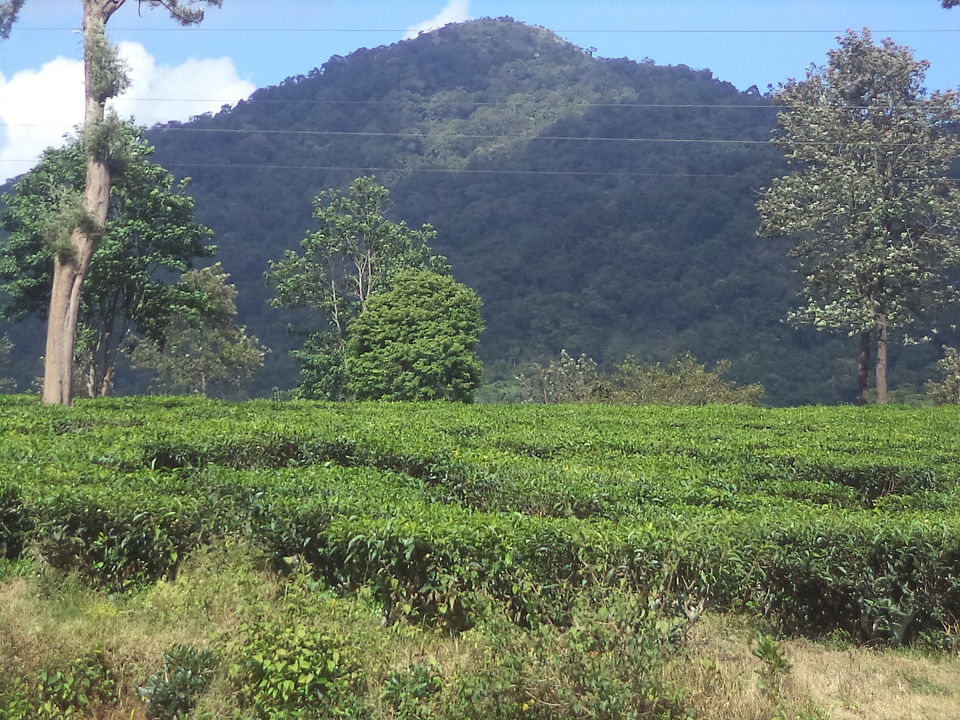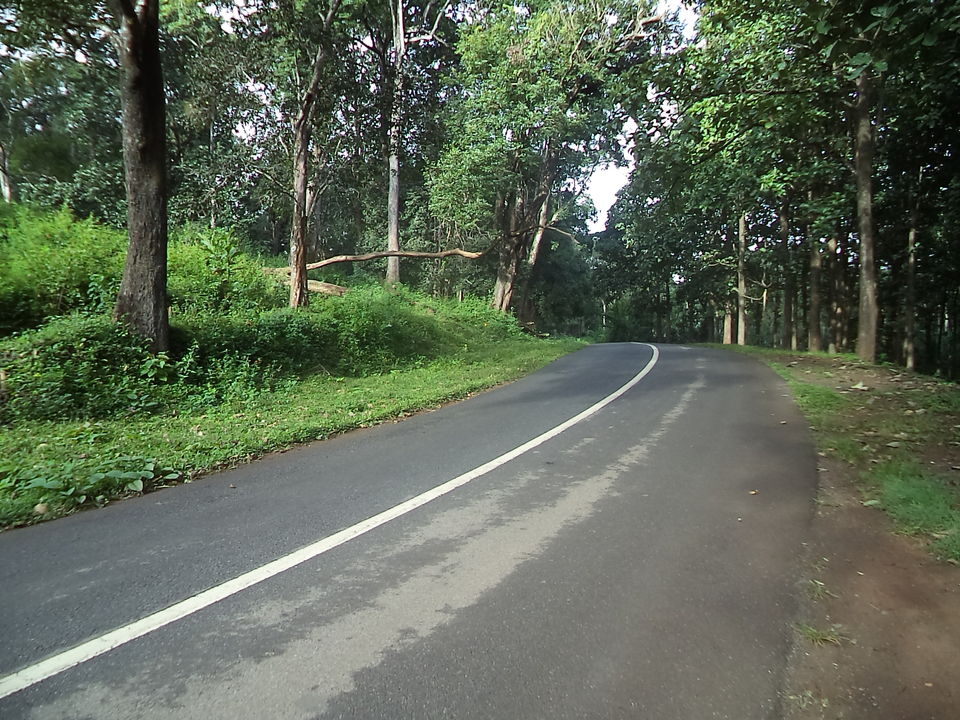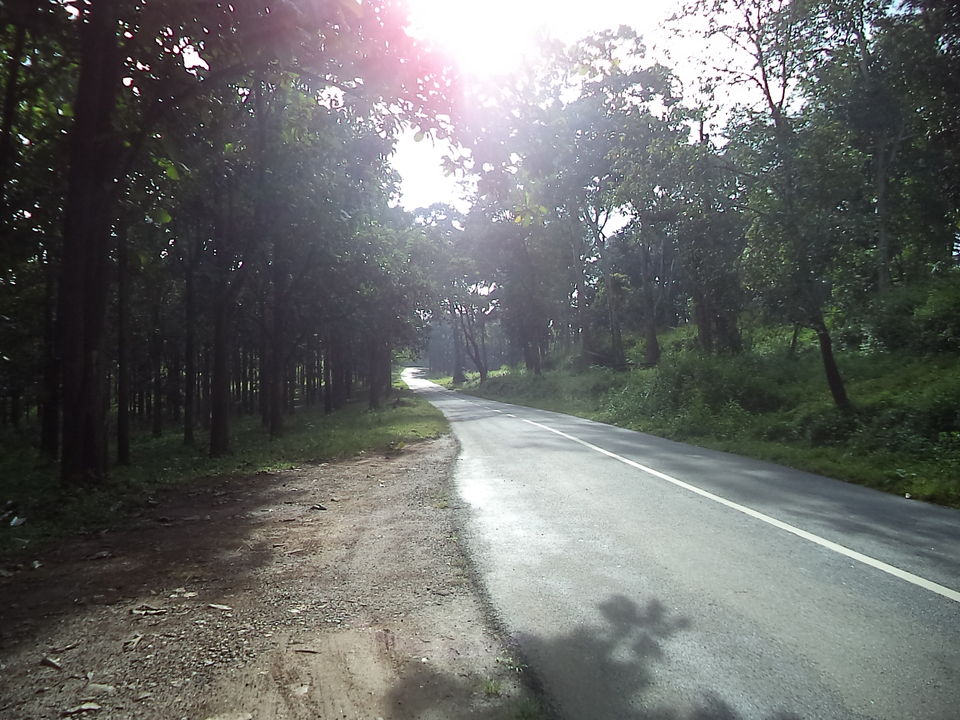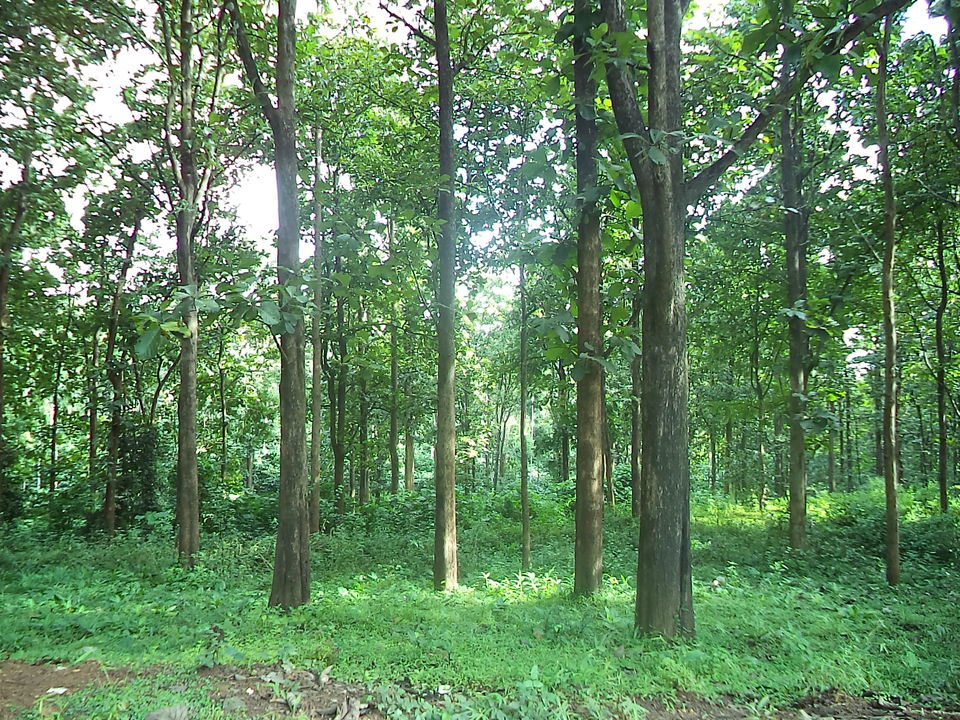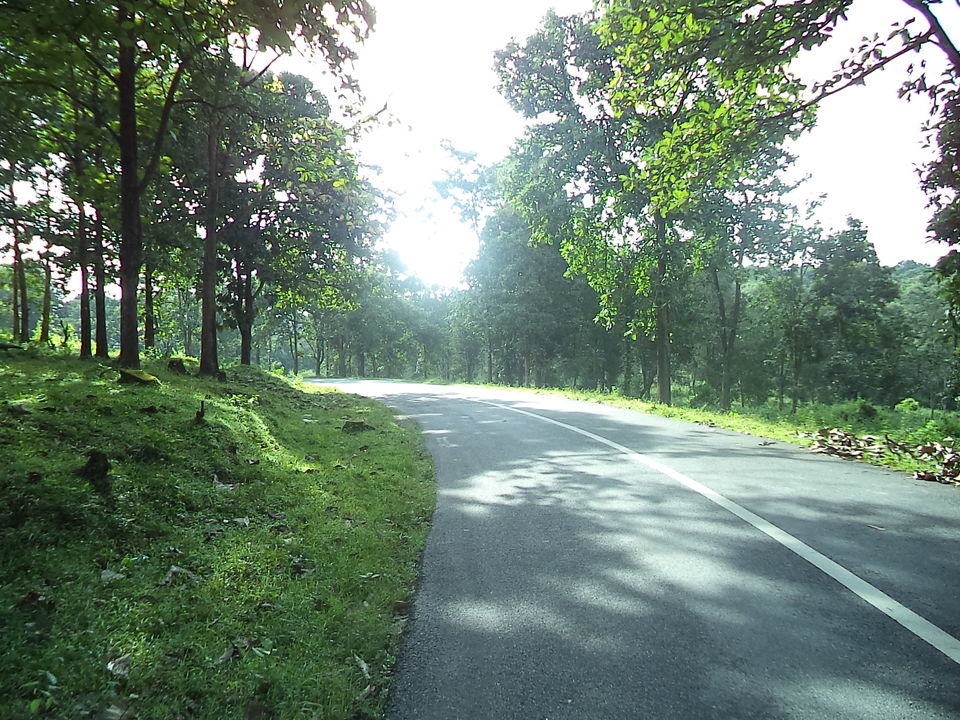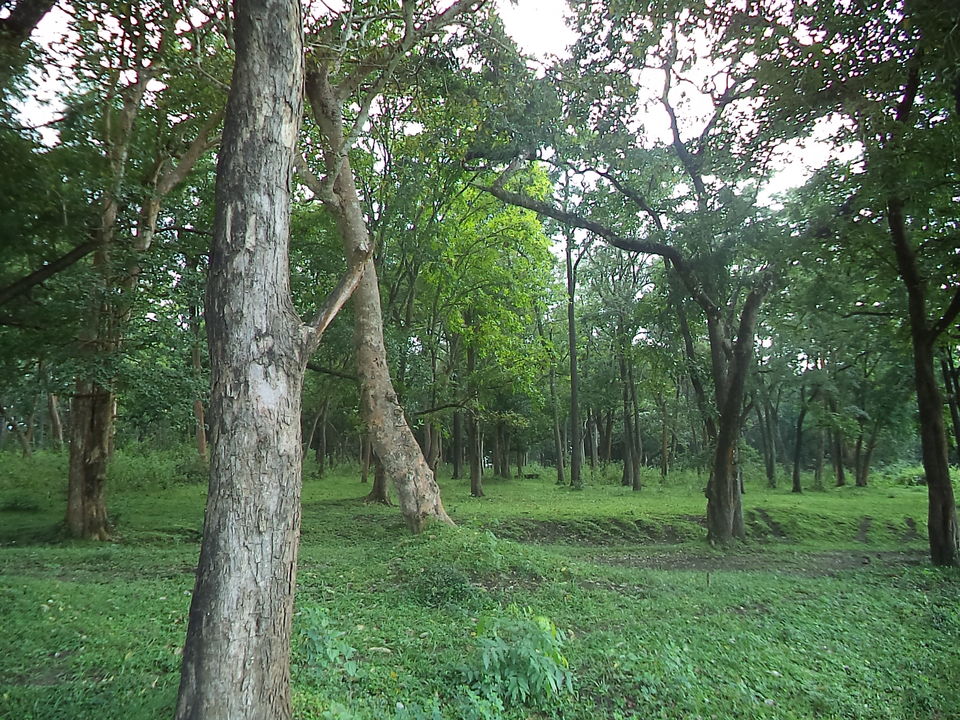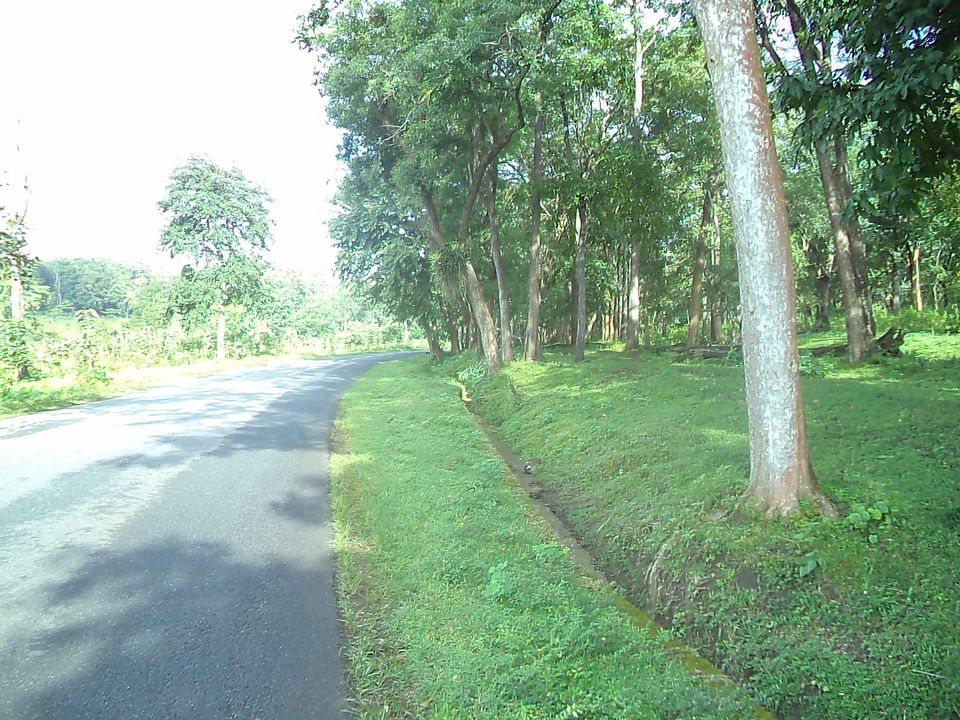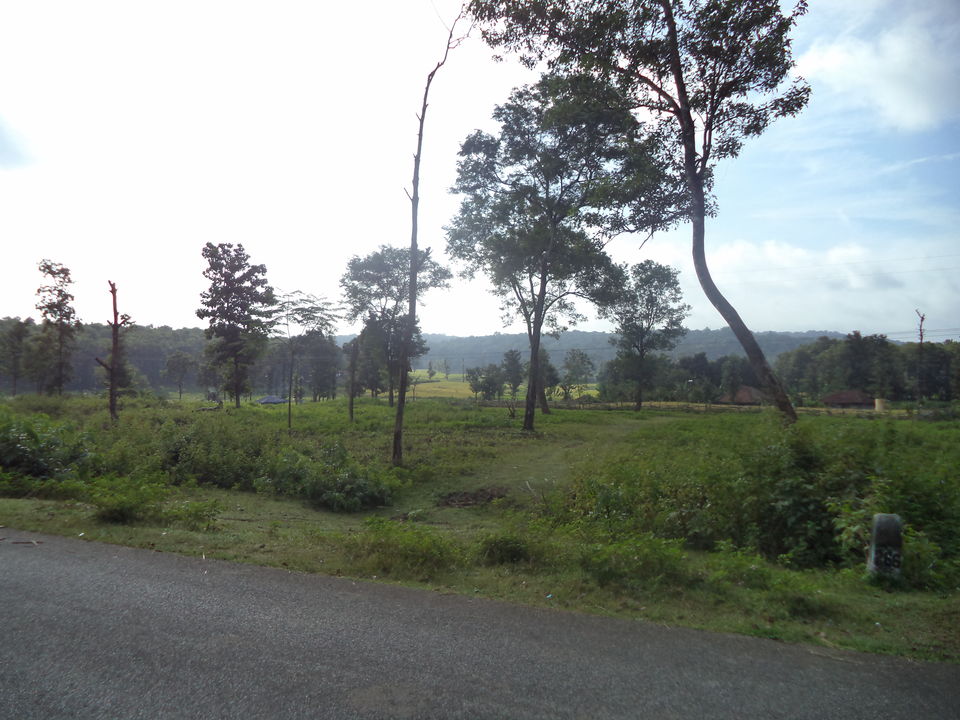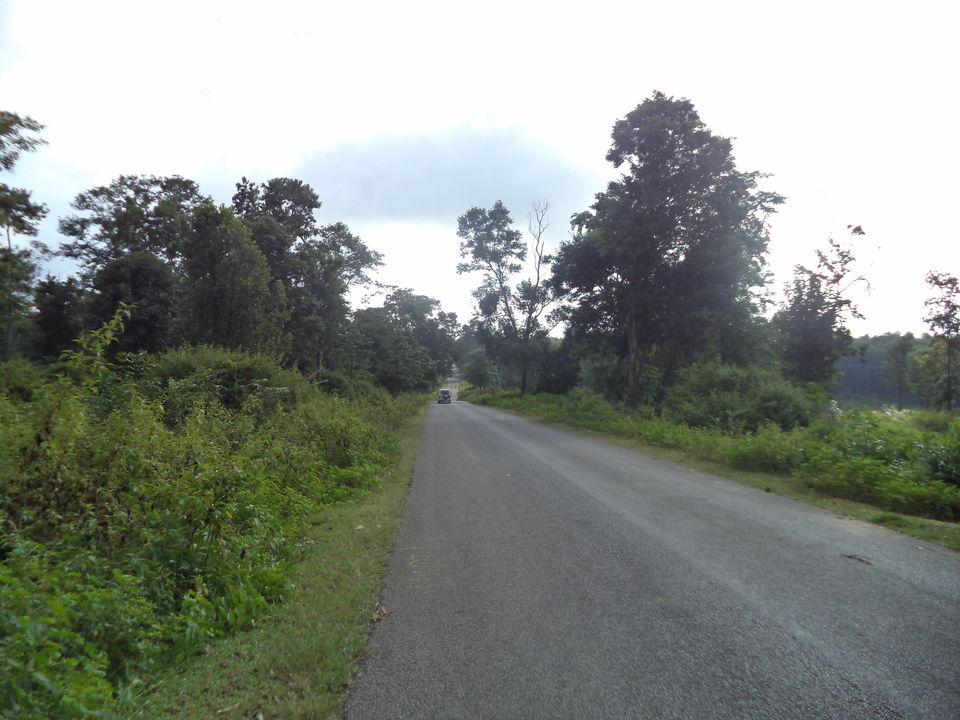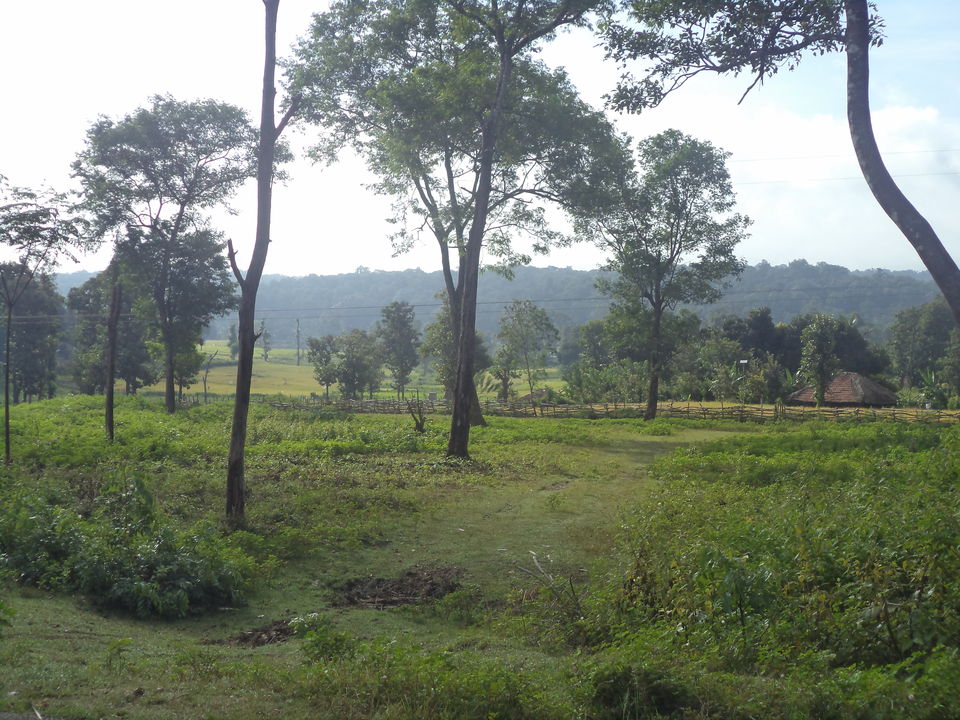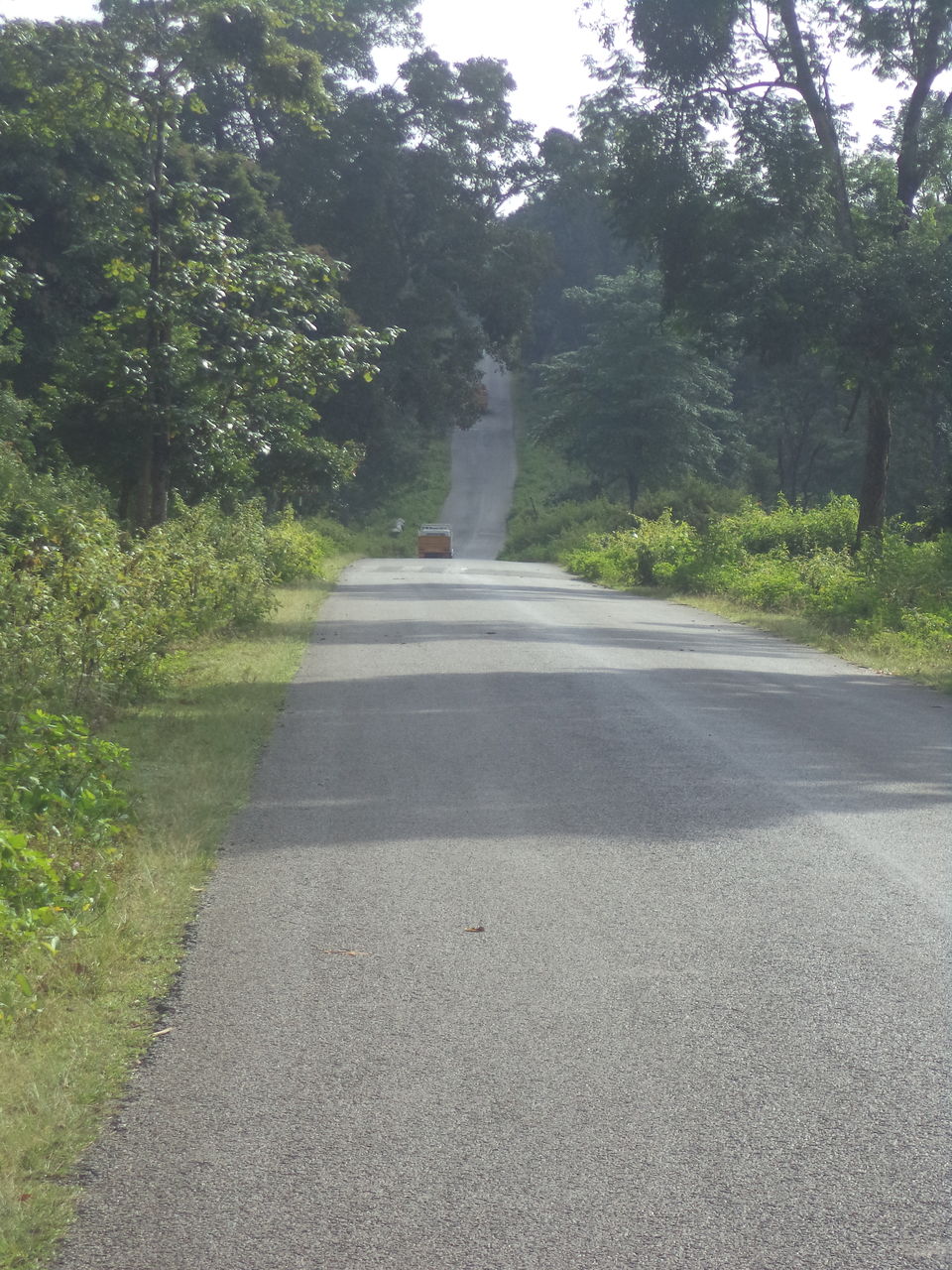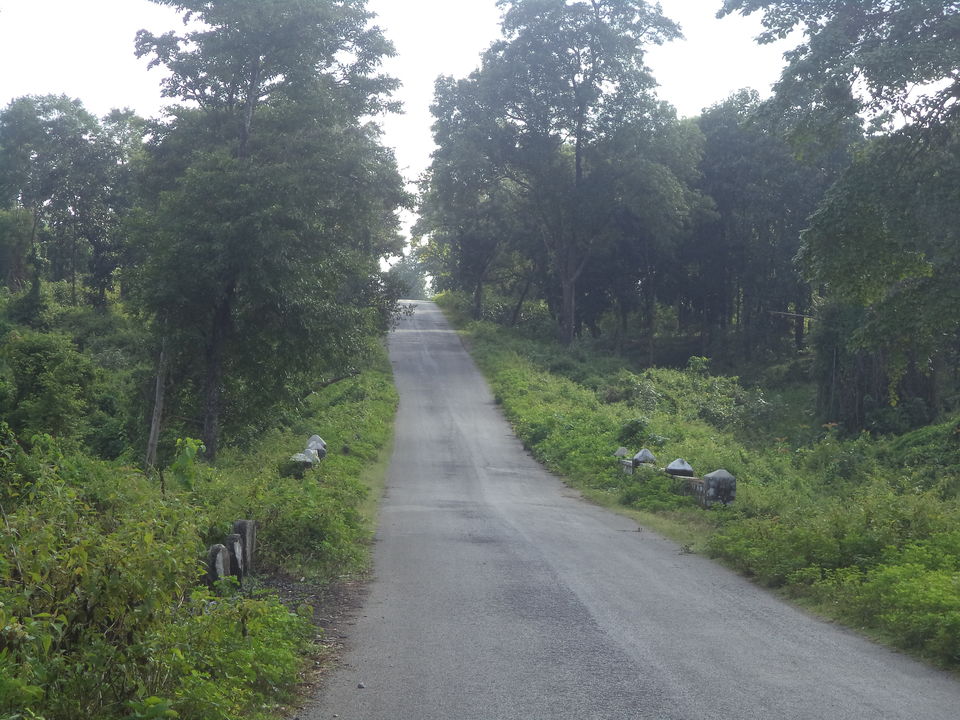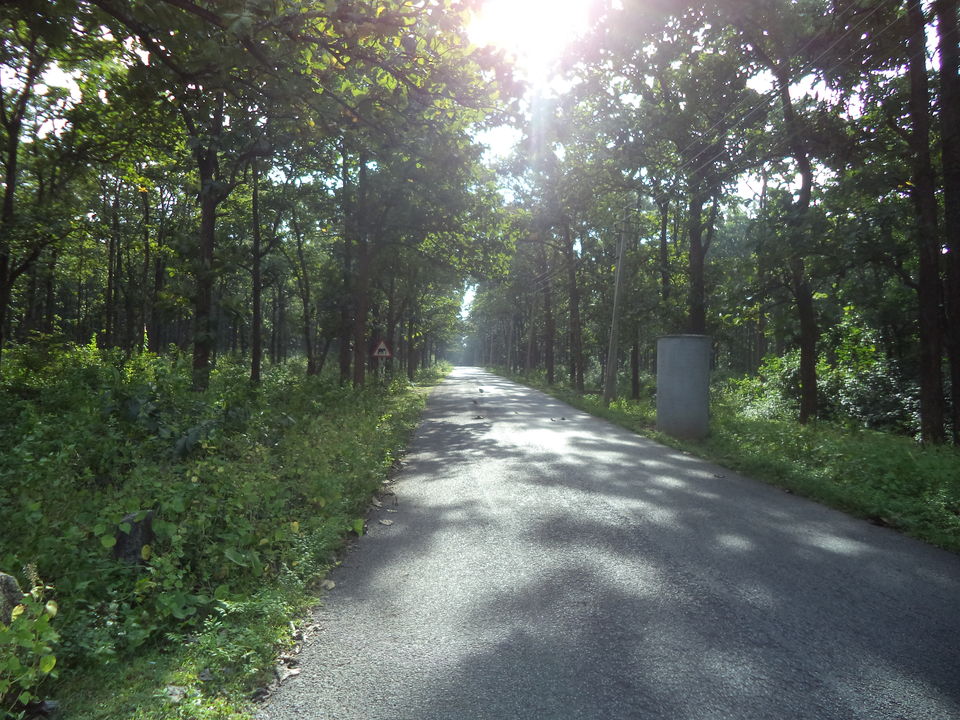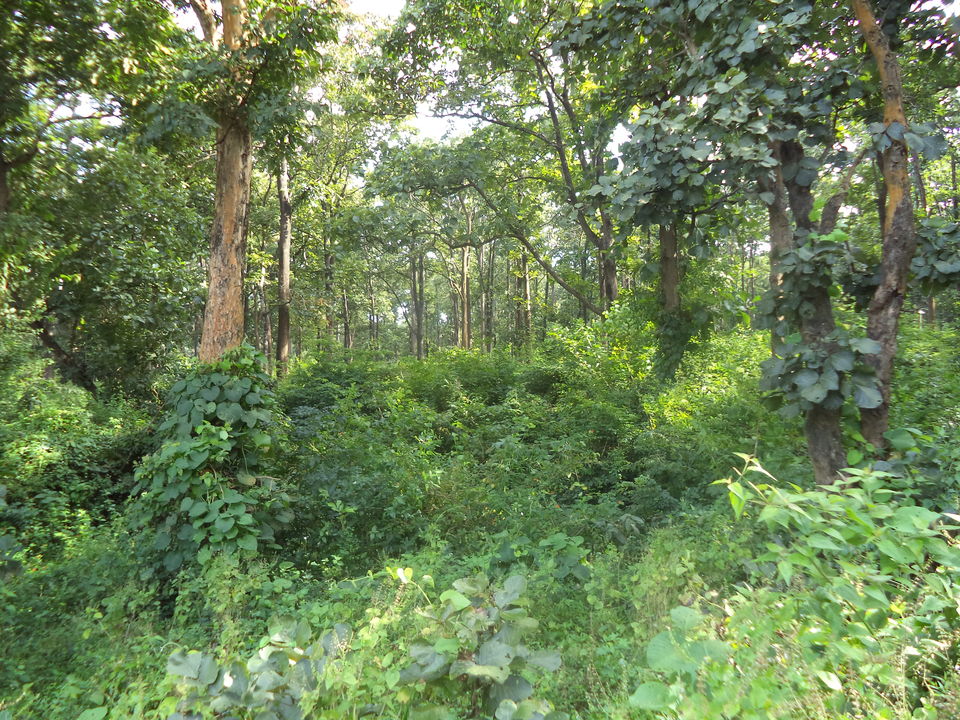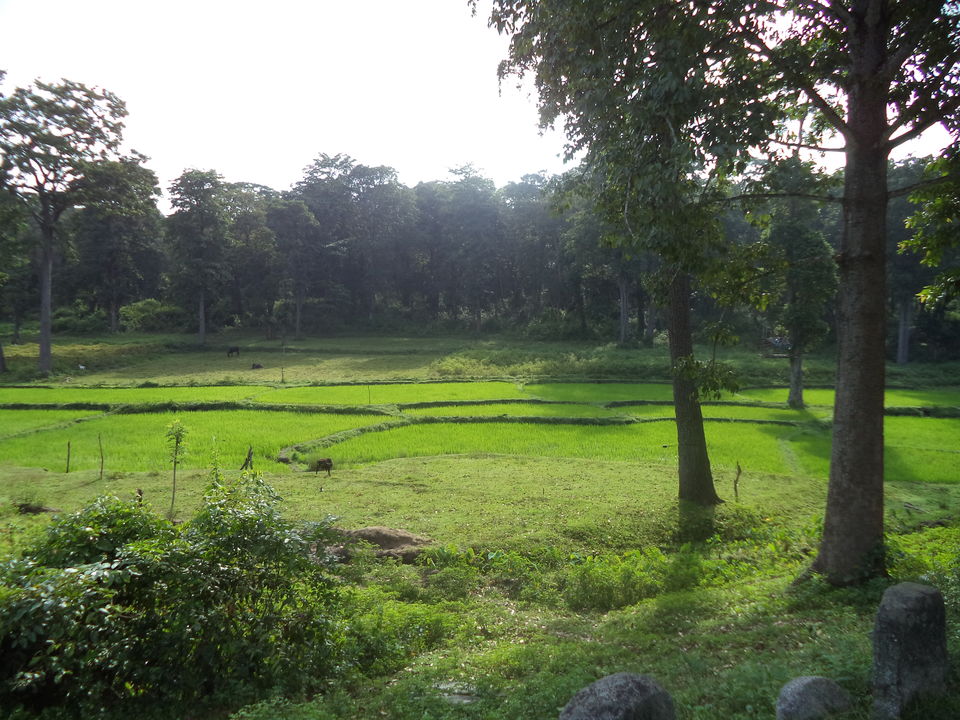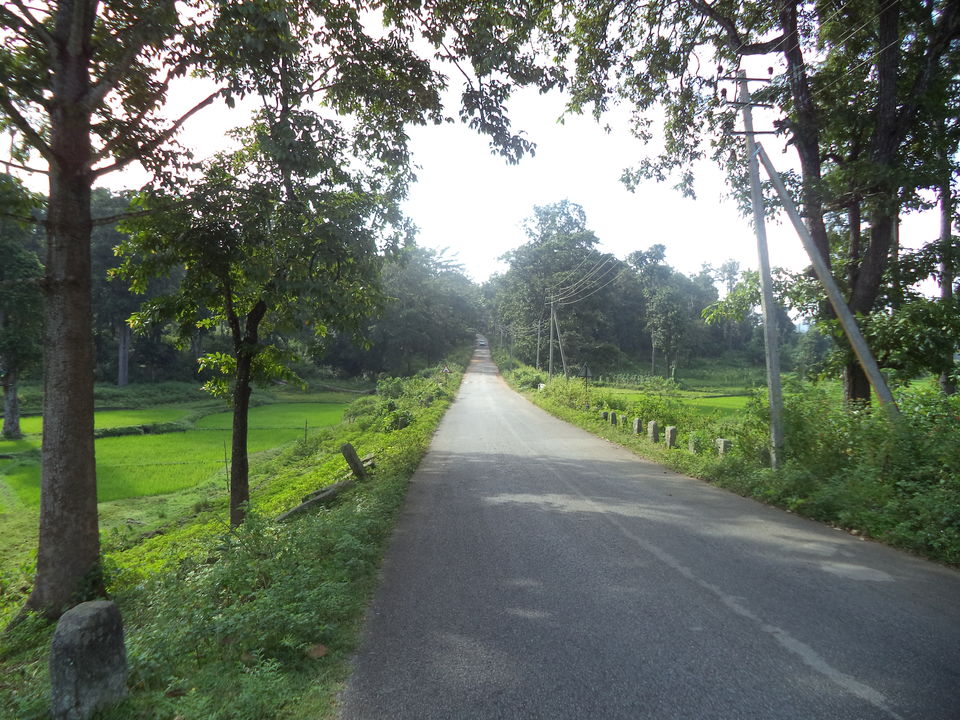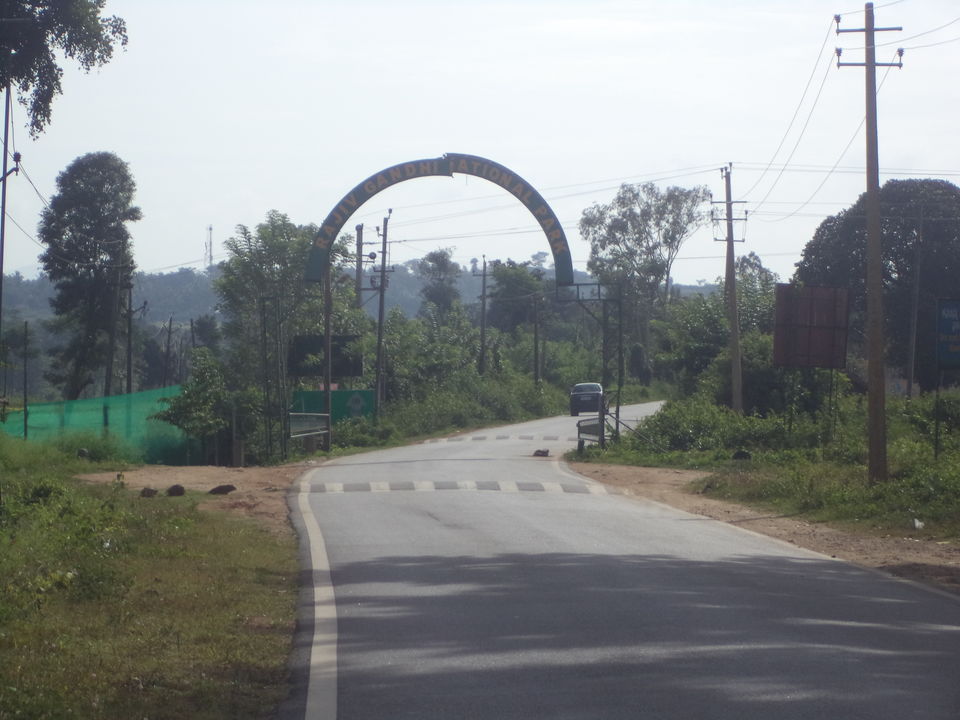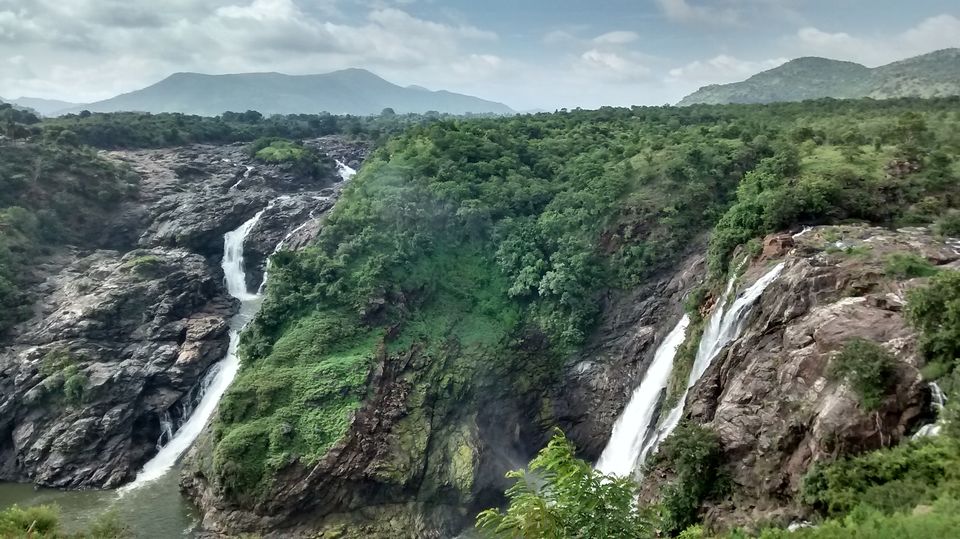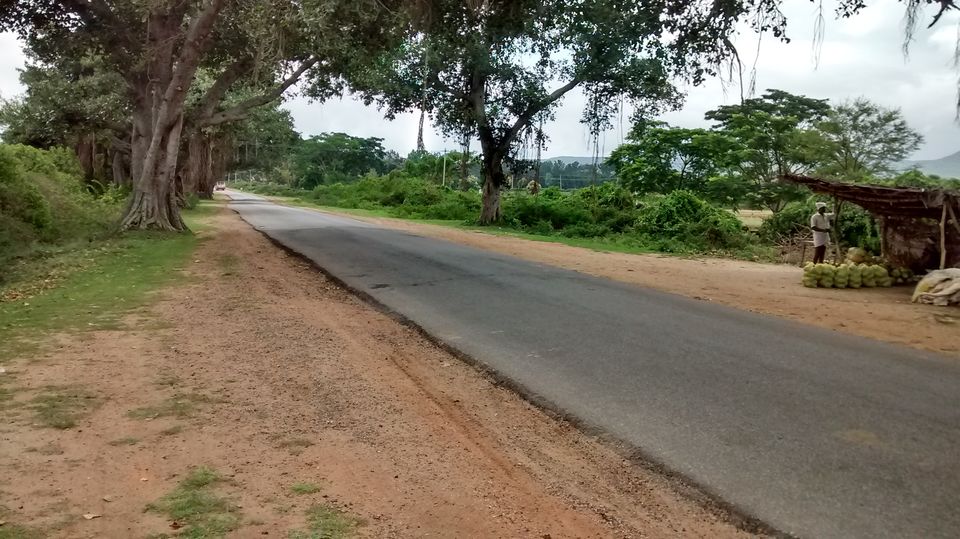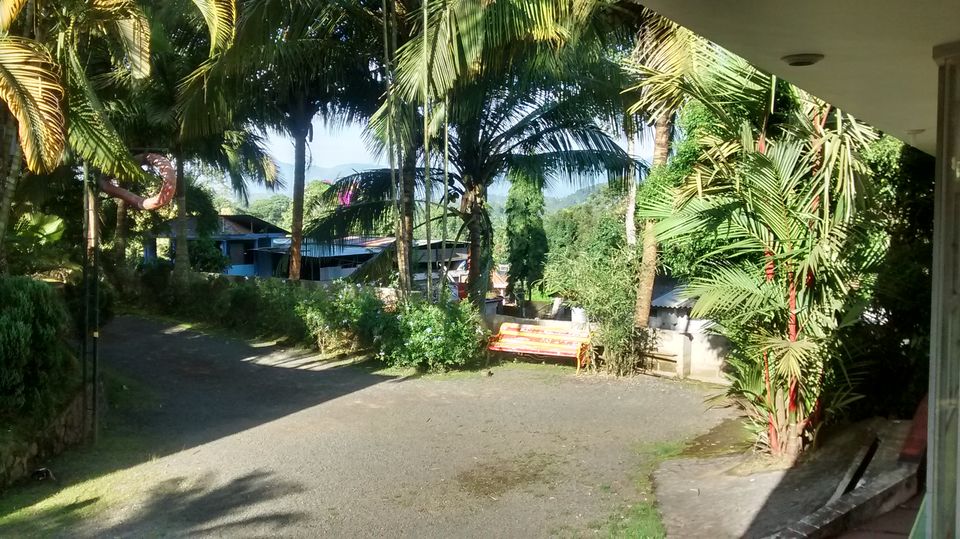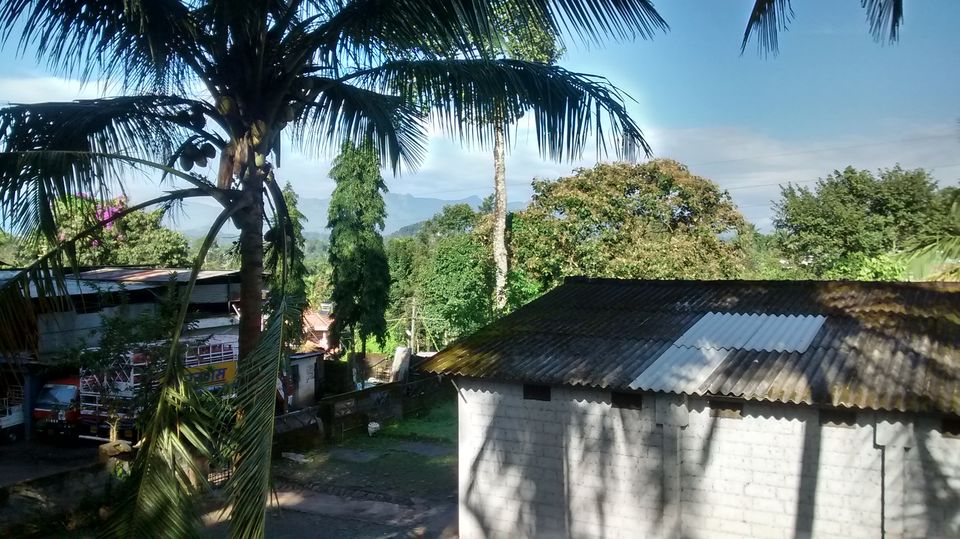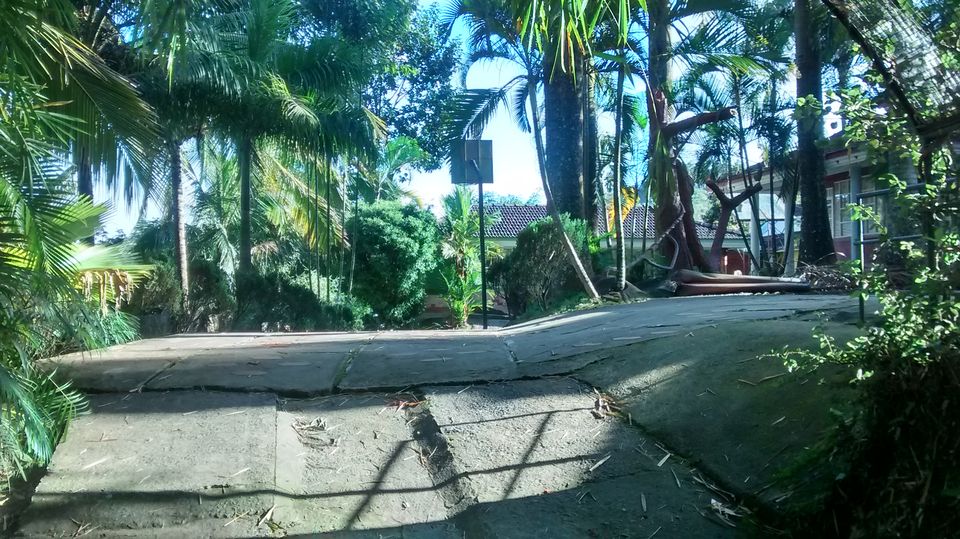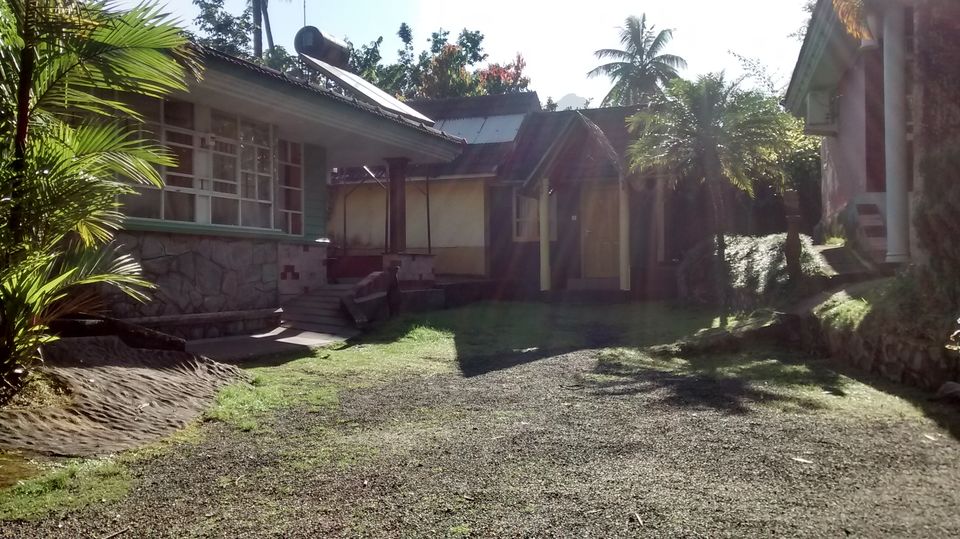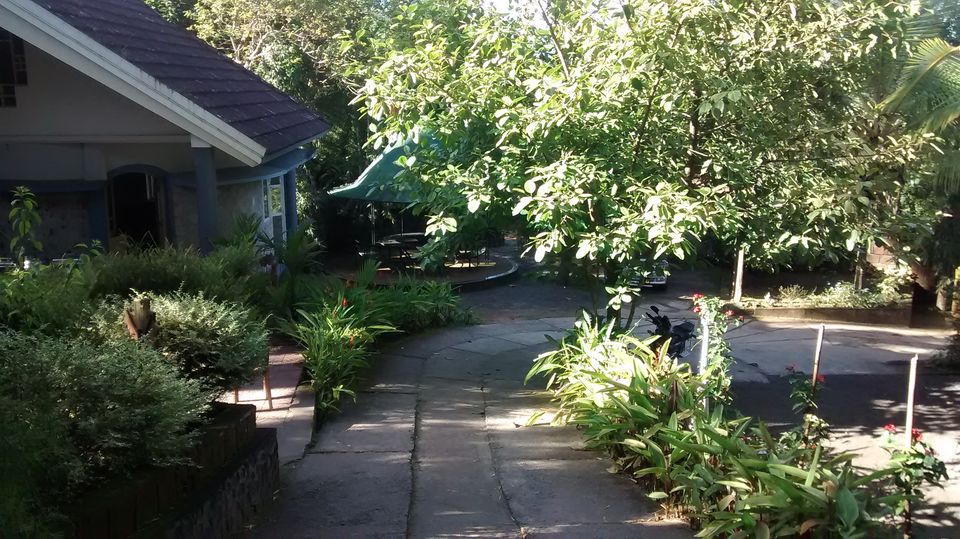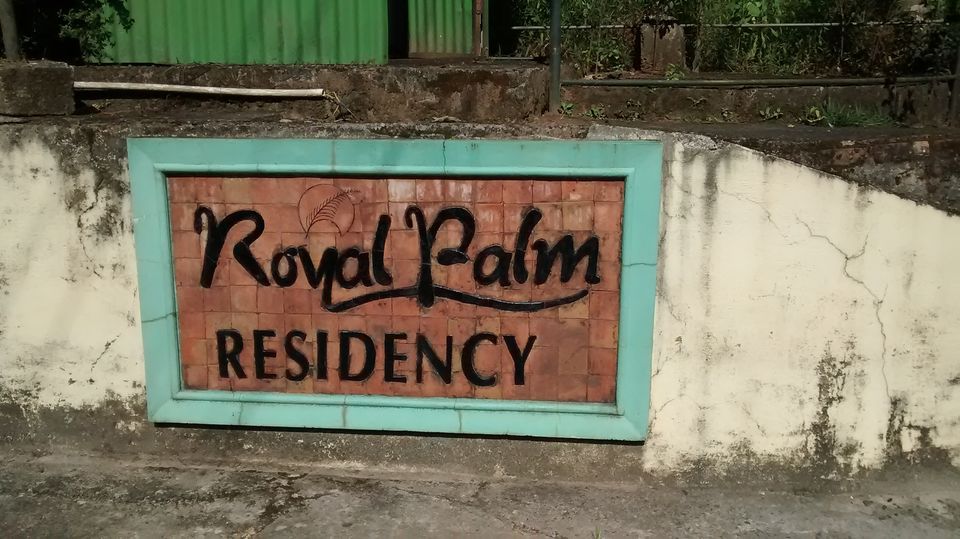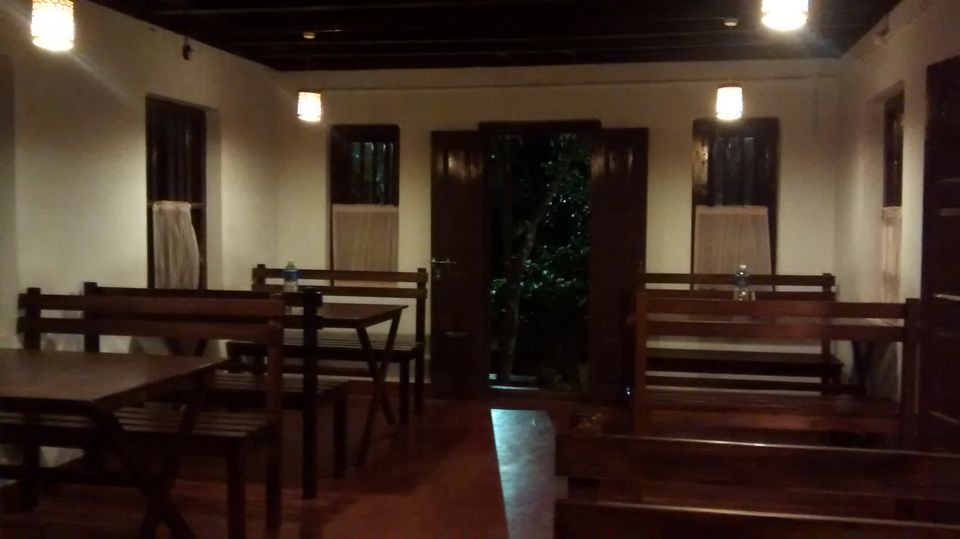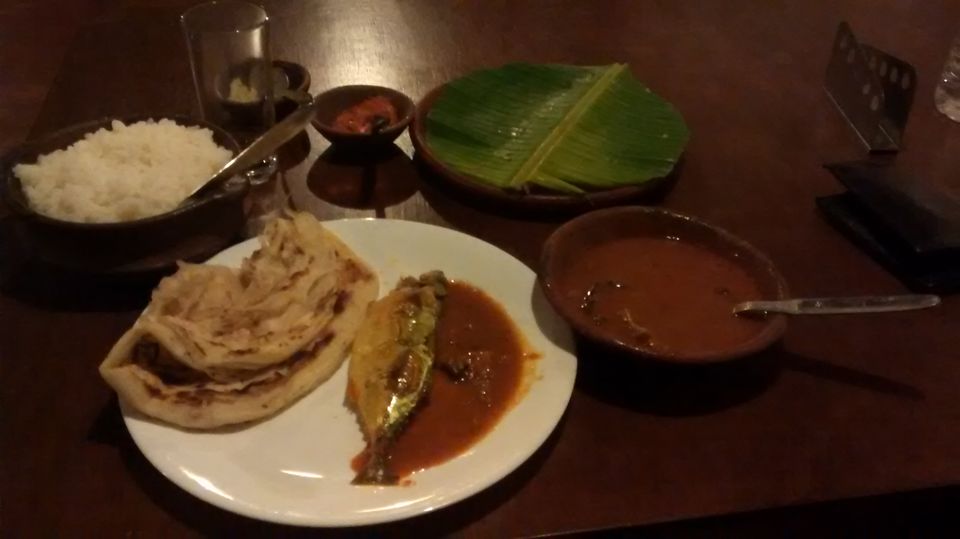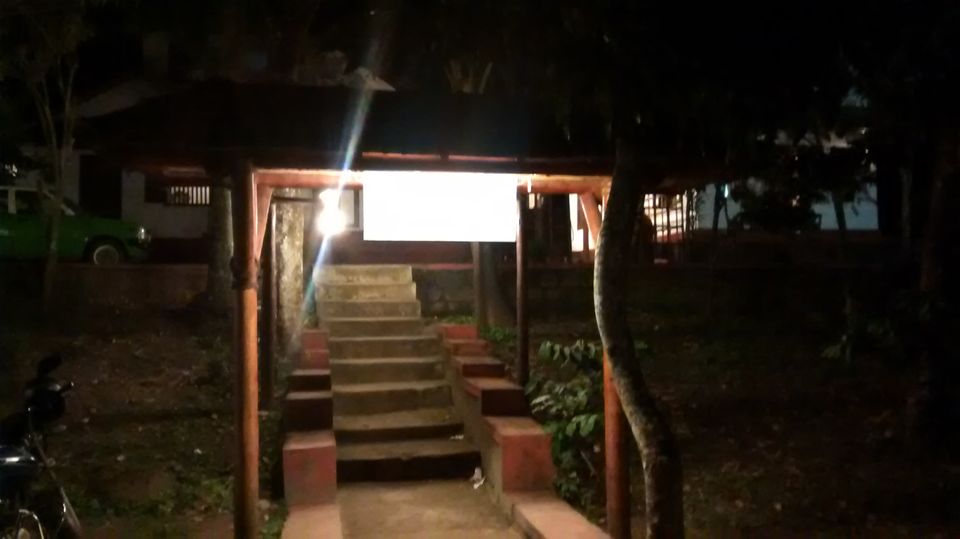 This was my first successful solo ride after two previous fail attempts ( I did mention that in my earlier blog). One backpack , one bike (150 cc), 696 KM's covered in the stretched duration of 3 days . I always wanted to explore Kerala (Gods own country) , there couldn't be another destination then Waynard .It's a gorgeous place & I have never seen such lush greenery around & that in abundance though I have been to Himalayas & Rain Forests of Assam but this experience was different & the views were breath taking . I usually prefer to travel solo as it gives you ample space to mold the journey & do things which you like or allocate your time as per your wish .
"The man who goes alone can start today; but he who travels with another must wait till that other is ready." – Henry David Thoreau My ride was my 150 cc unicorn bike & most folks found it difficult to digest the idea of driving solo on such a mid power range bike & there concerns were genuine .There are always chances of mishaps & especially on these considerably remote & wild route , it can be demanding .
So there are couple of pointers for any wanderer like me , which I learned during such trips .
There may be people like me who don't have a 500 or 350 cc bike but the point is you should know your bike , it should be pretty clear , the things which can be done & things should be refrain from while riding . Usually we get carried away on highways :)
One should know the sweet speed spot for your bike on highways , trying to maintain that speed on the road can surprisingly can give better result .
Take your time , there shouldn't be panic mode while riding , enjoy the ride , give breathing time to your bike . Break your journey into smaller segments & take breaks . Your ride shouldn't be a race . Always remember , a small hindrance can cause more delays & safety should be of utmost importance .
The last point , avoid heavy food . You would not like to go asleep while you are on the bike . :)
I have learned from my past experience that the on-line hotel bookings are always costlier , instead of it try to browse for the hotels or home-stays with the help of these websites & then try to book rooms directly .
In case if time is on shorter end & you are booking it on-line (from these web portals ) , make sure you confirm your booking with the hotel / home-stay directly to avoid any last time inconvenience .
* Above mentioned points are for solo riders though people in a group can also follow it ;)
Day1
I started my journey around 5:30 AM IST to avoid traffic & started following Kanakpura route . Before sunrise I was out of Bangalore . The first hop on the way was Shivanasamudra (Mandya)( 146 KM's ) . This is a beautiful place & famous for it's segmented waterfall . This town splits the river into two streams (It is on the Kaveri River after the river has wound its way through the rocks and ravines of the Deccan Plateau and drops off to form waterfalls.) . Usually the view is spectacular during monsoon seasons when river flows in full stream .
The next hop was Himavad Gopalaswamy Betta (100 KM's) it is a hill (betta in Kannada) located in the Chamarajanagar district , there is a temple at the top of the hill . Though as time was on shorter side , couldn't explore much of this area .
Here comes the amazing part of Day 1 , a ride through Bandipur National Park towards Sultan Bathery, Kerala (56 KM's) . I must say though I didn't see any wild animals (carnivores)on the way except couple of Monkeys , Deer & a glimps of wild Elephant crossing the road but I felt the adrenaline rush in my veins . Try to avoid any honking in the area . The roads are well maintained .
From Sultan Bathery to Kalpetta (Waynard) , distance was mere 25 KM's , the roads are amazing so it didn't take me longer to reach at my hideout . Unfortunately I was so tired that I snoozed off in the evening & woke up in the morning , which means no exploration of the area & skipped my dinner too .
Day 2
After breakfast , decided to explore the places which I knew about . Vythiri was the first spot , I was amazed to see the beauty of this & surrounding places . Tea Gardens were the highlight . After spending some time here , moved on to the next spot in the list ; Banasura Sagar Dam & Banasuramala Meenmutty Waterfalls .
I spent most of my time here , exploring nearby forests , taken bath in the fall & enjoyed speed boar ride , unfortunately I don't know the names . However the highlight of the day was lunch . I luckily got an opportunity to spent the afternoon with a local couple & they offered me a place to park my bike , tasty lunch & butter milk . It was my bad luck that they only knew Malyalam & I had no idea whatever they were trying to explain or ask . This was an amazing experience , the hospitality & affection I observed is very rare these days . I returned to the town evening , got my bike checked (routine inspection) as there was another long ride was ahead of me .
After a wonderful day , decided to enjoy dinner at Hotel 1980 (Kalpetta ByPass) , the fish curry was amazing & pocket friendly too .
Day 3
Woke up early in the morning , packed my stuff in the rucksack , lodged it to back of my bike with the help of chords . I left my hotel by 7:00 in the morning & took the route to Nagarhole National Park to Mysore by pass . This route gave me a chance to actually see rural life in Kerala & its amazing beauty . The route in the park was an experience in itself . The morning dew & absolute silence has compounded it's serene & unadulterated enchantress . A close encounter with Wild Buffalo will always keep me reminding there is nothing called controlling nature . After coming here I realized the term "time can be still" is logical .
After entering Mysore , I realized the reality of life & the routine we are gulped in :(
" I captured some of the snaps during my three days solo ride . The overall distance covered was 698 KM's & got a chance to meet local people & experience rural Kerala . I had a close encounter with wild-lings & my bum is sore because of the ride (of course) but it was worth it . On a solo ride , usually it gets difficult to capture a moment on a camera which you want to imbibe . I regret of same , there were occasions when I wished , if I could have captured it on frame (Wild Buffalo staring at me & questioning me - who are you ? or the Wild Elephant herd I saw in Bandipur ) , Never-mind , next time I'll be more prepared & careful . "
Cheers !!