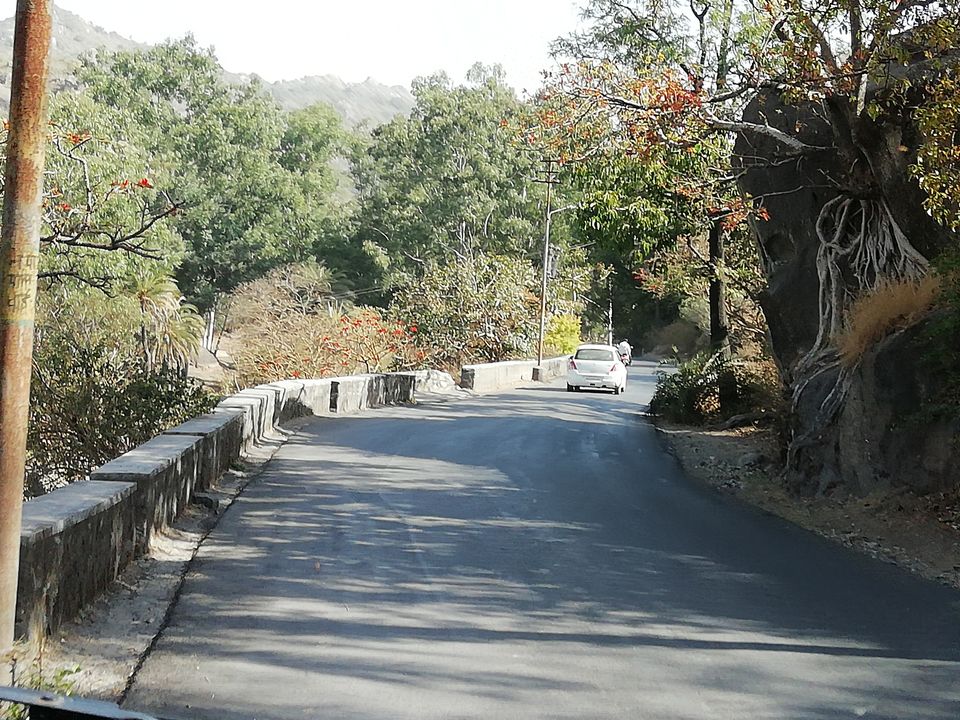 Me and my dear dear friend Rachana Verma, who is lovingly called Rancho by our friends group, cause she shows traits like Ranchoddas Chanchad, planned to go for a trip together. So we boarded the train on 23 March, 2018 from Old Delhi railway station. So we have a ritual of having burgers from McD at old Delhi station which we followed. We had booked sleeper seats in DEE RJT Express. It's departure time was 1:20 pm and arrival at Mount Abu was at 2:35 am, the same night.
Mount Abu Railway Station
We reached the station at around 3 am on Saturday. We waited till it was morning. We took an auto to the bus stop costing Rs. 10 per head. There was Vasudhara Raje's Swachh Bharat Abhiyan poster all over. We inquired about the bus which would take us uphill. We waited there for around half an hour and then boarded the bus.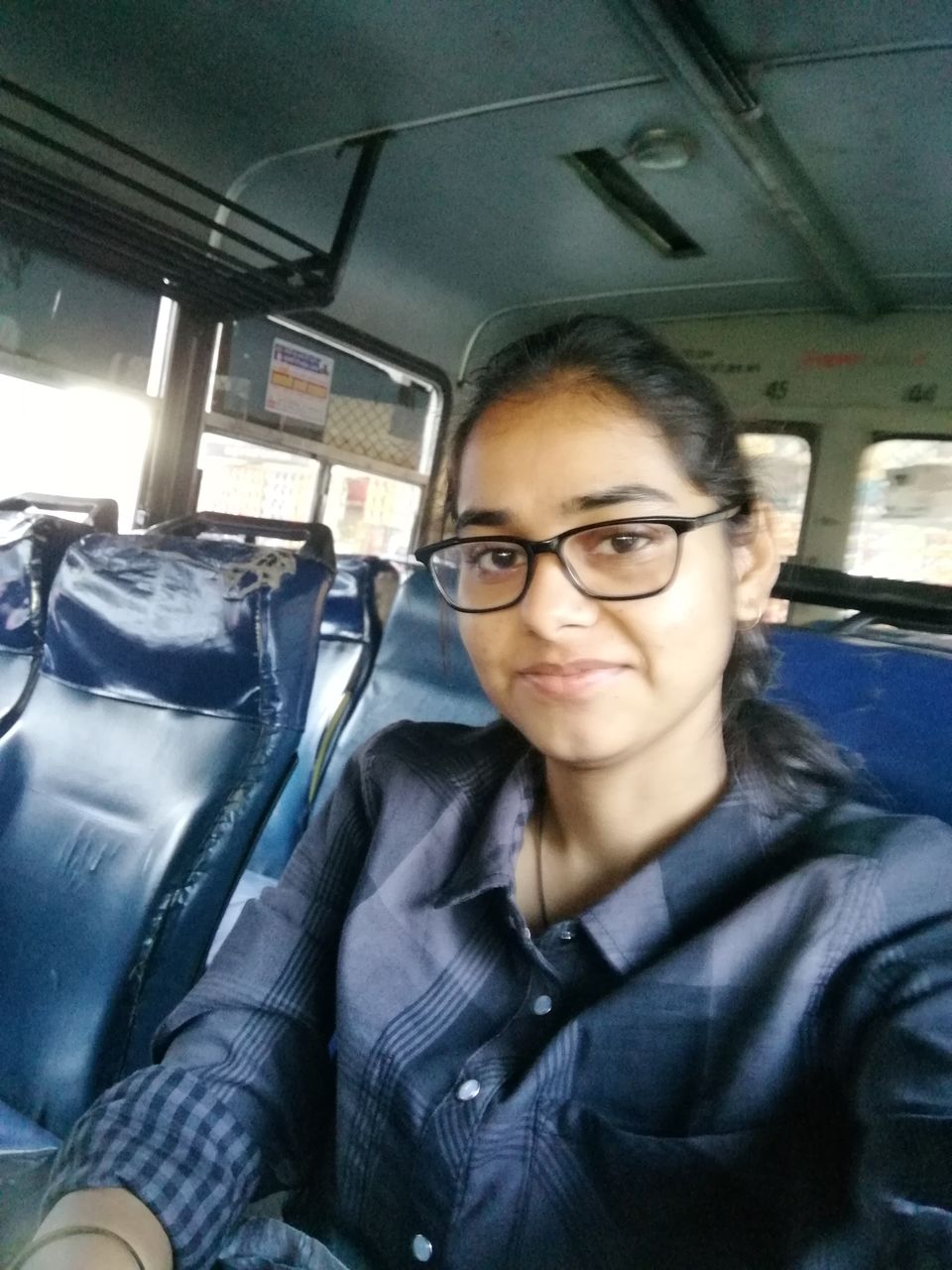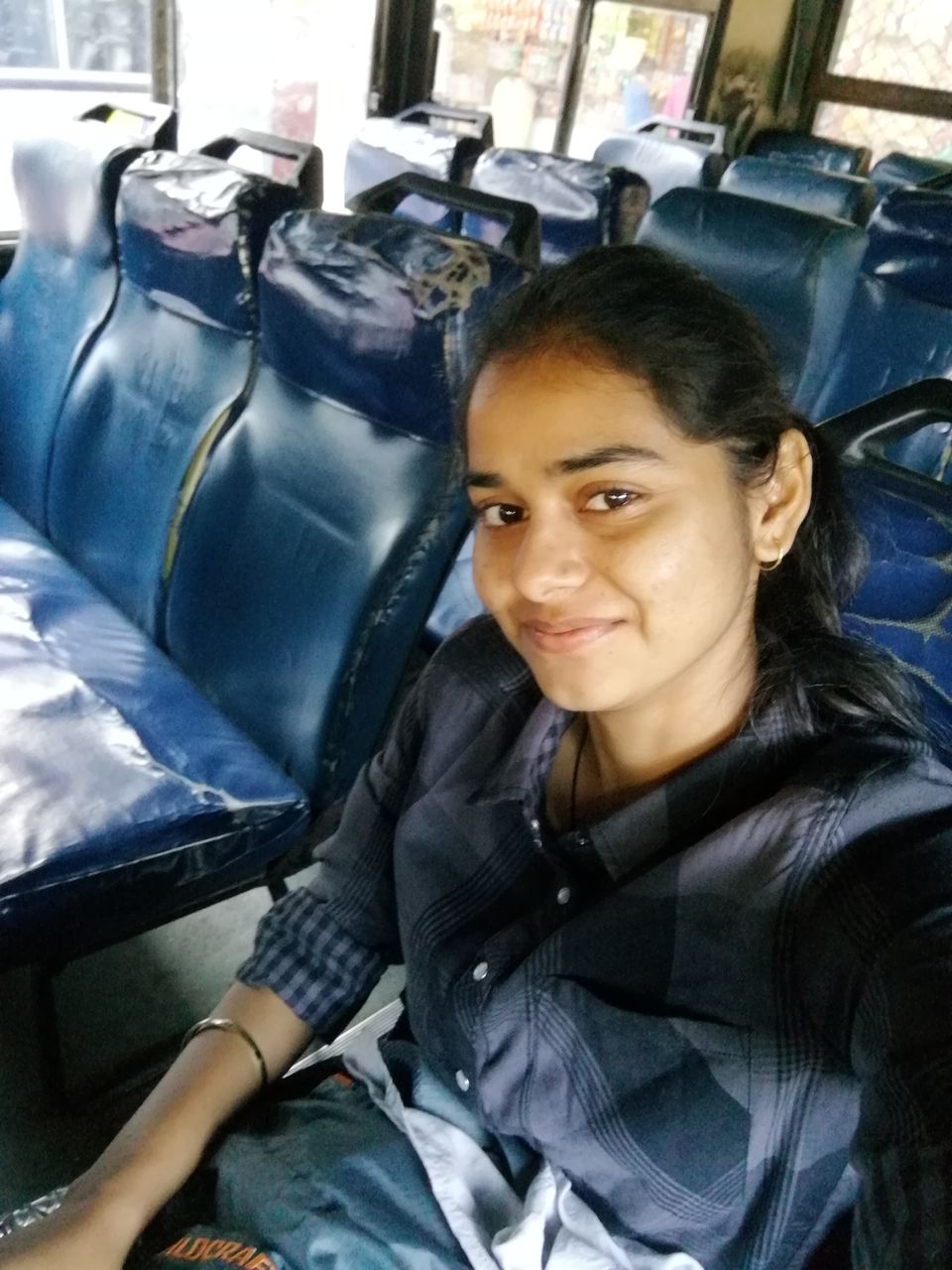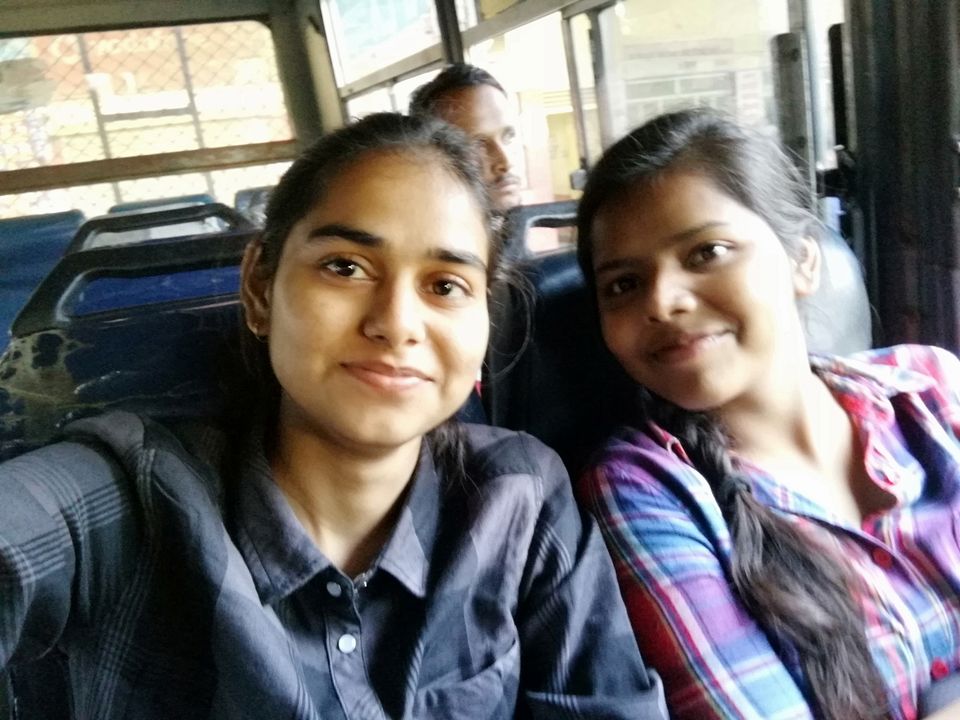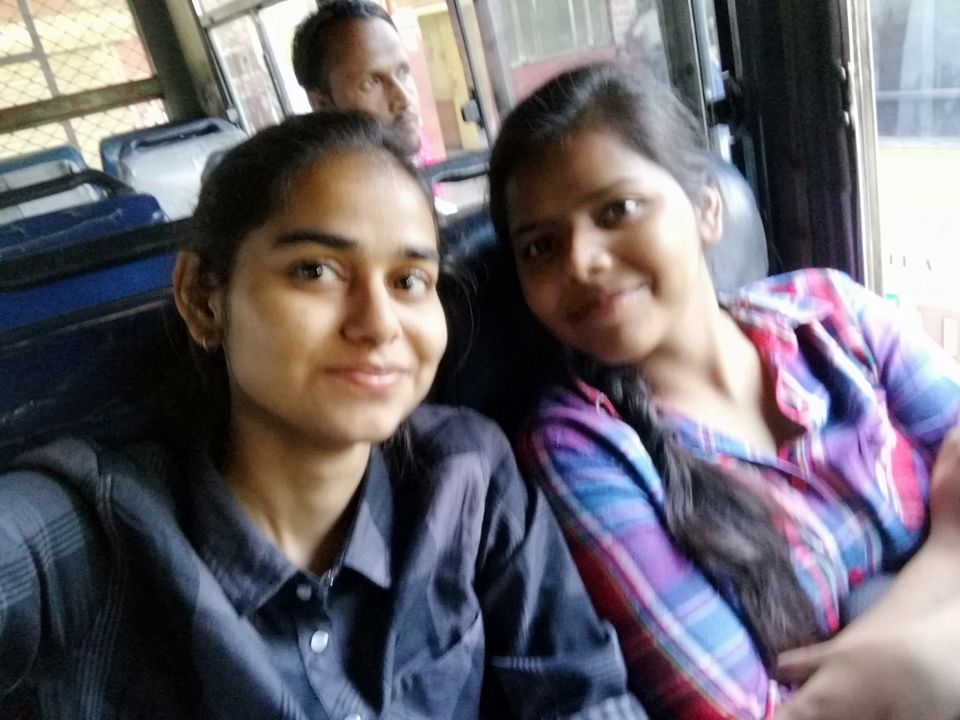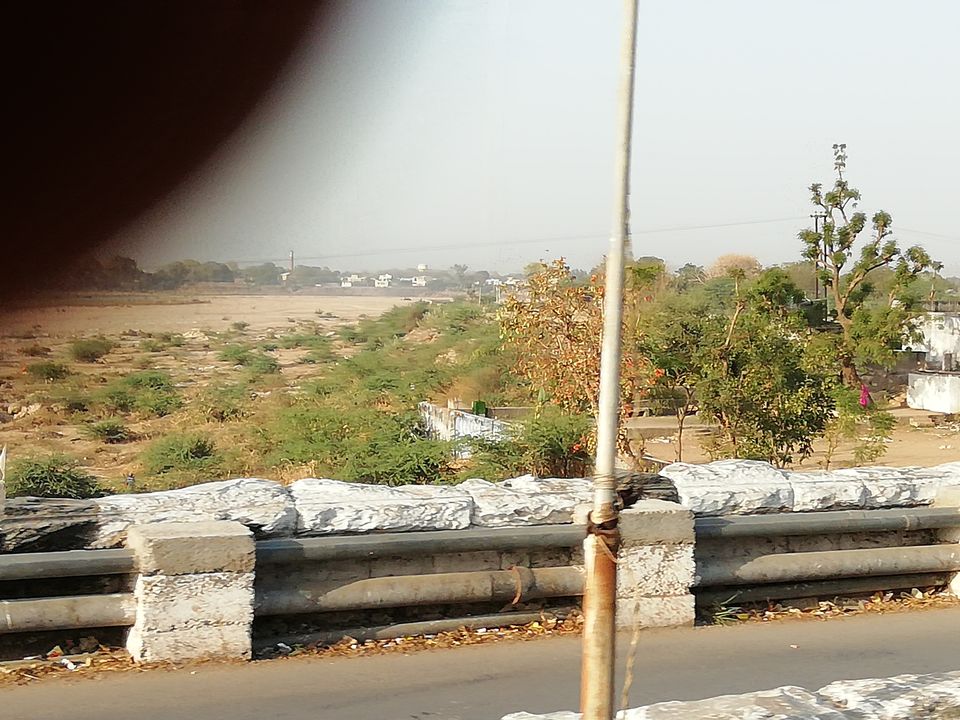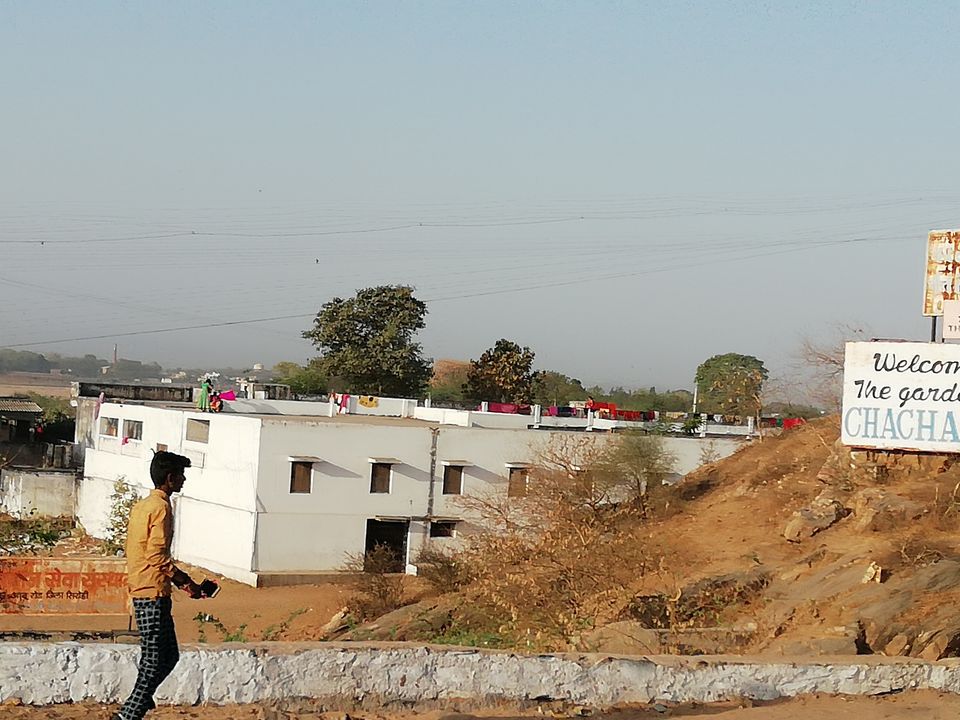 We reached uphill. The bus stop uphill seemed old construction. We got down and were having some snacks when came a dalla(mediator). He spotted us and started telling us to book a vehicle to visit all the places there. I don't remember the exact amount we paid, but we negotiated a lot. Finally we boarded the jeep, with a whole lot of other people.
The first stop was Universal Peace Hall. It is the headquarter of Brahma Kumari. The Brahma Kumaris are a spiritual movement that originated in Hyderabad, Sindh, during the 1930s. The Brahma Kumaris movement was founded by Lekhraj Kripalani.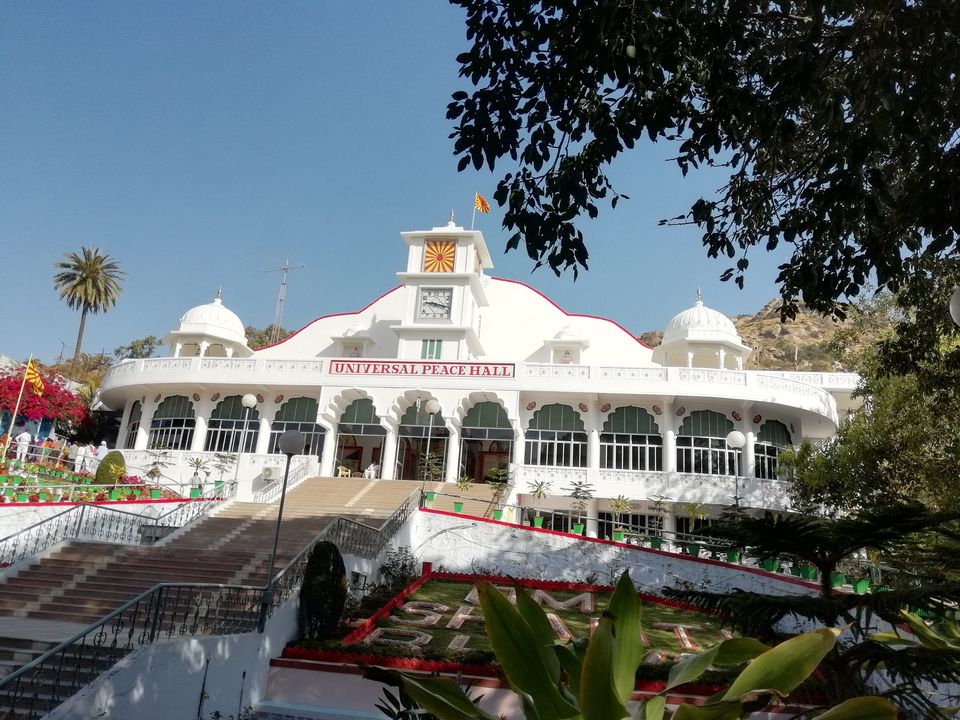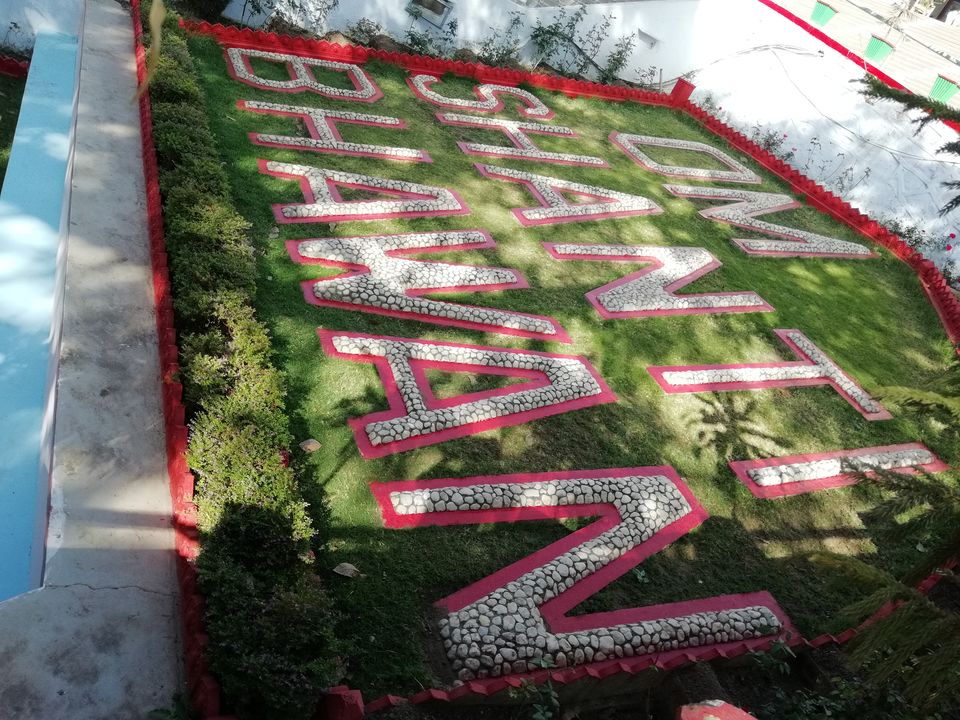 We were caught by the kumaris and were preached, both of us were surely not interested in that. We did some nain mataka(eye contact) and planned to escape, which we did successfully. Also, we got scolded twice for roaming in places we should not cause the Dora the explorer is our ancestor.
The credit for all these picture and many similar goes to Rachana Verma. It was taken from the moving jeep. But, but, but, she forced my head into the seat to take these pictures cause I was blocking her cameras lens. The torture continued for half an hour.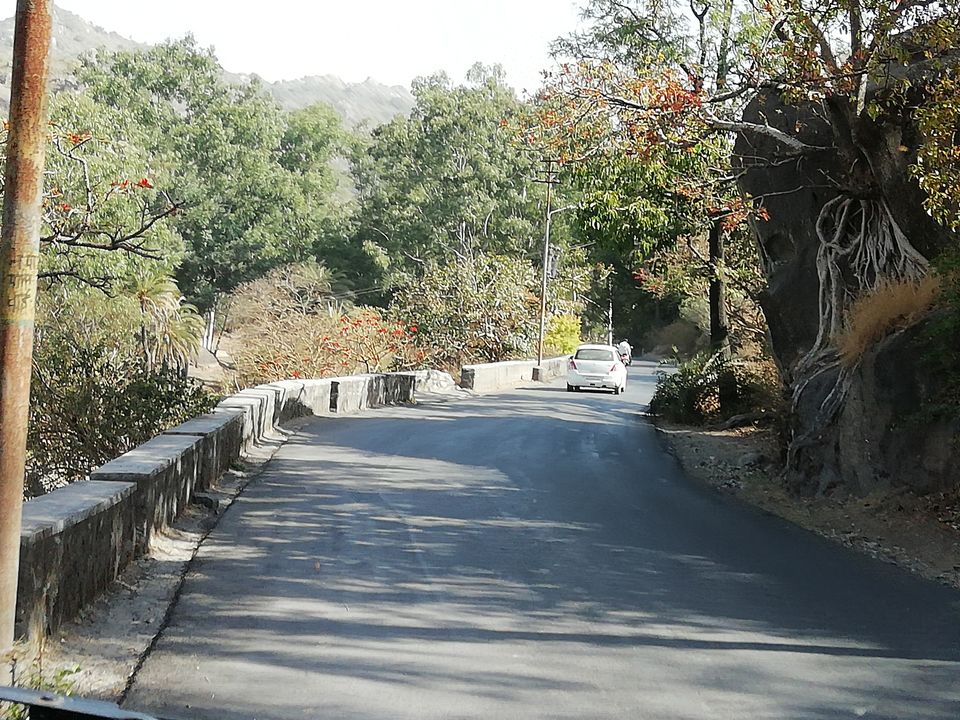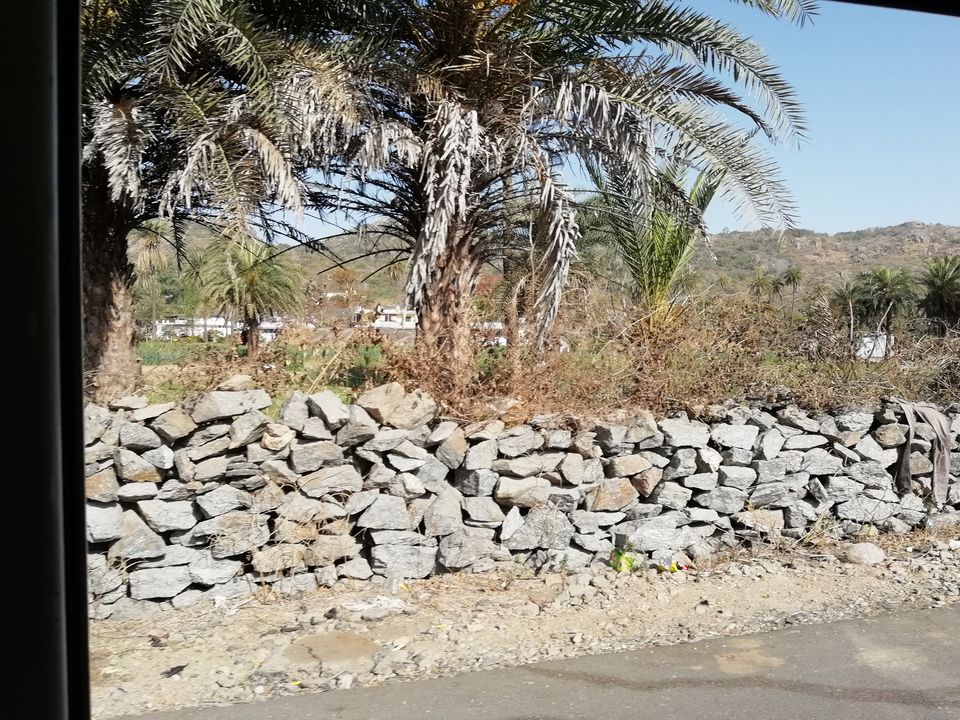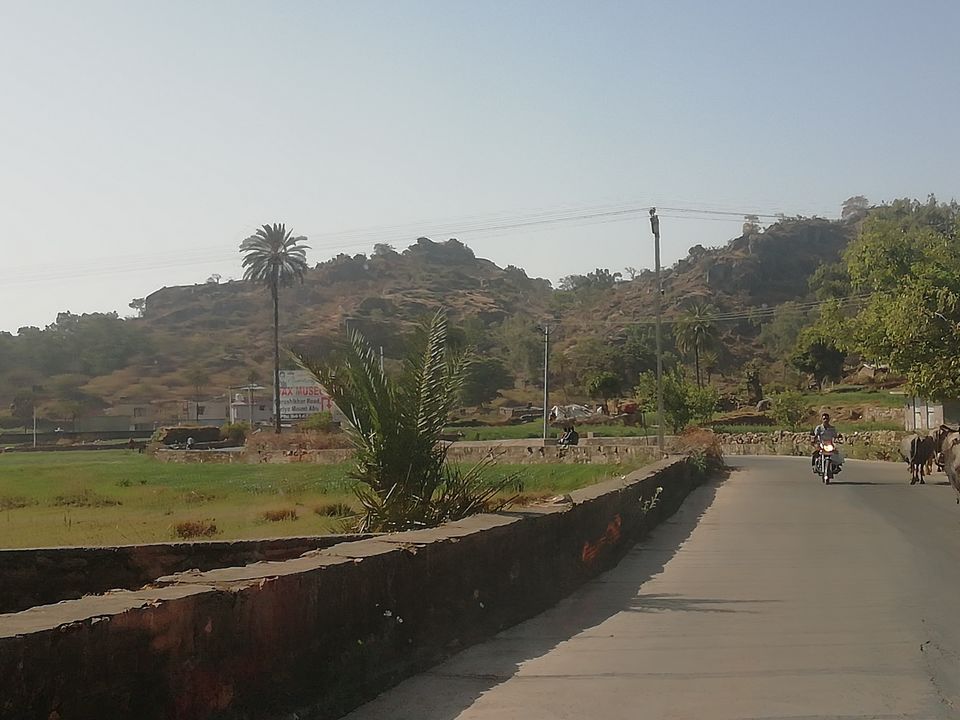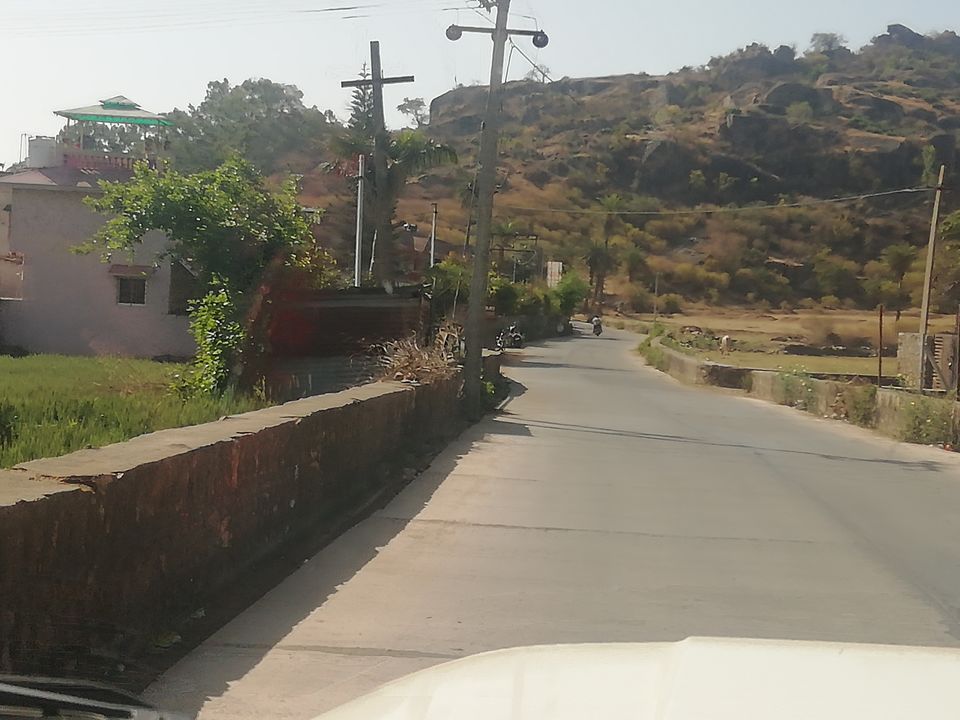 The second stop was a small temple, which had some fantastic history behind it, which I don't remember.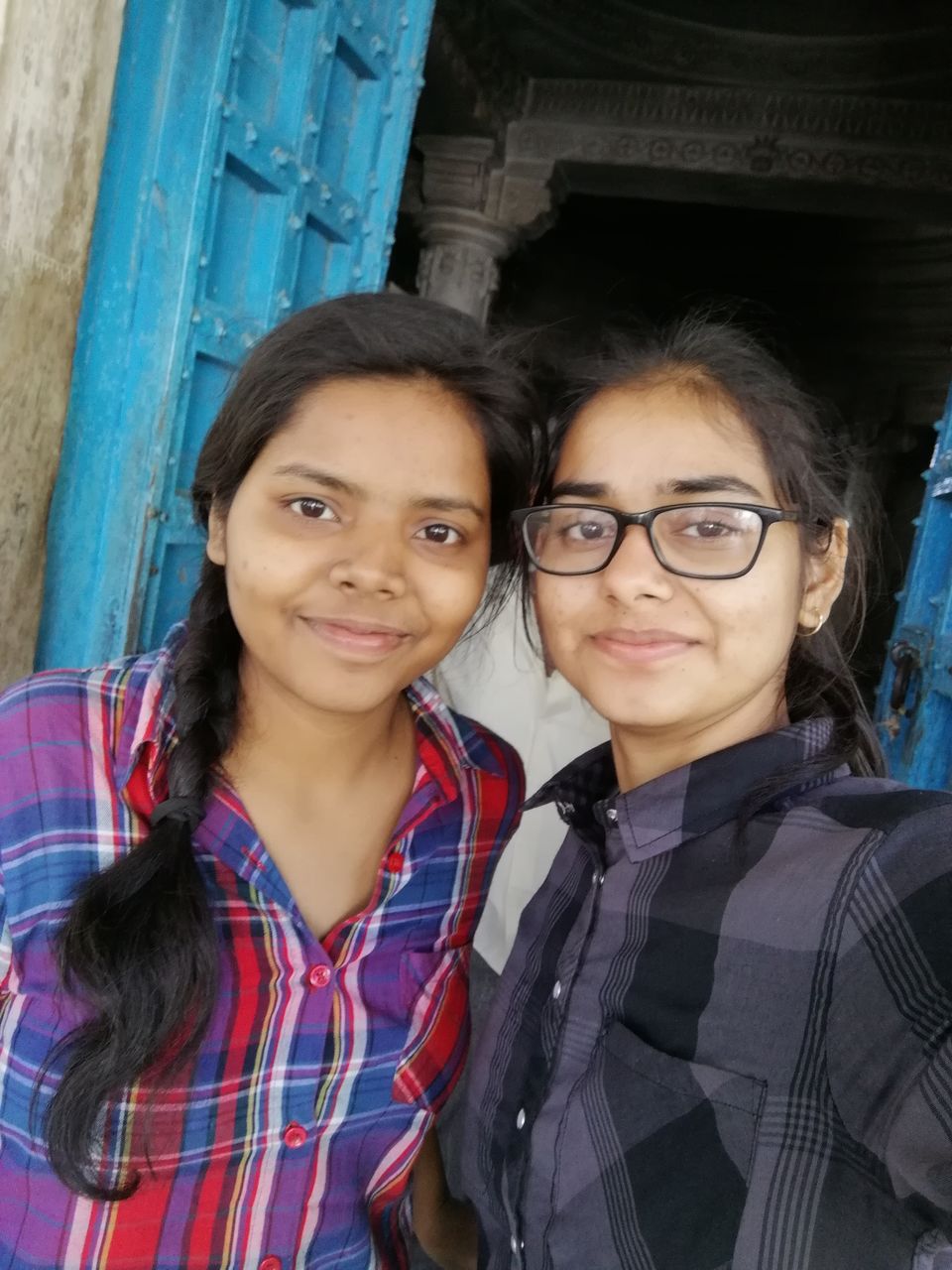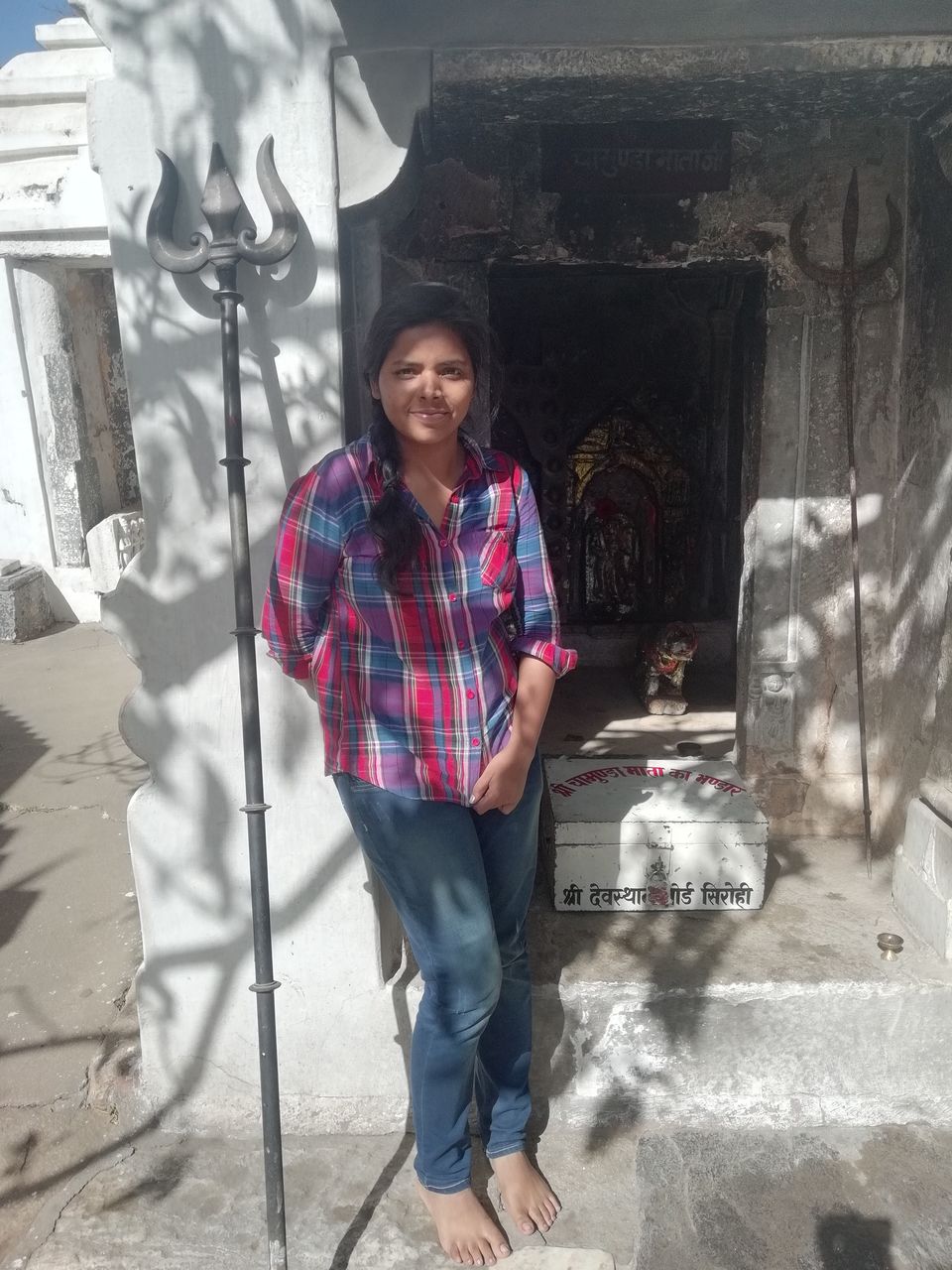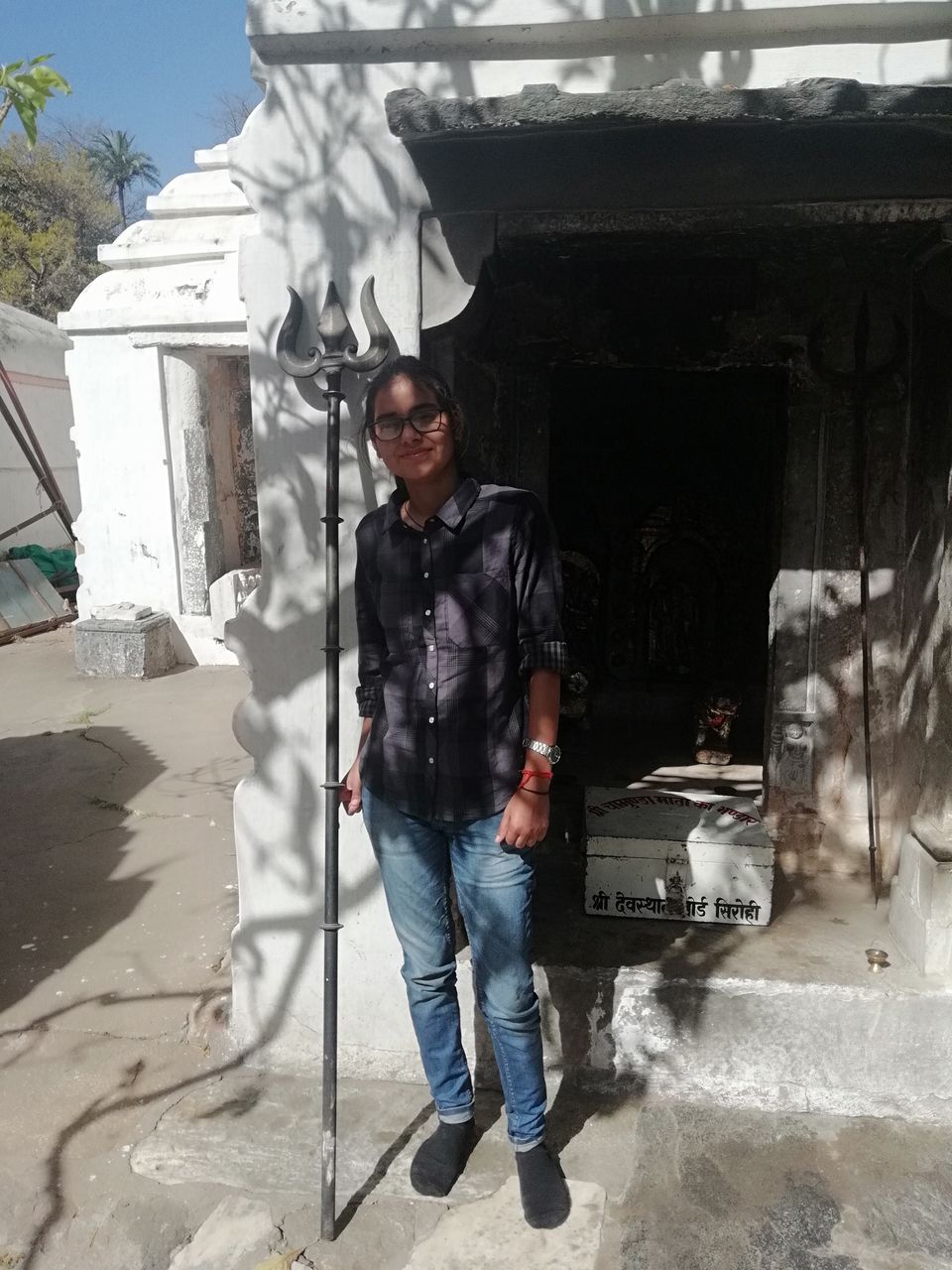 We reached the third spot, that was the highest point of Mount Abu and a temple was situated there. The driver dropped us at a distance from the temple, the remaining distance was to be walked.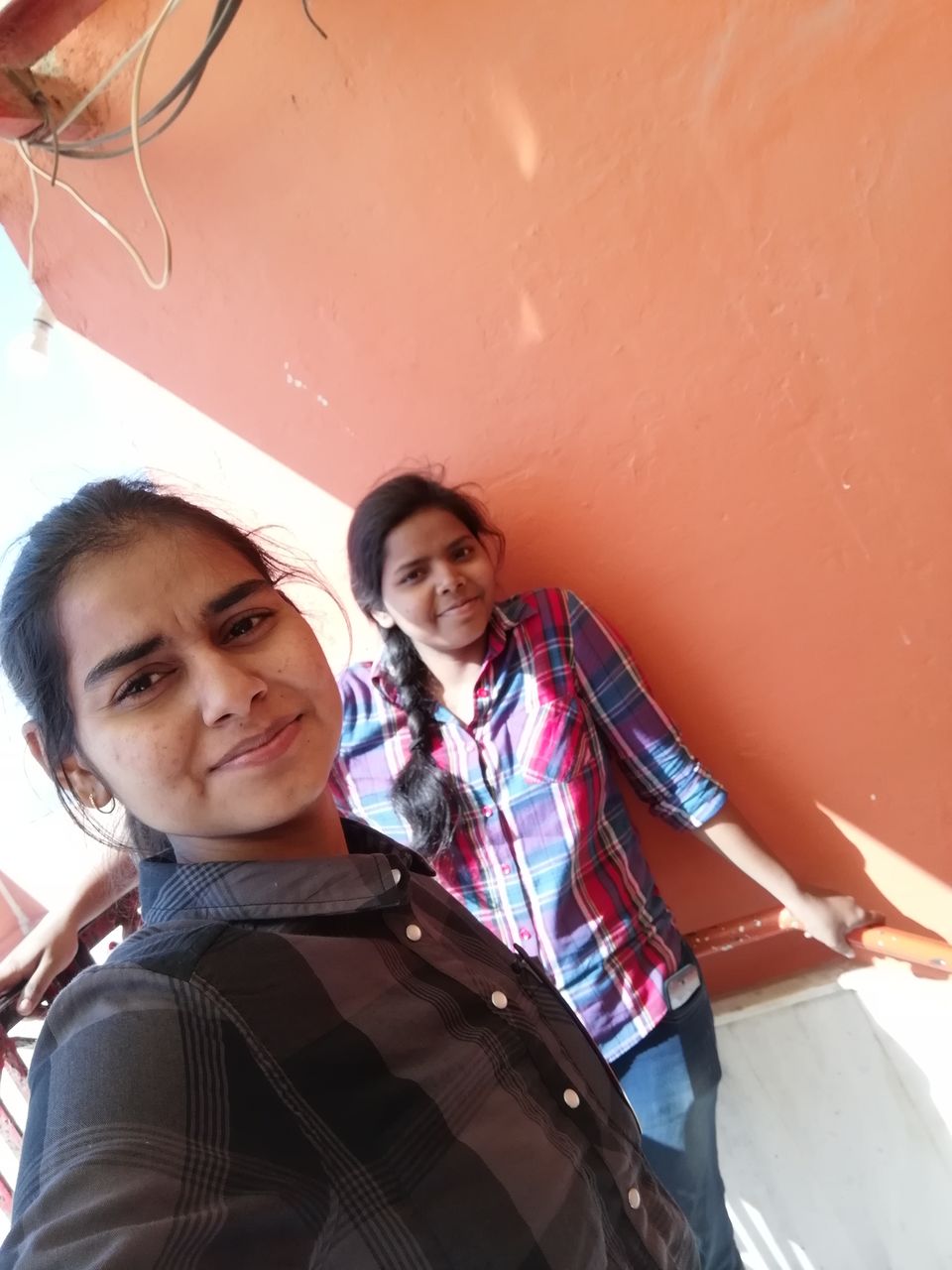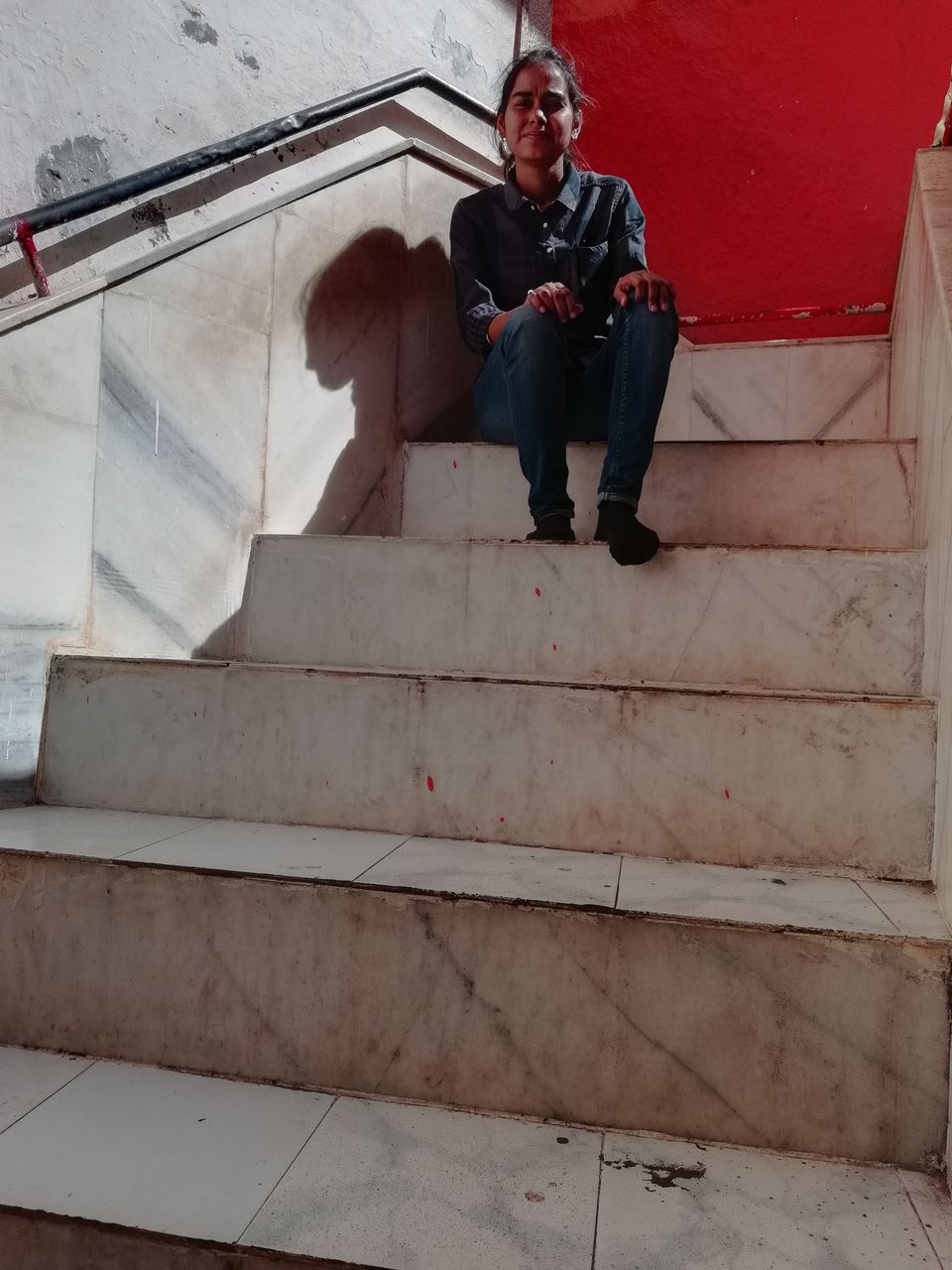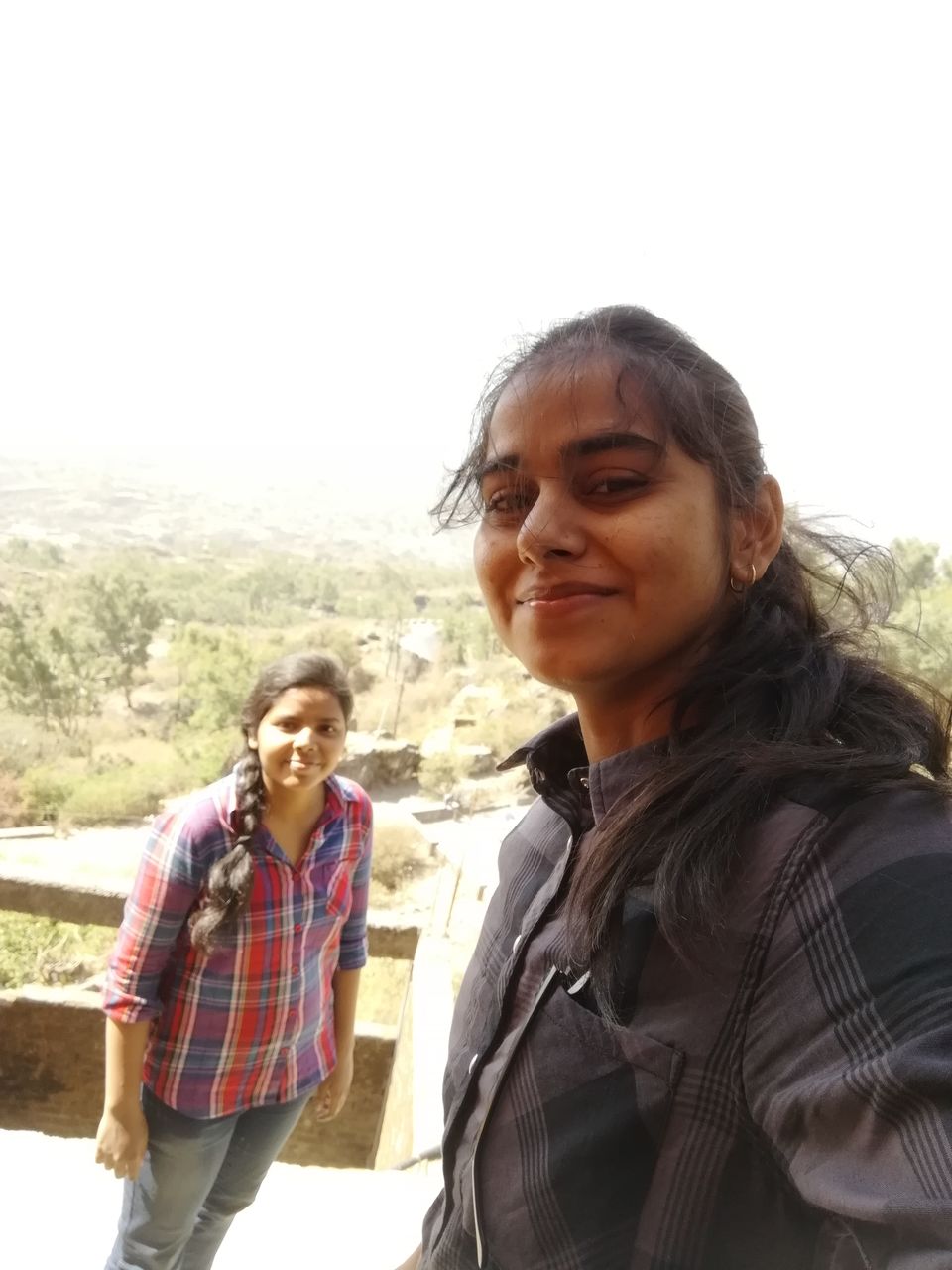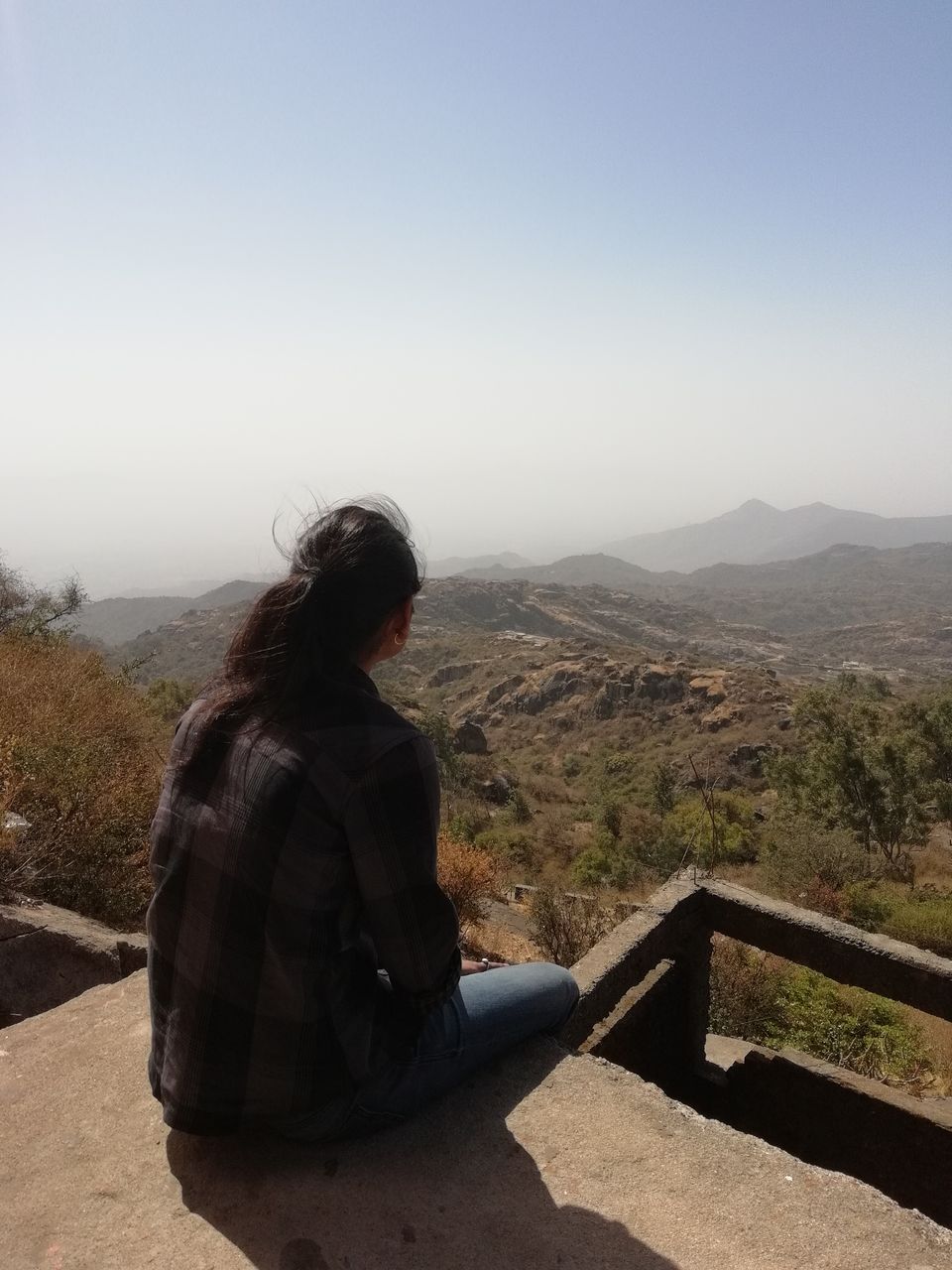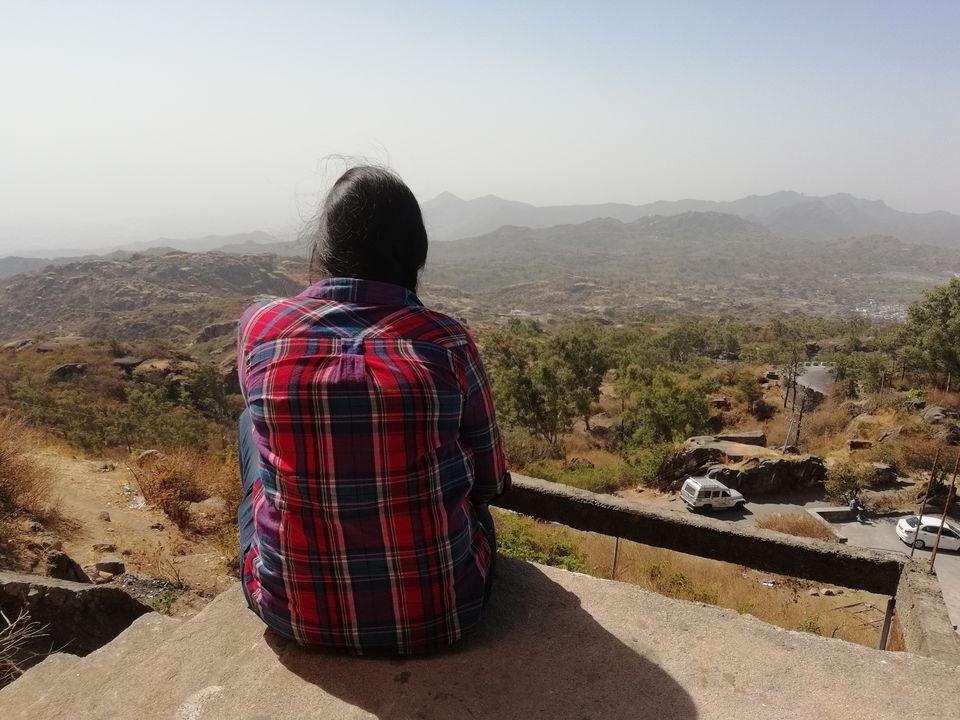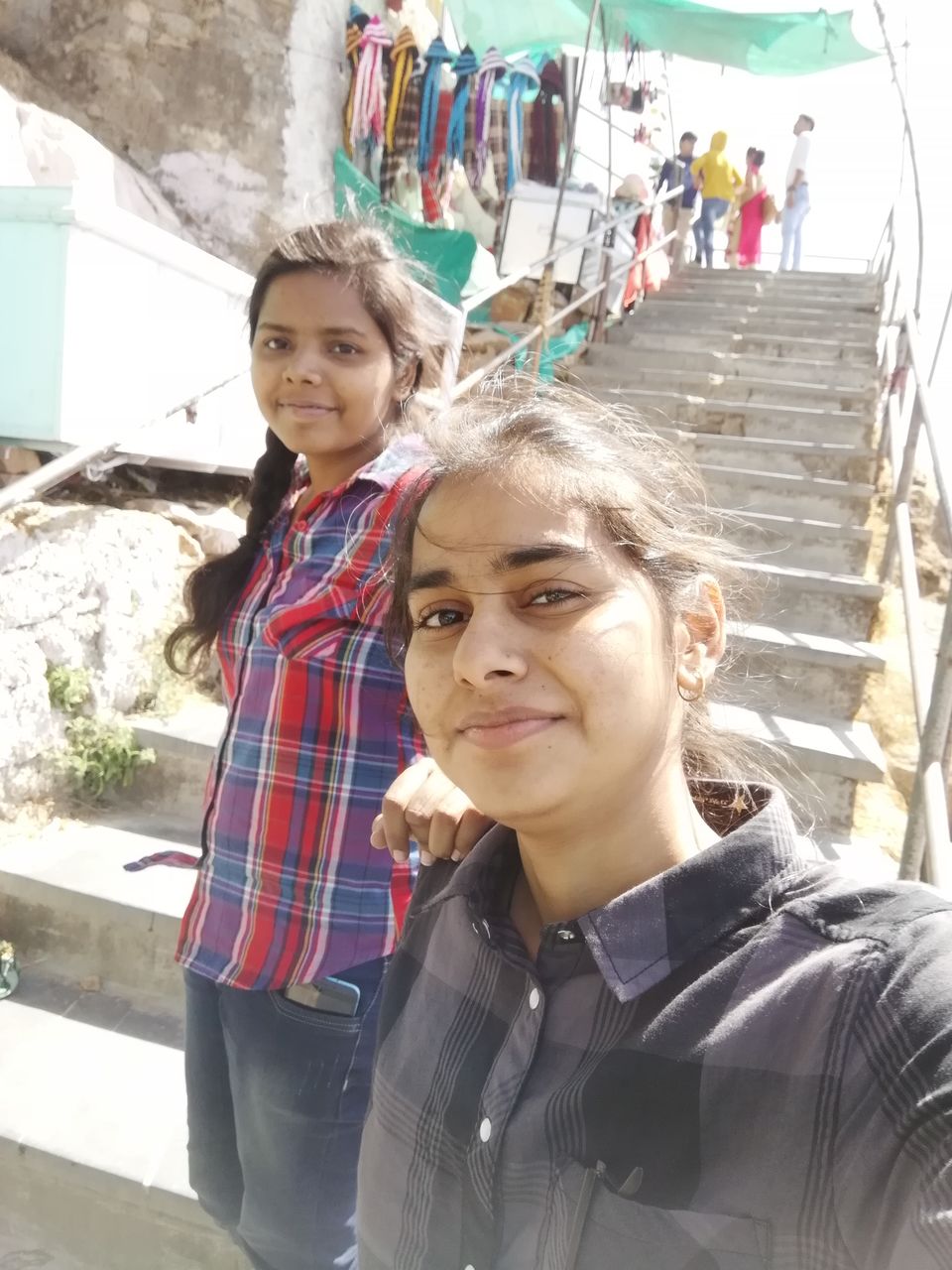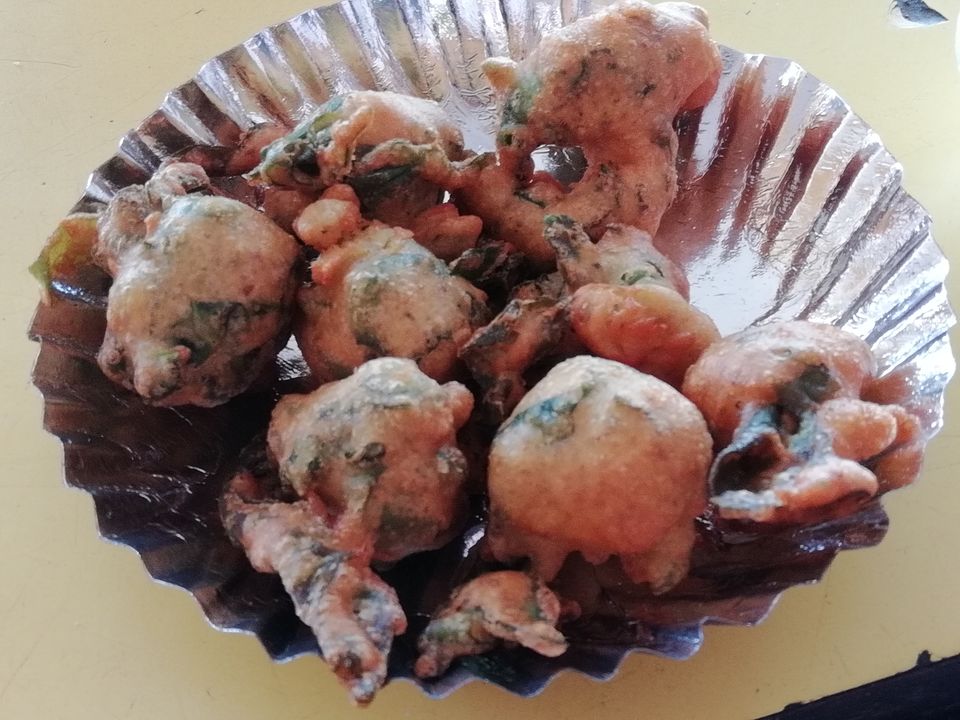 It was a considerable path uphill. The view from the top point was beautiful. One could stare at it all day long. But we had to return obviously. While returning Rachana bought something from a small shop(and left her wallet there). We got down and had pakodis which were yummm, worth trying. While we were having it Rancho realised she lost her wallet. We went up again to look for it.She got the wallet back at the same shop. Mind your possessions when you are at such places not everyone would be lucky to get it back.
The next stop was sunset point. We saw local Rajasthani models who had come there for photoshoots with horse and other props.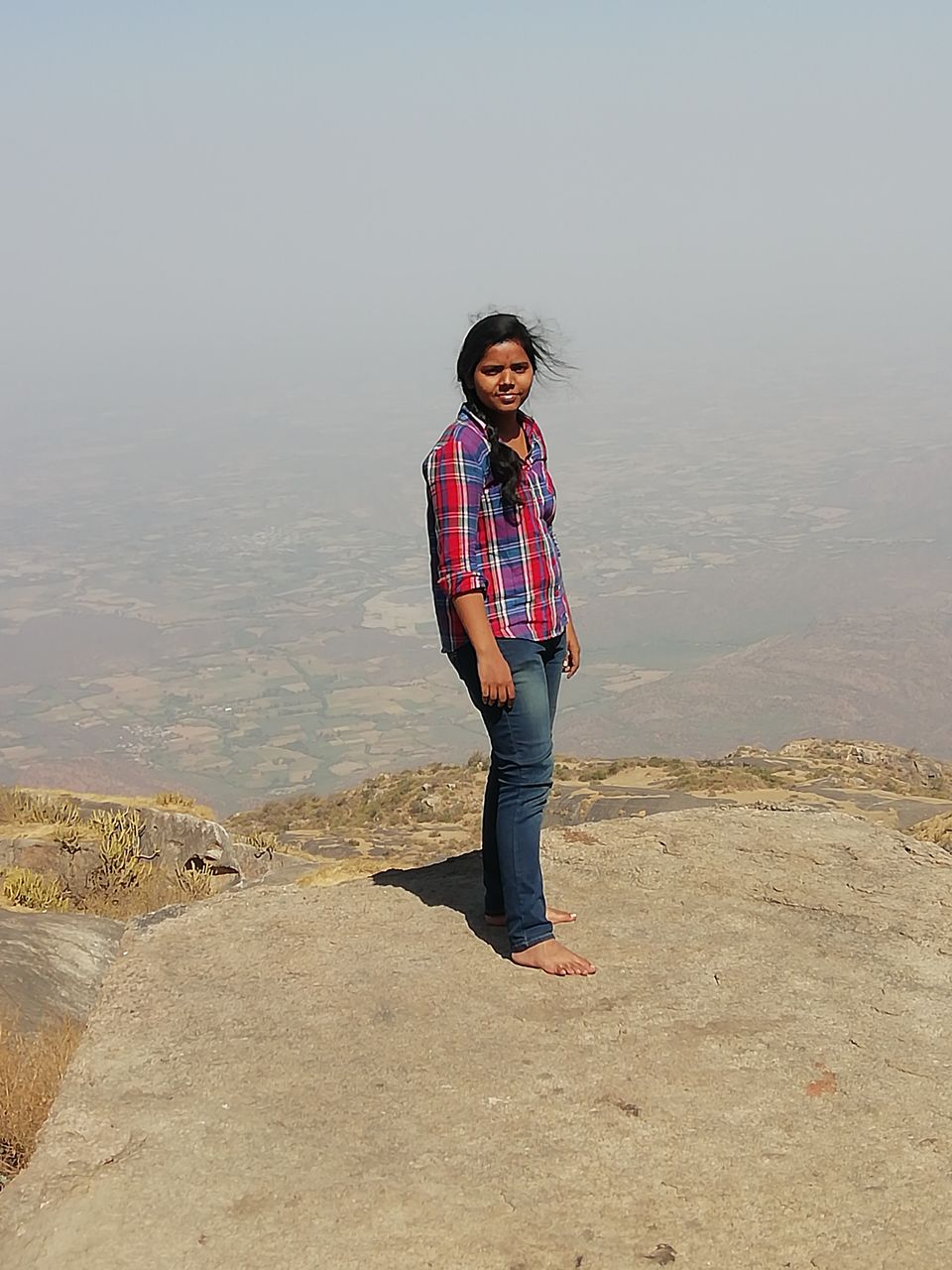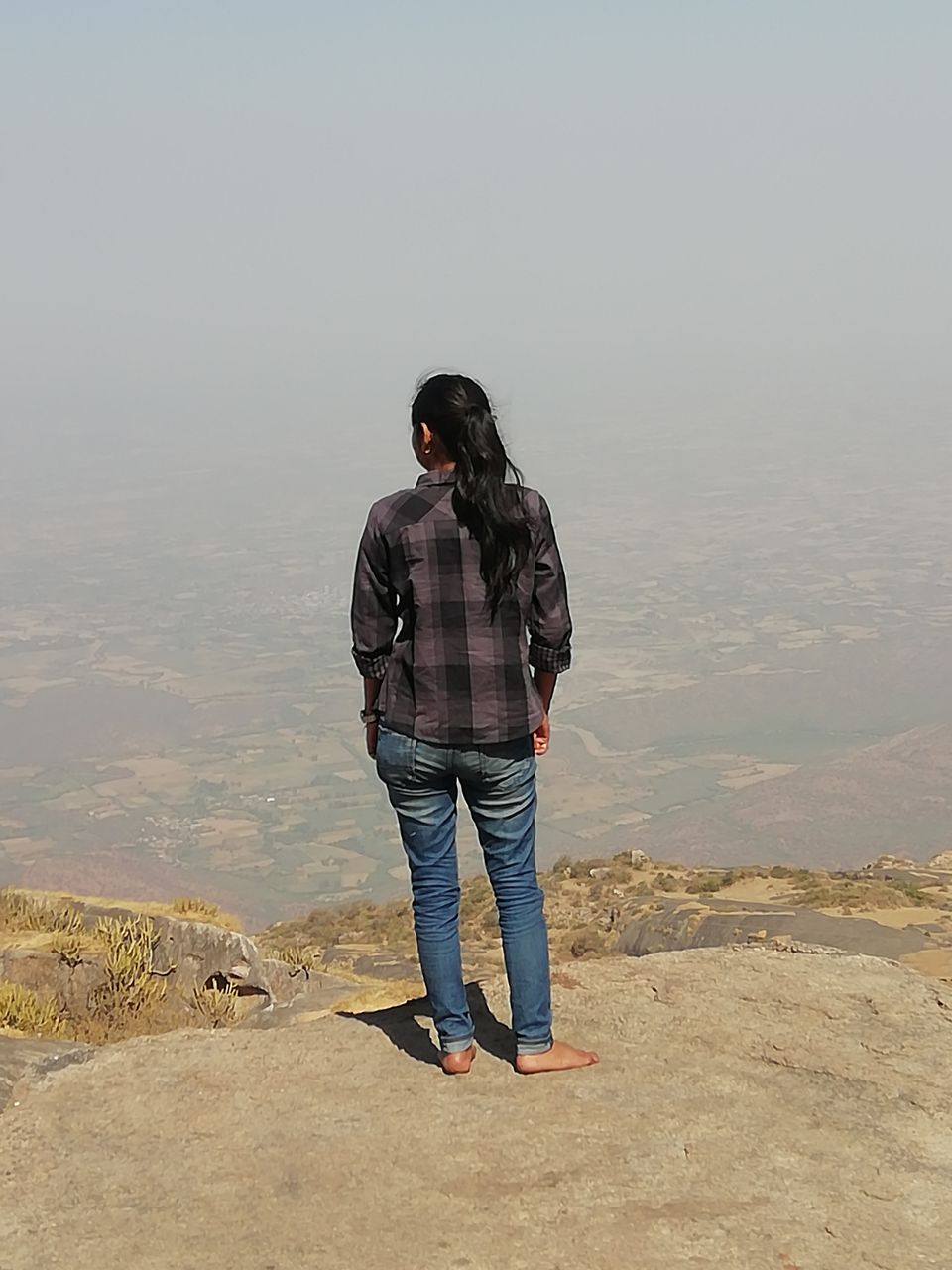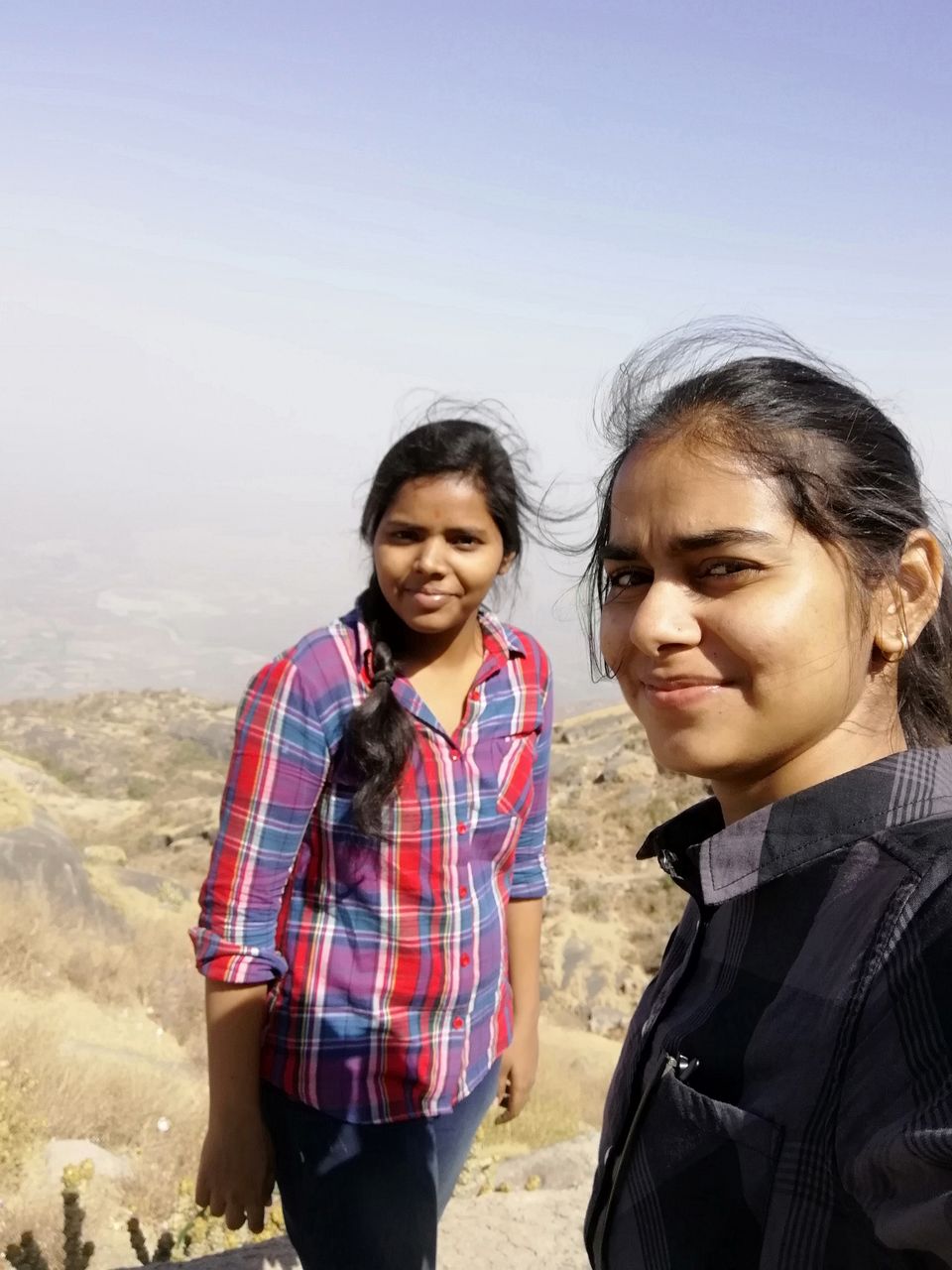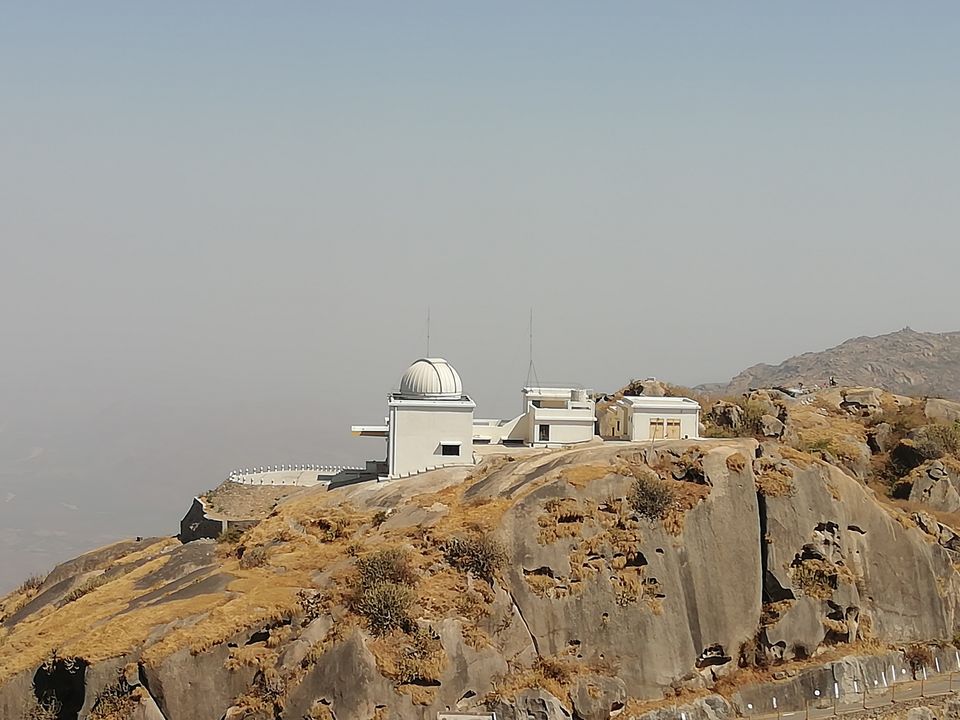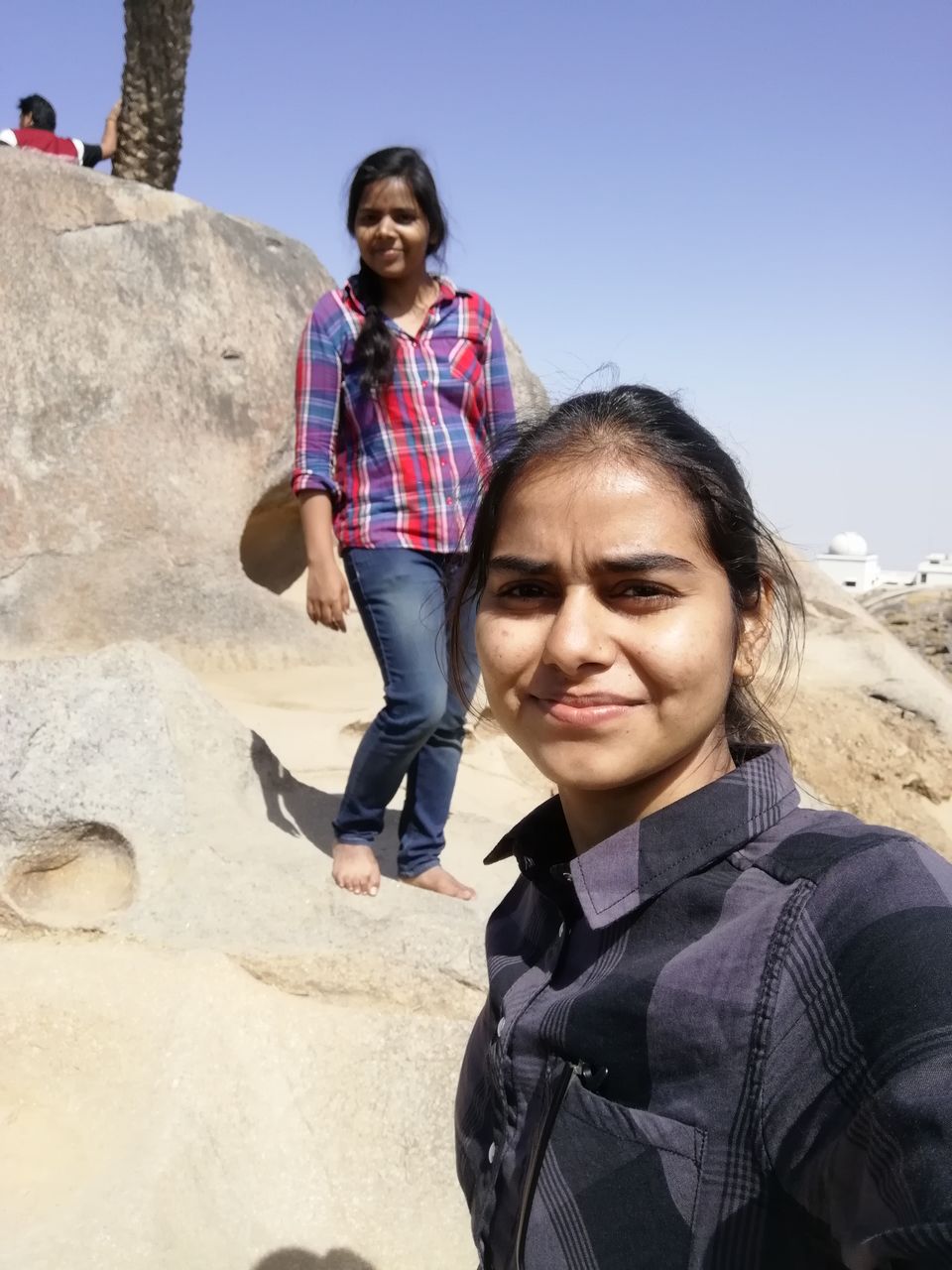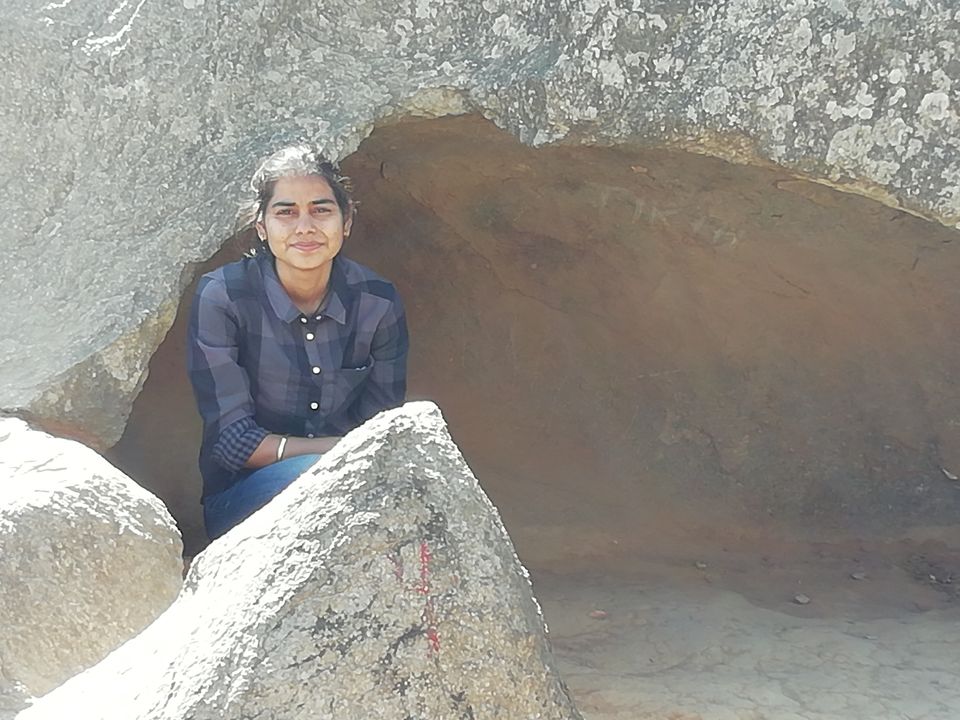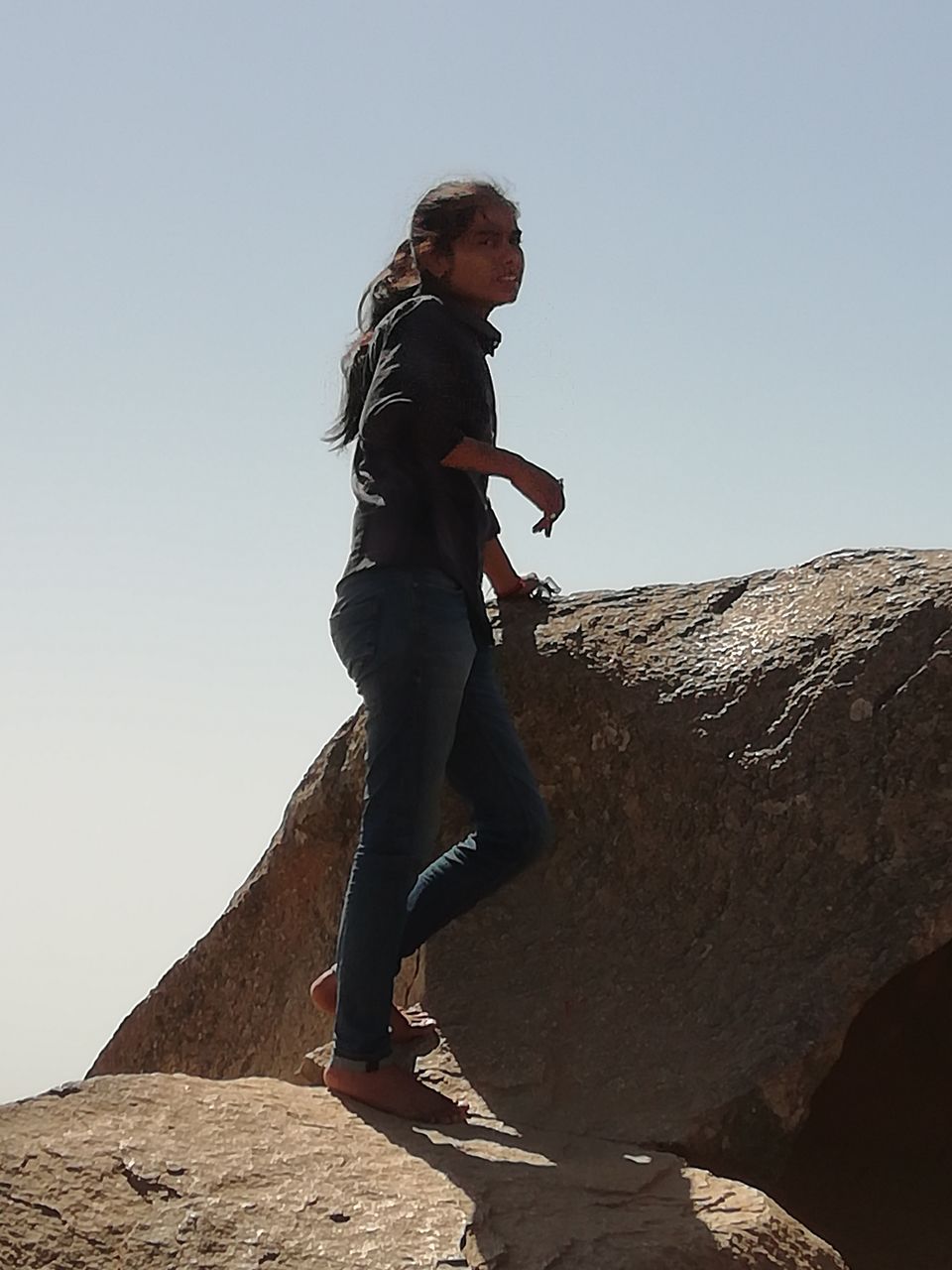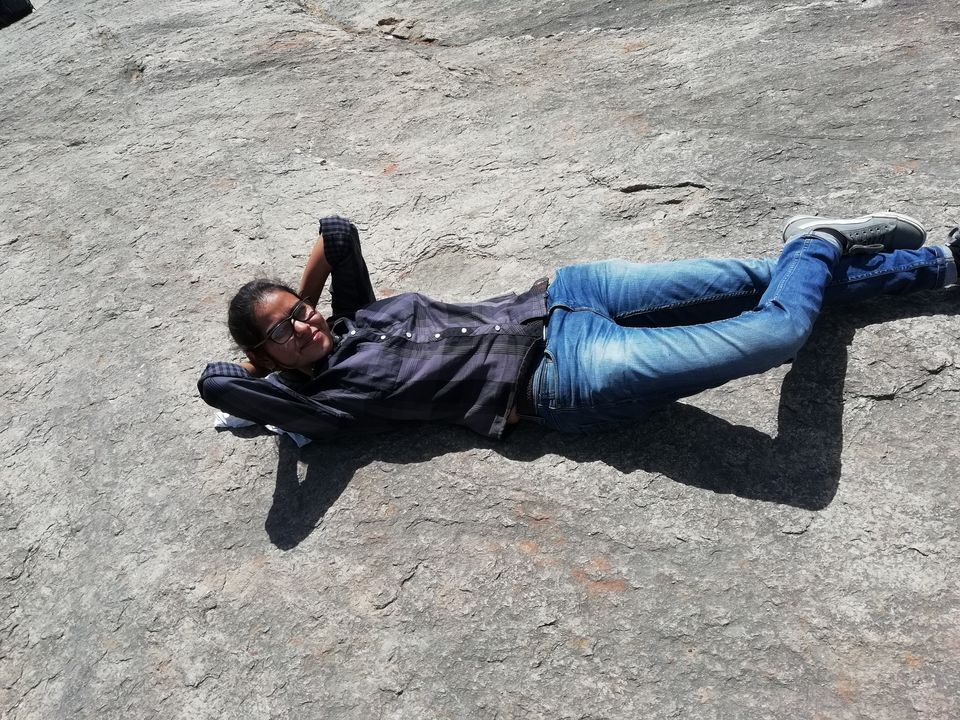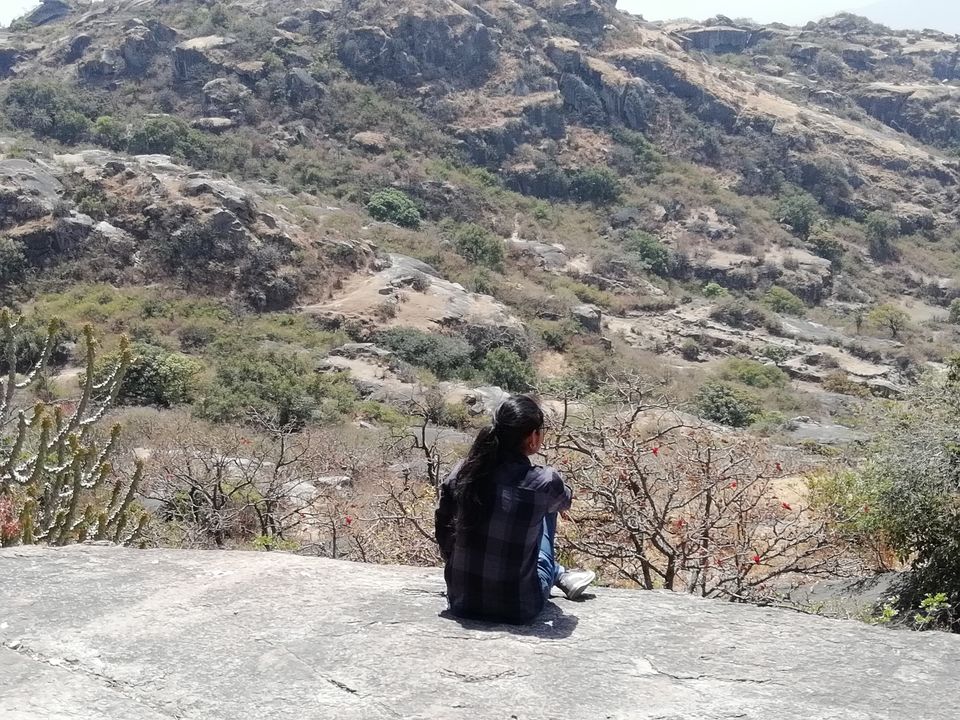 Not to mention, the view was just so soothing to the eyes. It was so peaceful to sit here and look at the horizon endlessly. We really enjoyed sitting here and we had our fun.
We left from here after sitting for long and then we went to Dilwara temple. All the possessions were to be submitted before entering the temple. A guide was appointed who told us that it was built in 13 century AD, during the Chalukya dynasty. All of its ceilings, doorways, pillars, and panels have minutely carved ornamental details which show its architectural uniqueness. It is also important to notice that at that time there was no convenience to transport such big blocks of marble at a 1200 meters height. Camera inside the temples were not allowed.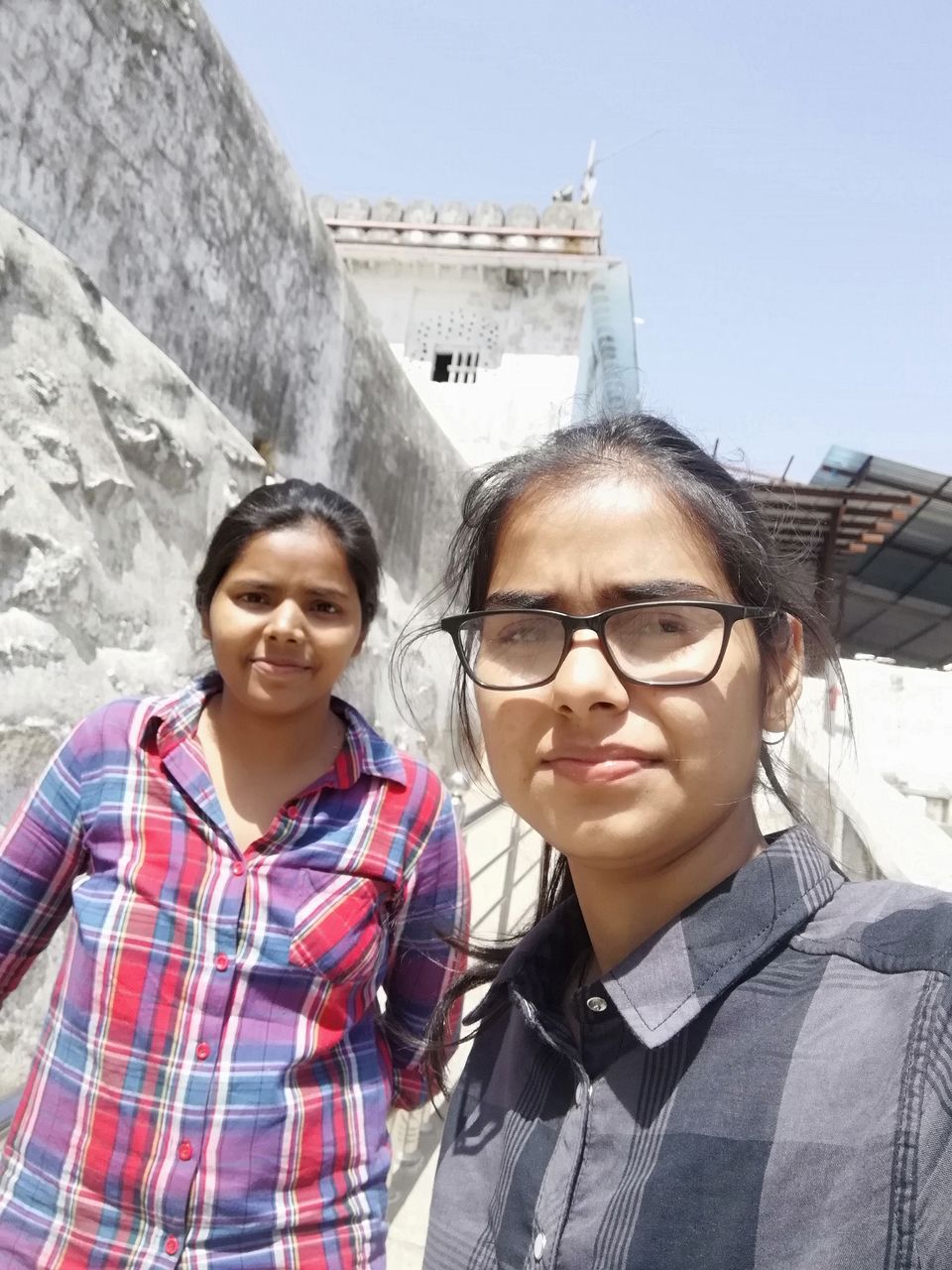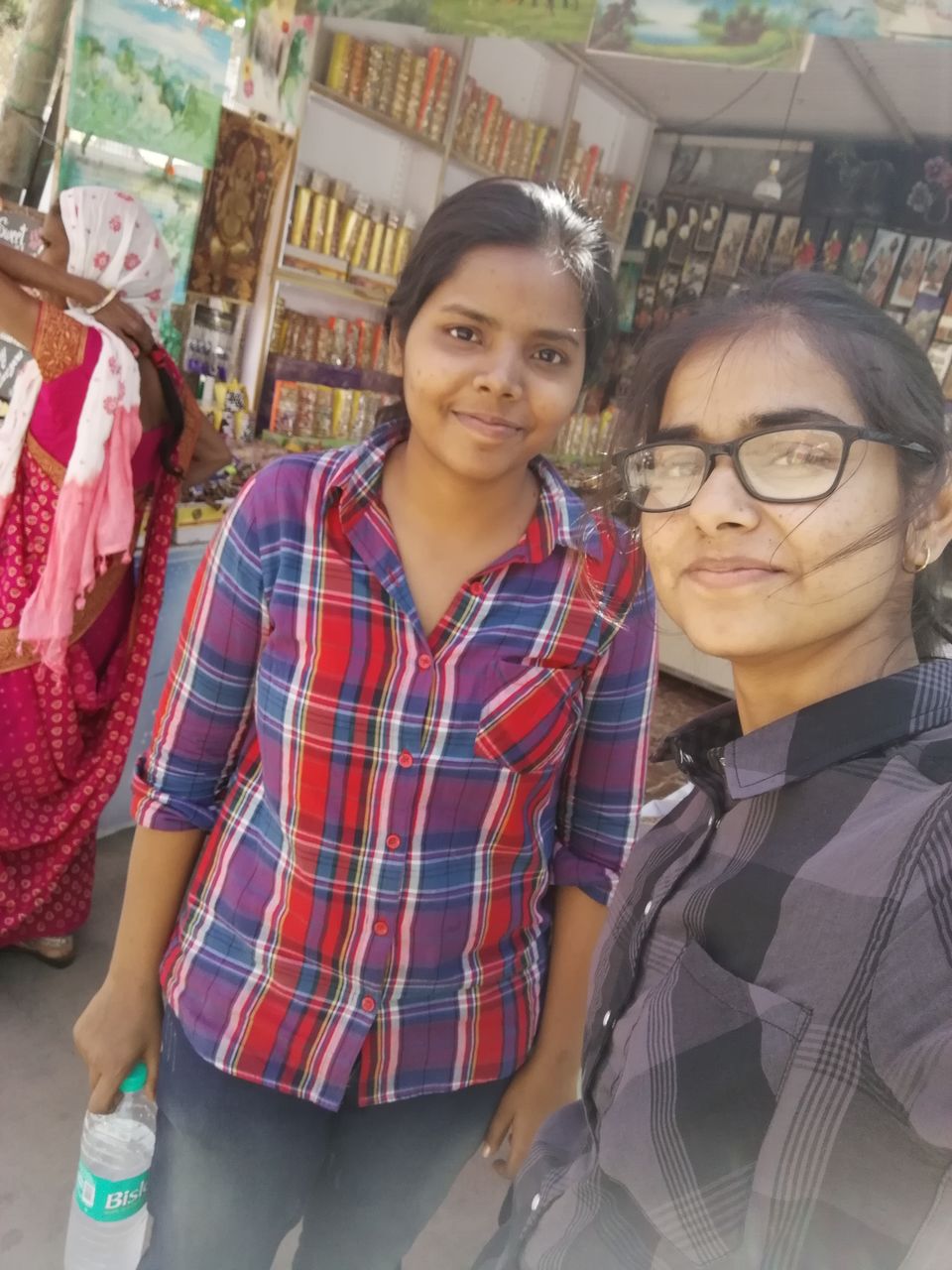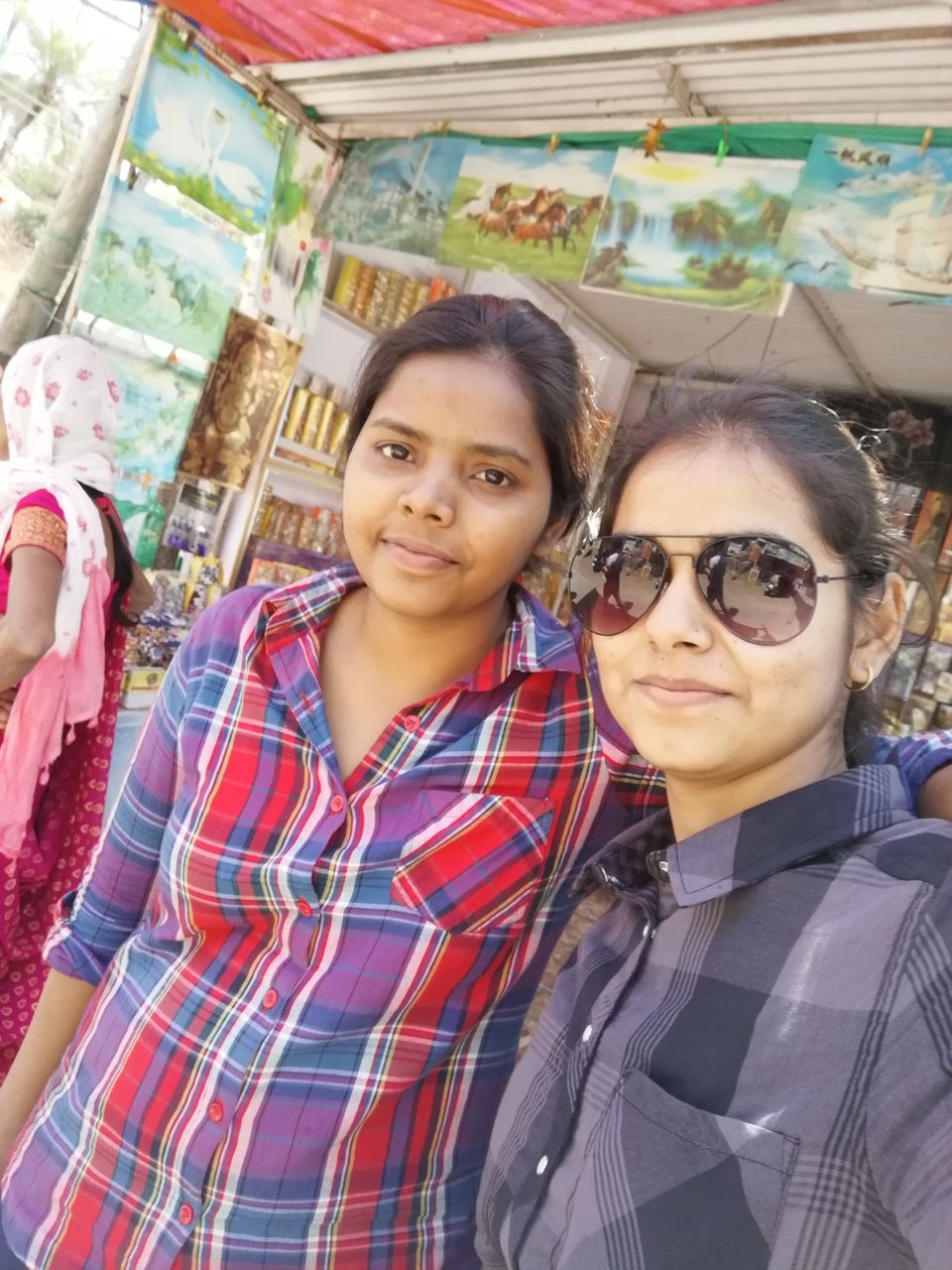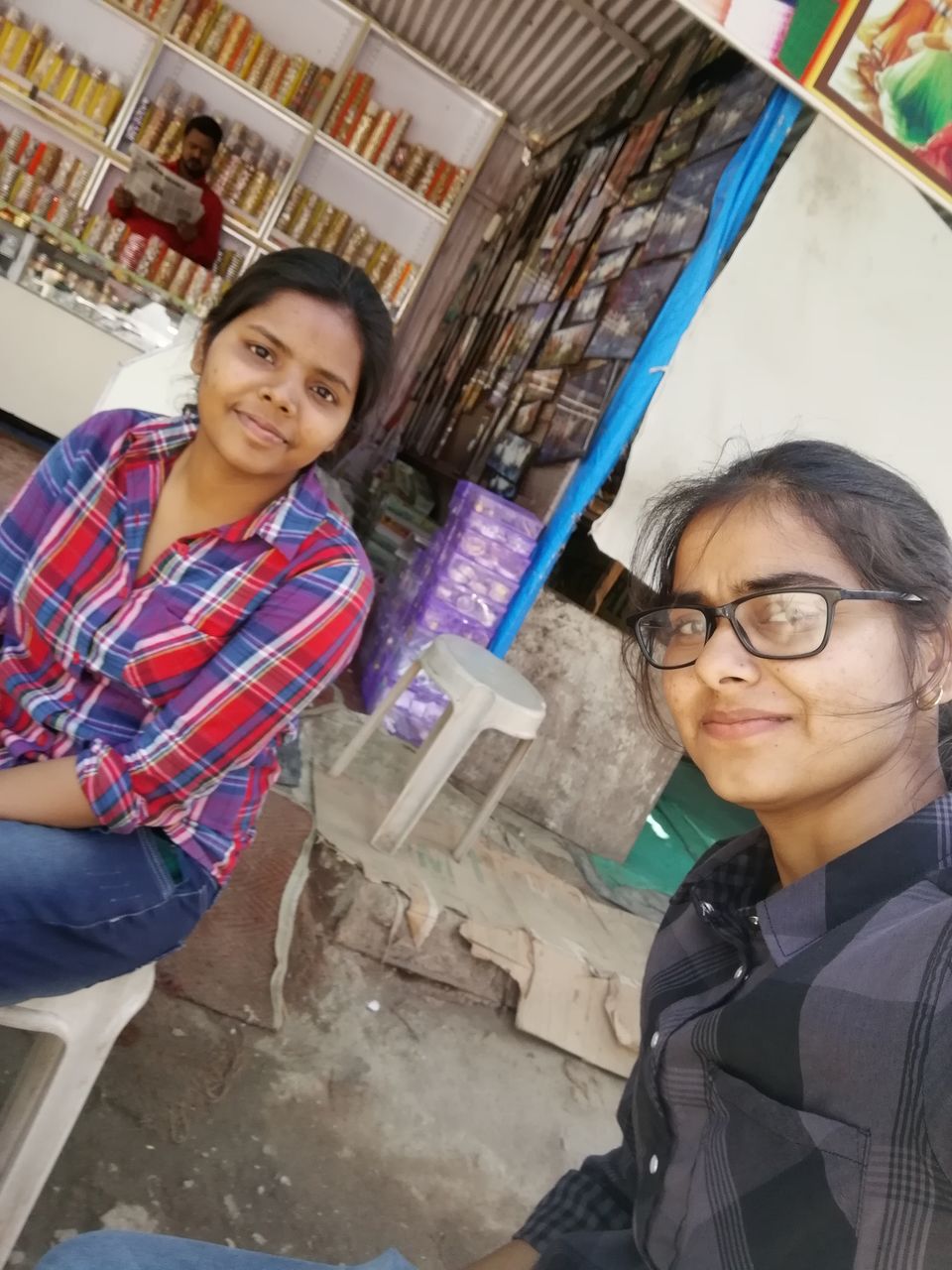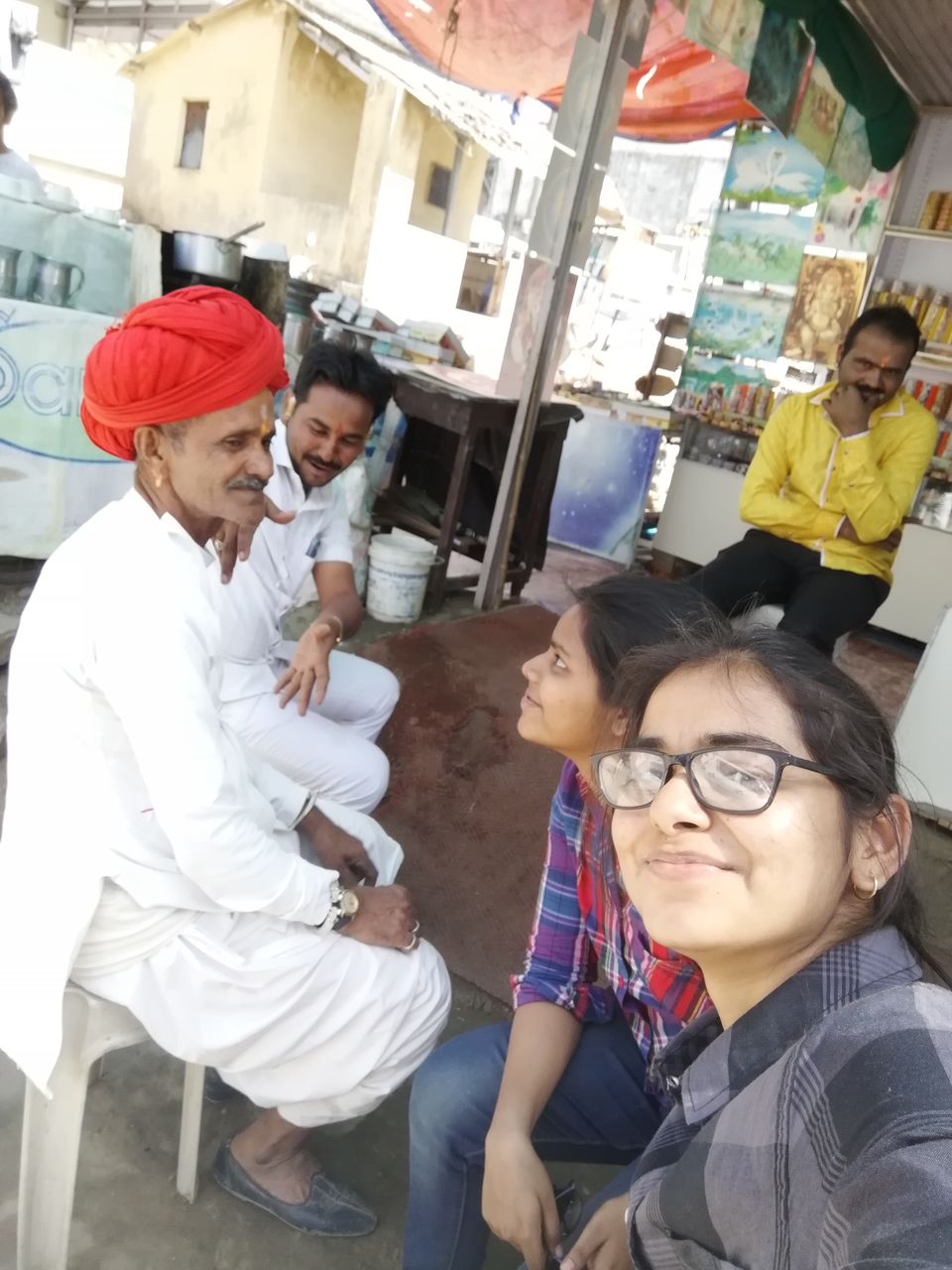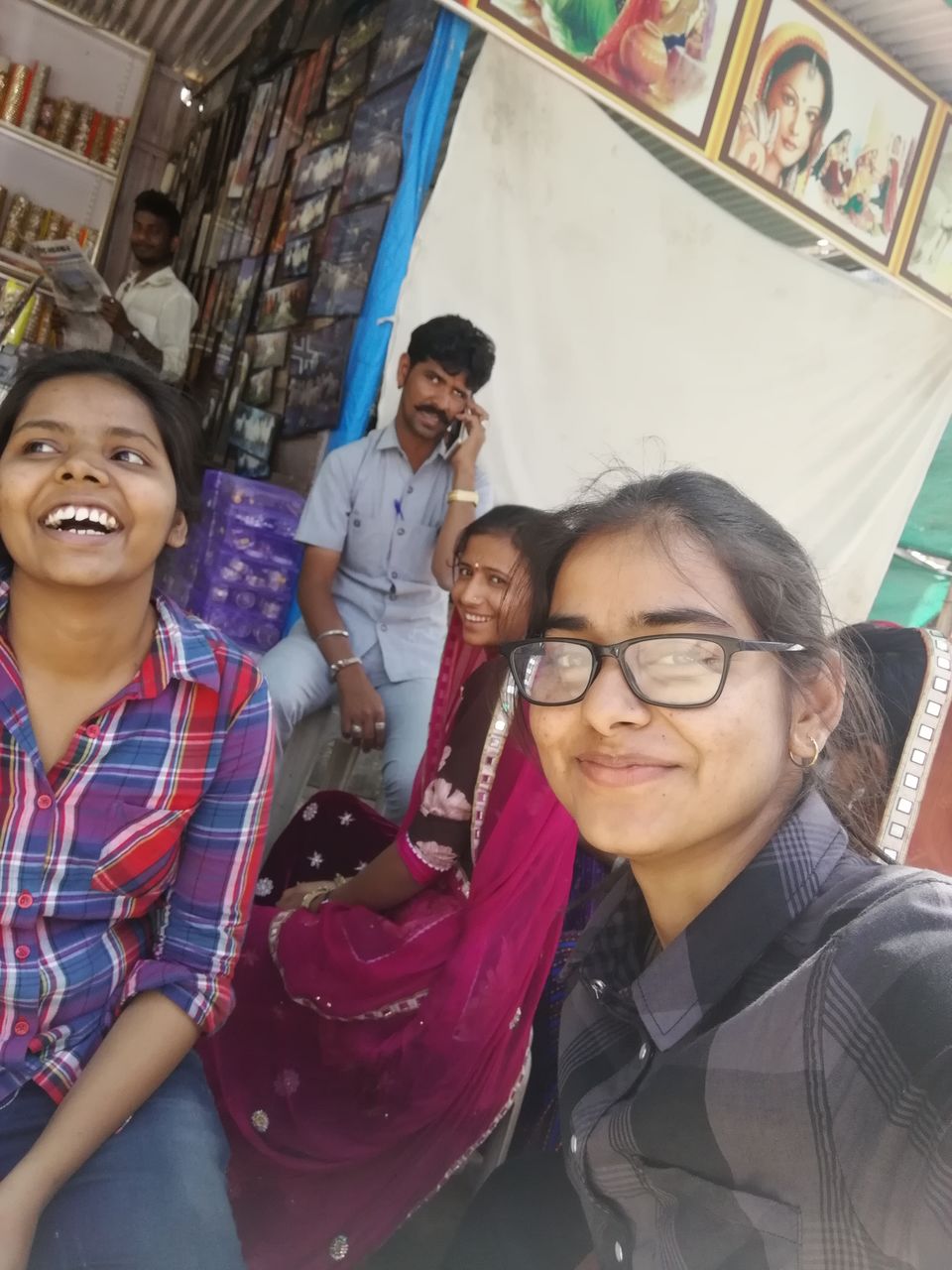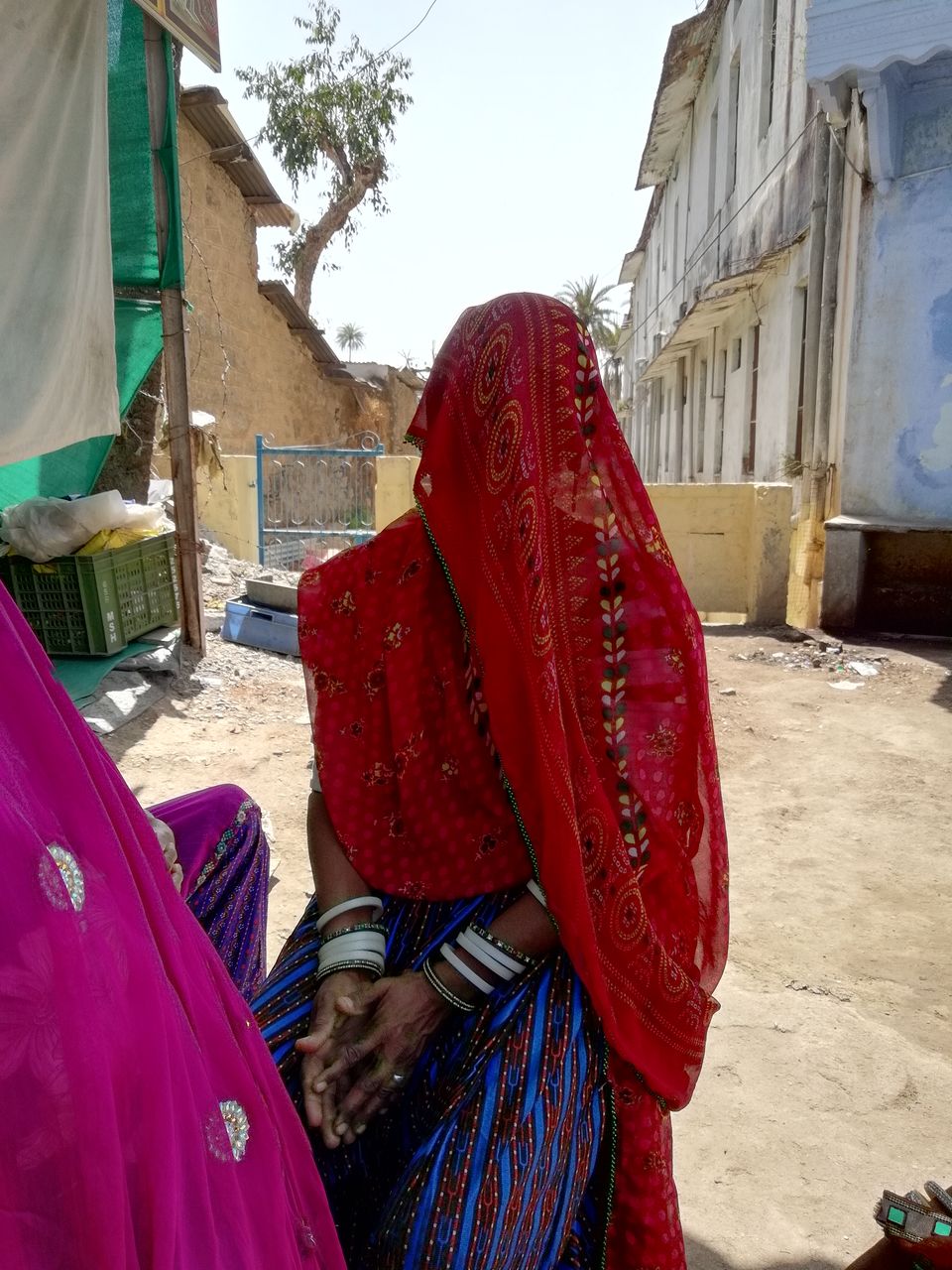 So we were sitting at this shop outside, where we met a local Rajasthani couple. We told this lady to take photo with us but dare she removed pallu (her saari from her face). The husband happily took photos with us. We tried talking to them about covering face, and he replied complete orthodox thoughts.
From here we went, to Nakki lake, we sat in shade for few time.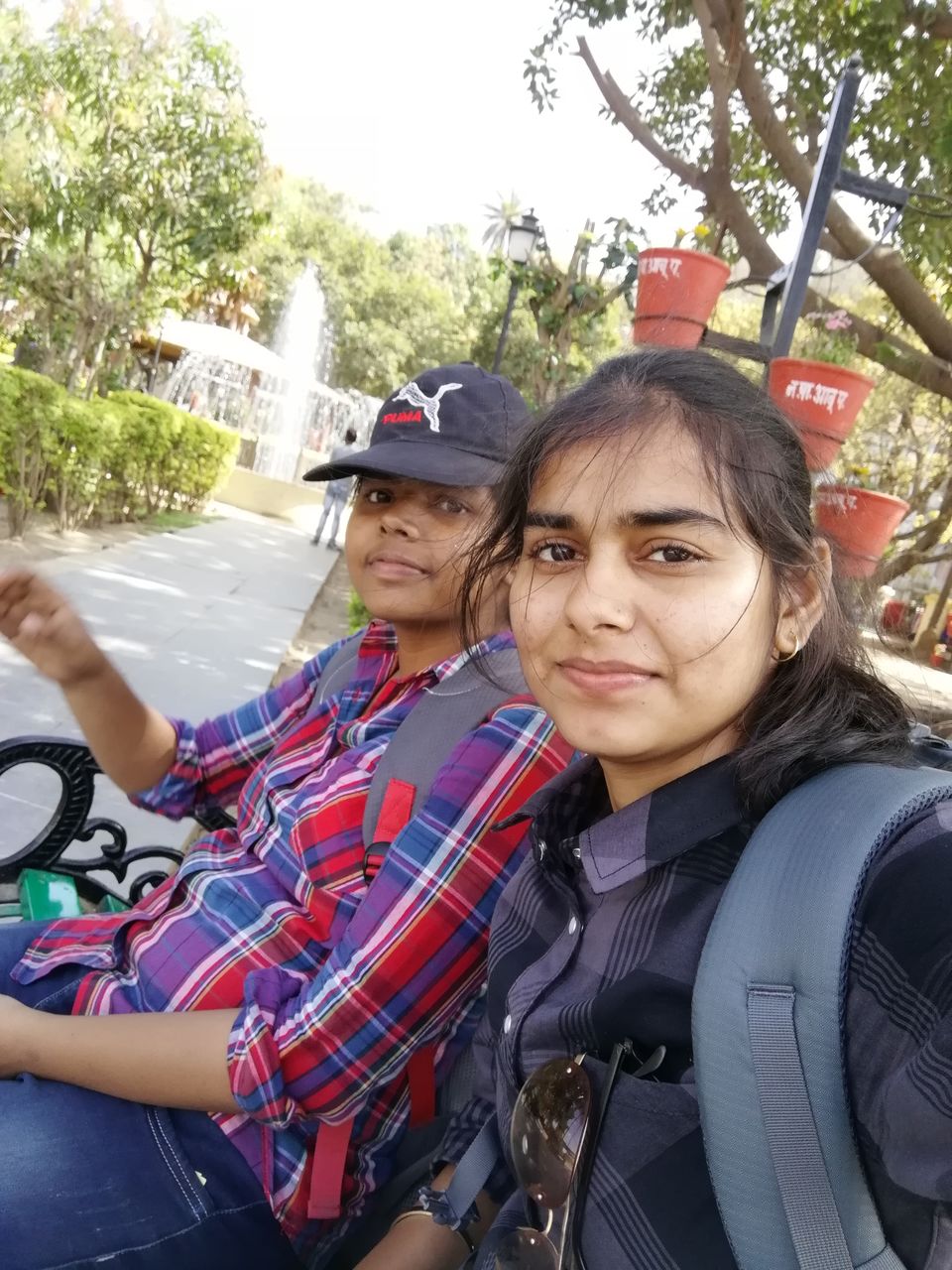 Then we went for boating. The tickets were costly, but there is a saying between me and Rancho when there is a doubt between saving money and trying something i.e. "Kuch experience hi hoga, galti se to seekhenge" which sounds rediculous while I write it.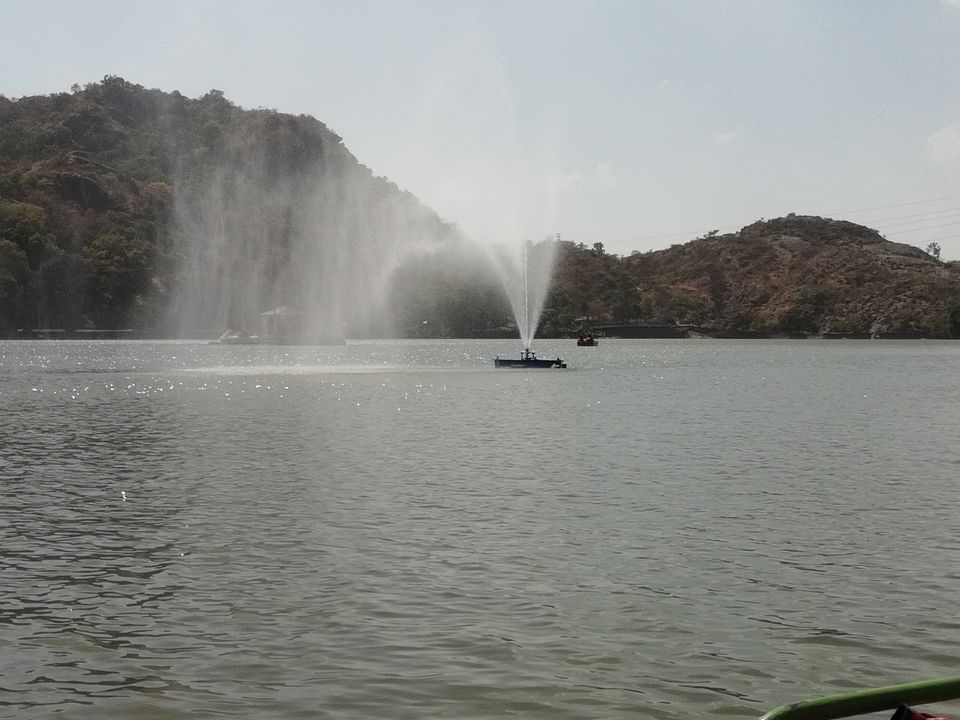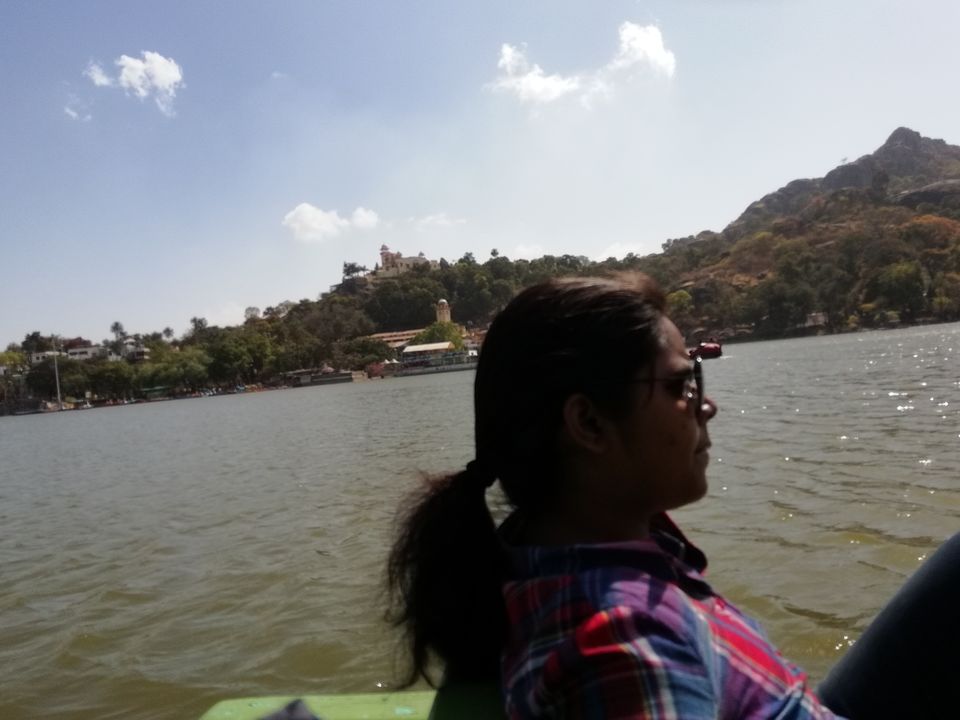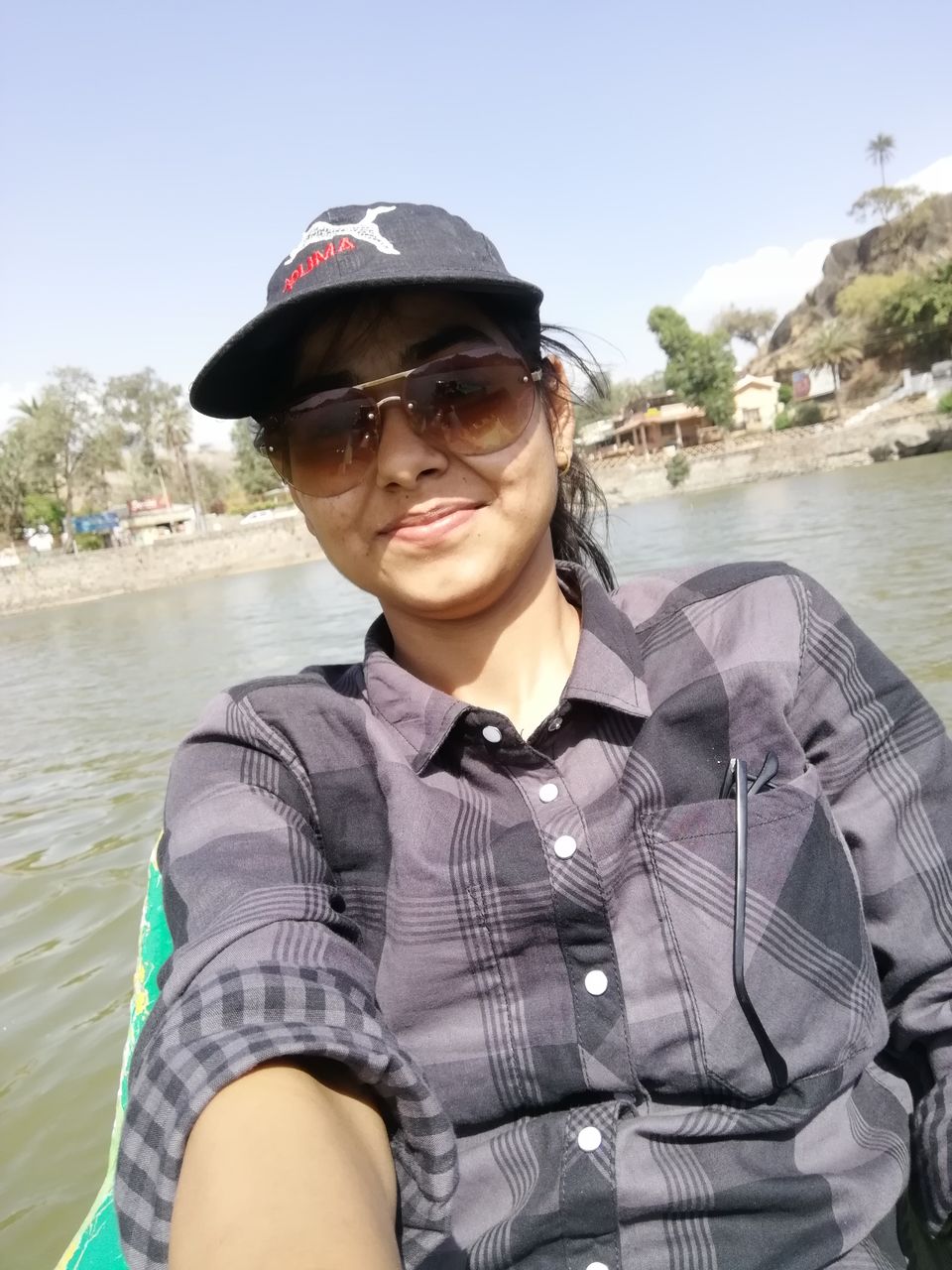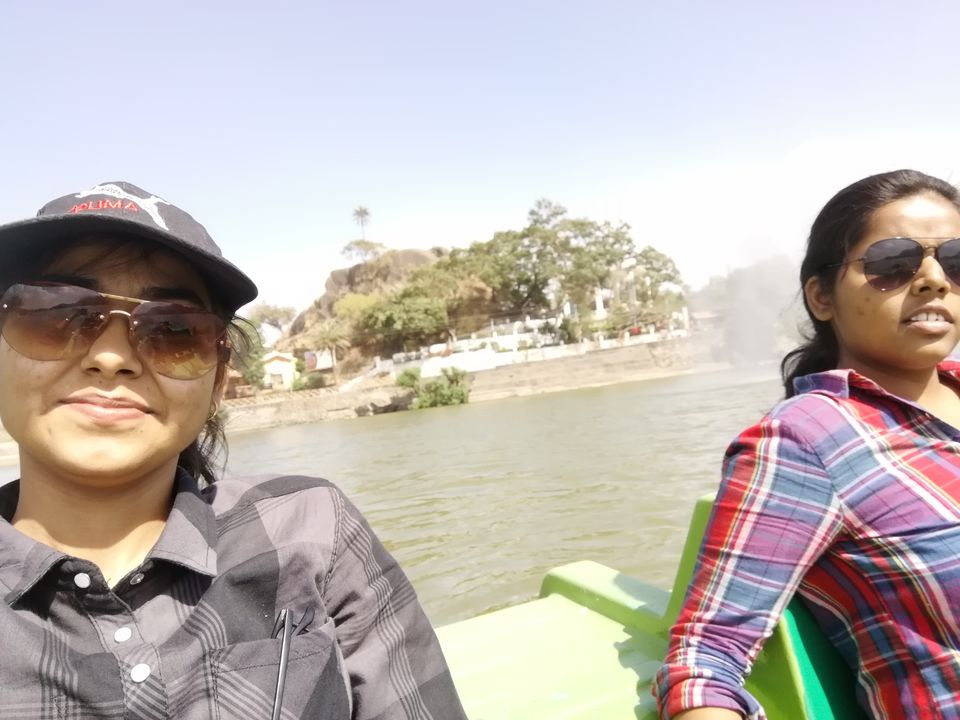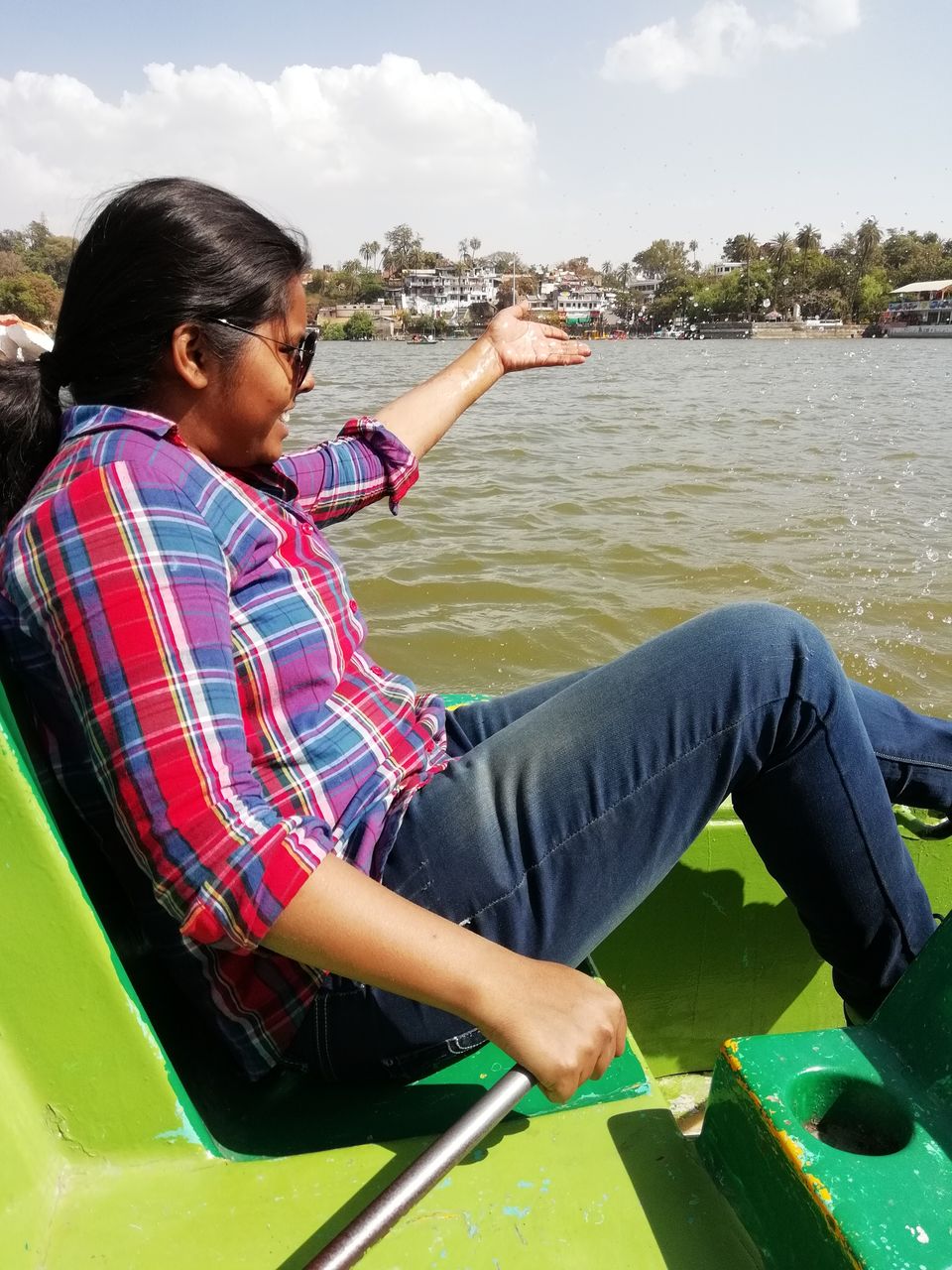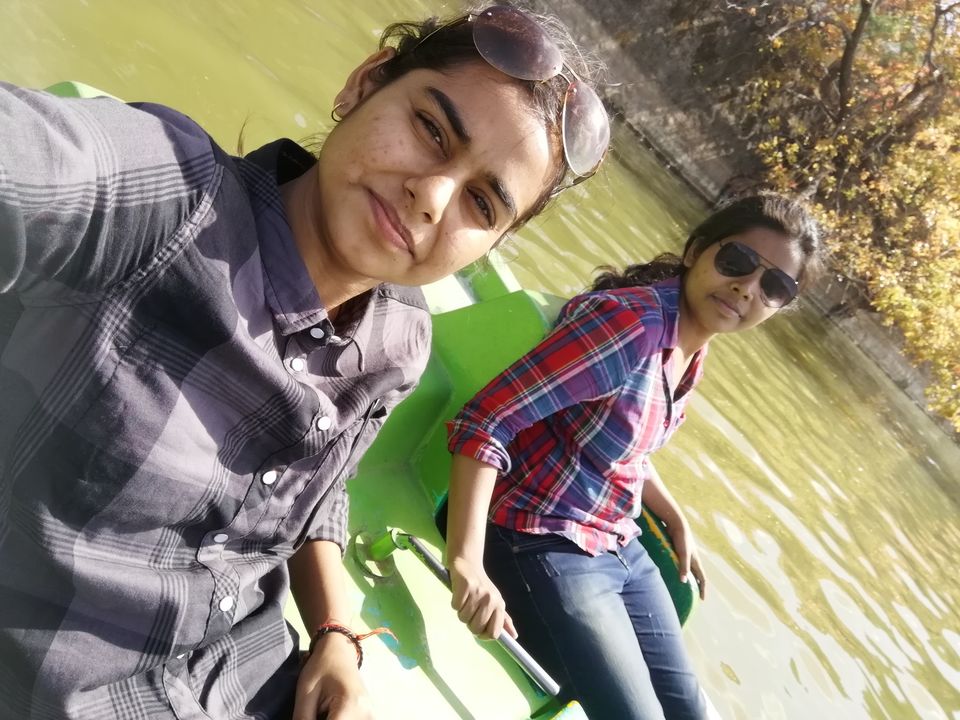 This was our last stop we went back to bus stop uphill, and then back to Mount Abu bus station.
From Mount Abu we went to Dwarka, Diu and Ahemdabad which is continued in other story.