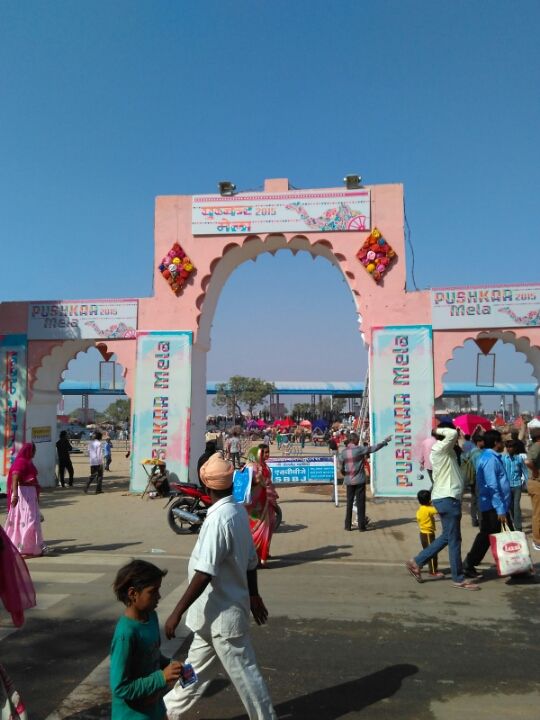 Somewhere in September while surfing I spotted a post about Pushkar Mela which was to be held from Nov 18-25. I rang up Avinash and we decided let's go and check it out. At that point of time, both of us were too busy and didn't get time to do research about the place or the mela. Hence we just booked train tickets (Mumbai-Ajmer-Mumbai) and forgot about it. It was after Diwali that we thought let's check out where all and which all places we can explore. So the plan was to board the Aravali express on 18th evening from Mumbai and alight at Ajmer in 19th at 1600. Then visit the famous Ajmer Shariff Dargah and proceed to Pushkar (15kms from Ajmer). Stay in Pushkar for 3 nights and catch the Aravali express from Ajmer on 22nd morning at 1115 to reach Mumbai on 23rd morning at 0600.
Hence as decided we boarded the train on 18th evening. The next day morning at 1000 the train pulled into Abu Road station. It was then that we thought instead of spending almost the entire day in train, let's explore more places. So we decided to alight at Abu Road after the train had pulled into the station. After alighting we hired a cab and off we were towards Mount Abu!
The weather was pleasant in Mount Abu with cool breeze blowing. So we explored Mount Abu on the 19th. We covered Shankar Math, Dilwada temple, Brahma Kumaris peace park & ashram and ended the day with a stroll on Nakki lake. In the evening we boarded a bus for Ajmer.
We alighted at Ajmer at 4am on the 20th. It was very cold and we agreed the temperature must be around 6-7 degrees. That's like extremely cool for a Mumbaikar. We hassled with an Auto driver and finally we were off to Pushkar. He agreed to take us there for 800 bucks.
Once in Pushkar, we checked into Sukha's place, a very basic hotel. The people were extremely cordial, Sukha himself took good care of his guests. We were given a hut to stay. It was very basic with just a bed and a mirror. There were lot of foreigners staying at Sukha's. Recommended if you are travelling on a shoe string budget, but not for families.
20th was the day we explored Pushkar. There are only 3 Brahma temples in India, with one of them at Pushkar. During Kartiki Poornima, people from all over Rajasthan and beyond descend here to take darshan. Hence due to this congregation, livestock trading started. This is prevalent even today. We saw hoardes of camels and horses being bought here for trading by the villagers.
Rajashtan tourism department, to boost tourism, has started branding this as Pushkar Mela. They arrange cultural programs on all days (Nov 18-25). There were novel activities being held like camel decoration competition and camel dance competition.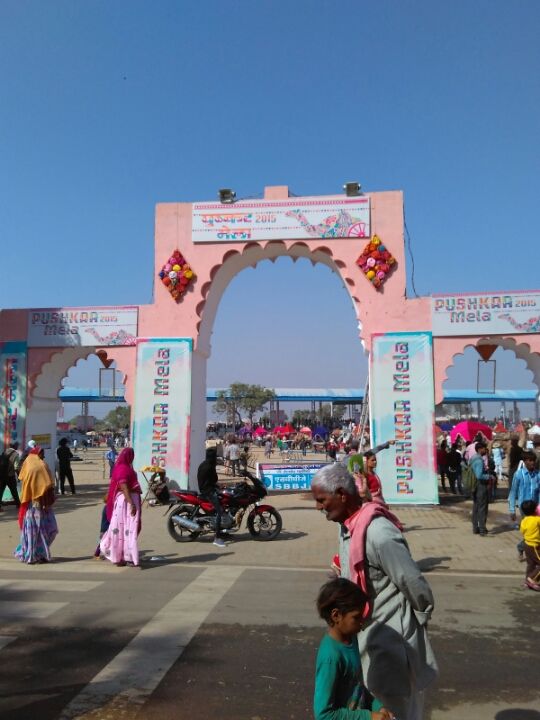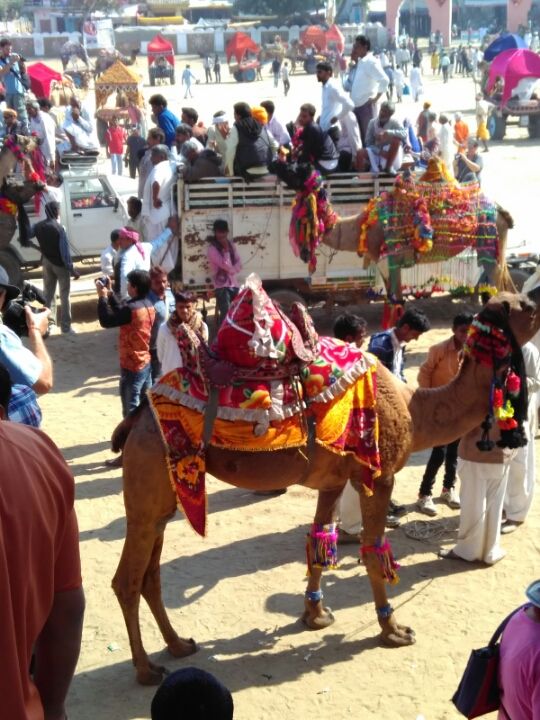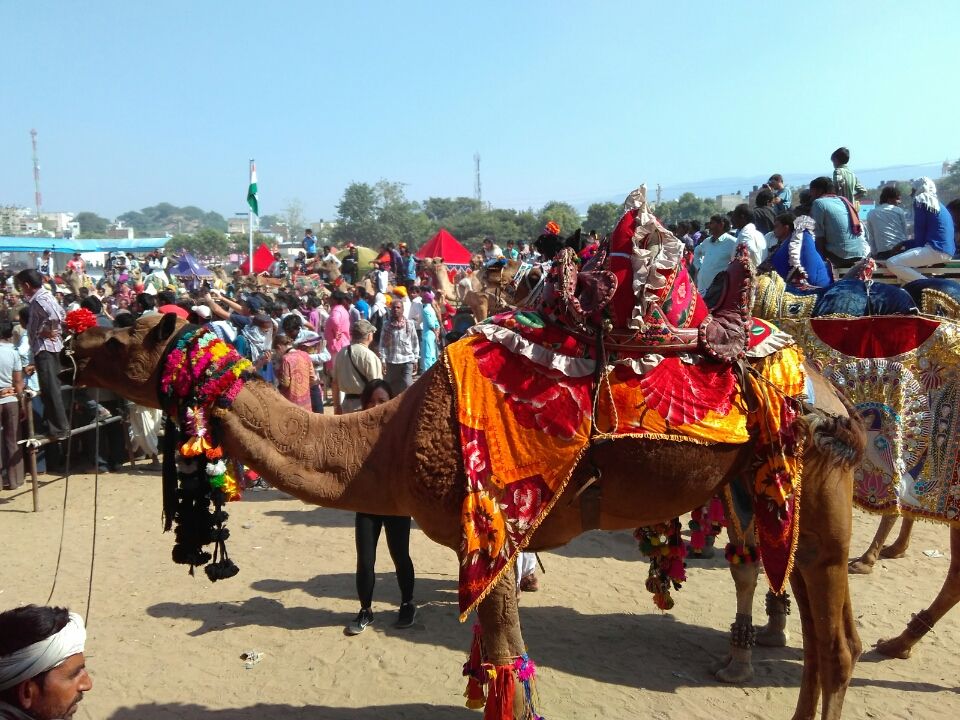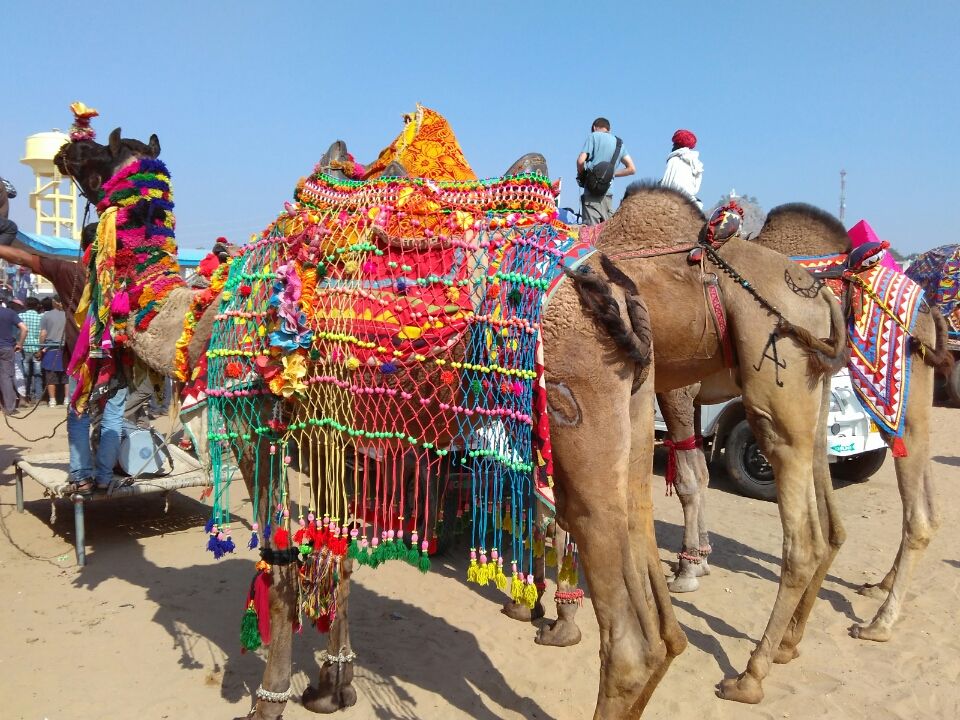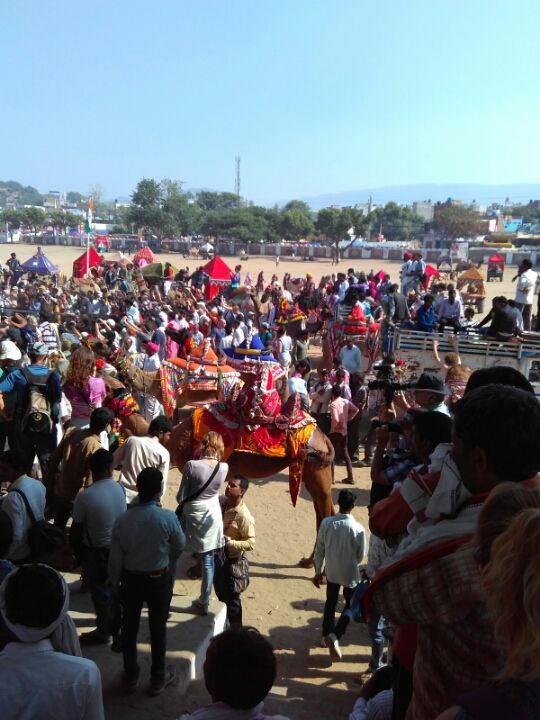 For the lunch we had the traditional Rajasthani fare of daal baati and gatte ki sabji with bajre ki roti!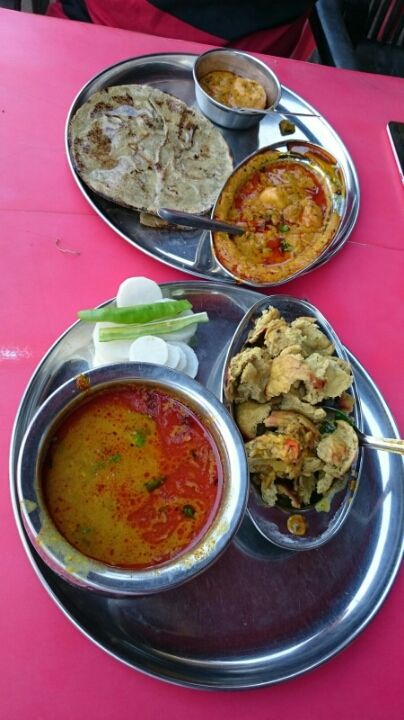 After a sumptuous meal, we went for the darshan at the Brahma temple.
In the evening we took a stroll around the holy Pushkar lake. There are various ghats around the lake. The sunset view from Jaipur ghat was just marvellous.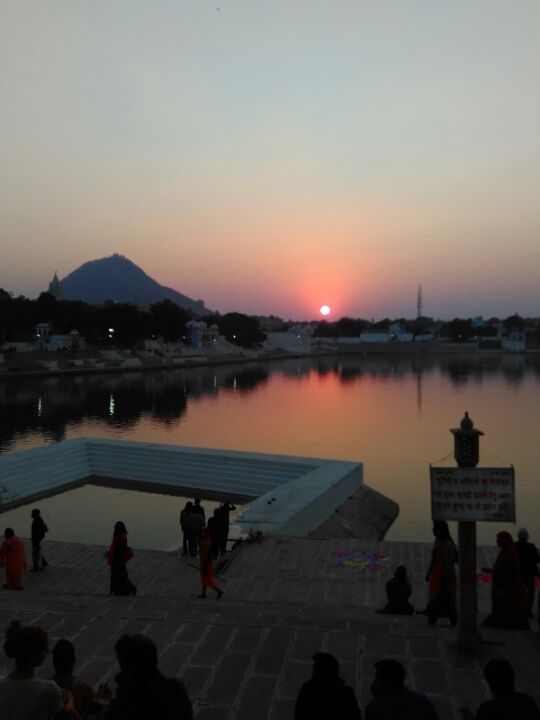 One thing we noticed at Pushkar was that there were a lot more forign tourists. In fact at some times it seemed that the foreign tourists outnumber the domestic ones.
In the evening, it was concert time. RTDC had arranged awesome concerts on all days with artists like Usha Uthup, Kailash Kher and Indian Ocean performing.
On 21st, we did some more walking around the town at Pushkar and then started towards Ajmer. At Ajmer, we checked into Park Palace and visited the famous Ajmer Shariff Dargah.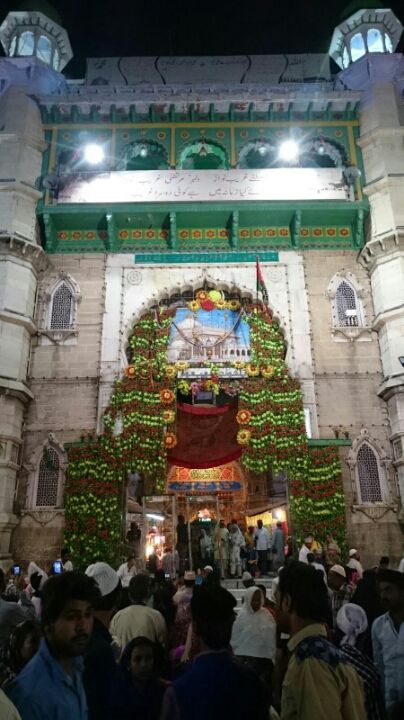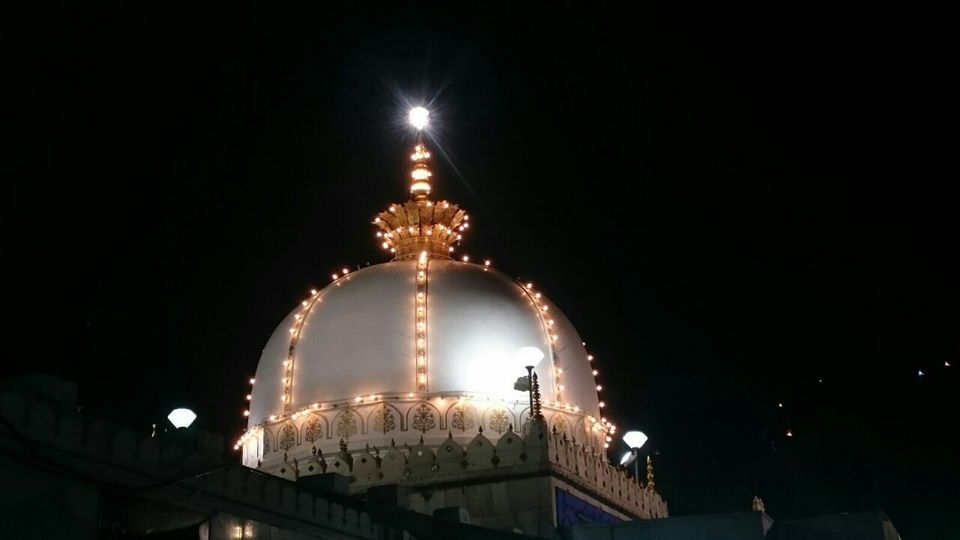 We boarded the return train from Ajmer on 22nd at 1115 to reach Mumbai on 23rd morning and to get back to our routine
This was a great break and an awesome experience, most wanted!