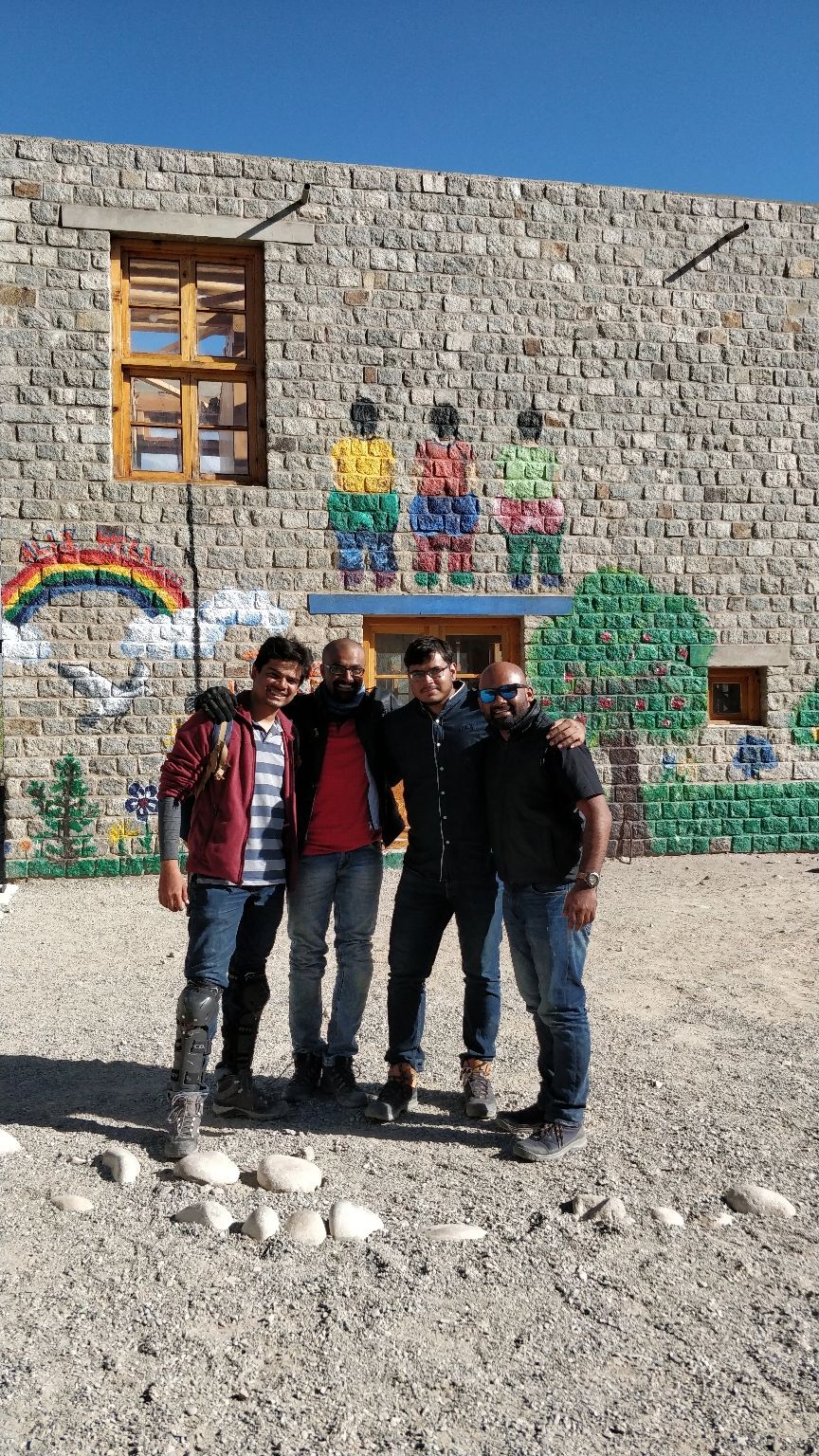 Mountains were just part of my imagination depicted in my drawings when I was a child. Grew up in safest cities and protected by parents I considered myself "David" in the world scared to face the "Goliath". Until one fine day when my friends randomly decided to take a bike trip on the most picturesque and majestic place in India. THE HIMALAYAS.
It was a cold evening in January 2018 when Rishi called me and asked if I wanted to join a trip to Leh/Ladhak, later that year. I never had a second thought before shouting yes. And hence the plan was sealed. We instantly booked our flights and started planning our itinerary. Our Trip was  scheduled from Aug 9 to Aug 17 and with the help of a travel aggregator we started planning our destinations. We started our Journey from Chennai had an overnight transit at Delhi where we boarded the second flight to Leh. We landed at Leh Airport on 10th Aug at 0630 hrs. We stayed in the valley to acclimatize and started our journey from 11th Aug.
Ladhak is the most sought tourist destination in India and very famous amongst youngsters to unleash the travel bug in them. I had the similar excitement and adding to that I had 3 best friends who accompanied me on the trip. Rishi, Yash and Monish you guys made this trip more memorable than the place itself. Everyday spent there was a step closer to nature, talking to the clear blue skies and the majestic mountains was the best therapy I got in ages. This trip helped me detox and see world from a different perspective. Meeting new people and making random conversations with them came out all naturally. From the first high current on Zanskar gorge, to experiencing frozen hands at Khardung made my heart skip a beat. I am not a content writer nor somebody who has flair in writing , but these experience keep reminding me to pen down the moments and the warmth I received at the foothills of The Himalayas.
Memories, experiences, conversations are still afresh in my mind till this day and I couldn't stop thanking Rishi for making that invite call, Yash & Monish for being lovely company all through out.
PS - Detailed story to follow!