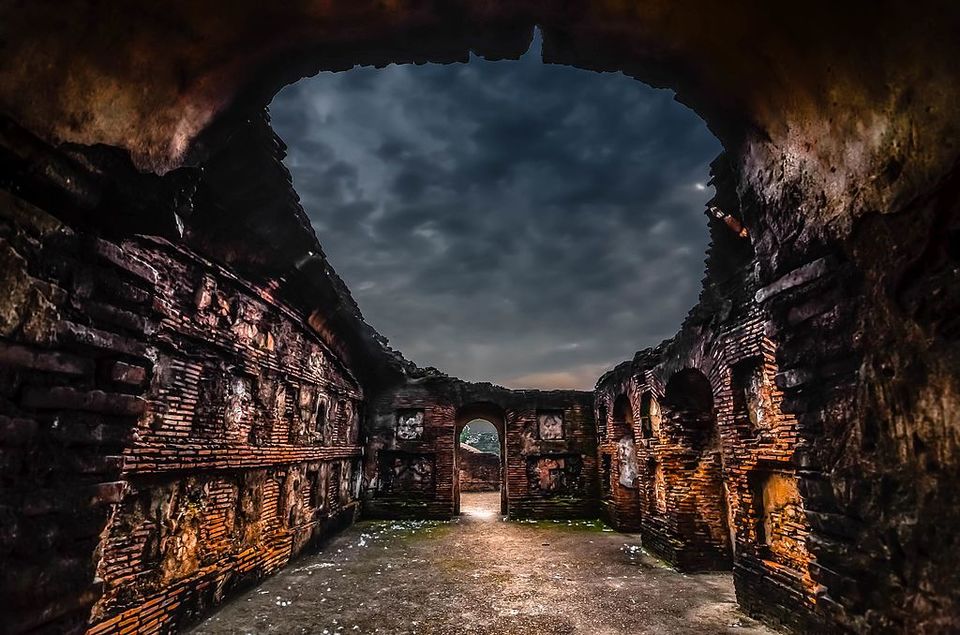 Apart from the usual beach getaways and mountain escapes, heritage tourism is one branch that has seen quite an unexpected growth in India in recent times. The very fact that a ruins site like Hampi has emerged as a popular backpacking destination speaks volumes of the growing interest in our past amongst millennials.
But if you happen to be someone who's done and dusted with Hampi and looking for a 2.0, look no further. What if I told you that merely 4km from present-day Sivasagar, Assam has a gorgeous ruin site that has been hiding in plain site all along! Say hello to Assam's best kept secret—one of the grandest examples of Tai Ahom architecture—say hello to Talatal Ghar!
Why travel to Talatal Ghar
1. Marvel at Tai Ahom architecture at Talatal Ghar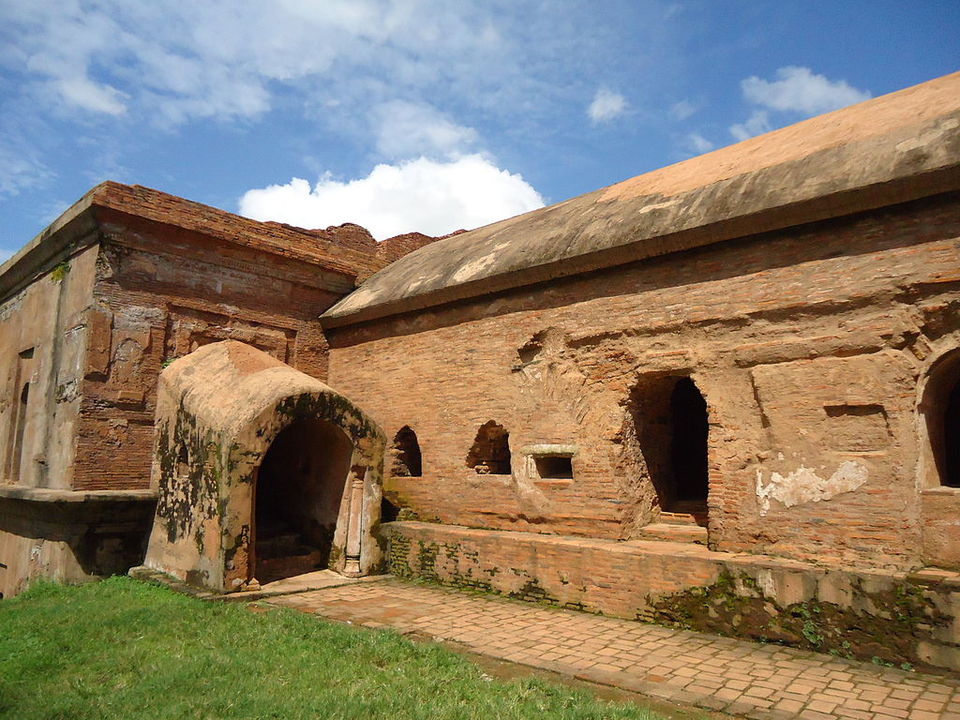 One of the biggest attractions amongst travellers visiting the region, Talatal Ghar is the country's largest Tai Ahom monuments. Dating back to 1751, the monument initially served as a base for the army. While the actual Talatal Ghar comprises of three floors below the ground, together with the above-ground Kareng Ghar, the complex is also known as the Rangpur Palace. Visitors nowadays can only view the ground floor, first floor and what remains of the 2nd and 3rd floors of the Kareng Ghar. The floors of the actual Talatal Ghar below the ground have been sealed off, but a walk through the expansive complex should find a place in the bucket list of every history enthusiast.
2. Visit the world's largest river island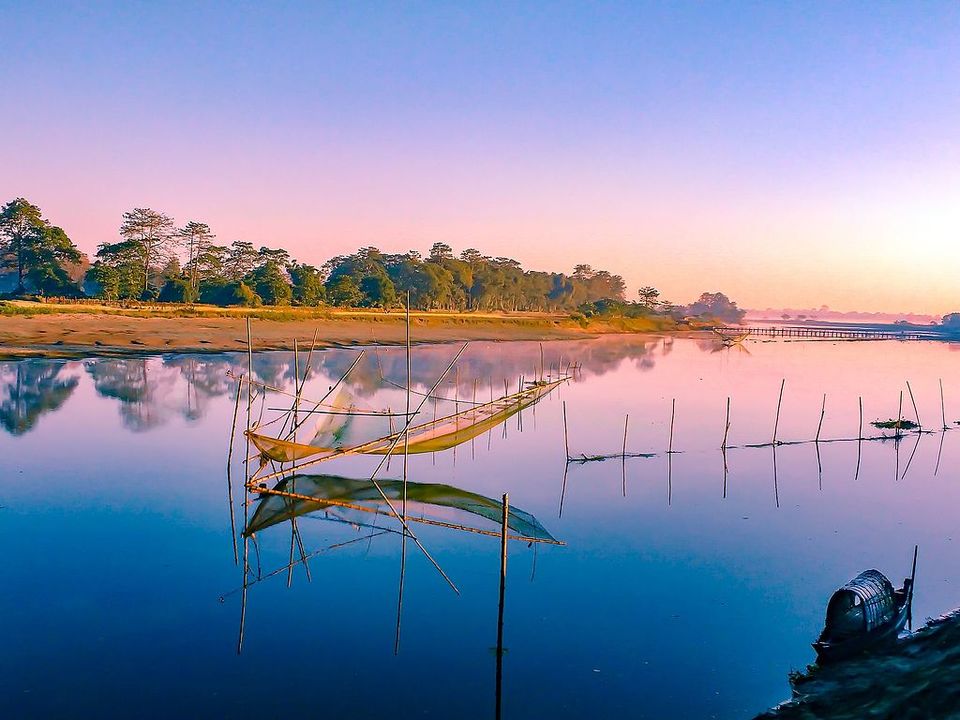 Easily accessible from Jorhat through a short ferry ride, Majuli is the largest riverine island in the world. The massive island covers an area of covers 352 square kilometres and sits on the mighty Brahmaputra river. With about 150 villages and a population of over 1,50,000, Majuli attracts thousands of travellers who come to explore its exciting ecosystem. Take a walk through these villages, interact with the locals, learn about the culture of tribes here and spot rare varieties of migratory birds—I guarantee you won't be able to stop yourself from falling in love!
3. Take a day trip to Kaziranga National Park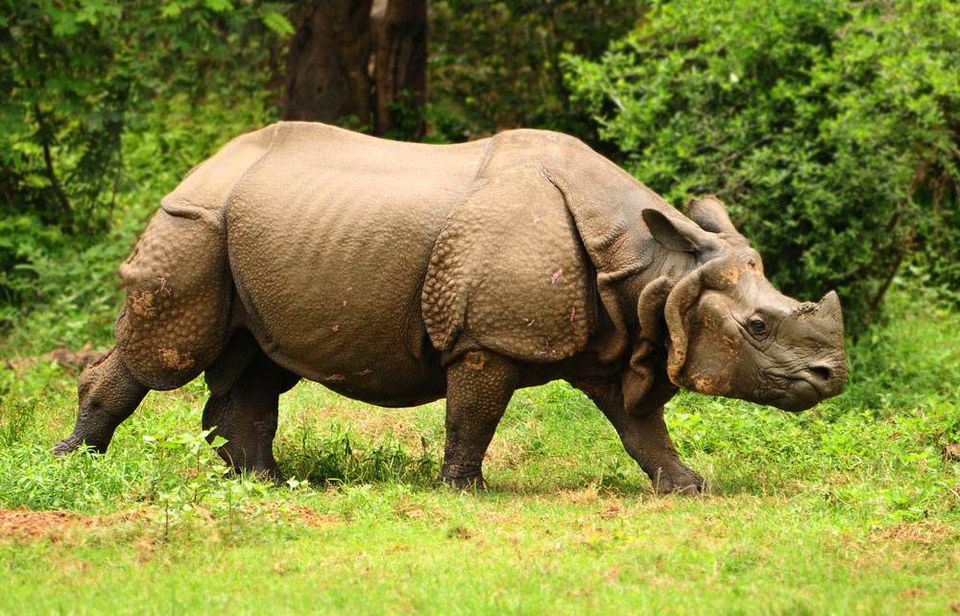 Home to the Great Indian one horned Rhinoceros, Kaziranga National Park is one of the most prominent wildlife reserves in the country. Apart from being home to more than 2,500 rhinos, Kaziranga also has one of the highest density of tigers among protected areas in the world. Declared a World Heritage Site by UNESCO, Kaziranga National Park also has large breeding populations of elephants, wild water buffaloes and swamp deer.
4. Unwind by the stunning Kaipholangso Waterfall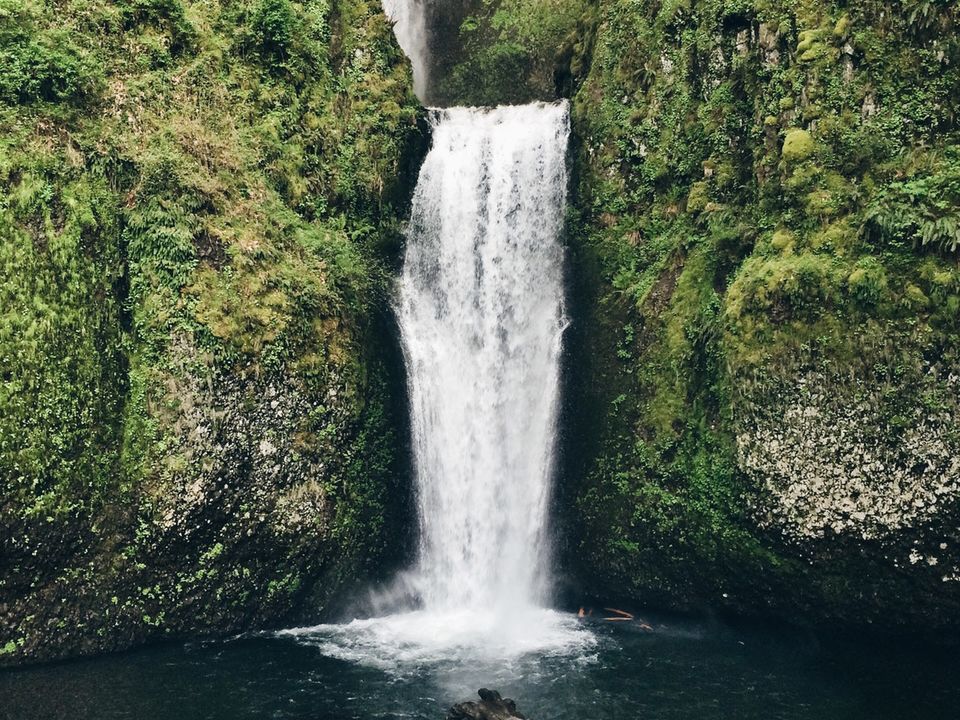 Kaipholangso waterfall, also known as Kakochang fall is one of the most popular tourist spots in the region. The ruins of Deopahar, which are of great archaeological importance, can be viewed from these pristine waterfalls. To add to that, the gushing water flows down through rubber and coffee plantations making it a unique spot to bond over a family picnic.
5. Take a tour of Assam's famous tea estates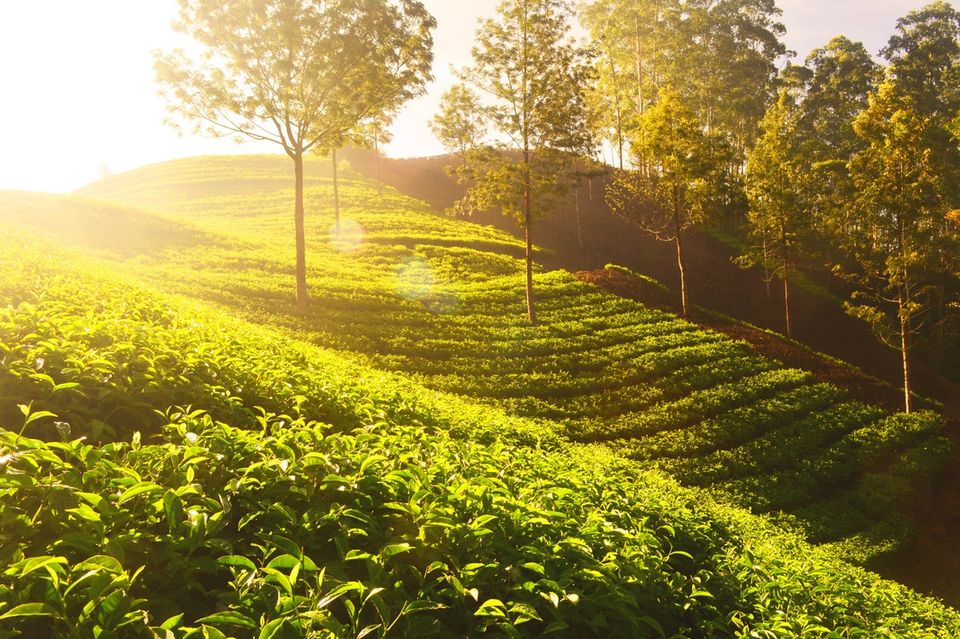 The state of Assam is best known for the supreme variety of teas it produces. No trip to the region, therefore, can ever be complete without taking a guided tour of a tea estate. Head down to Cinnamora Tea Estate, which happens to be the oldest tea estate in the state, producing stellar varieties since 1850. Learn about the various stages of tea making such as plucking and processing and take your passion for tea to the next level!
Cuisines on offer
Since there is very limited tourism in the region surrounding Talatal Ghar, there aren't many options for foodies here. However, one can always head to Jorhat to experience authentic Assamese delicacies such as khar, masor tenga, laksa, poita bhat and pitika amongst others. If you happen to be in no mood to experiment, you can also relish on standard North Indian and Chinese fares as well. Here are some of the best spots you should head to for a delectable meal:
When to go
The region experiences a hot and humid summer and incessant monsoons which makes winter the best time to visit Talatal Ghar. October to February is the ideal time to explore the region with temperatures ranging between 7 to 18 degrees Celsius.
Getting there
Here's how you can reach Talatal Ghar from New Delhi:
By air: There are several direct flights that connect New Delhi to Rowriah Airport in Jorhat, the nearest airport to Talatal Ghar. Starting at ₹6,500, these flights will get you to Jorhat in about three hours. Once you get down at the airport, hire a local cab to get to Talatal Ghar in about two hours (65km).
By train: The nearest major railway station to Talatal Ghar is Mariani Junction, located at a distance of 50km. It takes about 35-40 hours to cover the distance between New Delhi and Mariani and Talatal Ghar is an hour and a half's drive from the railway station,
Getting around
Rented taxi services (both pre-paid and post-paid) can be arranged from most hotels and lodges in the region, making local commute a seamless experience.
Accommodation
Since the area surrounding Talatal Ghar is not a tourist area per se, there are not many accommodation options in the region. However, one of Assam's fastest growing urban centres, Jorhat has some great stay options for all kinds of budgets. Here are the best ones:
A stay for two starts at ₹900 a night. The price does not include any meals.
Ever been to an ancient ruins site? Where was it and what was your experience like? Write in here and share your travel tales with the Tripoto Community. And while you're at it, head over to Youtube channel for some amazing videos that will make you want to take your next vacation right away!
Frequent searches leading to this page:-
ASSAM, Nagaland & MEGHALAYA TOUR, Best of Assam, Nagaland & Meghalaya Tour Kaziranga In India, Nagaland Meghalaya and Assam Tour, Assam meghalaya nagaland manipur tour package