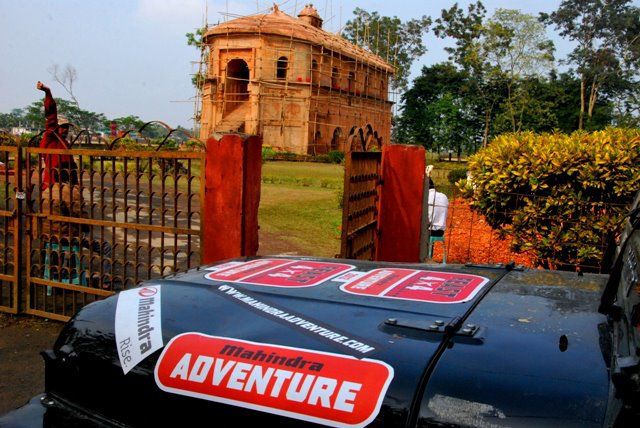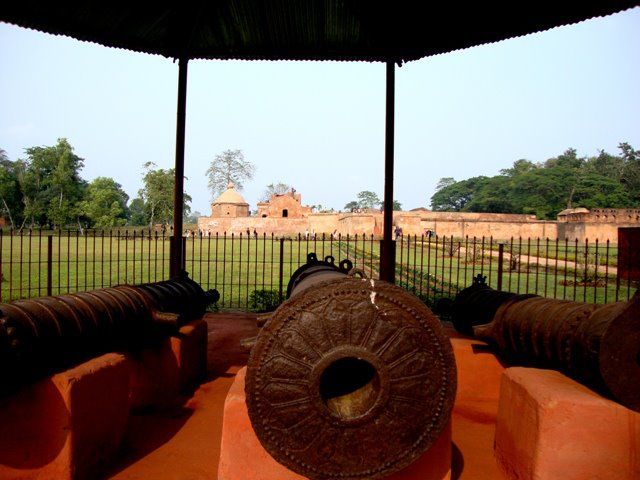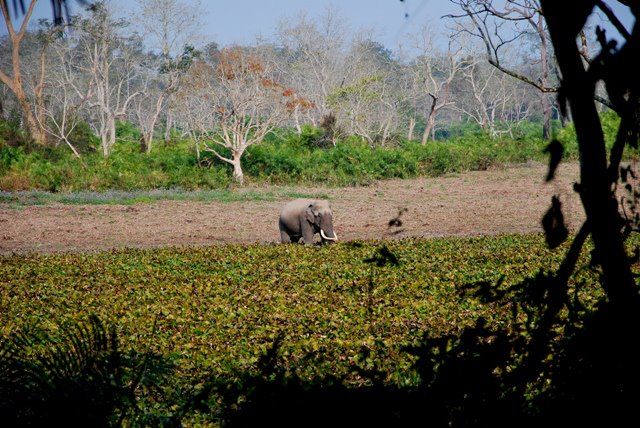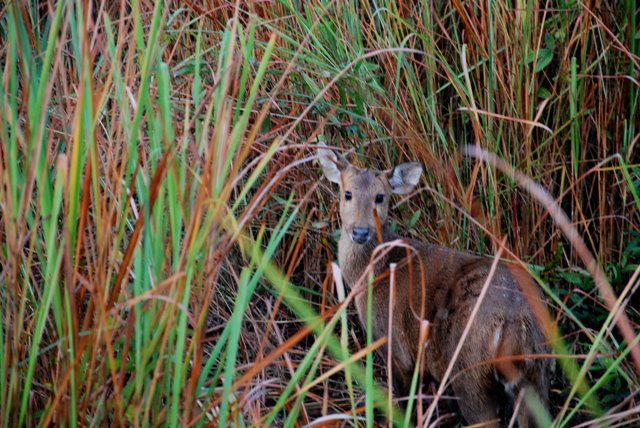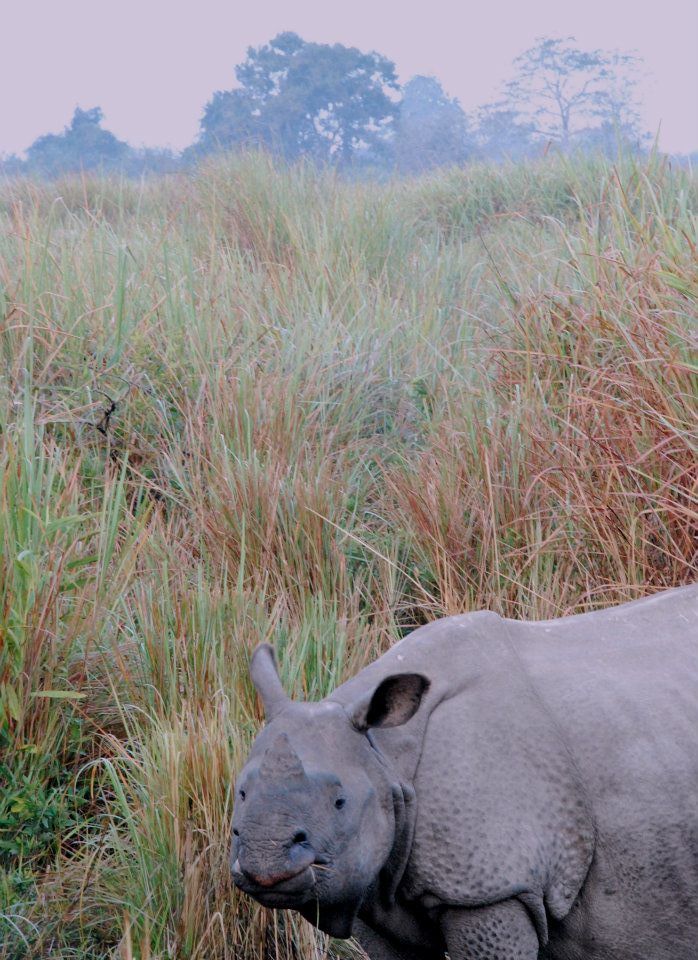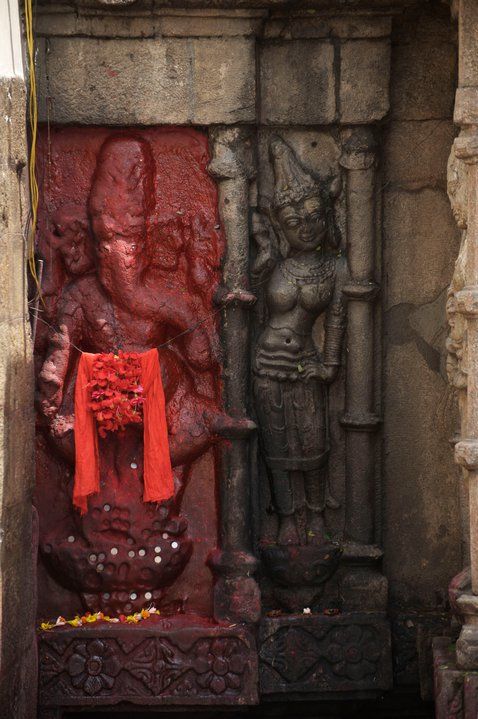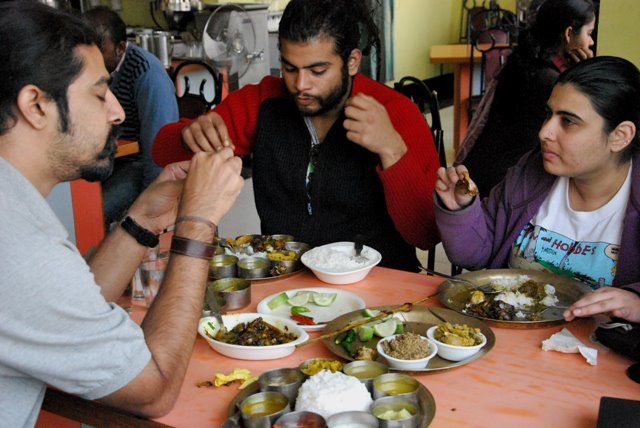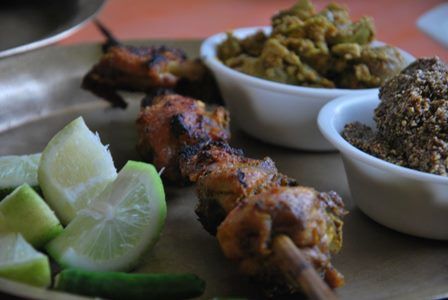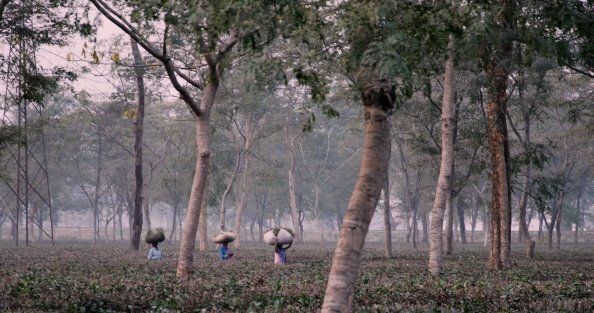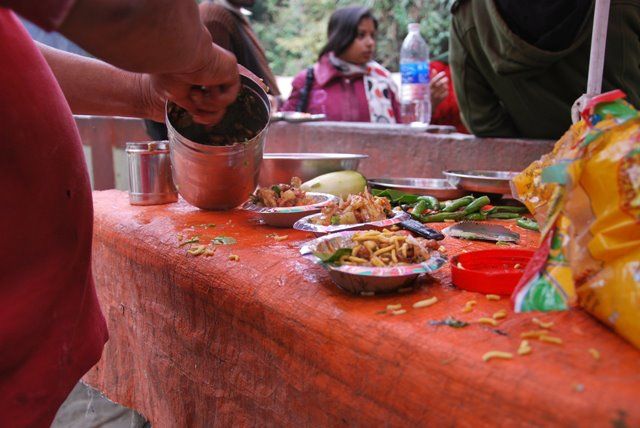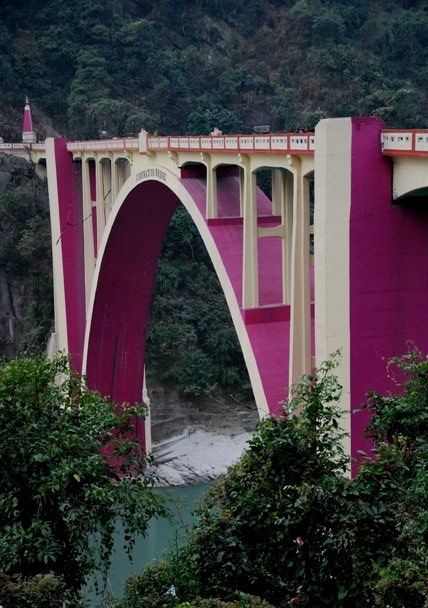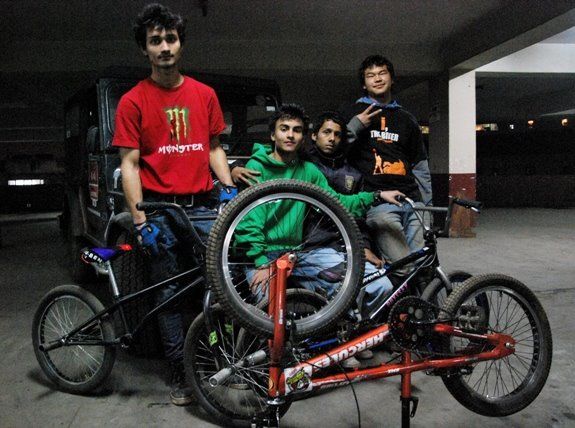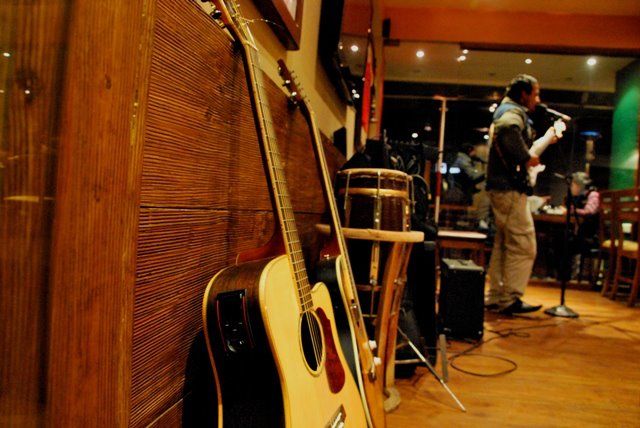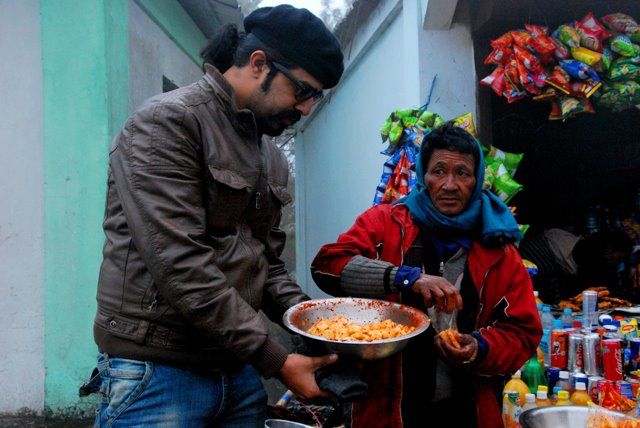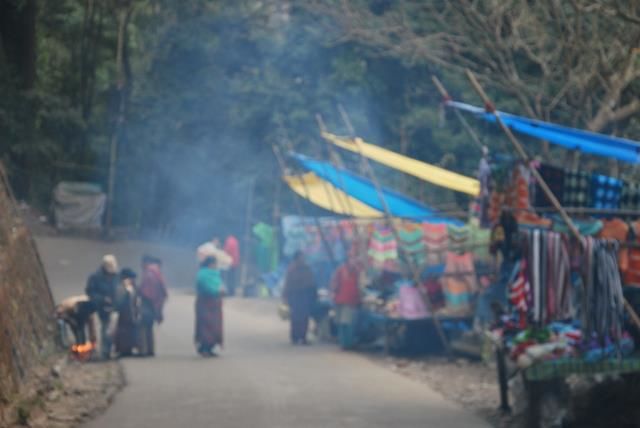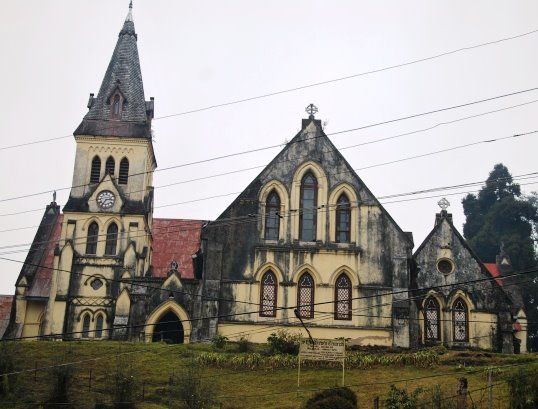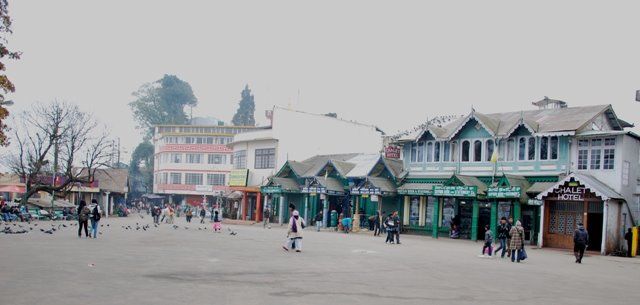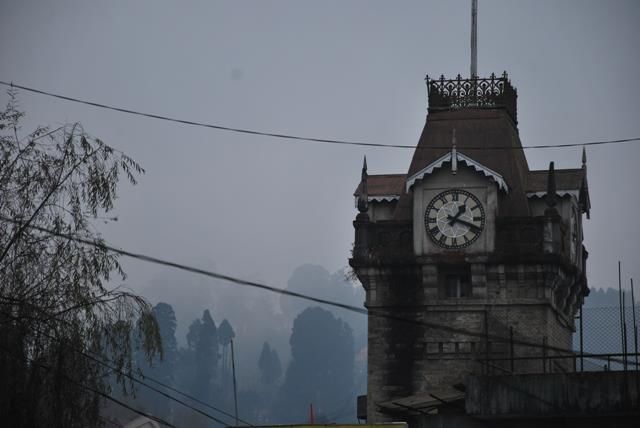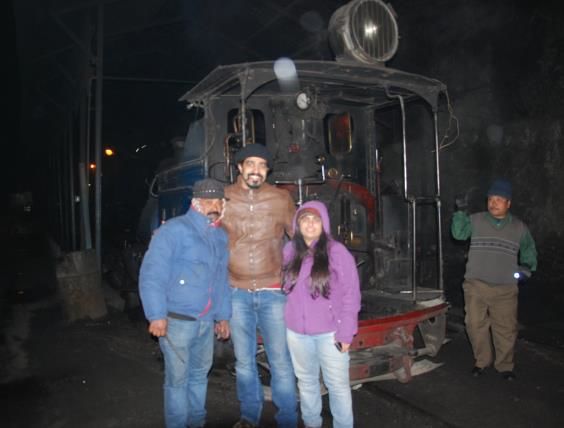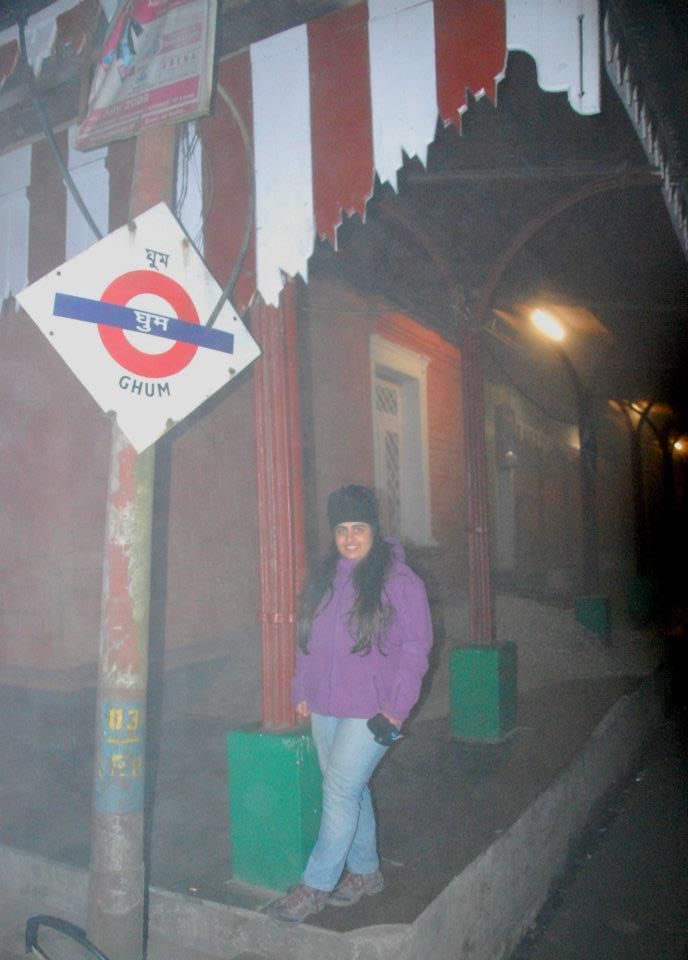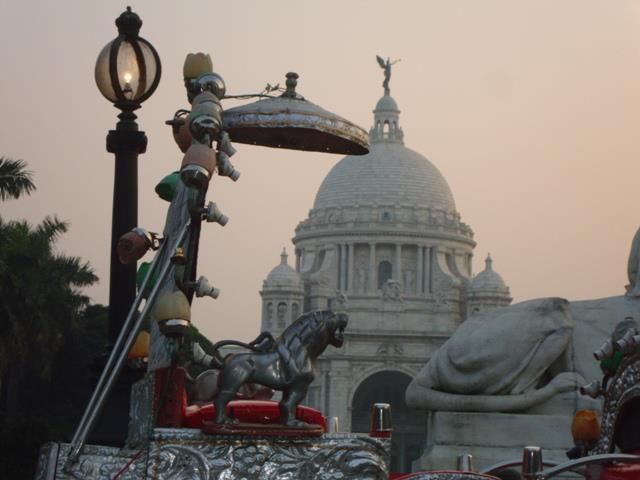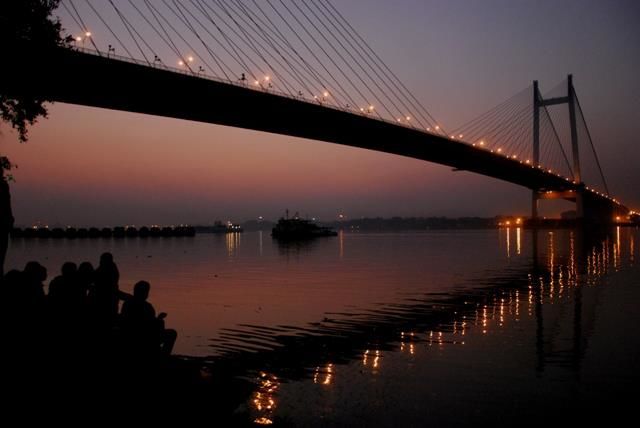 From the road on which the Tram runs in Kolkata, to the place where the Toy train blows its whistle in hills of Darjeeling, to driving along the breath of the World heritage wildlife reserve Kaziranga, to taking a peak into the Ahom Kingdom that ruled Assam for 600 years, to finally soothing our senses with music and cycling stunts in Shillong…we've done it all within a week!
We would have loved to drive from Mumbai but we just had a few days off work. And so my friends – Nikhil and Anirudh- and I took the train from Mumbai to the land of food enthusiasts - Kolkata. As the ritual goes for most travelers, we first paid homage to Flurys, a place that stands tall for introducing European confectionaries way back in the early 1920s. With pockets full of orange marzipan dipped in chocolate from Flurys, and delighted memories of Kolkata's street food – puchkaas, chaat, kathi rolls, rosogullas, kulfi, we headed towards Darjeeling.
The drive towards Darjeeling was memorable not so much due of the picturesque view but because there was 'no view'! It was the month of February 2012. It was late evening by the time we reached Siliguri, and driving an addition 67 kms to Darjeeling didn't seem challenging. Little did we know then that the curvy way ahead would be clouded with fog. Later that night we made grand plans of visiting the Tiger Hills for sunrise. Deadened from the bone-chilling cold, we raised the curtains to pitch darkness and no sign of the sun. We comfortable went back to sleep for an additional few hours, only to wake up to the 'coldest day of the winter season'. Yup! It was -2 degrees!!! Well most certainly, we wanted to venture out and numb our senses further, it was a crazy moment to experience the Queen of the hills in his freezing glory.
It is interesting to live a day in these peaceful hills with narrow bylanes. Residents of Darjeeling begin their day sipping 'chai' from the estates around their township. Like most other places in India, the food platter is influenced by the weather in the region. While the popular food in Darjeeling remains Momo and Thukpa, the season's favour is the spicy 'Lal aloo'. A bowl of this potato dish garnished with fryums set our mood for the coolest day. The day was spent doing the usual - visiting the zoo for the Snow Leopard and Red Panda, among other touristy places. With pockets full of rum-raisin chocolates and a hot chocolate from Glenary's on Mall we drove back to Siliguri. Finding a place to eat post 10:00 pm in Siliguri was tough, so we settled for KFC's chicken burger. The next morning we drove towards Guwahati.
'Thelas' and 'Dhabas' are all a part of what makes the drives on highways exciting. The food you discovery at these less known eateries always leave an imprint on tickling taste buds. You'd think that all roadside eateries in North East would only serve Momos or noodles, but like us you'd be in for a pleasant surprise. We've tasted one of the best 'Aloo chaats' of our lives at a dhaba situated near the Coronation Bridge.
Situated between the southern bank of the holy river Brahmaputra, the streets of Guwahati echo of the golden voice Bhupen Hazarika. The love of this great music maestro is so evident throughout Assam. This sentiment is mirrored at 'Khorikaa,' a restaurant owned by Chef Atul Lahkar, a dear friend. A lit diya is placed in front of the late music sensation's picture at the entrance. Atul shared his fond memory of having cooked for Bhupen Hazarika, as his staff placed bell metal plates filled to the brim with mouth-watering North Eastern cuisine. No words are exchanged…we dig into the mutton thali (known as Asomia Akhaj),Chicken thali (Chicken Khorika) served with rice and a host of curries, vegetables and pickles prepared in mustard oil and herbs, along with duck dry fry (known as Hahar Bhoja). There was no room for dessert but the 'kheer' was so yum looking that we gave in to temptation. This delicious lunch set the pace for our journey to Kaziranga.
In the wee chilling hours of dawn we were up and about for our safaris. Yup not ONE but TWO (come to think of it now, we don't know why we opted for two safaris). The boys were wishful of spotting a tiger...after all the Kaziranga National Park is declared as a Tiger reserve. And so for the first time during this road trip we were up at 4:00 am. We started the day with the Elephant safari. After the initial delight of spotting the one-horned Rhino and Tusker and ofcourse the deer, we were a little greedy for more. Just towards the end of the safari, our elephant made some crazy noise to protect Babu, the baby elephant that walked alongside his mother. Babu looked scared and that's when cheap thrills set in… The mahout acted frantic and was quick to add, "Tiger hai Tiger!!! Elephant apna baacha ko protect karta. Usko pata hai Tiger hai udar may." Well, as much as we would have loved to see the big kitty, this was a funny story. However, we were excited for our jeep safari that followed. With no luck, the safari ended with the boys snoring in the jeep while I laughed to my heart's content.
Having ODed on the safaris we drove to Sibsagar which is about 150 kms from Kaziranga. Visiting Sibsagar is like taking a peek into the past. Ahom rulers dominated Assam for 600 years!!! And trances of this history lay in this small town.
Sibsagar was home to the Ahom kingdom. Two beaten monuments now stand witness to the past legacy – Rong Ghar and Tolatal Ghar. Rong Ghar bears the look of an overturned boat. This was an entertainment zone of sorts for King Pramatta Singha (1744-51) who'd watch animal/bird fights. Talatal Ghar is a multistoried palace built by King Rajeswar Singha (AD 1751-69). According to locals, back in time this palace was considered to be unique for having three underground floors and two secret tunnels for the king's army.
The two historical structures rest amidst bustling traffic on molten tar… irony of a time that has passed.
We drove back to Kaziranga, picked our luggage from the lovely Wild Grass Resort, where we'd spent the previous night, and headed to our last destination of this road trip - Shillong.
The Scotland of the East – Shillong makes your heart sing! The British architecture and well-marked road of this charming township are a traveler's delight. The energy of the place is so vibrant that it catches on to you. Eee Cee, one of the oldest bakeries is a must visit for its pastries and meat patties. By early afternoon it was foggy and we were shuttering due to the bone-chilling weather at Shillong peak. A must have at the peak is the pineapple coated with red chilly powder and salt - it bombed our senses in that cold! The rest of the evening was spent listening to a local music band performing at Café Shillong, a popular hangout. The most electrifying moment of the road trip was when we acquainted a group of stunt biking boys in an underground parking lot. Meeting them was the perfect chirpy end to our road trip in North East.