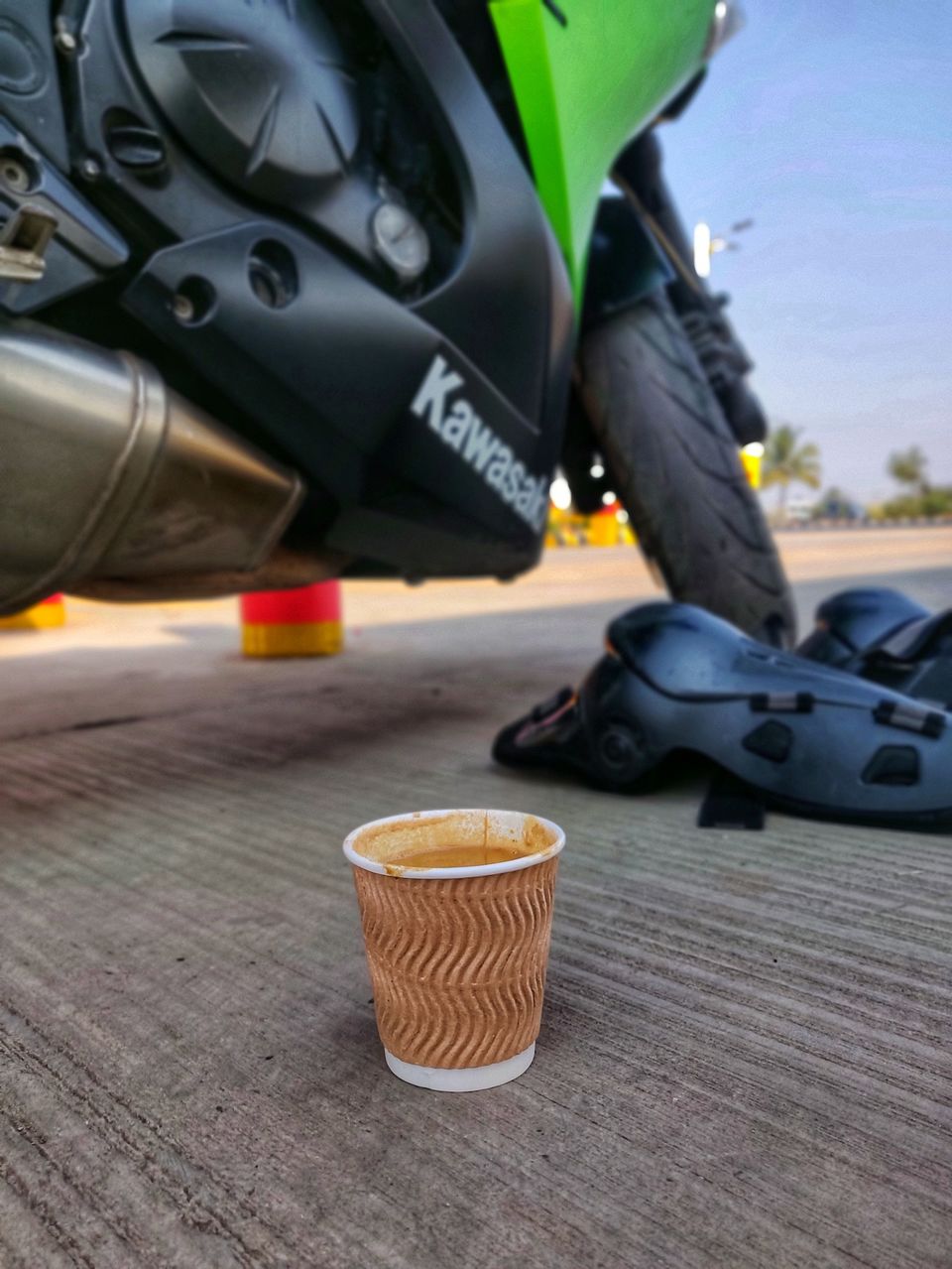 The joy of riding is unparalleled and one that is thrilling and can't be explained in words. Although the post is about my recent solo bike ride to Hyderabad, one of oldest cities in India and which has balanced the old and new city pretty well. Food is amazing in Hyderabad and in almost every street you will find a restaurant for some local delicacies.
The Plan
Plan for Hyderabad was cooked up a week earlier & flight plans as well as rail routes were assessed, finally it was me and my sports tourer which was screaming to just rev it out :). Identified the possible routes, stopovers, fueling options, service stations, emergency numbers, stay options in case of stayover is needed and off course food and hydration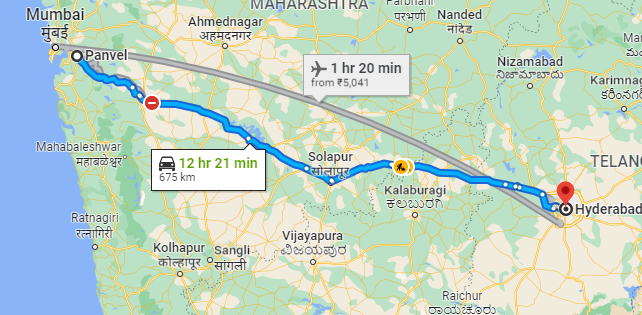 Stopovers listed here are all clean and serve good food. Its very difficult to find good restaurant on this route.
Mc-Donalds is right after Pune (hadapsar toll, you will not miss the big HP terminal here)
Shell themburni - Only shell outlet where you can enjoy deligo and relax for a bit
Punjabi Dhami - in case you want to have lunch, this is a good hotel
Food pyramid - is still being built, still a good option some 15km from Zaheerabad right on the highway
Kings dhaba - good food for snacks as you approach Hyderabad city (lot of traffic you will get as soon as you start approaching Hyderabad city)

Single lane from Itkal to Omerga is notorious for bad road patch and lot of diversions. I personally dont think this will be sorted anytime soon unless a bypass road is made which will smoothen the traffic

The Prep work
Bike rides are special & they come with their own risks which every biker is aware off. You can only be as much prepared
1. Bike pressure checks
2. Puncture kit
3. Tool kit
4. Lights
5. Tyre conditions
6. Energy bars
7. First aid box
8. Bungee cord - to fasten your luggage
9. Spare cleaning cloth
10. Body protection gear
Better to have a quick check with your service center before any long rides to avoid any surprises while riding.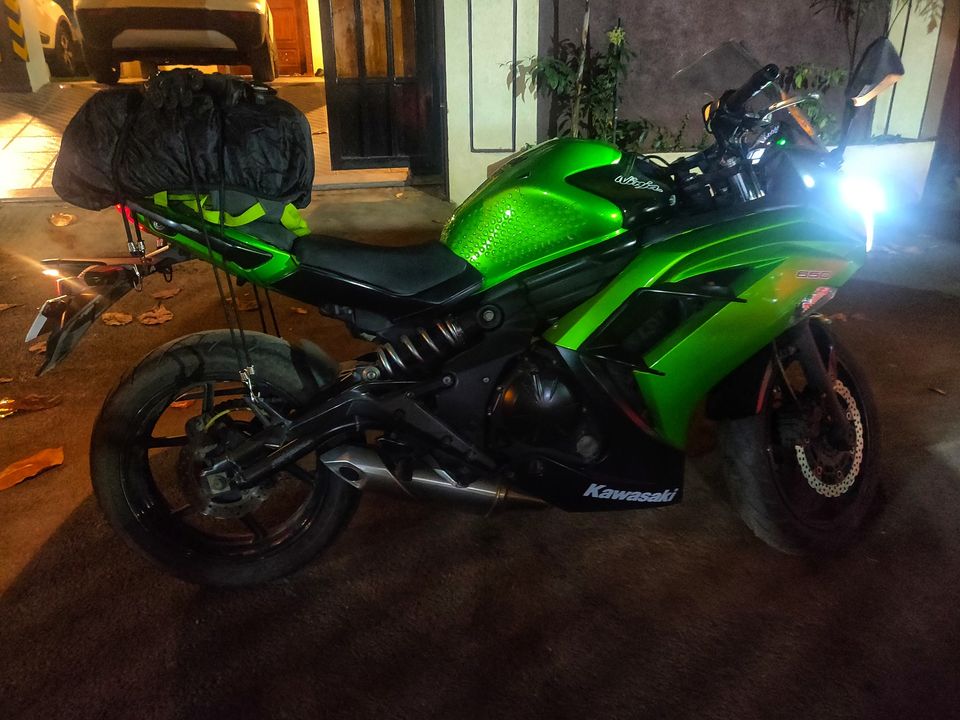 The Ride
And so it started, even though you know the route, but still every ride is a unique ride in itself and comes with its own memories. Idea of good ride is to make sure you ride responsibly and safely. Early morning I started from my home in Panvel city towards Hyderabad. As per the plan chalked out, my first stop was supposed to be at McDonalds just after Hadapsar, however since I was early to reach the store wasn't functional and I couldn't enjoy the McDonalds breakfast. Instead just ahead of McDonalds were few eateries which were just opening for the day and i could manage a quick vada usal and hot cup of tea.
I am not fan of Sunrises, unless I know of spot from where the Sunrise can be enjoyed to fullest, it was a pleasant surprise when i stopped to click my tourer with awakening Sun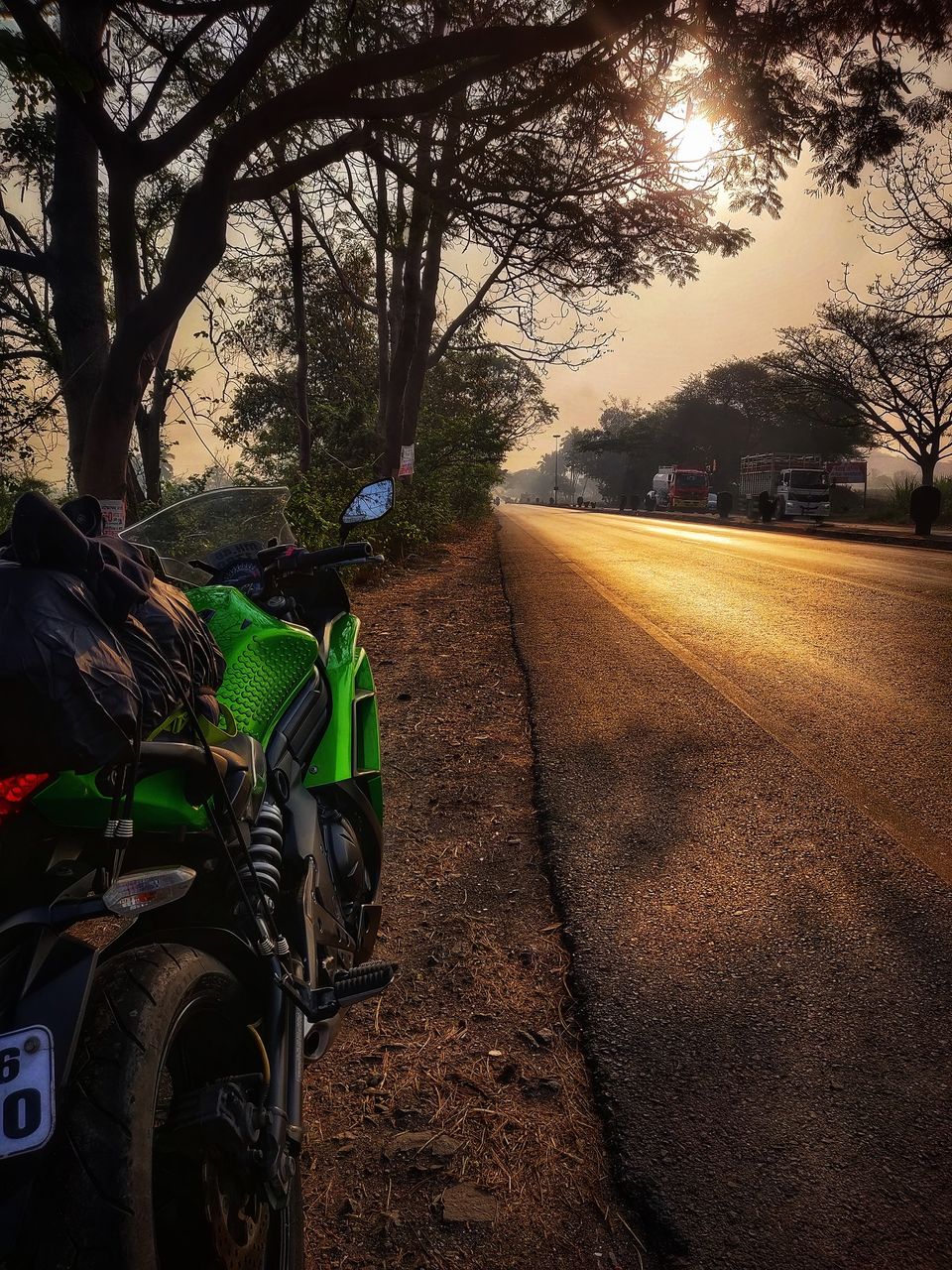 On the way got to see nature at its best. Mind you there is nothing major enroute Mumbai - Hyderabad unless you take some major diversions. Options for "good" food are very limited. Border crossing was very easy and swift, nobody checked anything. Since I had to fuel up, the only Shell outlet (they have good petrol which as per my experience works like a charm with my Ninja 6590 engine) on the entire stretch post Pune till Hyderabad. Stopped there for some Nescafe and quick bite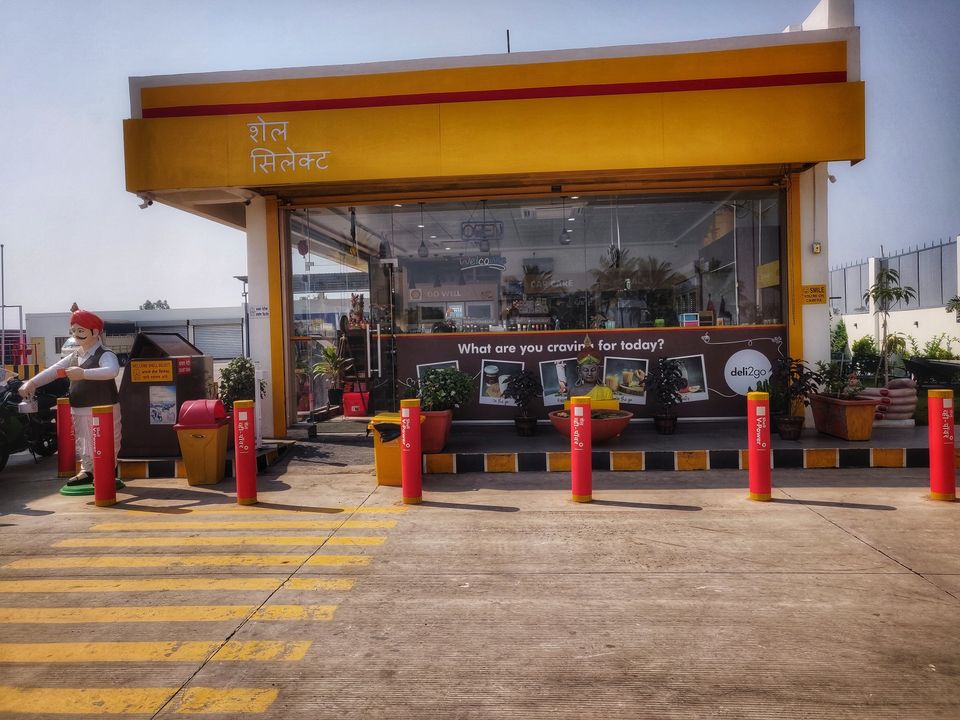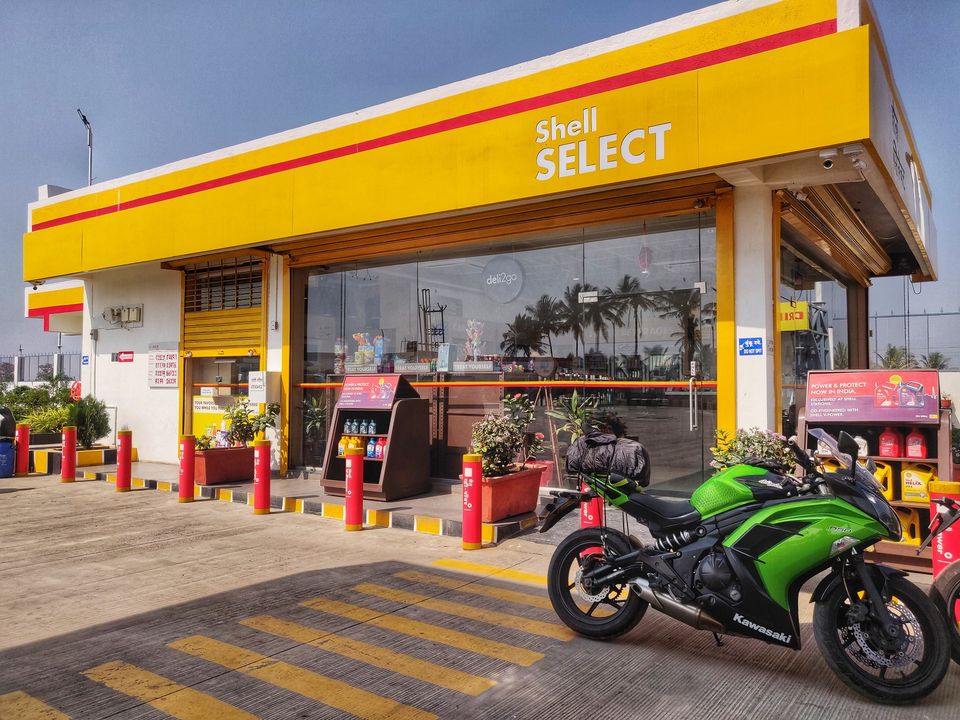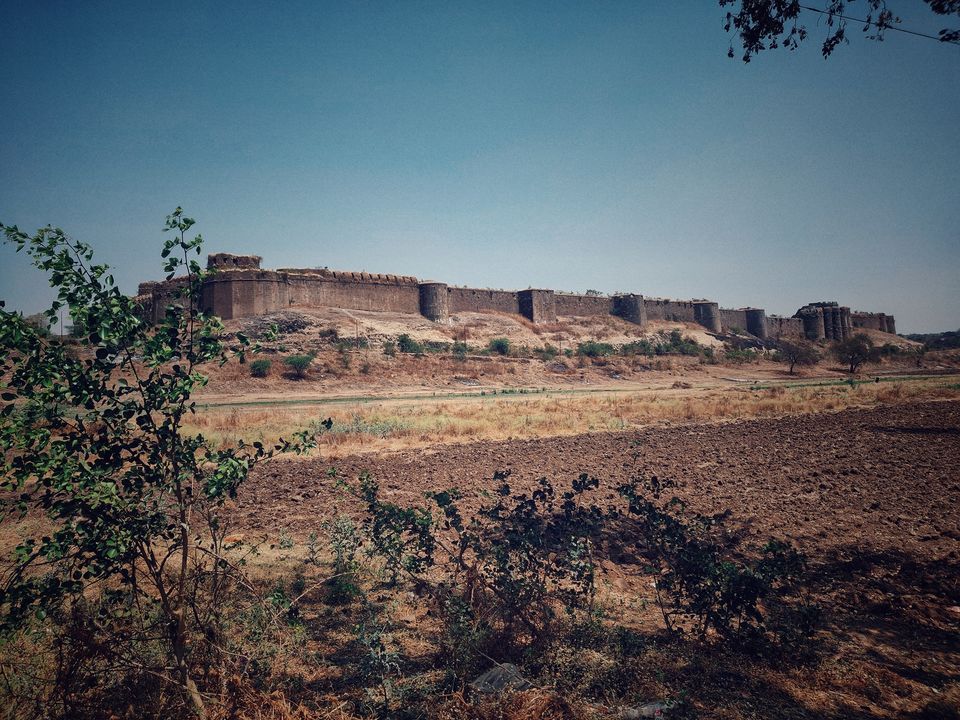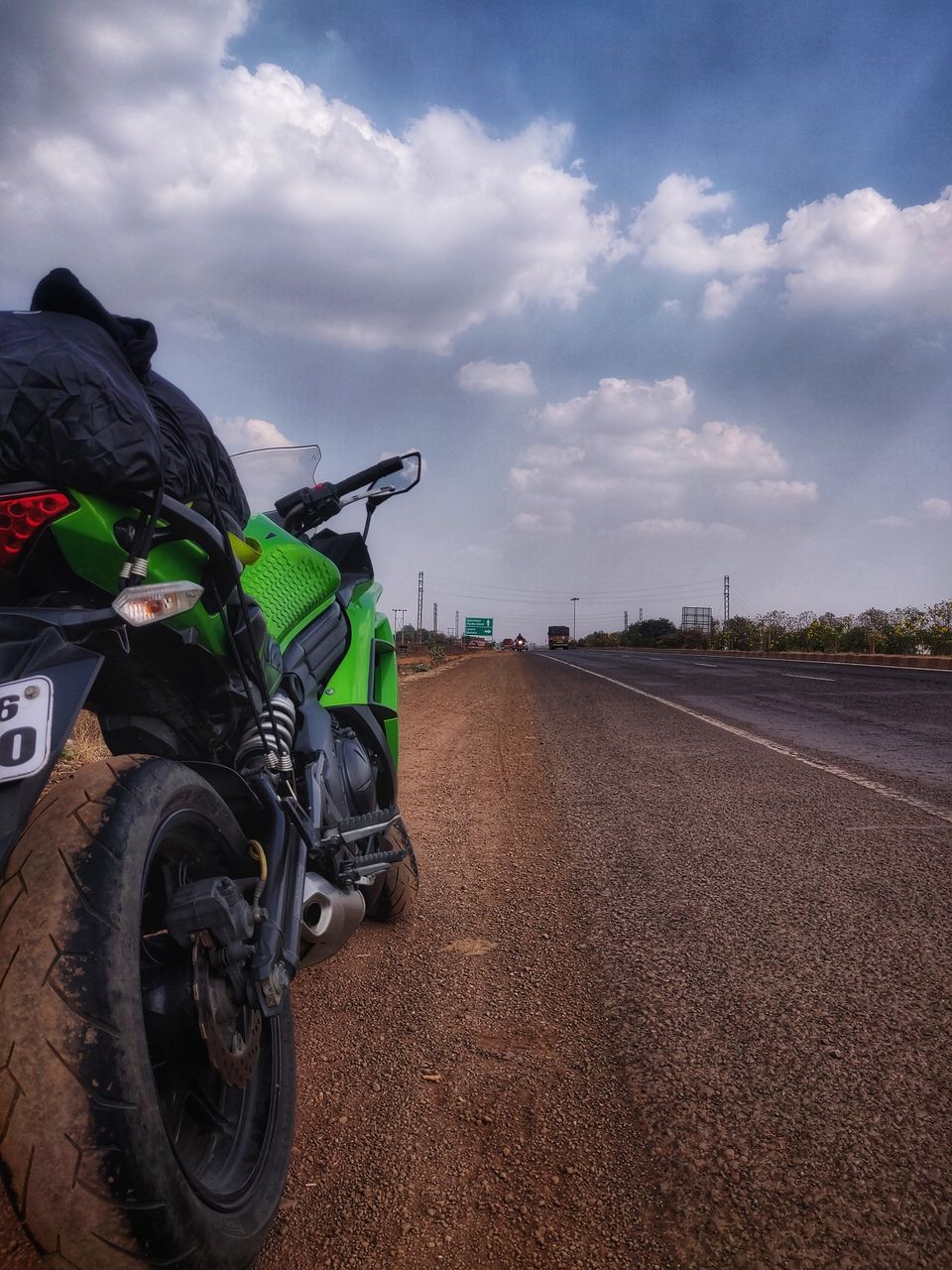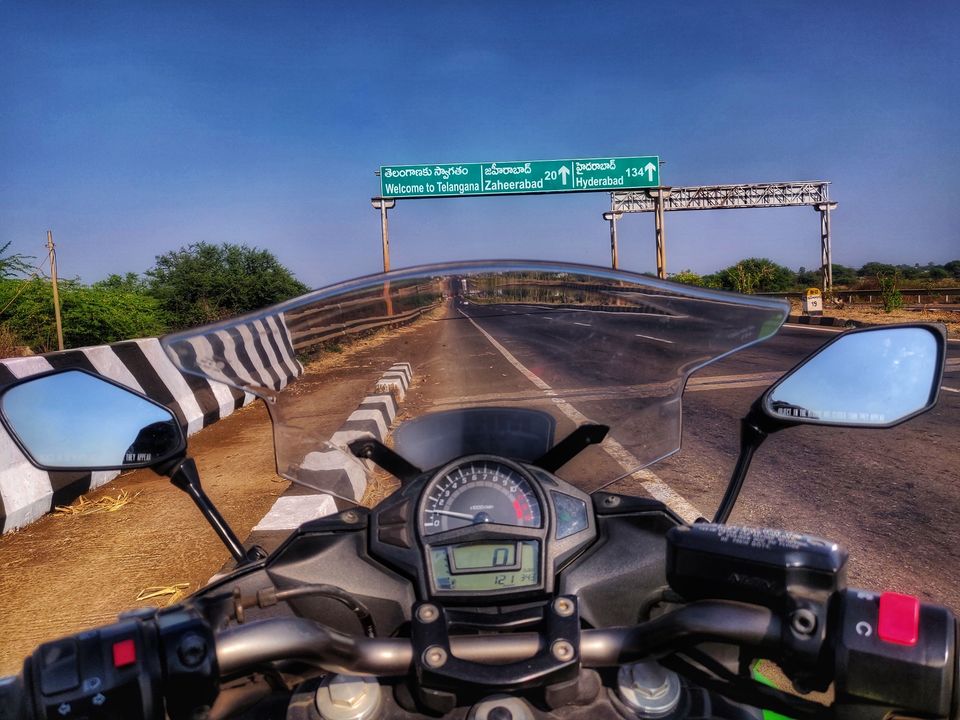 By evening I reached Hyderabad and mind you the traffic as you approach Hyderabad city is really bad. You will easily spend hour or even more to get into the city. However the traffic is well behaved from what i could see. Whole city seems to be under surveillance and camera's are setup to check on over speeding almost everywhere.
Day-2 with the time I had with me, I tried to visit few important places in Hyderabad, below are the glimpses
1. Shri Jagganath Temple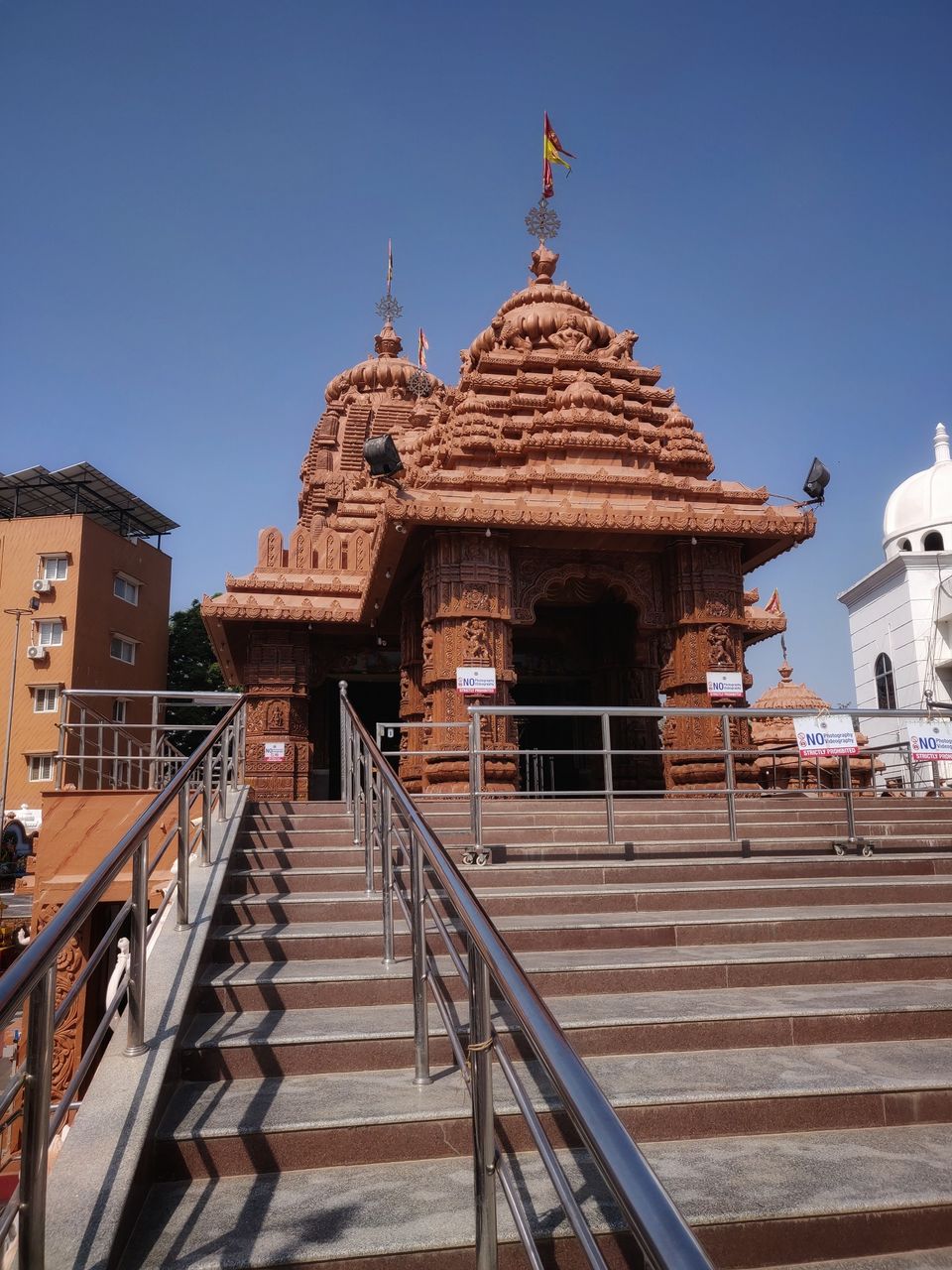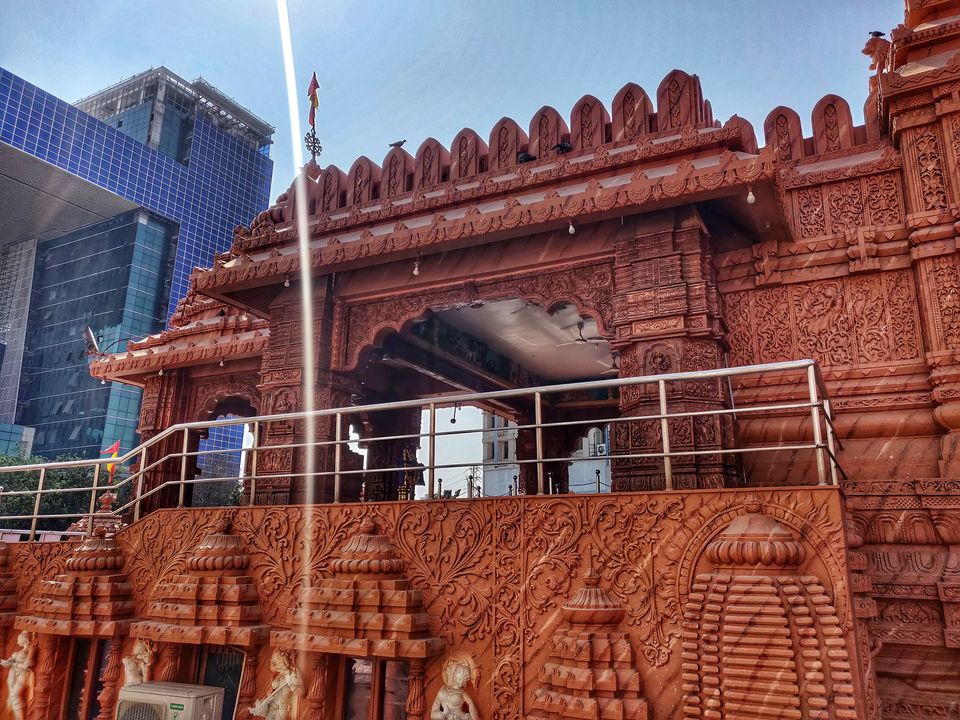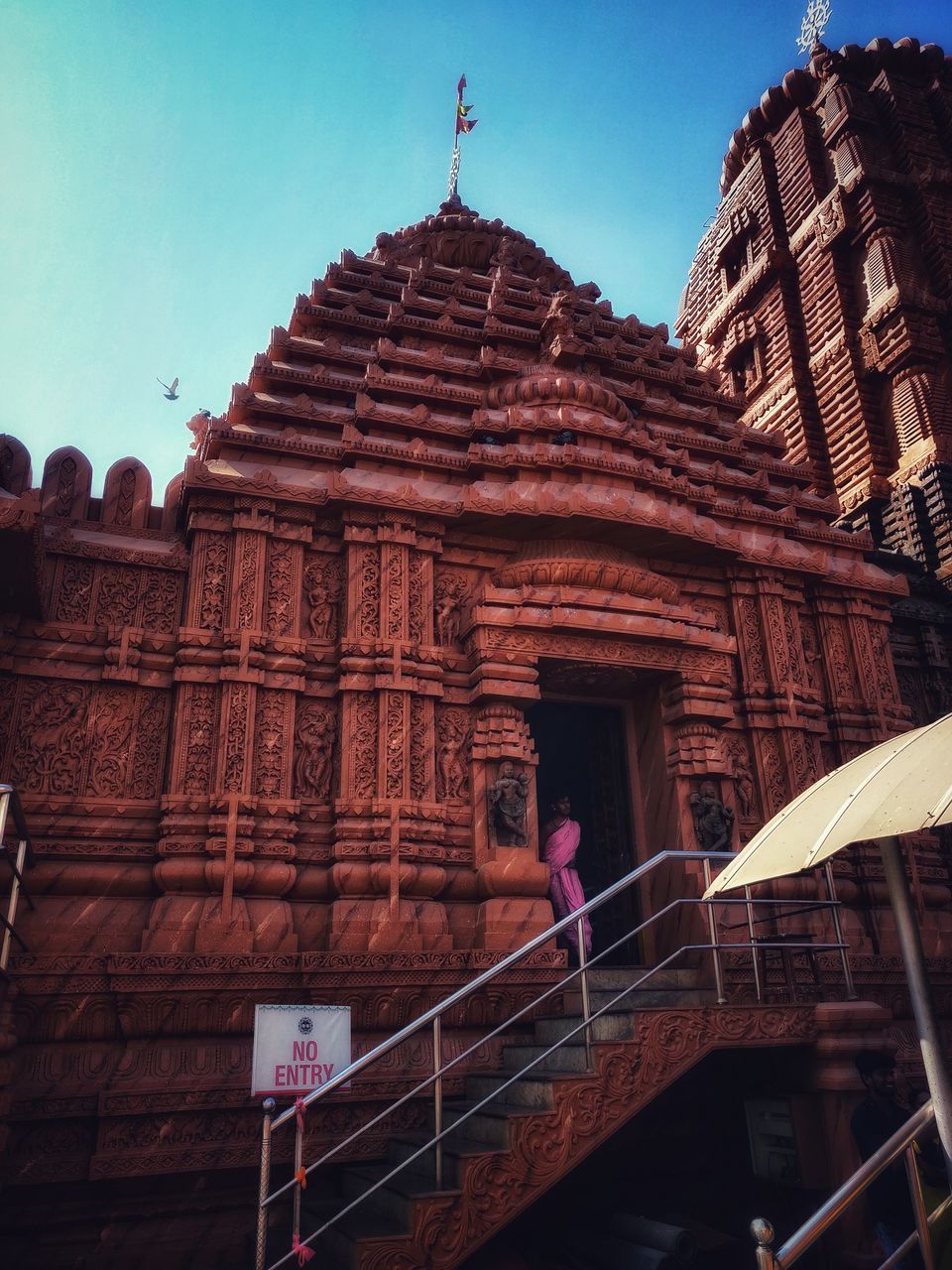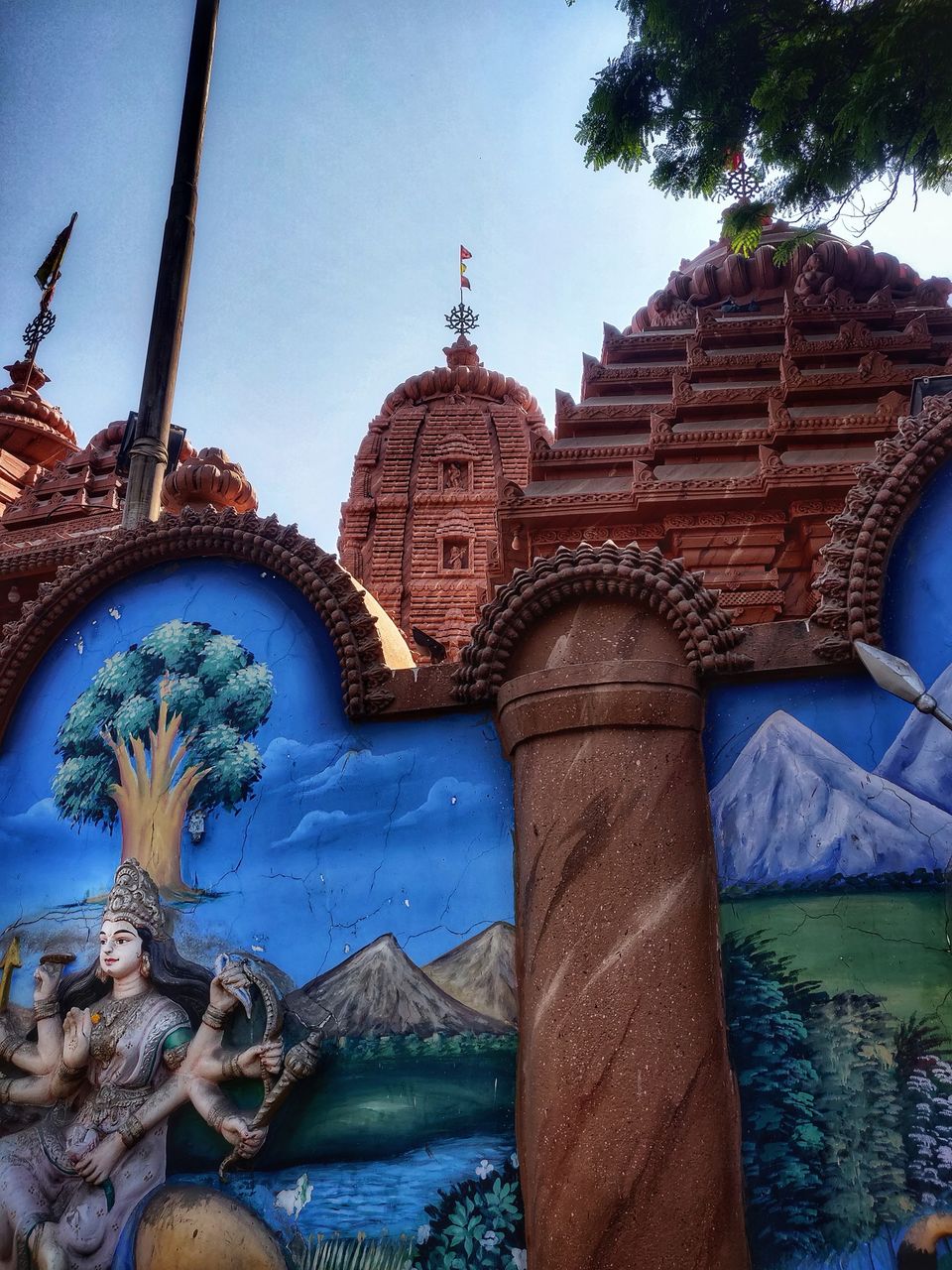 2. Hare Krishna Golden temple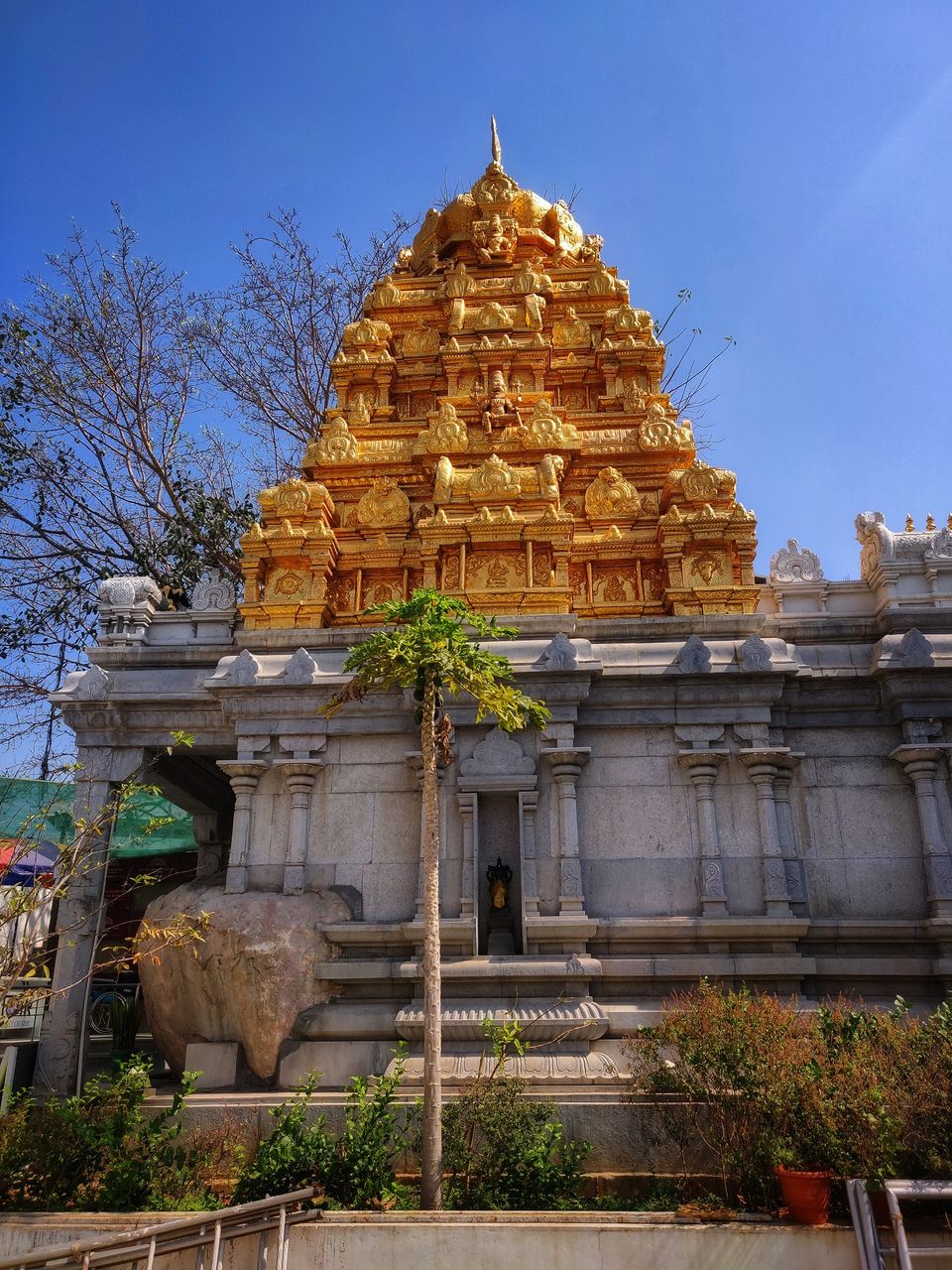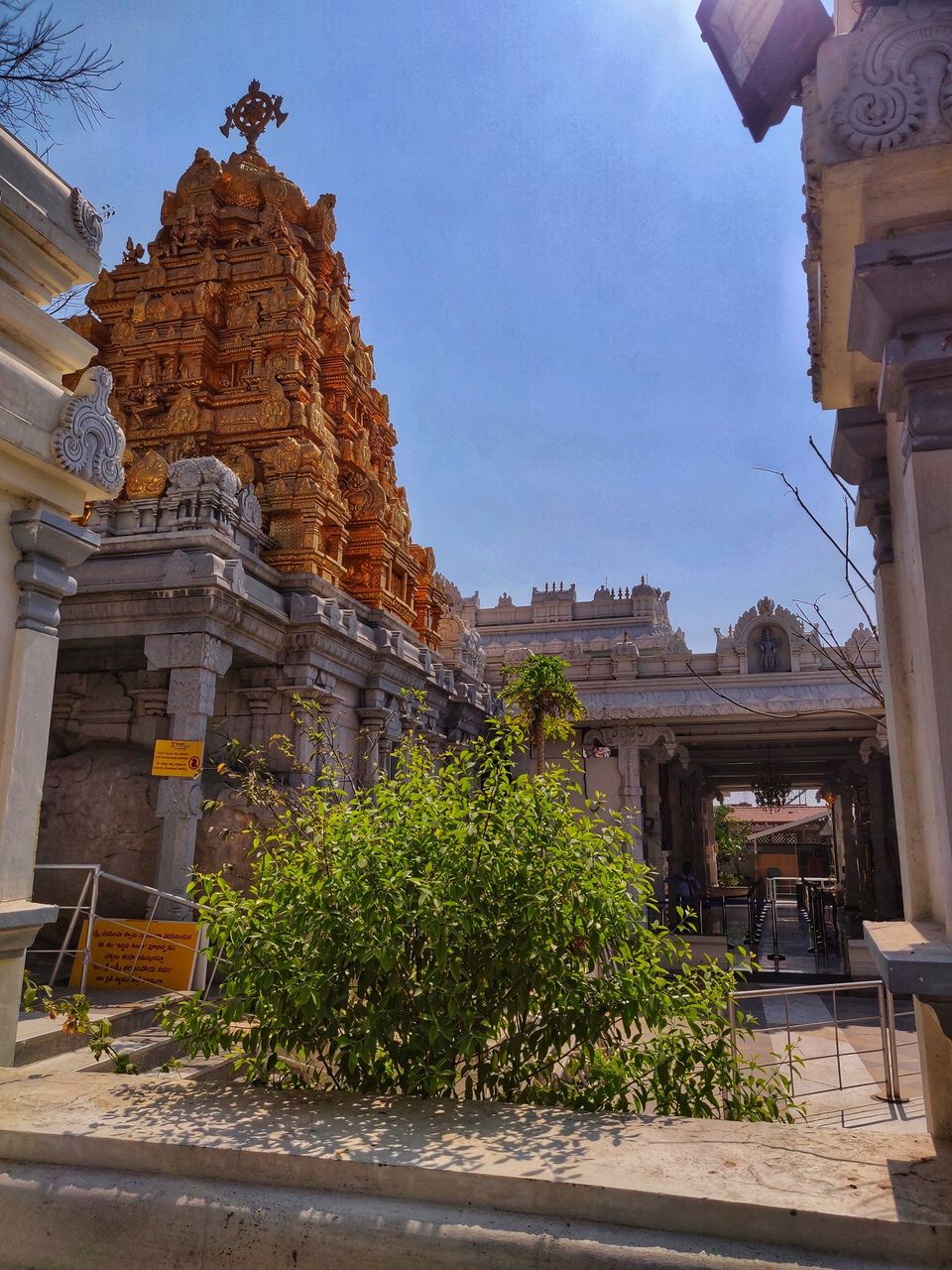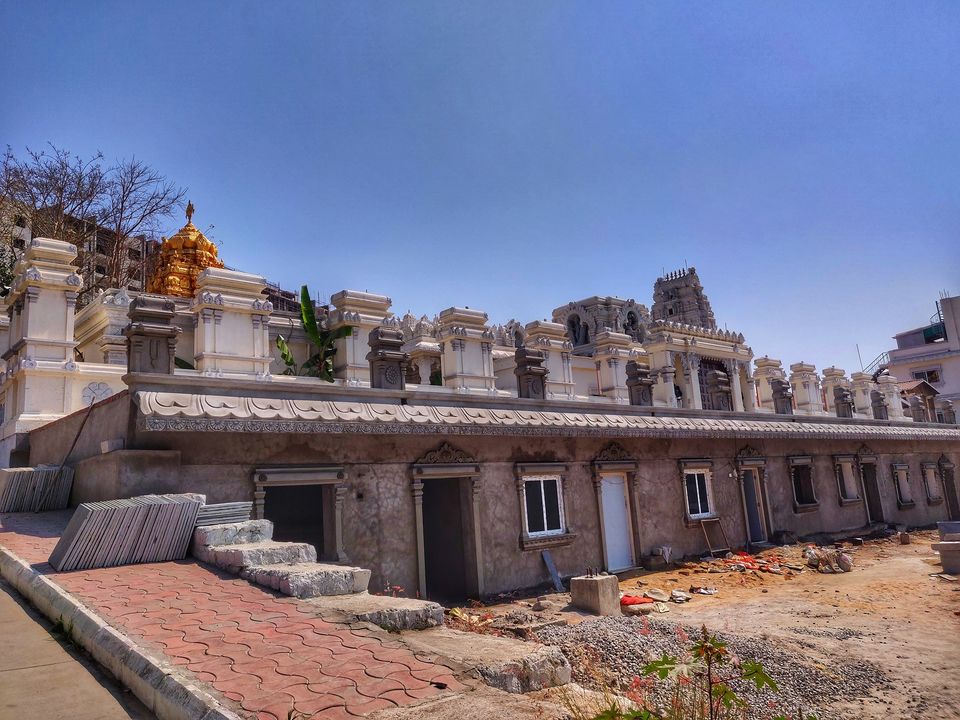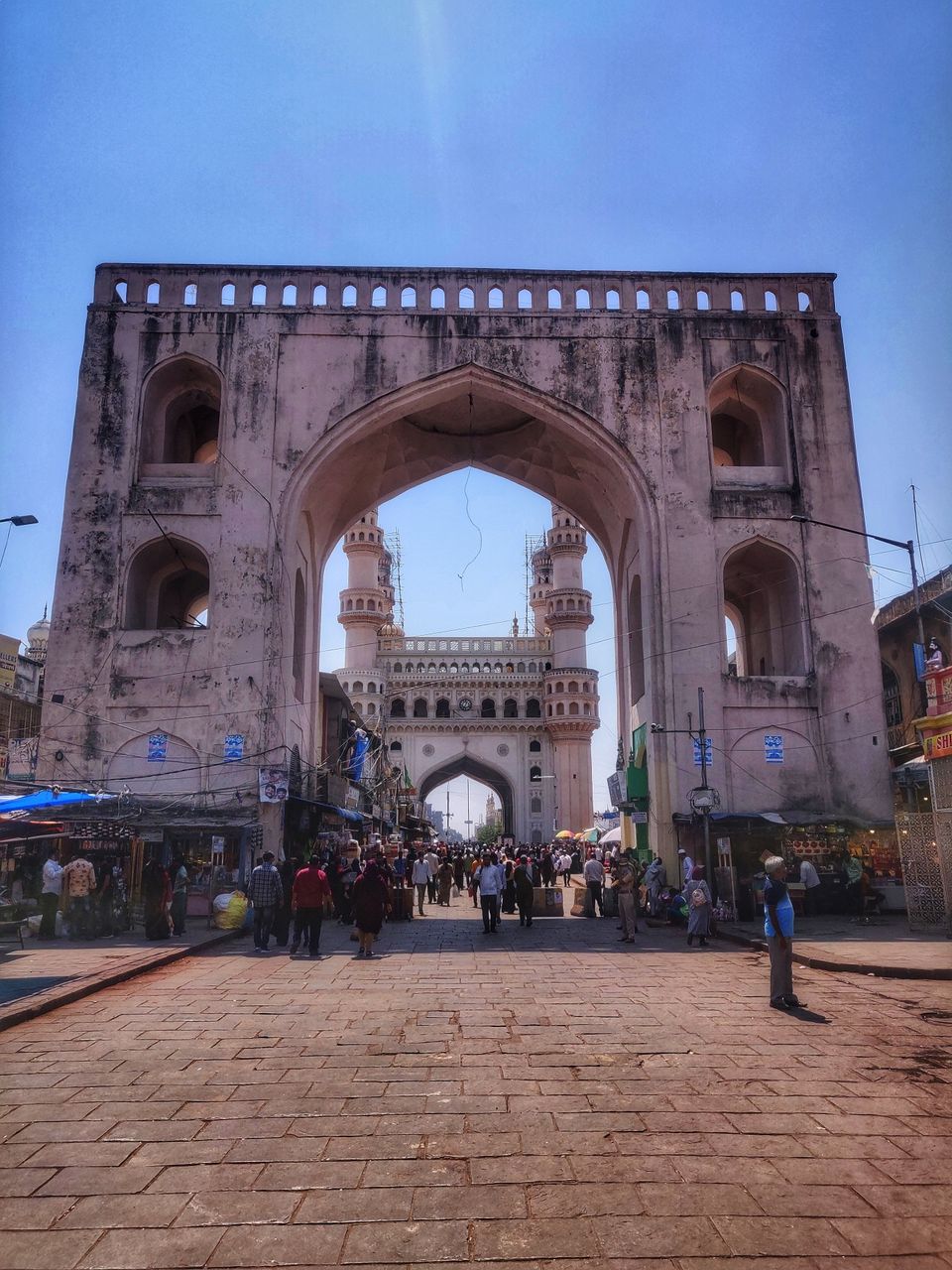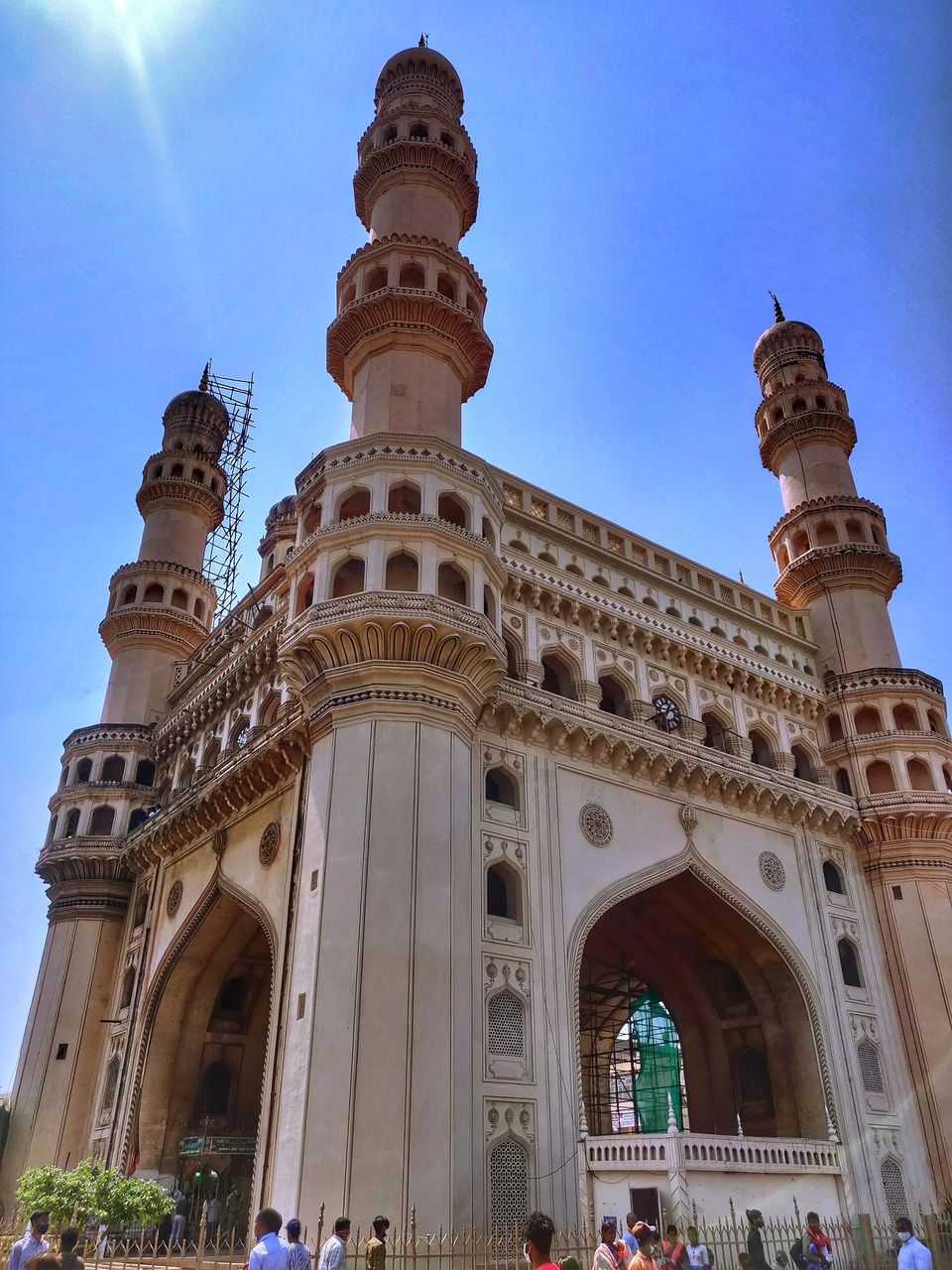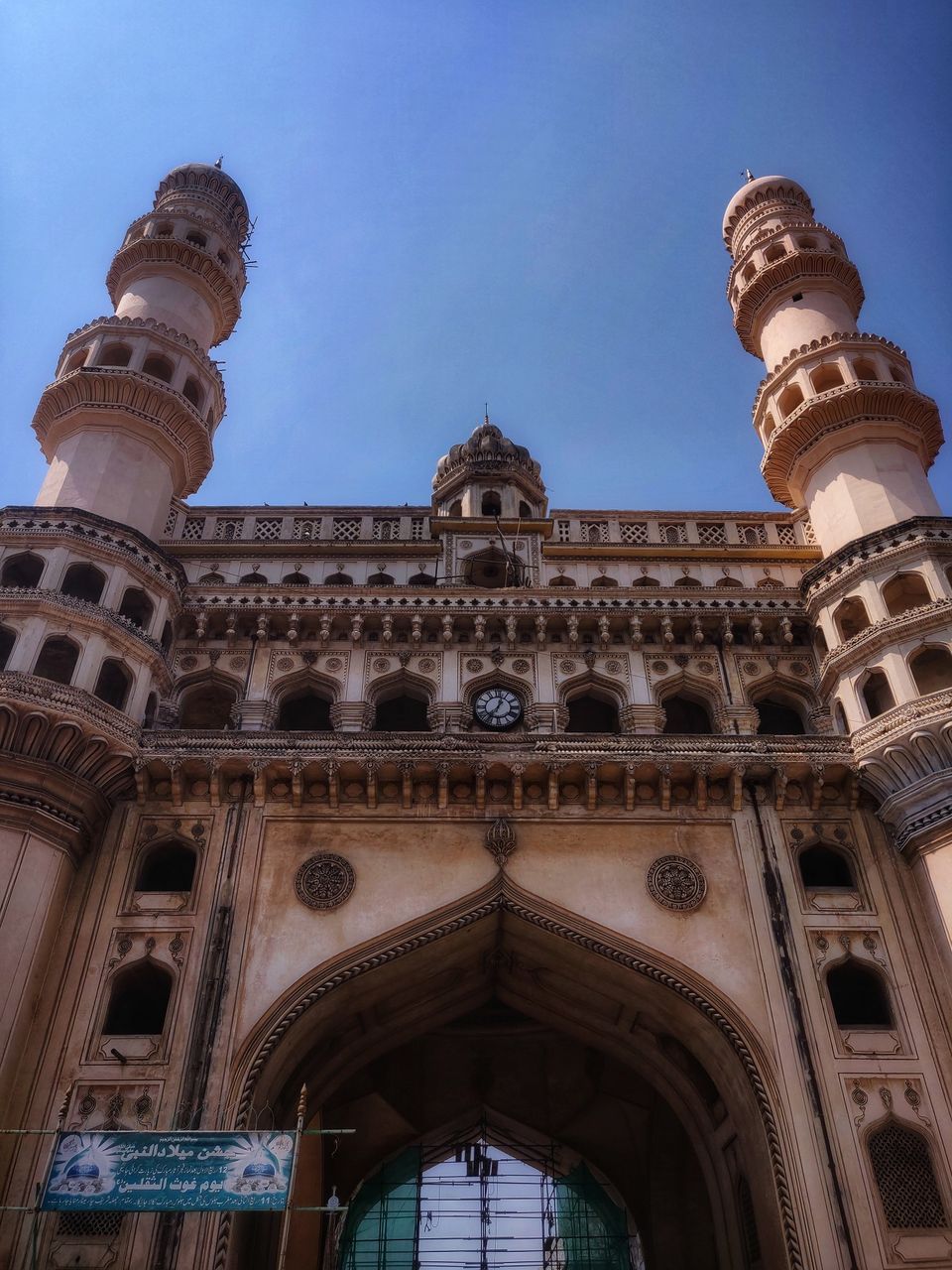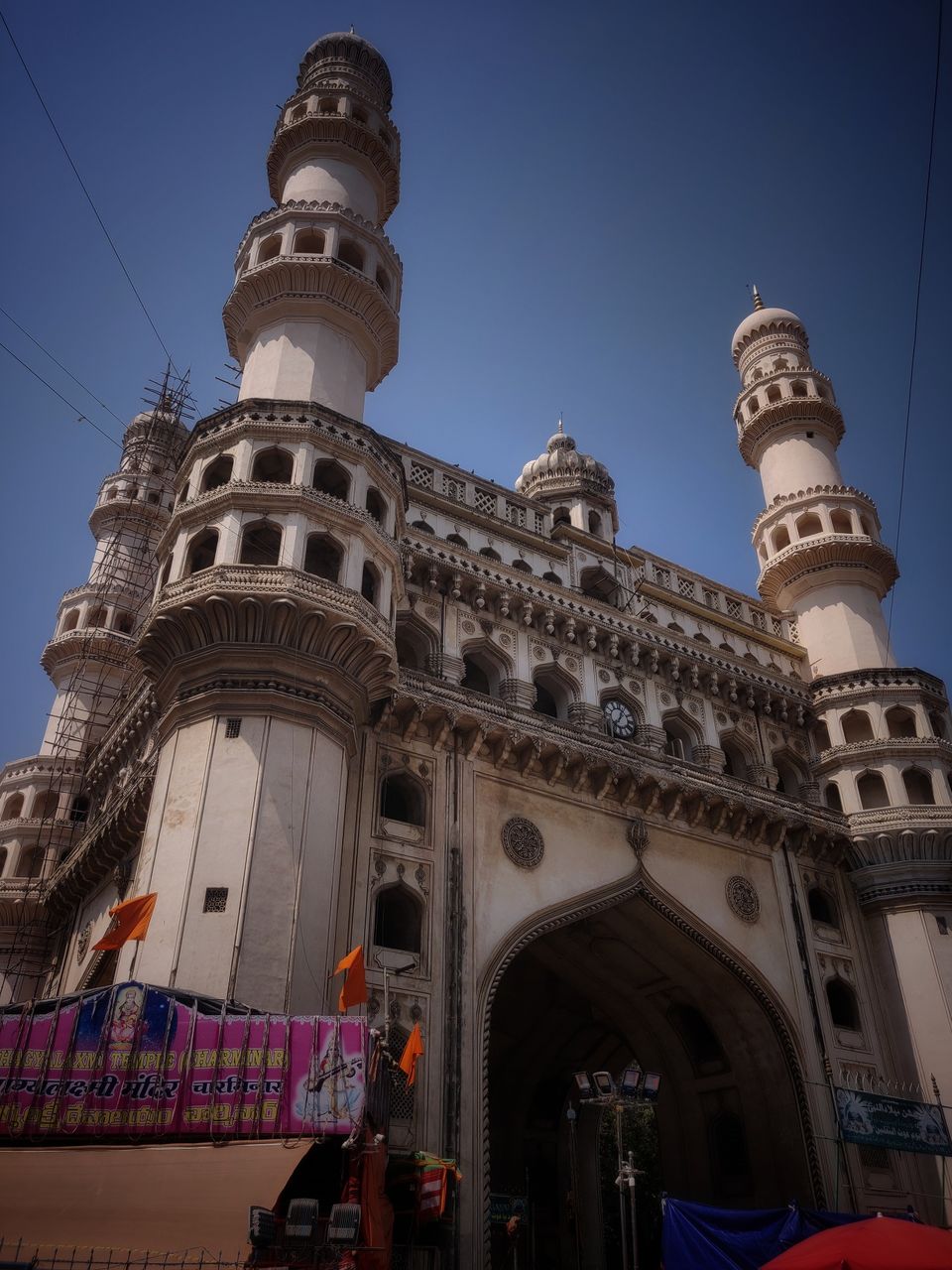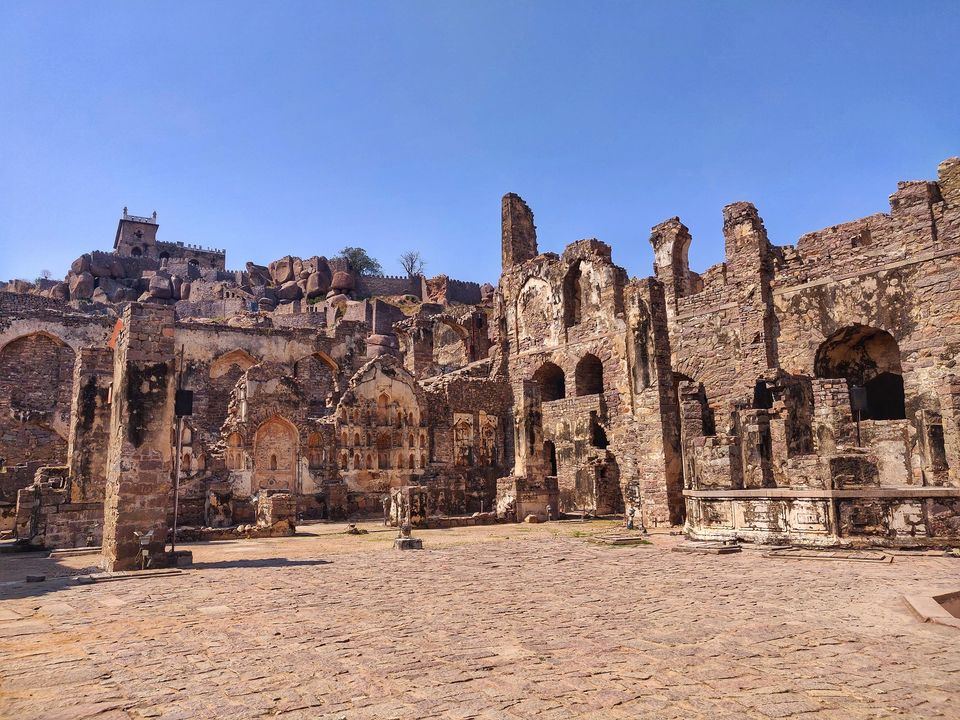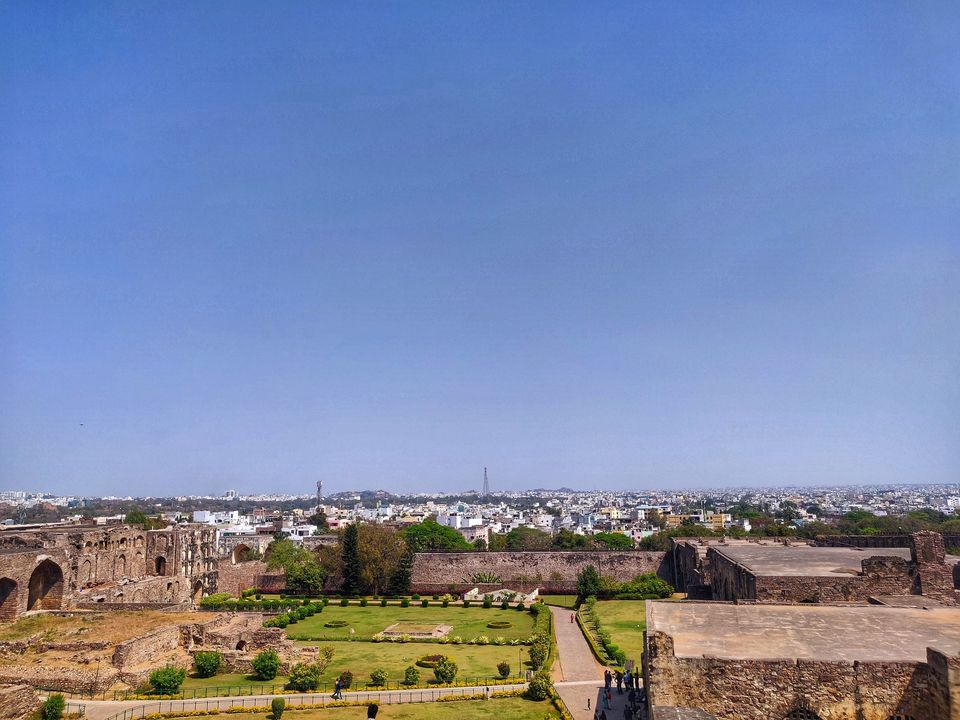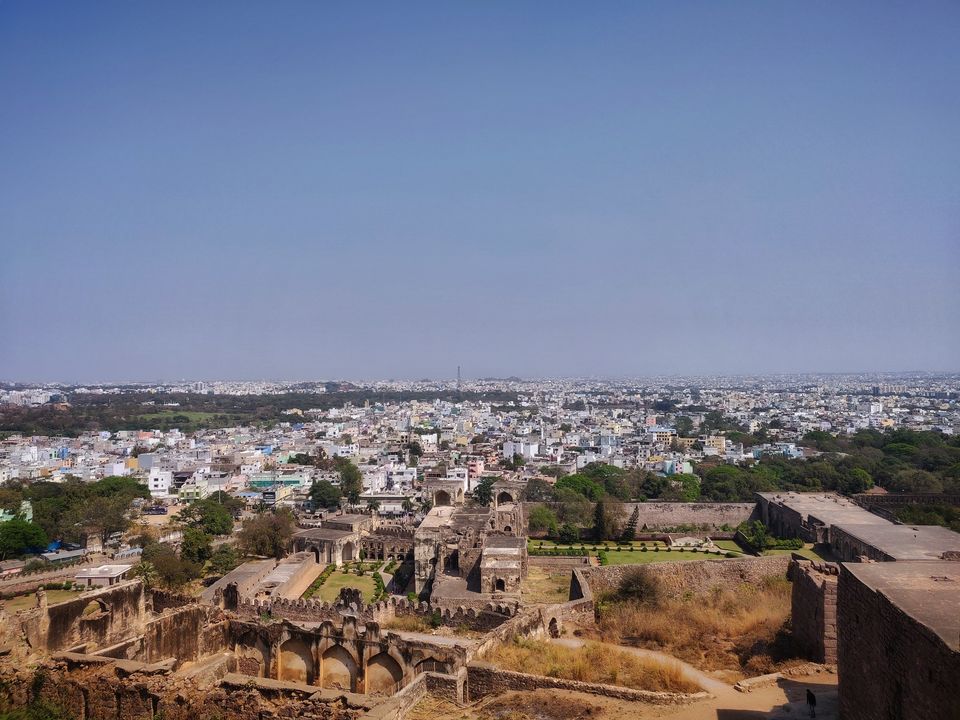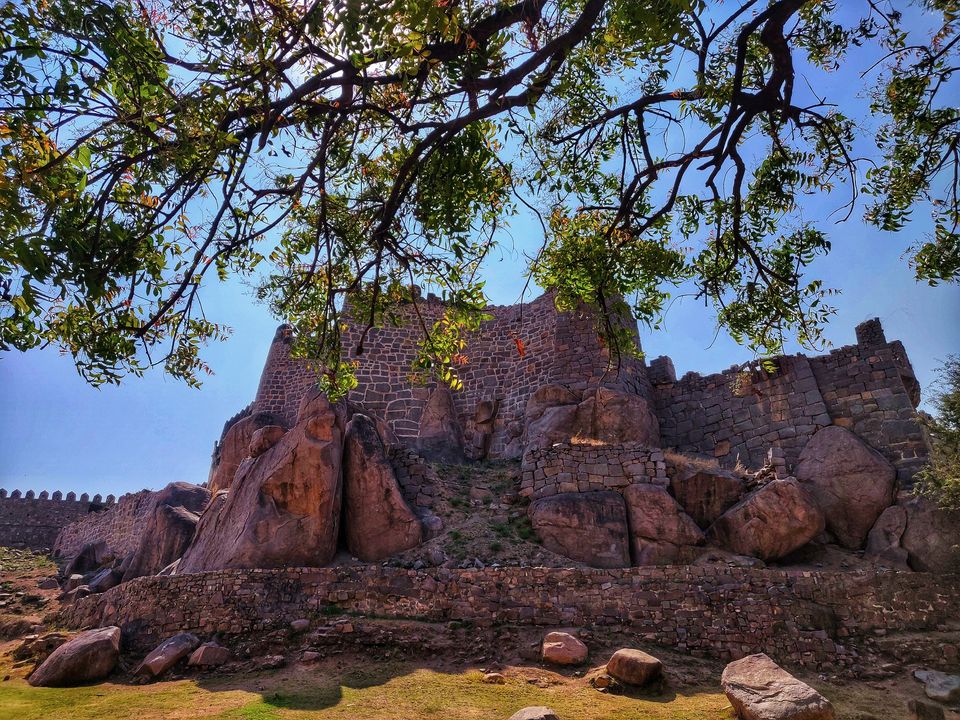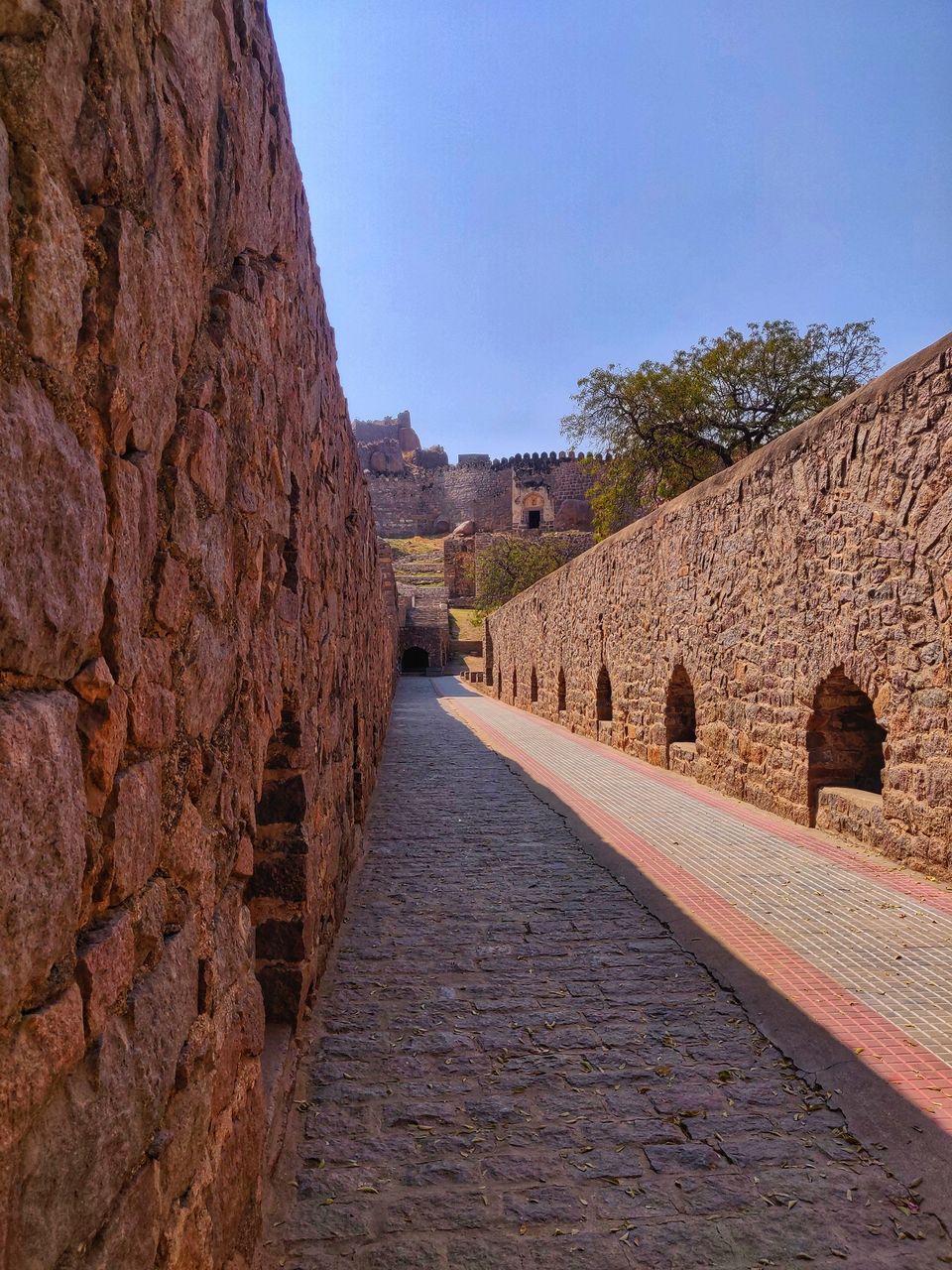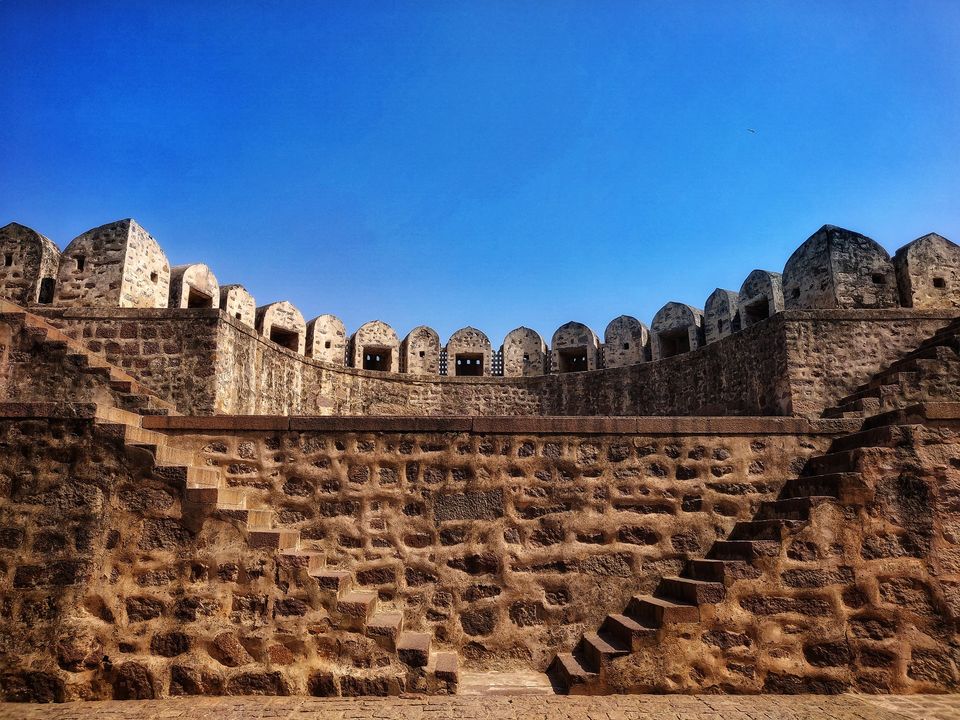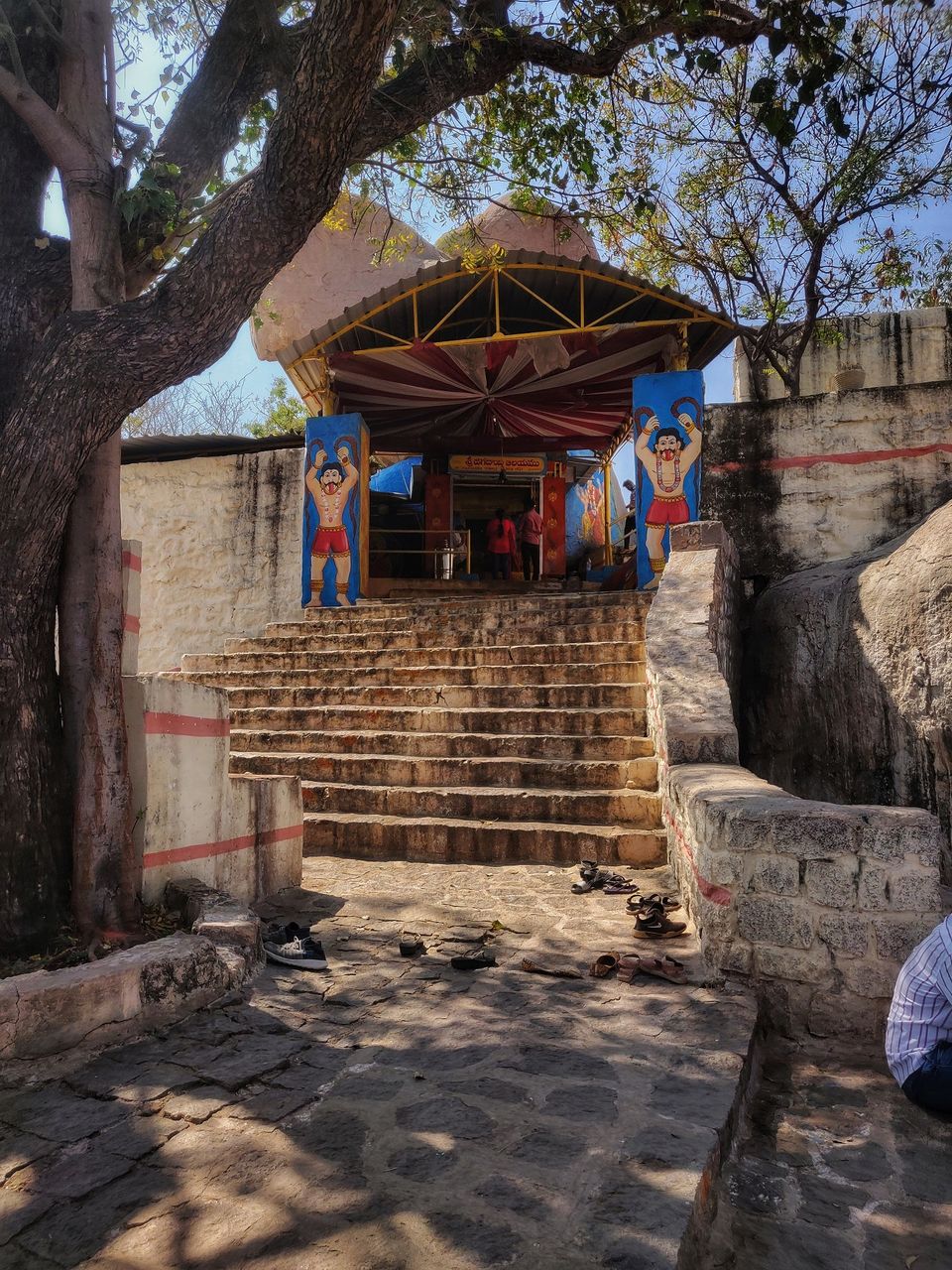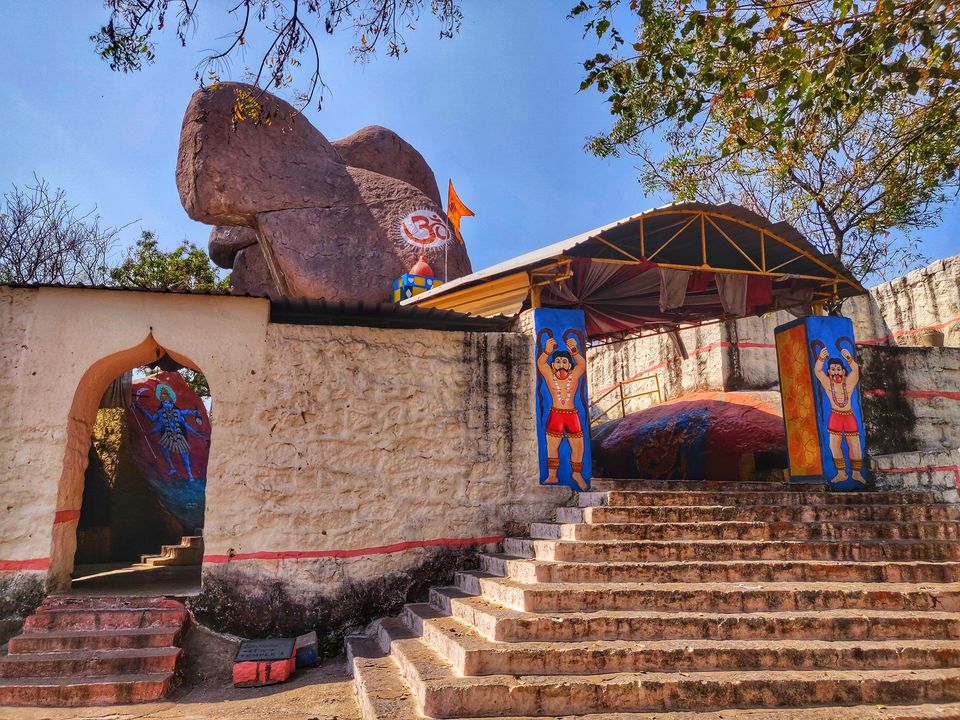 I had very limited time to spend in Hyderabad and this is what i could do. One point i would like to bring to everyone's notice, apparently none of the government maintained parks or historical sites have "Change" and only for this reason you might miss a good opportunity like i did. I couldn't visit the Lumbini Park and hence the Famous buddha statue (similar feel to Statue of liberty) right at the centre of the lake.
Also for some reason known only to locals, none accept the 10/- coin
Paradise biryani is overrated and in my opinion one can completely avoid it and try for some local delicacies which still follow traditional cooking and taste. Cost of living is not too high in Hyderabad and the city feels safe.
Ola / Uber rides are frequently available. Since my trip was a short one, I couldn't cover additional places which i intend to do shortly. Statue of equality is now open to public and something you should not miss if in Hyderabad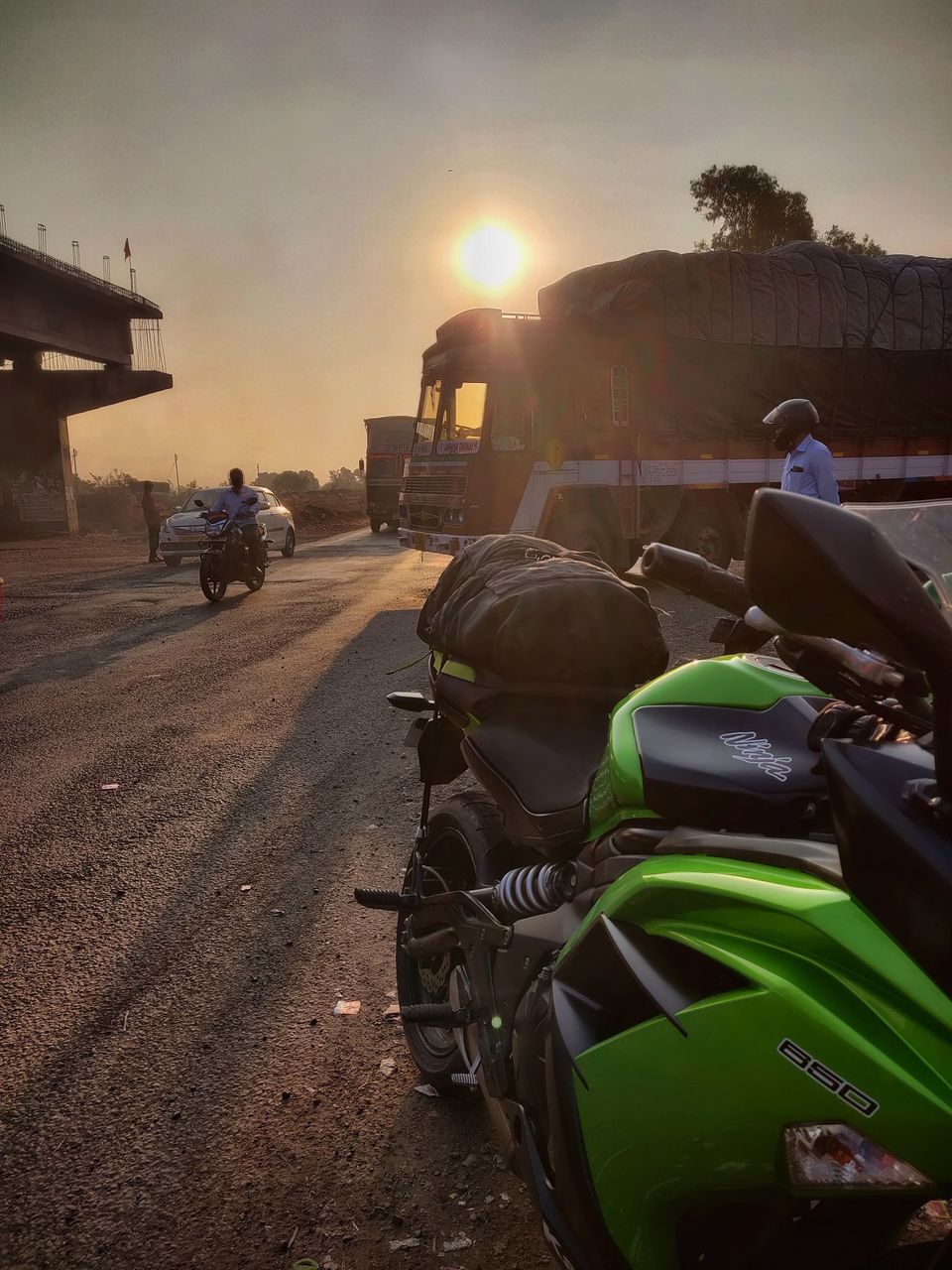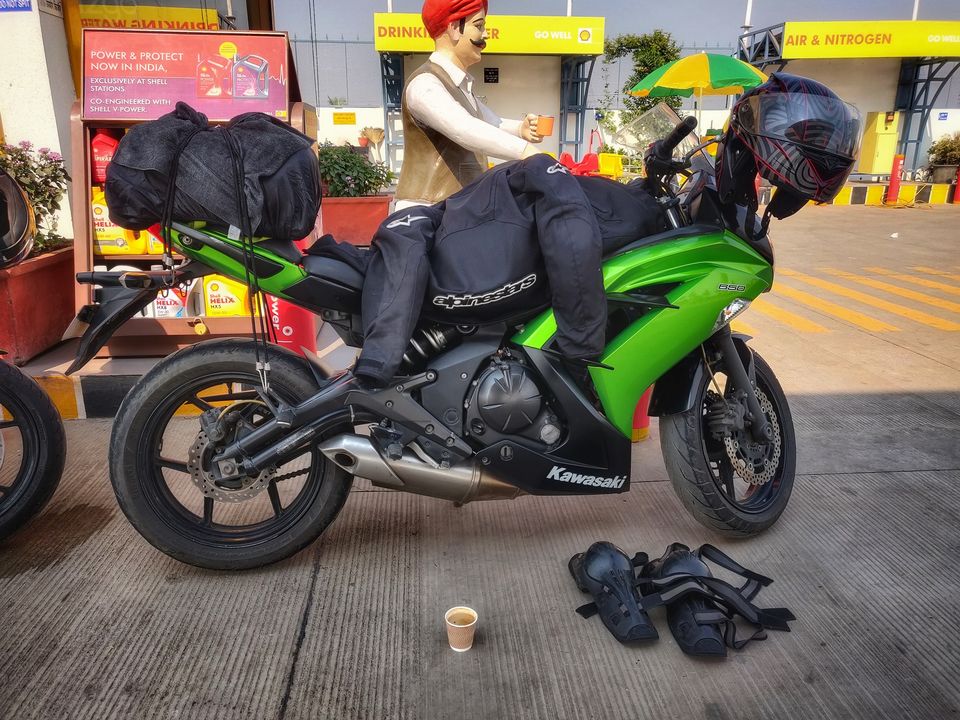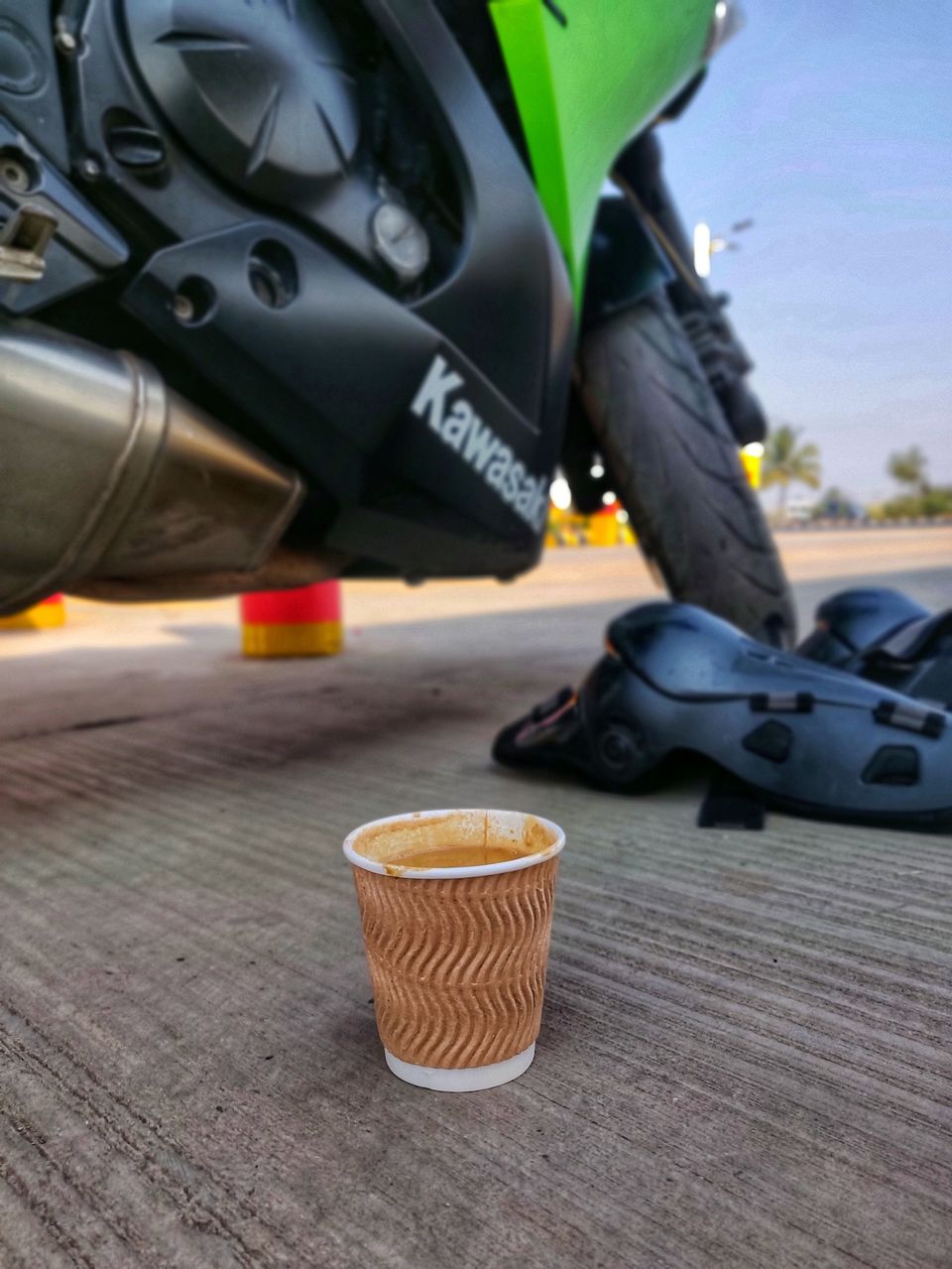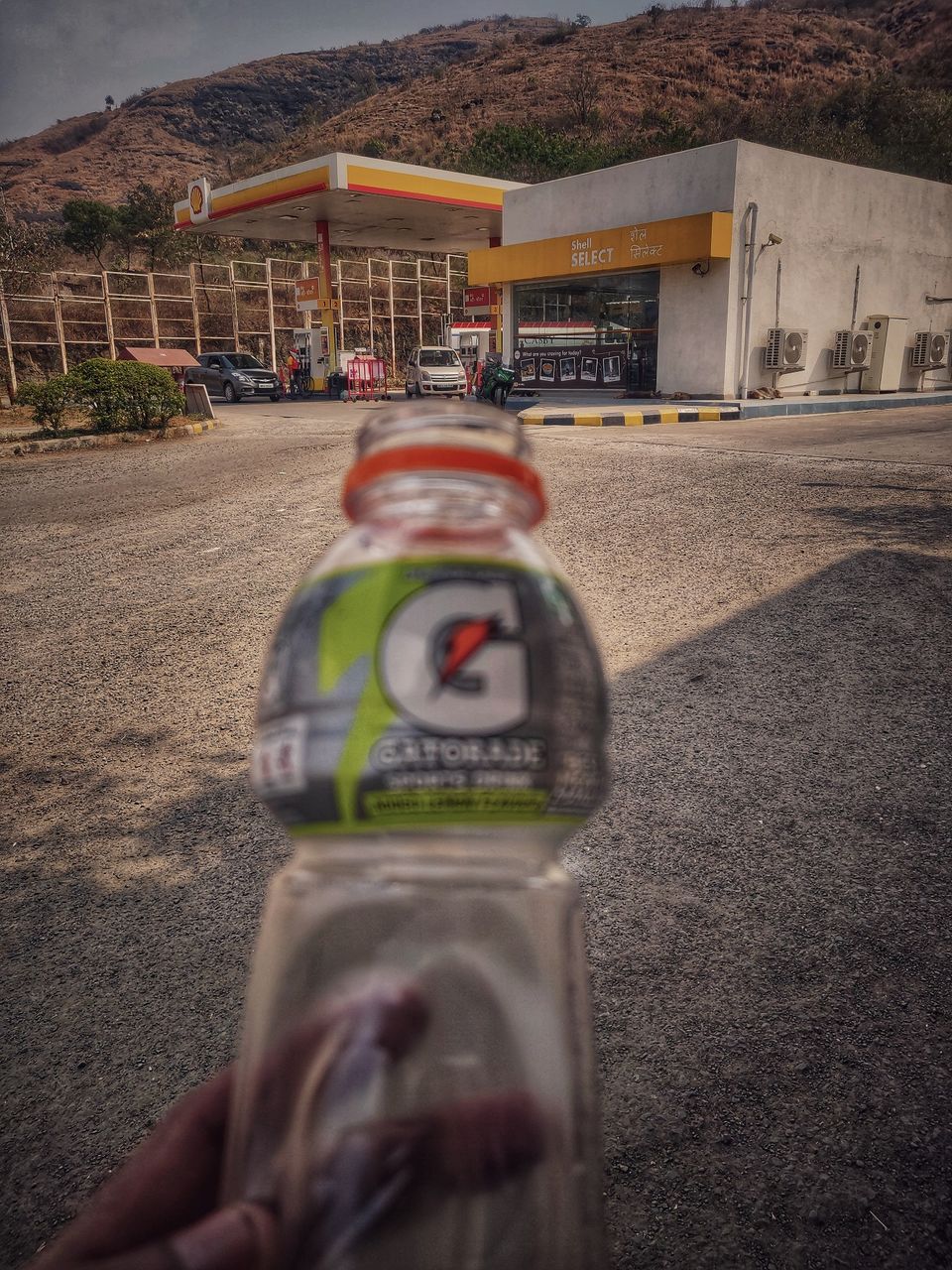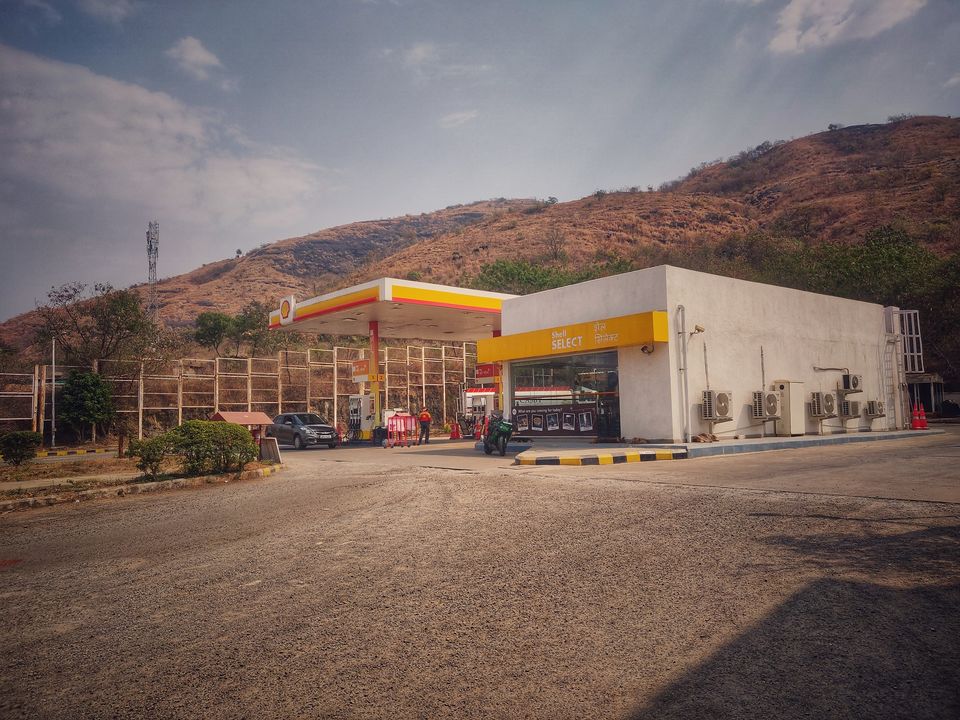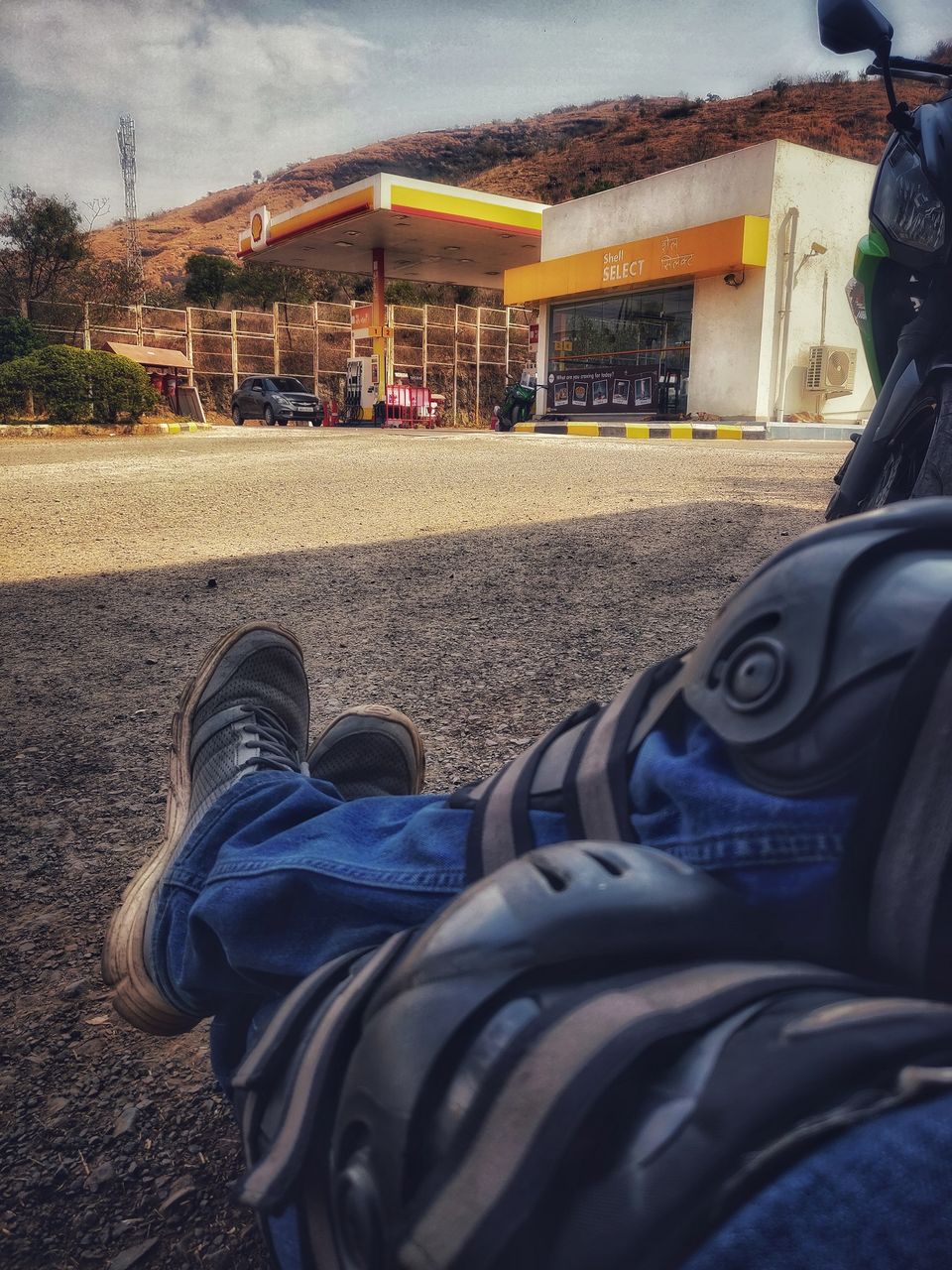 Road Conditions (as of 26th Feb 2022)
Mumbai (MH) - Pune (MH) Roads are really good, considering old highway for bikes and expressway for cars
Pune (MH) - Satara (MH) - The only issue one could see is traffic problem in Pune, once you cross Hadapsar its a breeze
Satara (MH) - Itkal (MH) roads are good
Itkal (MH) - Omerga (MH) roads are good in patches, but mostly the lane is single lane with lot of diversions which might slow you down
Omerga (MH) - Humanabad (KA) roads are good, once you enter Karnataka you will see the difference, bit bumpier roads
Humanabad (KA) - Zahirabad (TS) roads are good
Hazirabad (TS) - Hyderabad (TS) roads are good
Toll
With use of fastags I couldn't find any of the toll nakas to be crowded and it should be a breeze for car travelers. Approx. one way toll for car could cost you around 750 to 800 rupees
Fuel pumps
There is no dearth of fuel pumps on this highway. Mostly the pumps are 24 hours operational. Company owned fuel pumps are many on this highway
Traffic
You can get traffic in Pune, Satara outskirts, Zahirabad and Hyderabad city
Ride Time
Since I was riding my tourer, i could easily and consistently do around 120-130Kmph. For me the ride time was approx. 8.5 hours with rest time of 3 hours in between, so overall it took me 11.5 hours to reach Hyderabad. One the way back, it took me approx. 9.5 hours as my breaks were limited to avoid tiring by continously stopping. Had an arrangement to keep myself hydrated :)
Cost
One way cost
Breakfast - 60
Lunch - 175
Snacks - 60
water - 120
Fuel - 2,850/-
Tolls - 800/- on higher side
Go out, be safe and ride safely.
Disclaimer: The images are not to be used for any commercial purpose without my consent. I don't put watermark on the images to avoid any noise
#hyderabad #hyderabadtoursim #roadtrip #bikeride #solobikeride #mumbaihyderabad #mumbaitohyderabad #bikersofindia #kawasakininja #kawasakiindia #kawasaki #tourer #ninja650 #biketrip #solobiker