I have so many stories to post due to my office schedule and frequent traveling I was unable to post, well let me take you back couple of months ago.
It felt like ages of not being able to plan any trip due to hectic office schedules and It was eating me up. My previous two trips were cancelled just because of client meeting that held up at the very last moment due to which I had to cancel my leaves. 30th May (Thursday) it was usual sunny day around 4pm suddenly I got up from my desk and entered my managers cabin and said.
Me: I need leave
Manager: When do you require?
Me: Tomorrow (I don't know why I said that)
And to my surprise
Manager: You may take, for many days are you planning?
I was not prepared for this and just responded for a week and he said "OK" just drop me an email stating when you will join back in office.
For a moment I was dumbstruck, and I dint knew how to react at that moment. I thanked him and rushed out of his cabin before he changes his mind. I dropped him an email copying my Team Leader. At 5pm I logged out and rushed to my home, I was overexcited that my leaves are approved but the very big question where do I go?? I was exploring places on internet that's where it suddenly struck about Hyderabad, I have never been to Hyderabad. Currently people plan to Leh, Spiti etc. But I was not prepared to all these places for solo rides. I booked rooms using various portals like Makemytrip and Booking.com with some good deals. I packed my saddle bags and since I had serviced my bike recently it was all fit to go and since a bike like Bajaj Dominor it requires service after every 5k kms. So, let me take you to my journey to the city of pearls.
Day 1 (31/05/2019) 4:00 am
I did not have enough sleep out of excitement, so I woke up at 3:00 am freshened up, installed saddle bag on my bike and I was ready to leave. Since bike was already fuelled up, I don't have to worry about it. Start of my ride Wakad to Hadapsar, which is the city end. My Dominor 400 wheeled out of parking. Ignition on, engine roared to life. City was deserted except for few trucks that roamed around. Temperature was around 25 degree.
Pune to Sholapur- 250 kms covered
Till Hadapsar this is the end of Pune city. I had to maintain speed of 65-70 kms. As soon as I reached highway it took me seconds to race it on 100kms on butter smooth roads. I was constantly maintaining speed of 105-110kms/hrs. with two tea breaks, it took 3 hrs to reach Sholapur.
Sholapur to Omerga- 350 kms covered
Around 7:30 am I stopped my bike to take some snaps with pee break. I started again, it was a single lane road with diversions of 100-200 meters and village roads. I had to maintain speed of 50kms this patch of 50kms will eat up your time.
Omerga to Humnabad-400 kms covered
Since roads are constructed, though it is single lane but with decent roads you will find buses and trucks racing against each other early morning.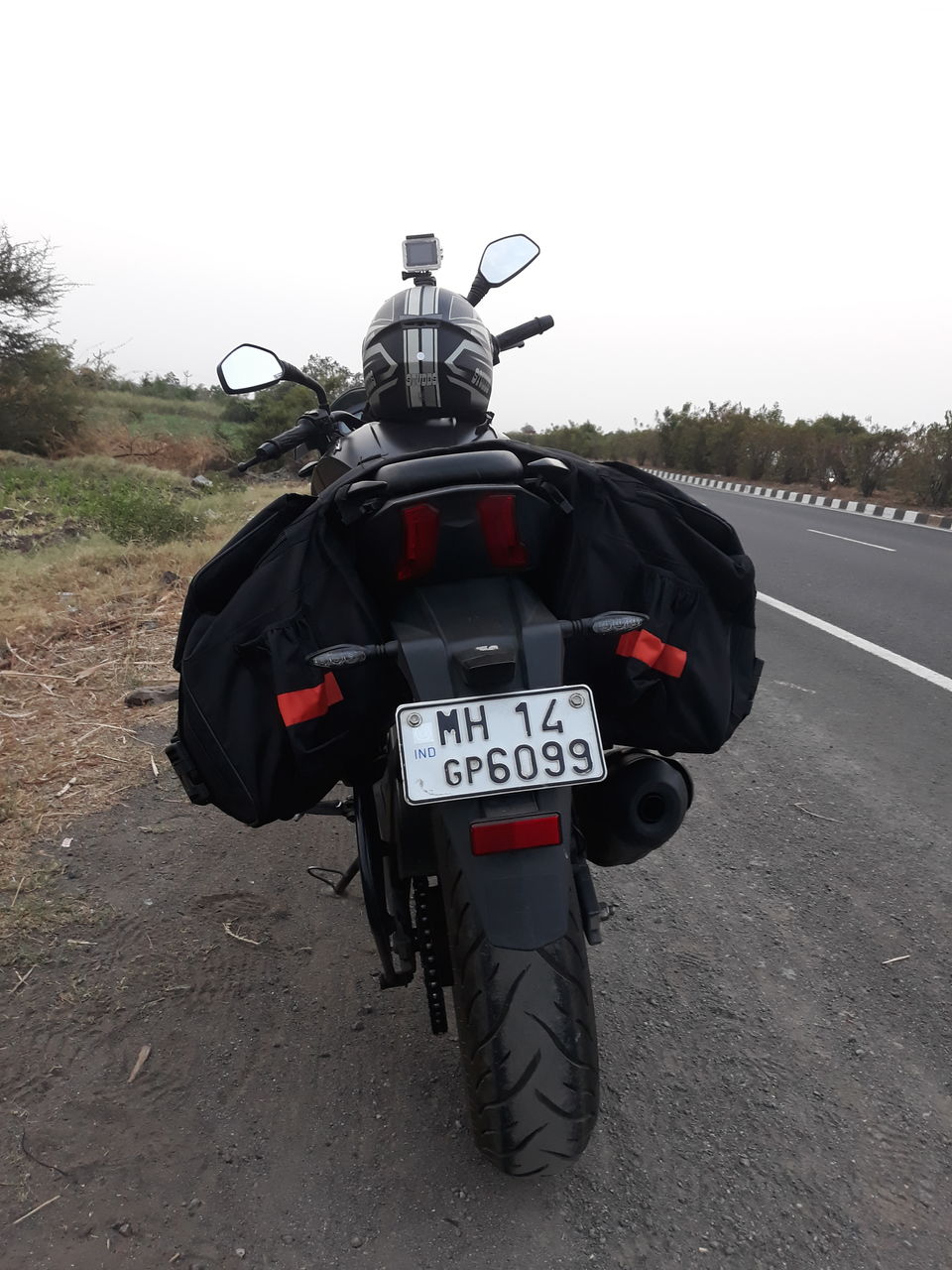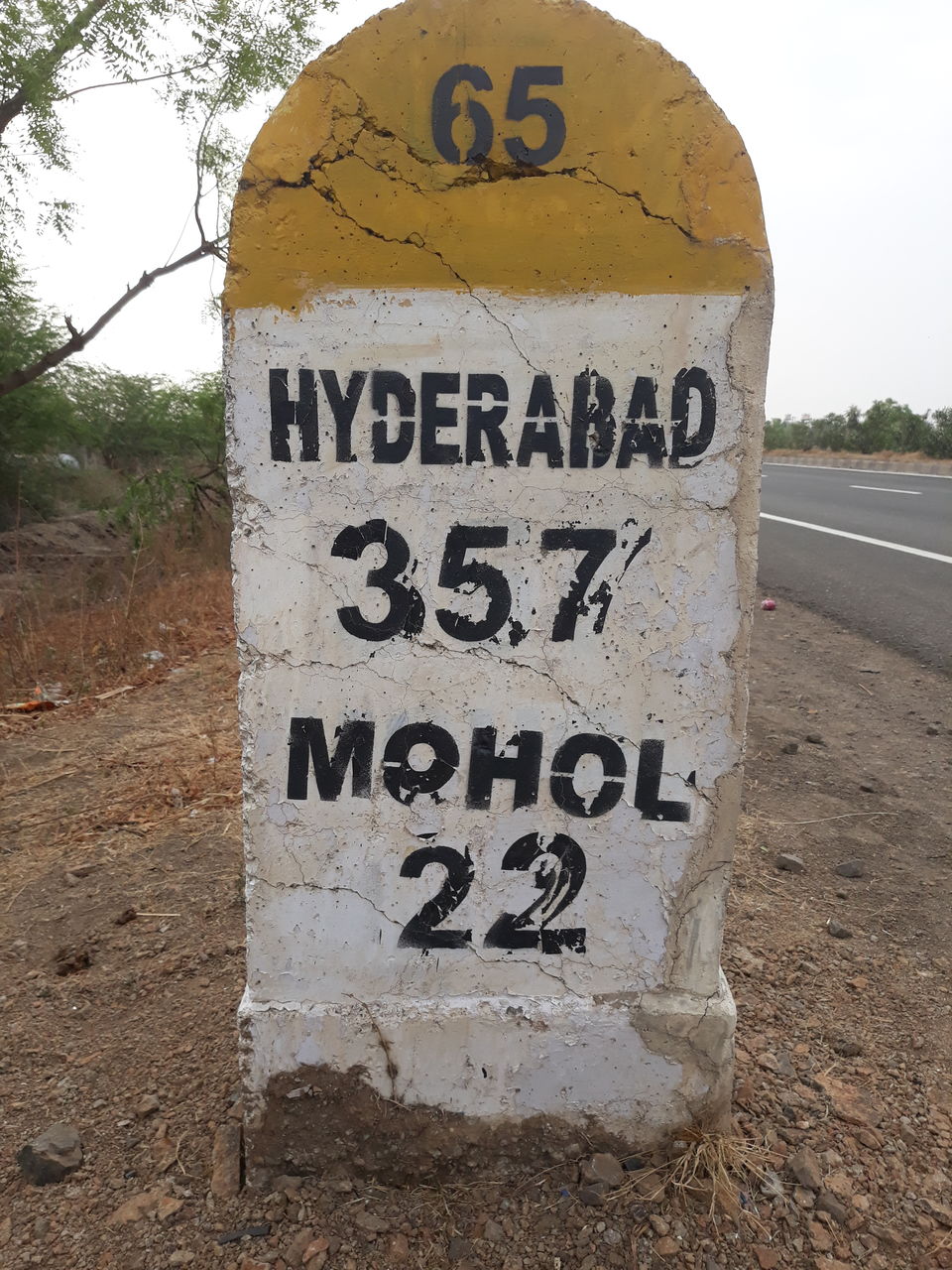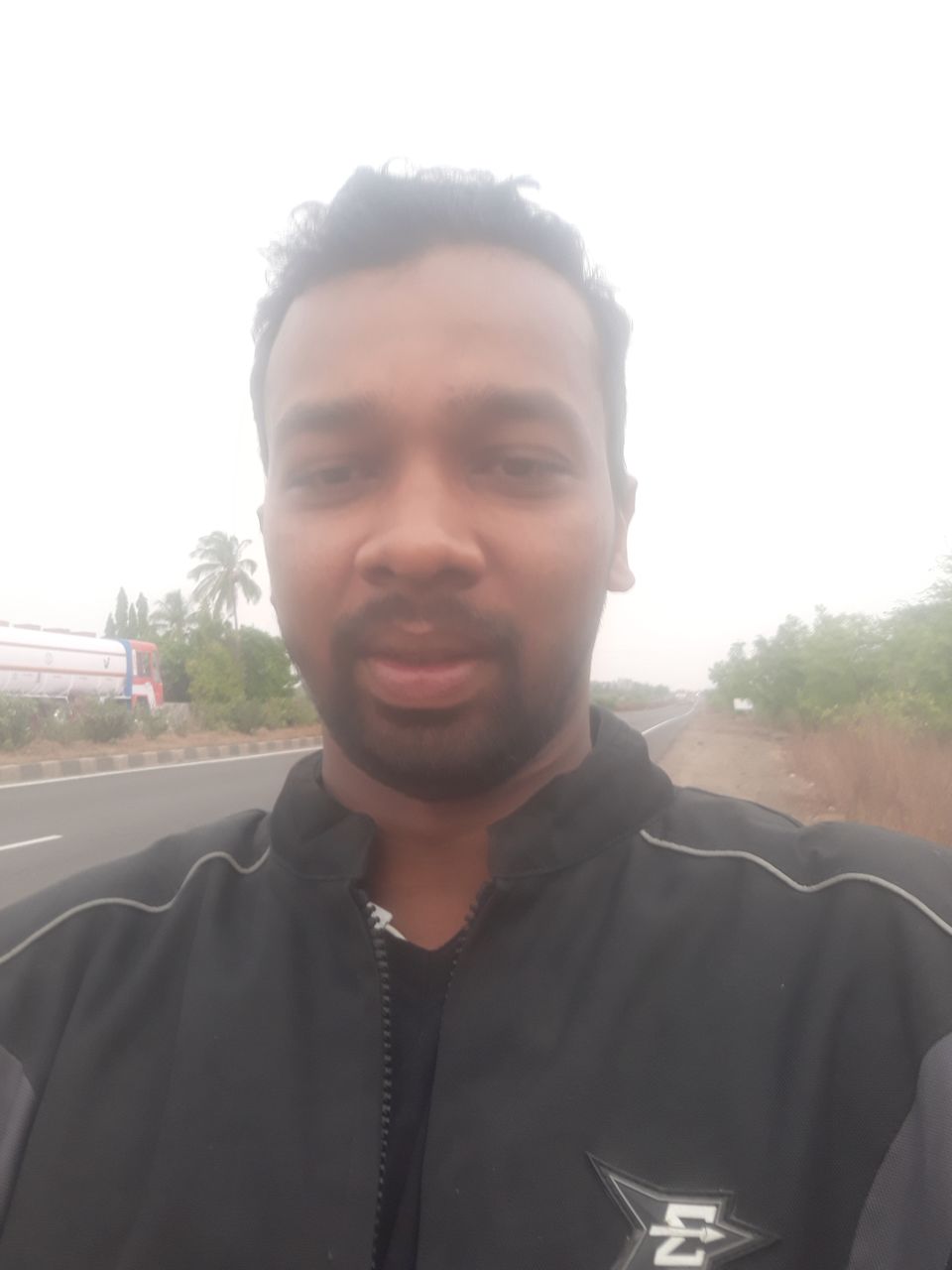 Humnabad to Zaheerabad-460 kms covered
It was 12 noon. I took too many breaks between Sholapur to Zaheerabad either to drink tea or pee or to take snaps. There is one good restaurant on the highway of Zaheerabad, I don't remember the name. I had my lunch in that restaurant it was very tasty and with a decent price. After eating and relaxing for an hour it was time for the final leg of the run.
Zaheerabad to Balapur X road- 590 kms covered
I zoomed the throttle of my bike and entered the service lane of ORR (Outer Ring Road), with the help of GPS I checked in the Ella Grand Hotel Gachibowli which I booked through makemytrip.com it's a decent room with a decent price. I checked in around 3pm freshened up took a nap till 5pm then left to explore the city.
Since I was staying in Gachibowli which is a IT hub of Hyderabad I visited forum mall followed by inorbit mall. It's the season of Ramzan and how can I miss Haleem. I visited Shah Ghouse to eat Haleem and Hydrabadi biryani and came back to room.
Day 2 (01/06/19)
Ramoji Film City
I booked Ramoji Star Experience package through website looking at the climatic conditions. It was very hot outside and exploring such a big studio will drain my energy and I had to save it to visit close by places in the evening.
After eating some light breakfast with some fresh juice, I left hotel at 6:30 am to catch shuttle at 7:10 am from Gachibowli circle. Empty road with limited traffic it took just 15 mins for me to reach the stop. After travelling in bus for 2 hrs finally I reached film city around 9:30 am.
Received souvenir chocolate box during check in at premium lounge.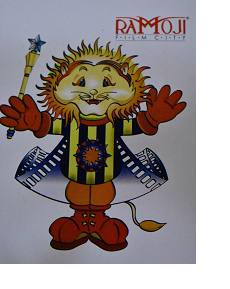 After exploring Ramuji Film city, I left at 5pm and reached Hotel room by 7:30pm. Some of the pics below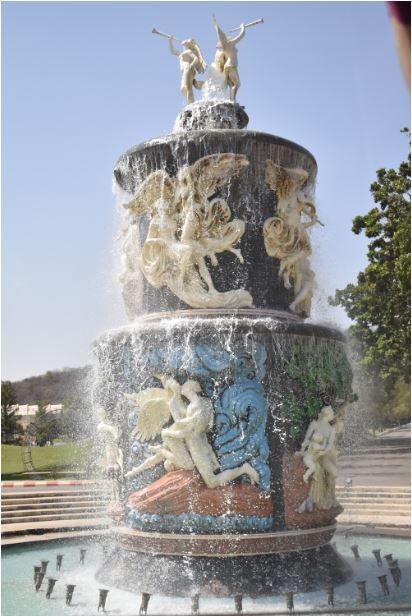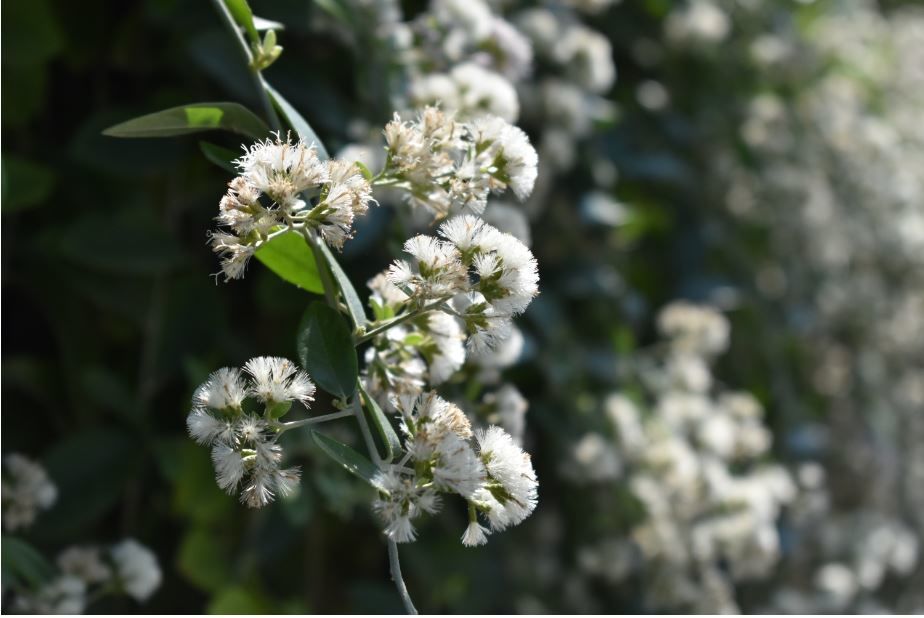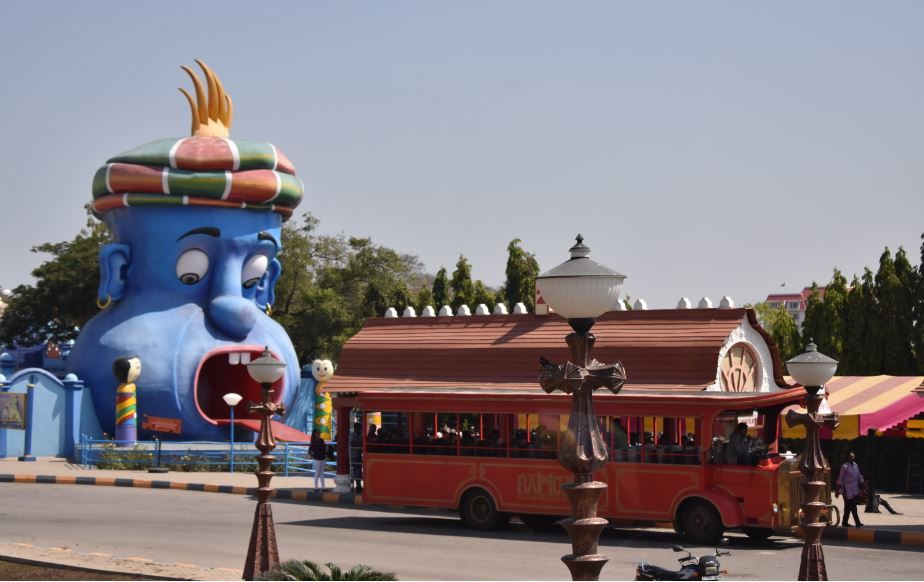 There are regular stalls in front of DLF Gate, Gachibowli. Its hardly 4kms from my Hotel. I ate Shawarma! Trust me one Shawarma is sufficient to kill your hunger.
Day 3 (02/06/19)
I checked out early from Hotel as it was time to explore Hyderabad old city and since it was month of Ramzan. I was very sure that this city will not disappoint me in showering glory of THE NAWAB. I had booked hotel right in front of Hussain Sagar Lake i.e. The Park Hyderabad. It was a bit of expensive but yet luxurious property there was still time for my check in so I went to dogs park which is very close from Hotel. One can find a huge varieties of Pets it is a free entry and it opens at 6am till 7:30 am or maximum by 8:00 am.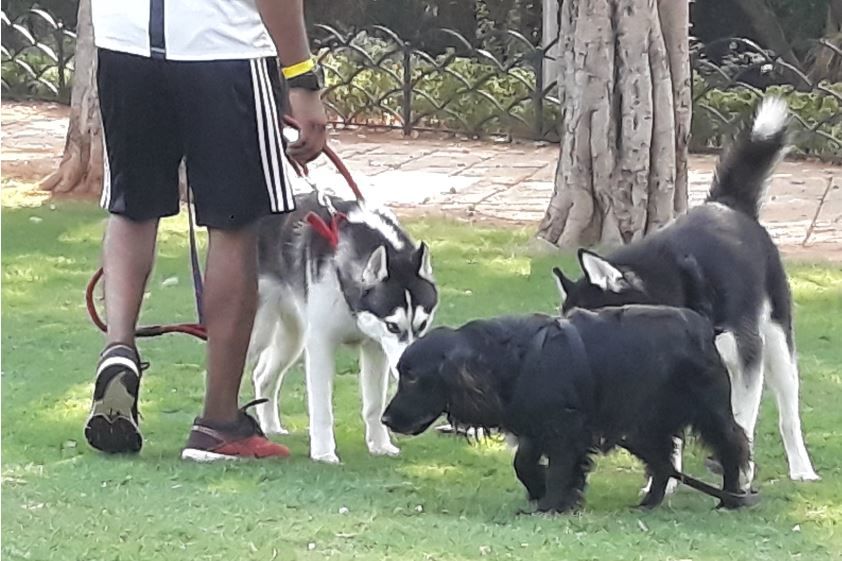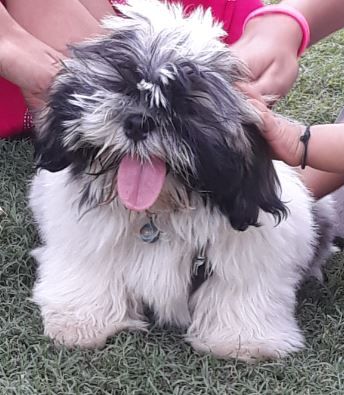 After having breakfast near to park. I left for Birla Temple. Very calm place I dint realize that I spend around 4hrs inside the temple admiring its beauty and watching people around. It was time for me to check in the hotel at 2pm.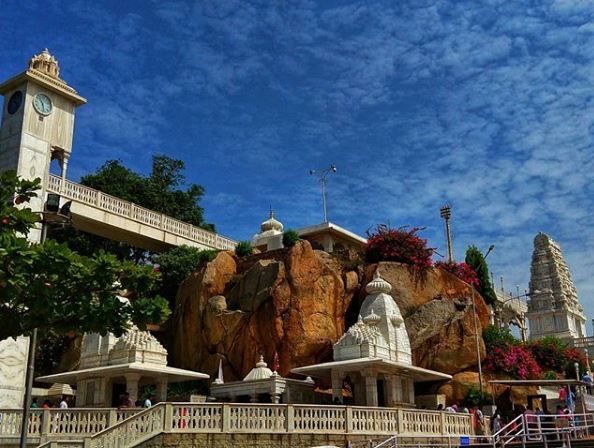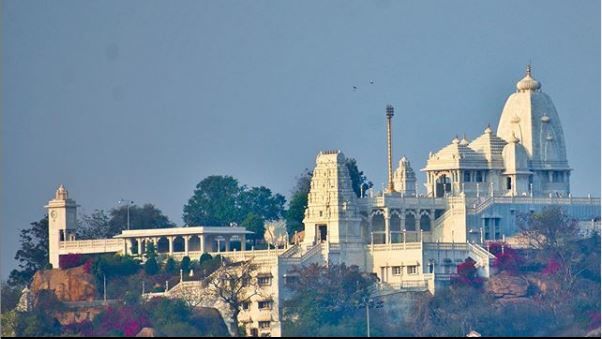 It was very sunny outside after my lunch I decided to take a nap atleast till sunsets then will go out to explore old Hyderabad city. I left hotel at 6pm and rode in the busy streets of old city It was one hell of ride as I was closed to Charminar. I parked my bike at a distant place making sure it was safe then started walking inside the market. I must say Charminar looks so mesmerizing……. I couldn't take my eyes off from this beautiful architecture.
There were lot of stalls around charminar specially imitation jewellery, sandals, shoes, handbags, dresses and more. I nearly spend 6hrs roaming and shopping in the market and laad bazar which is famous for antique house hold like beautiful table lamps, glassware groceries, ethnic wears etc. I was dripping due to heat. As night was growing older, crowd in this area kept on increasing.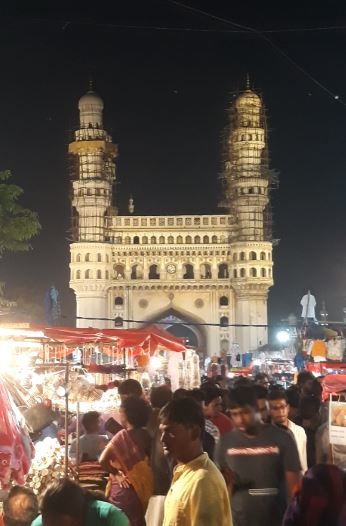 It was very tiring roaming in the crowded streets with surviving on lemonade, mango juice, ice gola and lots of water. I was very hungry and there is a restaurant near charminar Hotel Shadab awesome authentic Hyderabadi Biryani followed by glass of lassi. To eat one pot biryani in Hyderabad, you need a company unless you are among those super crazy person for Biryani, it is very difficult for you to finish it.
By the time I was back to my Hotel it was 3am and still I could see people were boozing in the lounge. I was dead tired but I was satisfied with the thought in my mind, though I might come back to this place again but will not be able to see that crowd which I saw during the season of Ramzan. I dint realize when I fall asleep.
Day 4 (03/06/19)
I woke up when my alarm beeped 7:00 am. I was still drowsy but I couldn't miss the breakfast too LOL! I freshened up and went to the restaurant for breakfast. That day I decided to stay back in room after eating heavy breakfast, I came back to my room and dosed off with a DND tag on door. I slept like a baby and woke up by 6:00 pm.
Sun was still up, I freshened up and started walking towards Hussain Sagar lake. Took a walk on the necklace road. I could see so many families around kids, playing in garden, I had spent some quality time admiring people and left back to hotel.
Day 5 (04/06/19)
My last day in Hyderabad, I had saved it to explore Golconda Fort , after my breakfast I left from hotel at 8:30 am its hardly 12 kms from the hotel I was staying.
Lot of climbing in the fort but its worth it. It takes away half day to explore Golconda fort, so many photographic views.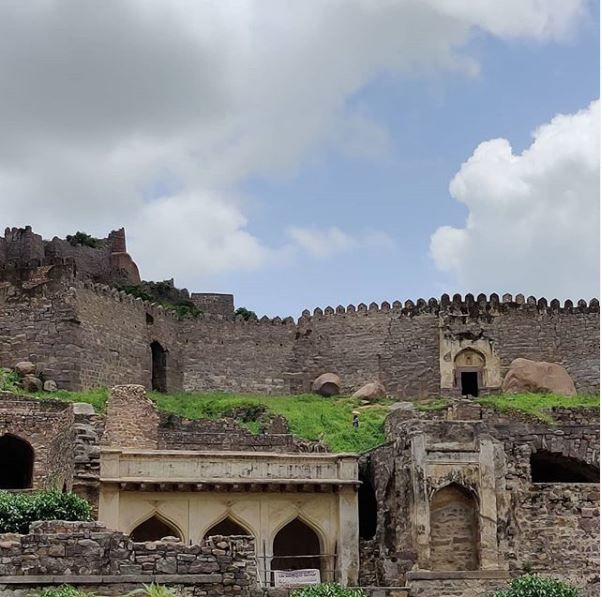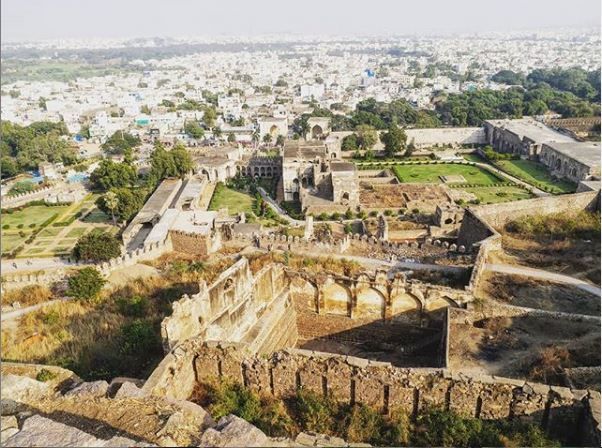 I did not explore Qutub Shah tombs as I had booked movie ticket in Prasad's Cinema one of the Asia largest screen.
Finally End of the day
This trip was not planned and I left some places on purpose, if there is anything I have missed out to explore, kindly comment as I am planning to ride during monsoons to ananthgiri hills.
Frequent Searches Leading To This Page:-
weekend getaways near hyderabad, golconda fort hyderabad entry ticket, ananthagiri hills in telangana, ananthagiri hills itinerary