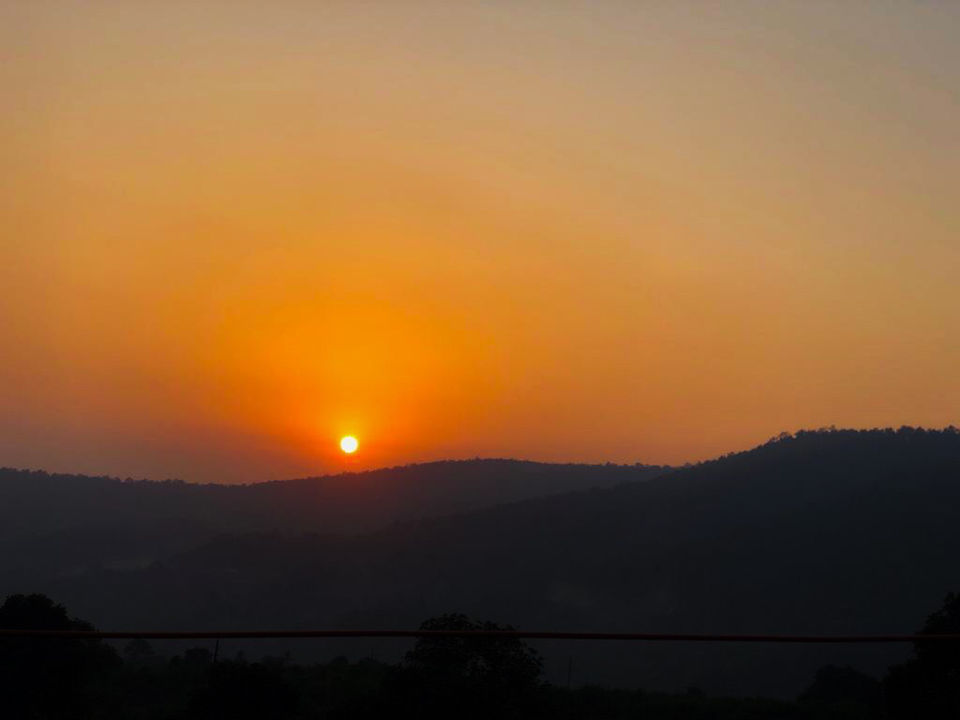 Part 3:
Day 5:
Morning 5:30 AM. Hotel Grand Alfa, Basna, Chhattisgarh. Encountered the first day of winter. It was quite cold outside.
Switched off the AC at the hotel. Dropped down all tiredness at the bed and started a fresh day...
We didn't know what we are going to face today.
We loaded the motorcycles.. geared up, had tea and started rolling our wheels...
It was morning 7:45 am, the journey started. Our target was Kolkata.
By 9:15 we reached Sambalpur. We were quite sure that we'll have our dinner in Kolkata. But God has decided something else for us.
After crossing Sambalpur, we made a mistake. Instead of taking NH 55, we took AH 46 listening to the local people around.
Initially it was a good road till the forest and ghats of Shri Deoghar Forest Range. We took a halt there for half an hour and enjoyed the silence, Colours of the nature and temperature there.
Now after an hour or riding, the ridiculous road started. A patch of around 250 kms through the dangerous forests of Odissa. The road was Asian Highway 46 but the condition is extremely pathetic. I've never done such a long and bad off-road riding ever. Dusts are so dense that we many times had to wait an wait until we get a clear visibility. Potholes were bigger than a truck wheel. And there were infinitely no's of them. Anybody, never ever try this road. We spoiled our whole day just to cross that patch of around 250 kms. I was extremely scared of breaking my spokes again. But by HIS grace it didn't happen. I was very much thankful to Thakur ( God ) that 11 spokes were broken and I had to replace the whole set of spokes just the day before.
After Keonjhar, we took NH 20 which is 125 kms more than the route of AH 46, but we took NH 20 with a hope that we'll reach Kolkata.
At NH 20 though in dark, we were with a very good speed towards Kharagpur. We were supposed to take NH 16 from Pankikoli. Some where around Sailong we took a tea break where we initiated another mistake by listening to the local people around. They suggested us to take the shortcut via Route 53 to Bhadrak, Odissa. At night this 40 kms stretch took around 2 hrs to reach Bhadrak. This road was again very bad.
It was night 10 pm. All of us were completely drained out with energy. We're very much sleepy and decided to stay at Bhadrak that night. Sandipan searched Orion Hotel and we boarded there and slept.
The most troublesome day till now.
The most tiring day till now...
Next day was a good day.....
* Photos by me and Sandy *