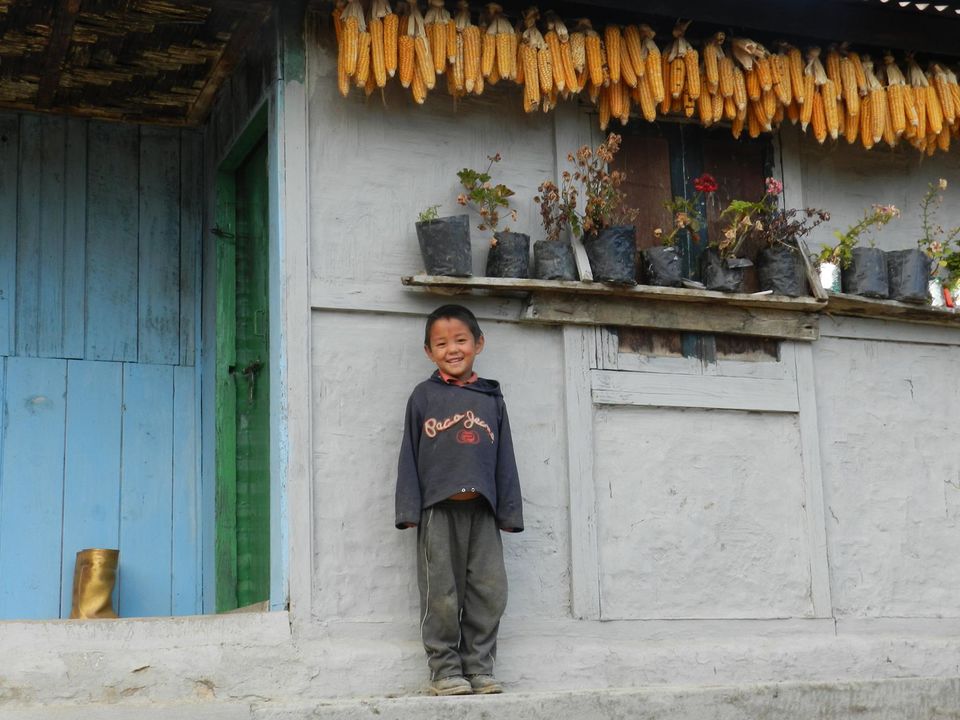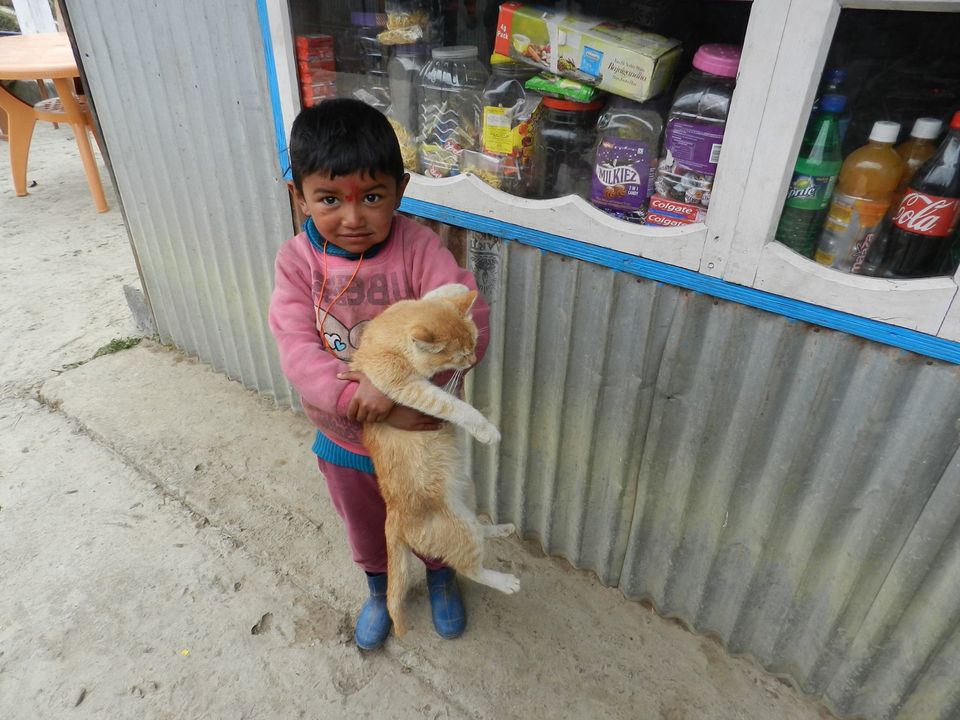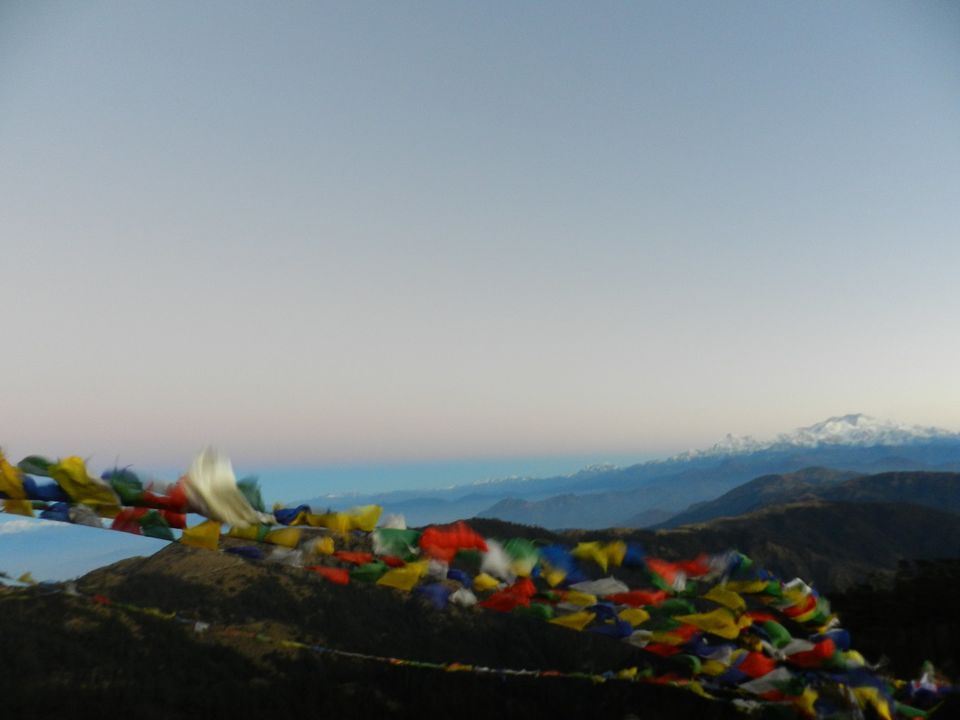 It started with 2015's resolution that I would not have a tepid life. Big words. So, in middle of the year, I elaborately planned the trek to Sandakphu-the flight tickets, the train tickets, the trek itself. Ekla Chalo Re. December came early, 2015 whooshing past faster than I could fathom and I found myself at New Jalpaiguri Railway Station on a Sunday morning. Already way out of my comfort zone, I did another uncomfortable thing. I called a woman's number I had noted down from the trekker's list to ask her where she was. Introductions check.  Shaking hands check. Commenting on our matching purple bomber jackets check.  We were set.
The journey began on a rickety Tata Sumo blaring 90's Kumar Sanu songs. To keep the conversation going when I asked why trekking, one trek veteran said, "Trek life theek karne ke liye". I was sure that the trek wouldn't fix anything, I would go back to the same place, take the same route to office, stoically bear all the mindless drudgeries, buy groceries at the same shop, watch re runs of the same YouTube videos and go to sleep. But now, even if for a few days, I would live a little more, be more present, not wishing I was somewhere else.
December has always been my month of nostalgia. This winter reminded me of the one exactly a decade ago, solving problems on maxima and minima in the glare of a room heater as my hands froze. I was unsure then and I am unsure now. I have moved a lifetime and the next decade beckons. Of course there is more to life than running away to the hills; there is no purpose to this restlessness. Happiness would be real only when shared. So,  I keep wandering trying to solve the puzzle called 'Home'.
Travelling through Sukna, the cantonment area reminded me of Jabalpur. The stately military trucks with Vehicle Factory Jabalpur insignia looked comfortingly familiar.  Traversing through tea estates, I noticed the dusty and unkempt rail line to Darjeeling. Mirik glistened like Mussorie from afar and I missed home. I crossed towns from pages of Feluda and other Satyajit Ray stories- Kurseong, Sonada, Jalapahar, Ghoom, Lepchaghat, Mayenbhanj and entered the heart of Gorkha Land.
I had given my heart to the hills of Garhwal a decade ago. So my wonder at frosted meadows in Tumling, walking through snow covered pathways at Singalila National Park, the frozen lake at Kalpokhri , poking my trekking pole at frozen streams on the way seemed like acts of unfaithfulness to the mountains beyond our home in Dehradun. I didn't understand it then that I had come searching for parts of my adolescence buried in the deep recesses of memories. All these years, I had forgotten that a glimpse of Nanda Devi on a moonlit night at Badrinath had saved me.  So I came back to the Himalayas, to pay obeisance, to let her know that I remembered, that I was grateful and I trusted her to make things all right again.
The sky was full of all the stars at Tumling. I could see outlines of various galaxies before my face almost froze from being in the open. My first glimpse of Kanchenjunga was at night, how bright it shone in the starlit sky! Then Kanchenjunga glowed like gold in the morning light. Kanchenjunga became my constant companion while I walked through meadows of wild horses and yaks. Prayer flags whirred across surreal landscapes- in impossible to reach crevices, atop hills, on Tibetan gompas and across the frozen Kalpokhri Lake.  I witnessed full moon on the way to Moley, the sky shone in surreal shades of blue, pink and purple. Walking those impossible two scores, with an inexplicable sense of déjà vu, I forgot to take pictures of the frozen stream by which wild mules grazed. Whenever you doubt presence of God, I advise a trip to the Himalayas!
Exchanging band aids and painkillers, I made friends who will last longer than the trek. Huddled together around an angeethi, people exchanged life stories. Too much familiarity in too little time is scary, the city slept and people bonded over their unrequited loves and uncaring beloveds. Walking together, we talked about topology and how bottled dopamine would be the solution to all our problems.
I walked above clouds. On vast stretches when I walked alone with only the sound of my heaving breath for company, I listened to my body. I discovered new things about me. I know now that I can endure. I tested my limits and know that my capacity is infinite. I was a better version of myself. I was more patient, smiled easily and spoke softly. One with the stars, I embraced the uncertainty the New Year would bring. I surrendered my city bred instant gratification seeking soul to the vagaries of nature and reveled in my powerlessness. Disconnected from the world, I thought I would connect with myself but here something more profound was going on. For once, I did not have to practice mindfulness, I was already present. Only that moment mattered. I walked like a Zen master, the mountains bringing out the best in me.
I was full of gratitude- for piping hot food after a long day of relentless walking, warm water to drink and wash face. Each day after the trek, I luxuriated in my tiredness, resting my feet on the hot water bag. Tired to the bones, I was thankful for an extra helping of soup, a glass of bournvita.
My Christmas morning was spent alone in contemplation, warming my frozen fingers by the kitchen fire. Walking through the jungle, I marveled at the snowflakes resting on my gloves. I will always remember the neverland that Gorkhay village was, with its numerous chickens, fluffy cats, friendly pahari dogs, funny looking goats, mules which looked like fine bred horses and beautiful children with cheeks worthy of biting into.
The living mountain gives lessons I learnt that things happen when you are ready. There is no need to rush. I couldn't have managed the Kedarkanta trek last December or the Roopkund trek in June from Delhi. It had to be Sandakphu and from Bangalore. We can only look backwards and marvel at how things fall in place. So, I focus on now. The future can take care of itself.  I don't need a trekking pole to find my balance; I know things will fall in place sooner than later.
Throughout the trek, I kept on saying Edmund Hillary's quote like an incantation, "It's not the mountain we conquer but ourselves". So, here I am – a little sun burnt, a little scruffy on the edges but a little wiser with the realisation that I am immensely capable, my own hero and star.  Indeed in the midst of winter, I found there was, within me, an invincible summer.