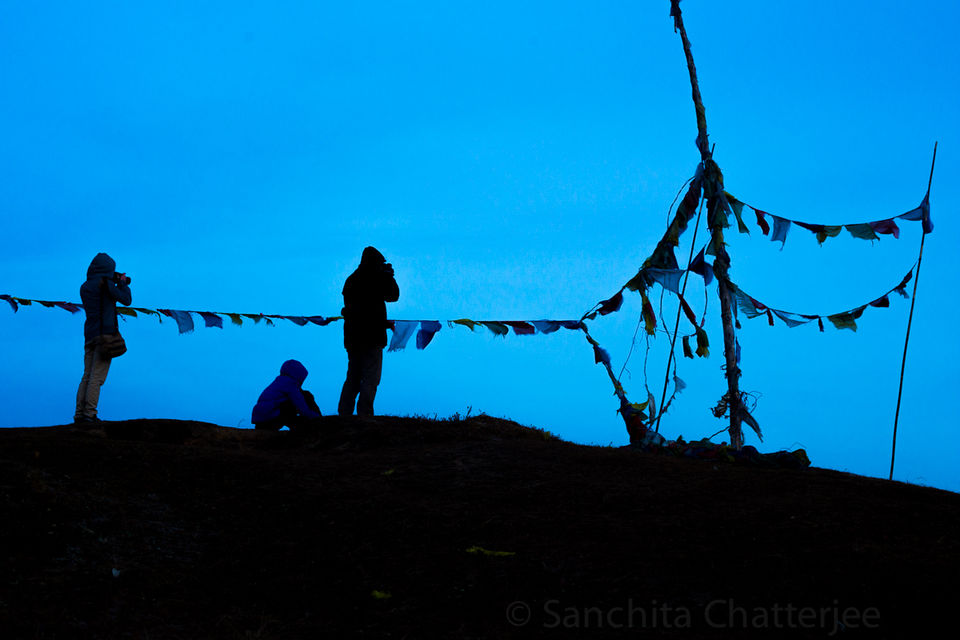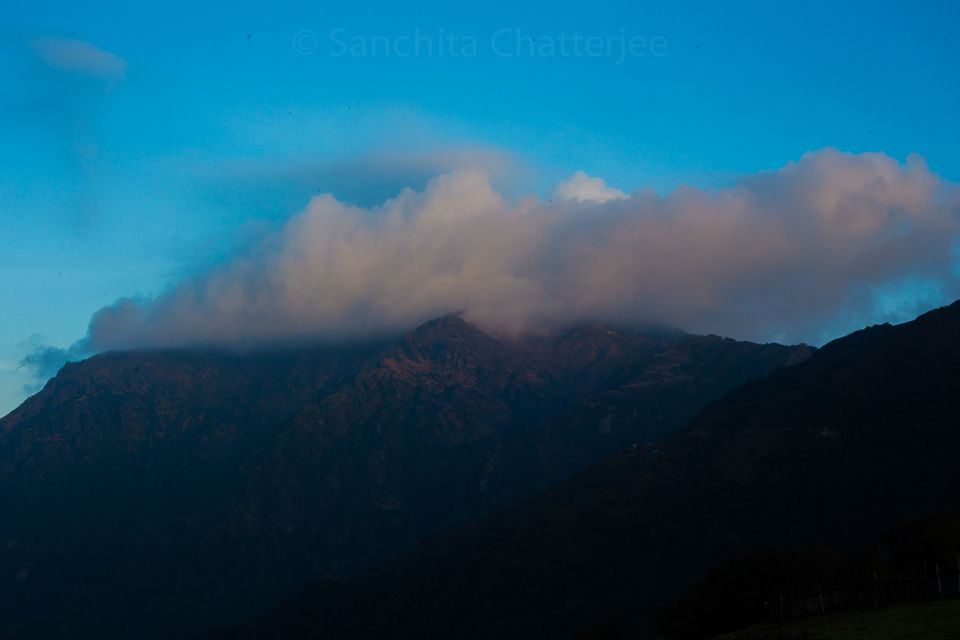 "Let me show you your rooms", said our trek leader¹. I walked around the trekkers hut that evening in Jaubari with an inexplicably sinking feeling. The hut was nice and I was quite ready for the physical challenge of tackling a seven-day medium to difficult trek. It may have been tiredness from excitement because a sight of the sunrise over the Eastern Himalayan mountain ranges the next morning perked me up.
Jaubari – the base camp - is in Darjeeling district, near the border between India and Nepal. There were eight of us in the group, which trekked to Sandakphu and Phalut (https://indiahikes.com/sandakphu/) in November 2015. Usually such trekking groups have up to 20 or slightly more number of people at a time. The low participation in our group could be attributed to Diwali coinciding with one of the days of our trek. This was not a downer for me as everything else worked out well – we had bonhomie in the group, got good weather and were accompanied by helpful trek leader, guide and porters. I was in an exalted mental state mostly, which contributed to favourably colouring my vision of the state of things.
Sandakphu at a height of 3636 meters is the highest mountain of West Bengal. Phalut comes close behind at 3000 meters. Apart from their sublime natural beauty, these two mountains are noted for the views of four of the world's five highest peaks they offer, which are Everest (highest), Kanchenjunga (third), Lhotse (fourth) and Makalu (fifth).
The trek documentation on the IndiaHikes site (https://indiahikes.com) had (lightly) warned us the 6 kilometers hike from Kalpokhri to Sandakphu is a steep one. Though, at times I felt I was slowing down and occasionally joked about jumping into a taxi, we arrived at Sandakphu fairly quickly to a cold and hazy weather.
Early next morning, a small crowd was gathered at a viewpoint to behold the mountains from Annapurna ranges in Nepal to Kula Kangri, the highest peak of Bhutan and others. Everest, Lhotse and Makalu were on the western side of the sky and, a much bigger Kanchenjunga than that we saw in Tumling, on the north. The sun was rising slowly, spreading hues of yellow, red and orange over the blue horizon, mountain peaks, icicles on trees and a thin white sheet of frost over slopes and houses. It was a kind of moment, which inspires catharsis; many of us seemed to be under its spell.
After breakfast, we were ready for the longest walk of the trek: 21 kilometers from Sandakphu to Phalut. It was not so much of a difficult walk for me than an energy sapping exercise. Fog was in the process of completely engulfing Phalut as I walked into the trekkers hut. Later in the evening, I stepped out to make a call from our guide, Buddhaji's mobile phone. It had cleared up - millions of stars were hanging over our heads - but almost unbearably windy and cold.
See the longer version and more photos at http://www.sanchitachatterjee.com/a-walk-in-the-himalayas-sandakphu-and-phalut/
Frequent Searches Leading To This Page:-
sandakphu and phalut, sandakphu and phalut trek, sandakphu and phalut tour, sandakphu to phalut distance, sandakphu phalut trek itinerary, sandakphu phalut tour package