Prime Minister Narendra Modi inaugurated the country's longest bridge in Assam today. The Dhola-Sadiya Bridge is touted to transform the road connectivity in the Northeastern region, especially for the two states of Assam and Arunachal Pradesh.
Built over river Lohit, a tributary of the Brahmaputra, the bridge will link Dhola in Assam to Sadiya in Arunachal Pradesh, reducing the travel time between the two states by as much as four hours.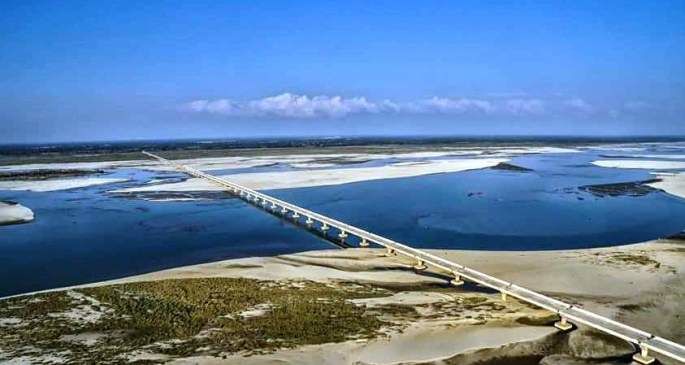 The bridge will be named Bhupen Hazarika Bridge, after singer, lyricist, musician, singer, poet and filmmaker Bhupen Hazarika, who hailed from Sadia.
With a length of 9.15km and width of 12.9meters, the Dhola-Sadiya Bridge is longer than Mumbai's iconic Sea Link (5.6km). Designed to facilitate the movement of heavy vehicles, the bridge will be very useful for the army, as it is capable of bearing the weight of 60 battle tanks.

Since the Northeast falls under a high seismic zone, the bridge was built using state-of-the-art equipment, such as imported hydraulic rigs, and has seismic buffers in all its 182 piers to withstand earthquakes.
The bridge will also reduce the distance from Rupai on NH-37 in Assam to Meka/Roing on NH-52 in Arunachal Pradesh by 165km, cutting down on travel time from the current six hours to just one hour.
Travel on your mind, but don't know where to start? Ask the Tripoto Community and get answers from real travellers!