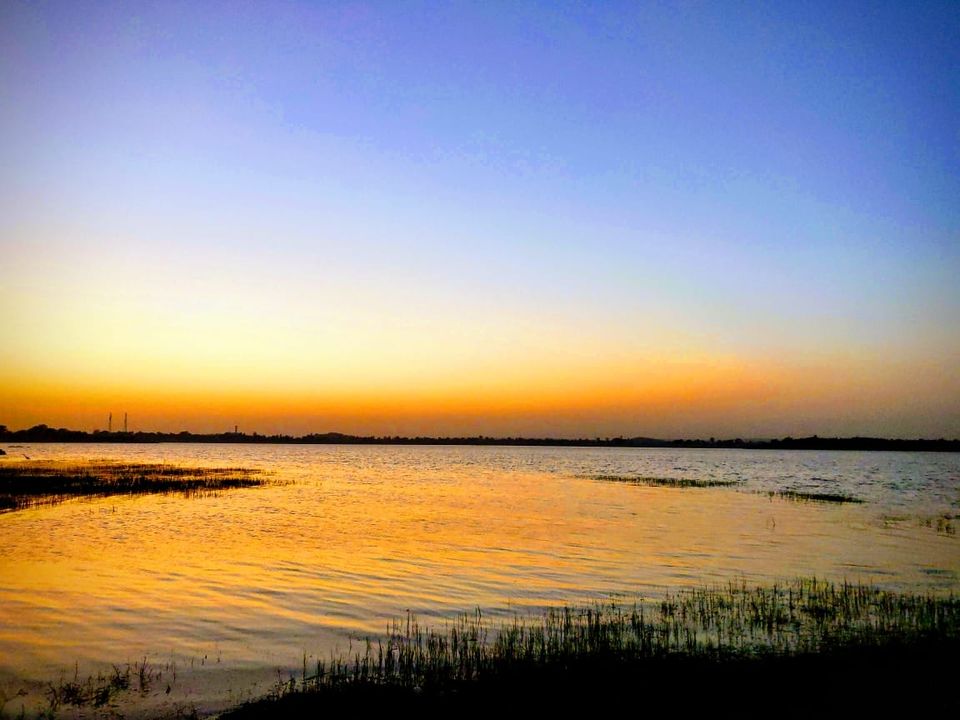 Night camping Beside Lake @ Pocharam Forest
Participants - 14
Pocharam dam reservoir, a tributary of godavari river is situated in medak district of Telangana and spread over 130 SQ. Km is an amazing place for spending you day close to nature.
The medak church is one of the largest in India and the glass paintings are just so beautiful and scenic.
The travellers met at the meet up point at 1:30 PM and it was 2:30 PM when we started our journey for pocharam (110kms) . Halted near bahadurpally for lunch .The group reached the pocharam lake side at 6 PM and were enjoying the sunset. Meanwhile few people collected chicken for barbeque and dinner meals and met the group @ 6:30 PM. We jelled up a bit with a around of intro giving each other tag lines and then started collecting wood for bon fire with all the groupie. While half of the group was busy lighthing bonfire, the rest learned how to pitch tents and the embience was set. we started the preparation of barbeque and in no time we were enjoying yummy grilled veggies and chicken and dancing around the bonfire with all the crazy steps. We had dinner and went to visit the mansion at the venue followed by night walk to a nearby fort will ample of less scary but more funny ghost stories . Once we were back to the venue, we chilled a bit and went to our tents for sleep @3PM.
Everyone got up at 5:30 AM and after spending some time near the fire(it was cold) we started folding the tents. We headed to the dam side for rock climbing (The great Wall of pocharam) , bird watching and clicked loads of pictures on the way. We made sure the trash is taken care and its clean before we left and started for medak church @ 9:30 AM (15 Kms from camp site) and after a quick prayer in church we bed good bye to an amazing group and
started for Hyderabad @11 PM. Everyone was home by 1PM.
Completed another trip with loads of good/funny memories😍