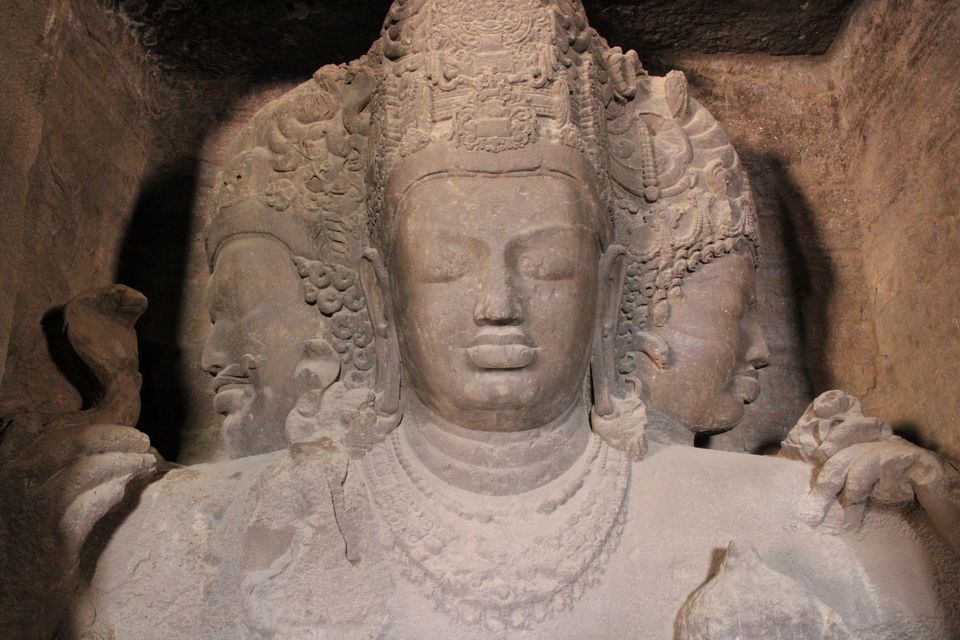 You reach the marvelous Gateway of India and get your ticket for Elephanta ( Rs. 200 for return ticket), you get into a ferry and enjoy the incredible sea view. The seagulls follow the ferry and many tourists on the ferry feed them food or chips.
Once you reach Elephanta there are lot of small shops selling ber fruit, Raw Mango etc. which you can enjoy while you ride the toy train (Rs. 10) to the actual destination. Once you reach you have to pay the cave maintenance fee(Rs. 10) and then climb stairs to the cave which are lined with small shops selling beautiful wooden and stone artefacts.
You then buy a ticket (Rs. 40) to explore this magnificent UNESCO heritage site. Once you enter you will spot a lot of monkeys and you have to be extra careful with your belongings as they try to steal everything.
You can now explore the caves one by one. The main cave has a small shiv temple and many idols that have been carved from a single stone on the walls of the caves which are absolutely stunning. There are many such caves that have been magnificently carved out of a single stone and are visually stunning.
There's a scenic valley adjoining the caves and there are several great opportunities to click stunning pictures.
There is also a small garden to explore after you are done exploring the caves. There a small walk to the park, but the park is beautiful and serene.