I have started from Hyderabad with two friends on Koppal Express which runs daily from Hyderabad. As per the schedule train arrived at Mantralayam Rd Station. There are plenty of Auto rickshaws to take us to temple complex and it was around 19Kms from railway station.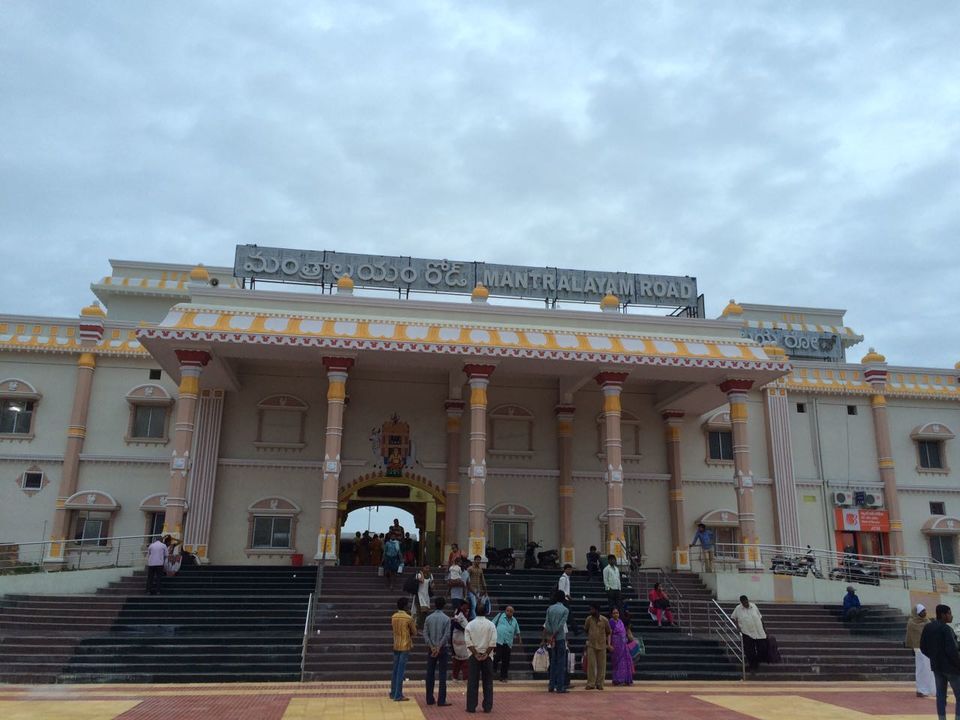 Mantralayam:
Famous Sri Raghavendra Brindavan Temple was located here and village is widely known as containing the tomb of the Madhwa Saint Sri Raghavendra swamy. Our trip started by taking a holy dip in river Tungabhadra. There were lockers to keep your belongings inside the temple premises. They will collect refundable amount for the lockers. After the holy dip, we have entered into the Sri Raghavendra Brindavan Temple complex and went to Manchala Temple [Holy Shrine of the village] and followed by Raghavendra Swamy Tomb. Please make sure to get the Parimala Prasadam after the Darshan. After darshan, we have completed our breakfast and started to visit nearby places.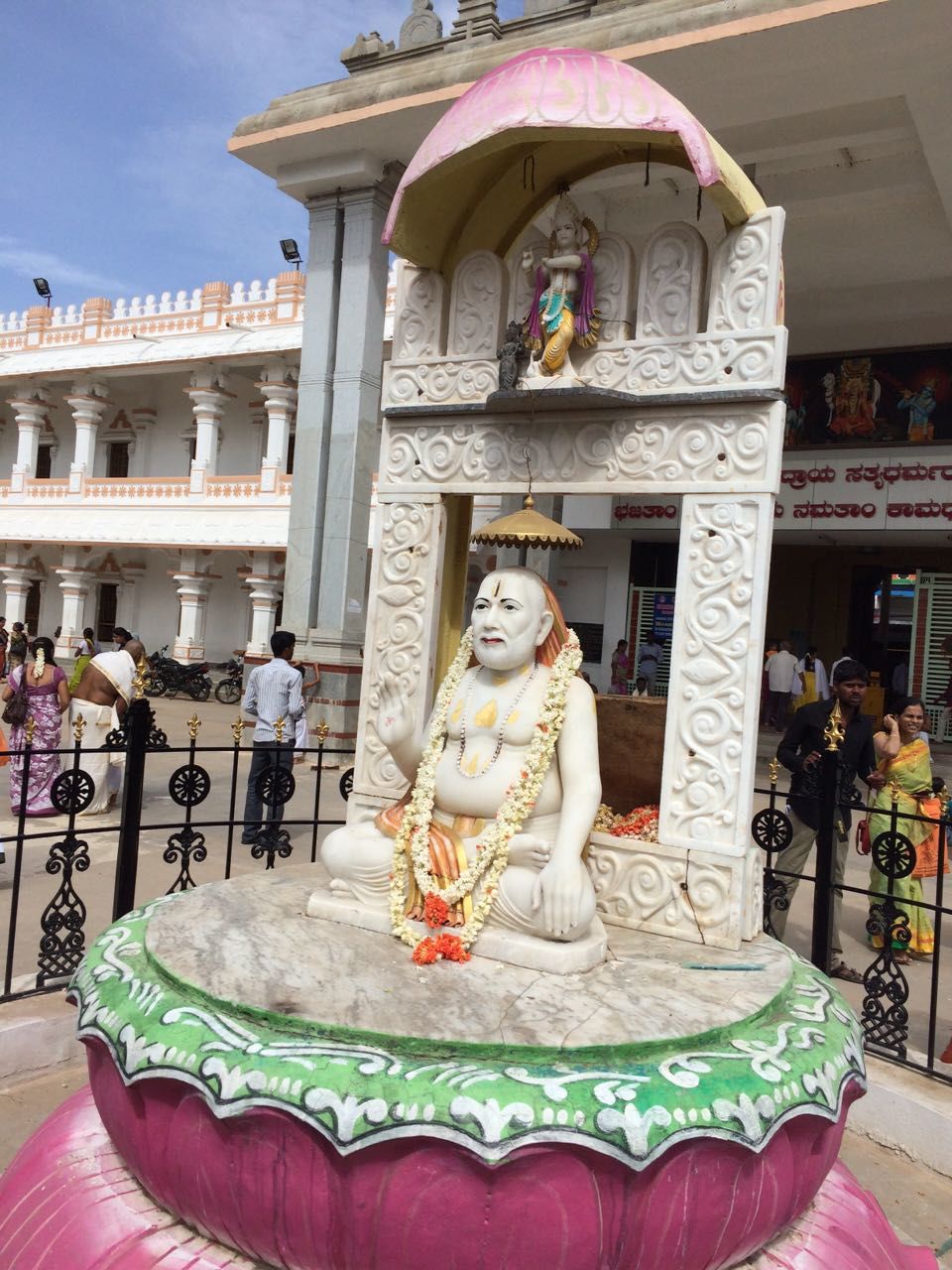 There were auto rickshaws available for sightseeing around Mantralayam for which they will charge up-to 100 rs/head. Couple of places we have visited, Bikshalai and Panchamukhi. Both the sites are in Karnataka State.
Bikshalai:
One of the disciple of Raghavendra Swamy, Appanacharya used to stay here with his students. Raghavendra Swamy came to this place and stayed around 13 years and then went to Mantralayam. Thehouse of Appanacharya near to the bank of the river Tungabhadra, one of the best spots to rest down and play with river water.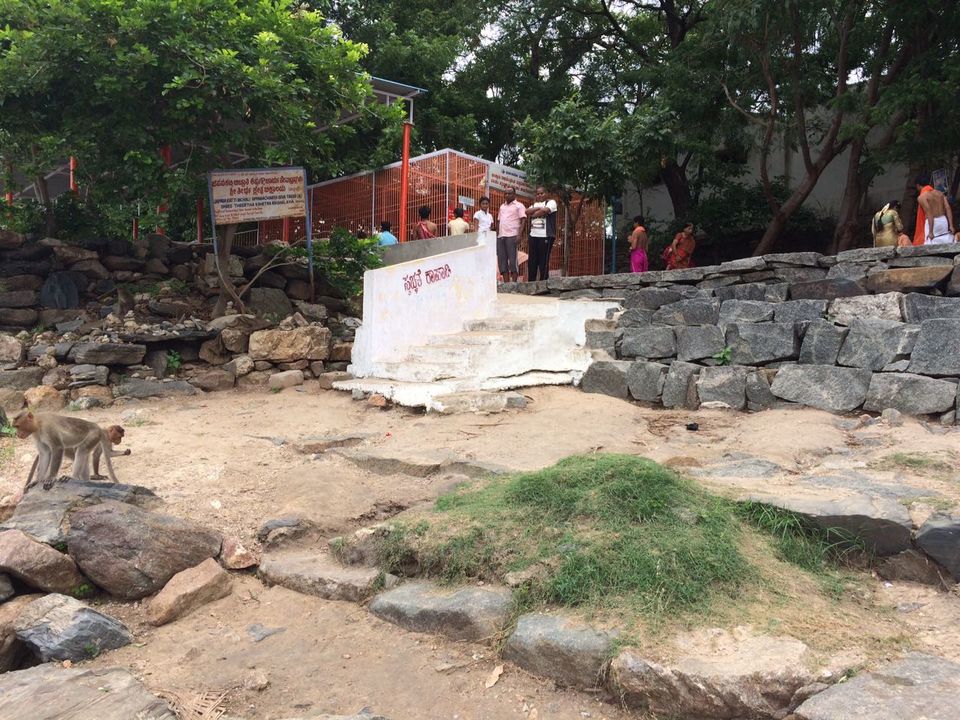 Panchamukhi:

It is also one of the site where Raghavendra Swamy performed meditation more than 10 years. There is five headed Lord Hanuman temple and Mahalakshmi temple located here. There are couple of attractions near to this temple, Pushpak Vimana and Hanuman's Bed and Pillow.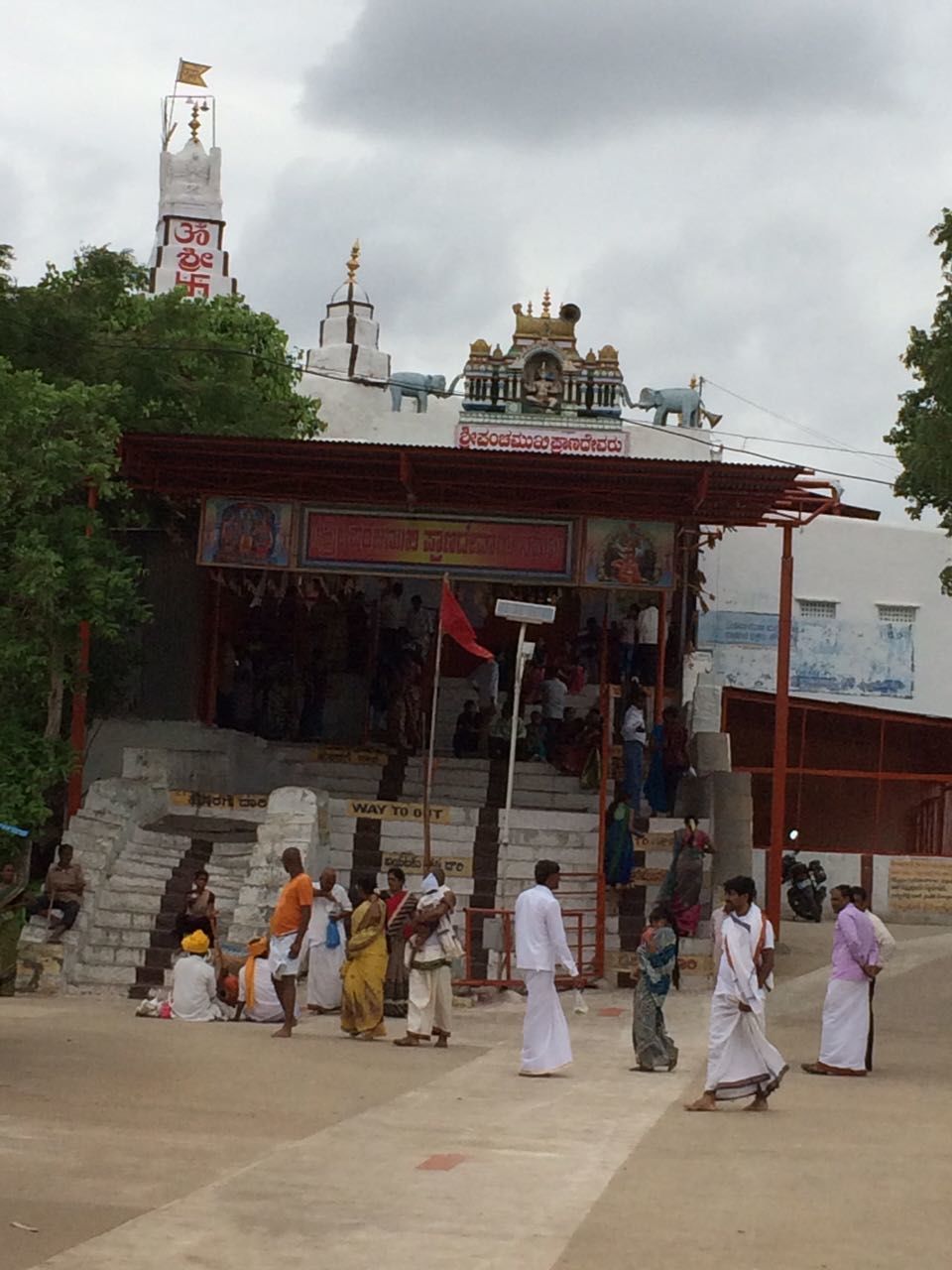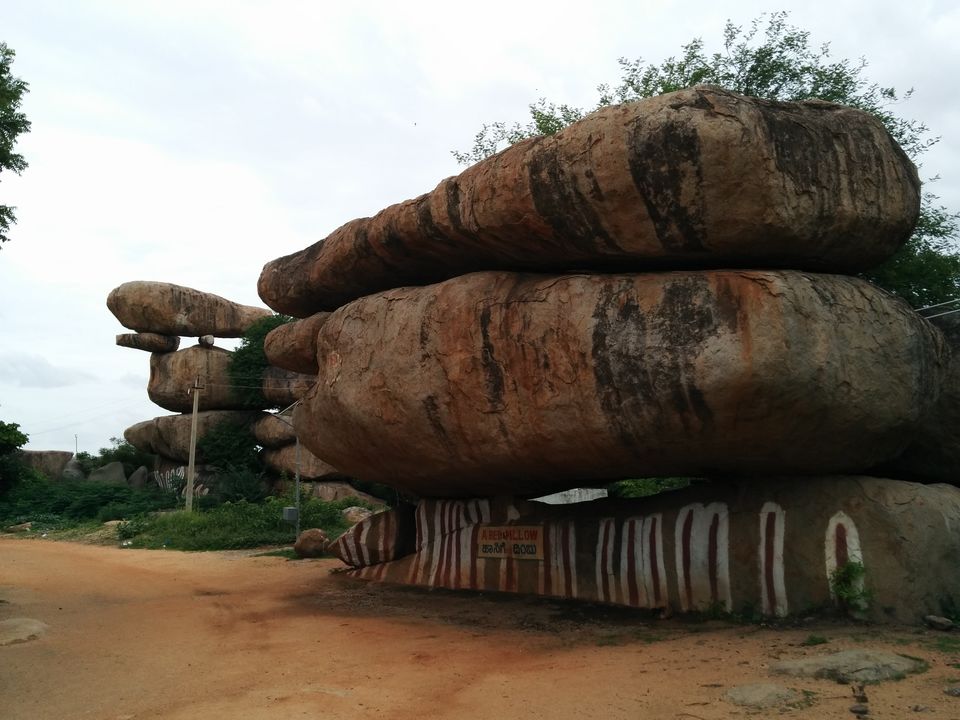 After the completion of these two sites, we have reached to Brindavan Temple complex. During afternoon, free food would be offered at the temple till 02:30 PM.
We have a plan to visit Alampur but there was no transportation available from Mantralayam. We have decided to go Yemmiganur which was around 20 kms from Mantralayam. Then went to Kurnool which was around 75 kms from Yemmiganur. Very less number of buses operating between Kurnool to Alampur[25 kms]. So we have preferred to get down at Jogulamba Junction and went to Alampur by Auto.
Alampur:
One of the gateway[Westren] to Srisailam. Here God and Goddess worshiped as Brahmeshwara and Jogulamba respectively. This pilgrim site regarded as Shakti Peetha where the upper teeth of Sati Devi fell. The old temple was invaded by the other dynasty rulers and new temple was constructed nearer to the old temple. There are few more temples nearer to the main temple. As we're running out of time, we return back to Kurnool [Last bus available at 8:30 PM].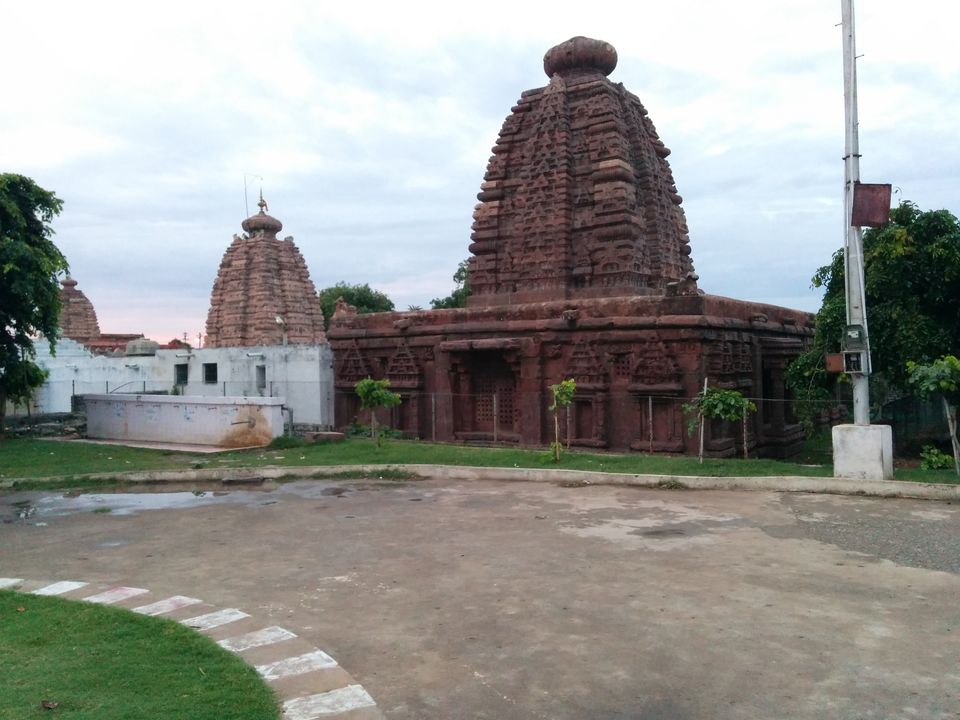 From Kurnool, we have reached to Hyderabad by bus.