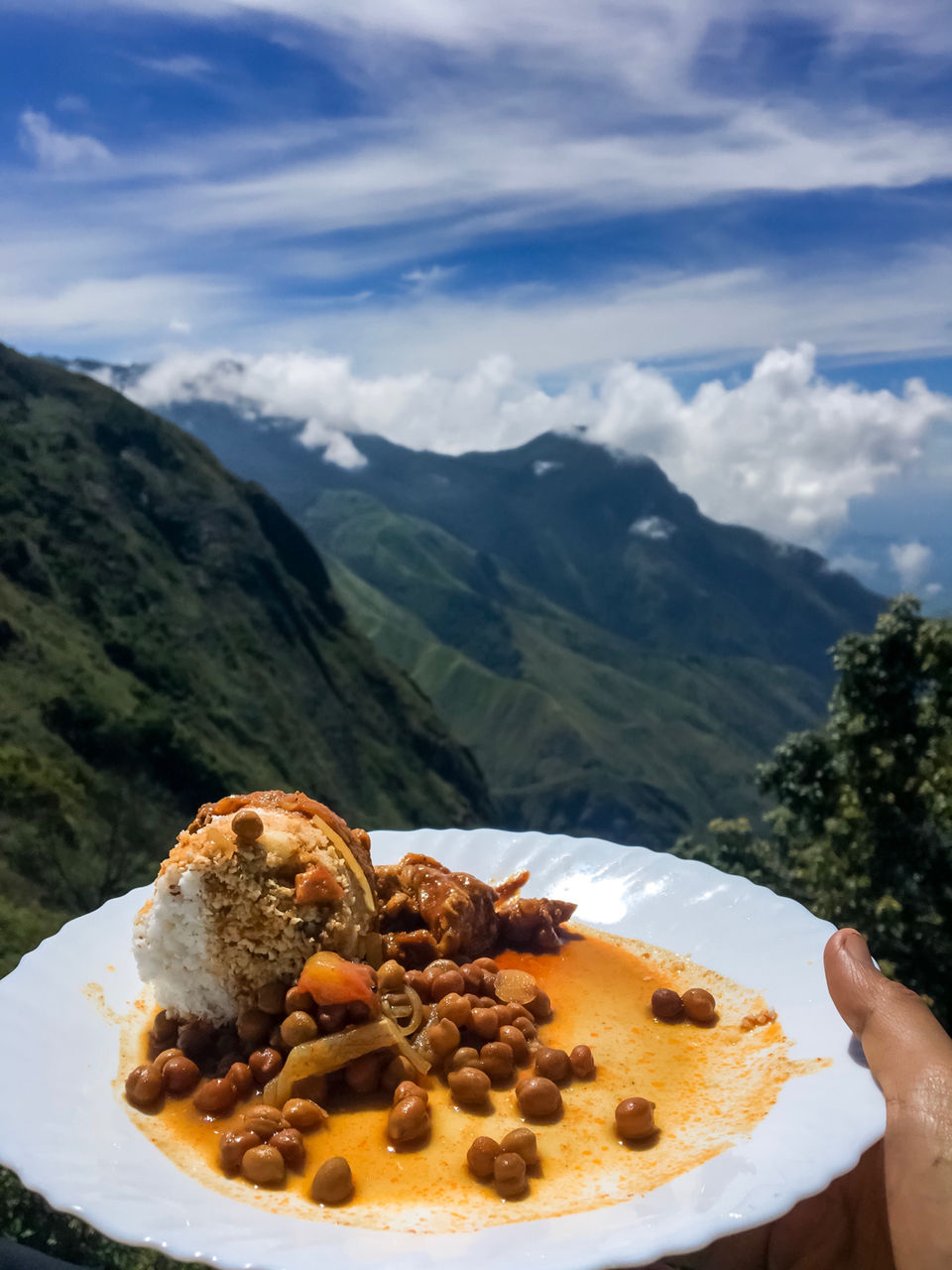 A Misty magical campsite on a deep jungly valley ,through mind blowing landscapes of tea plantations surrounded by blue mountain peaks on all sides , alluring cascades flowing aimlessly on the other side and an enticing view of cloud beds on the crystal clear sky , with a tent overlooking the mountains, cocooned In a foggy climate, CLOUDFARM MUNNAR is considered as one of the prettiest campsites , little more beauty by default in the trekking world of Kerala ,India.
An incredible sunrise and sunset trek in Kottagudi hills, opening it's magical view towards the backyard of Meeshapulimala Mountain peak, surrounded by 'Theni' landscapes with Kodaikanal Climate. Sounds Magical ? Hell Yes. How can I explain these fathomless magics of nature that made me speechless here ? I'm trying my best to put those matching words to make you understand what is all about Cloudfarm heaven. A perfect Kerala breakfast is the one you should never miss from this misty hills with a shining mountain view, uninvited entry of mountain rainbows , cloud beds cradling on the finger tips of supernatural sky, full of indelible memories, hysterical moments and incredible landscapes with amazing fellow travelers.
Dancing in the middle of nowhere, staring at the countless shooting stars , trying to capture an Instagram worthy photograph of the 'shining diamond necklace like' view of Theni city lights , super battling with crazy frosty weather, witnessing some rare visitors in the wild , staring into the gorgeous mountains surrounded by, falling in sleep with the soothing lullabies of wild crickets , tucking inside the layers of sleeping bags and waking upto the cloud beds by gathering adequate courage to open the tent in the freezing morning , trekking through the alluring meadows that guide towards the wonders of peaks and living in the hills peacefully with amazingly beautiful host and service is the one and only heavenly home not to be missed while visiting Munnar next time .
Happy Winter you pretty intrepid backpackers.
Instagram handle -
https://instagram.com/cloudfarm_munnar?
igshid=14hp5y45vnunt
http://www.tourdesouth.in/