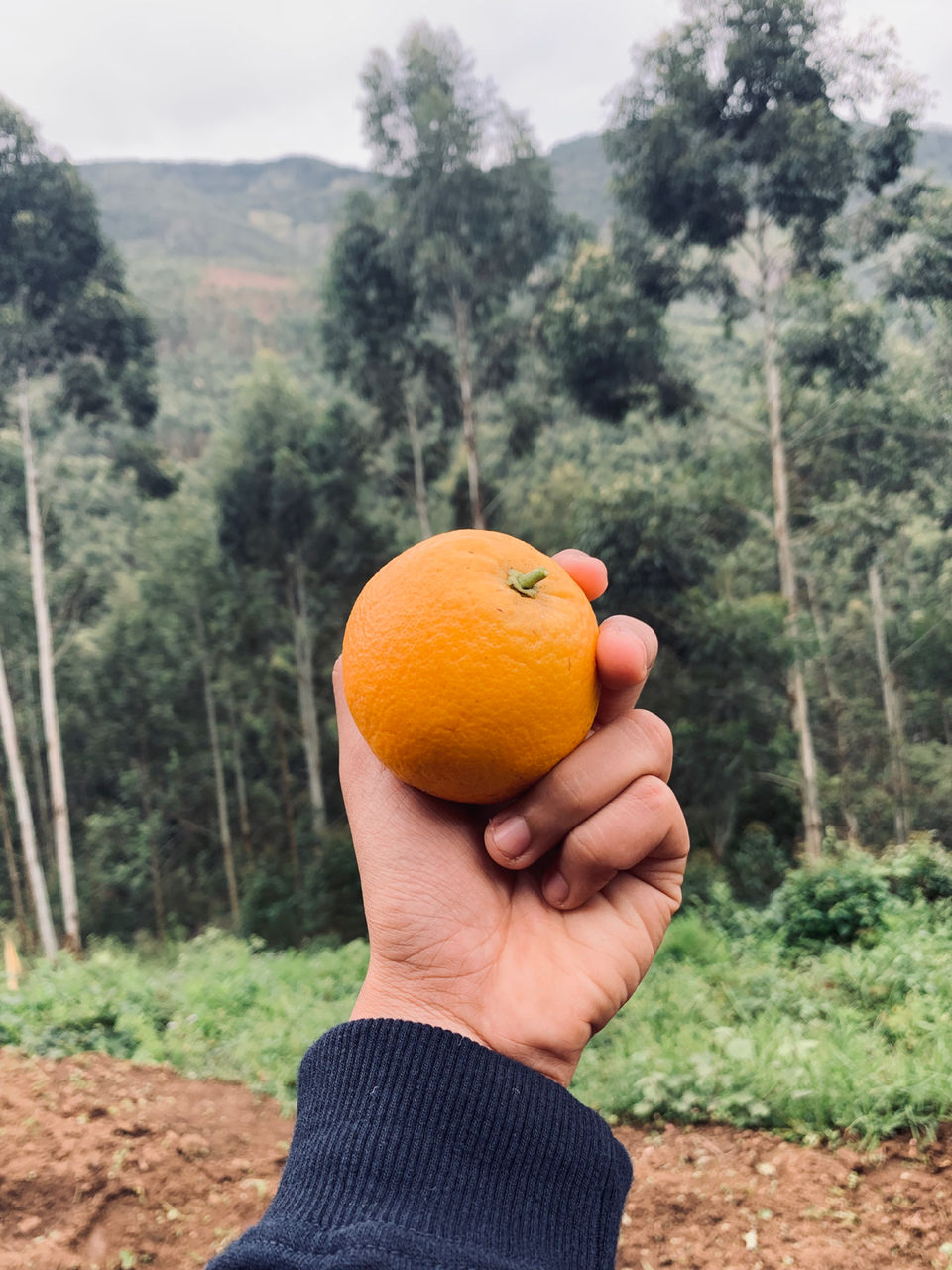 • Kashmir of South India : Small description about the Village
VATTAVADA, it is the last winter vegetable farm village bordering Kerala & Tamilnadu states in the heights of Munnar, Idukki, Kerala, India
It's a virtually rain shadow village, surrounded by rare flora and fauna, lying in the eastern side of the Western Ghats near to Marayur and north side of Munnar town. Approximately 40 KM from Munnar town towards Mattupetty dam , Kundala dam & Top Station, Pampadum Shola National Forest.
Popular for its remotest village settlements and terrace farming especially step by step farming landscapes resembling Bali farming landscapes in India.
The region in and around Vattavada varies in height from 1,450 meters (4,760 ft ) to 2,695 meters (8,842 ft) above mean sea level. Vattavada enjoys a salubrious climate. During most of the months in a Year, we say it 365days ,you should carry a jacket or a blanket to stay back here.
There are budget friendly Mud house stays, Resorts and villas for families, Jungle cottages for travelers and couples, Campsite for backpackers and budget friendly hostel like dorms too.
Vattavada is the highly coldest hill station in Munnar. A Magical trek to Kodaikanal within 12 to 13 KM from Koviloor village is the other dreamy part of this sanctuary. But for that , we should take forest permit from Kerala and Tamilnadu forest division, as it is now closed for security purposes.
7 to 8 KM Pampadum Shola National Forest road is the breathtaking scenery that welcomes you to this another planeto. You may meet Bisons, Langoor, Nilgiri Martin, Deers, Mountain Squirrels on your way. Also in Munnar wildlife tourism websites, you can book your jungle trek, jungle stay in mud house and Log house inside the National Forest.
During this winter season the normal temperature will reach upto 5 degree Celsius and Once Munnar & Vattavada has witnessed a thin layer of frost due to sub-zero temperature in the region in 2019 New Year time , till February 2nd week with temperature recorded upto -6 degree Celsius and its mandatory to take a good jacket if you are planning to stay back in Vattavada for multiple days.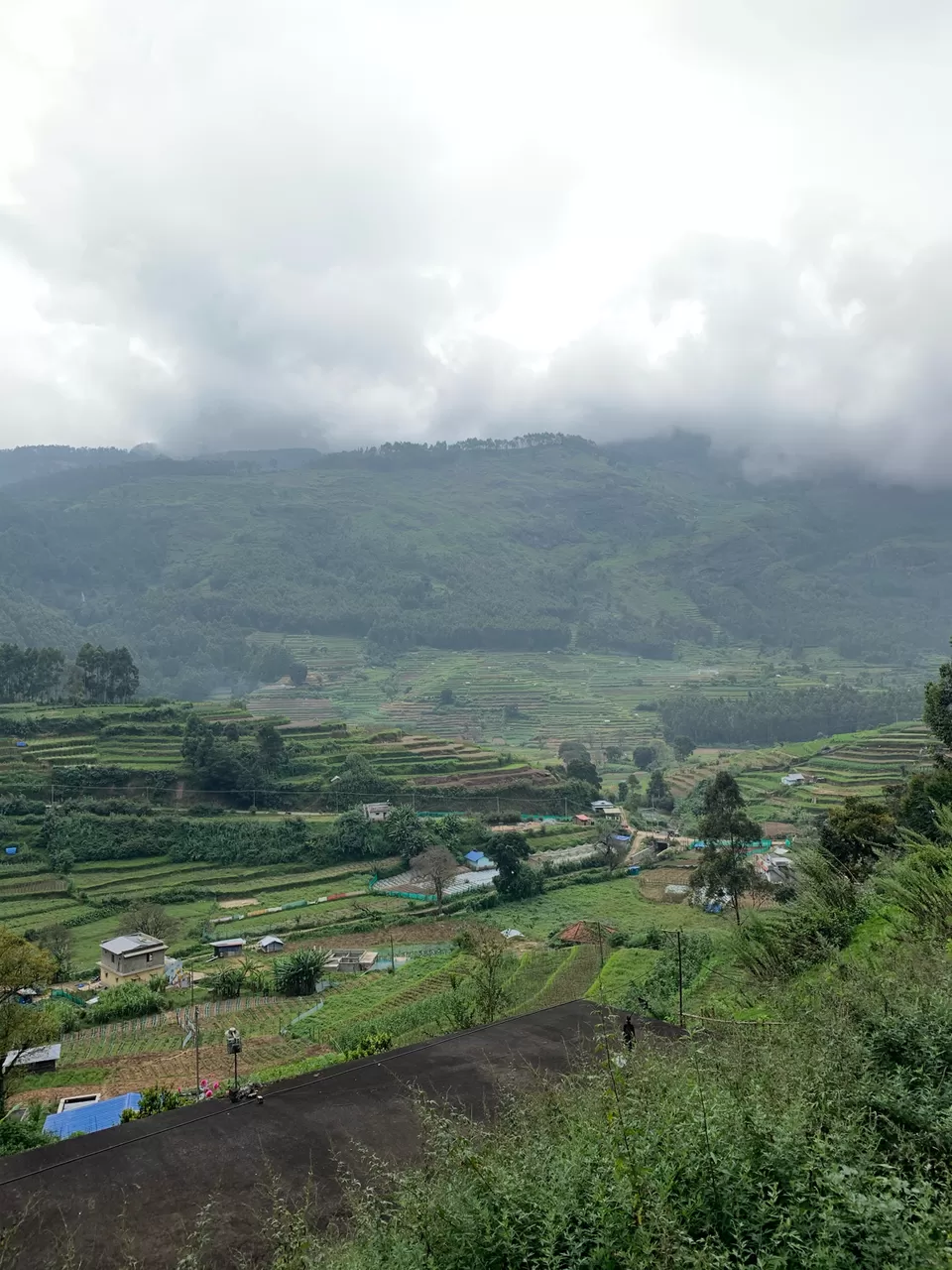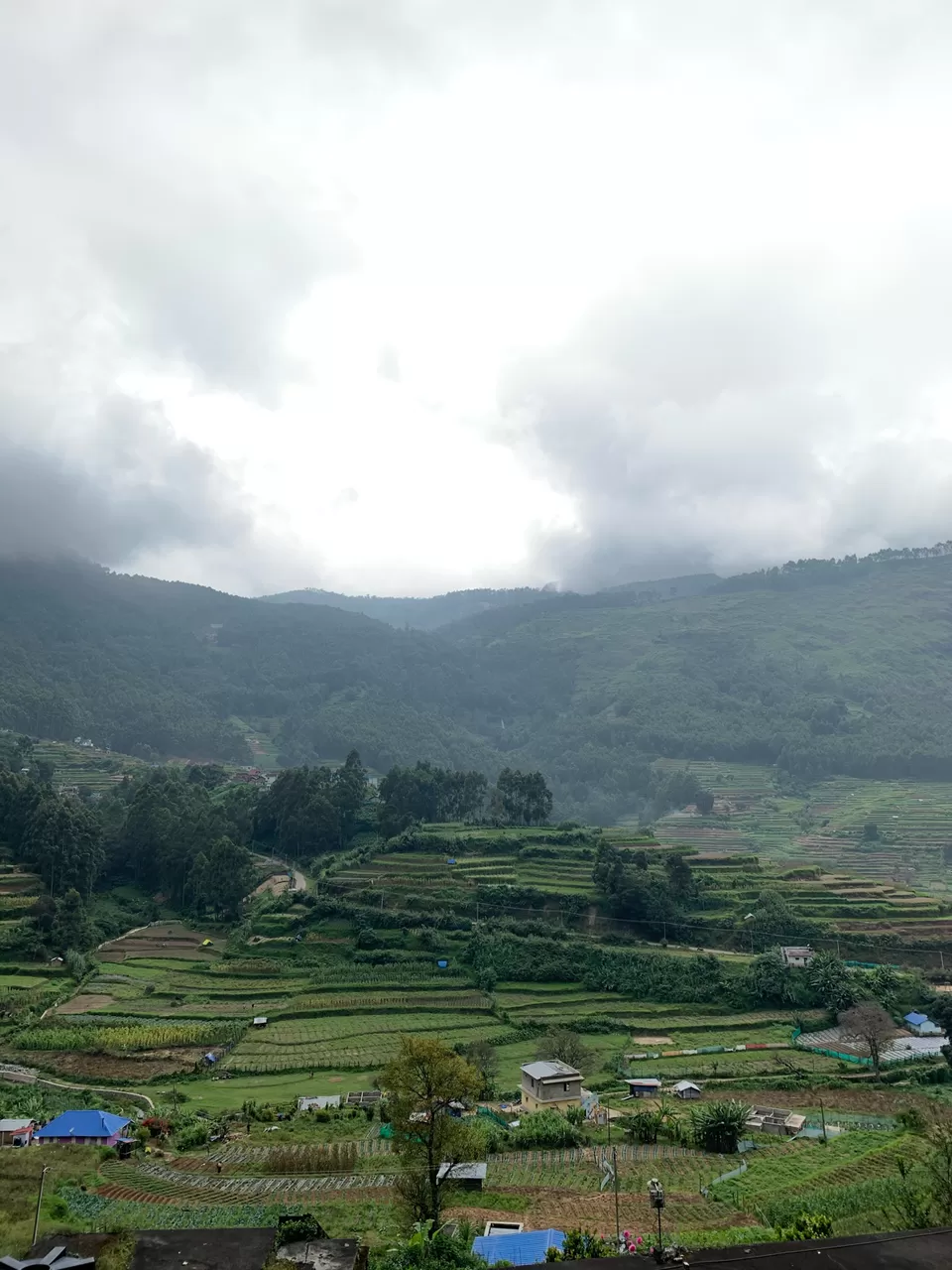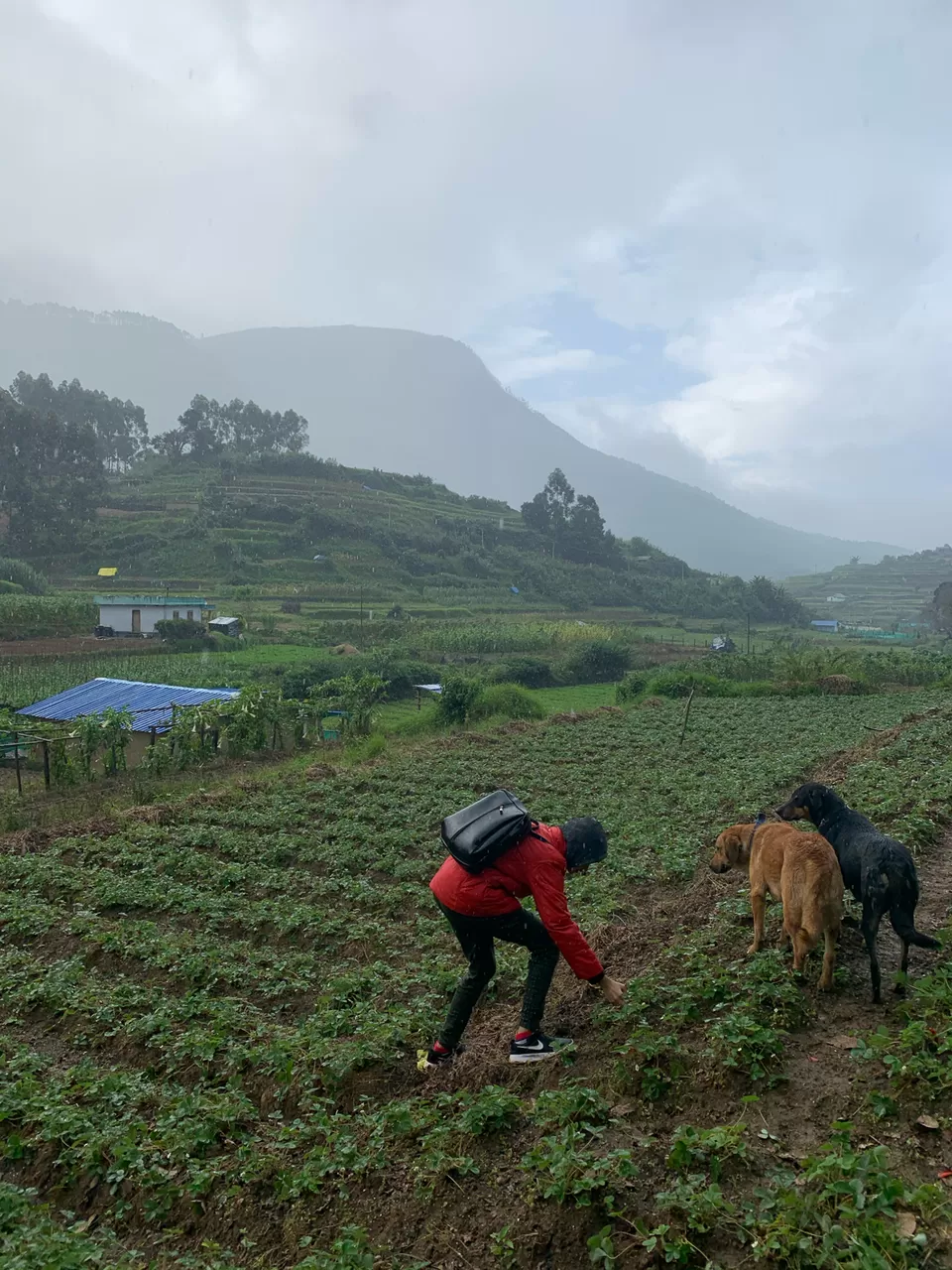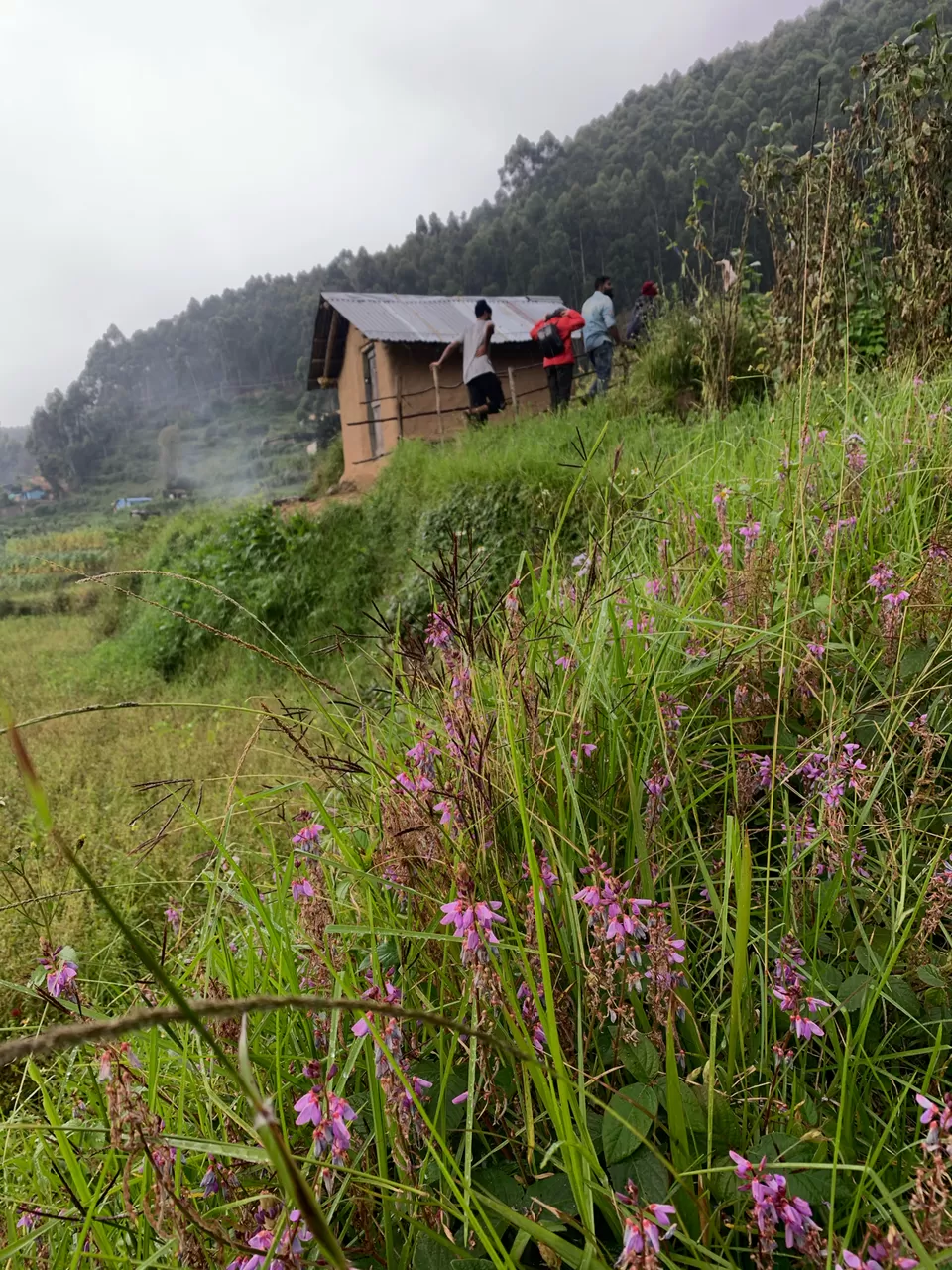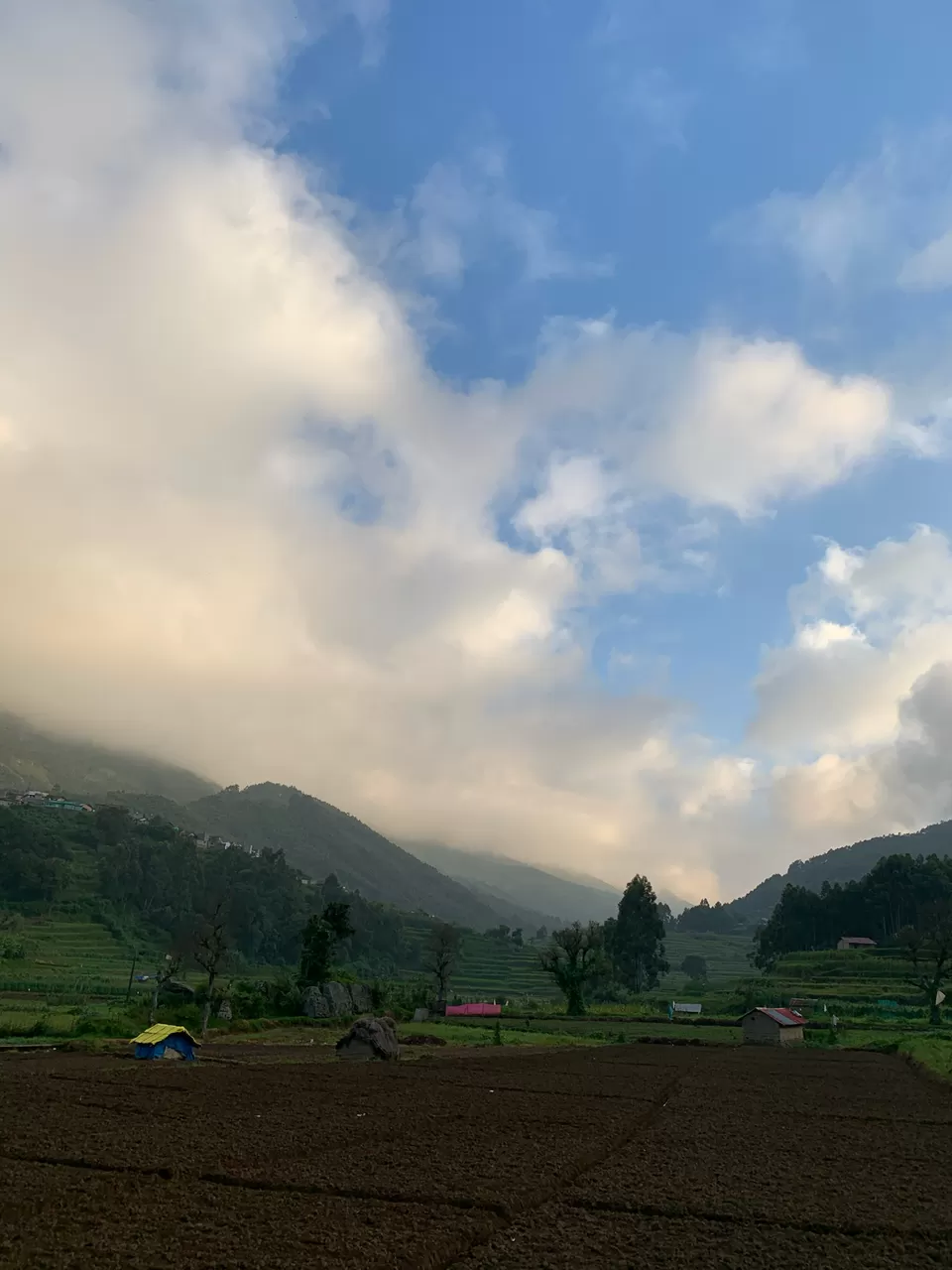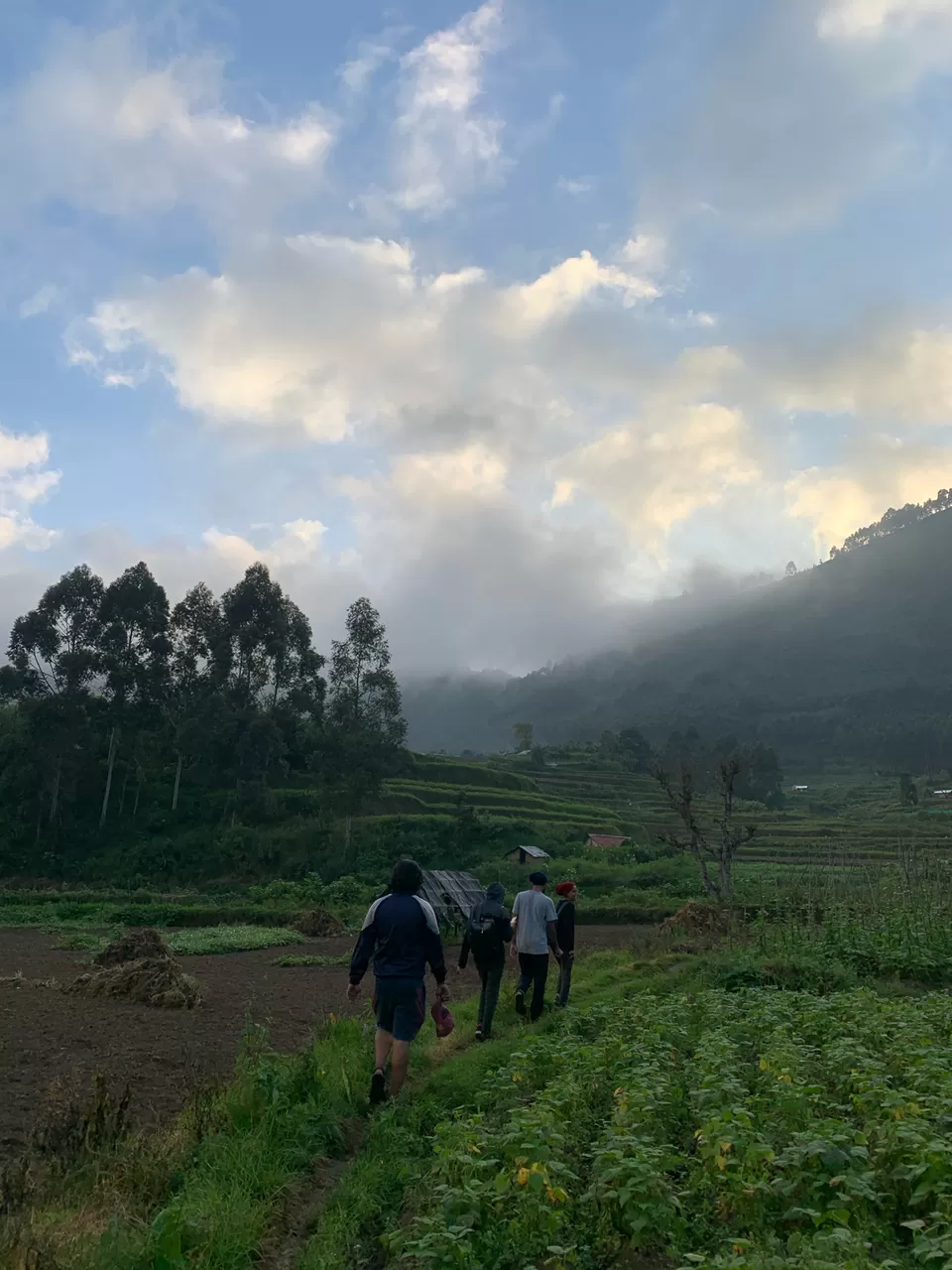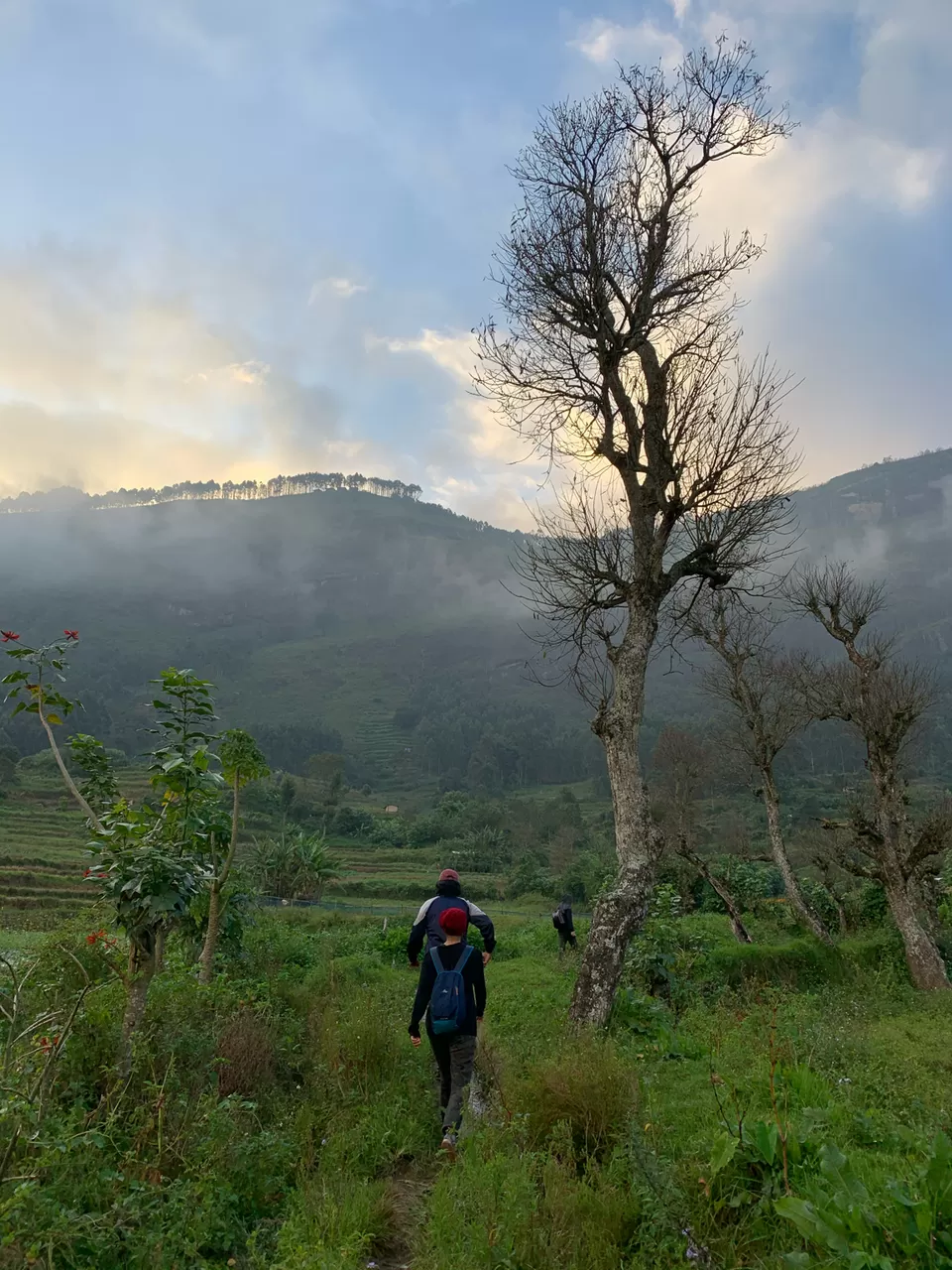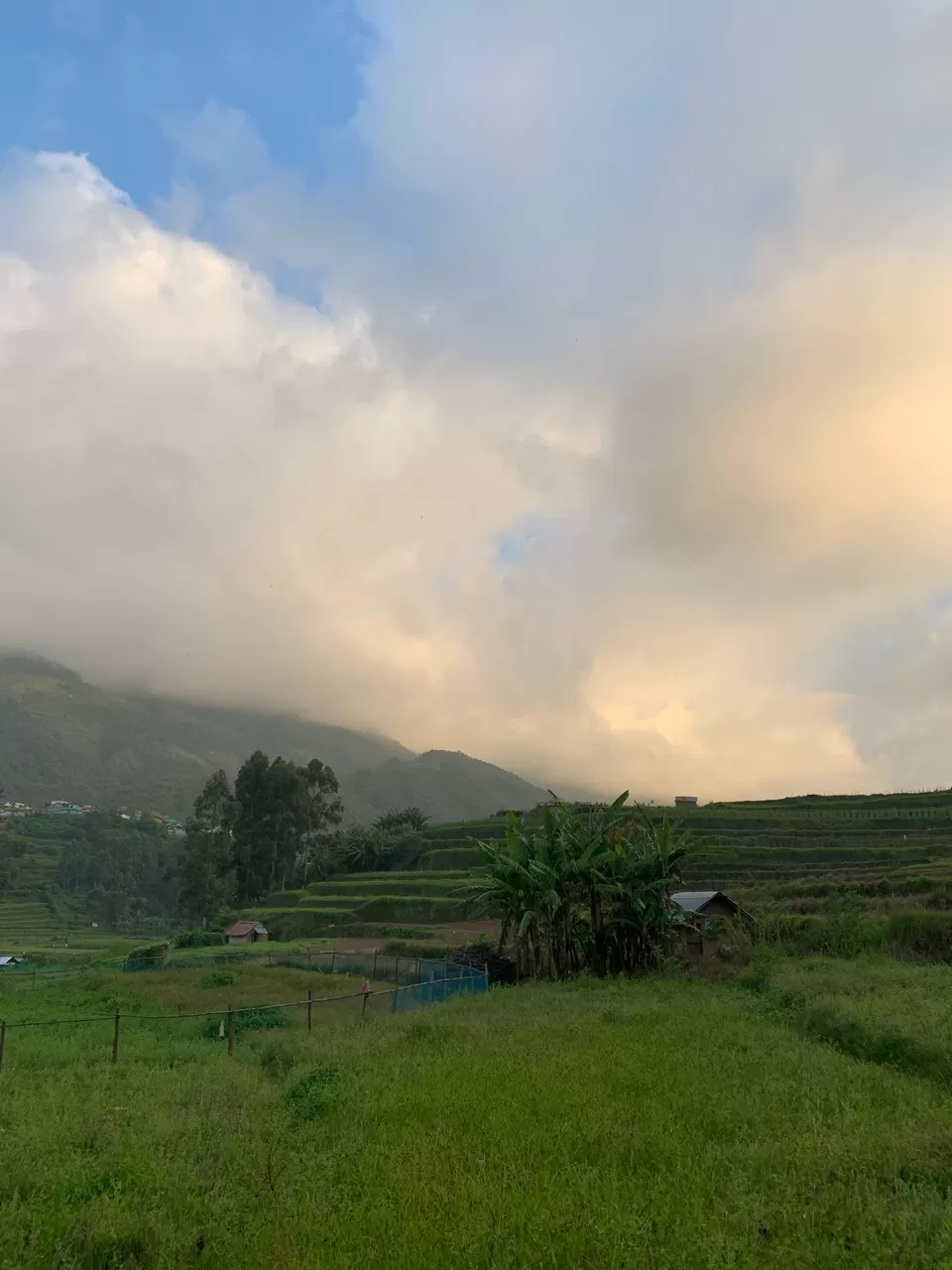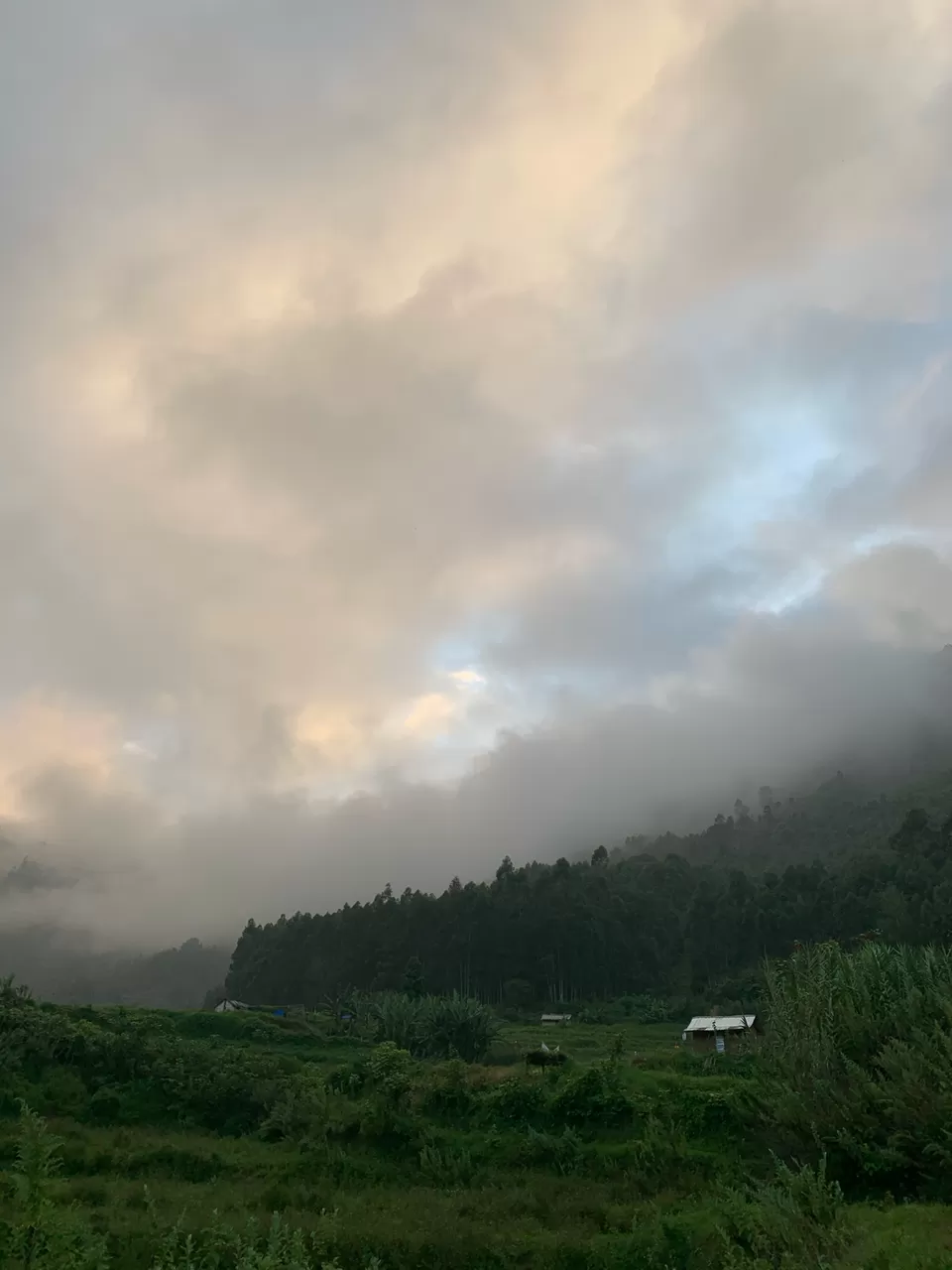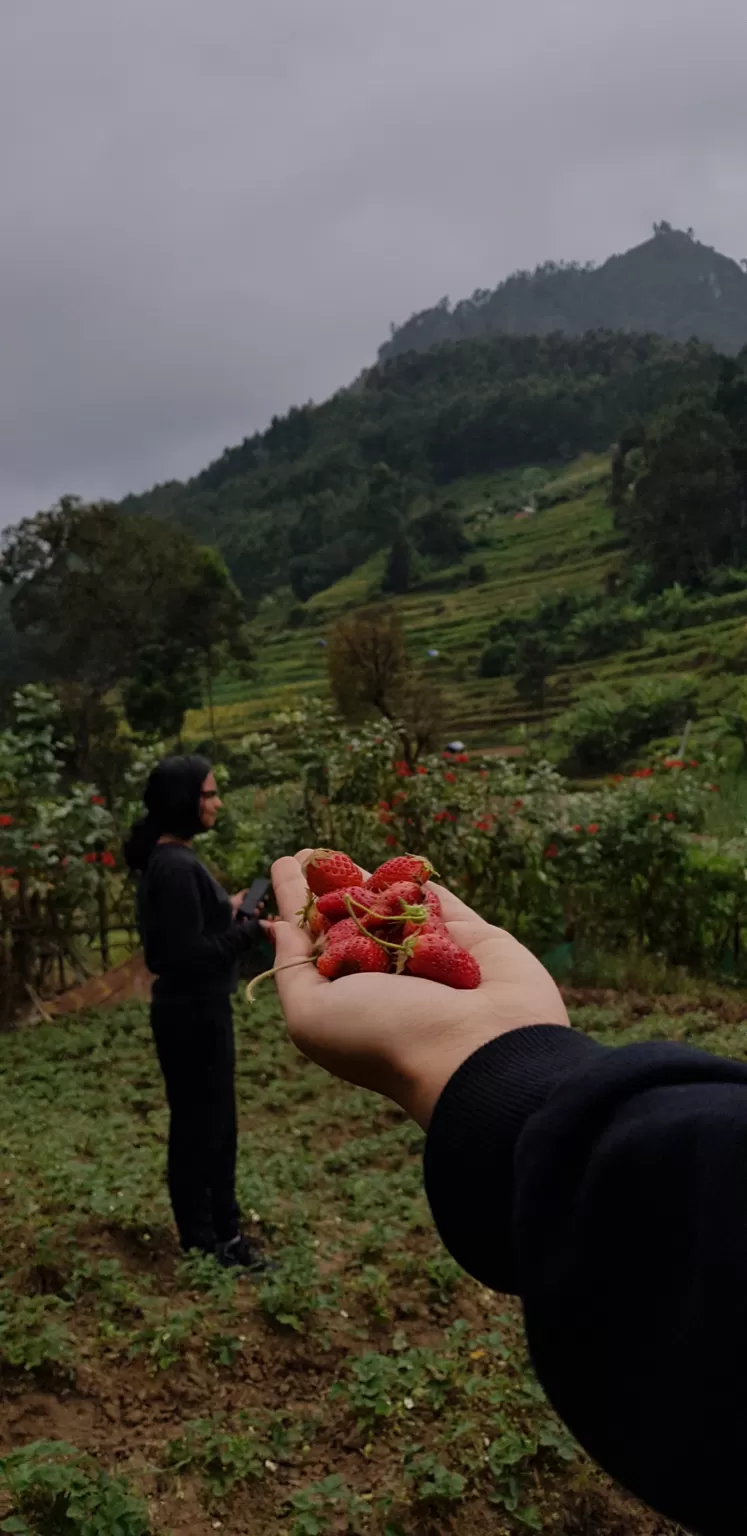 • Being a Village explorer Girl
I usually travel to this destination most of the months in a year , as my endings and beginnings of travel life is this place, So I call it my Home, my sanctuary.
I never miss any chance to explore this village, as it holds fathomless beauty within . This time as usual , I walked through the Passion fruits farm, hiked over the fresh strawberry farm , sat infront of Dutch egg plants ( like tree tomatoes) , fell in love with Sunflower farmsites , Seduced by the crazy colours of Wild flowers , tasted the freshly plucked vegetables, Oranges , Carrots, Potatoes , Corn and Garlics .
Ran through the meadows and valleys , played with horses and cows on the fields , touched every wildlife that I met on my way , talked with the village people and children so kind and cute and there is so much to trek towards Chilandhiyar waterfalls where you can witness an amazing Sunset in the jungle and mountains both at the same time .
Chilandhiyar waterfalls is the sacred place where you will find eternal peace to your travel life. Sitting on the edge , exploring the view from the Water streams , drinking some sacred jungle water, experiencing the natural vibrations and discovering yourself in the unknown will transform your entire body into a peaceful state of mind.
Vattavada is very famous for it's Organic Garlic , Green Pea and Strawberry Jams and Strawberry Vine.
The village people are really friendly and they love to take us to their home even serves food for one time or will teach you about the farming techniques and the informations about their village climate .
• Nights in the Village star lights
To sit in the valleys, spending night in the outdoor, running behind the fireflies, playing peekaboo with the freezing wind, dancing in the moon rise, listening to the village dogs or the sounds of wild pigs in the farmsites, spotting the barking deer in the wild , and the aroma of Eucalyptus trees that guard us like an angel community all over , campfire gatherings , chilled vibrations , hot foods , star gazing with travel mates and mountains magica are the most amazing treasures that I found in this village .
Winter season is the very best season to visit Vattavada Farm Village that holds magical valleys , amazing waterfalls, meadows and mountains , forest paths and Green farmsites, where you can touch the soul in its peak level with mindfulness. And you will witness the clear night sky with countless shining stars, fireflies aimlessly running through the farmsites, high altitudes magics of clearest atmosphere and yeah, once I witnessed a satellite during moon rise and the amazing Shooting star that showered magics on air . You my travel junkies, This place is for you. Even each and every time of the day is worthy to explore this nature and beyond that.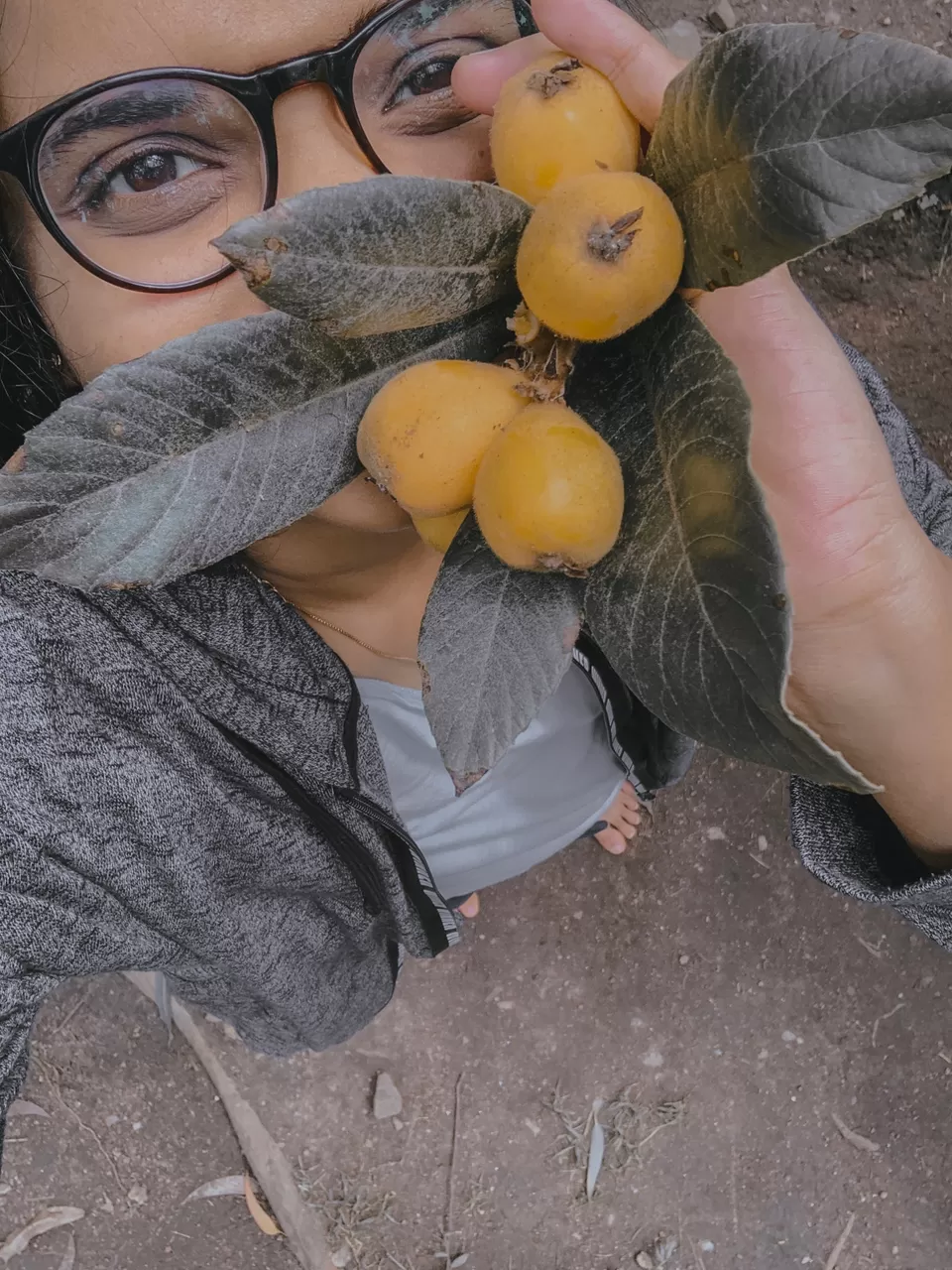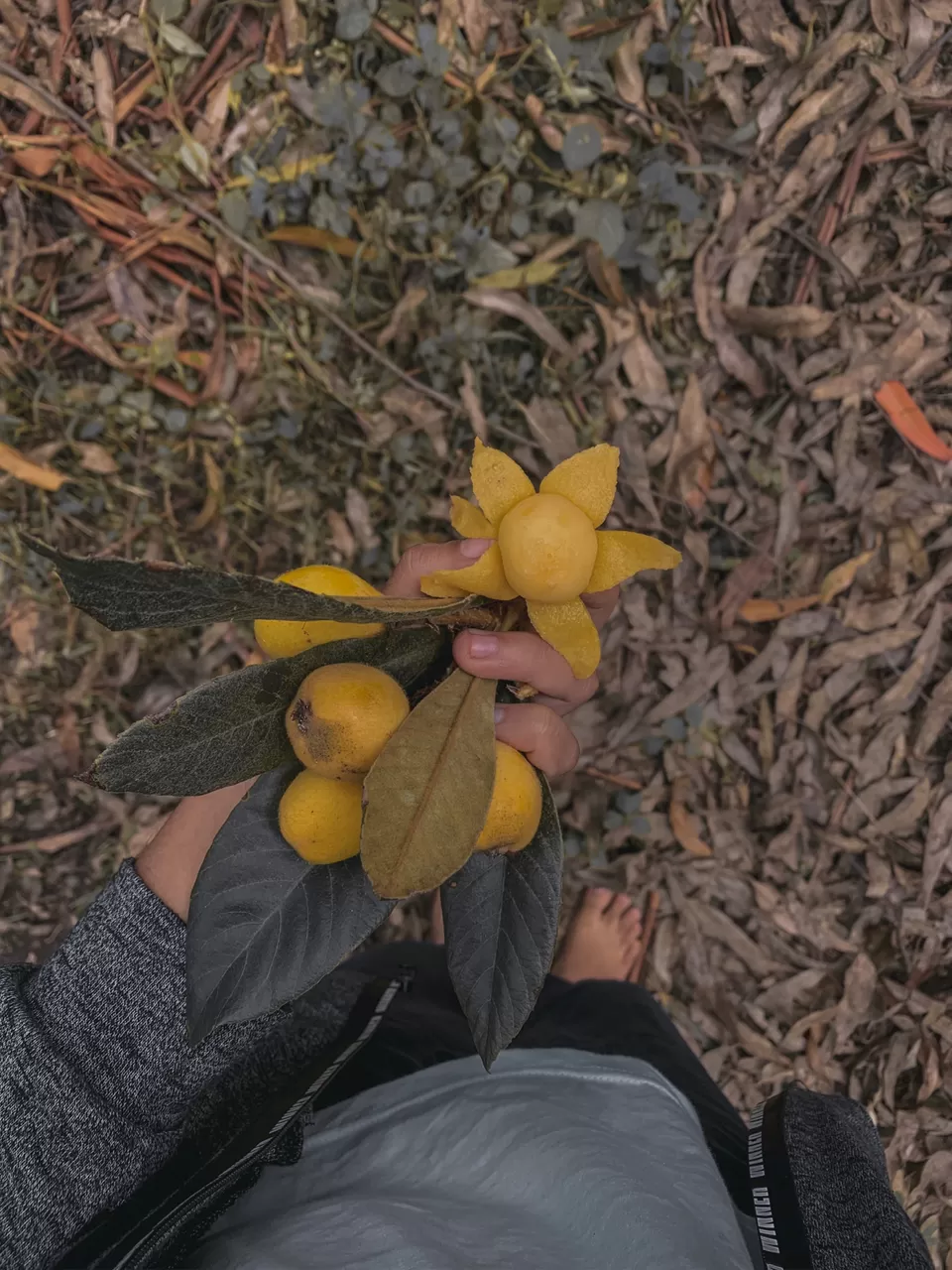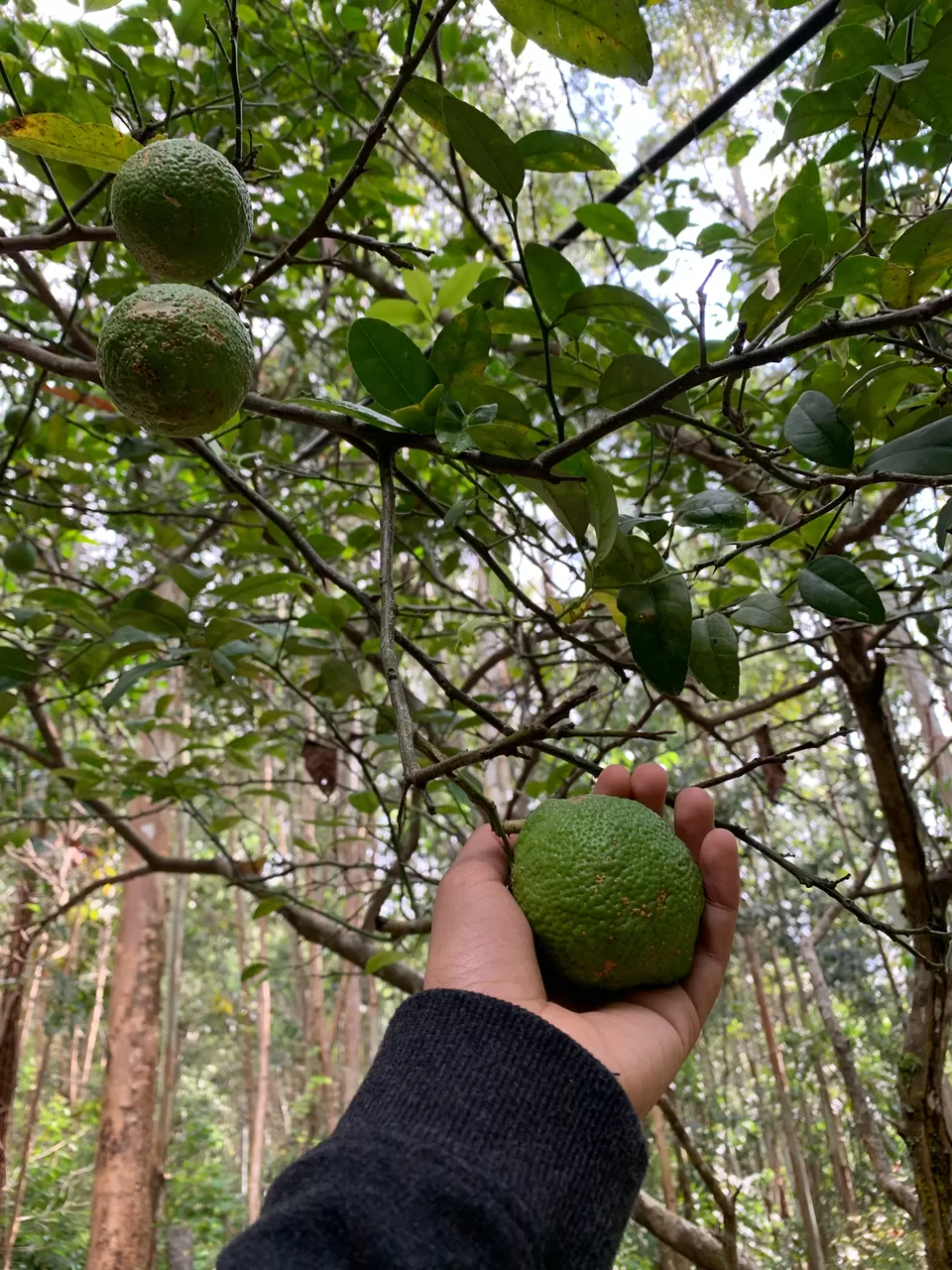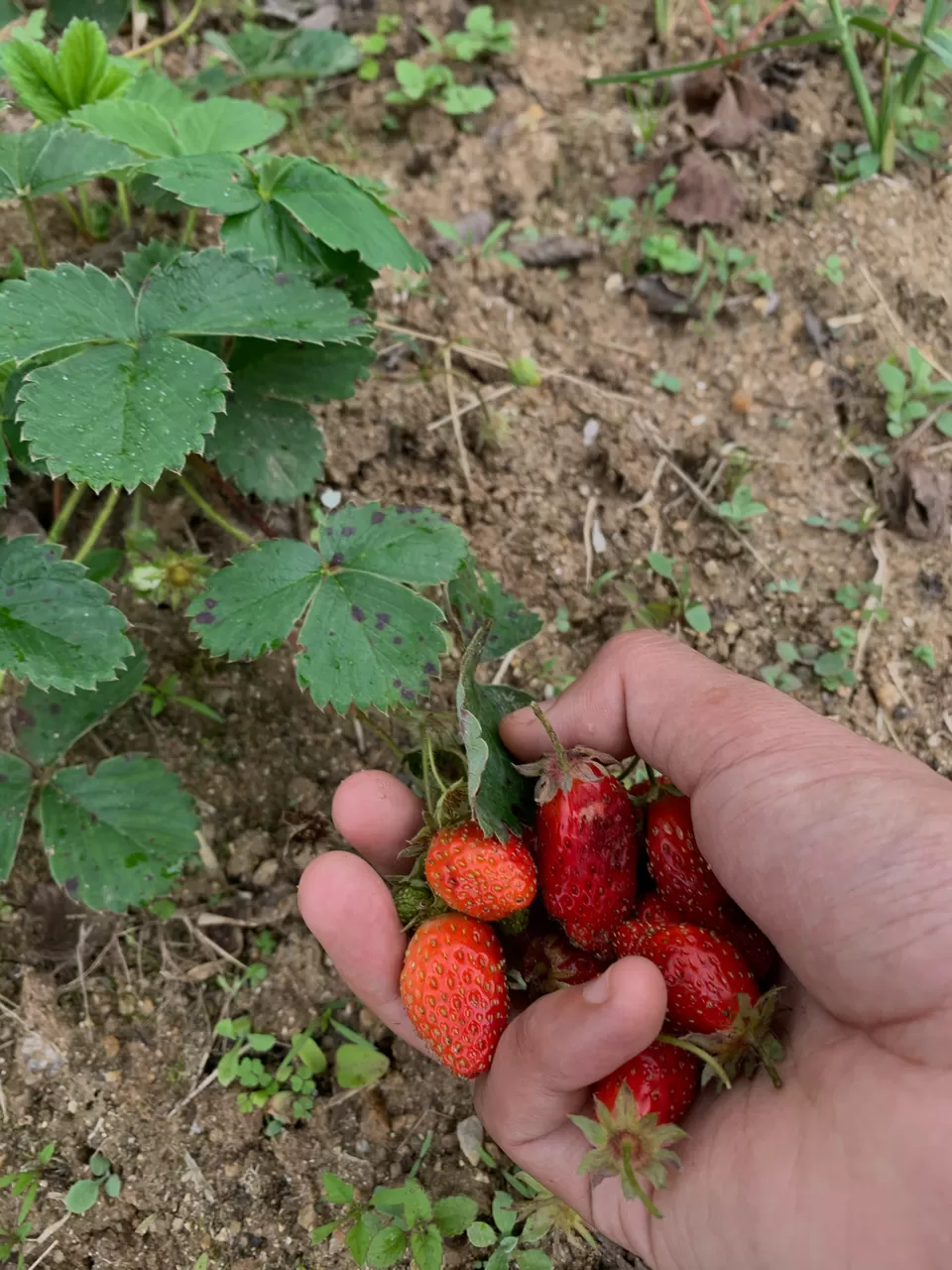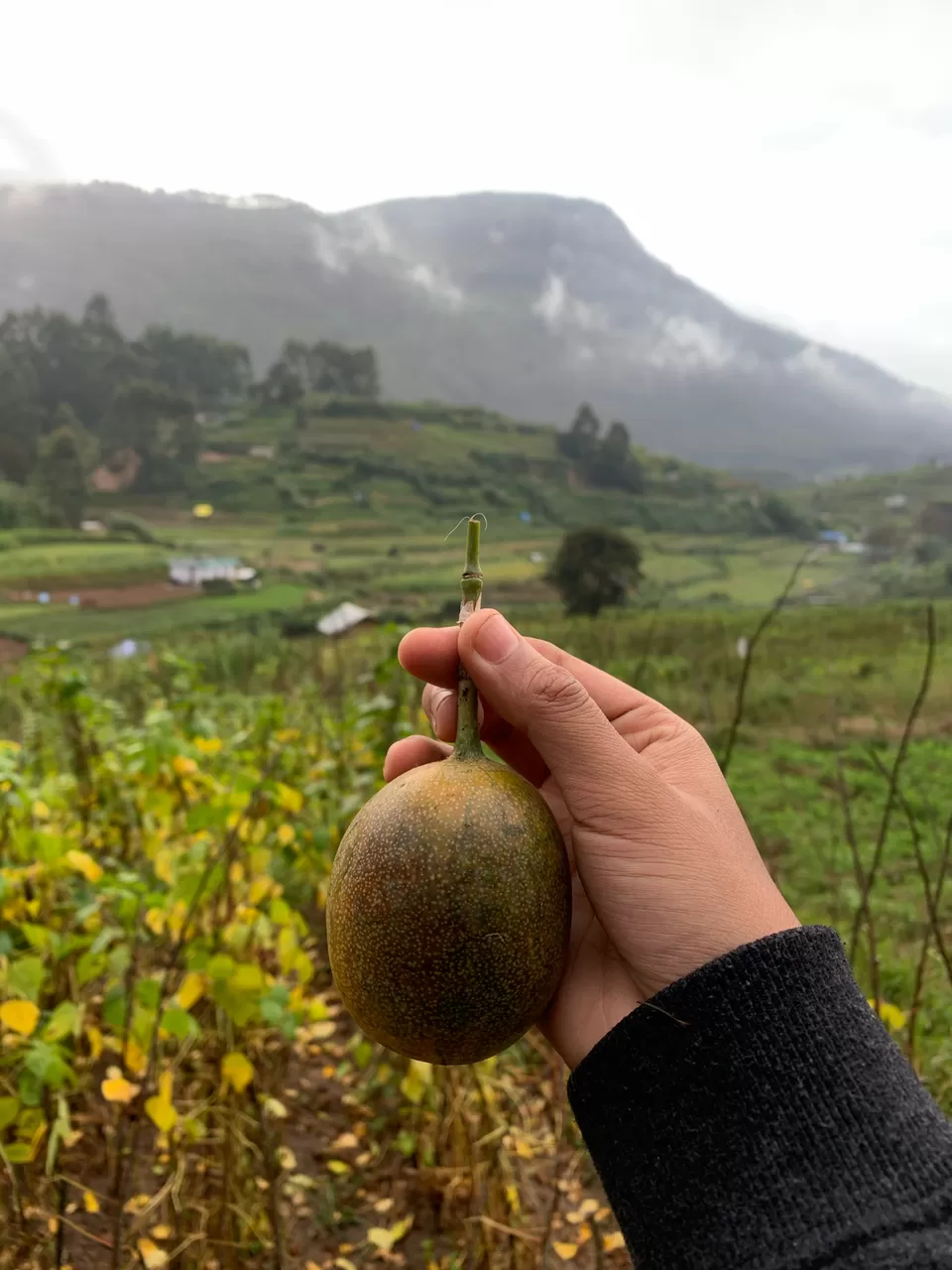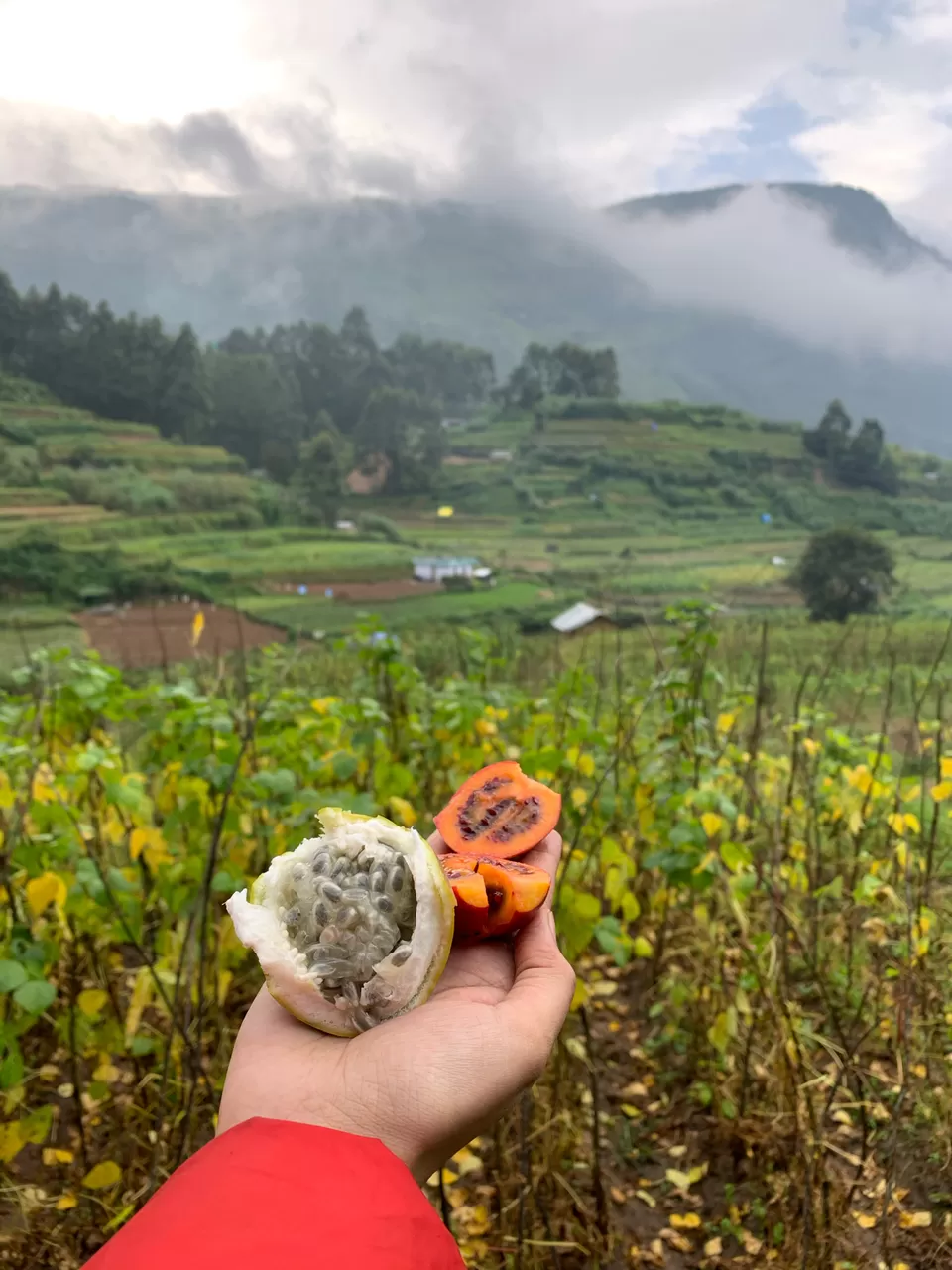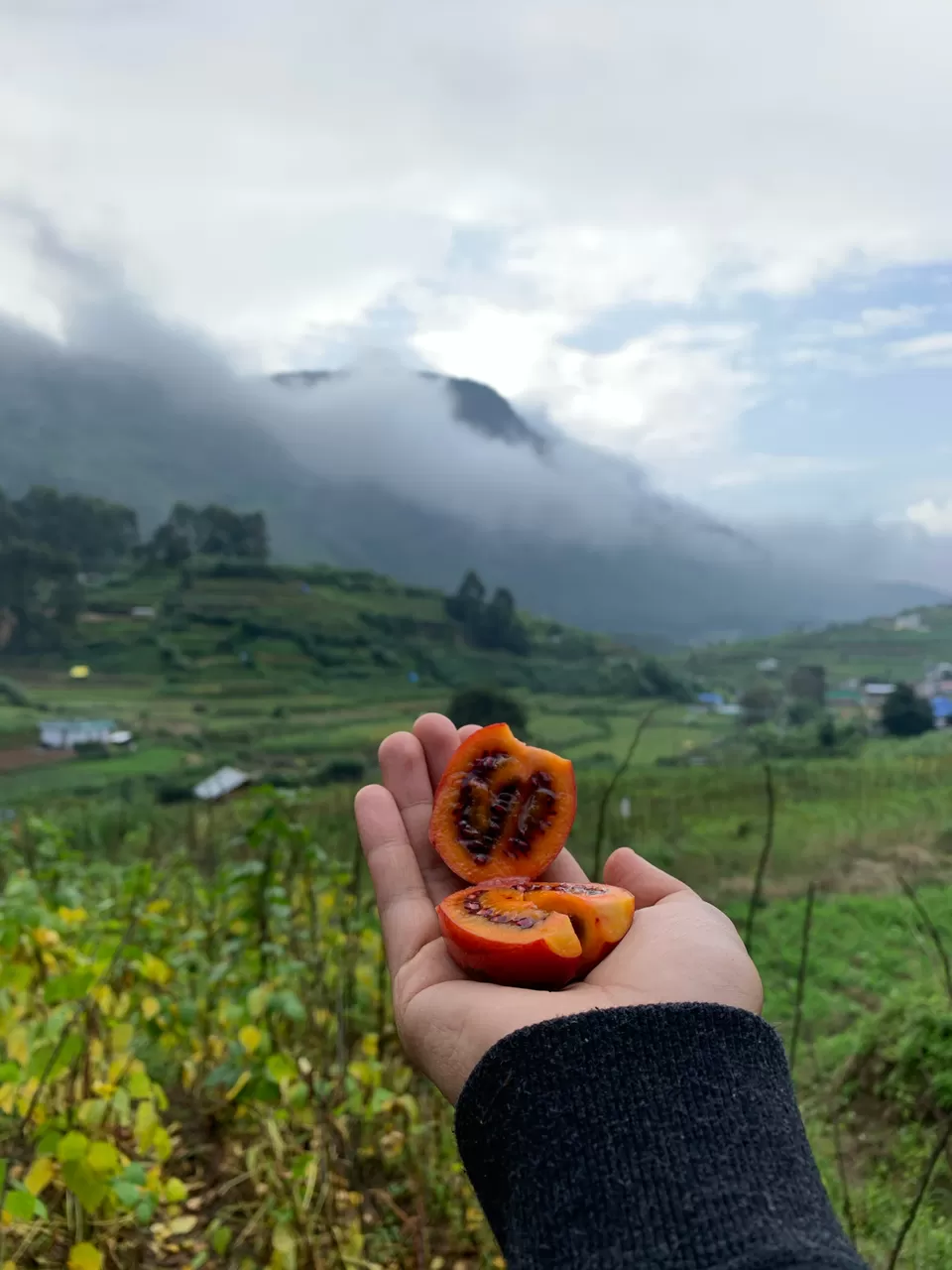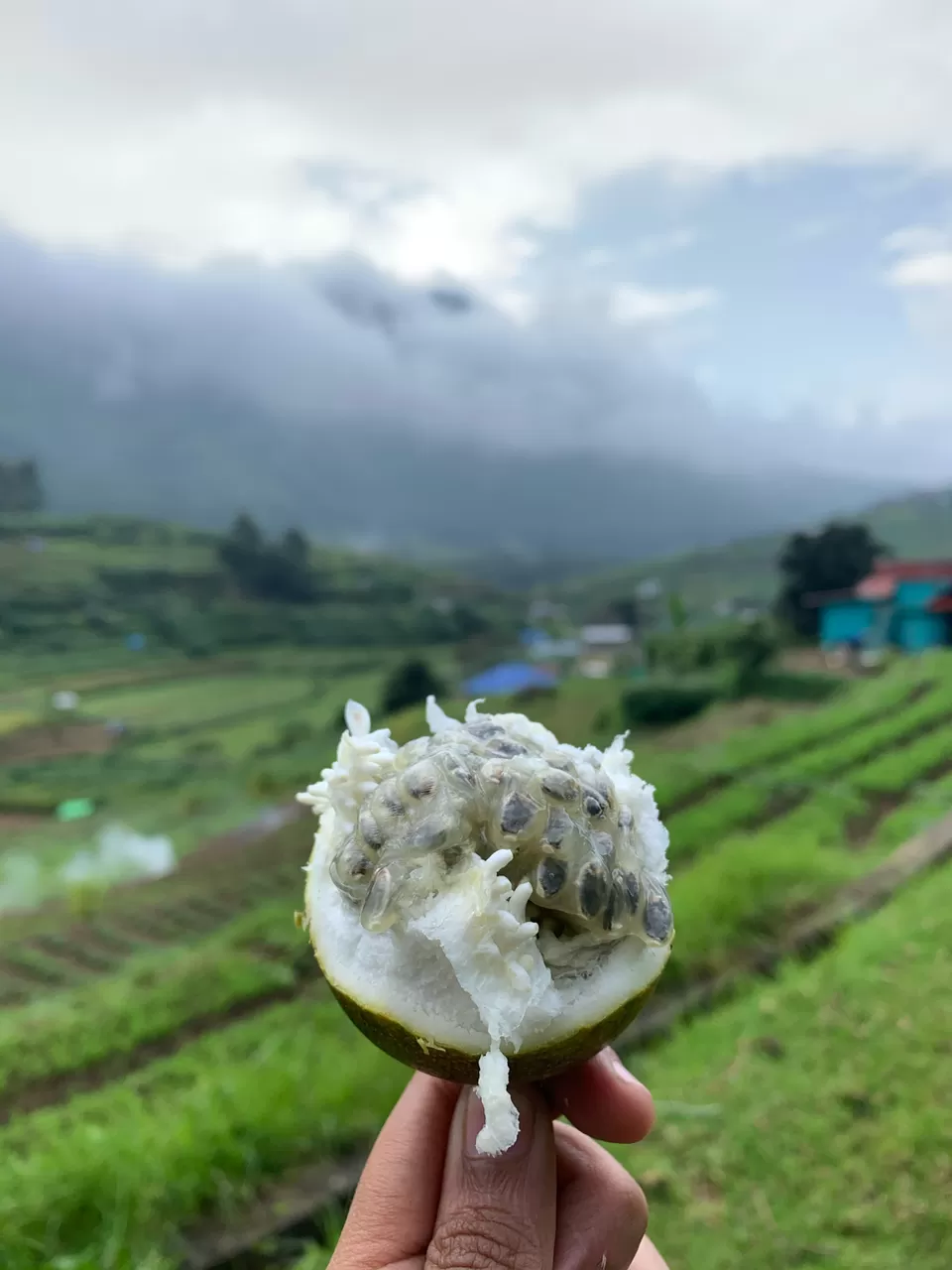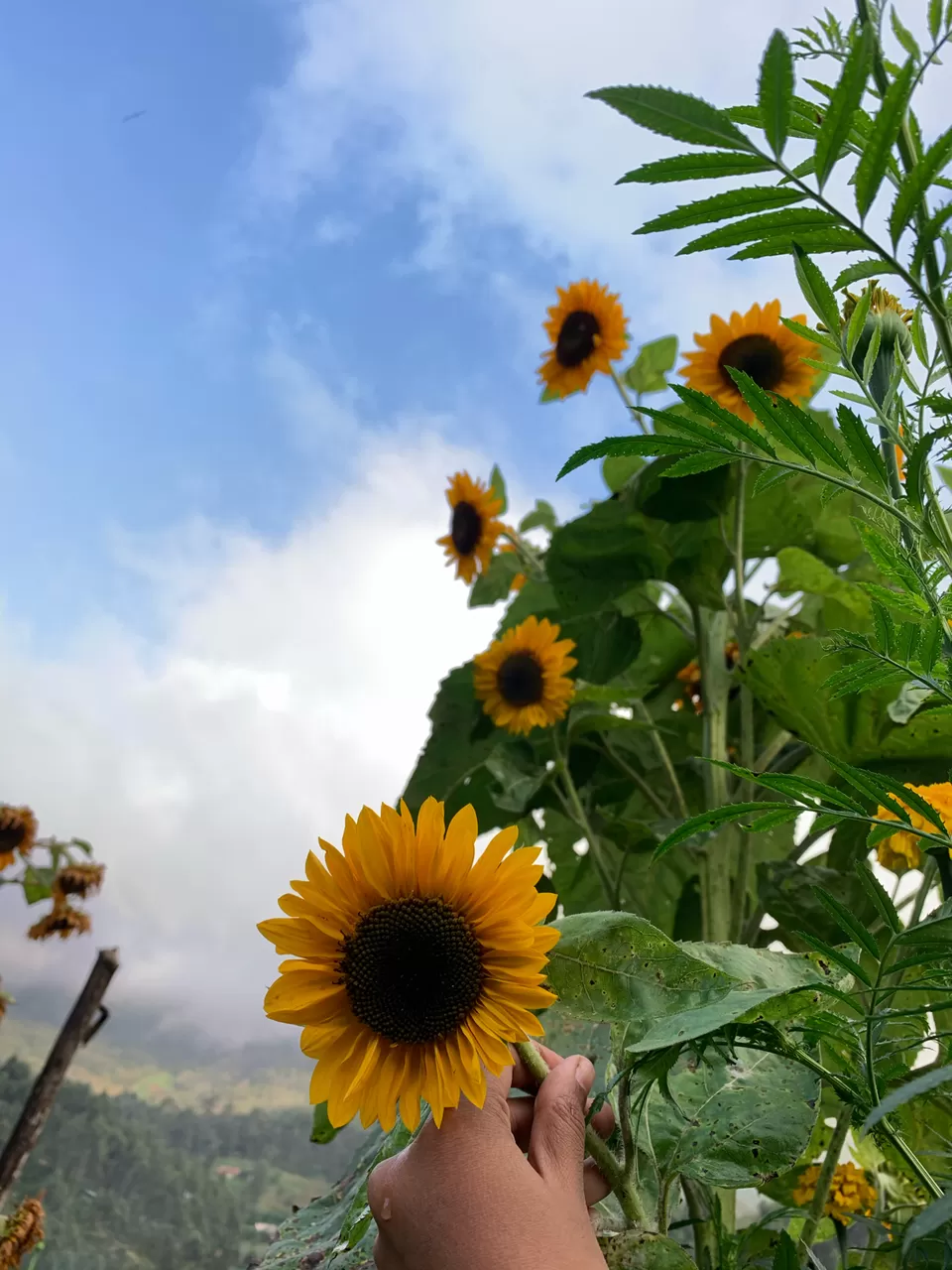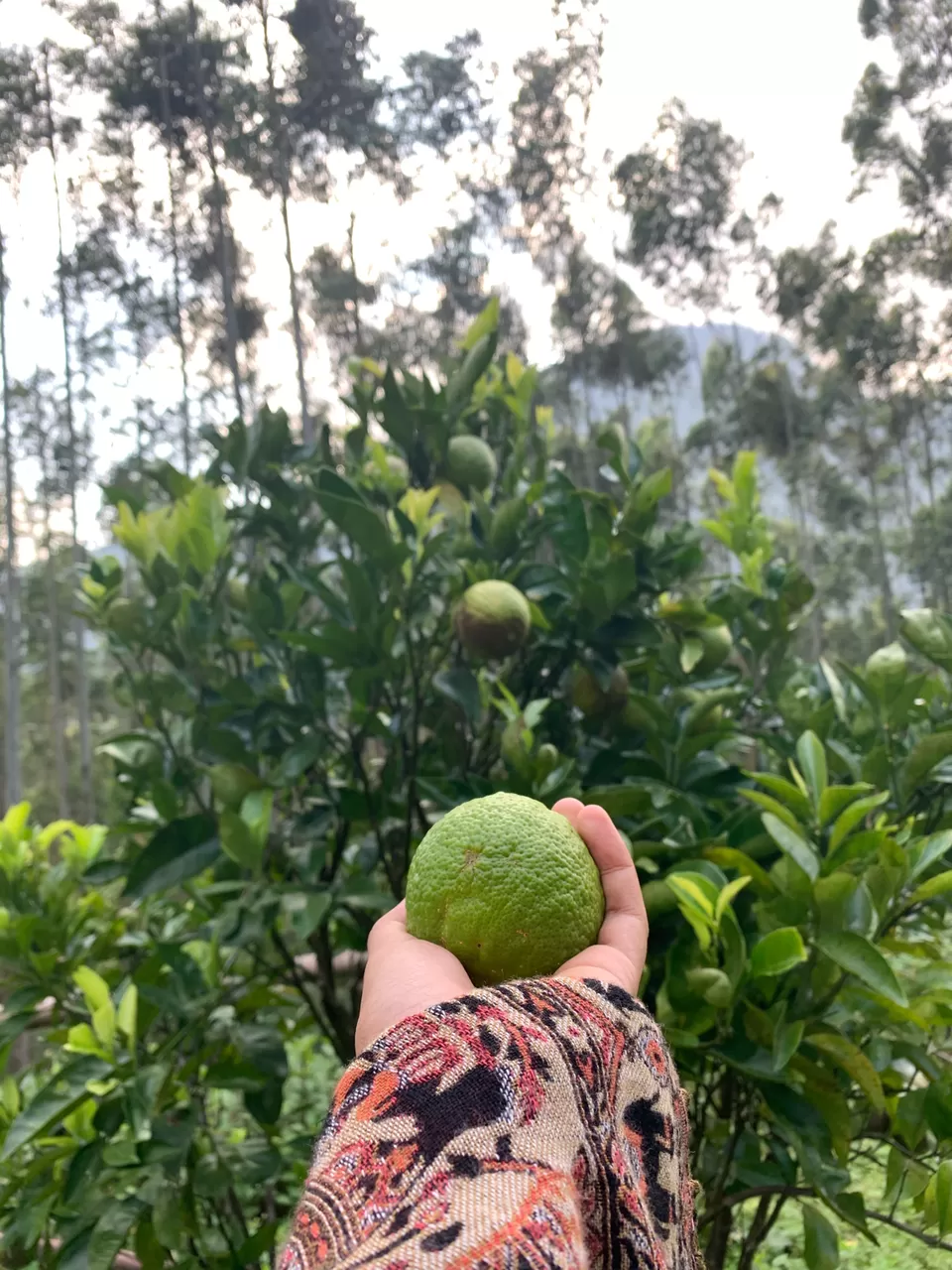 • Bicycle diaries from Belgium
Once upon a time in this village , while I was spending time with the travelers , I met an Incredibly wonderful couple for hosting .
Two great souls, Jef and Katrien cycling since 2 years and 9 -months from Belgium, crossed almost 25 countries and miles of road
And they love India the most
Most importantly the South India , The Best destination to travel with ease and more safer than any other place. They says
For them INDIA is not just a Country.
Words of real love scattered like stardust
See my darling souls
I got this chance of getting in touch with them is only because of the Team Sahari Mariental Resorts and Villas , Vattavada, Where I usually stay for a long time .
And the story of our Beligum couple is awe-Inspiring. I should say that
Because they took the Old Munnar Escape route from Kodaikanal forest division to Koviloor, Vattavada by riding their super powerful bicycles.
They are in relationship since 7 years and never accepted the concept of True Love! Just WoWww.
For them it's just a fairytale in stories and films
In life, relationship is completely natural and they are trying to be happy in a simple natural way by travelling.
They don't expect any kind of happiness from other person or partner, they says
Happiness is just within and it is real when you find Yourself., they added.
And about traveling, it's a very good way to know your ability and self discovery
My Belgium couple don't want to be the part of a normal society!
So they are in road collecting memories but not people along their way
Also adding that, rather than traveling to lot of places within a short period of time,
They adviced , To choose one single destination first
And stay there and explore in deep
That will make all the difference
After all, Cultures are different
But people are still same everywhere
And the words floated like waves of ocean.
The wind came across from the mountains
My soul got refreshed
Mind got healed
High time of my life
We talked more till midnight , my hunger for curiosity guided me to talk more. That was a memorable night in the heights of Munnar , peaceful and beautiful days of travel life .
I'm touched beyond words!
Here's to my happy time in the woods with backpackers from Belgium in the last Village of Munnar, Idukki, Kerala.
The bicycle diaries of Jef and Katrien over the misty mountains of Vattavada.
And you my crazy backpackers, you should visit Vattavada and taste this wonderful flavour of Munnar that is still untouched and less travelled.
I'm sure that you will be a Great story teller after visiting such hidden locations and meeting some pure souls .
Choose your winter destination in Kerala and Thank me Later. Will you ?
I know you will
Happy Winter folks